Neighborhoods Now
In collaboration with Van Alen Institute, we supported local organizations to lead pandemic recovery in their neighborhoods.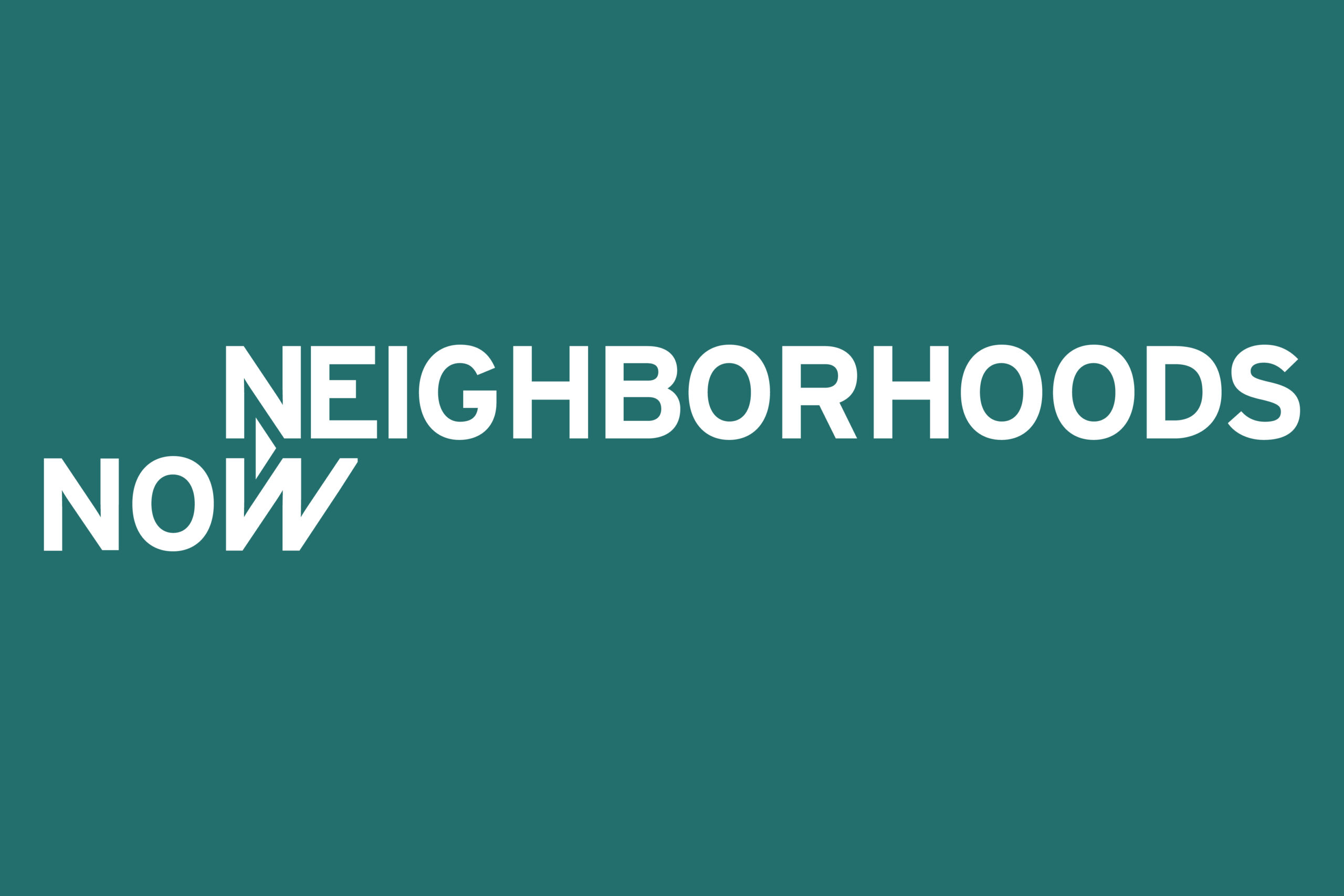 Overview
A collaboration between Urban Design Forum and Van Alen Institute, Neighborhoods Now connects New York City neighborhoods hard-hit by the COVID-19 pandemic with firms in our collective network.
By building interdisciplinary partnerships, Neighborhoods Now has supported eleven local organizations across four boroughs in leading their communities' recovery. Over three years, the initiative evolved from rapid, tactical responses to long-term recovery strategies on a wider scale. What began as a responsive six-week sprint developed into a platform for enduring partnerships and collective activism.
In 2022, through Neighborhoods Now: Forward, seven interdisciplinary teams led by community organizations enlivened and programmed public space, provided technical support to small businesses, and strengthened cultural activities.
Neighborhoods Now: Forward was made possible through a grant from Wells Fargo's Open for Business Fund.
Our Partners
Our Participants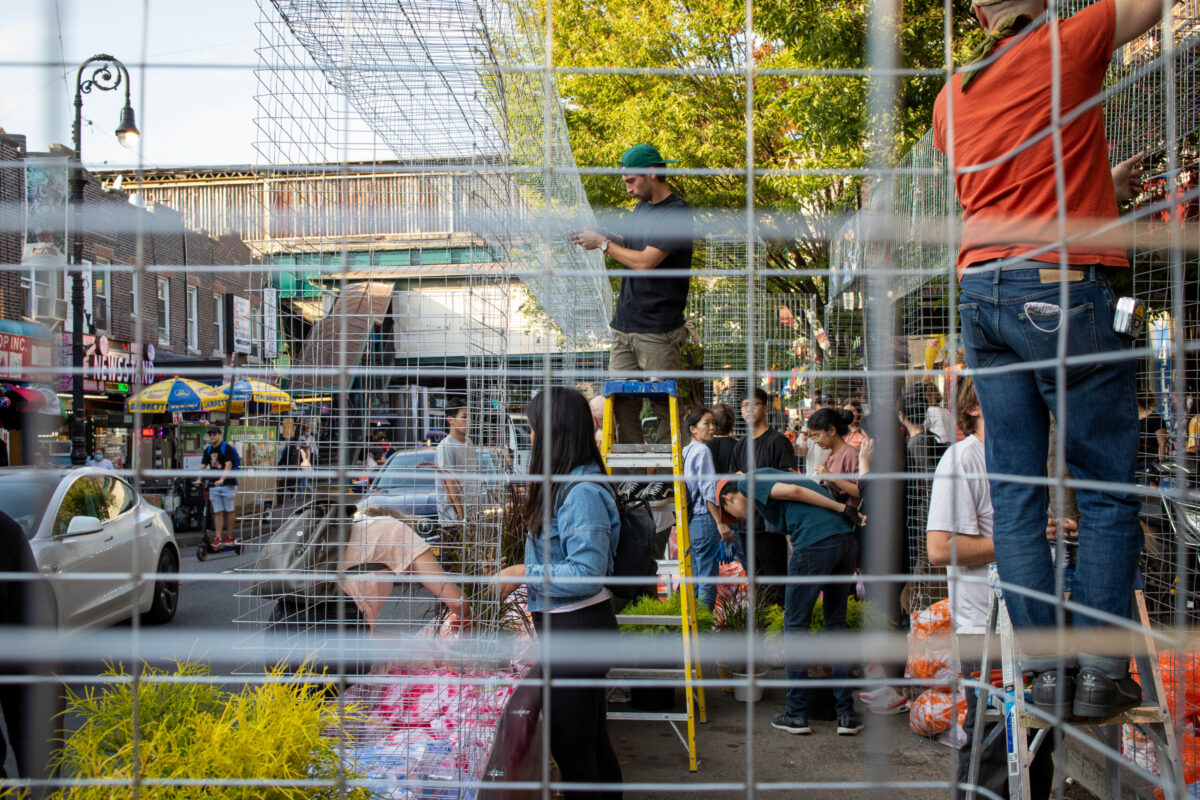 We are immensely grateful to the 80+ firms and individuals who mobilized to lend their expertise through this initiative. Our participants included architects, urban designers, engineers, lawyers, public health experts, graphic designers, and more.
Resources & Reports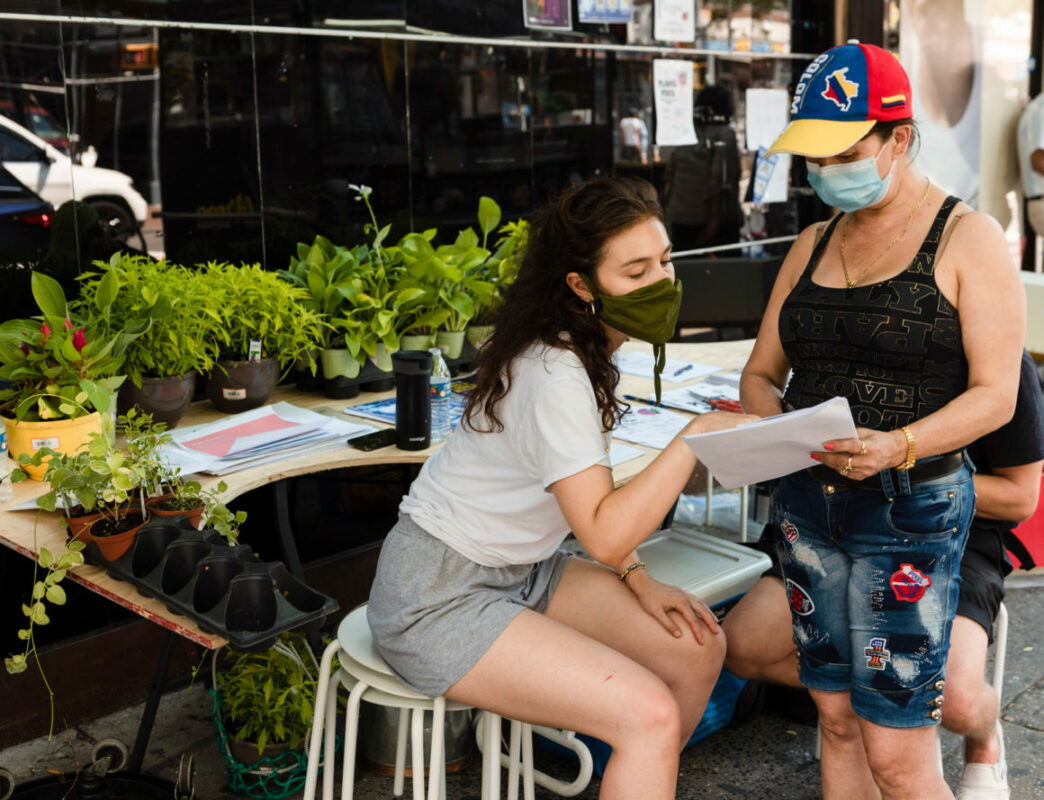 In 2020-21, teams addressed immediate needs for social distancing, open air dining, and outdoor programming. Teams went beyond design interventions to organize financial workshops for small businesses, draft legal templates, and navigate programs like Open Streets and Open Restaurants. Our report details what we learned, what worked, and what challenges remain.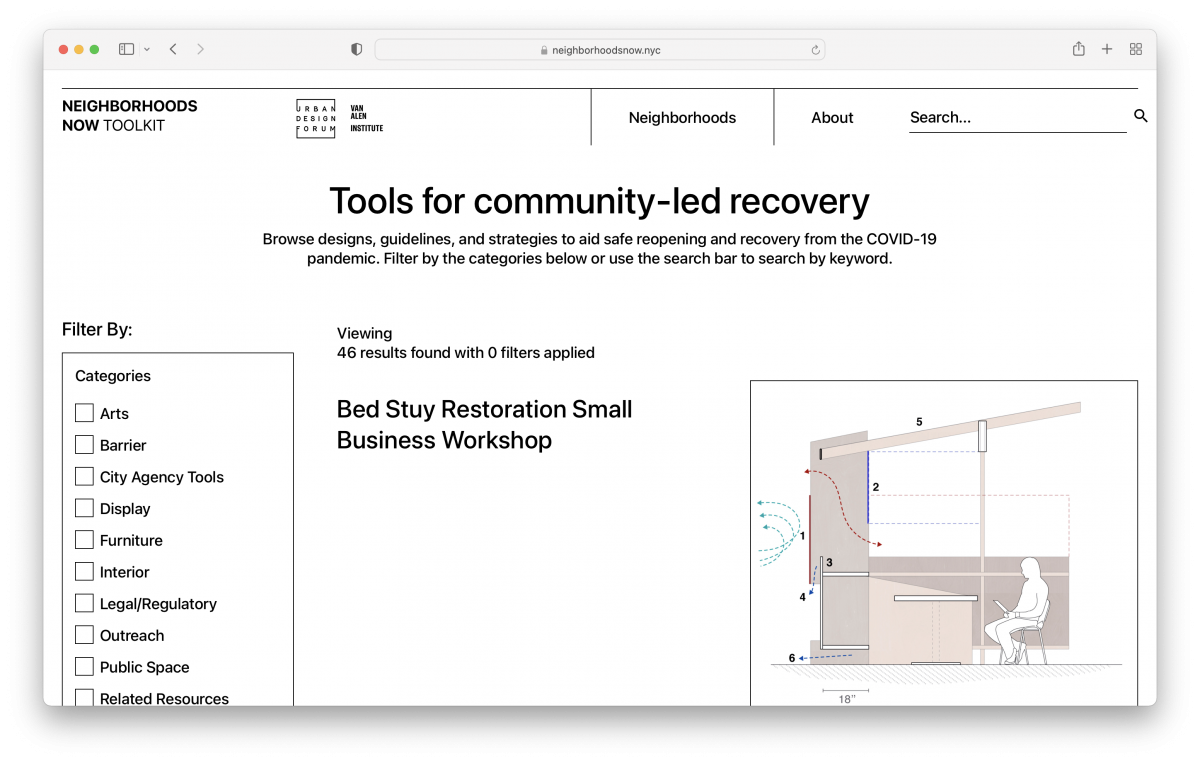 In 2020, we published a digital toolkit at neighborhoodsnow.nyc, featuring 40+ designs, strategies, and resources created by our Neighborhoods Now teams.
In collaboration with our partners, three graphic design firms — Partner & Partners, Pentagram, and Two Twelve — created bold, colorful, and simple posters to convey COVID-19 safety protocols. Free to download, 50+ posters are available in Arabic, Bengali, English, and Spanish.
Events
Press
A Night Market Has Popped Up in NYC's Chinatown, Next City
COVID-19 decimated NYC businesses. This free program is helping them recover, Fast Company
The Matchmaking Service That Pairs Visionary Designers With Covid Conundrums, Bedford + Bowery
The Secret to Year-Round Streeteries? What Greenhouses Can Teach Us, Curbed
Designers can – and should – have local impact, Icon Magazine
Van Alen Institute and Urban Design Forum launch online design toolkit for COVID-19 recovery efforts, The Architect's Newspaper
Urban Design Forum and Van Alen Institute will continue their Neighborhoods Now pandemic recovery initiative for 2022, Archinect
Funding provided by:
This project is made possible by:
Lead
Benefactor
Advocate
Patron
Supporter