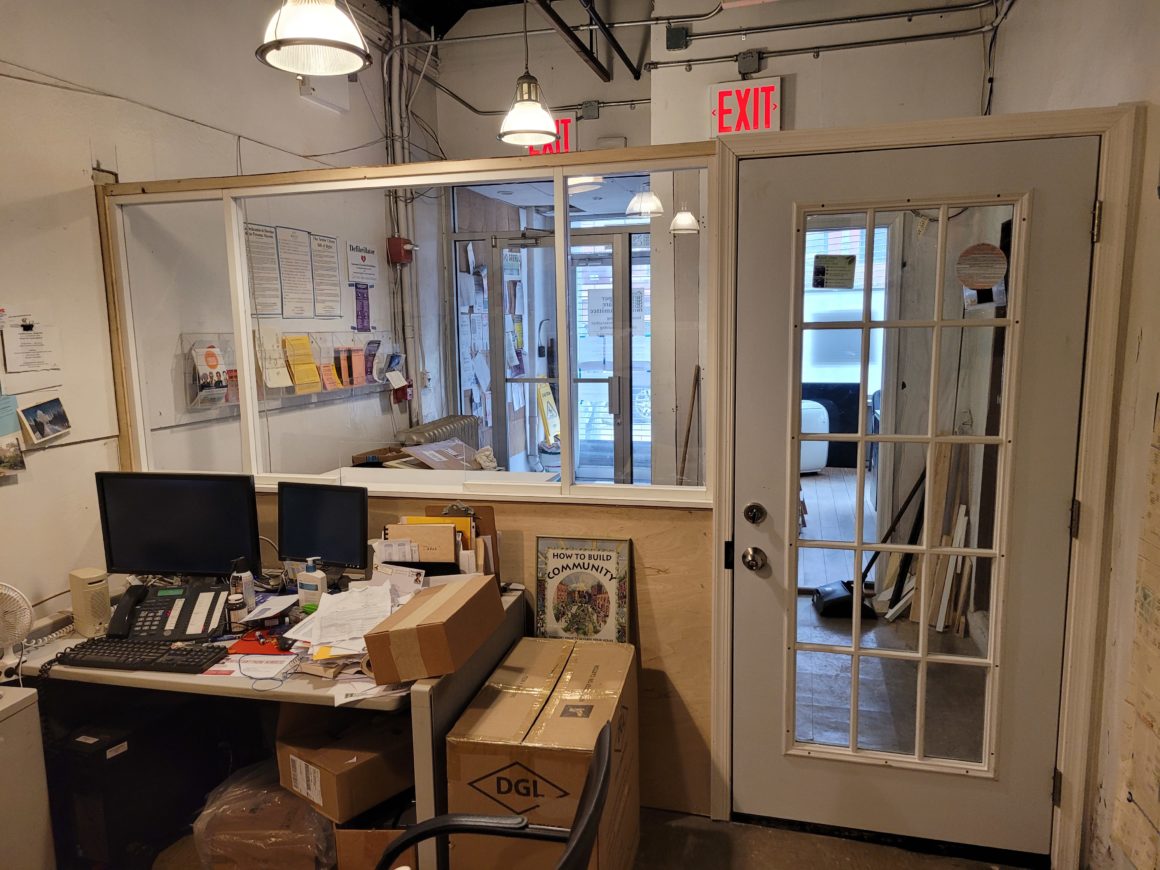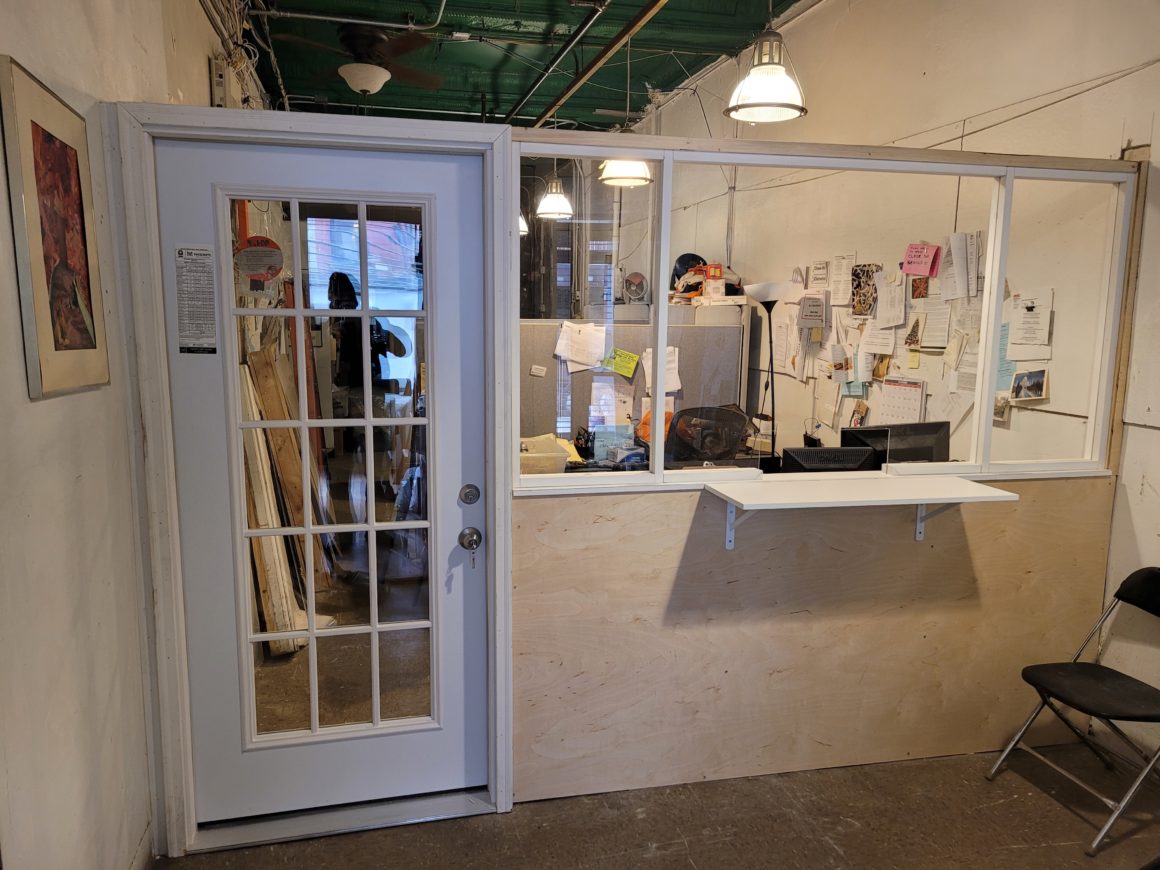 2020 Project Scope
Cooper Square Committee worked with Curtis + Ginsberg Architects (C+GA) to carry out several retrofits to their office on East 4th Street in order to reduce the risk of COVID-19 for their staff and clients, including improved ventilation and safer physical barriers between staff and the public.
Participants
Community Partner: Cooper Square Committee (CSC)
Firm: Curtis + Ginsberg Architects
2020 Goals and Outcomes
Redesigned Reception Area
C+GA designed a new reception area using simple materials including wood, sheetrock, plexiglass. A glass paned door also maintains maximum visibility between the lobby area and the office, adding to a bright open ambiance.
Enhanced Safety Recommendations
C+GA also recommended installing operable side storefront windows and purchasing air purifiers. They designed the new windows and assisted CSC with filing the permit to obtain approval from the Landmarks Preservation Commission, which was successful.
Signage and Protocols
C+GA worked with CSC to develop staff safety protocols and signage to post in the office, encouraging the public to wear a mask, stand six feet apart, and use hand sanitizers when visiting the office.
2020 Report