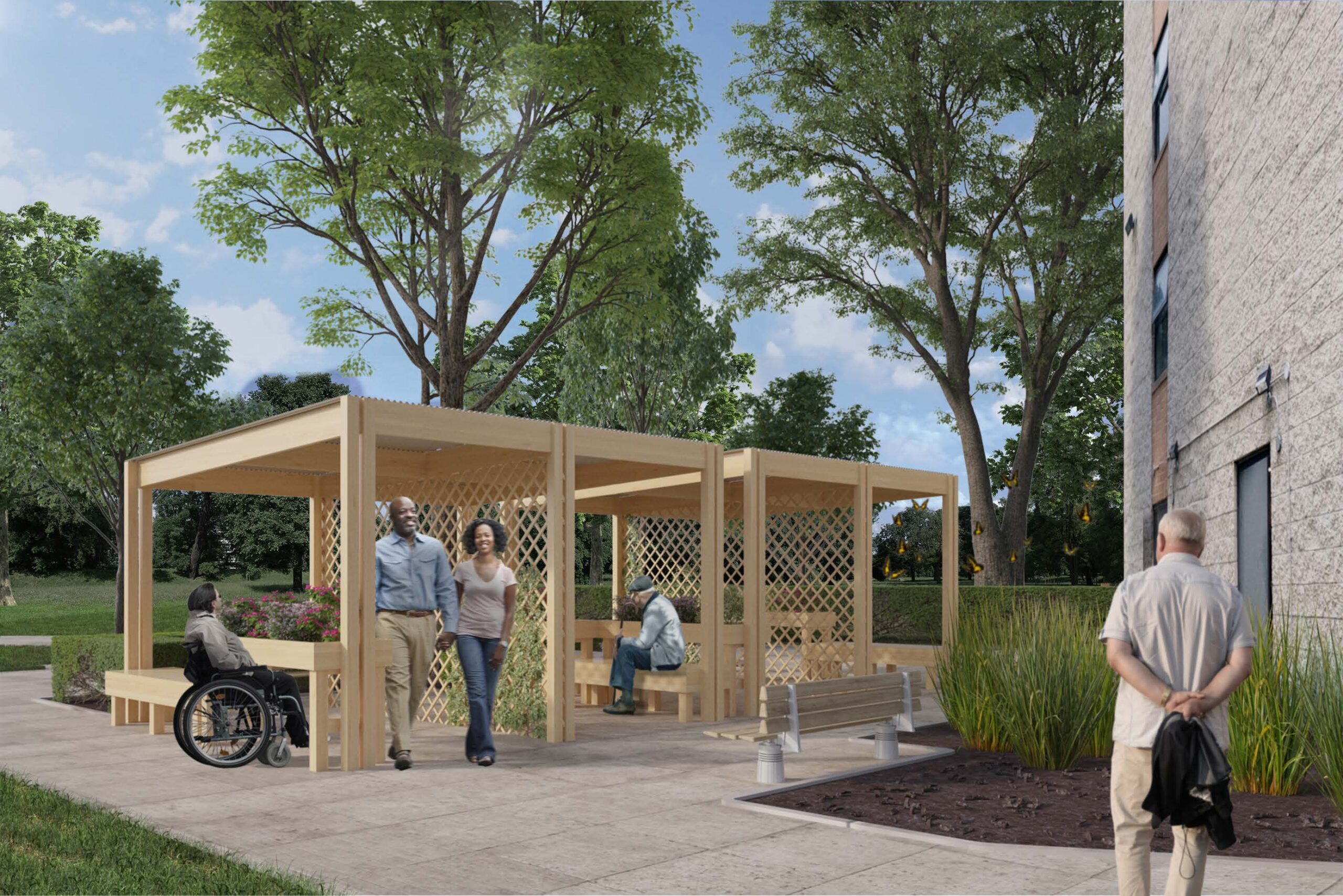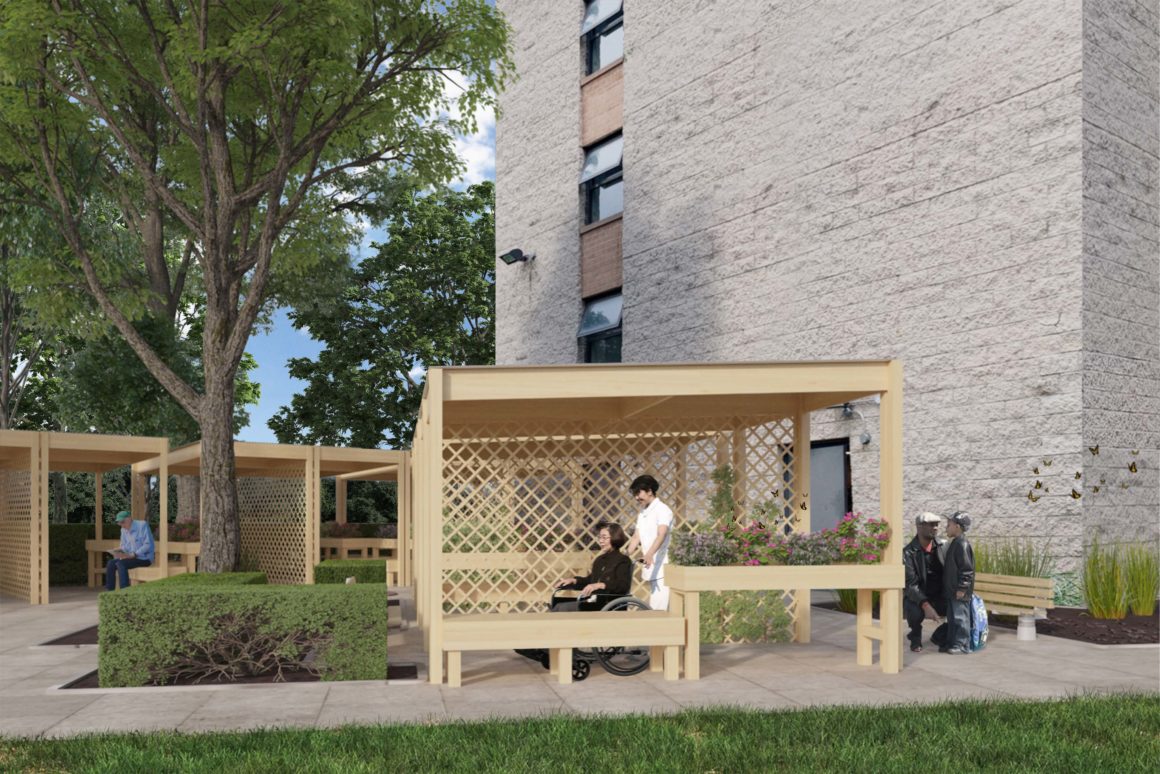 Participants
Community Partner: University Neighborhood Housing Program (UNHP)
Firms: Dattner Architects and MBB
2020 Project Scope
Dattner Architects and MBB collaborated with University Neighborhood Housing Program (UNHP) to create plans to update and reopen their main office in accordance with COVID-19 safety protocols.
2020 Goals and Outcomes
Safer Work Environment
Dattner Architects and MBB worked closely with UNHP to reconfigure their main office and accommodate a six-foot distance between employees. The team also provided guidance on how to reduce the amount of workstations in each room, implement a COVID-19 check-in station to control the flow of people in the space, and install plexiglass partitions and air purifiers.
Outdoor Gathering Space
For the Rose Hill Community Center, the team proposed a design for a cost-friendly outdoor module planter system suitable for social distancing that also serves as shaded cover.
2020 Report