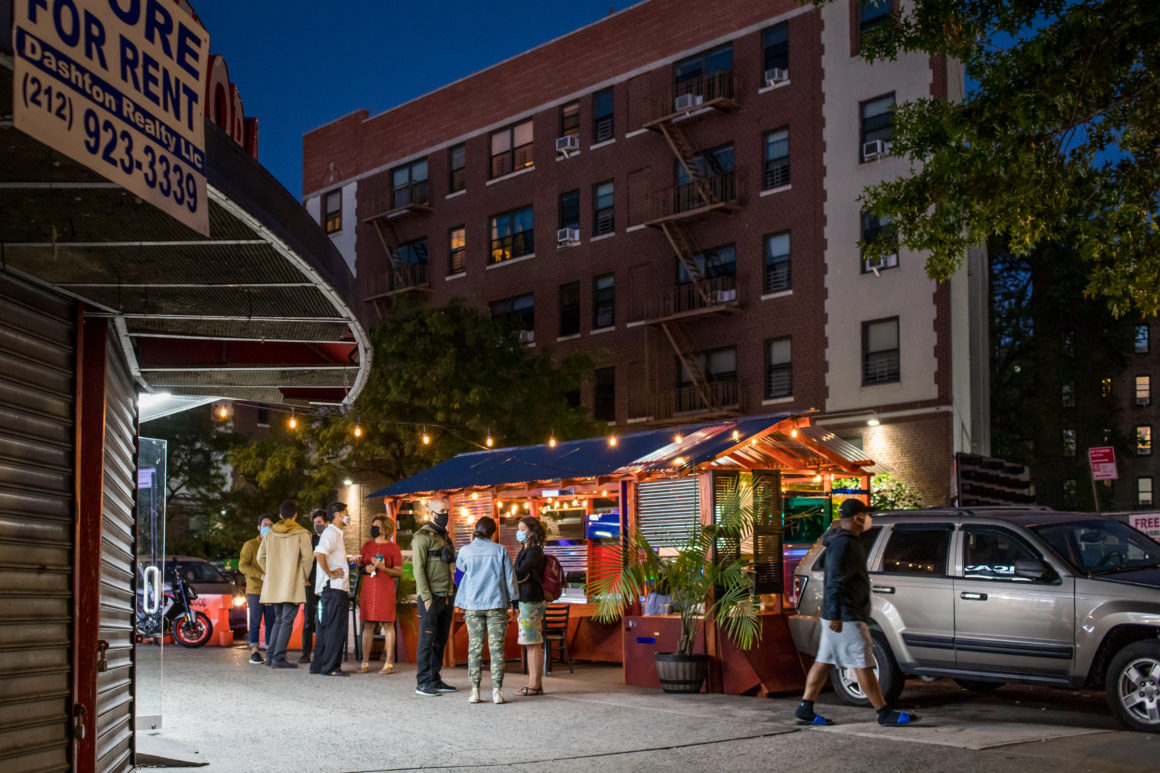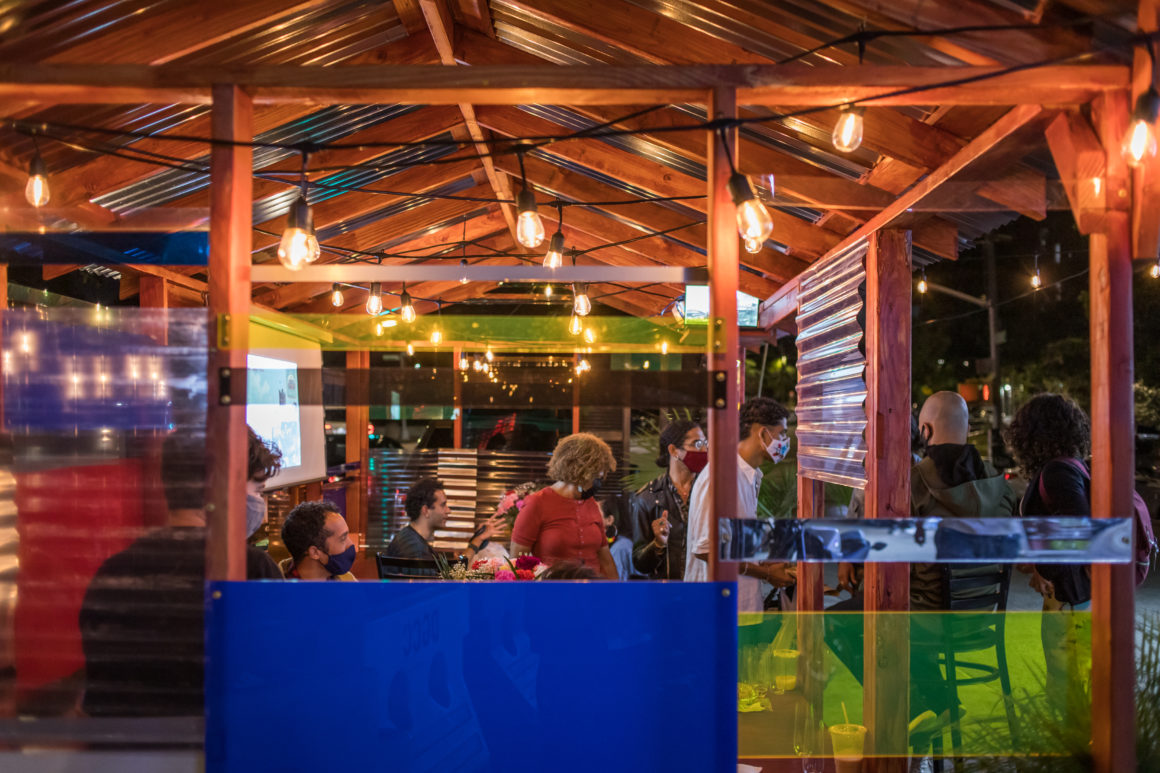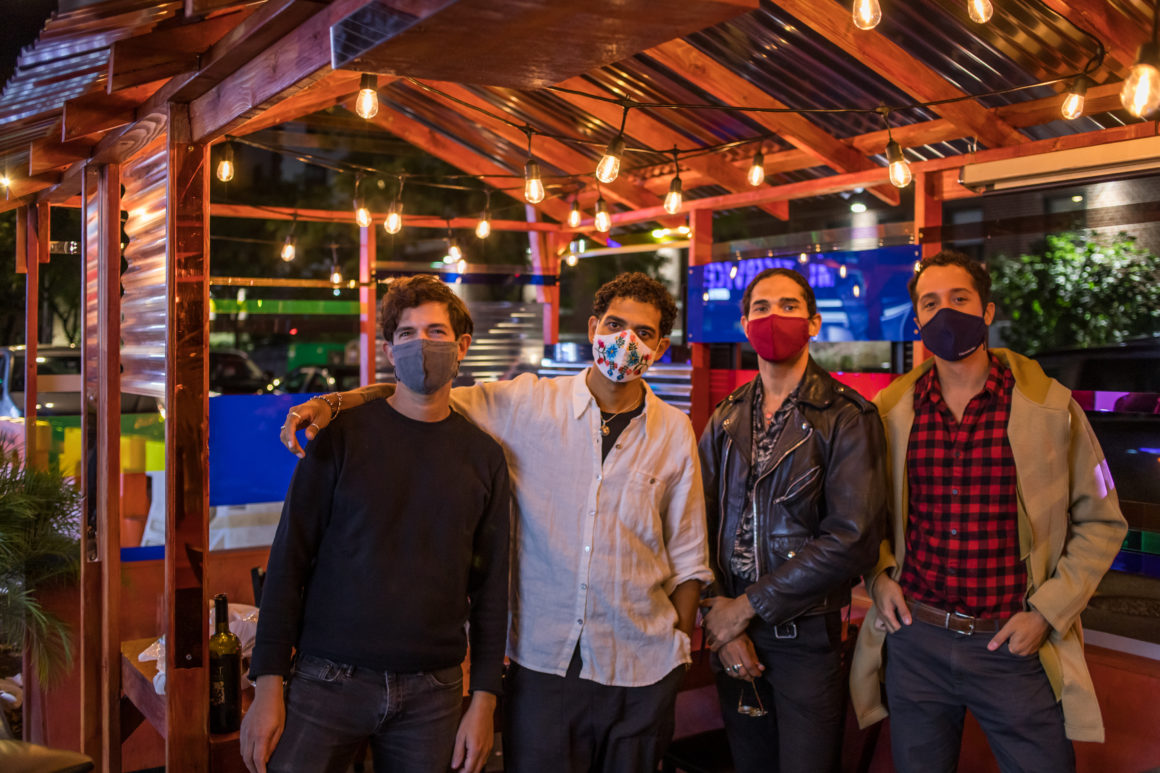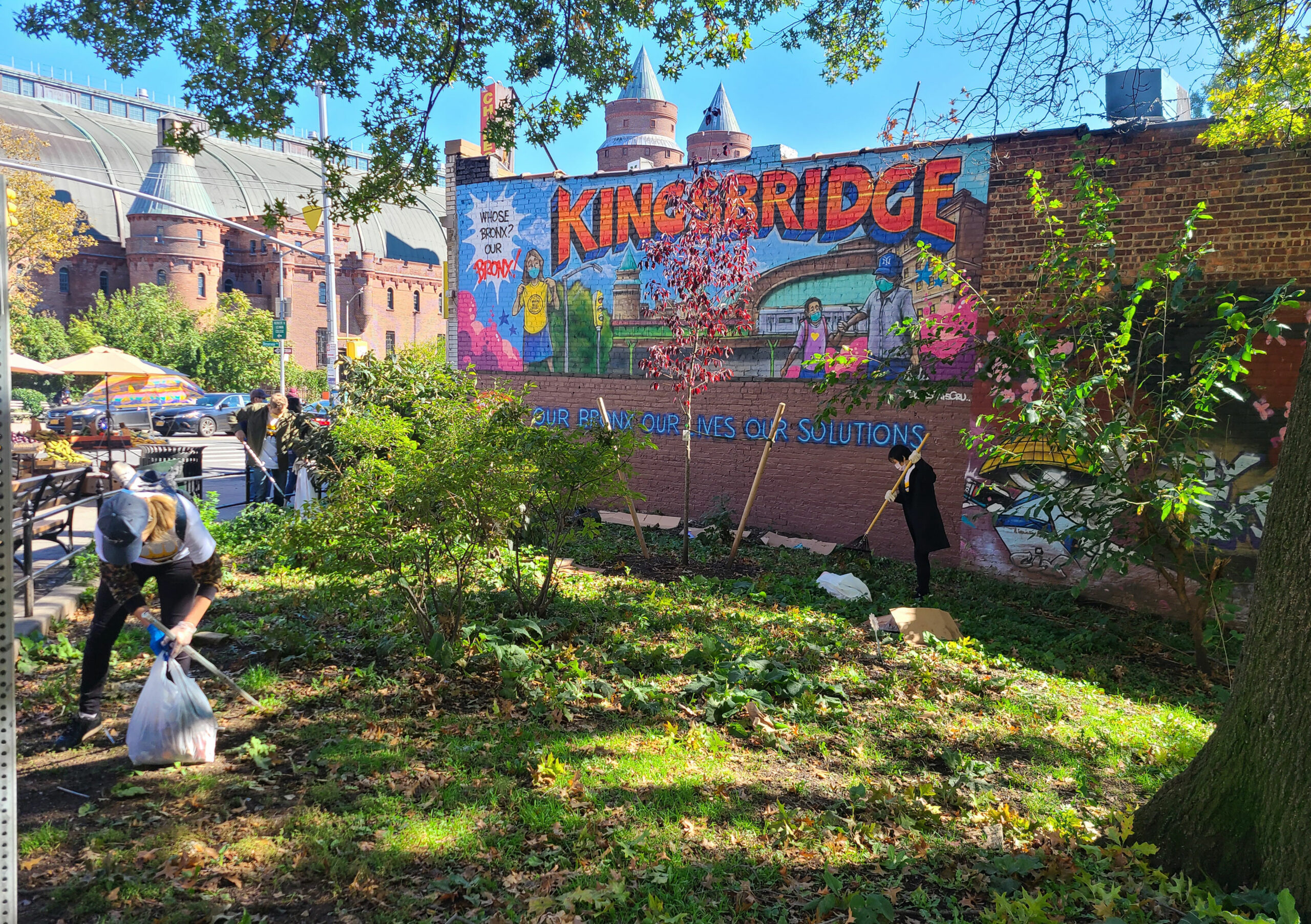 Current Project Scope
The Kingsbridge team, led by the Northwest Bronx Community and Clergy Coalition (NWBCCC), is completing a neighborhood assessment to understand the current challenges and long-term opportunities for small businesses and tenants along Kingsbridge Avenue & Jerome Avenue. As part of the assessment, Dattner Architects and Scalar Architecture recently joined NWBCCC to conduct a community survey, interviewing business owners, homeowners, renters, and youth about how they use the Kingsbridge commercial corridor and how the long-vacant Kingsbridge Armory could serve their needs. The assessment will lead into an action plan to support the community and avoid displacement, centering the community at each phase of the process.
The team is also exploring design interventions for the site of a sinkhole just outside of the Kingsbridge Armory, which is a major safety concern for residents and a magnet for littering. These designs can serve as a hub for updates on the Armory's redevelopment, sharing stories from residents, and opportunities for the community to participate in the site's cleanup and decoration.
Participants
Community Partner: Northwest Bronx Community & Clergy Coalition (NWBCCC)
Current Firms: Dattner Architects, Scalar Architecture
Past Firms: COOKFOX, Design Advocates, MNLA, Perkins & Will, Studio Libeskind

In-kind donations were provided by Greengage Urbanscape, Ltd.
2020-21 Goals and Outcomes
COOKFOX, Design Advocates, MNLA, Perkins & Will, Scalar Architecture, and Studio Libeskind collaborated with the Northwest Bronx Community and Clergy Coalition (NWBCCC). Together, they designed a Civic Space Toolkit for community-based organizations to operate outdoors along with several short-term responses to the pandemic.
Civic Space Toolkit
This universal system is designed for community-based organizations who want to resume their operations in the outdoor space. The system made of inexpensive and reutilized materials (wood crates, palettes, and strings) provides organizations with a flexible furniture and shading solution that can be used for various programs — from book fairs to movie nights and community events. The team is implementing this toolkit in NWBCCC's backyard to create an outdoor library and hangout space.
Small Business Support
The team organized a seminar for small businesses on how to apply for relief loans, and built out a colorful and eye-catching outdoor dining setup for local restaurant Tropical Rotisserie.
Community Cleanup
In October 2020, the team organized Kingsbridge Day!, a day of service to spruce up the streets of Kingsbridge and highlight ongoing sanitation issues exacerbated by municipal funding cuts during the pandemic. Local residents and volunteers from across the city cleaned up litter and the nearby Aqueduct Walk Park, while a tree planting demonstration encouraged residents to imagine a neighborhood with more street trees to help combat heat vulnerability.
Artist Collaborations
The team engaged local artists Felix and Dexter Ciprian to help create Tropical Rotisserie's outdoor dining structure and Bronx-based graffiti artists Tats Cru to create a mural installation celebrating the neighborhood's identity.
2020 Report