About the Project
The Northwest Bronx team is led by Northwest Bronx Community and Clergy Coalition (NWBCCC). Early on in the pandemic, the team focused on support for small businesses and community organizations shifting to outdoor operations. In 2022, the team completed a neighborhood assessment to understand the current challenges and opportunities for small businesses and tenants in the immediate vicinity of the Kingsbridge Armory as it undergoes a potential redevelopment.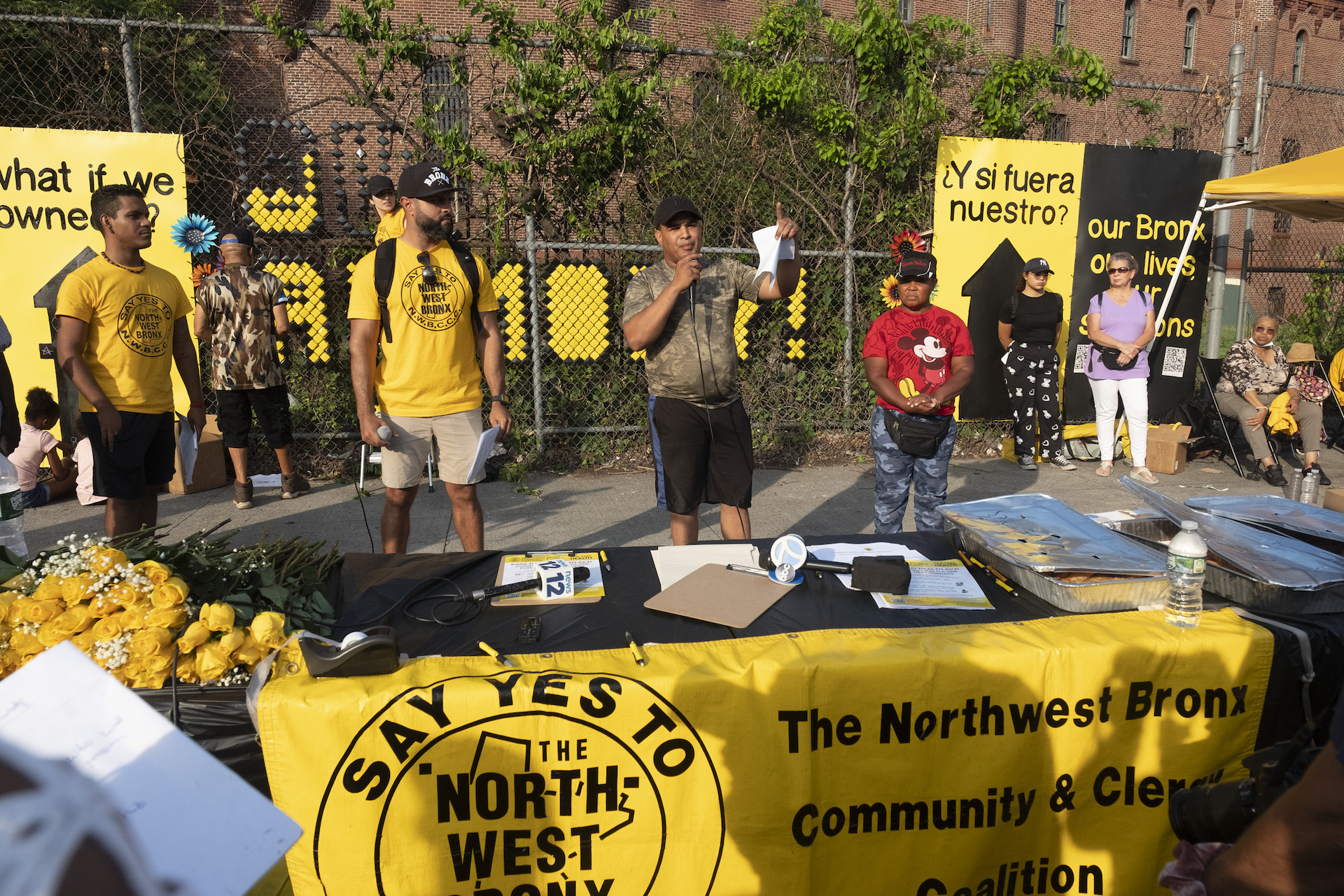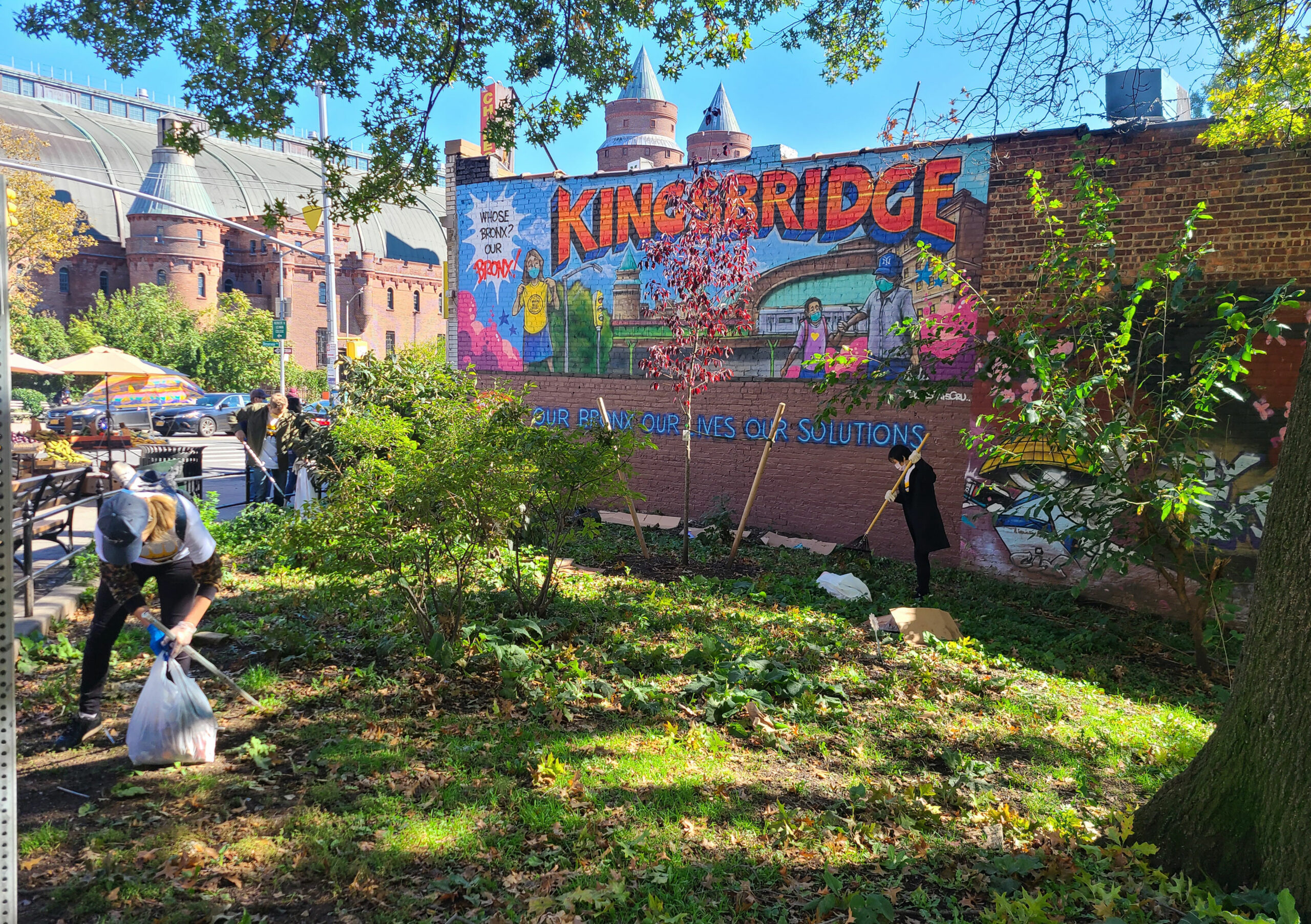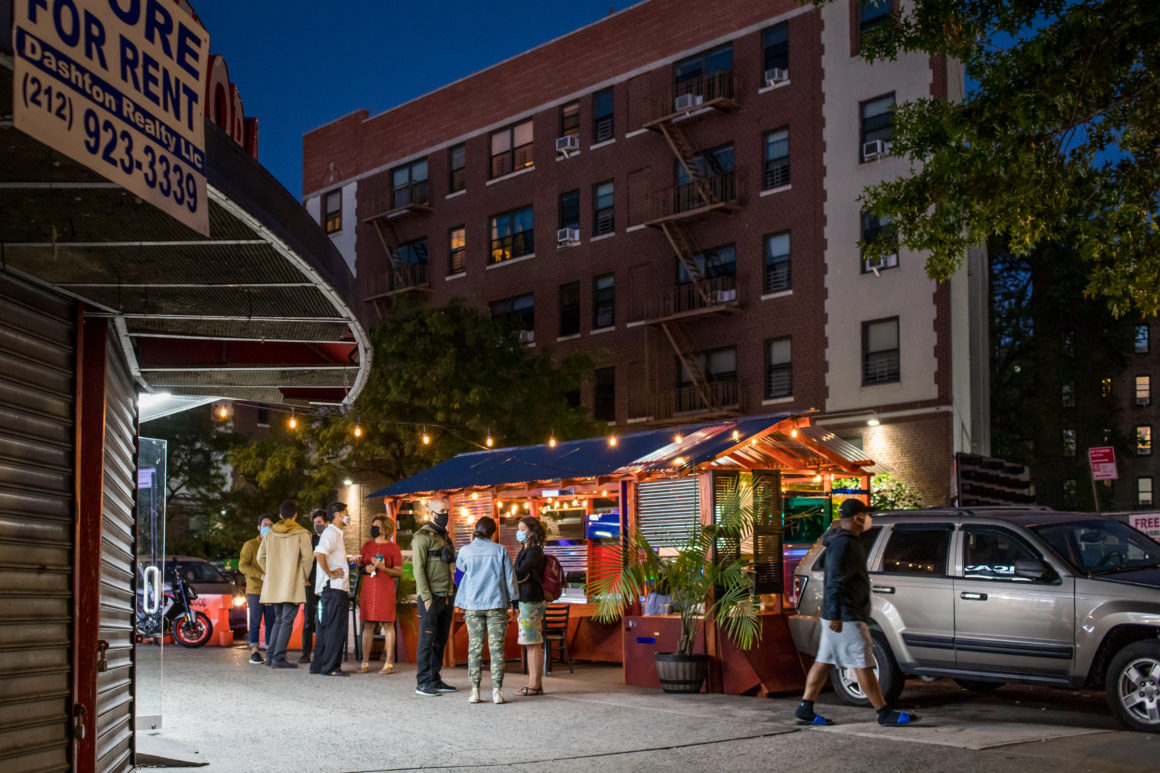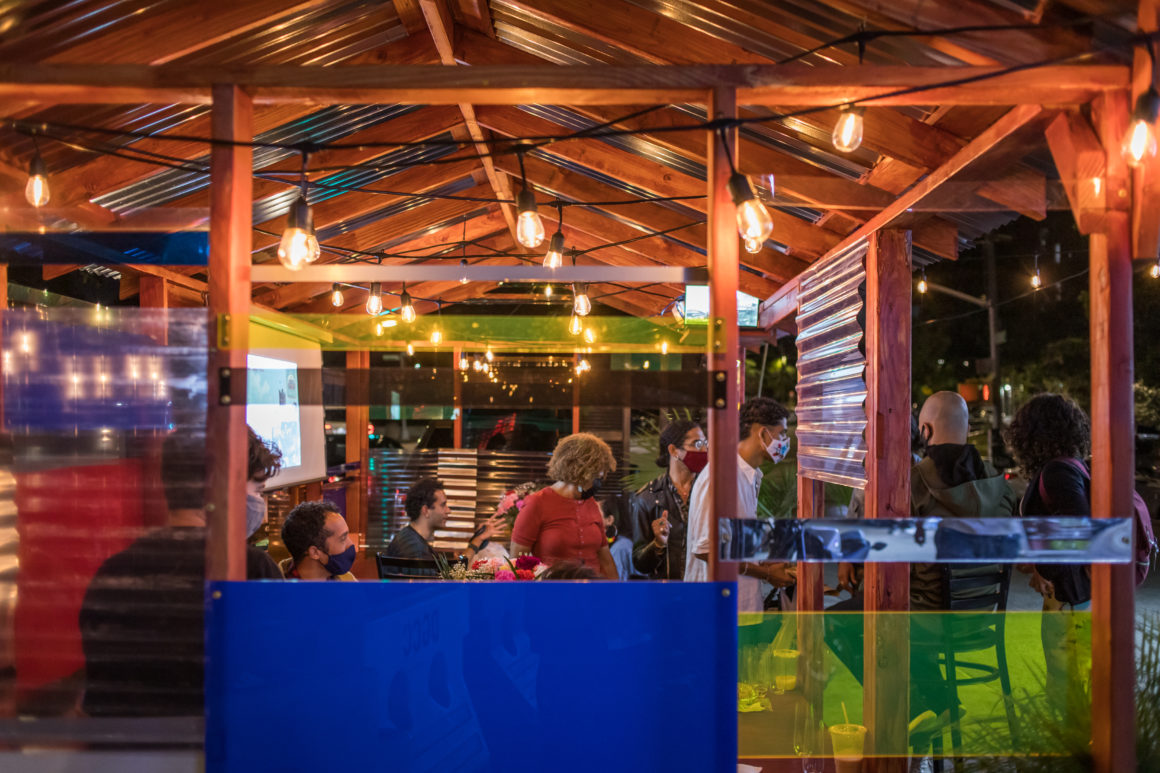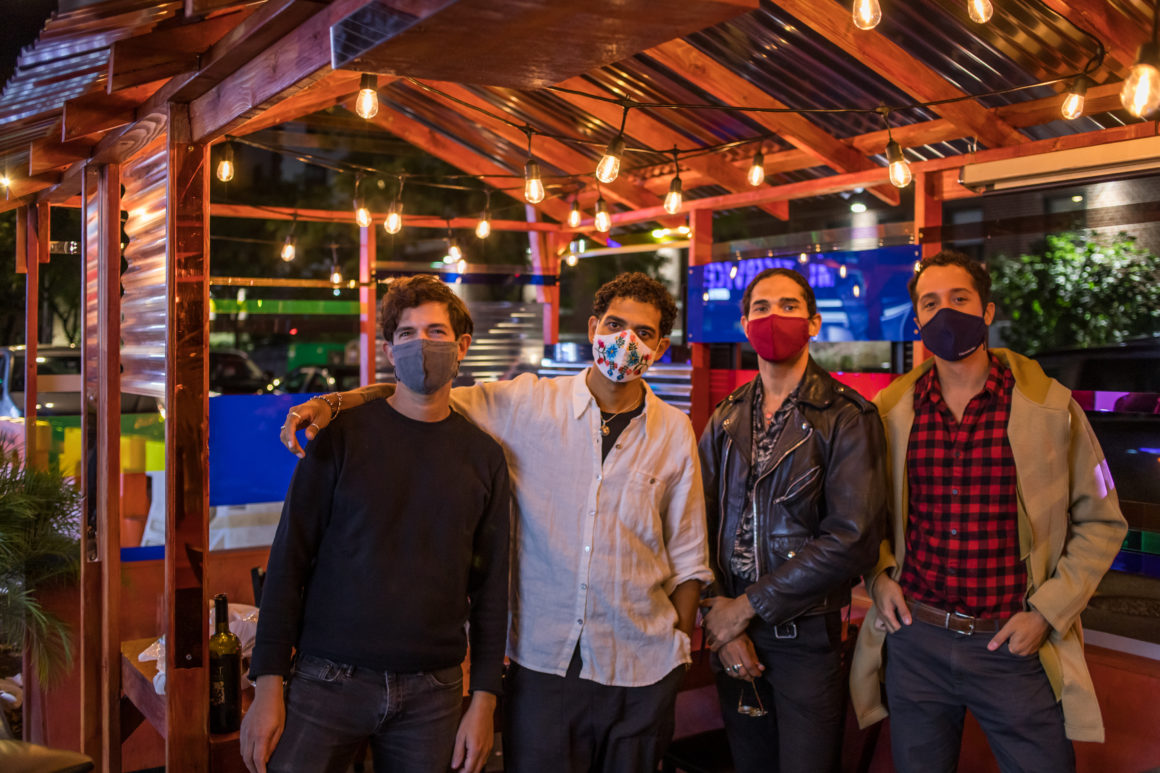 Participants
Community Partner: Northwest Bronx Community & Clergy Coalition (NWBCCC)
Current Firms: Dattner Architects, Scalar Architecture
Past Firms: COOKFOX, Design Advocates, MNLA, Perkins & Will, Studio Libeskind

In-kind donations were provided by Greengage Urbanscape, Ltd.
Key Outcomes
Small Business Support: In summer 2020, the team organized a seminar for small businesses on how to apply for relief loans. The team built out colorful and eye-catching outdoor dining setups for local restaurant Tropical Rotisserie.
Community Cleanup: In October 2020, the team organized Kingsbridge Day!, a day of service to spruce up the streets of Kingsbridge and highlight ongoing sanitation issues exacerbated by municipal funding cuts during the pandemic. Local residents and volunteers from across the city cleaned up litter and the nearby Aqueduct Walk Park, while a tree planting demonstration encouraged residents to imagine a neighborhood with more street trees to help combat heat vulnerability. Bronx-based graffiti artists Tats Cru created a mural installation celebrating the neighborhood's identity.
Organizing for Equitable Development: To draw attention to an unsafe sinkhole in front of the Kingsbridge Armory, the team created a design installation on fencing that surrounds the Armory. The installation then served as a backdrop for a rally hosted by NWBCCC which called for transparency, accountability, and co-governance of the Kingsbridge Armory engagement and redevelopment process.
Looking Forward… NWBCCC is now co-chairing NYC's Economic Development Corporation (EDC) community working group that will inform the redevelopment of the armory. The needs assessment will be a key tool in their advocacy for equitable development with the public, elected officials, and sister organizations.
2020 Report