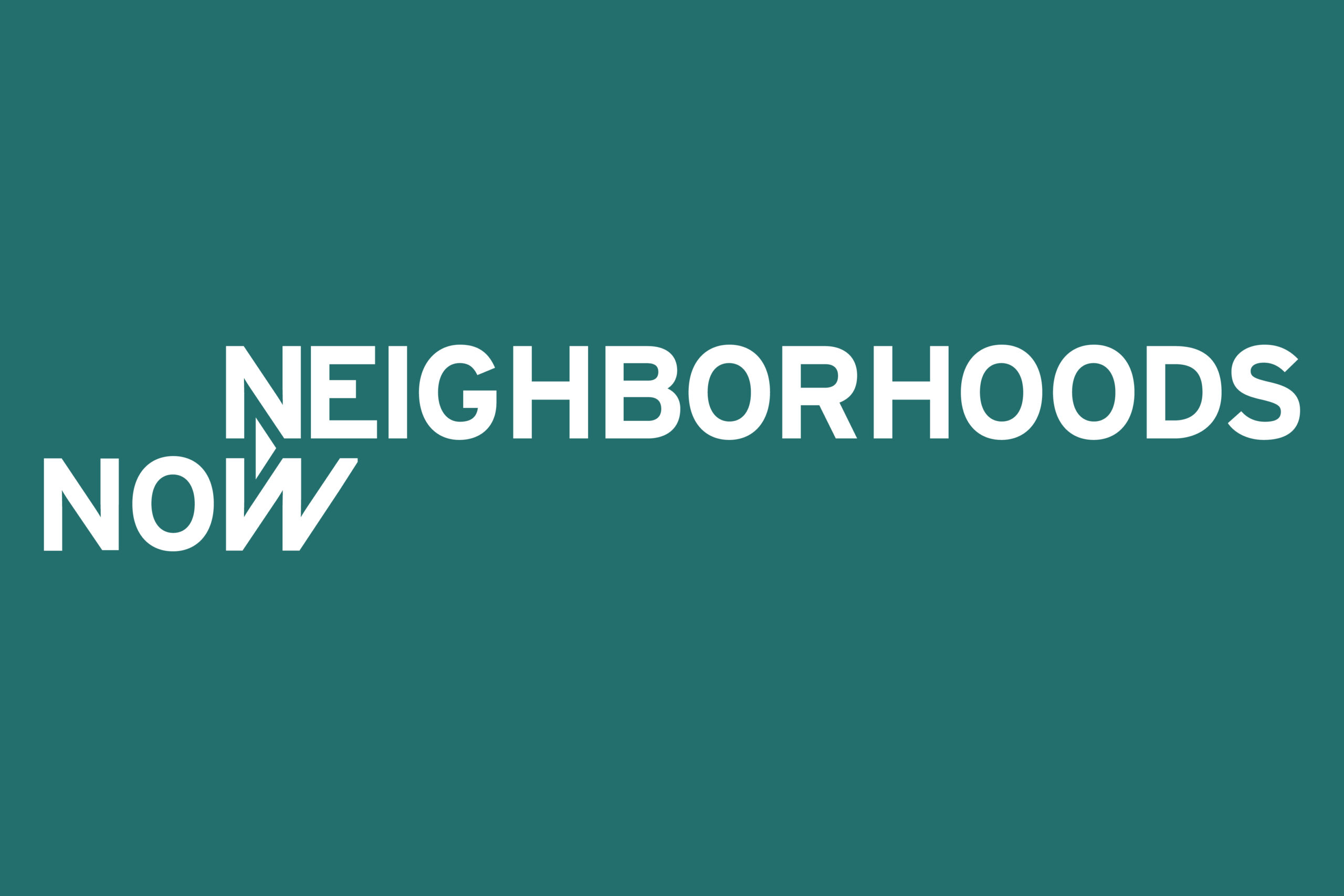 June 26th, 2020
9:00am - 11:00am
via Zoom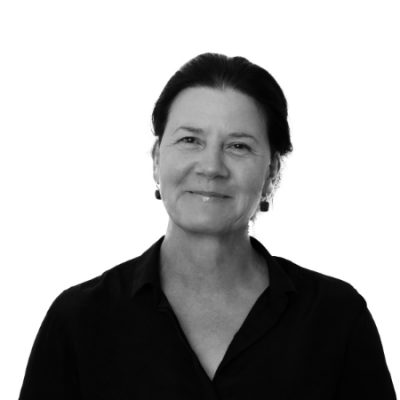 Alison Mears, AIA, LEED AP is an architect, Associate Professor of Architecture, and Director and Co-Founder of Healthy Materials Lab. She is co-Principal Investigator of the Healthy Affordable Materials Project (HAMP). HAMP is a three-year funded by The JPB Foundation recently refunded for an additional three years (to 2021). The Project is a coalition of four organizations who work together to detoxify the interior environments of Affordable Housing.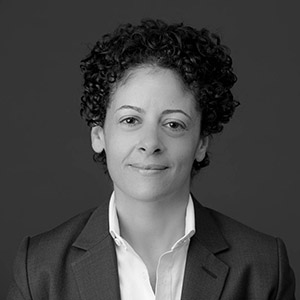 Andrea Batista Schlesinger is Partner at HR&A Advisors where she designs strategies that make cities more inclusive and growth more equitable. As a former leader in government, think tanks, philanthropy and political campaigns, Andrea uniquely understands the capacity and role of government, advocacy, and philanthropy in making cities just and dynamic places. Prior to joining HR&A, Andrea served as Deputy Director of the United States Program of the Open Society Foundations (OSF), George Soros's global philanthropy, where she managed program operations and grant-making portfolios including investments to advance equitable economic development in Southern cities.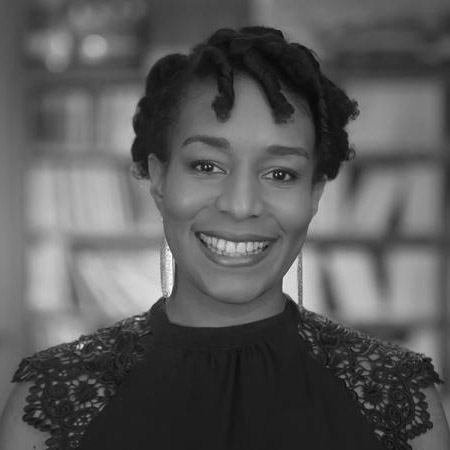 Barika Williams is ANHD's Executive Director where she has led impactful initiatives including ANHD's mandatory inclusionary housing, equitable economic development, and data and research work. Prior to her appointment, Barika served as the Assistant Secretary for Housing for the State of New York under Governor Andrew M. Cuomo. There, she managed the Governor's major housing priorities consisting of various agencies with a combined workforce of over 1,000 employees and an annual budget of more than $2.5 billion dollars. She supported the Governor's programs and initiatives to increase NY State housing affordability including the $20 billion housing plan and expanding tenant protections statewide. Barika holds a master's degree from MIT's Department of Urban Studies and Planning and a bachelor's degree from Washington University in St. Louis.
Luisa N. Borrell, DDS, PhD, is a Distinguished Professor at the Department of Epidemiology and Biostatistics, Graduate School of Public Health and Health Policy, City University of New York (CUNY). Her research interest is on race and ethnicity, socioeconomic position, and neighborhood effects as social determinants of health. She has expertise in racial/ethnic disparities in health and oral health, research methods and the analysis of large databases, including survey, census and spatially linked data. She has published on the areas of race/ethnicity, socioeconomic position, and neighborhood effects on health and oral outcomes as well as mortality. Her current research focuses on the effect of nationality, nativity status and race among Hispanics as social determinants of health.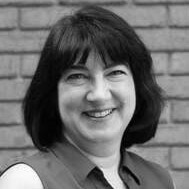 Melissa Fleischut oversees the largest hospitality association in New York state, serving as the primary spokesperson for the industry and representing the Association in matters with the National Restaurant Association and the Council of State Restaurant Associations. Melissa has worked with the Association for over 15 years and has been integrally involved in all of the Association's major State and City legislative and regulatory initiatives, wage board efforts, and as a key liaison with various industry affiliates.
On June 26, join us for a roundtable session bringing together the Neighborhoods Now working groups and diverse built environment and community heath experts.
The COVID-19 pandemic has disproportionately affected communities of color, and threatens to expand the racial wealth gap in neighborhoods that already lack access to resources as a result of long-term structural inequities. In response, the Urban Design Forum and the Van Alen Institute are collaborating to launch Neighborhoods Now, an initiative connecting four neighborhoods hit hard by the COVID-19 pandemic with over twenty leading design firms and community health experts to develop safe and effective reopening strategies this summer.
To kickoff Neighborhoods Now, we are hosting a public forum with our participating designers and invited experts where we have invited our community partners in Bed-Stuy, Washington Heights, Kingsbridge and Jackson Heights to preview some of the economic and health challenges facing their neighborhoods. Then, to build foundational knowledge, we are welcoming an exciting panel of experts in epidemiology, materials science, economic development, land-use policy and hospitality to inspire the collaborative design process and inform our neighborhood recovery strategies.
This video discussion will take place at 9:00am EDT. Login details for Zoom will be emailed to registrants in advance of the conversation.
View a recording of the event.
Guest Policy ↓
The Urban Design Forum promotes conversation between invited civic leaders, designers, developers and advocates. This program is open to both Neighborhoods Now working group participants and to the general public. Forum Fellows are encouraged to invite additional guests to participate. Learn more about becoming a Forum Fellow.
Support Neighborhoods Now ↓
To learn more about contributing towards Neighborhoods Now, including helping our community partners realize their recovery strategies, please contact Daniel McPhee, Executive Director, daniel@urbandesignforum.org.
Want to share your skills, expertise, or ideas? Fill out this form.
About Van Alen Institute ↓
Van Alen Institute envisions a world where cities, landscapes and regions support every human being's full potential. To achieve this, we help communities build social and physical resilience through inclusive design. Building on 125 years of experience, we collaborate with communities, scholars, policymakers, and professionals on local and global initiatives that rigorously investigate the most pressing social, cultural, and ecological challenges of tomorrow. With a core belief in an interdisciplinary approach to design, the Van Alen team has backgrounds in urban planning, public health, civic advocacy, community engagement, and arts and culture.
Image Credit: Scott Kelley / Van Alen Institute