About the Project
Led by Think!Chinatown and Asian Americans for Equality, the team piloted and expanded the Chinatown Night Market, a summer event series showcasing Chinatown's local vendors and artists. Over two years, they extended the footprint of the market and activated Forsyth Street; increased outreach to potential vendors, small businesses and artists, supporting them through all permitting; designed booth systems for vendors; and designed a multifunctional kitchen studio focused around culinary programming, art, and neighborhood engagement.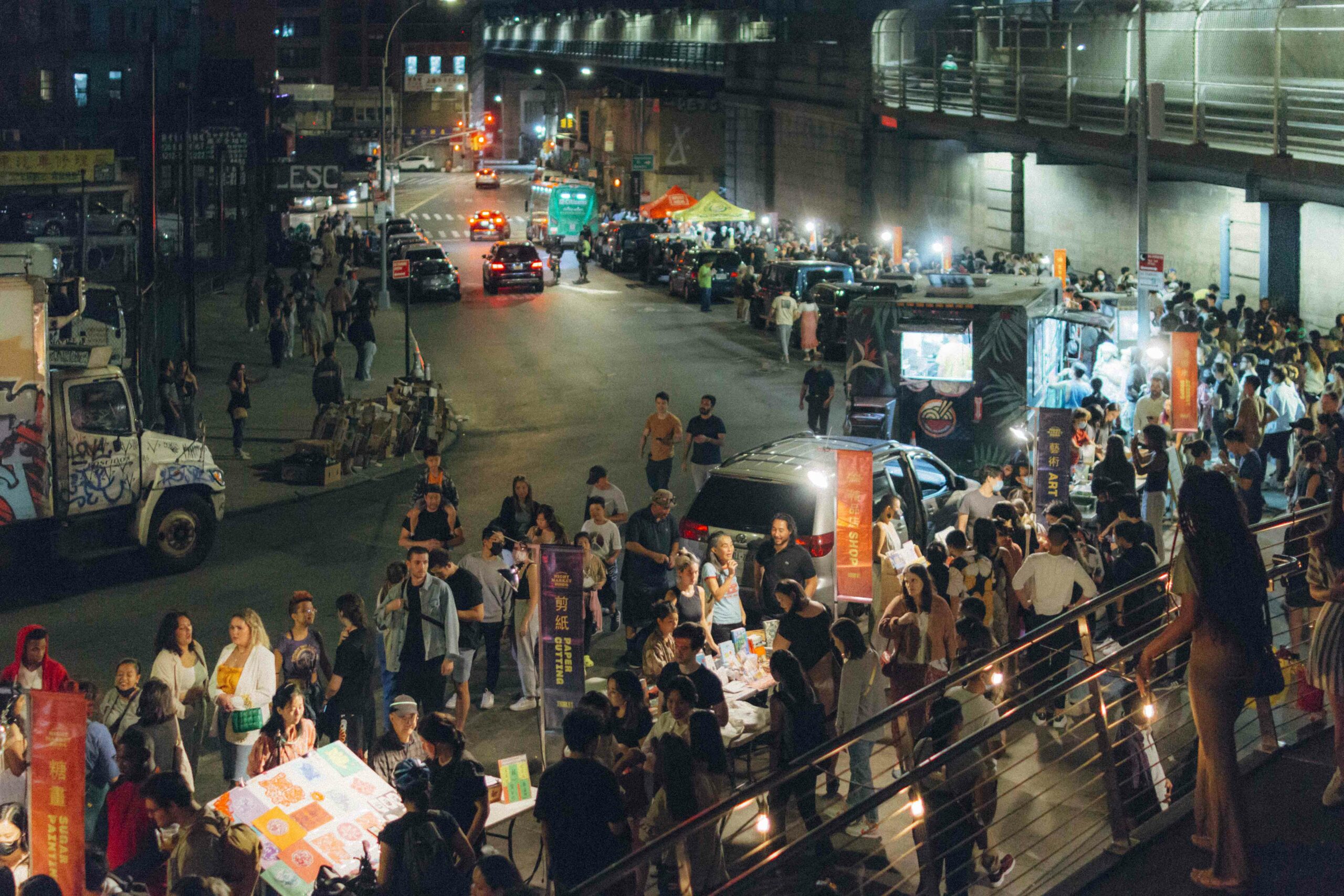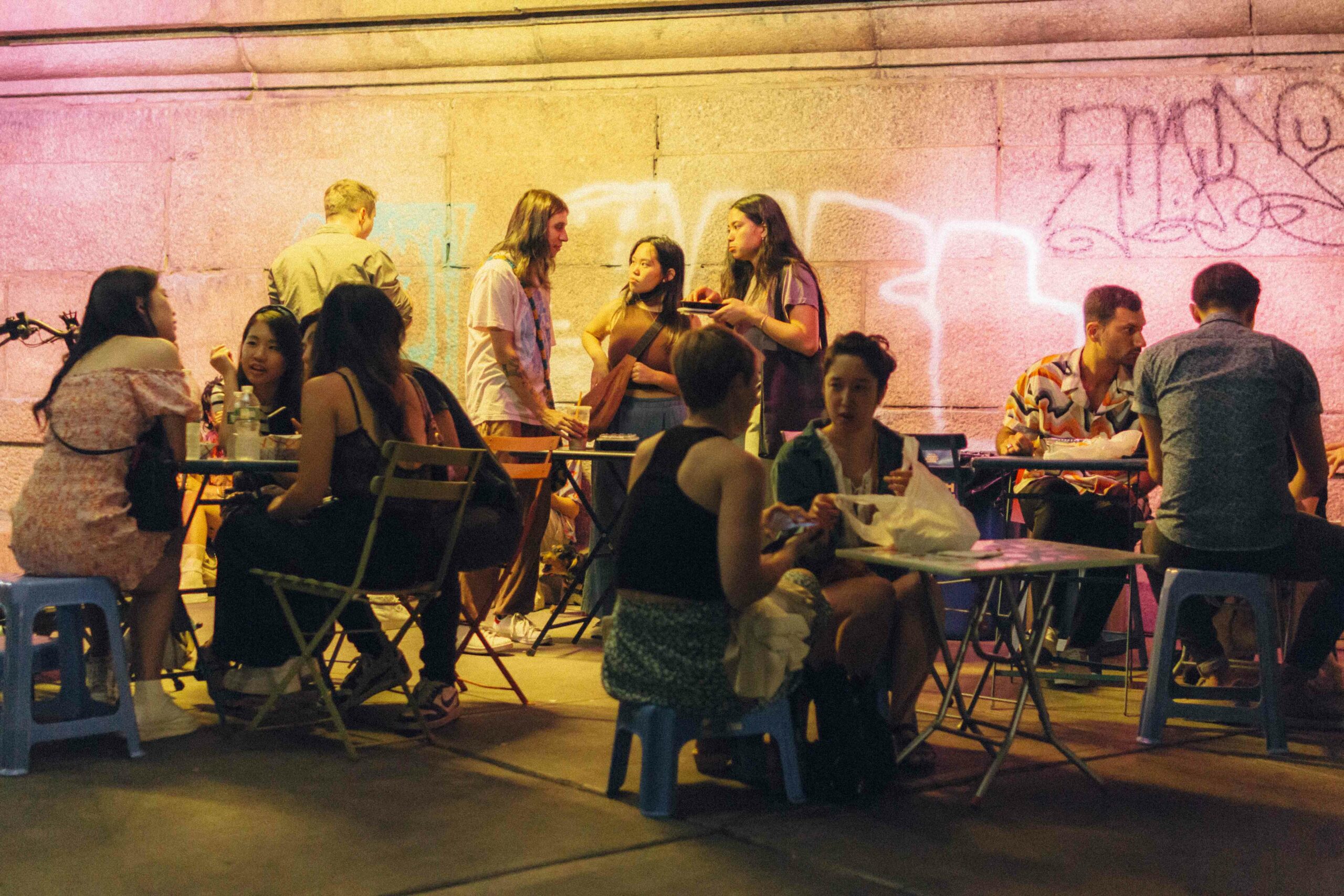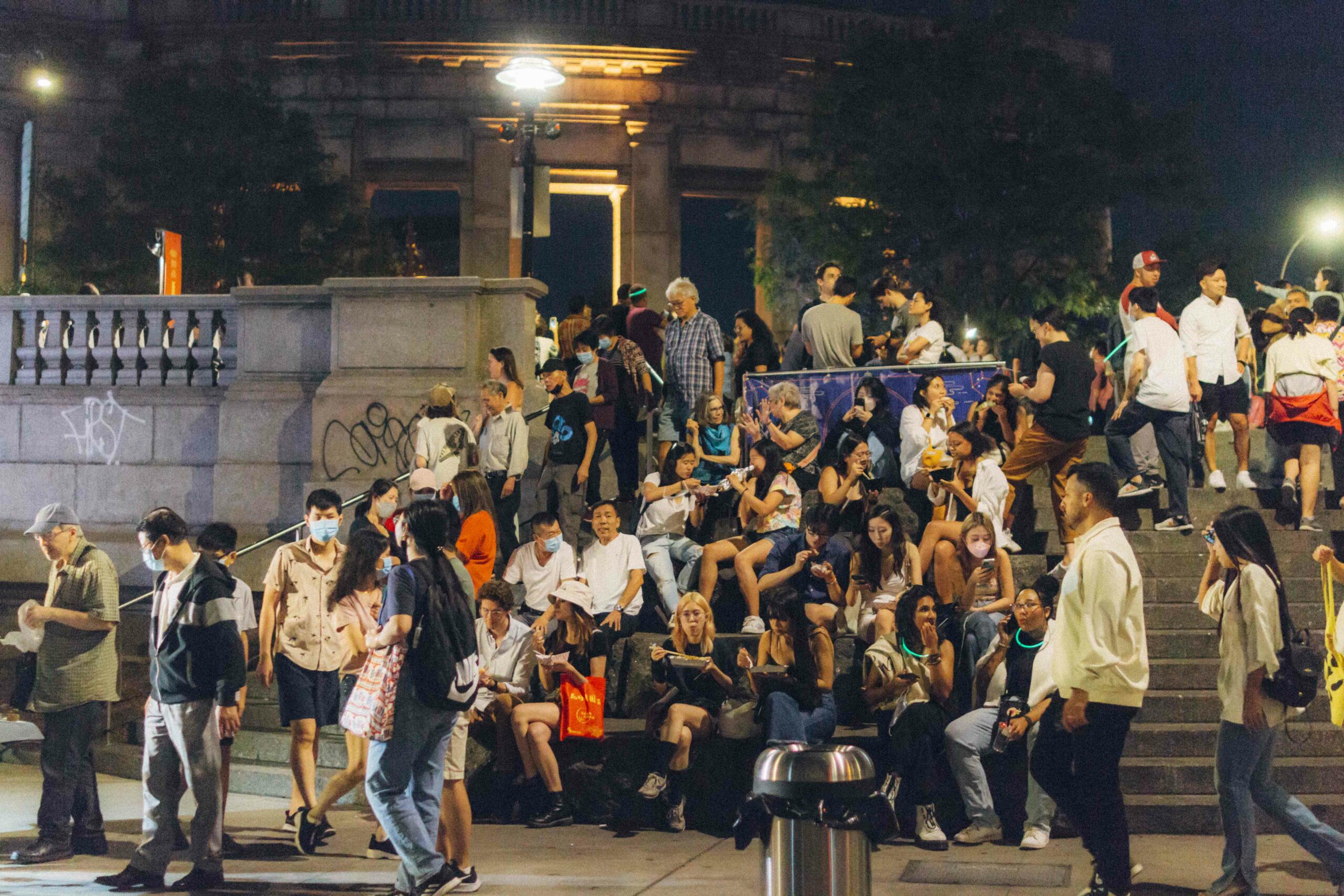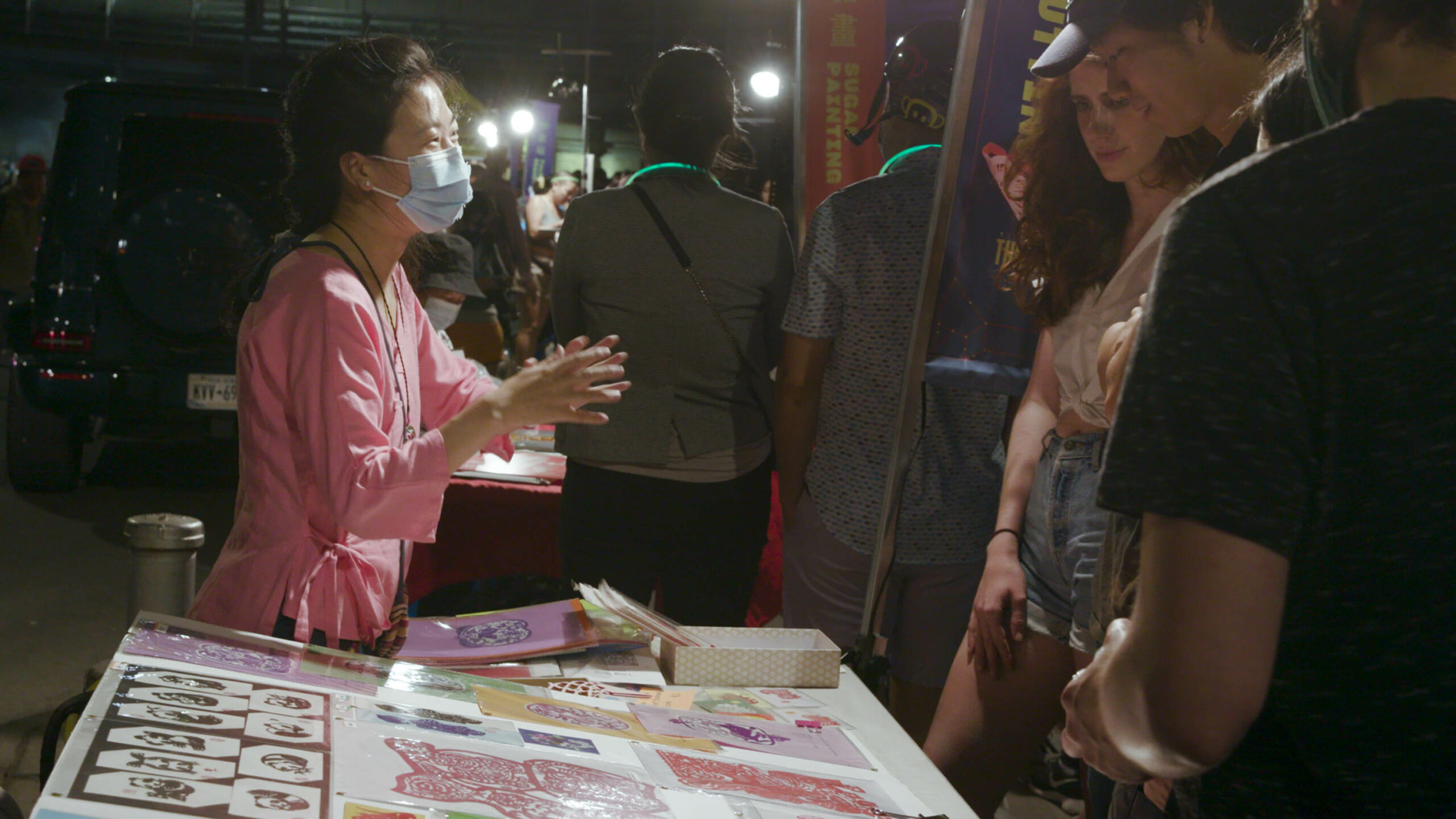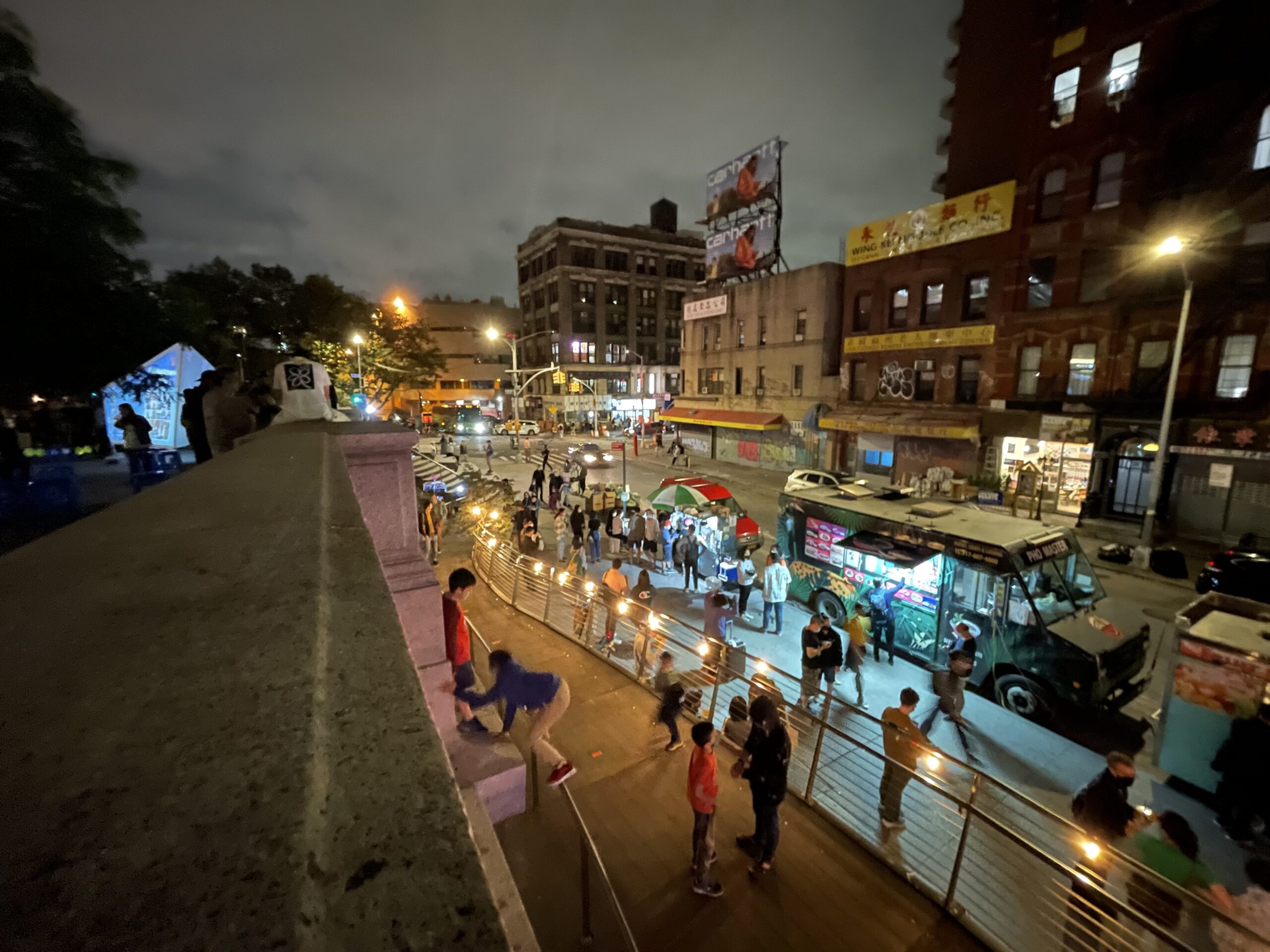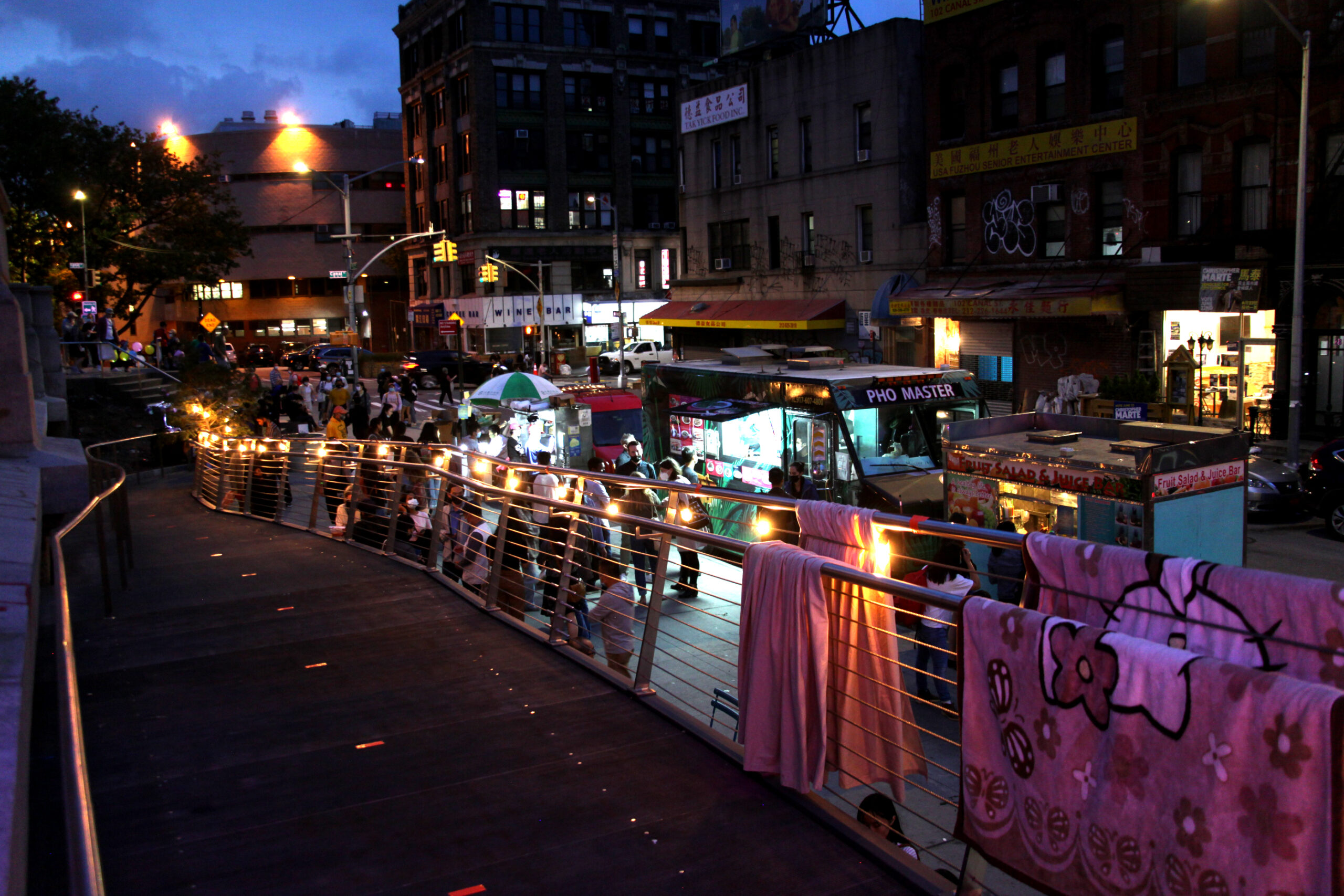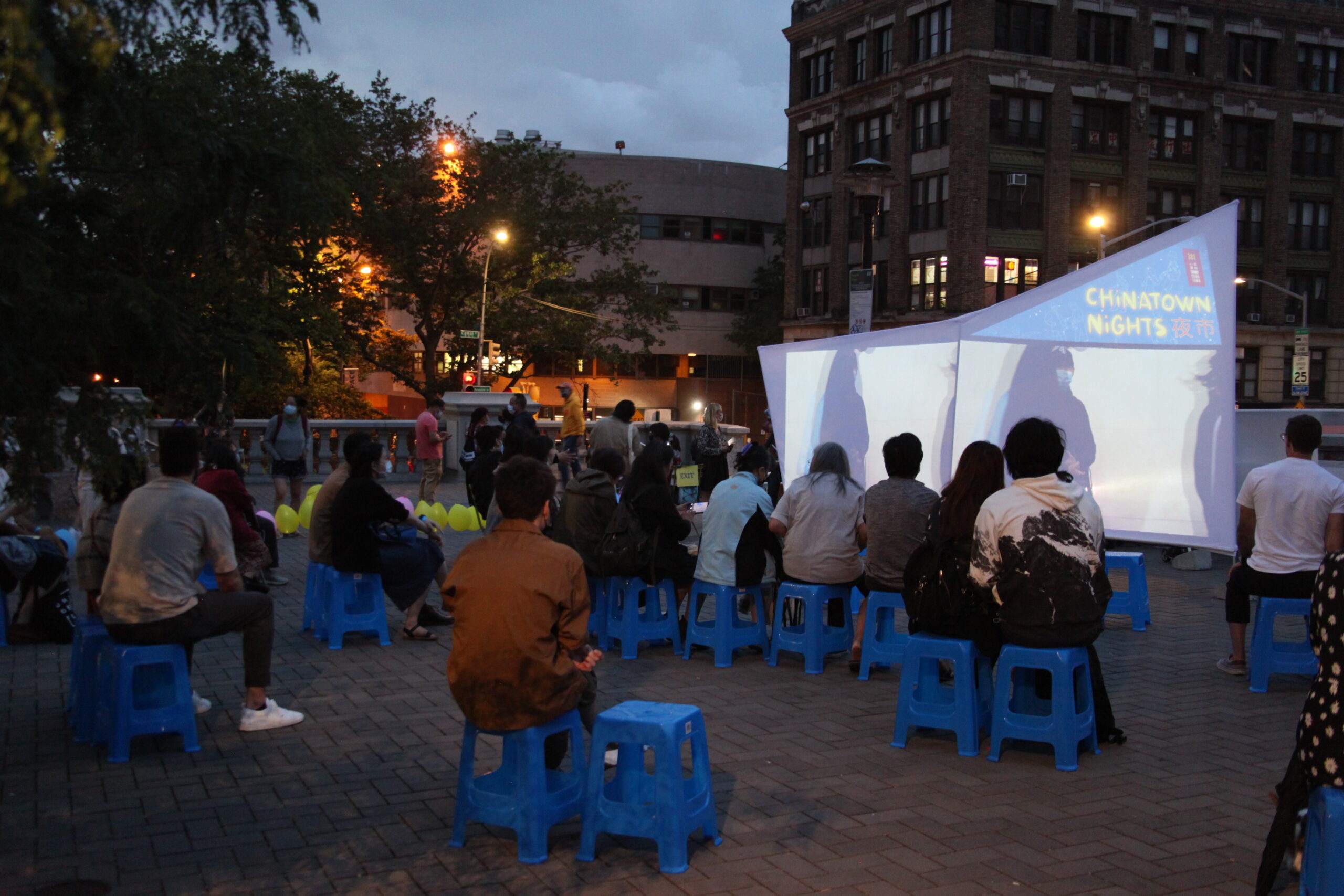 Participants
Community Partner: Asian Americans for Equality, Think!Chinatown
Current Firms: Barretto Consulting, Buro Happold, di Domenico + Partners, Leroy Street Studio, The Working Assembly
Key Outcomes
Pilot Event: The "Chinatown Nights" pilot event series kicked off on June 18, 2021 with a Chinatown-focused film program alongside local street vendors. On the cusp of NYC's reopening, Chinatown Nights became much more than an open-air festival — it held space for the community to reunite and celebrate. To create more opportunities for neighborhood-specific cultural programming and a food market model, the team worked on financial mechanisms, marketing, design and construction of vending carts, and administration of regulations.
Expanding the Market: In 2022, the Chinatown Night Market nearly tripled in size reaching up to 8,500 attendees, many of whom visited neighboring small businesses while in Chinatown. Attendees also reported feeling safer at Forsyth Plaza during the Chinatown Night Market compared to days when there isn't an event.
New Headquarters: With design work by Leroy Street Studio, Think!Chinatown is building a kitchen and studio space at 1 Pike Street. These new headquarters are their base for future neighborhood engagement efforts, and will be completed with the support of new funding from New York State.
Looking Forward… The Chinatown Night Market has brought renewed attention to Chinatown's public spaces, and has helped secure state investment towards Forsyth Plaza through New York State's Downtown Revitalization Initiative. Think!Chinatown also attracted support from Citizens' Bank, allowing them to further expand the Chinatown Night Market in 2023.
2021 Report