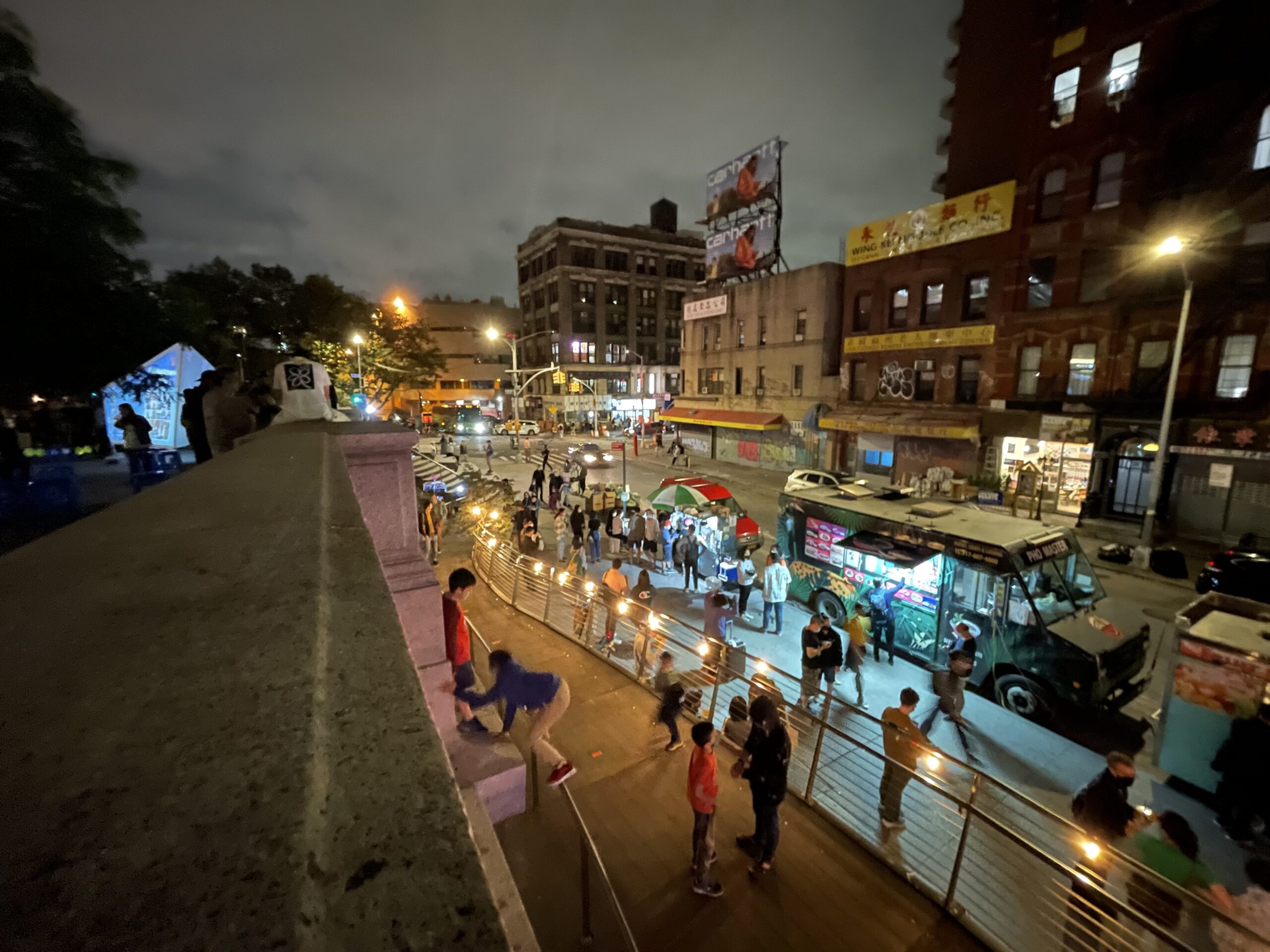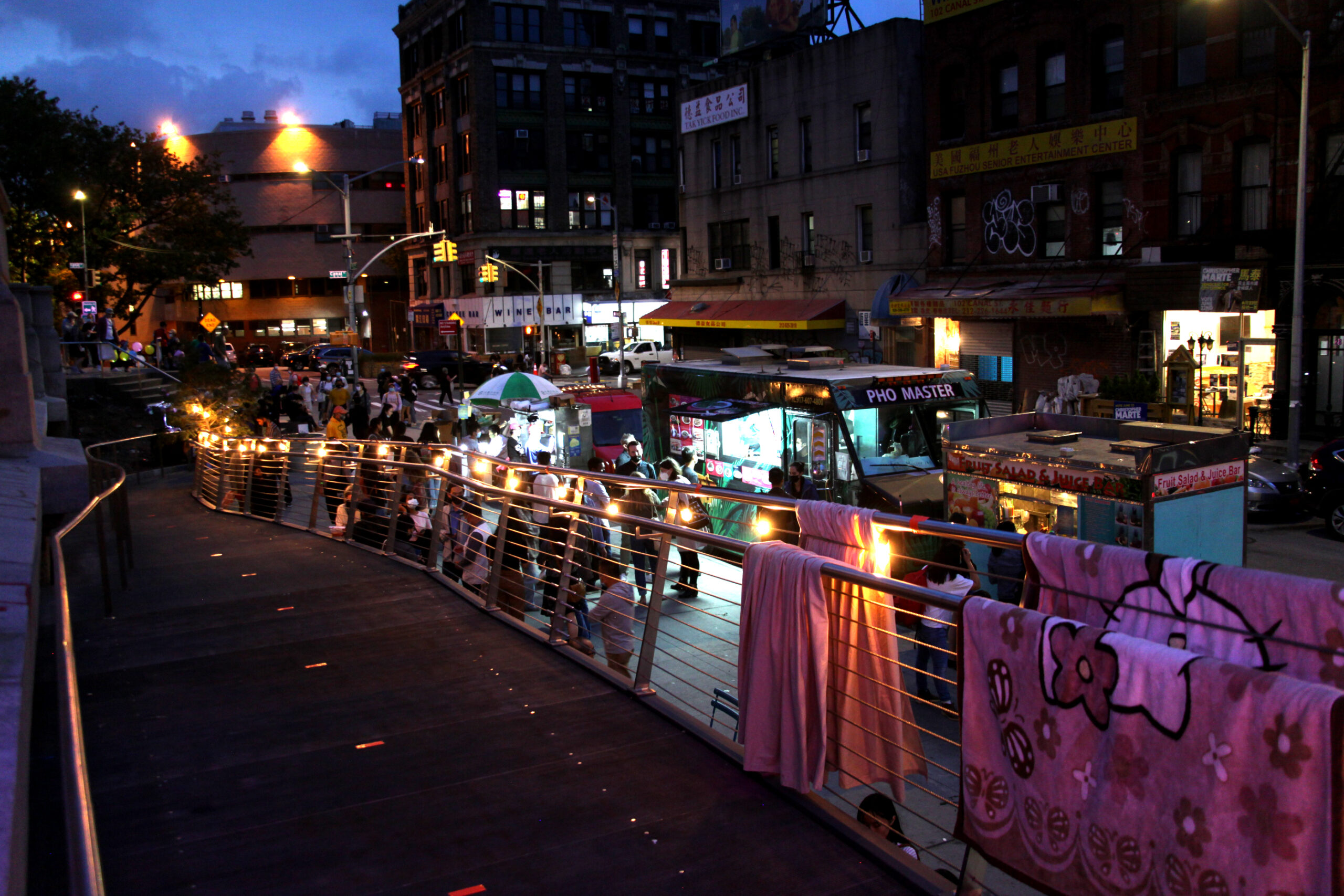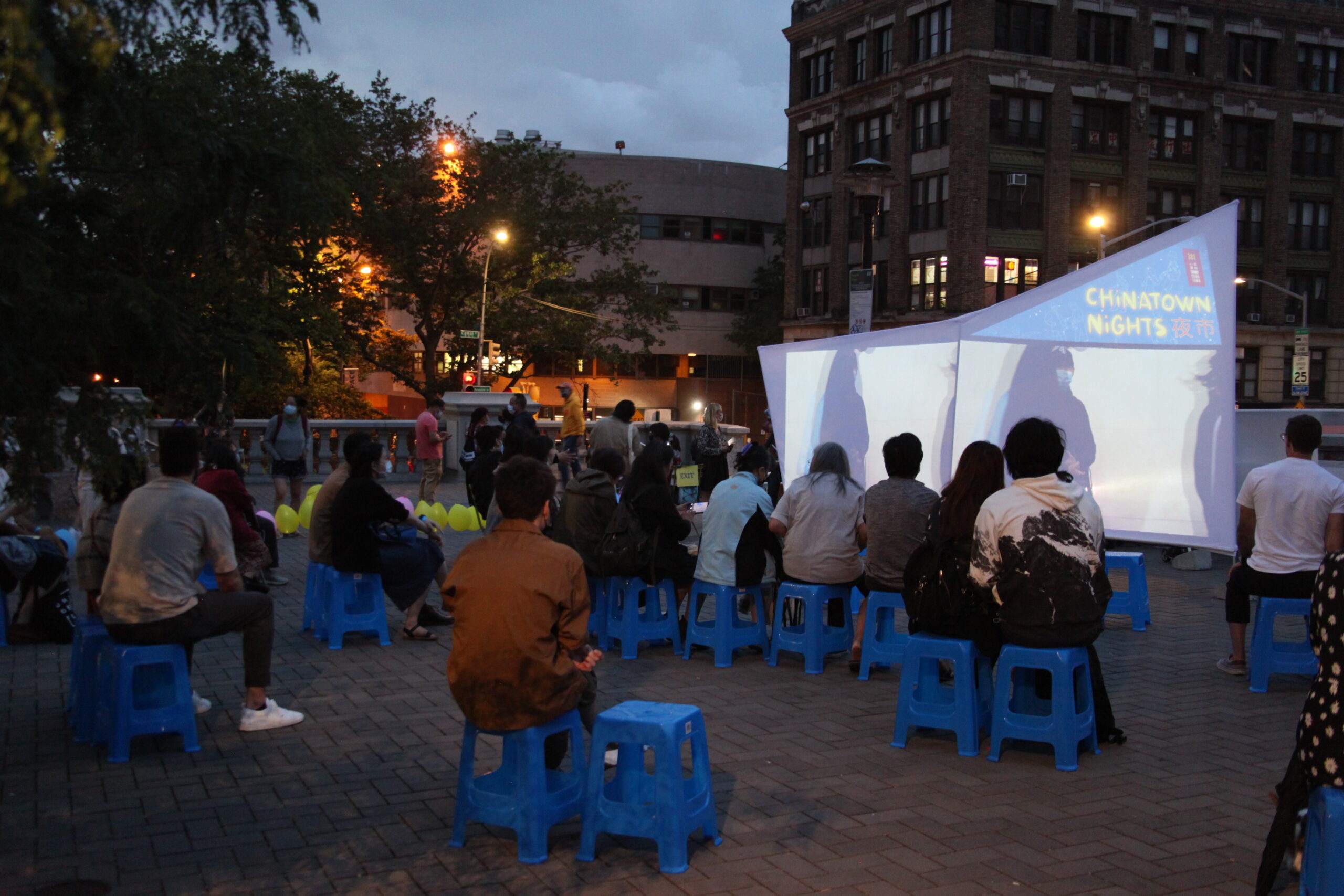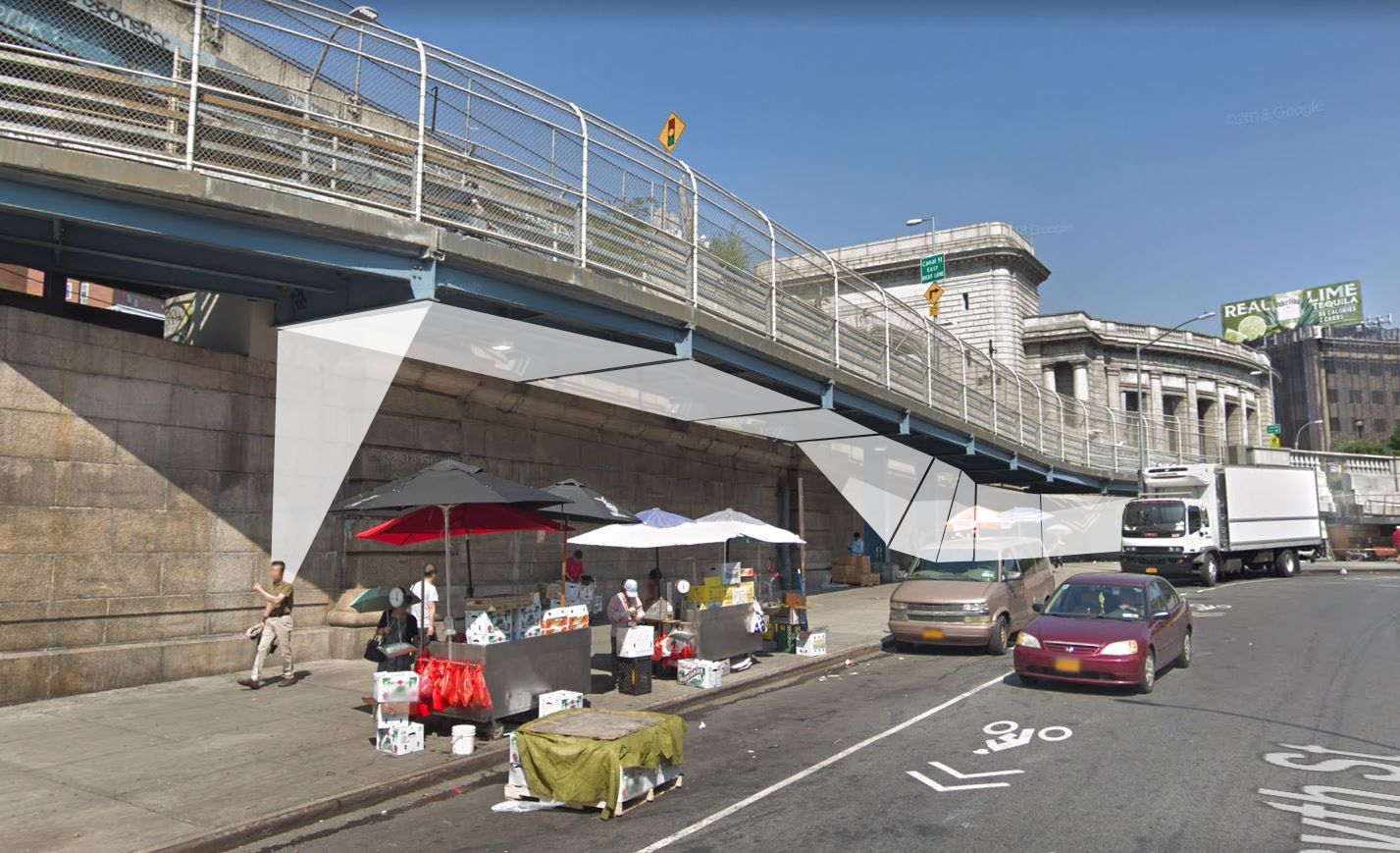 Participants
Community Partner: Asian Americans for Equality, Think!Chinatown
Current Firms: Barretto Consulting, Leroy Street Studio, The Working Assembly, di Domenico + Partners
Past Firms: Buro Happold
2022 Project Scope
The Chinatown team will expand the night market Chinatown Nights — launched at Forsyth Plaza in 2021 with support of Neighborhoods Now — through new community outreach and a redesign to accommodate a wider array of food and arts vendors. They will also work with designers to transform a vacant storefront owned by AAFE into a cultural workshop space for T!C's ongoing public programming, gathering and organizing work for the Chinatown community.
2020-21 Goals and Outcomes
Plan for Night Market
The team set out to create the infrastructure to support a night market of food vendors along Forsyth Street and cultural programming on the adjacent plaza. To create more opportunities for neighborhood-specific cultural programming and a food market model, the team worked on financial mechanisms, marketing, design and construction of vending carts, and administration of regulations.
Pilot Event
A monthly summer series, Chinatown Nights, kicked off on June 18, 2021. It was the pilot installment featuring a Chinatown-focused film program alongside local street vendors. On the cusp of NYC's reopening, Chinatown Nights became much more than an open-air festival — it held space for the community to reunite and celebrate.
Neighborhood Beacon
Glowing and playful, a movable light box hosts projections created by Think!Chinatown. As a signifier of a community event, the light box brings the party wherever it roams.
Community Engagement
Think!Chinatown was able to connect a range of key stakeholders, growing the team to include artists, filmmakers and food vendors, while also introducing the team to some key Chinatown movers and shakers, inviting them into our design process. By connecting with these fixtures of the Chinatown cultural and social landscape, Chinatown Nights has been able to design a space where community members and visitors all feel welcome.
Future Plans
The team is continuing to collaborate to develop staging techniques for more cultural performances and art vendors; expand the area of programming, activating more space along Forsyth Plaza; create a full night market model including permitting and financial model to host market stalls in addition to food vendors; and ensure the space is held for the Chinatown community by curating cultural programming appropriate for Chinatown aunties, culturally involved APIs, and visitors alike.
About Think!Chinatown
Think!Chinatown was started by Chinatown neighbors that got to know each other through community events. Now, we've grown to a network of dedicated volunteers from a broad spectrum of professional backgrounds: urbanists, artists, journalists, lawyers, architects, designers, tech specialists, photographers, poets… The one thing we all have in common is that we love Chinatown!
About Asian Americans for Equality
Asian Americans for Equality is a 501 (c) (3) non-profit organization based in New York City. Founded in 1974 in Manhattan's Chinatown to advocate for equal rights, AAFE has transformed in the past four decades to become one of the city's leading housing, social service and community development organizations.
2021 Report