We invite emerging and distinguished leaders to join our community every year.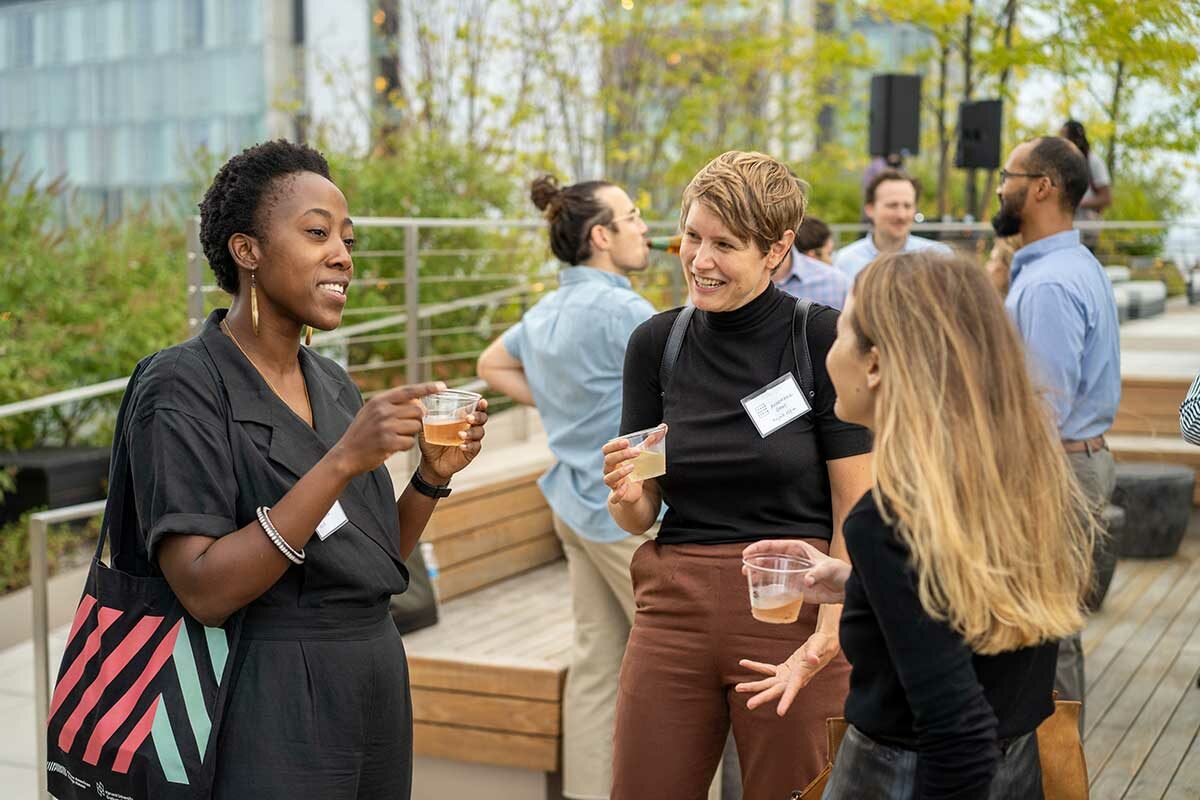 The Urban Design Forum is a network of urbanists working across disciplines to shape a more vibrant, verdant, and just New York City. If you are interested in using your voice to promote racial equity, climate action, and economic democracy in our city, get involved.
How to Become a Fellow
Fellows of the Urban Design Forum nominate distinguished leaders to join the Forum community. We also welcome self-nominations from candidates of diverse backgrounds, industries and perspectives.
Criteria for membership include:
Demonstrated leadership in building more dynamic, livable and just cities
Record of excellence in urban design, planning, policy or development
Promise of future achievement
Interest and ability to participate in Forum programs
Fellowship Benefits
Event Invitations
Invitations to exclusive conferences, roundtables, and tours in New York City throughout the year.
Editorial Opportunities
Opportunities to author op-eds, present case studies, and participate in debates on urbandesignforum.org.
Fellows Updates
Monthly bulletins featuring the latest urban design news; Fellow's news honors and awards; and a calendar of Fellows' upcoming events.
Publicity
Prominent recognition of recent work and research on our website and social media channels.
Publications
A copy of our latest publication and advance copies of all future publications.
Fellowship Levels
How to Apply
Fellowship Application
Statement of Interest: In no more than 500 words, candidates should discuss their recent work and research that demonstrate a commitment to building dynamic, equitable and resilient cities. Candidates should also discuss their interest in participating in the Forum's activities.
Apply