About the Project
Led by the 82nd Street Partnership, the Jackson Heights team set out to create and implement a roadmap for the 82nd Street commercial corridor to rebuild from the pandemic as a thriving, family-friendly business district. Dunningham Triangle emerged as an anchor for this goal. The team worked to program activities directed at children and families, increase foot traffic, and transform the area into a more welcoming place where community is able to support small businesses and safely re-engage with this public space.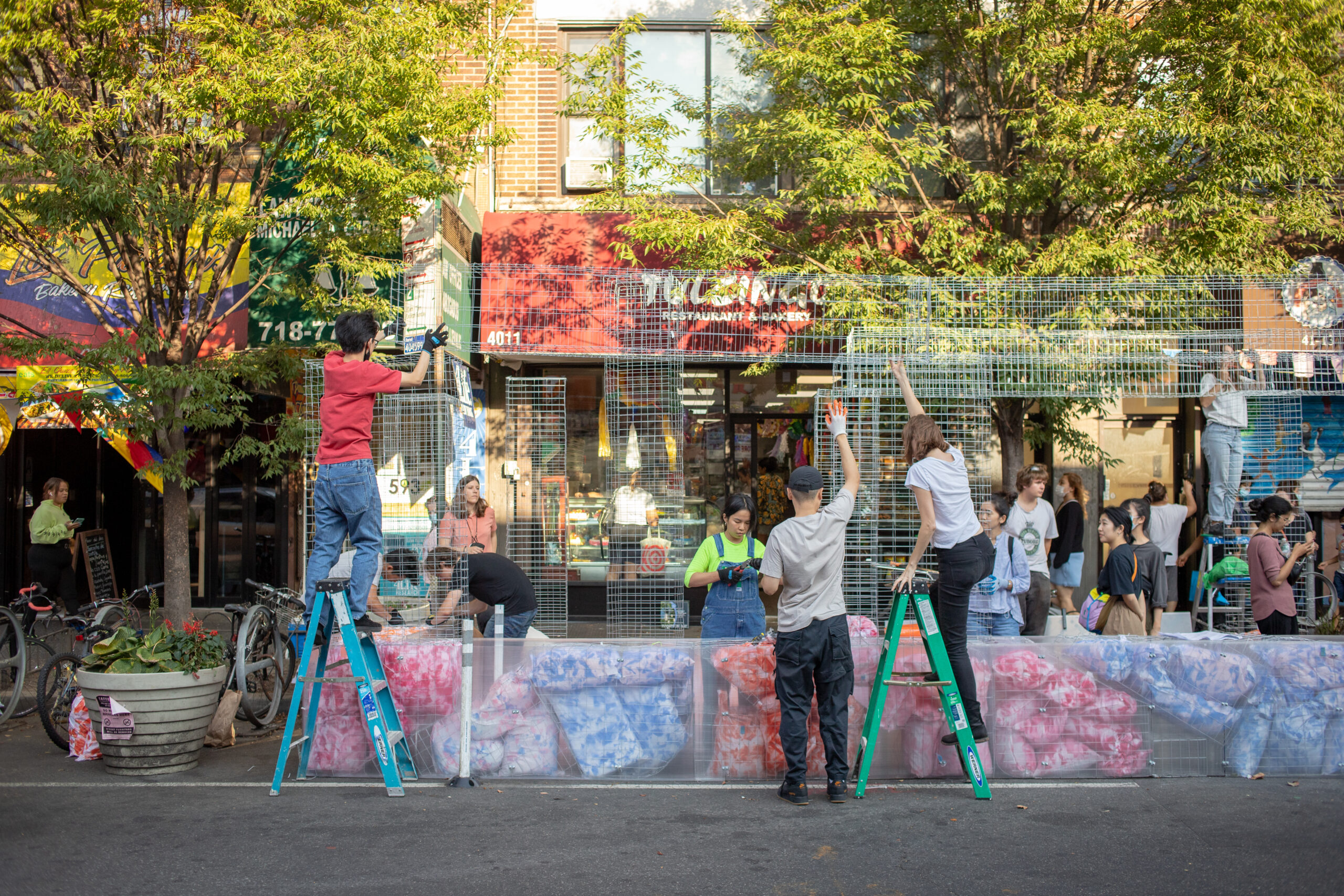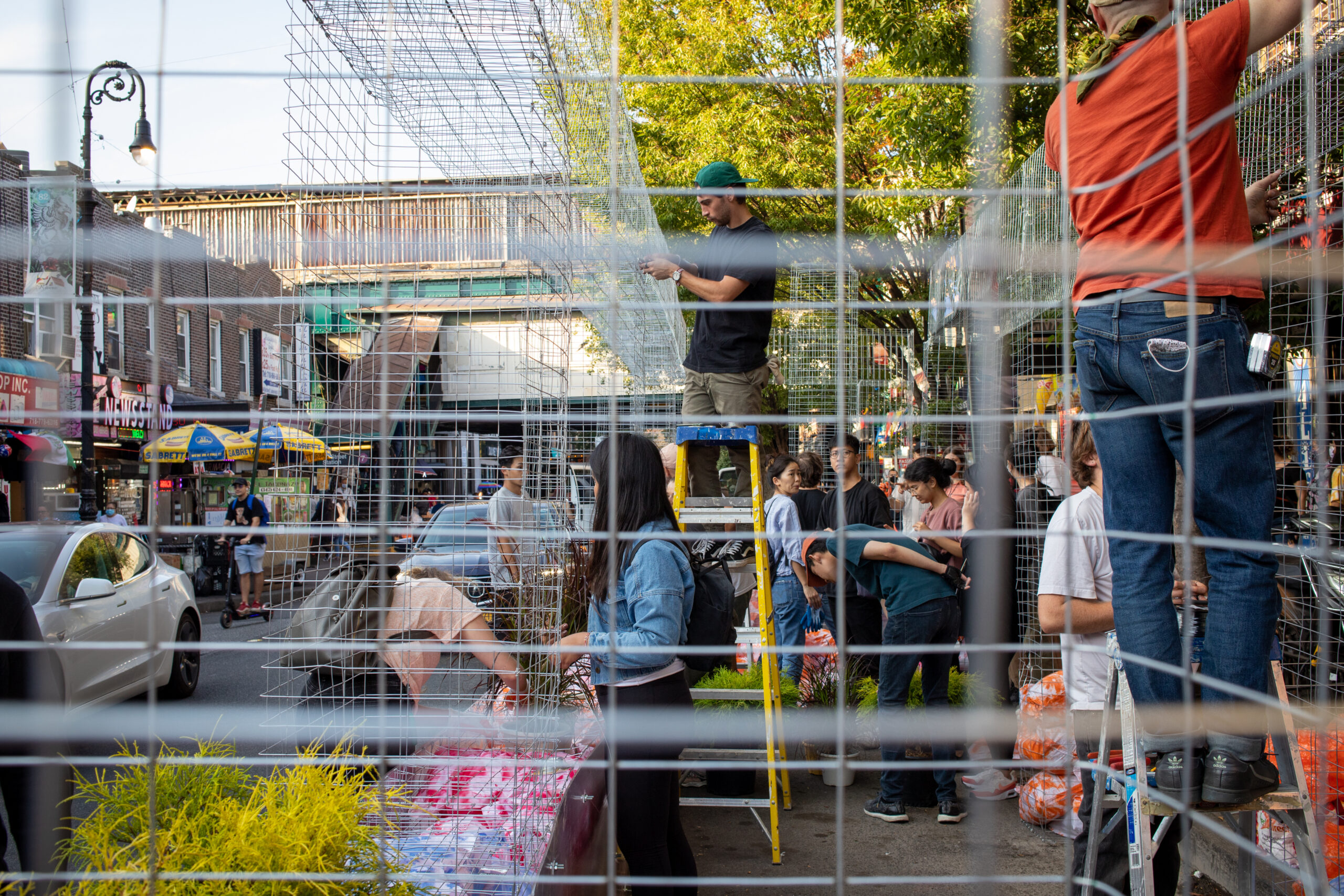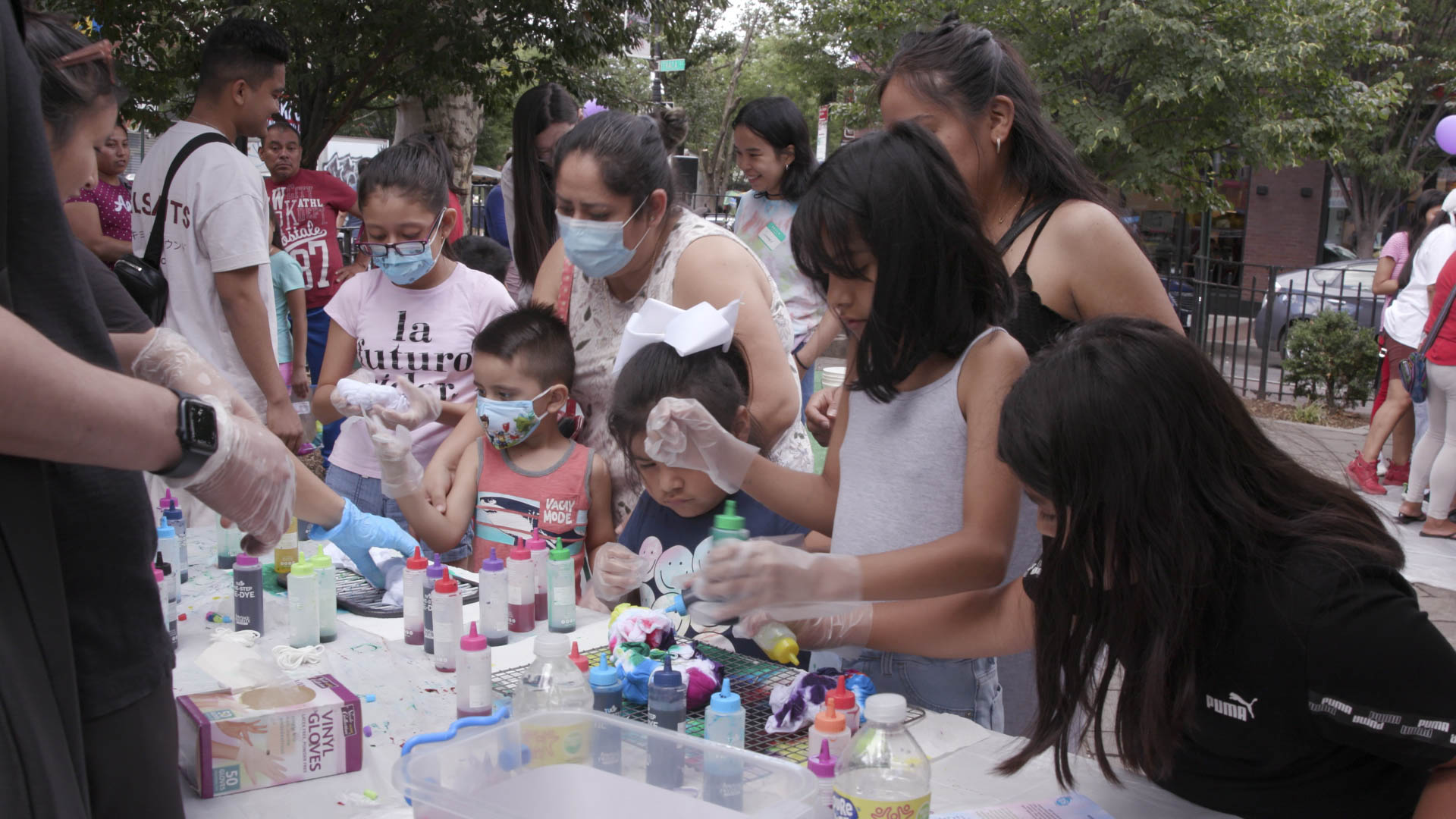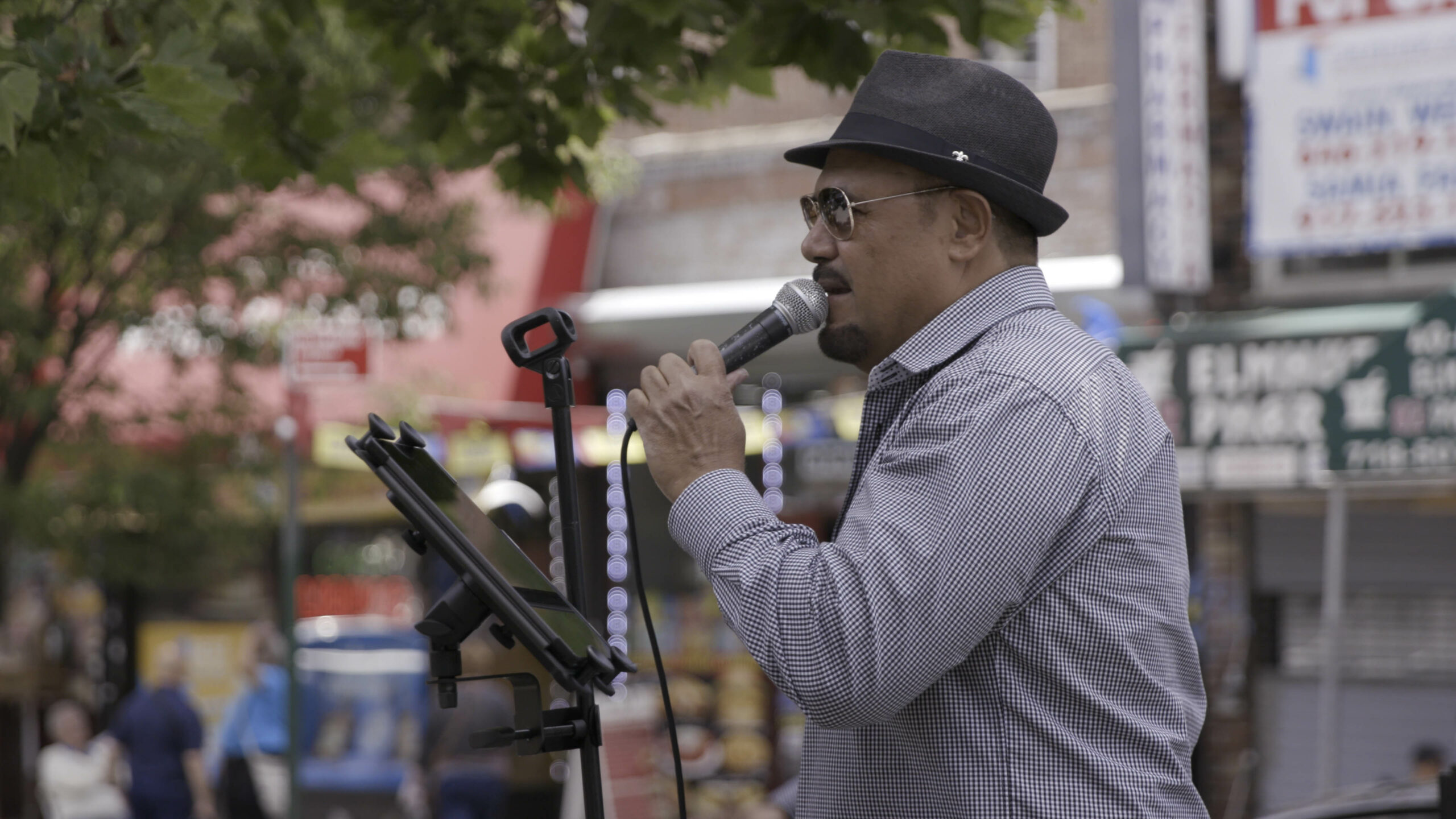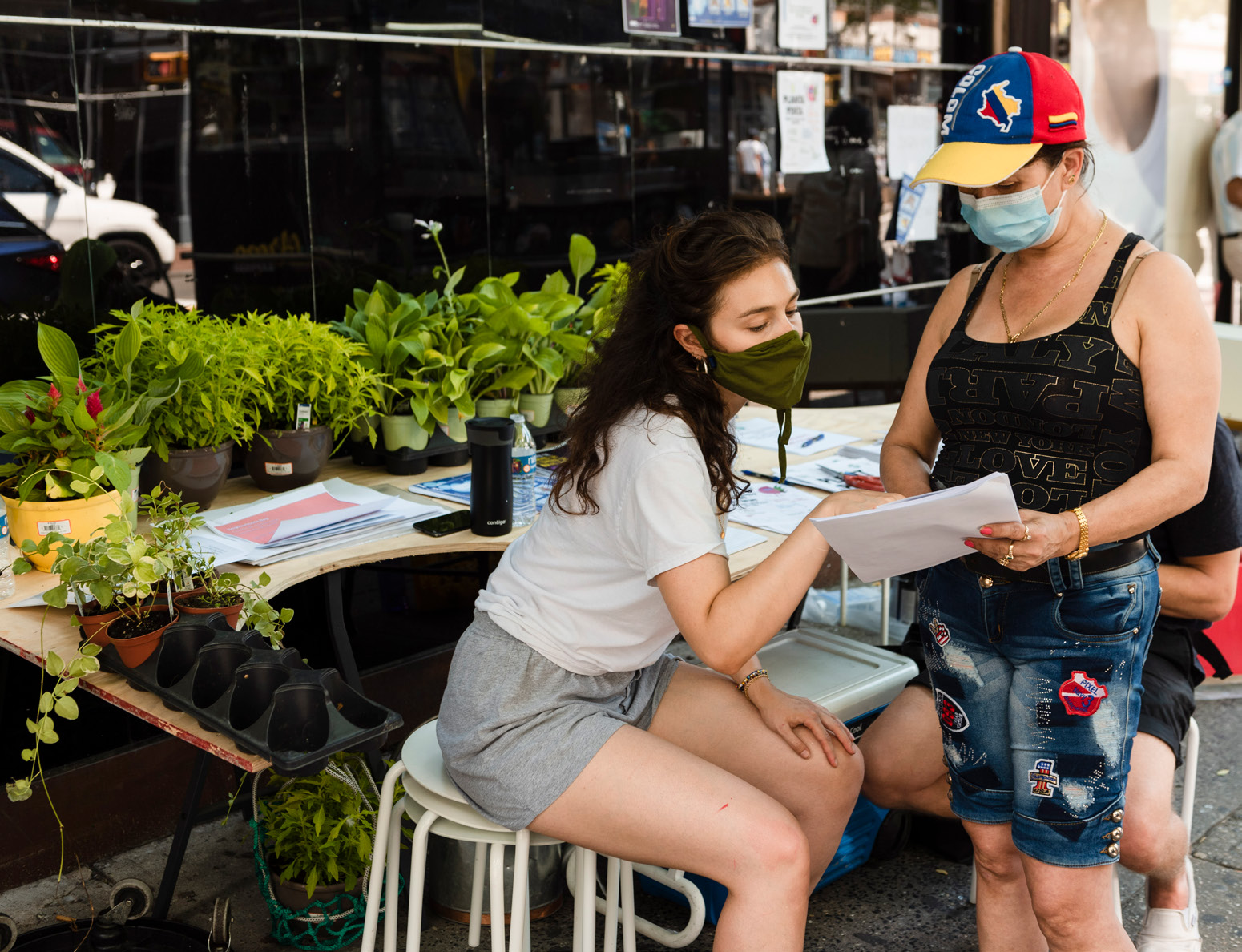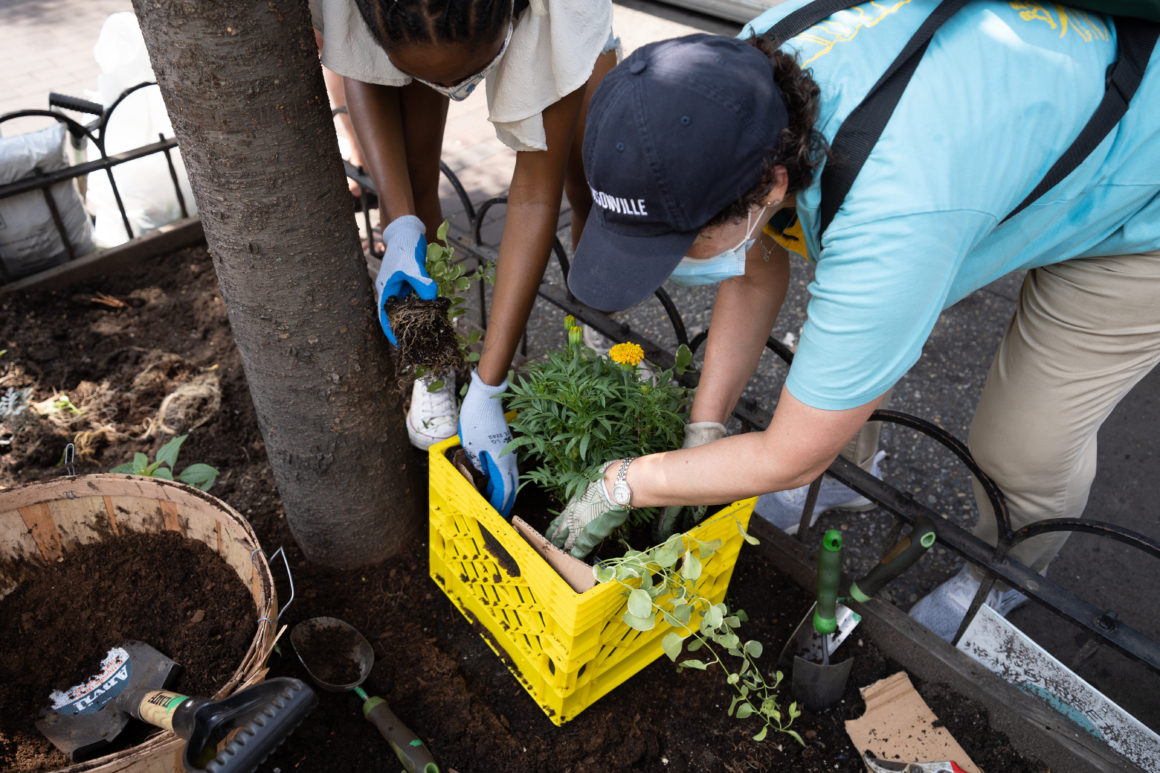 Participants
Community Partner: 82nd-Street Partnership
Current Firms: nARCHITECTS, N H D M, MA'AM, SO-IL,
Past Firms: ARO, Design Advocates, LTL Architects, MOS, VHB
In-kind donations were provided by: Baggu, Future Green, Gilbane, Herman Miller, Julien Leyssene & Cristina Webb, MillerBlaker, Noble Construction Group, Sherwin Williams, SIKI IM STUDIO, Spinneybeck, Uniqlo, and We Plant NYC.
Key Outcomes
Activating Public Space: In 2022, the 82nd Street Partnership hosted 68 events at Dunningham Triangle, helping the community reclaim their local park, increased small restaurants customer base, and engaged NYC's agencies to address quality of life issues.
Open Restaurants: Early in the pandemic, the team aimed to address the immediate needs of the neighborhood's restaurants with proposals for responsive set-ups and shading along the street, ultimately helping over 20 businesses participate in the city's Open Restaurants program.
Community Building: In 2020, the team created a field office in a vacant storefront to provide an on-the-ground presence. It served as a place to distribute information, goods, and services necessary for businesses and individuals during the pandemic. They also hosted multiple days dedicated to sprucing up the streetscape through new plants, fresh coats of colorful paint for benches in the area, and new Street Seats throughout the neighborhood to create more welcoming streetscapes.
Visual Identity: The 82nd Street Partnership worked closely with MA'AM to develop a cohesive visual identity inspired by 82nd Street and its vibrant, multicultural community. With bold typography and an expressive color palette, it signals pride and optimism for what's next.
Looking Forward… The team is now engaged in conversations with NYC's Department of Parks & Recreation about installing new furniture in Dunningham Triangle, and plans are in place to transform Manuel de Dios Unanue Triangle into a user-friendly space. The team is also working with Libreria Barco De Papel, NYC's only Spanish-language bookstore, to use its space more efficiently to increase inventory and visibility.
2020 Report