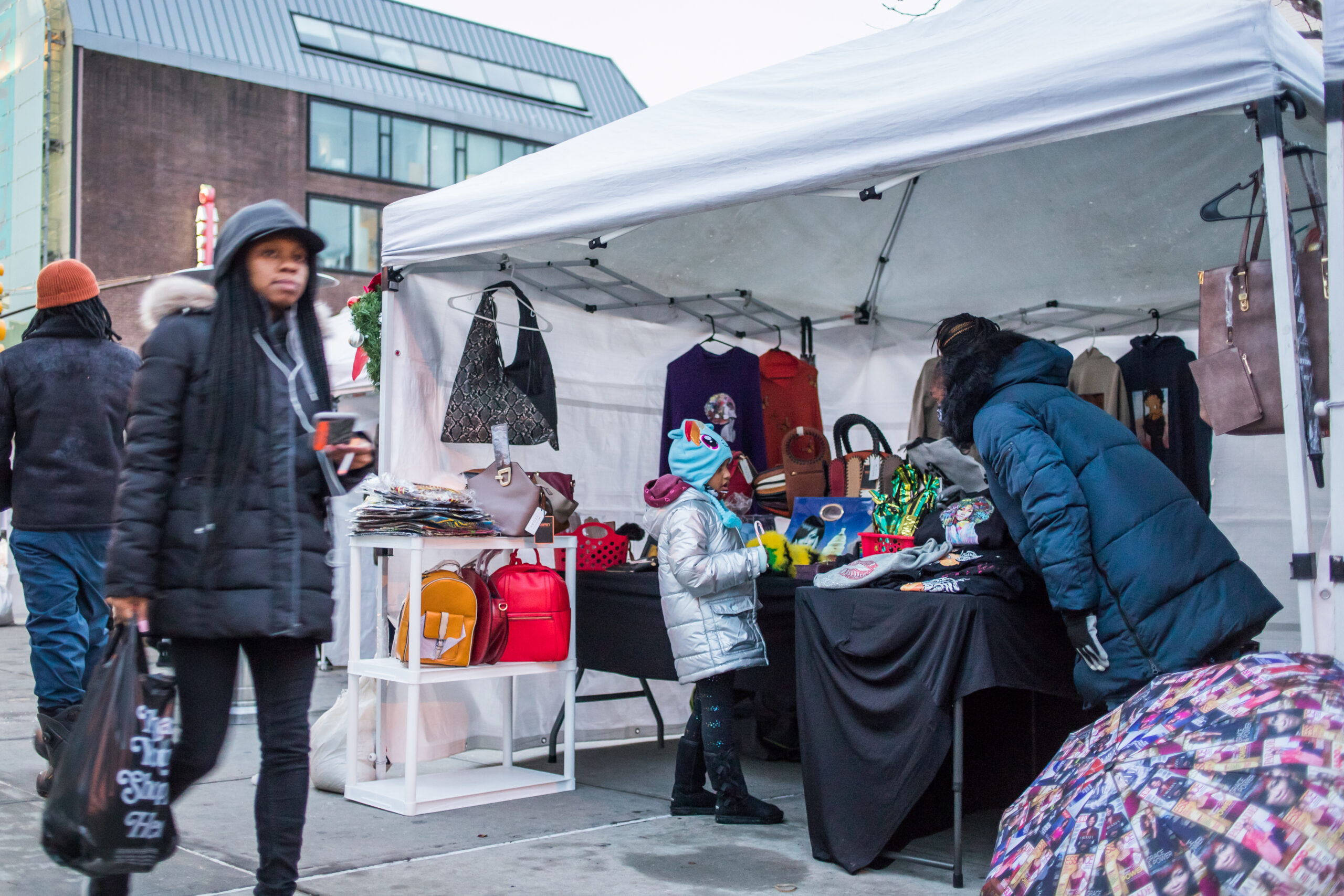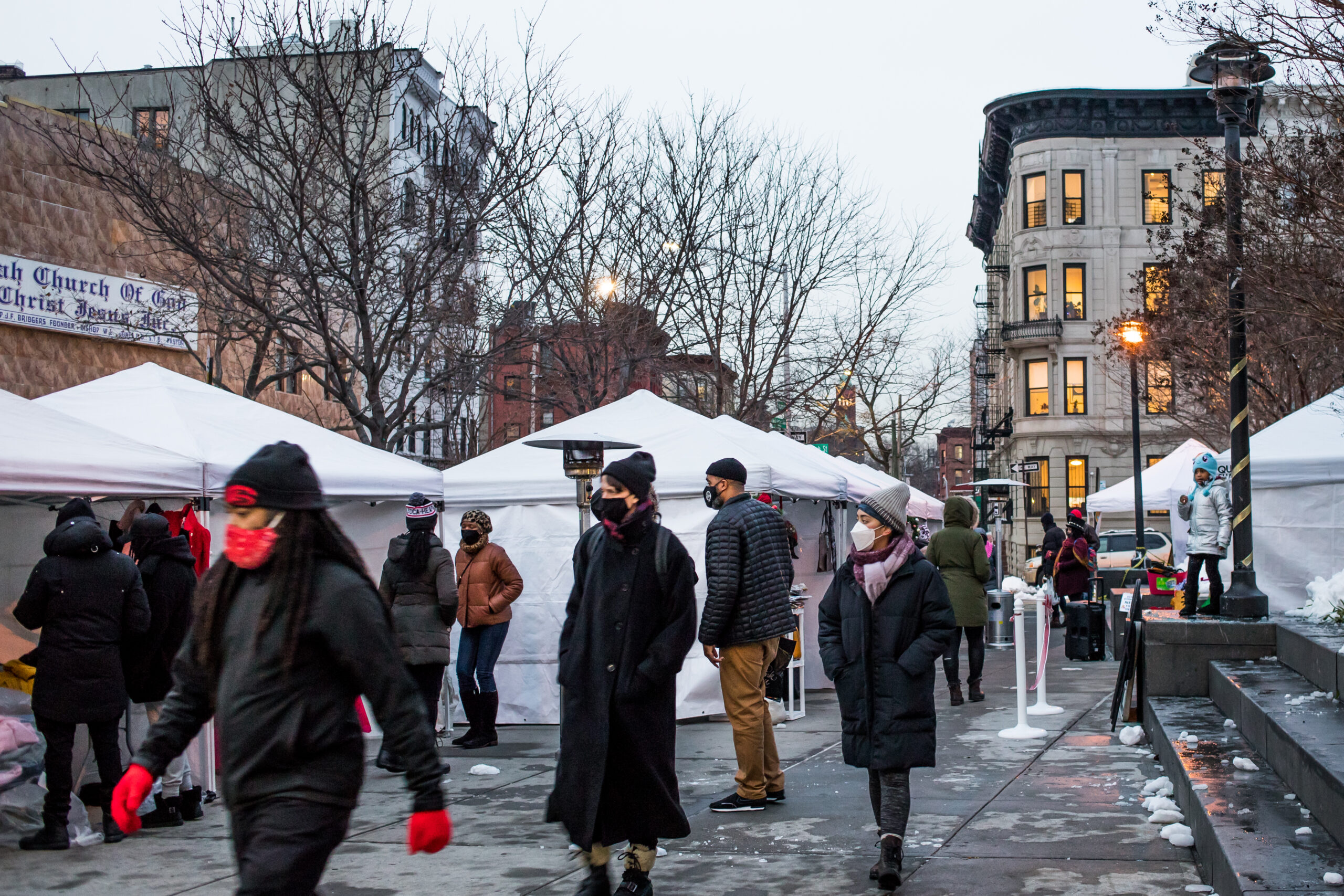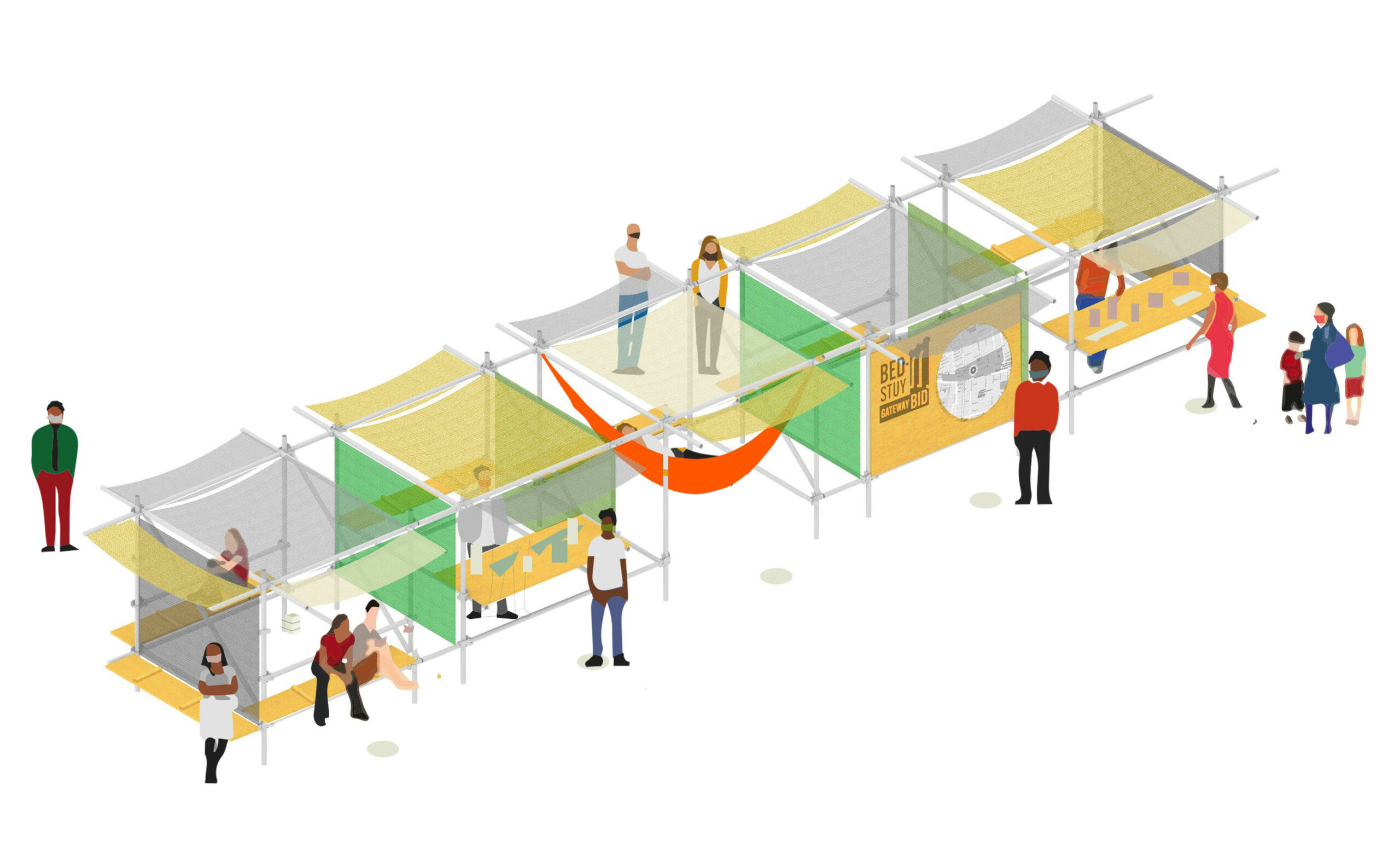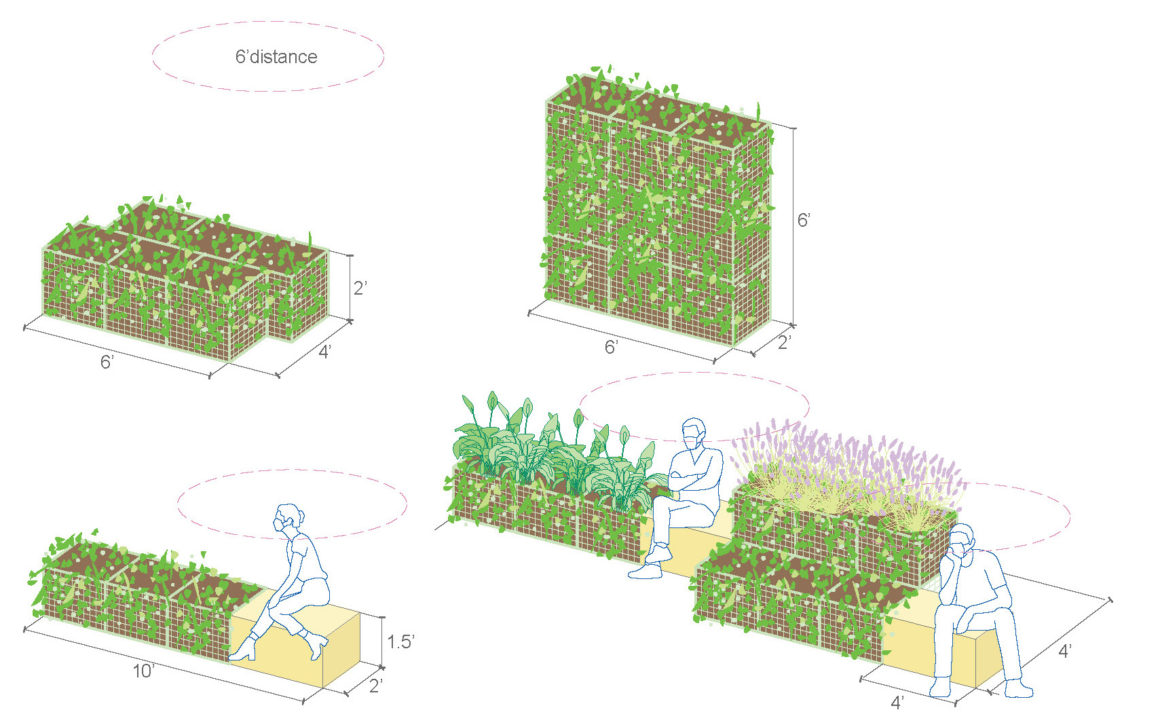 Current Project Scope
The Bed-Stuy Gateway BID team is building on Winter Wonderland, an open-air holiday market supporting local small businesses launched through Neighborhoods Now. After two successful pilot markets in 2020 and 2021 designed by Moody Nolan, the BID is turning this event into a hallmark of holiday activities in Central Brooklyn that strengthens Bed-Stuy's social cohesion.
This year, the team is expanding the market through new space planning, more cohesive event advertising and branding, and additional small businesses outreach. Through a process of design charrettes, Moody Nolan and Dash Marshall are exploring new elements such as semi-permanent structures and interactive and immersive experiences that will "bring the wonder" to Winter Wonderland, taking place this holiday season at the intersection of Fulton Street and Marcy Avenue.
Graphic design studio Gretel has joined the team to create new branding for Winter Wonderland with the goal of "transporting" visitors into the holiday spirit. They're collaborating closely with the BID on a design that speaks to the Bed-Stuy community and will help put Winter Wonderland on the map among NYC's other established holiday programming and events.
Participants
Community Partner: Bed-Stuy Gateway BID
Current Firms: Moody Nolan, Dash Marshall, Gretel
Past Firms: ARO, Design Advocates, Grimshaw, Jaklitsch/Gardner, W Architecture
2020-21 Goals and Outcomes
Small Business Support
In December 2020, the team collaborated to host an outdoor, socially- distanced, pop-up winter marketplace to usher in the holiday season and provide much-need visibility for Bed-Stuy's local businesses. Located at Marcy Plaza, the family-friendly Winter Wonderland also included socially-distanced Santa photos, gift-wrapping station, and surprise performances. The team also provided small businesses with tailored design assistance, including safe reopening layout and plexiglass designs for a local barbershop.
Mediation Workshop
In March 2021, the team hosted a Tenant Landlord Mediation Clinic to support resolving leasing disputes brought on by COVID-19, led by Fried Frank and Alloy Development.
Rat Mitigation
In response to a rat problem affecting the neighborhood's hygiene and business operations, the team put together a comprehensive set of mitigation recommendations. These rang from best practices for business owners to large-scale cleanup and renovation efforts of several vacant lots.
Ideas for Fulton Street
In order to accommodate a Black Lives Matter memorial that would allow Fulton Street to remain open, the team worked with Moody Nolan to propose a more sustainable memorial. The proposal extends the graphic language across Fulton, linking Restoration Plaza with Marcy Plaza, while using vertical surfaces on either side to project graphics visible along Fulton Street.
2020 Report