About the Project
Our Bed-Stuy Restoration team is led by Bedford Stuyvesant Restoration Corporation and Restoration's Brooklyn Business Center. In 2020-21, the team provided guidance on COVID-19 safety protocols and utilizing NYC's Open Streets and Open Restaurants programs. In 2022, led by the Brooklyn Business Center (BBC), the team focused on communications, visual storytelling, and technology tools to support local small businesses that hadn't seen a resurgence of foot traffic as we emerged from the pandemic.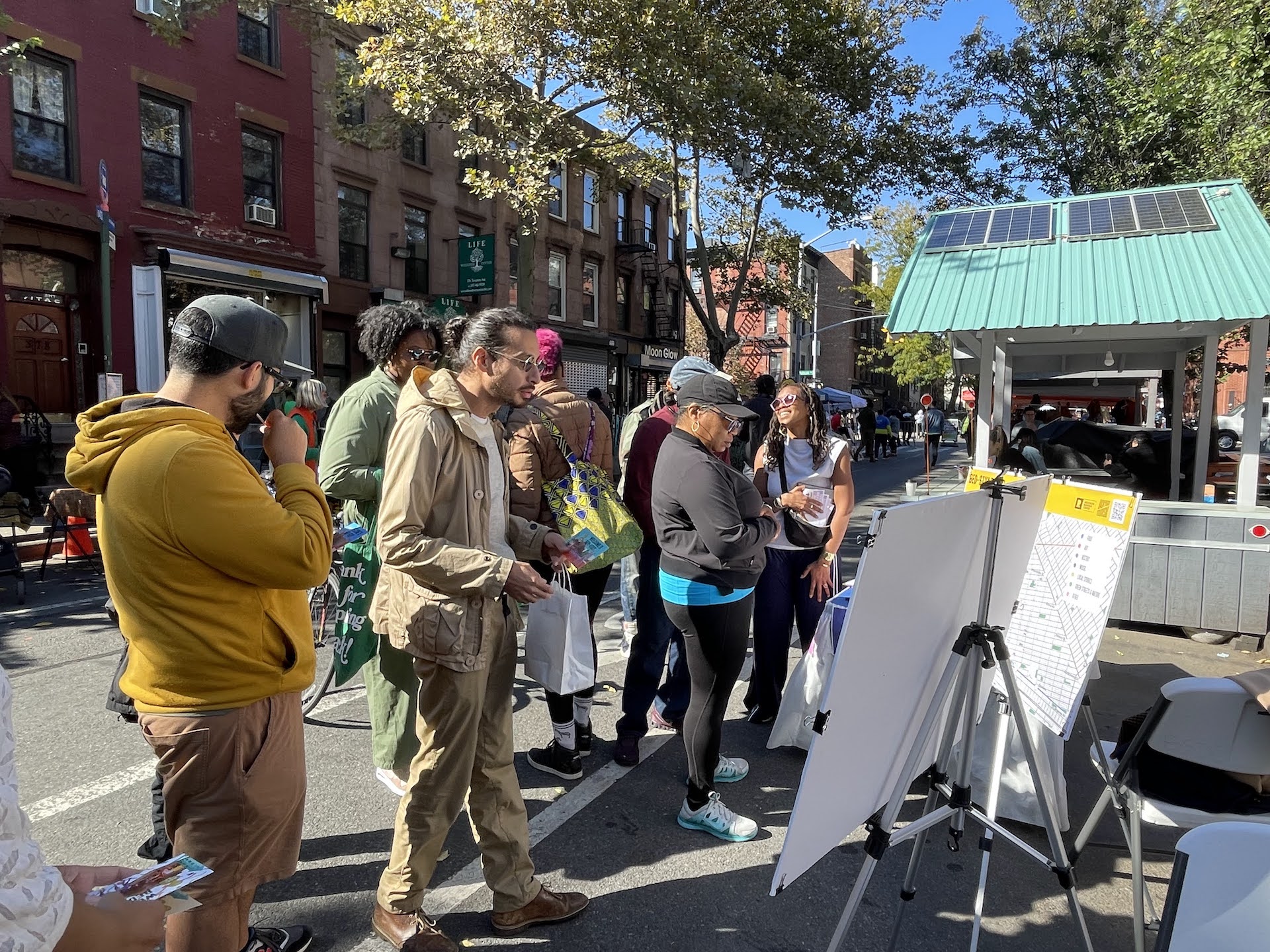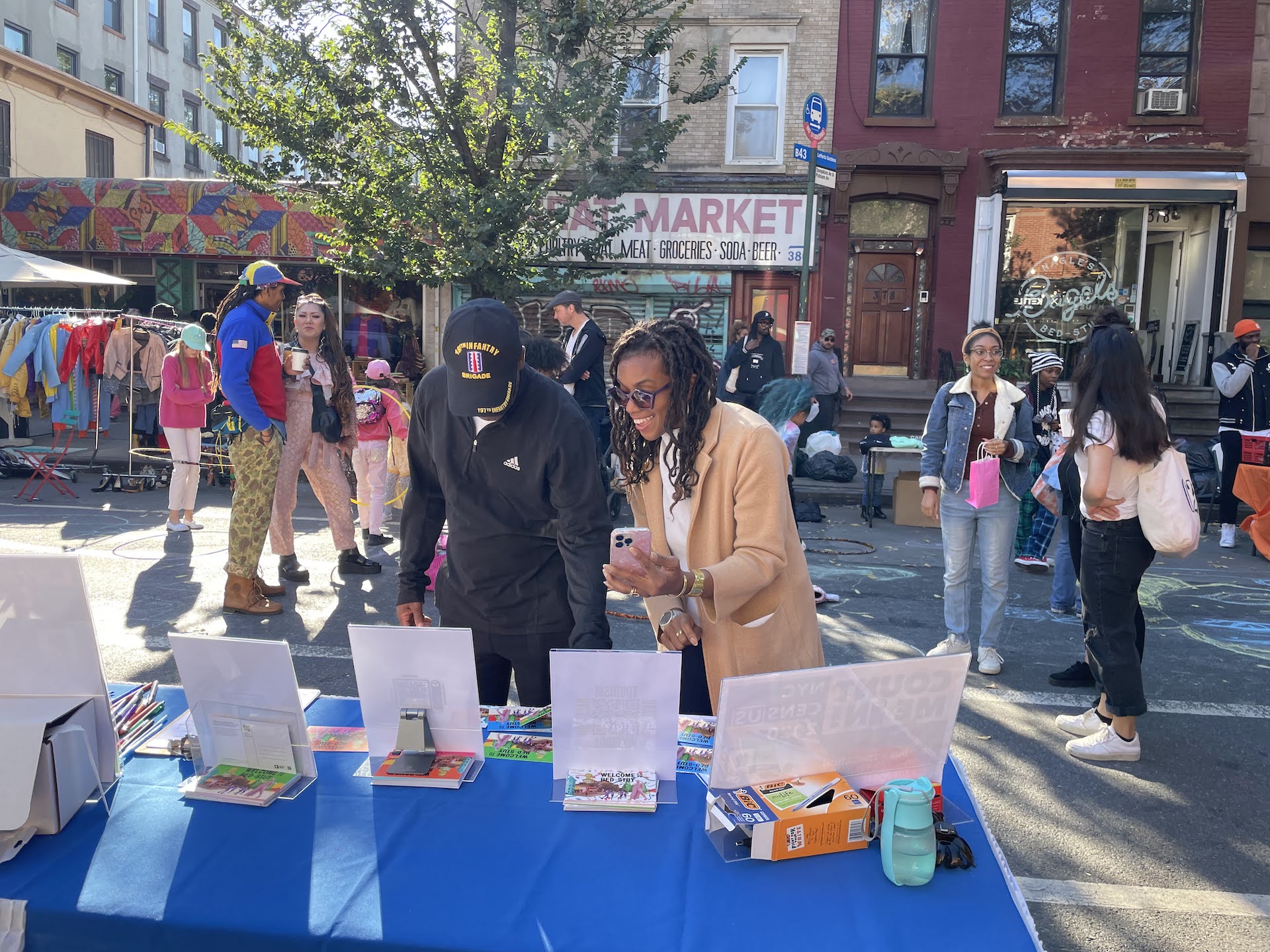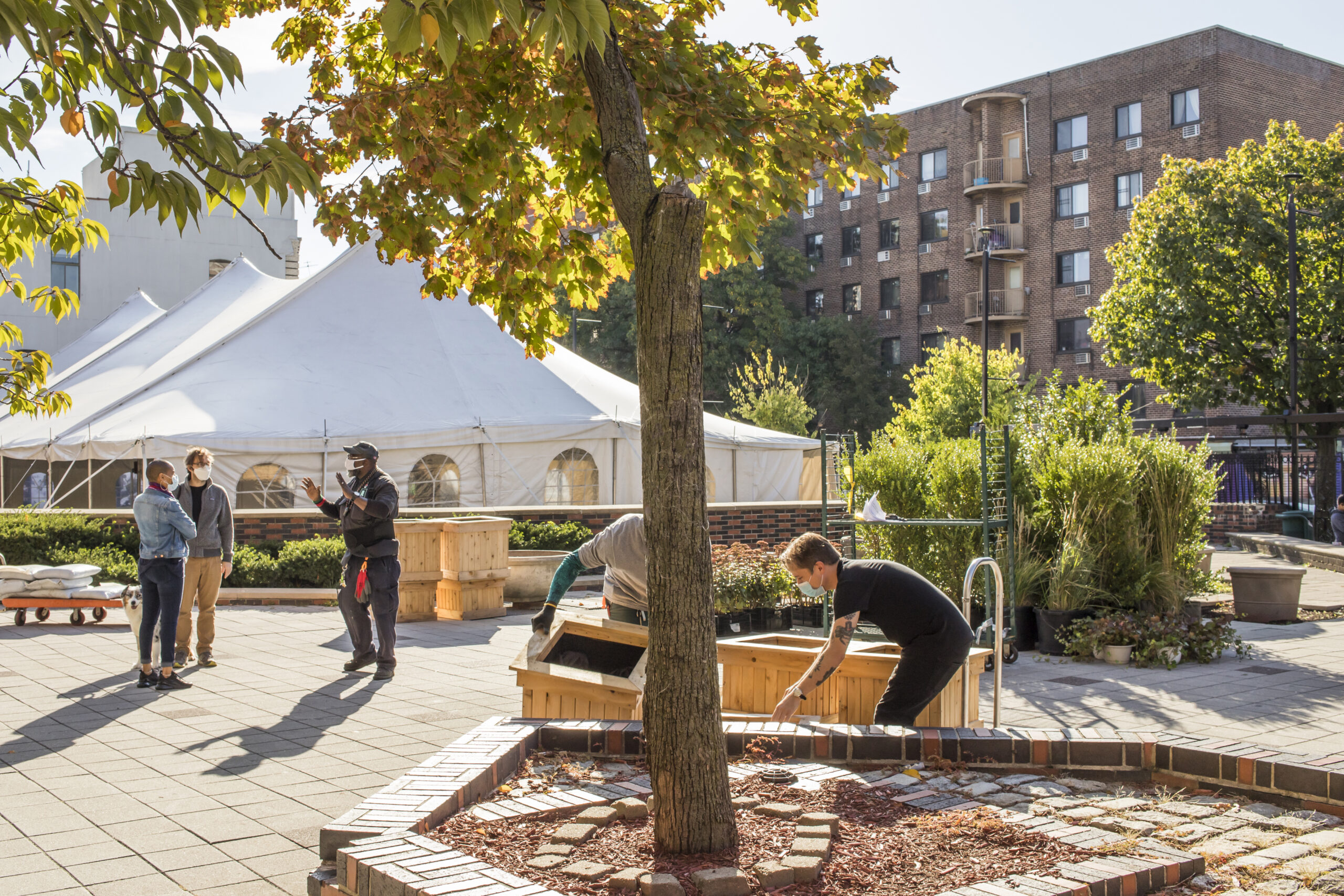 Participants
Community Partner: Bedford Stuyvesant Restoration Corporation (Restoration) & Brooklyn Business Center
Current Firms: Farzana Gandhi Design Studio, James Corner Field Operations, KPF
Past Firms: AE Superlab; JB&B
In-kind donations were provided by: The Home Depot, Blondie's Treehouse
Key Outcomes
Posters and Wayfinding: Working with Partner & Partners, the team provided signage indicating social distancing protocols and circulation recommendations with clear and consistent graphics and language for distribution throughout the Restoration buildings. Pamphlets designed by the team were printed and distributed to staff and the community.
Small Business Workshop: The team hosted a virtual small business workshop open to the community to disseminate best practices and opportunities for indoor and outdoor dining and retail, NYC Open Streets portal, and designed a "Be A Good Neighbor" program that provided guidance on how to swap sidewalk rights to take advantage of more outdoor space during the pandemic.
Backyard Tourism Initiative: This website and campaign features self-guided walking tours to connect Bed-Stuy's residents and visitors to local businesses and sites of cultural or historic significance. Tours are curated by local organizations and community members have shared spots that they recommend for the initiative's "Bed-Stuy Bests" feature.
Looking Forward… The BBC has secured additional funding outside of Neighborhoods Now to develop more tours in Bed-Stuy and carry on their promotional campaign for the neighborhood's small businesses.
2022 Report
2020 Report