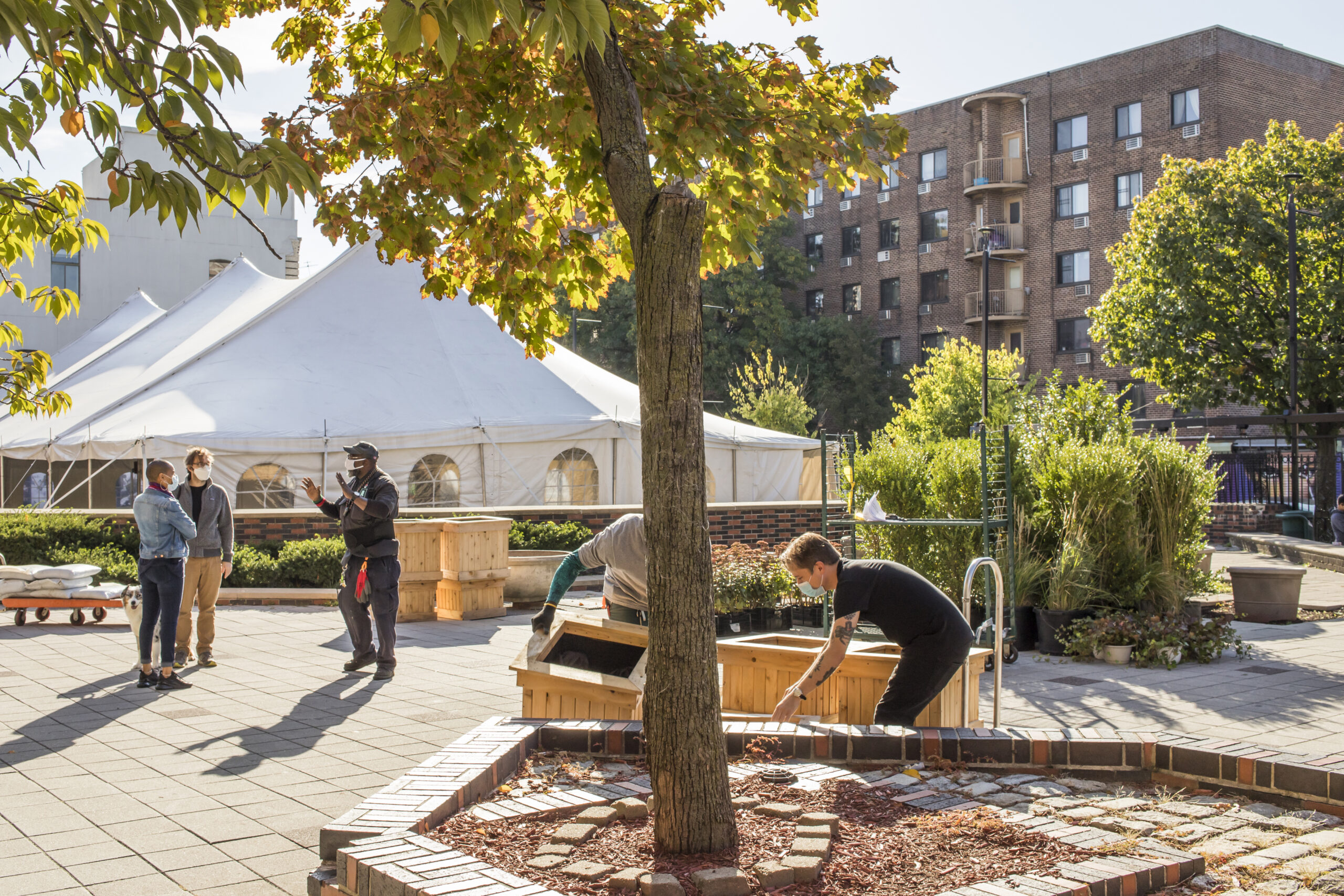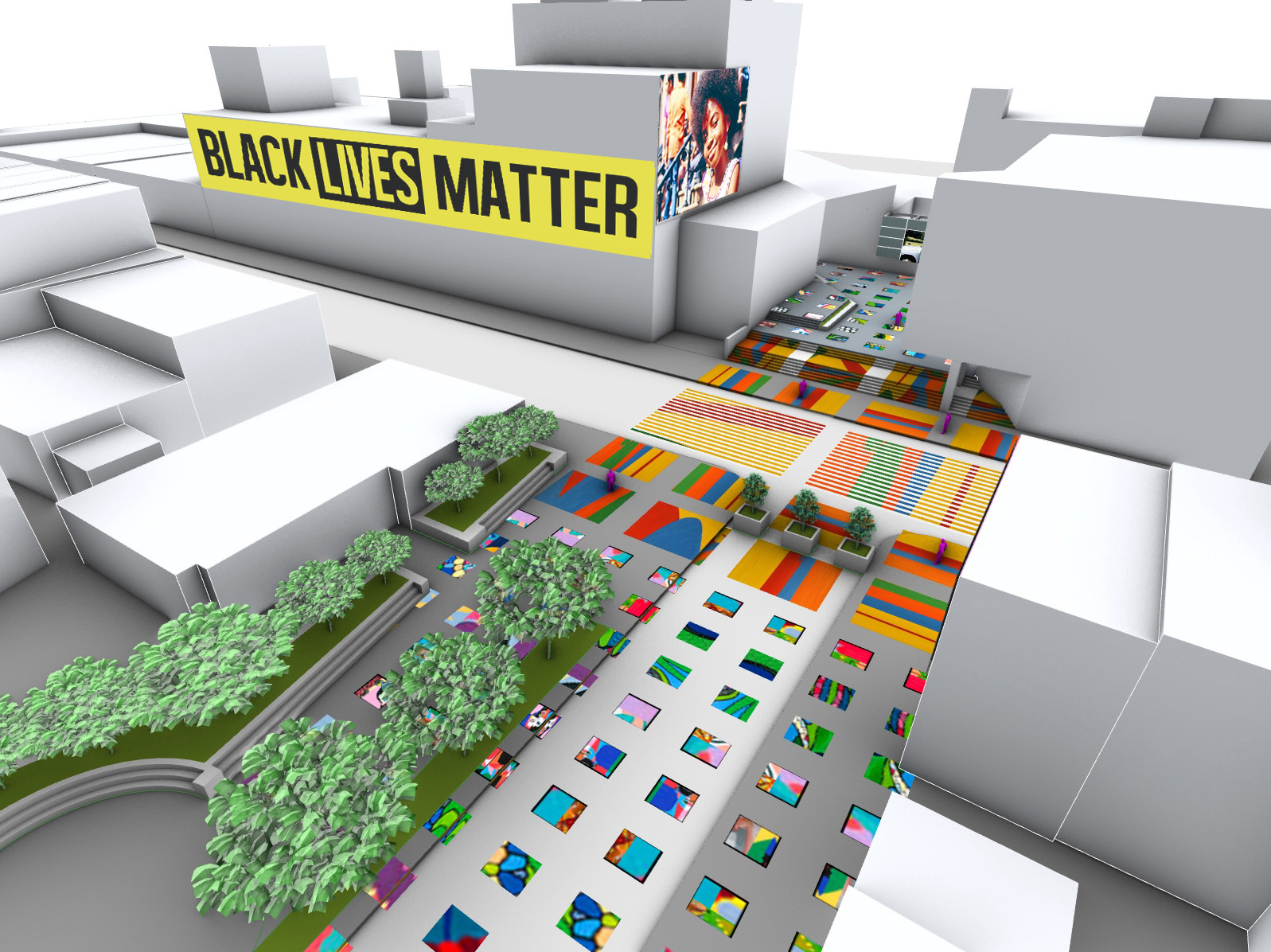 Current Project Scope
The Bedford Stuyvesant Restoration Corporation team is supporting the Brooklyn Business Center (BBC) at Restoration, which helps small businesses to start, grow, and scale. Graphic design studio ThoughtMatter has joined the Restoration team to create a campaign to spread the word about the Brooklyn Business Center's resources, which include an accounting team and accounting education for local businesses.
Farzana Gandhi Design Studio, James Corner Field Operations, and KPF are also collaborating with BBC to create a "Backyard Tourism" initiative, with the goals of increasing foot traffic to local businesses and celebrating the arts and culture of the neighborhood. Responding to needs raised in community engagement meetings held in 2021, this initiative will include a website, printed maps, and wayfinding markers that celebrate Bed-Stuy's artists, food, green streets, history, music, and stories. The team is currently reaching out to local organizations, activists, block associations, and others to curate a selection of suggested stops and routes throughout the neighborhood.
Participants
Community Partner: Bedford Stuyvesant Restoration Corporation (Restoration)
Current Firms: KPF, Farzana Gandhi Design Studio, James Corner Field Operations
Past Firms: AE Superlab; JB&B
In-kind donations were provided by: The Home Depot, Blondie's Treehouse
2020-21 Goals and Outcomes
This team worked on interior reconfigurations for Restoration and explored ways to aid broader neighborhood recovery efforts.
Posters and Wayfinding
Working with Partner & Partners, the team provided signage indicating social distancing protocols and circulation recommendations with clear and consistent graphics and language for distribution throughout the Restoration buildings. Pamphlets designed by the team were printed and distributed to staff and the community.
Small Business Workshop
The team hosted a virtual small business workshop open to the community to disseminate best practices and opportunities for indoor and outdoor dining and retail, along with NYC's Open Streets portal. They also introduced their Be A Good Neighbor program that proposes swapping sidewalk rights.
Office Safety
The team provided layout recommendations for Restoration's Tax Preparation Center to accommodate clients who required in-person services and recommendations on air purifiers and DIY ventilation strategies.
Open Space
The team sourced pro bono materials to install planters in Restoration Plaza and proposed an Adopt-a-Wall program for residents to create art for the plaza.
2020 Report