Practice Notes: On Experiential Learning
In Practice Notes, you'll hear reflections from our team as we develop programming on the future of the built environment in New York City.
In early September, we packed in nearly 100 Forum Fellows into Littlefield, a Gowanus performance space that hosts comedy shows and live acts, to talk about the transformation of the neighborhood. The Gowanus Precinct Study catalyzed discussions and hosted site tours examining the future of the Brooklyn neighborhood known for post-industrial spaces and an air of funkiness, not just from its canal. Like half-day Precinct Studies we've hosted before, in Downtown Brooklyn and East Midtown, the program took Fellows to the neighborhood to focus on recent and ongoing planning initiatives as they unfold. This time, the future of Gowanus served as a microcosm to reflect broader topics in New York City's neighborhood development process.
Fellows, board members, city agency leaders, and elected officials unpacked lessons learned from the neighborhood's 2021 rezoning and discussed pathways to ensure successful implementation. Gowanus leaders like Andrea Parker, Michelle de la Uz, and Andreas Tyre helped us dive into many complex neighborhood planning questions that affect us citywide:
How do we foreground an inclusive community engagement process that empowers every resident, including those in public housing? Can zoning tools like the "Gowanus Mix" sustain thriving arts and industrial communities? How can we use planning to desegregate neighborhoods? And what are the delicate intergovernmental intricacies for transforming a Superfund site into a healthy, accessible public realm?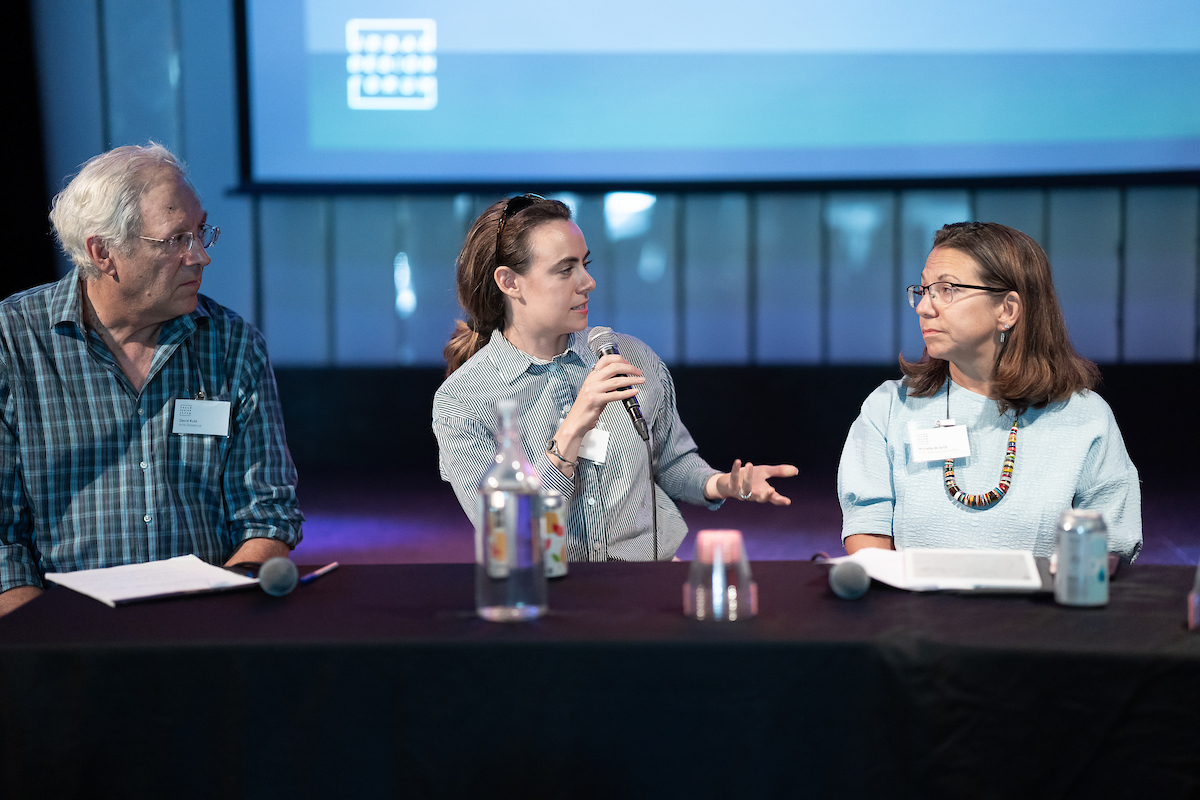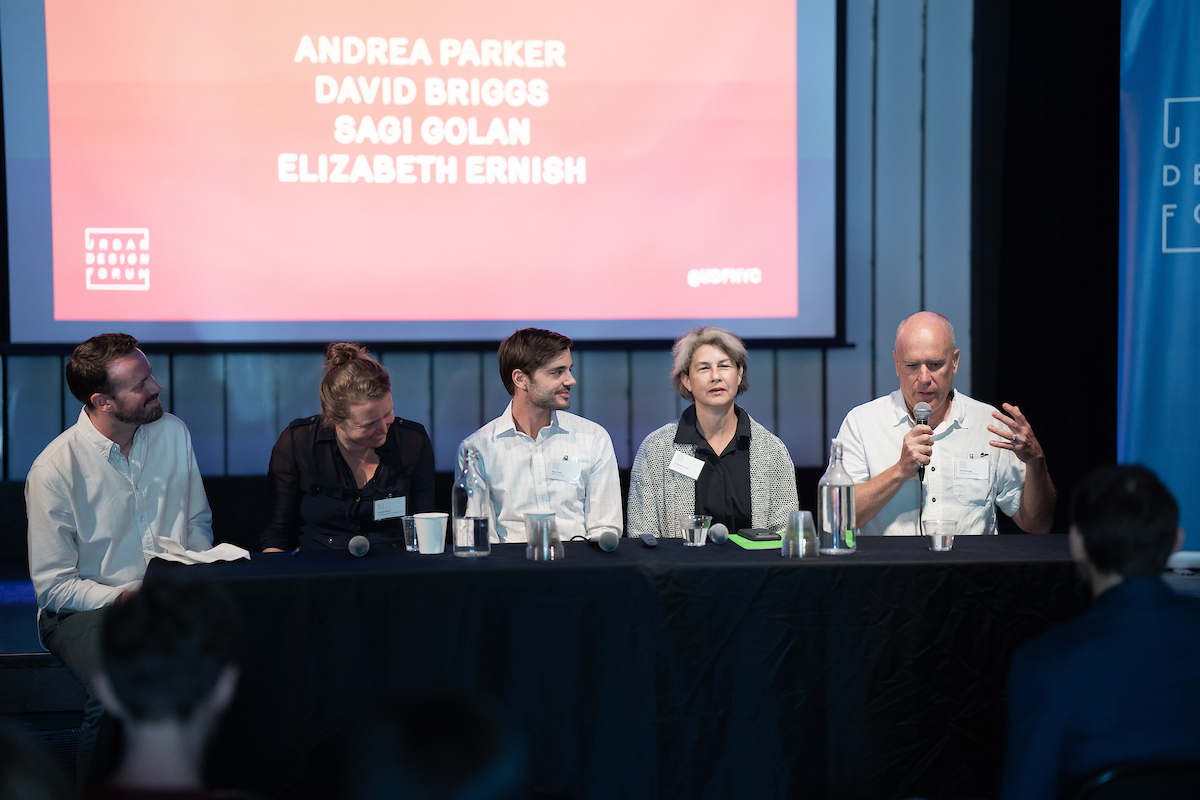 What sets this apart from traditional conferences? We infuse experiential learning into the format. We want to get Fellows out into the city, applying their learnings in a tangible, on-the-ground way. After our mid-day discussions, Fellows broke off into two groups and explored ongoing projects at various stages of development. From the Head End CSO Facility and park with Sasaki and Selldorf Architects to Gowanus Green with Marvel and Fifth Avenue Committee, each project unveiled a unique facet of Gowanus' evolution. It wasn't about discussing from a distance, but being immersed in the transformation.
Selecting a neighborhood for our neighborhood Precinct Studies isn't arbitrary. It's a careful consideration driven by existing connections within our team and membership. We seek neighborhoods that have undergone unique planning processes, offering valuable lessons. Gowanus, with its notable "mix" and rich history, situated between several other areas of Brooklyn witnessing change, was ripe for learnings relevant beyond its borders.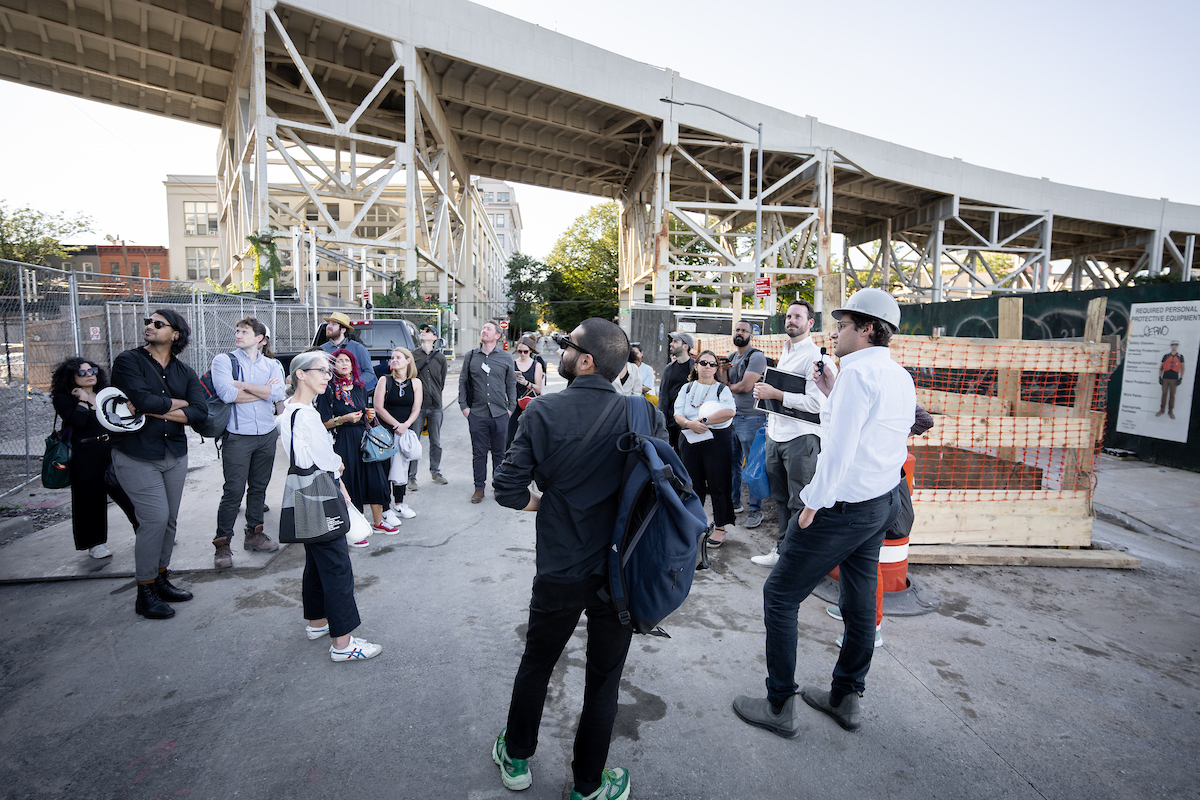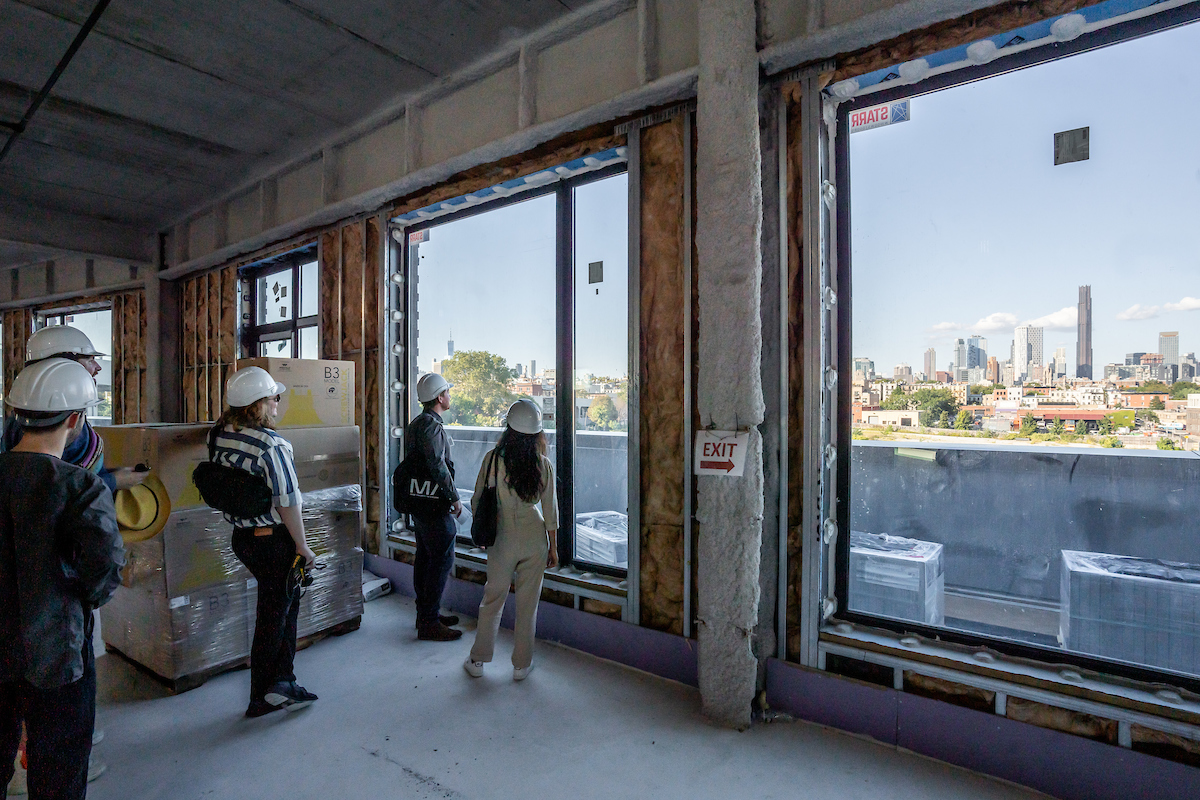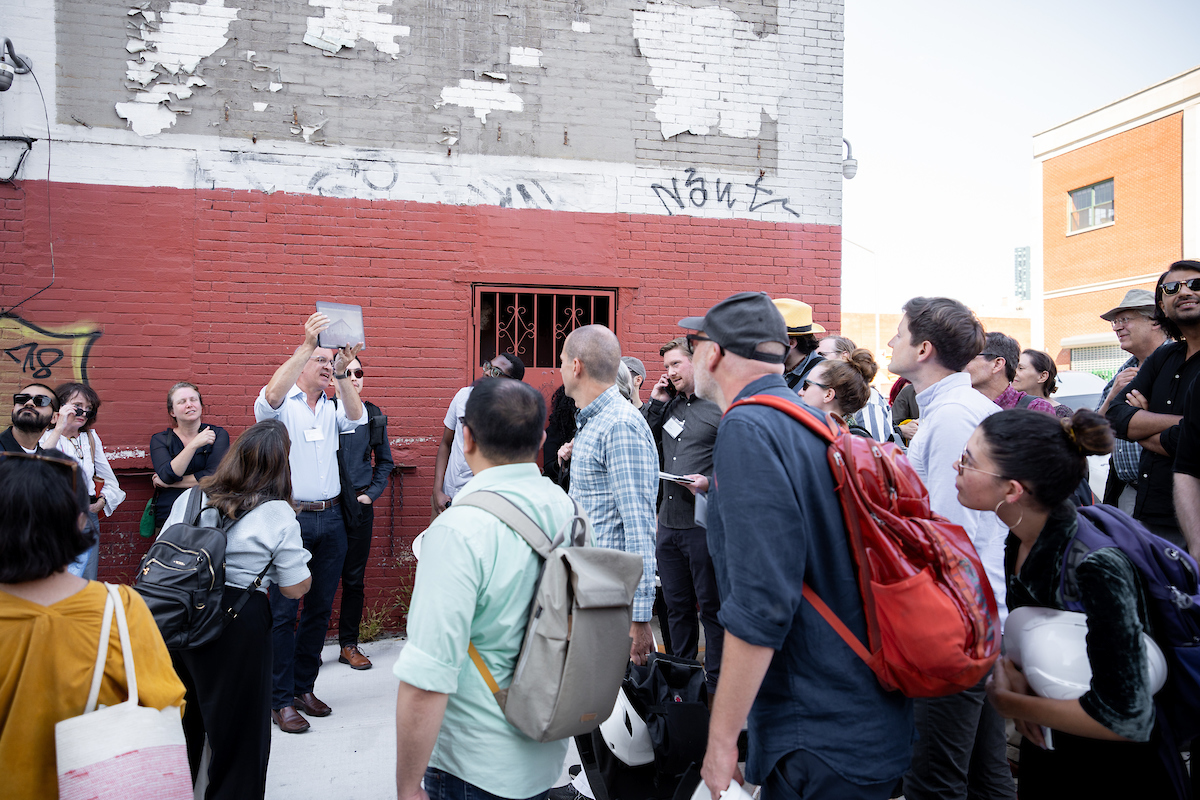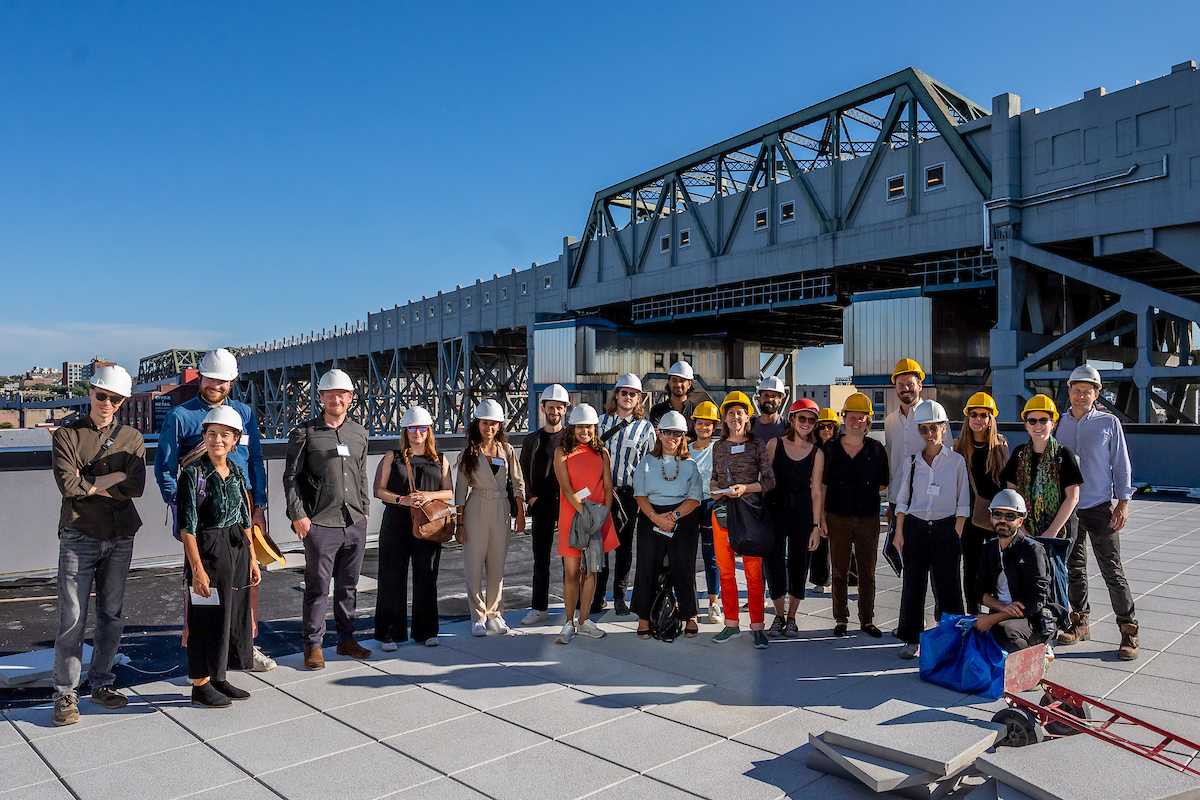 But with programming discussions on local development, it's a delicate dance between rehashing political fights and productive learning. Our members work and live in all corners of the city, so we always reframe any conversation on a project or process as a tool for collective learning rather than a critique or an acclaim. For every event, I try to create an environment where Fellows draw their conclusions on their own. To achieve that, we need to arm them with historical context, insights into policy and financing, and a hands-on experience of the final design. My hope is that the connections our Fellows forge at these events with local stakeholders can invite deeper research and retrospection, and potentially new collaborations.
Guillermo Gómez is the Director of Programs at Urban Design Forum.