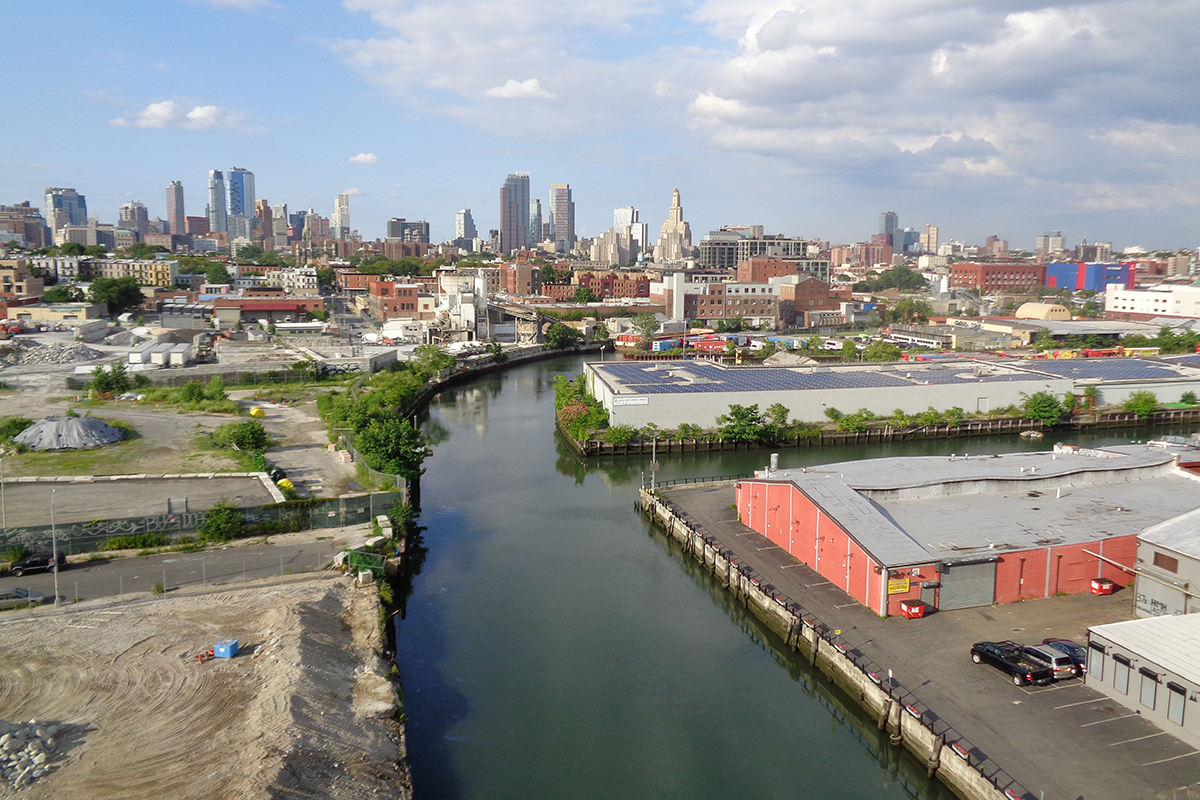 June 8th, 2023
12:00pm - 5:00pm
Details upon registration
Gowanus, Brooklyn, NY, USA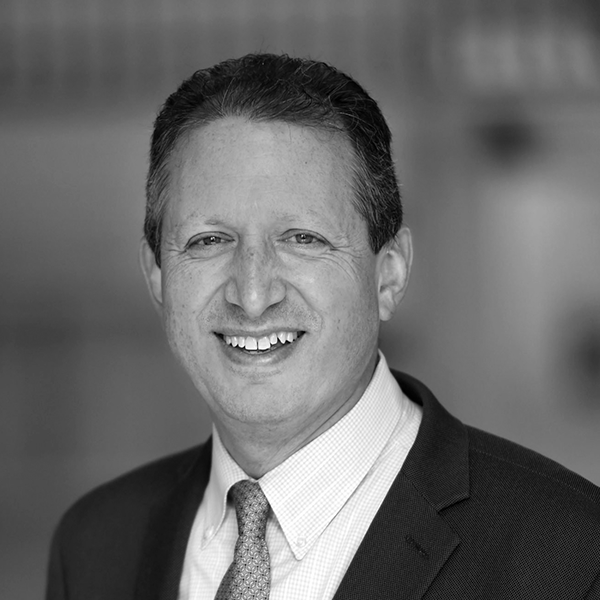 Brad Lander is the Comptroller of New York City. He was elected to serve as NYC's budget watchdog and chief accountability officer on November 2nd, 2021. As Comptroller, Brad is focused on ensuring an inclusive economic recovery, tackling the city's gender and racial disparities, and confronting long term challenges including the risks to city infrastructure posed by climate change. Brad's background in community organizing and urban planning informs his work to make government work better for all New Yorkers. First elected to public office to represent Brooklyn's District 39 in the the City Council in 2009, Brad co-founded the Council's Progressive Caucus and has a strong track record of partnering with community advocates to win transformative change for a more just and equitable city.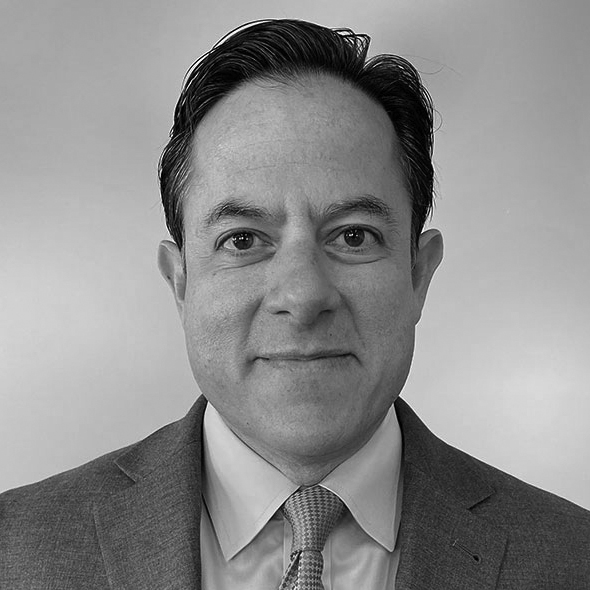 Dan Garodnick is the Director of the New York City Department of City Planning and Chair of the City Planning Commission. Appointed by Mayor Eric L. Adams, he began serving in the roles in February 2022. Dan served in the New York City Council for 12 years, representing the East Side of Manhattan, and was known as one of New York's most independent voices and effective legislators. Dan chaired the City Council's Planning and Economic Development Committees and served as a member of the Land Use Committee.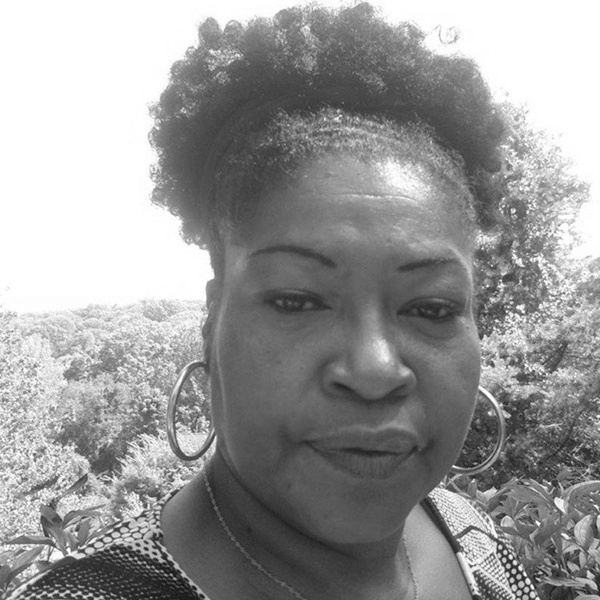 Karen Dawn Blondel is a trusted and respected local community leader and longtime resident of public housing in Red Hook, Brooklyn. She is Founder and Executive Director of Public Housing Civic Association, and is a Loeb Fellow as of 2022. She has been widely recognized and honored at the community, city and state level for her grassroots community organizing efforts and unwavering commitment to social justice issues. These have included housing equity, climate change, Hurricane Sandy recovery, environmental health, and COVID-19 preparedness, all of which directly affect local community residents and NYCHA residents, in particular.

Ben Margolis is Principal at James Lima Planning + Development. He draws upon three decades of service helping mission-driven, public, and private organizations to increase impact, innovate programming, and address systemic community needs. He is a leader in the areas of equitable development, public-private partnership, mission-driven program delivery, and public sector governance. Ben served as Executive Director at Southwest Brooklyn Industrial Development Corporation (SBIDC), managing all aspects of a dynamic, nonprofit organization working at the intersection of small business and workforce development. He is currently lead facilitator for the Gowanus Oversight Task Force.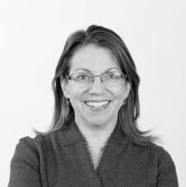 Michelle de la Uz is the Executive Director of Fifth Avenue Committee, Inc. (FAC) and has over 25 years of experience in public and community service. Michelle oversees the organization's mission and comprehensive programs serving more than 5,500 low- and moderate-income people; a budget of nearly $10 million and several non-housing affiliate corporations with annual budgets of nearly $8 million, real estate assets over $180 million, and a housing development pipeline of over 1,700 units, representing more than $800 million in total development costs. Under her leadership, FAC became a NeighborWorks America member.
Jesse Solomon is Executive Director of Southwest Brooklyn Industrial Development Corporation (SBIDC), an organization that works at the intersection of economic development, workforce development, direct service, and advocacy in three of the most dynamic neighborhoods in New York City. Founded in 1978, it is a business membership organization that advocates for, and provides technical assistance to, small businesses in the waterfront neighborhoods of Sunset Park, Red Hook and Gowanus.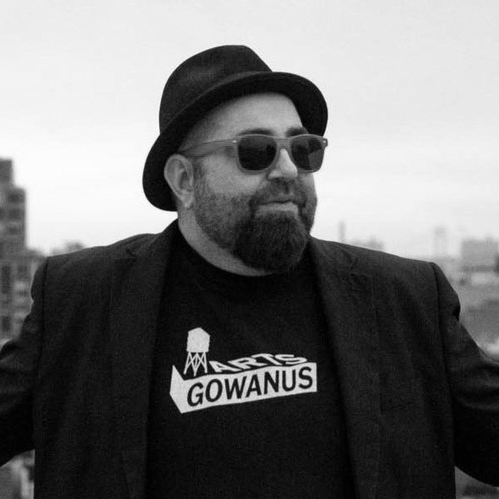 Johnny Thornton is the Executive Director of Arts Gowanus, and an artist that lives and works in Brooklyn, NY. Born in Connecticut, he spent his childhood in Johannesburg, South Africa, before moving to Tucson, Arizona, where he studied Fine Arts at the University of Arizona. He received his Masters of Fine Arts from Parsons the New School for Design in New York City. Thornton has had work exhibited throughout the United States and is part of several collections. Currently, Thornton works out of his art studio in Gowanus and is owner of Established Gallery in Brooklyn. In 2019, Thornton became the Program Director of Arts Gowanus before taking on the role of Executive Director in 2020.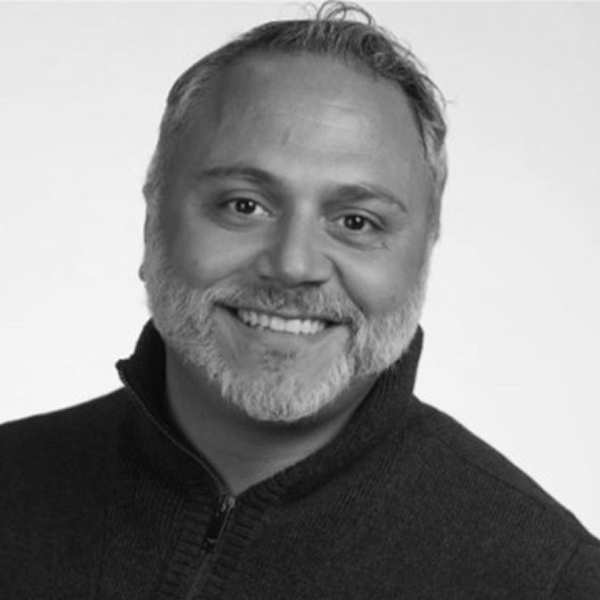 Nick Molinari is Chief of Planning and Neighborhood Development for the NYC Department of Parks and Recreation. The Planning Division serves as NYC Parks' planning, real estate, environmental review and development office. The division facilitates the creation of plans for new and existing parks and is responsible for communicating agency goals and policies and advancing plans for a vibrant, equitable, and sustainable park system that meets the recreational, social and environmental needs. Nick has been with NYC Parks' Planning Division since 2005 and has managed complex projects such the Greenpoint Williamsburg Waterfront Redevelopment, master planning for the Freshkills Park landfill to park project, and more recently has been working on the Community Parks Initiative and other efforts to address parkland equity and distribution.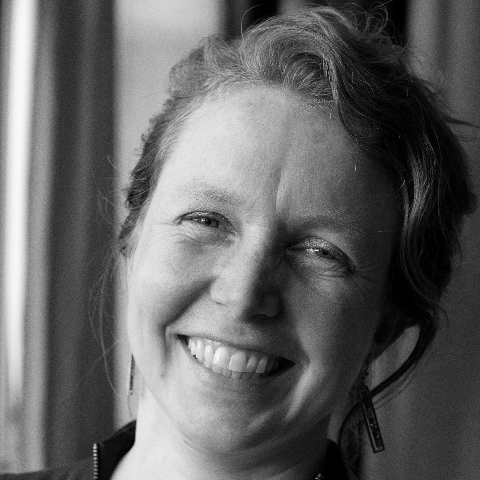 Andrea Parker is the Executive Director of Gowanus Canal Conservancy. She works to empower a community of environmental stewards and advocates in the rapidly changing Gowanus Watershed. As an instructor at City College of New York, she engages landscape architecture students with the complex ecological, economic and cultural forces at play in New York's dynamic urban ecology. Her previous work as a landscape designer and gardener provides a pragmatic understanding of how landscapes are designed, built and maintained.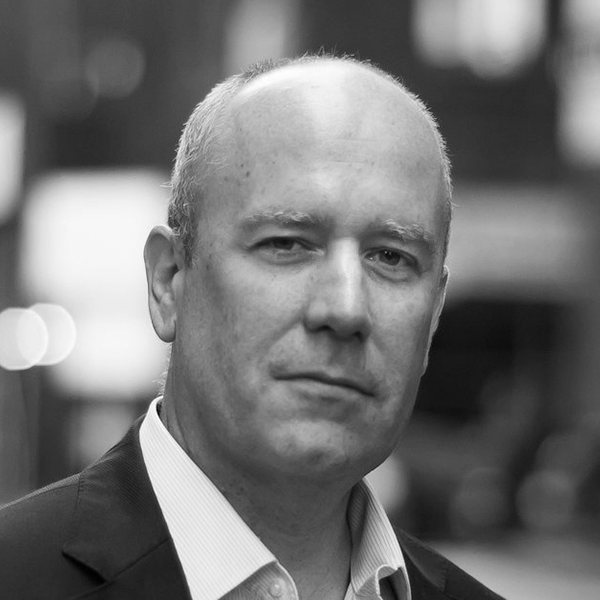 Dave Briggs, AIA LEED AP CPHD, is principal and founding partner of Loci Architecture. He has completed hundreds of projects including master plans, feasibility studies, new construction, exterior restorations, building renovations, and interiors in the academic, cultural, residential, and commercial sectors. His love of New York City's unique urban ecology led him to co-found Gowanus by Design, a non-profit community organization that is exploring the long-term urban planning challenges around the Gowanus Canal in Brooklyn. He co-chairs the Land Use Committee of Brooklyn Community Board 6 and is a member of the Executive Committee.
Sagi Golan is the Deputy Director of Urban Design at the New York City Department of City Planning (NYCDCP) where he ensures a high level of design excellence in projects across New York City. Sagi works on large scale housing projects, neighborhood planning initiatives, waterfront open spaces, redesigning streets, public spaces, and mixed-use developments. His work strives to achieve the best design outcome through collaboration with developers, designers, various agencies, local and city-wide organizations and other stakeholders to make New York a more sustainable, resilient, livable, and equitable city.
Susannah C. Drake is a principal at Sasaki. Prior to merging her practice with the firm, she founded DLANDstudio Architecture + Landscape Architecture pllc. Her work has received city, state, and national AIA and ASLA awards. Susannah was awarded the AIA Young Architects Award, Fellowship in the AIA, Fellowship in the ASLA, and was recognized as an Architectural League Emerging Voice. Susannah specializes in complex interdisciplinary projects that require a synthesized, analytical, and research-based approach. Her large-scale planning work engages diverse systems to create ecologically and socially progressive projects that are rigorously researched, strategically planned, and beautifully designed.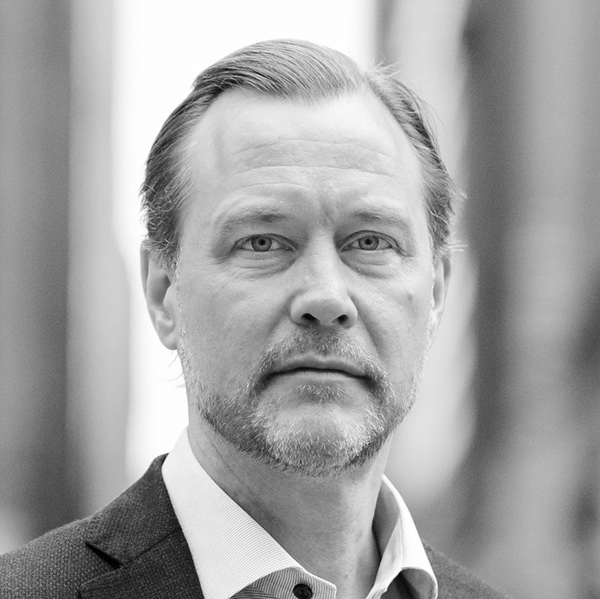 James D. Seger is Partner at PBDW. He has been practicing architecture for over twenty-five years. His expertise covers a wide range of projects, from large-scale office towers to modest institutional buildings. Since he joined the PBDW in 1998 Mr. Seger has been in charge of a number of notable projects, including the adaptive reuse of a Landmark townhouse as a lower school building for the Spence School, a new 11-story residential building on 110th Street and Broadway, and feasibility and planning studies for the National Academy of Design, Central Synagogue, and Equinox. Mr. Seger is currently responsible for two projects for athletics facilities at Riverdale Country School, as well as the restoration and renovation of the Park Avenue Armory, a city and national landmark.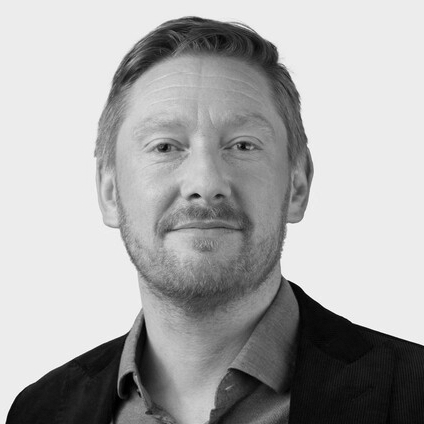 Paul Healy is an Architect & Urban Designer with over 17 years of international professional experience working in New York, London and Dublin on a broad range of public and private projects. Paul joined Marvel Architects in 2014 with a background in urban design, residential, cultural and high-rise design and has since led the design and construction of numerous projects including 29 Jay Street, 1 Java, House 94, and 45 Davis Street. Paul recently led the successful rezoning of Gowanus Green under the Gowanus Neighborhood Plan.
Lee Altman, AIA, LEED AP, is Director of Design Management at SCAPE. She draws on her experience in city government as well as her past work with architects, artists, scientists and public health professionals to form a multifaceted perspective in managing landscape, urban design and infrastructure projects. Within SCAPE, she works to develop firmwide project management systems and processes and facilitates peer learning across project teams.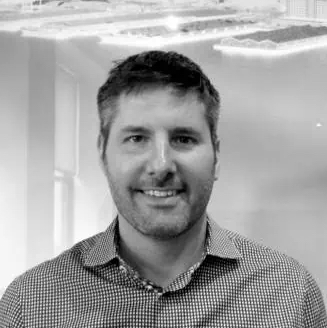 Kevin Keating is a Partner at Selldorf Architects. He first joined the firm in 2011. He currently serves as Chief Operating Officer, managing the firm's contracts, hiring and other strategic business operations. Mr. Keating has 17 years of professional experience on project types ranging from condominium buildings and private residences to major infrastructure and public works projects. While at Selldorf he served as Project Manager for the design and construction 42 Crosby Street, a condominium building in SoHo, the construction of the Sunset Park Material Recovery Facility and led the design of a new $500 million CSO facility in Gowanus, Brooklyn. Prior to joining the firm, he worked with SOM.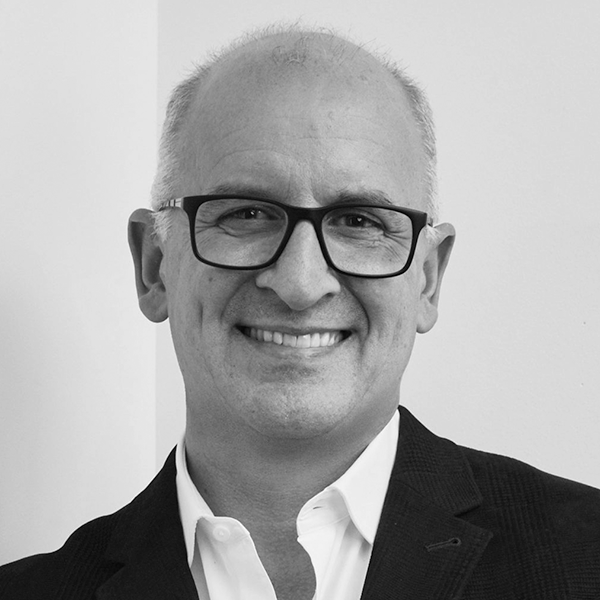 Chris Fogarty, AIA is a co-founding Principal of Fogarty Finger Architecture. He oversees the concept and design development of all architecture projects in the office. After studying architecture at University College's Bartlett in London, he received his Masters in Architecture from University of Edinburgh. Chris' current and recently completed projects include The Dime in Williamsburg, Brooklyn: a 23-story, 345,000 SF tower merging commercial, retail and multifamily residential units adjoining the existing Dime Bank; 141 Willoughby in Downtown Brooklyn: a 24-story, 349,000 SF commercial building; a new 50-story mixed-use tower at Court Square in Long Island City, Queens; and Astoria West in Astoria, Queens: a three-building complex encompassing 508,000 SF.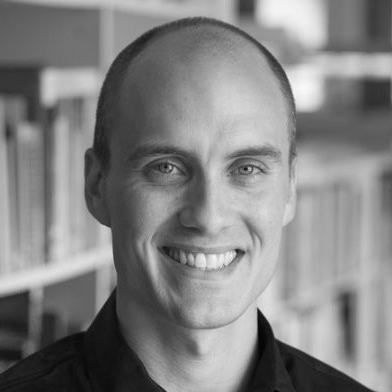 Jim Bushong is Principal and Design Director at FXCollaborative. He has over ten years of professional experience on significant projects throughout the world that encompass a wide range of typologies. He prides himself on a rigorous design approach and maintaining excellent communication with clients and project teams. From initial concept design through construction, Jim investigates the complex relationships between structural and material connections, taking great pride in the execution of beautiful details.

Ben Abelman is a Senior Associate and Director of Zoning & Predevelopment at FXCollaborative.
Frank Dubinsky is the Chief Operating Officer at Monadnock, and is closing in on two decades of work developing and financing affordable housing. Frank leads the development team and oversees the company's developments in preconstruction and construction. Over the years, Frank has developed many of Monadnock's complex mixed-income and mixed-use projects across the city, ranging from low-income rentals in Harlem and affordable coops in Midtown Manhattan to high-rise buildings on the Long Island City waterfront.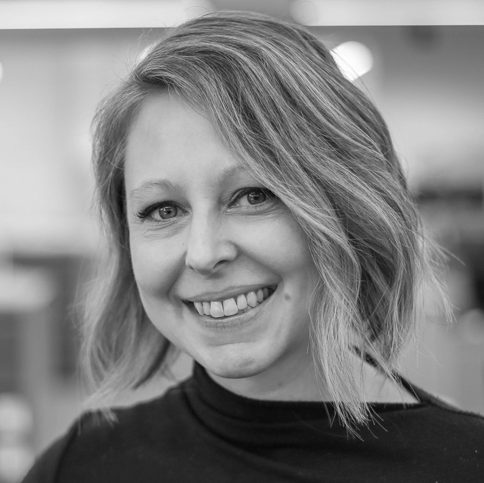 Jen Switala is a Senior Associate at Dattner Architects, guided on the belief that architecture evokes different responses in each individual, and that this results in a meaningful complexity to the urban realm. With a diverse background of project experience, Jen has designed affordable and supportive housing, commercial buildings, and comprehensive master plans. She leads Dattner Architects' R&D Co:Lab, which is focused on examining vital issues confronting the built environment.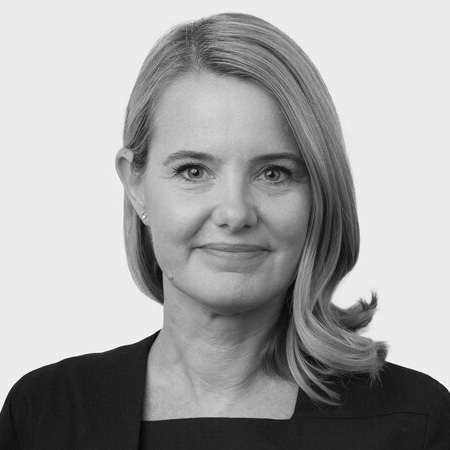 Lissa So is a founding Partner of Marvel. With over 25 years of experience, she is driven to build innovative architecture that effortlessly accommodates the user and creates uniquely beautiful spaces. Lissa honed her expertise in theatre design renovating St. Ann's Warehouse, a project that brought multiple awards and prestige to the Marvel office and has led to additional theatrical and cultural work. She completed the Lyric Theatre, the new home of Harry Potter and the Cursed Child and lead the design team for Theater Squared, a new regional theatre in the burgeoning cultural hub of Fayetteville, AR. In addition, Lissa spearheaded 1 Clinton, a 36-story residential tower that houses the new Brooklyn Public Library, and the new Northeast Bronx YMCA. This work in the Bronx has led to a collaboration with Phipps Neighborhoods to provide afterschool programs to underserved communities in efforts to promote women and minorities in architecture.
Join us for a half-day forum to explore recent progress and lessons learned from the Gowanus rezoning.
The Gowanus Neighborhood Plan set out a vision for a thriving and healthier neighborhood. To carry out the rezoning's Points of Agreement, an Oversight Task Force formed to hold the City and developers accountable.
With new investments into NYCHA, the canal's cleanup, and affordable housing underway, we will revisit the role of community planning during the rezoning process, the new mix of uses that will reshape the neighborhood, and the expansion of public waterfront spaces.
What lessons can we learn from the Gowanus Neighborhood Plan to inspire future planning initiatives?
Program Schedule ↓
Registration, Welcome and Light Lunch, 12:00 – 12:45pm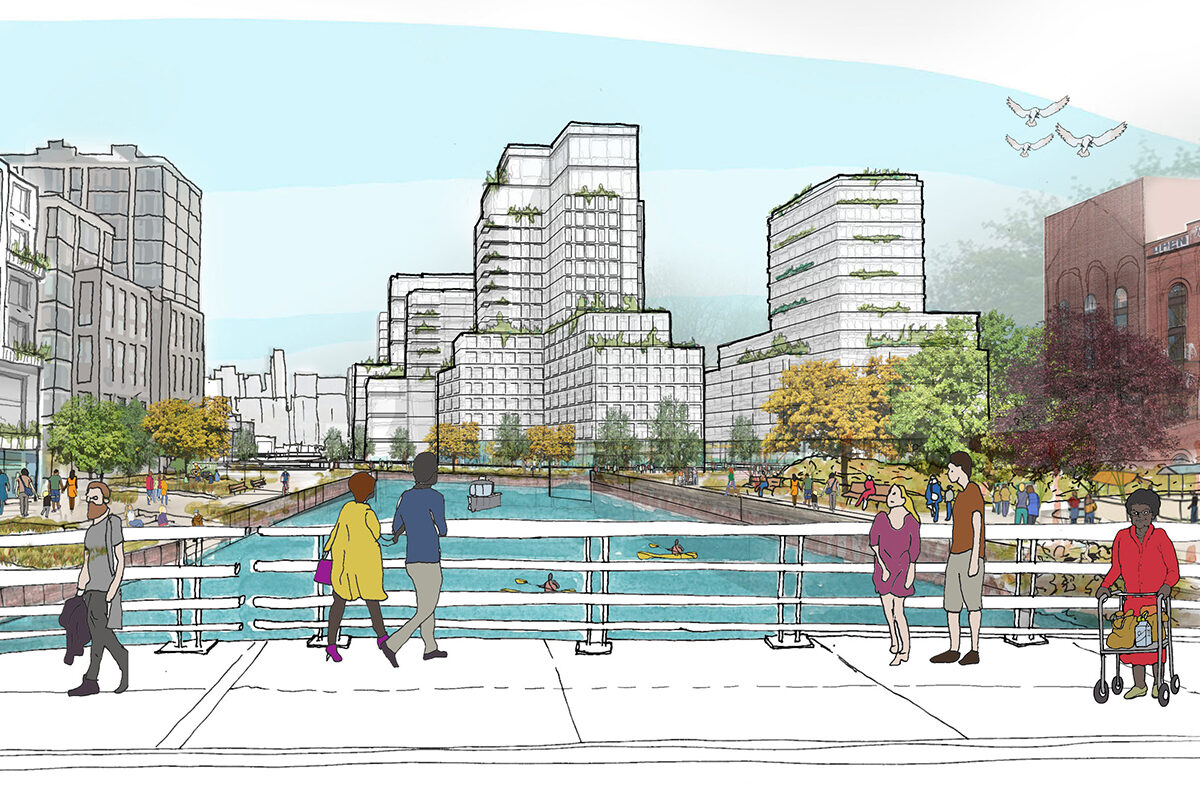 Overview of the Gowanus Neighborhood Plan
How is the plan being implemented and how will it guide strategies for new growth citywide?
with Dan Garodnick
Conversations, 12:45 – 3:00pm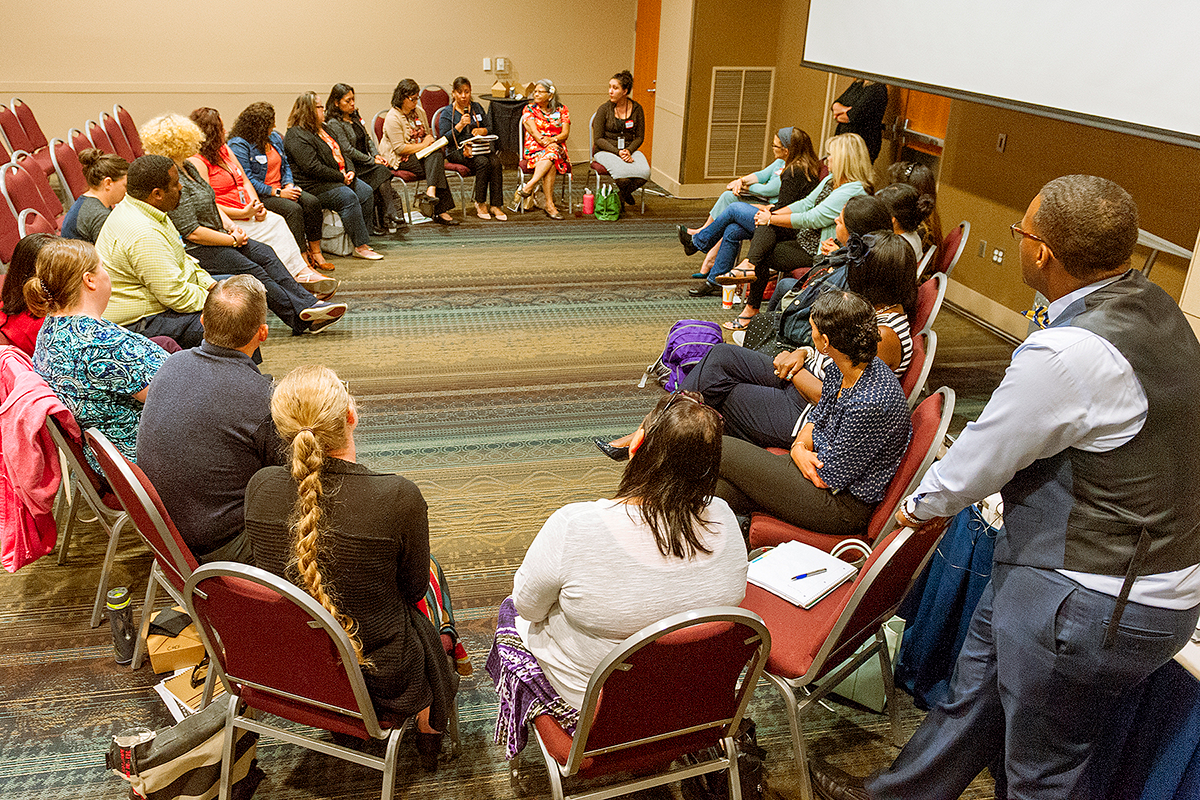 Building a Community Vision
What lessons can the Gowanus community visioning process offer to future neighborhood redevelopment?
with Karen Blondel, Brad Lander and Ben Margolis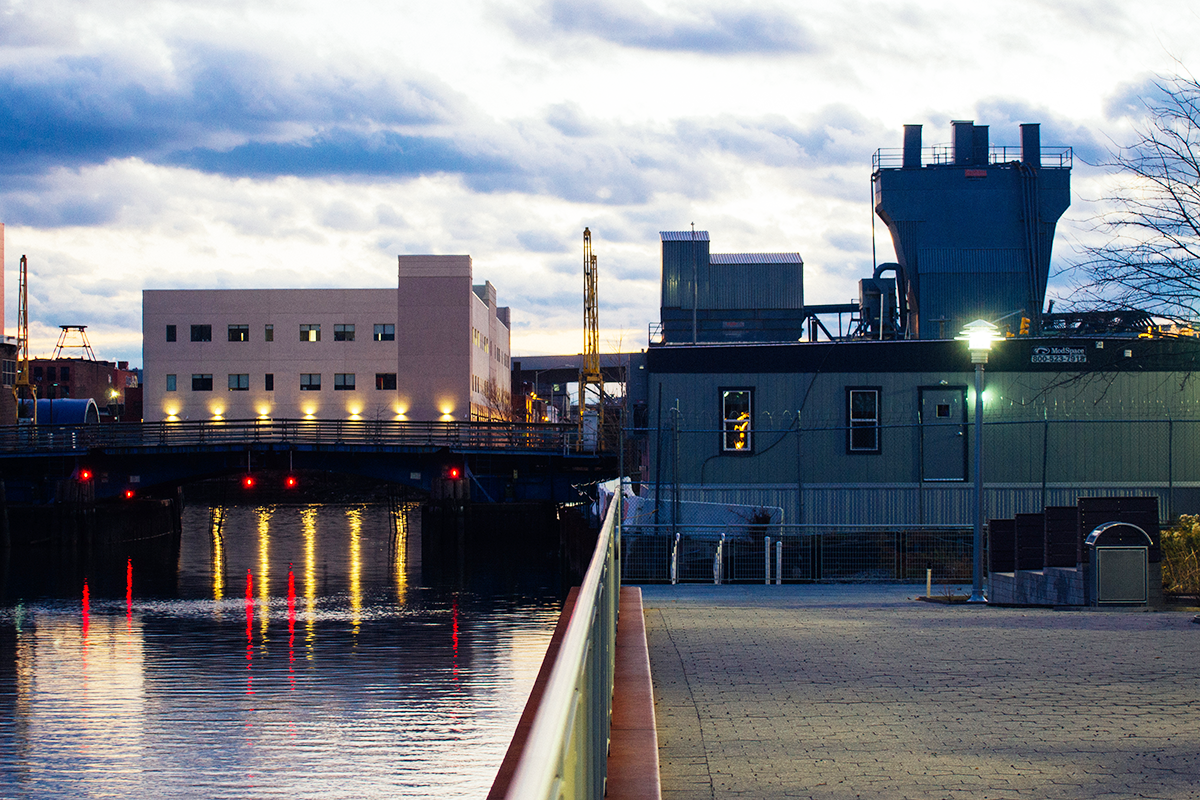 A Mixed Use Neighborhood
How did the Gowanus Neighborhood Plan balance the needs for affordable housing, manufacturing jobs and cultural spaces?
with Michelle de la Uz, Jesse Solomon and Johnny Thornton
Shaping a Healthier Public Realm
What are the design challenges for balancing public waterfront access and the Gowanus Canal's infrastructure?
with David Briggs, Sagi Golan, Nick Molinari and Andrea Parker
Neighborhood Tours, 3:00 – 5:00pm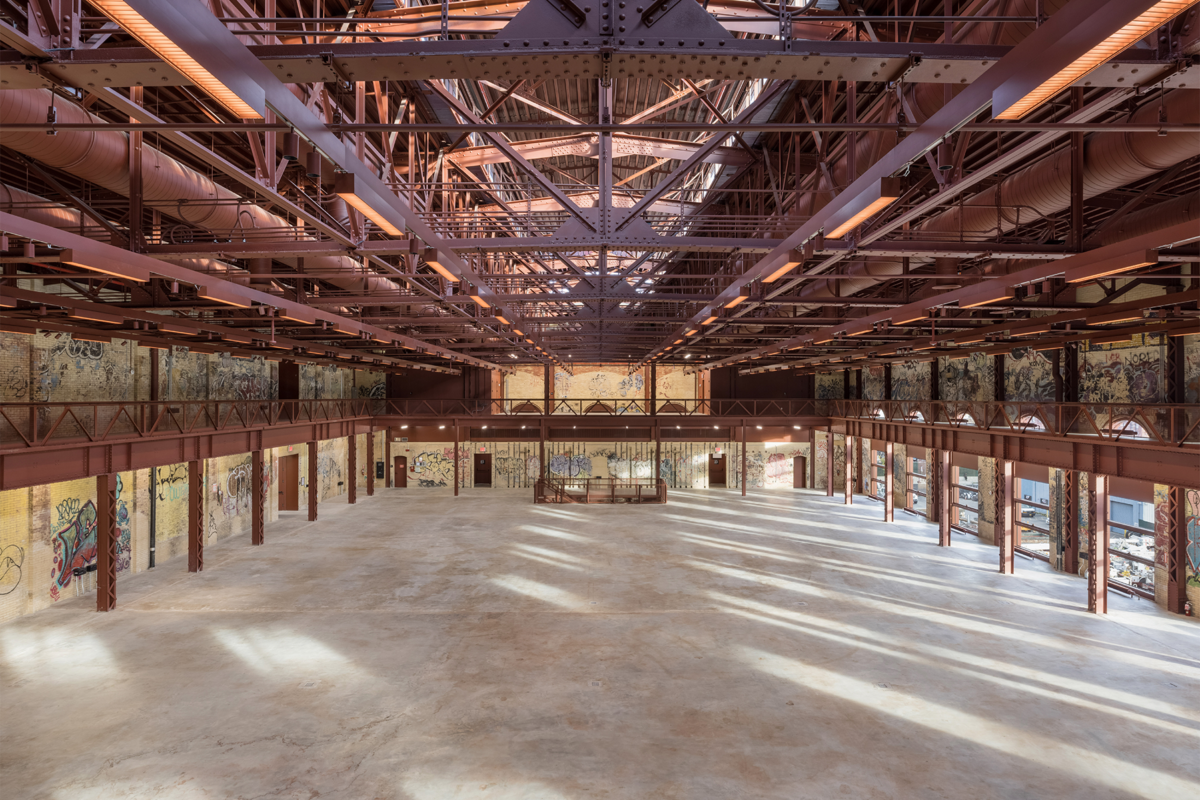 New Development in Gowanus
Visit new projects and what's to come including Powerhouse Arts, Gowanus Green, CSO Facility, and more. Guests will be asked to select tour options prior to the event.
with Ben Abelman, Lee Altman, Jim Bushong, Susannah Drake, Frank Dubinsky, Chris Fogarty, Paul Healy, Kevin Keating, Jim Seger, Lissa So and Jen Switala
Guest & Safety Policies ↓
The Urban Design Forum promotes conversation between invited civic leaders, designers, developers and advocates. Given the venue's limited capacity, we are prioritizing Forum Fellows and one guest. If you're a neighborhood leader or working on a project in Gowanus and would like to be involved, please reach out to Guillermo Gomez (guillermo@urbandesignforum.org). Urban Design Forum is committed to providing access to our public programs, so please reach out to our team if you need any specific accommodations.
About Public Works ↓
Public Works is a new discussion series to drive civic dialogue around new and forthcoming built environment projects in New York City. Throughout the year, we invite government officials and private sector leaders to present design and development initiatives that shape the public good. Our goal is to create an open and collegial venue for deeper conversation between the public sector and our network of civic leaders building, caring for, and maintaining our city.
Support Our Work ↓
This program is made possible through the support of our Board of Directors, Director's Circle, and our Campaign for Courageous Leadership, a fundraising initiative to nurture a new generation of diverse, creative and informed leaders. Join us in supporting the Forum to become New York City's leading center on the built environment.
Continuing Education ↓
Urban Design Forum is now an AIA CES provider. If there are other continuing education credits you are interested in receiving, please contact Miranda Bellizia, Director of Member Engagement, miranda@urbandesignforum.org. This event has been approved for 5 AIA CES LUs.
Image credits:

1. Tdorante10, CC BY-SA 4.0, via Wikimedia Commons
2. New York City Department of City Planning
3. Oregon Department of Transportation
4. Danny Navarro, CC BY-SA 2.0
5. Hal Dick
6. Albert Vecerka/Esto, courtesy of PBDW