January 24th, 2020
12:30pm - 5:30pm
Kohn Pedersen Fox
11 W 42nd St, New York, NY 10036, USA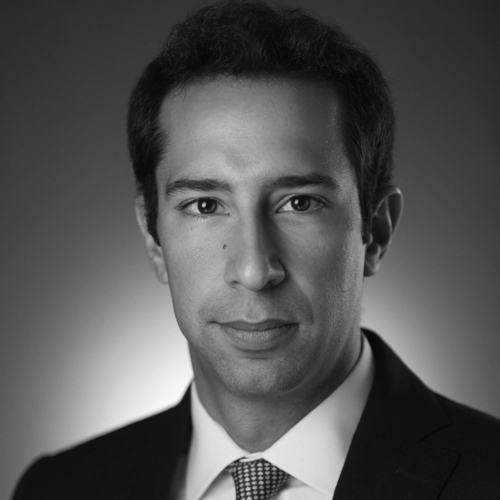 Jake is a Senior Vice President at TF Cornerstone, a New York City-based real estate development firm. Previously, Jake was an associate at Sullivan & Cromwell LLP. He received his B.A. from Brown University in 2006 and a joint M.A.-J.D. from Johns Hopkins University School for Advanced International Study and NYU School of Law in 2012.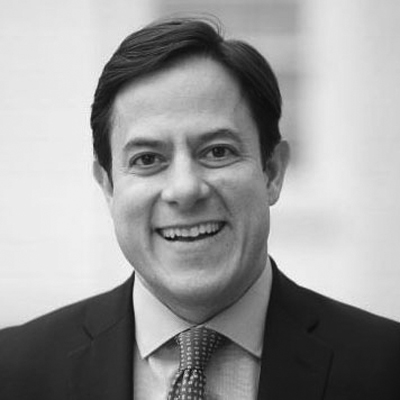 Dan is president and CEO of Riverside Park Conservancy. From 2006 through 2017, he served as member of the New York City Council, including Chair of its Committee on Economic Development. Prior to entering public office, Garodnick practiced as a litigator at the New York law firm of Paul, Weiss, Rifkind, Wharton & Garrison LLP.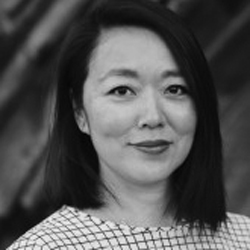 Since 2008, Edith has led the office responsible for planning, zoning, urban design, public spaces and land use related activities across the New York Borough of Manhattan. She is a key advisor to the NYC Planning Commissioner and provides guidance to the Deputy Mayor for housing and economic development. Edith specializes in incentivizing the private sector to deliver public amenities such as public space and transit improvements.
With over 25 years of experience as an architect and urban planner, Margaret is a Principal at Arup with the Integrated Planning team in New York. Working across the many disciplines of engineering and design, Ms. Newman is designing public realm projects that are not only strategic and economical, but also projects that prioritize people to better integrate planning and transportation into the fabric and context of cities. Under Mayor Bloomberg and Commissioner Sadik-Khan, Ms. Newman served as Chief of Staff at the New York City Department of Transportation where she directed major agency projects including the capital construction plan for Times Square.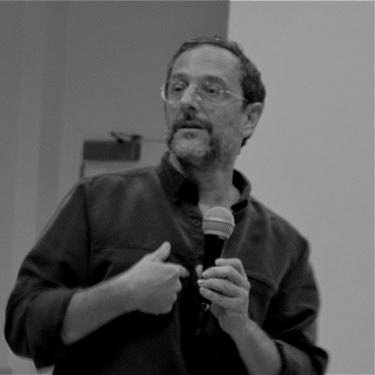 John is a professor in the Graduate Center for Planning and Development at Pratt Institute, Brooklyn, New York, following a stint as chairperson of the department. He and his consulting work have won 20 awards, including the national American Planning Association's first Presidential Award in connection with the Comprehensive Community Revitalization Program (CCRP) model for empowerment planning. Most recently, John served as the mediator and facilitator for the SPURA and East Midtown Zoning plans in Manhattan.
Robert Paley is the Director of Transit-Oriented Development with the New York Metropolitan Transportation Authority. Robert Paley previously served as Senior Development Officer for AvalonBay Communities, Inc. He has collaborated on such projects as the Atlantic Terminal Mall in Brooklyn and 15 Penn Plaza. Mr. Paley is an Adjunct Assistant Professor of Real Estate Development at the Columbia University Graduate School of Architecture, Planning, and Preservation.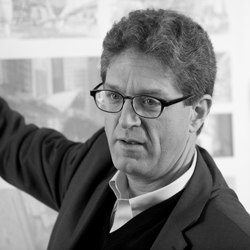 Jamie is President and Design Principal of international architecture firm Kohn Pedersen Fox Associates, where he leads a staff of 570 people in 6 offices around the world. A major focus of Jamie's work has been to heighten the role that large buildings play in making urban space with projects like Shanghai's Jing An Kerry Centre, Seoul's Lotte World Tower, and New York's One Vanderbilt. During his tenure as president, KPF has completed large-scale projects such as South Korea's New Songdo City, and is currently at work on New York's Hudson Yards. His current projects also include master plans for Earl's Court in London and Victoria Dockside in Hong Kong.
On January 24, we gathered for a half-day forum on the recent progress and lessons learned from the East Midtown Rezoning.
New York City rezoned East Midtown in 2017 to uplift its aging office district. Under previous rules, building heights were severely limited, deterring redevelopment in the neighborhood. After an extensive stakeholder process, the East Midtown Plan devised creative tools to balance new office towers with greater public benefits.
Three years later, several new projects are beginning to rise, including One Vanderbilt, Tower Fifth, and the redevelopment of 270 Park Avenue. In exchange for greater density, development now supports transit improvements, public space investment and landmark restoration across the district. How might the East Midtown Plan inspire future rezonings to tie public benefits into new development? How could its stakeholder process shape future community plans citywide?
Event photos ↓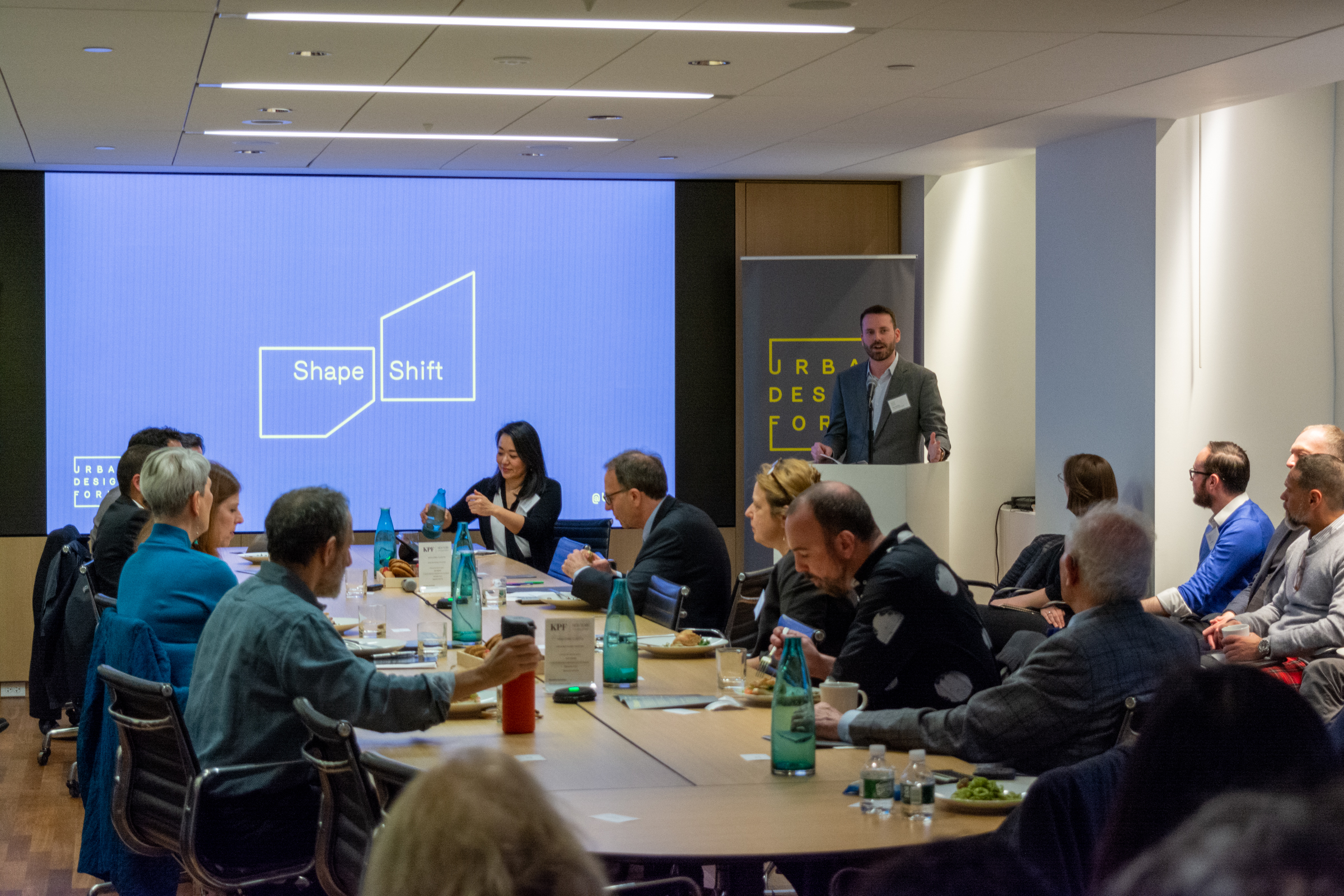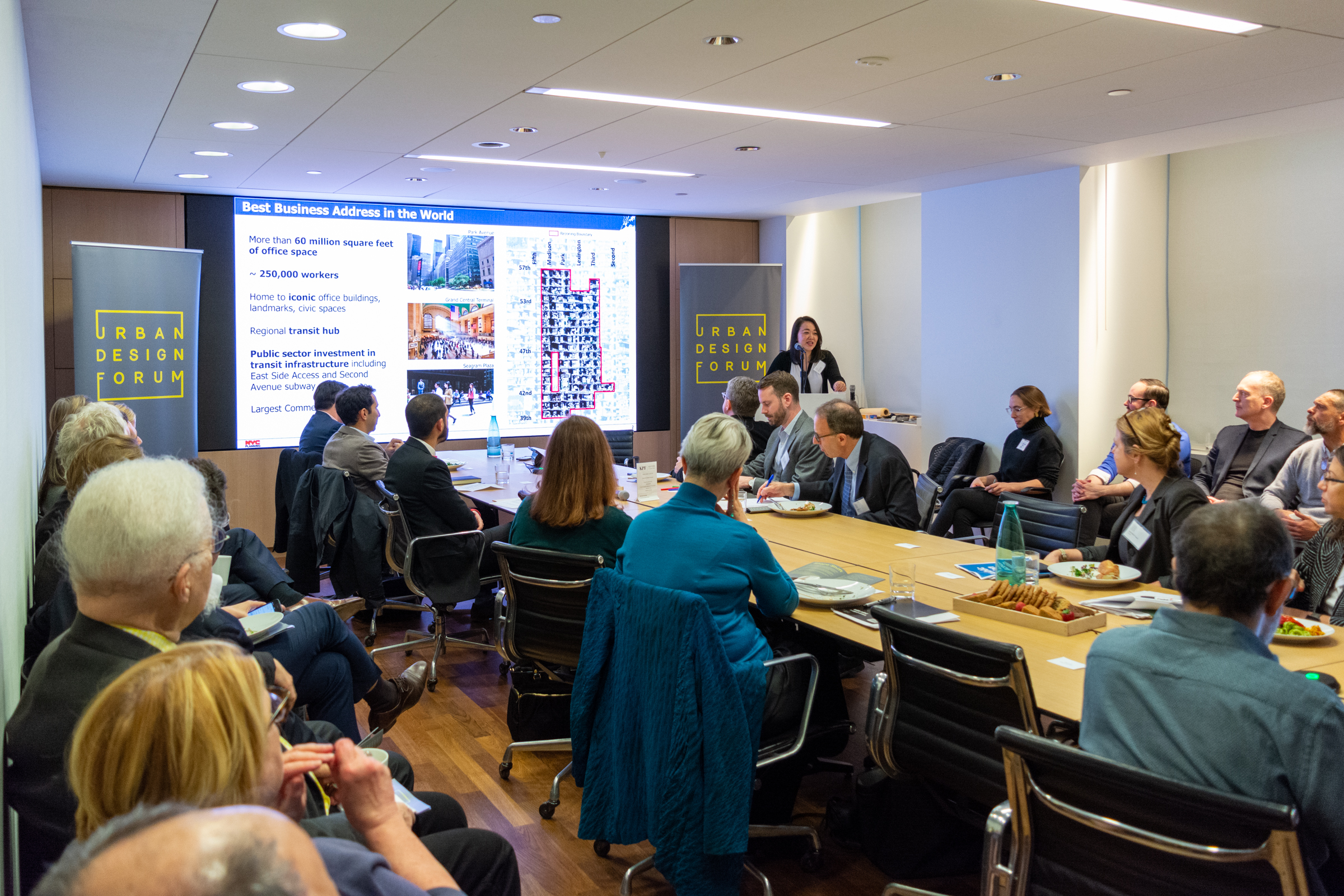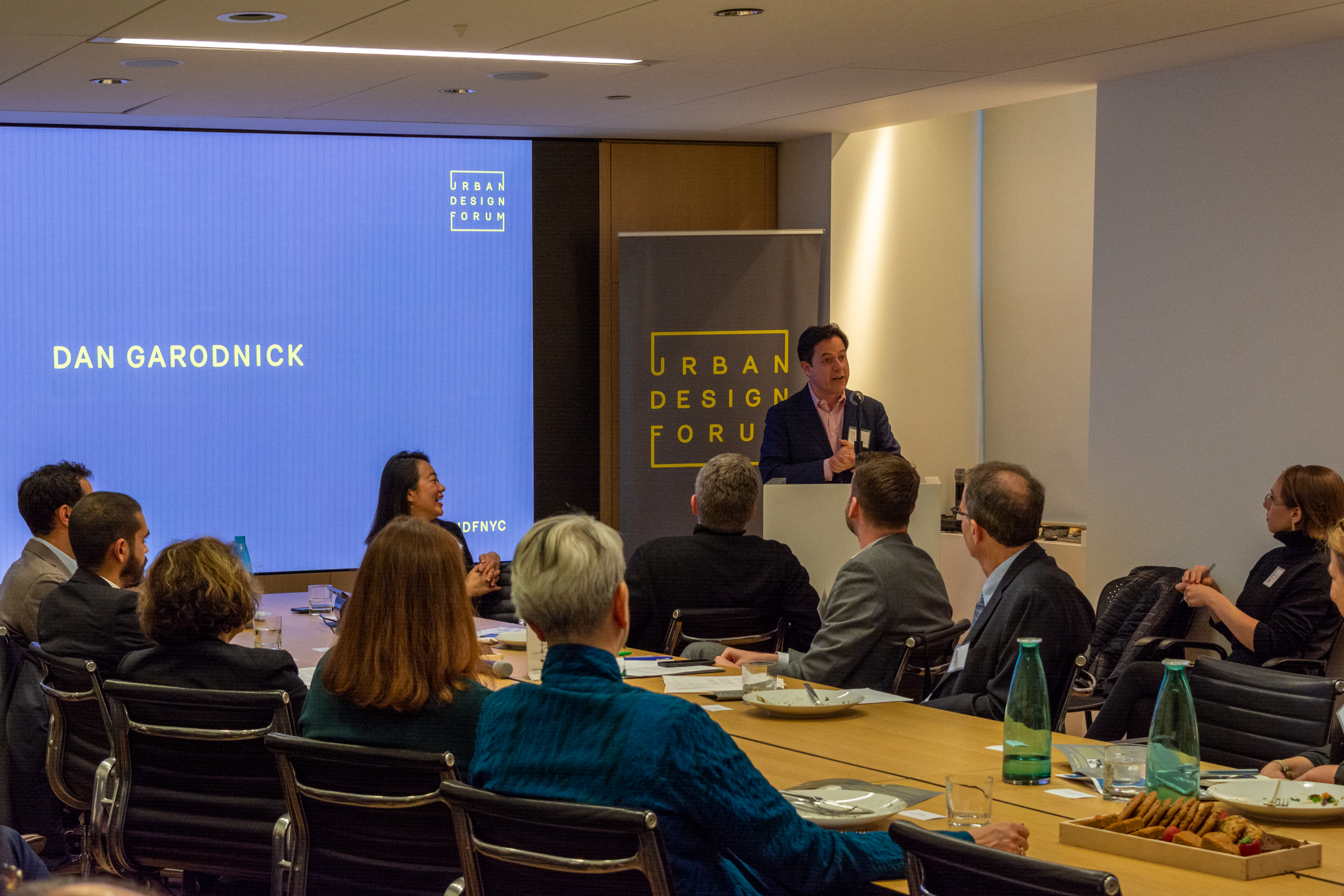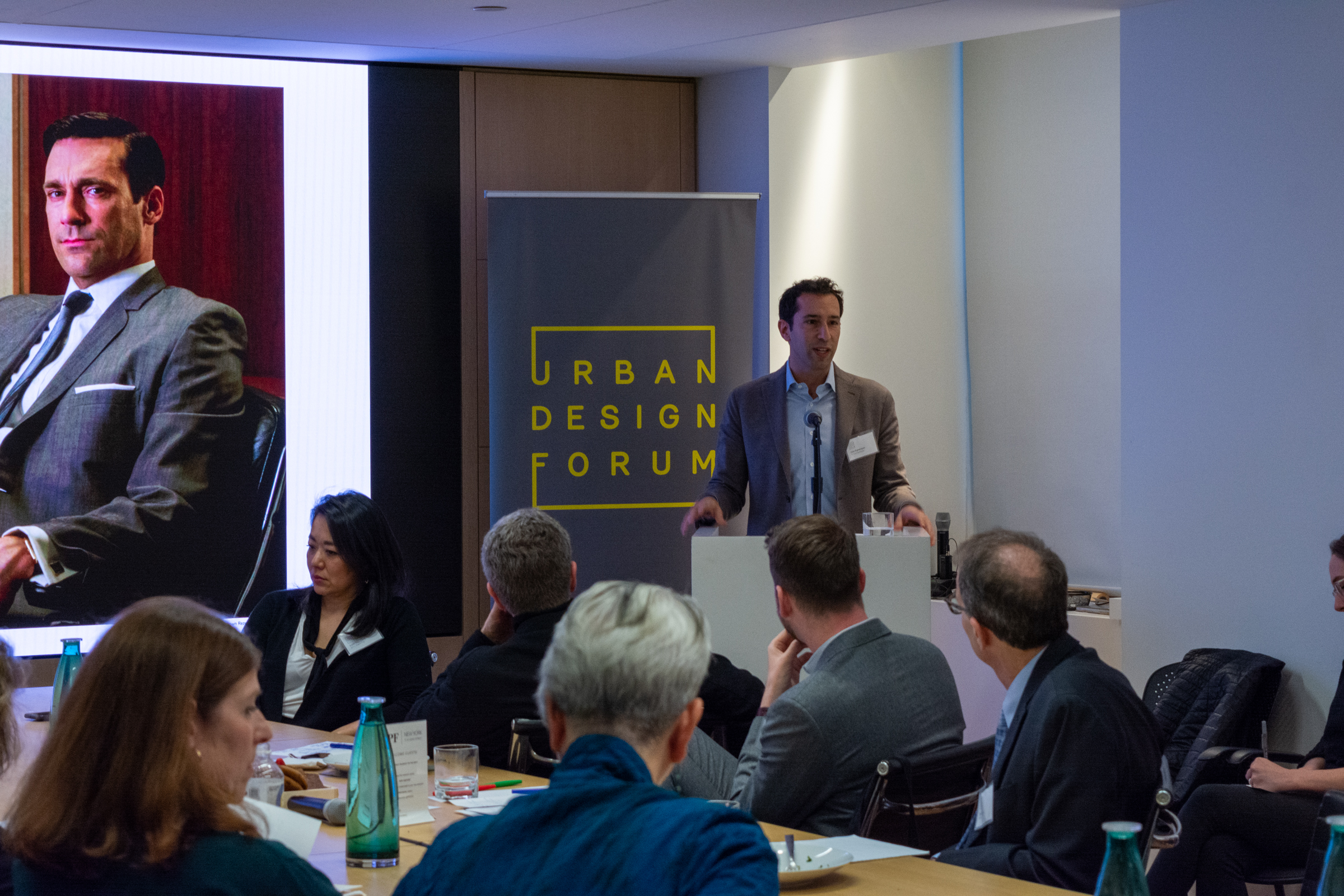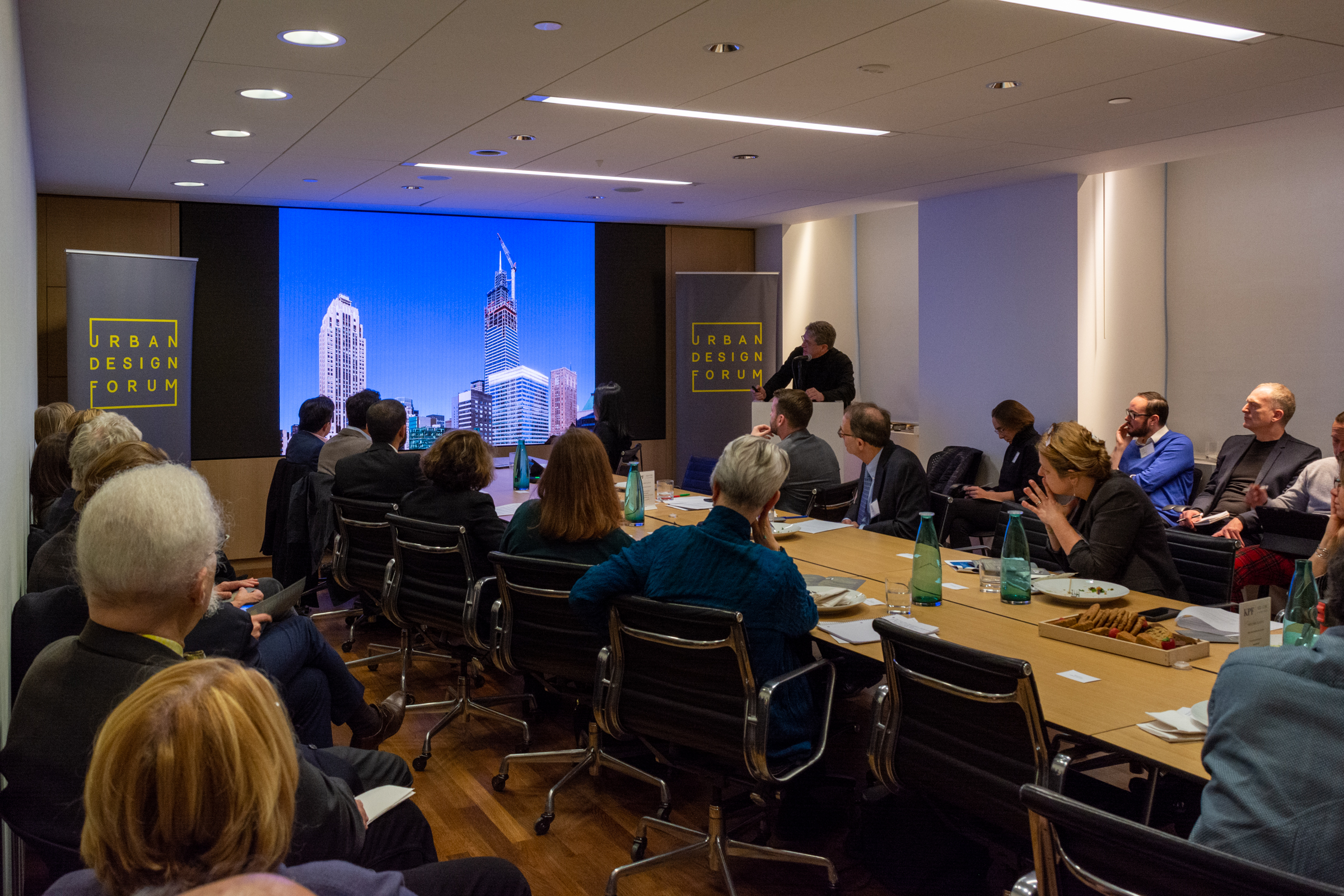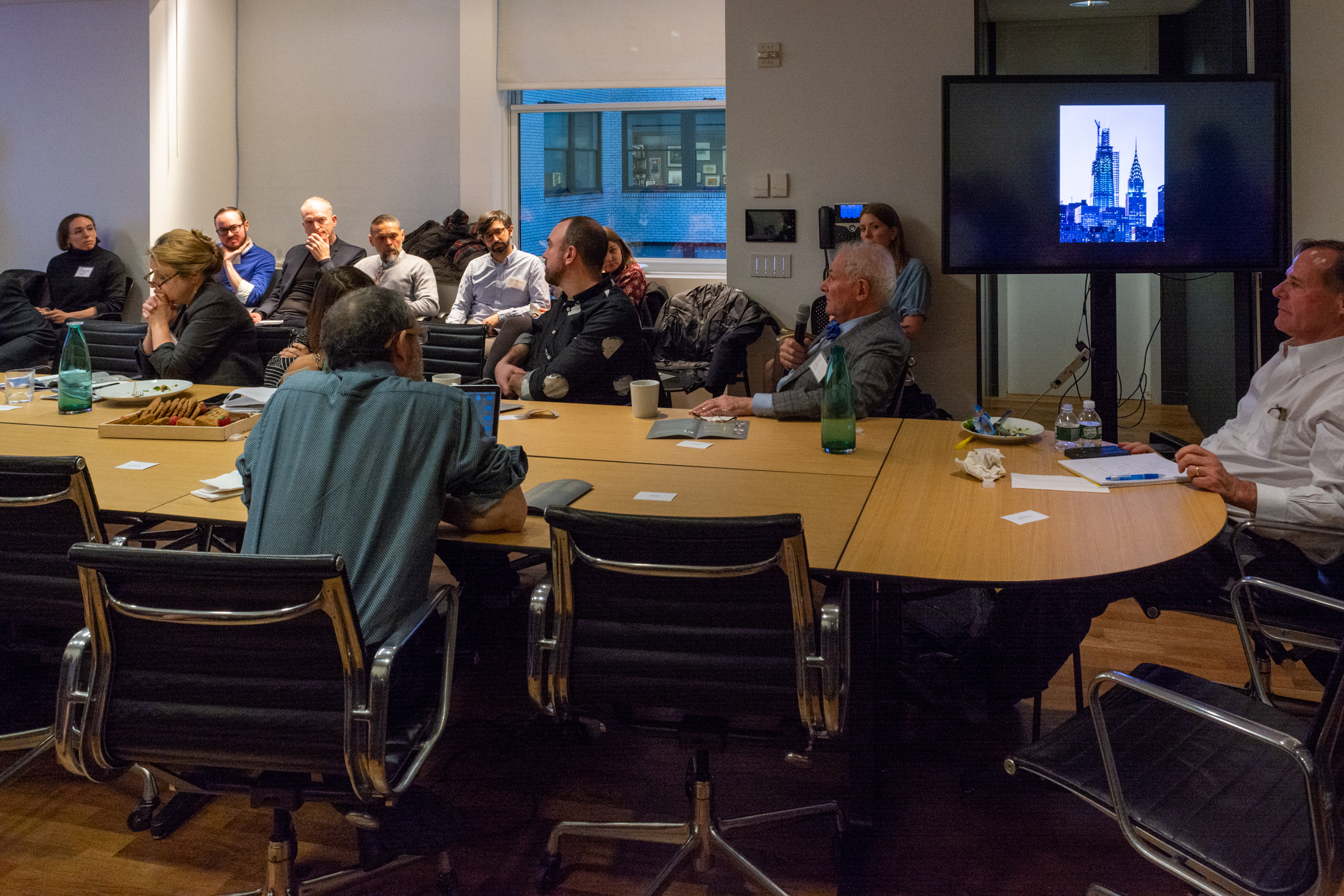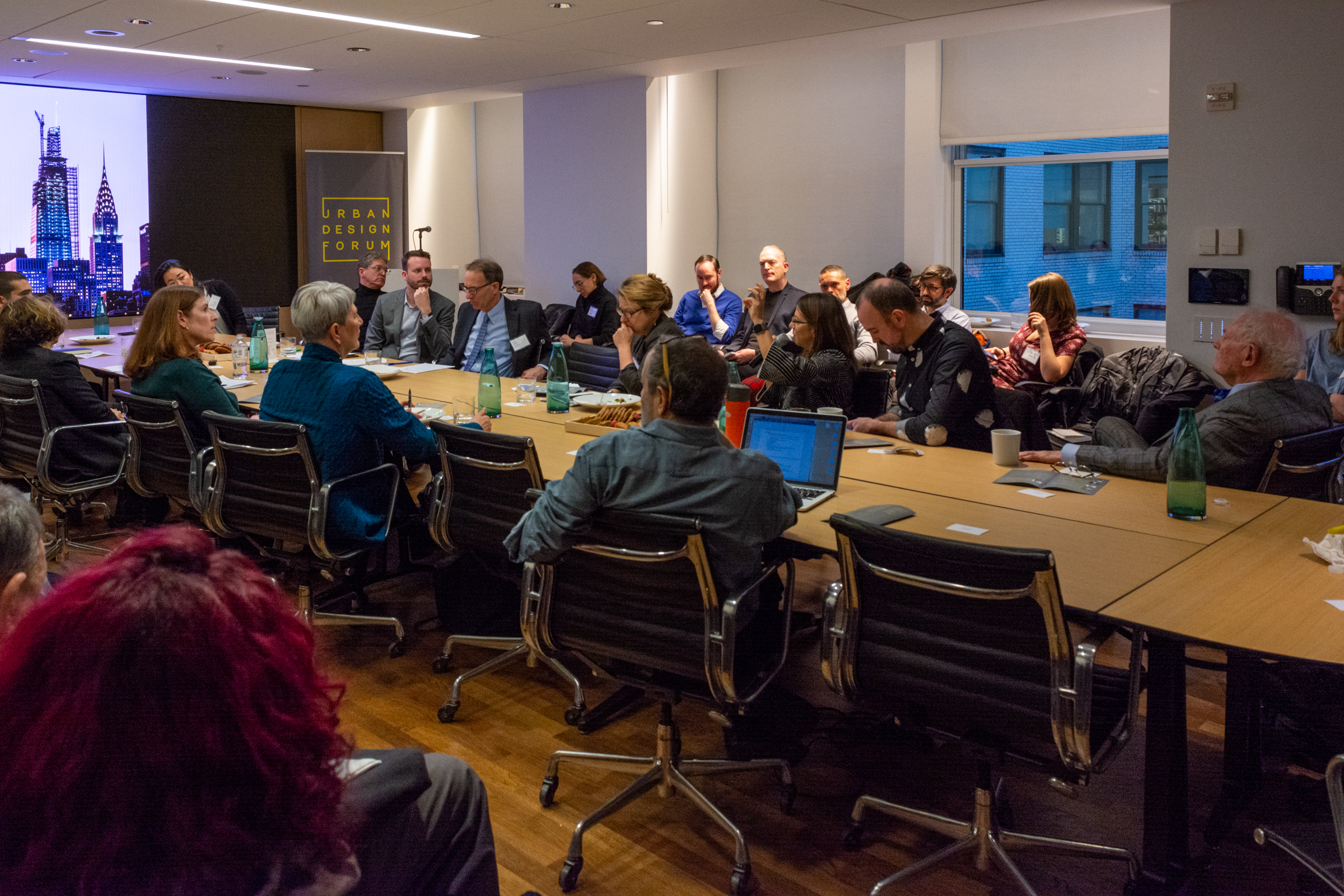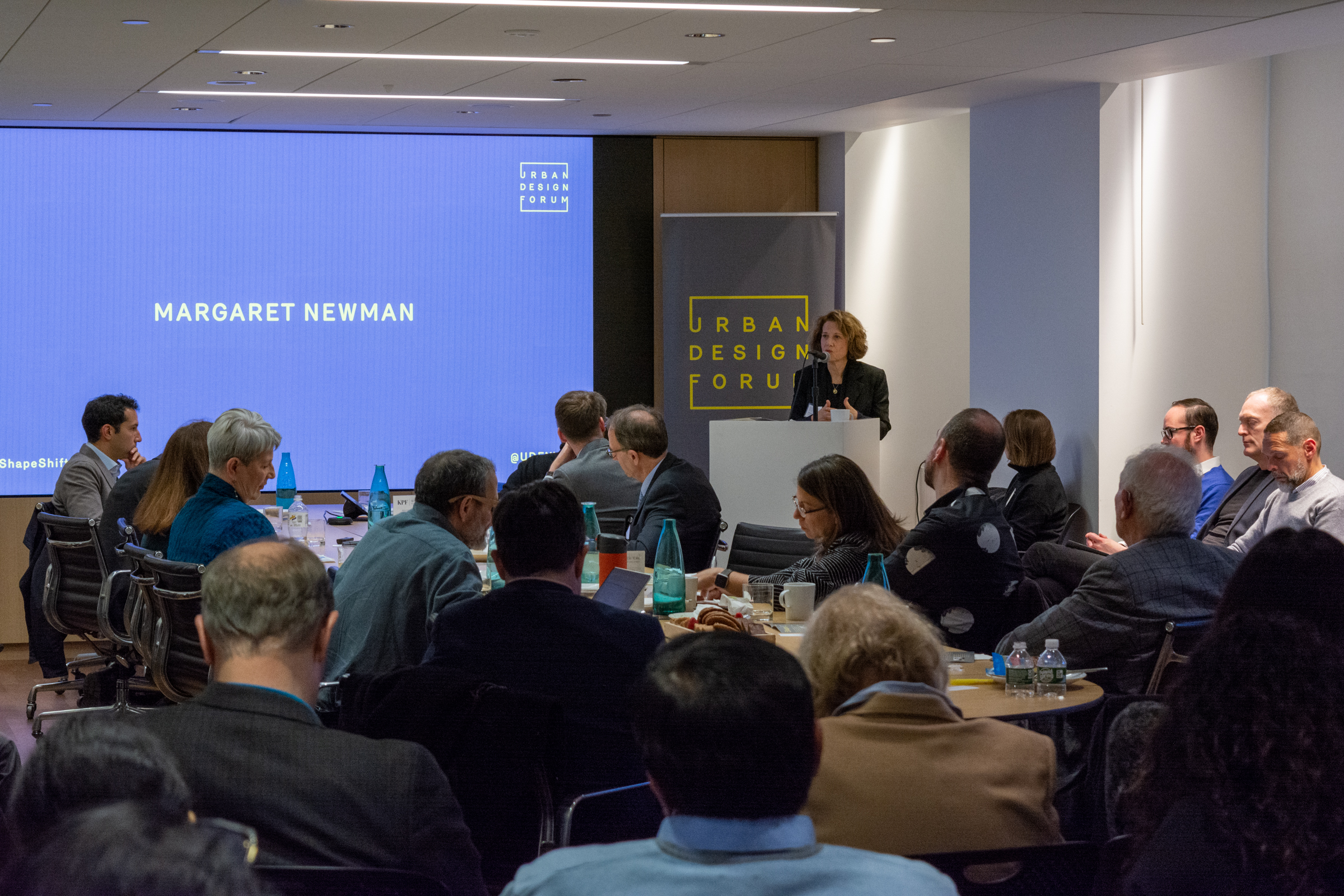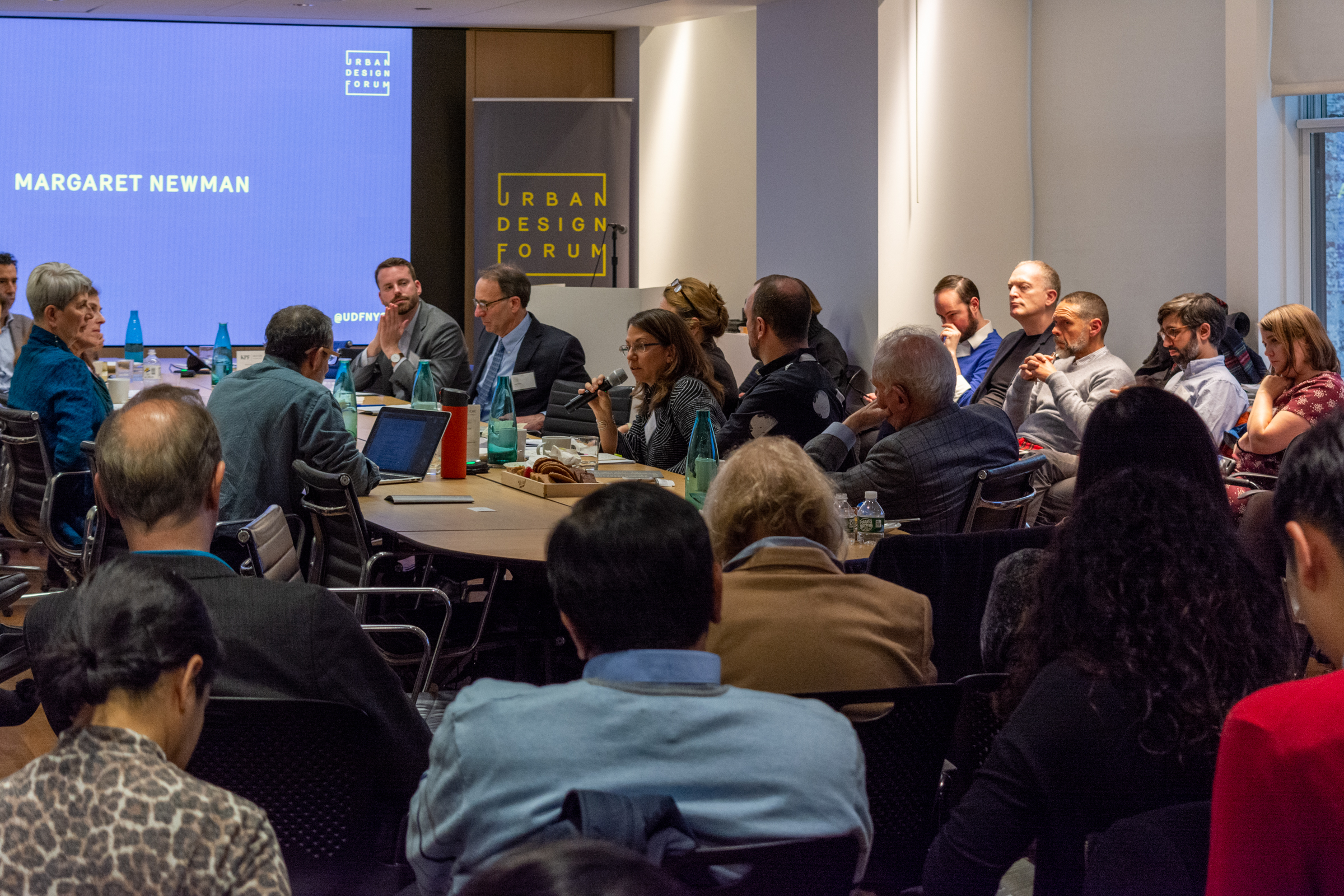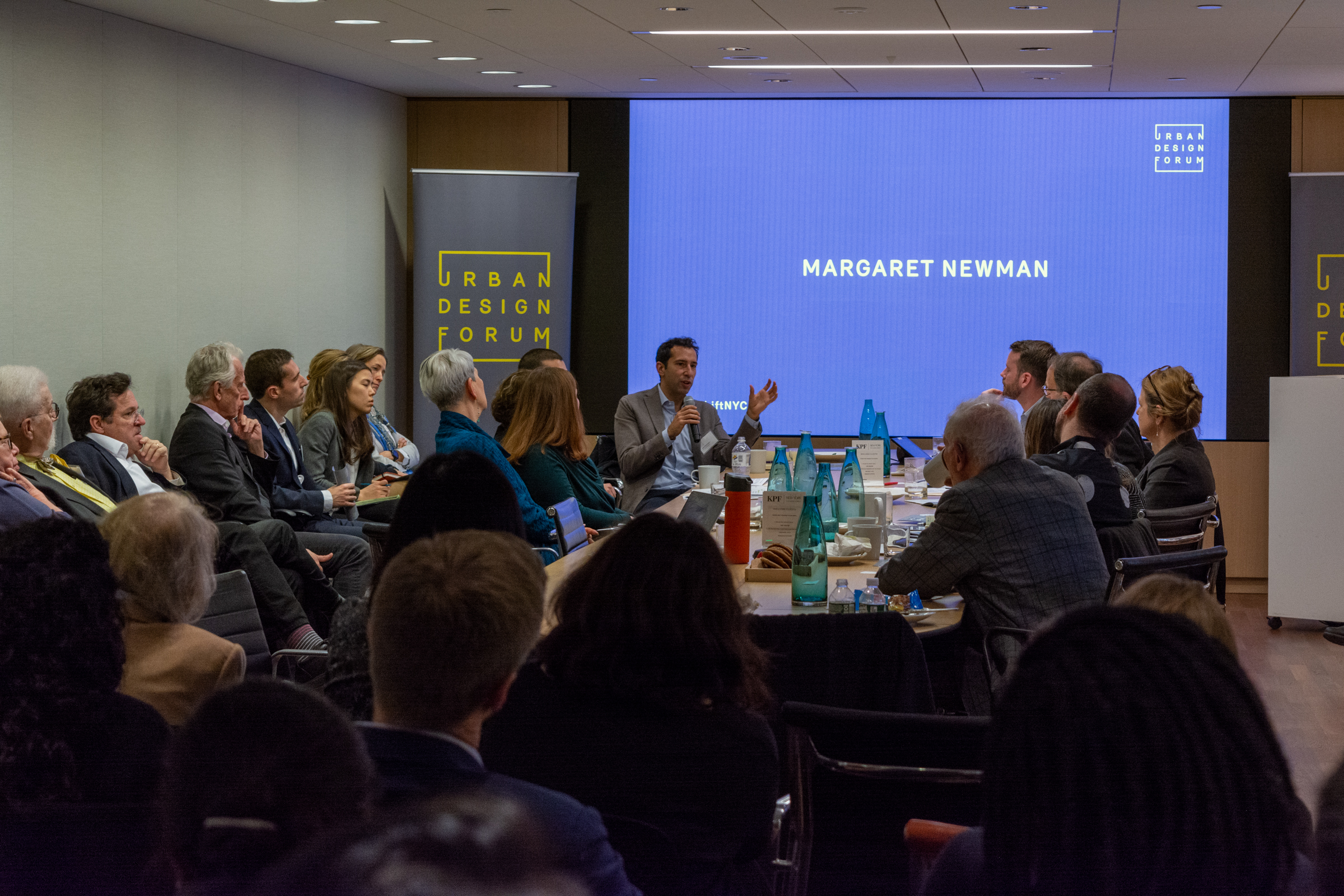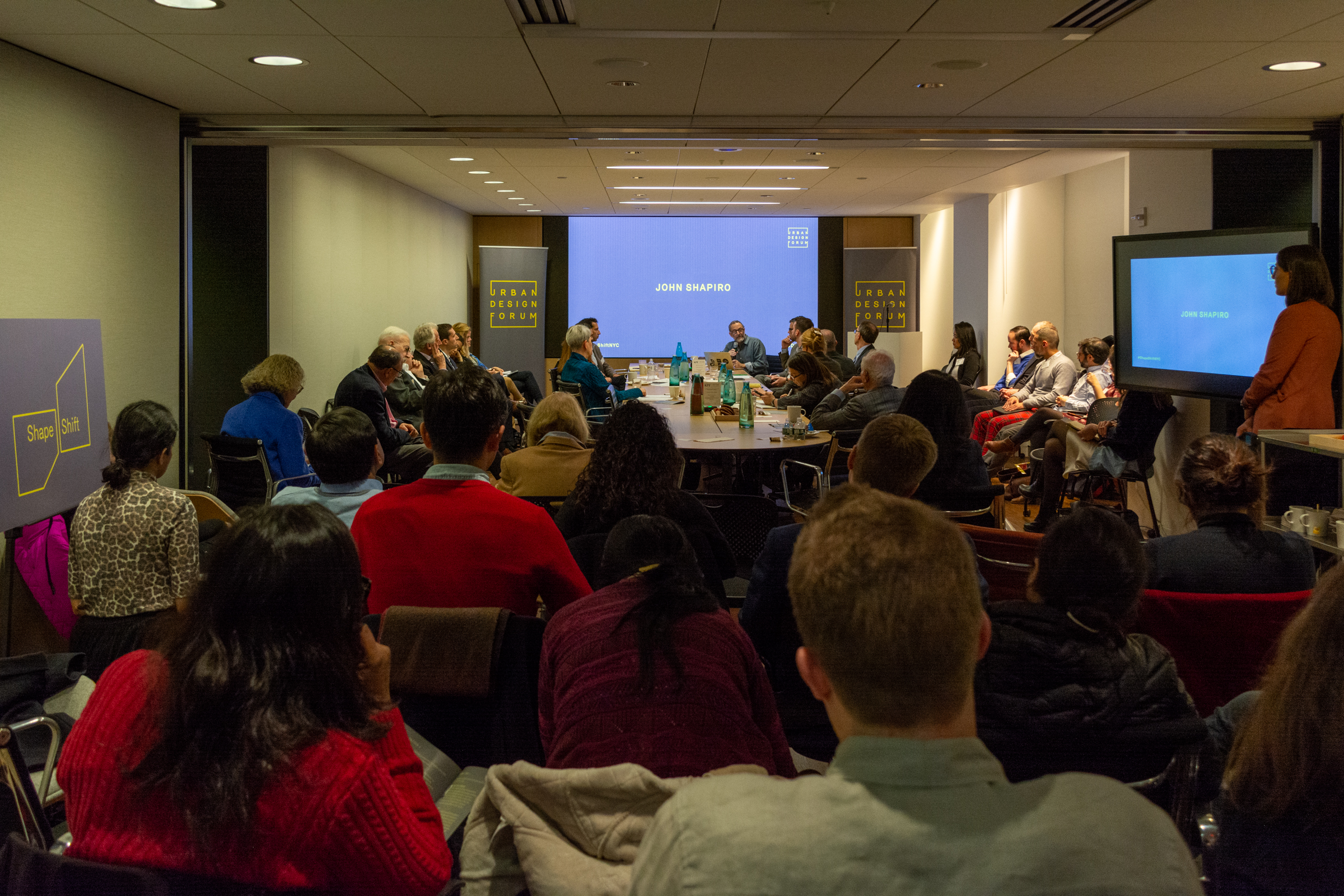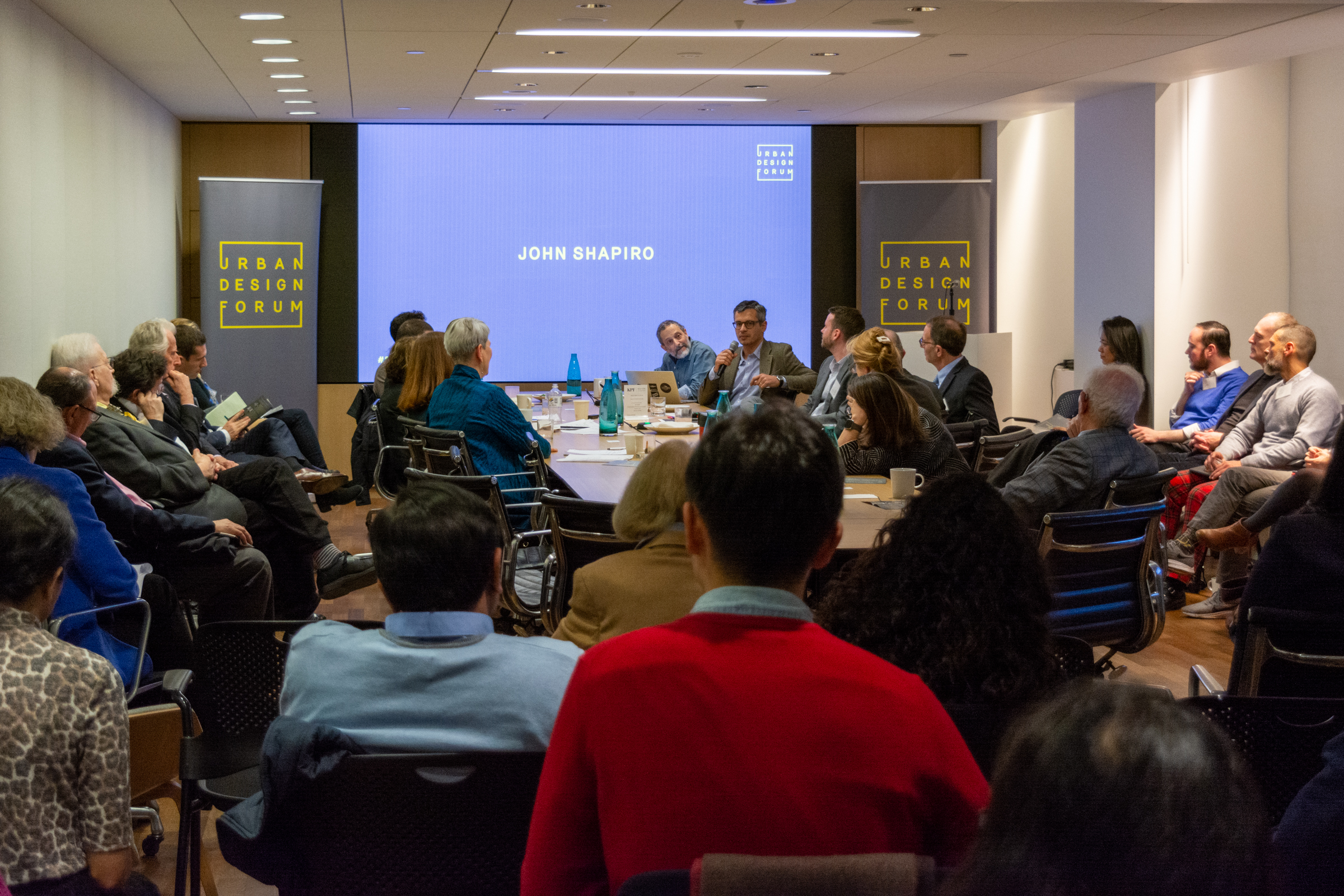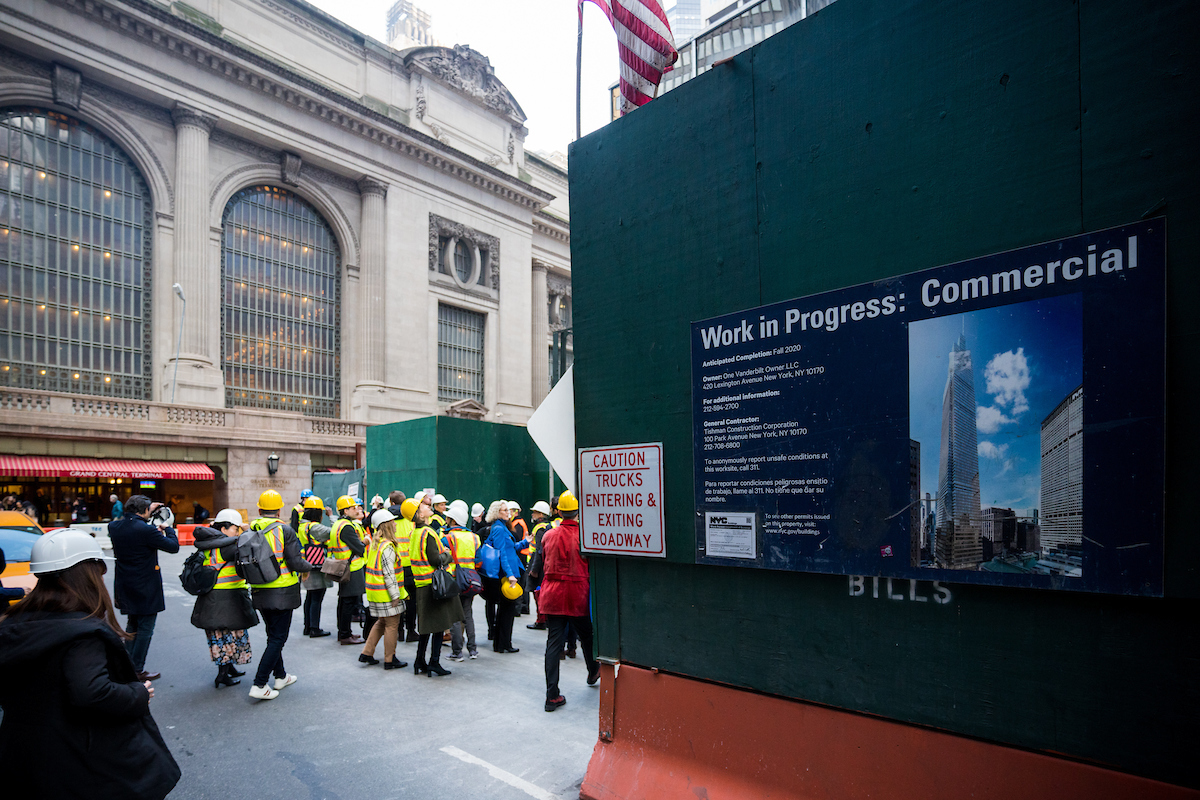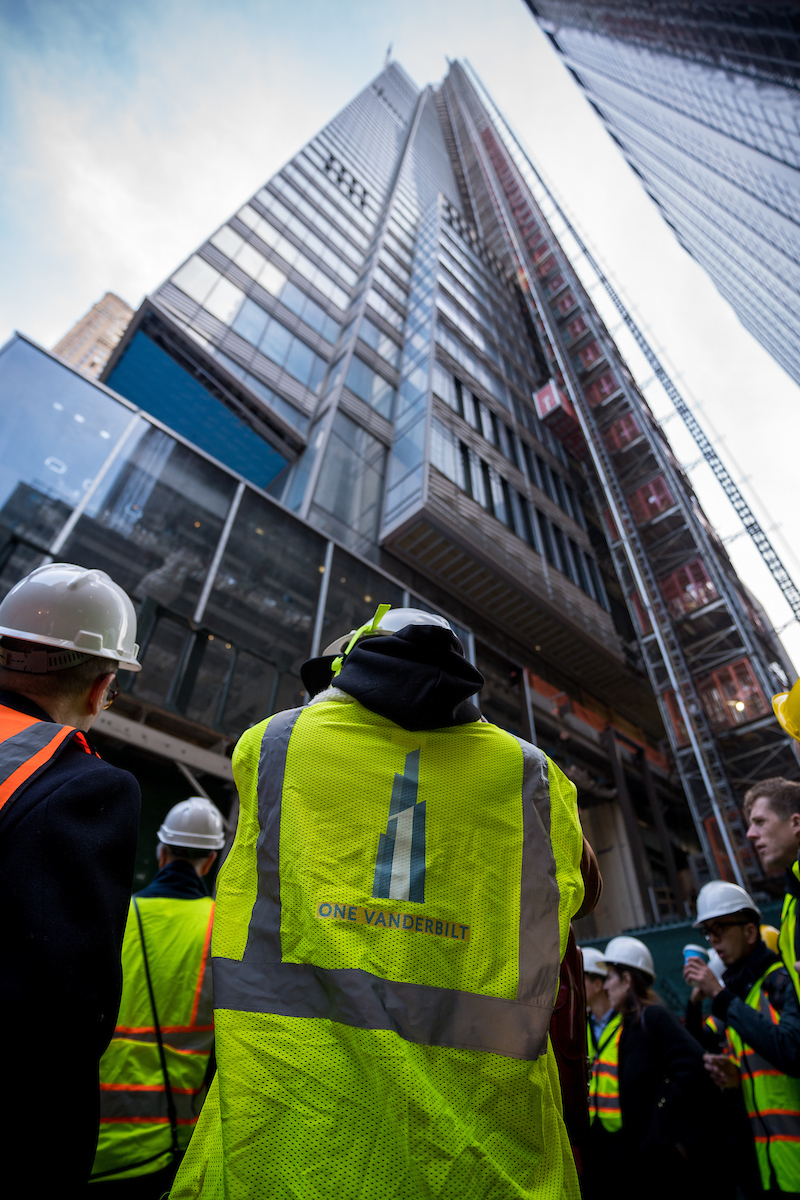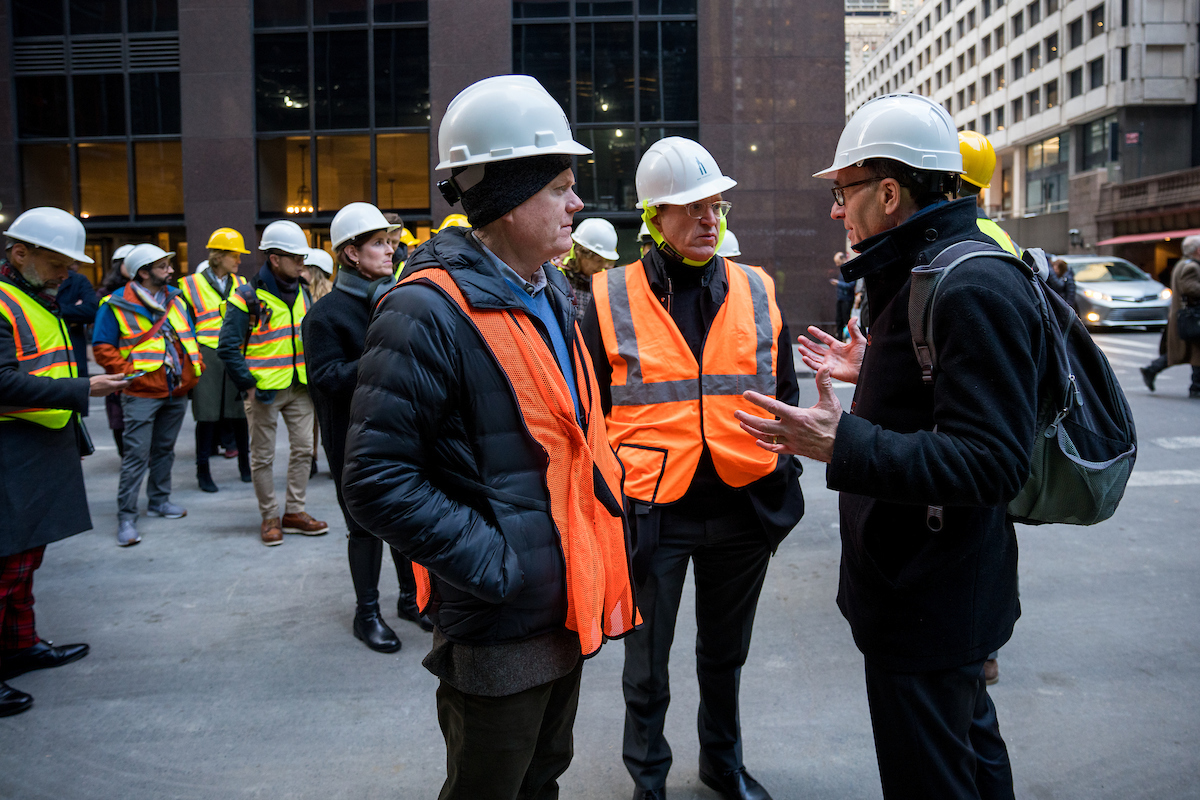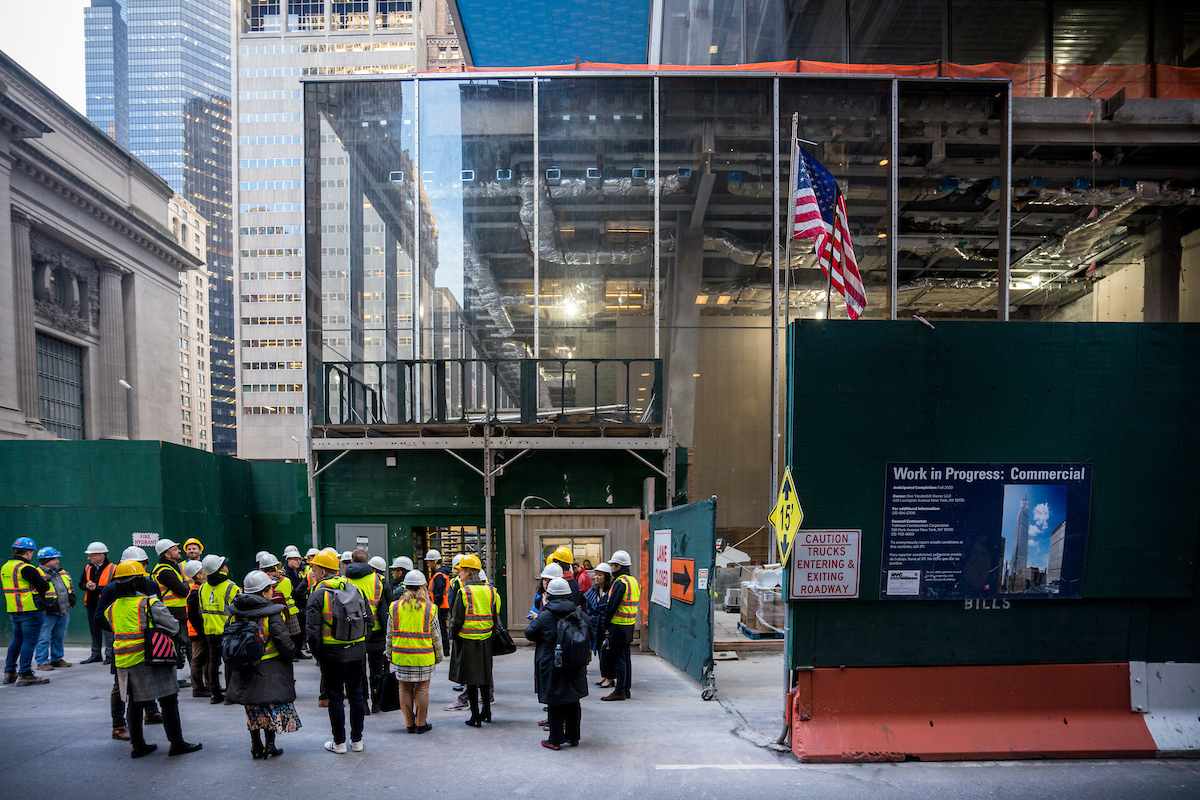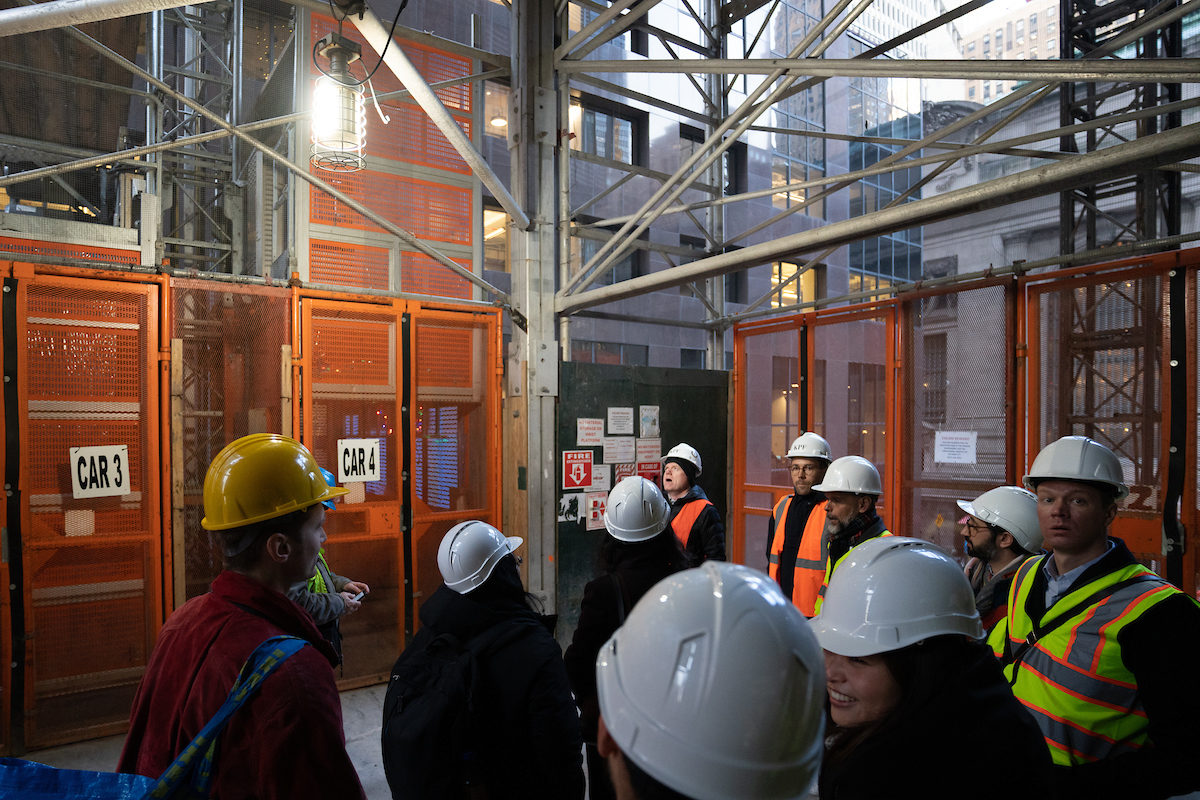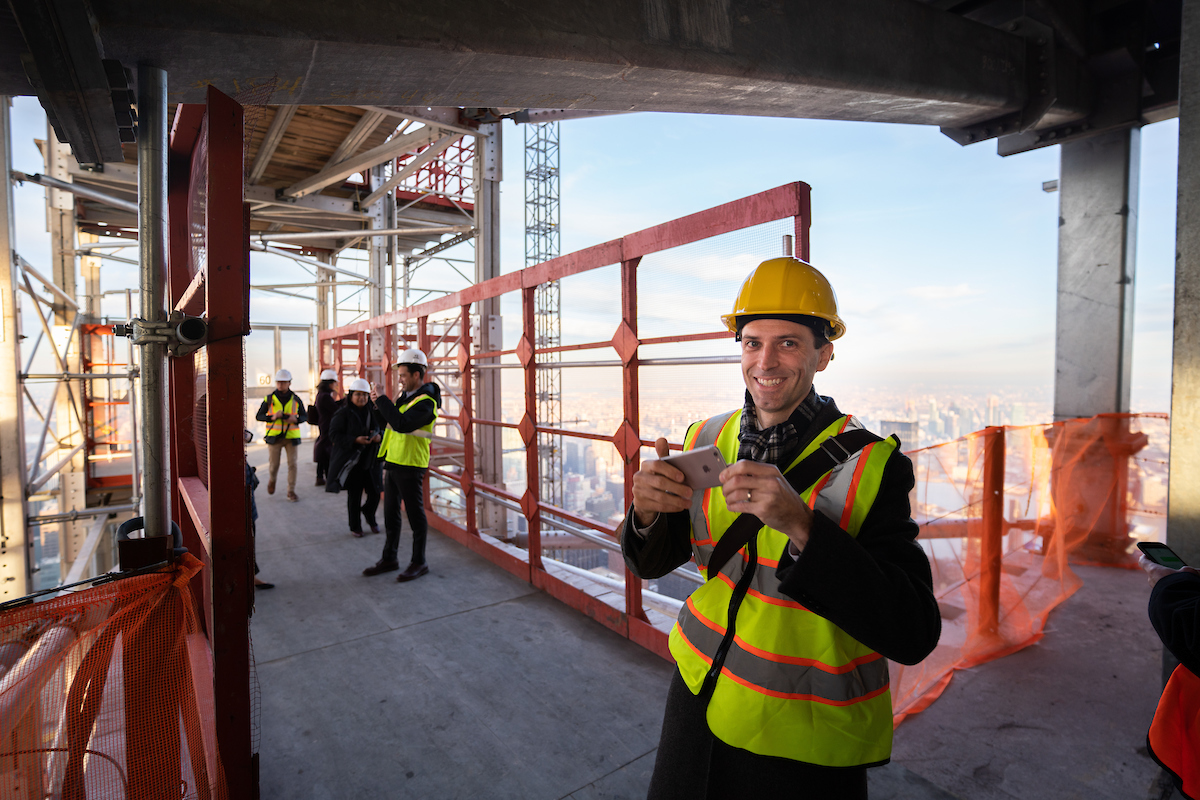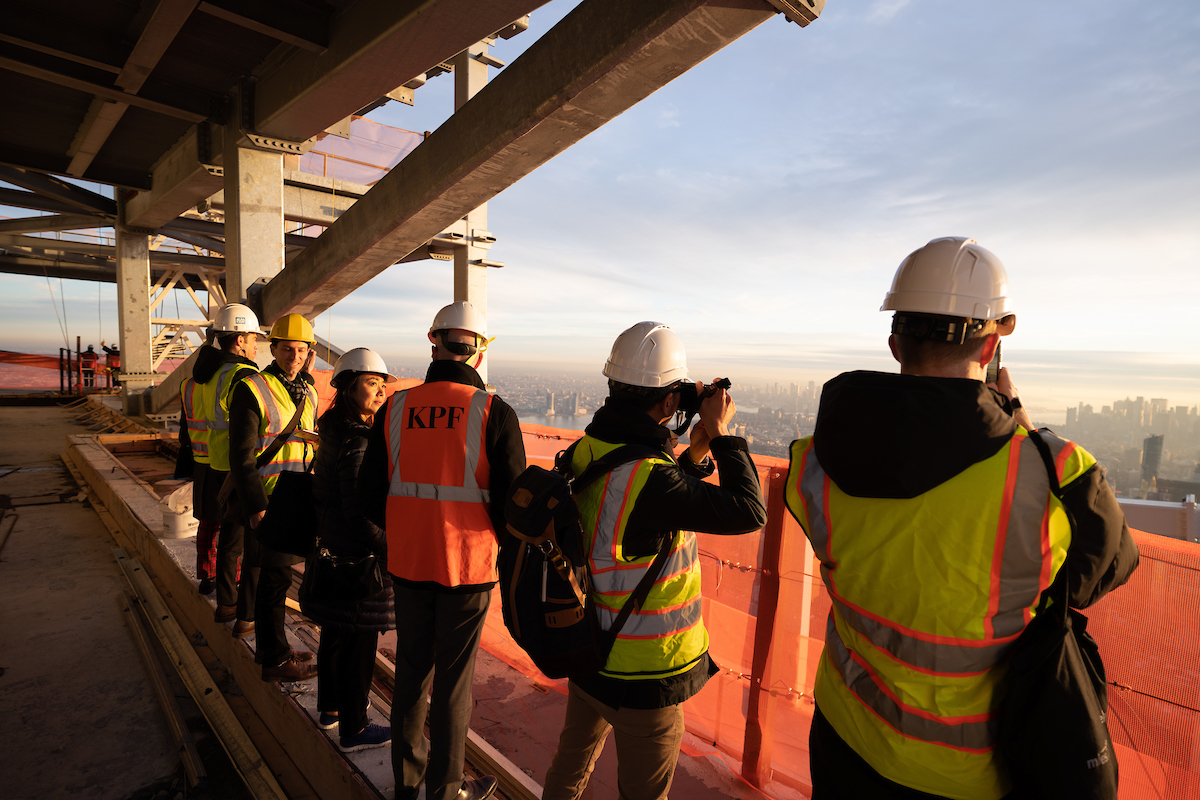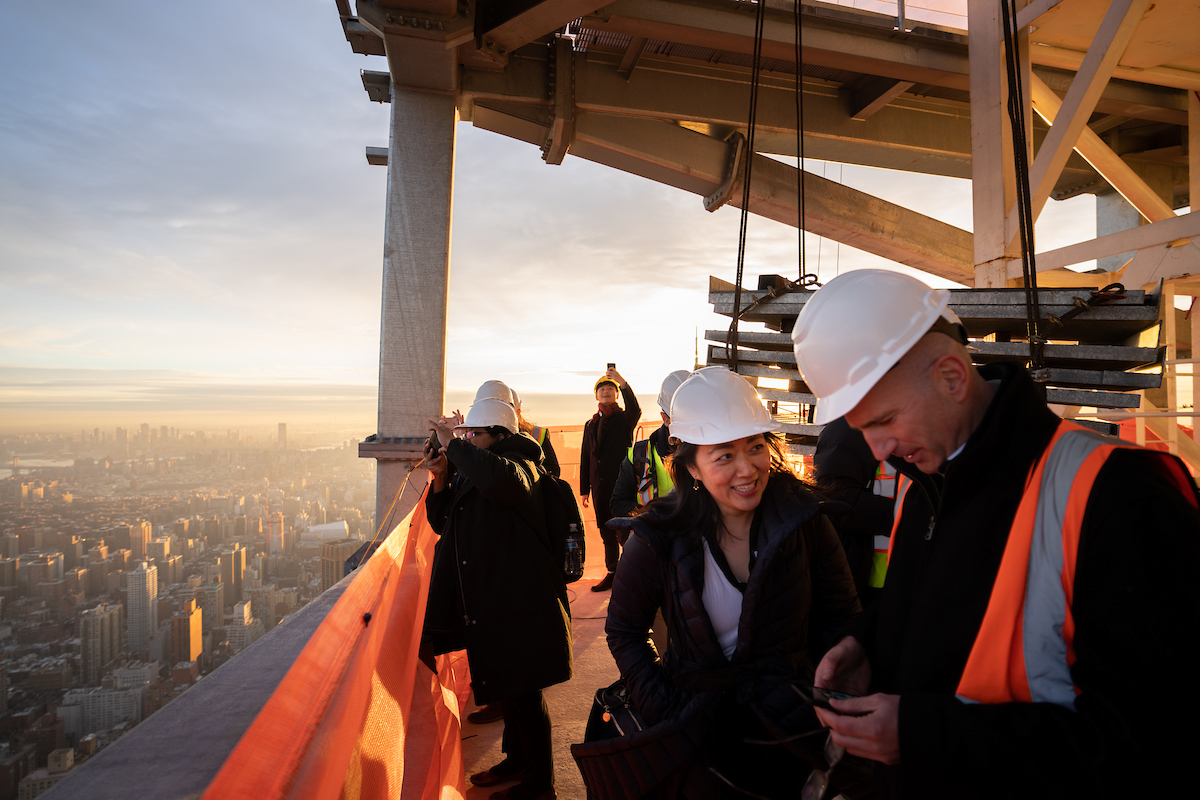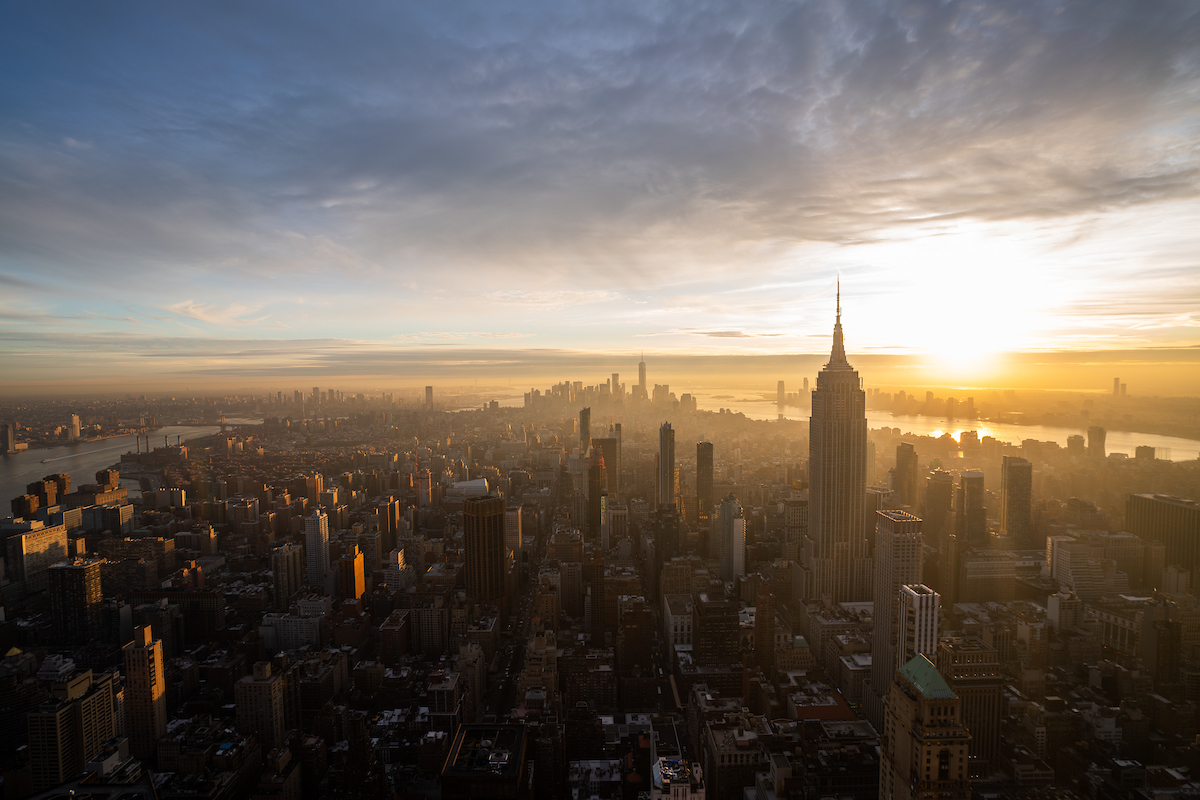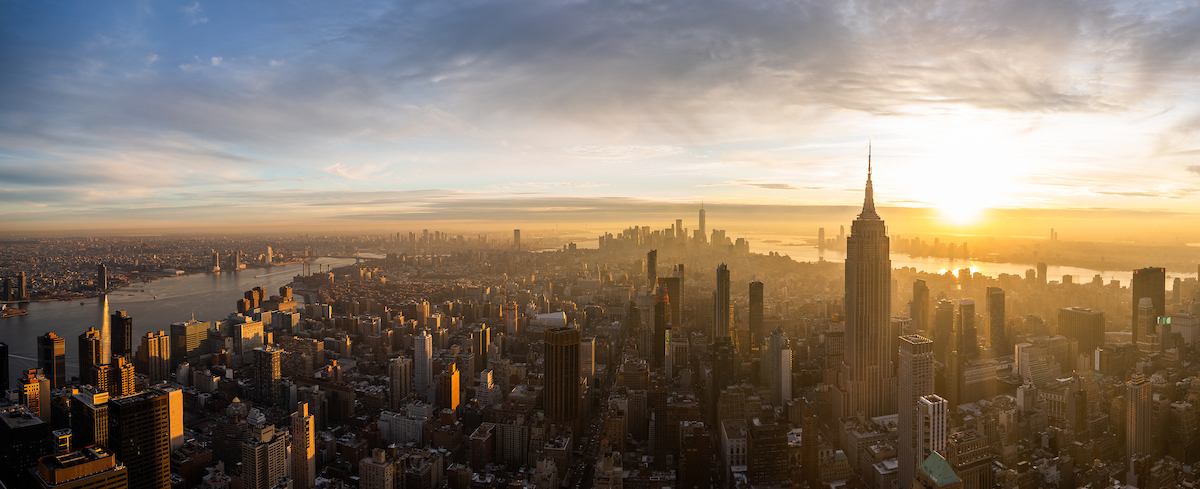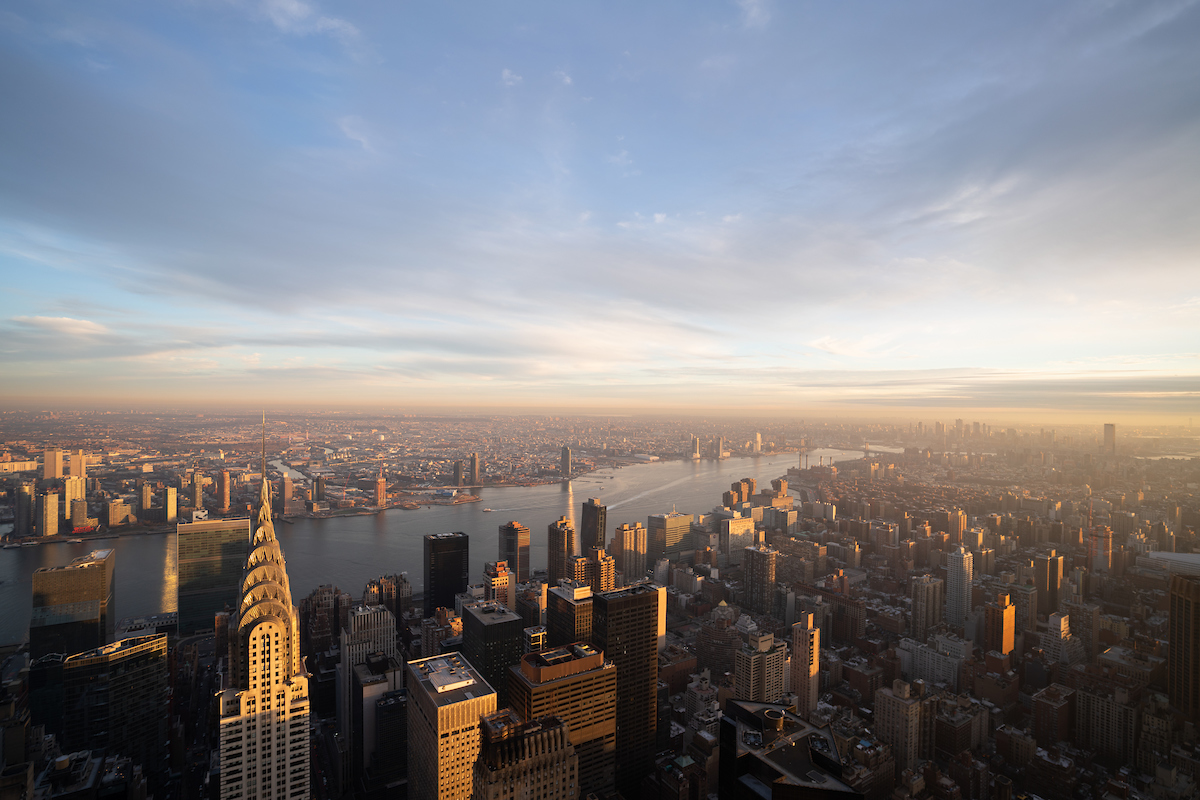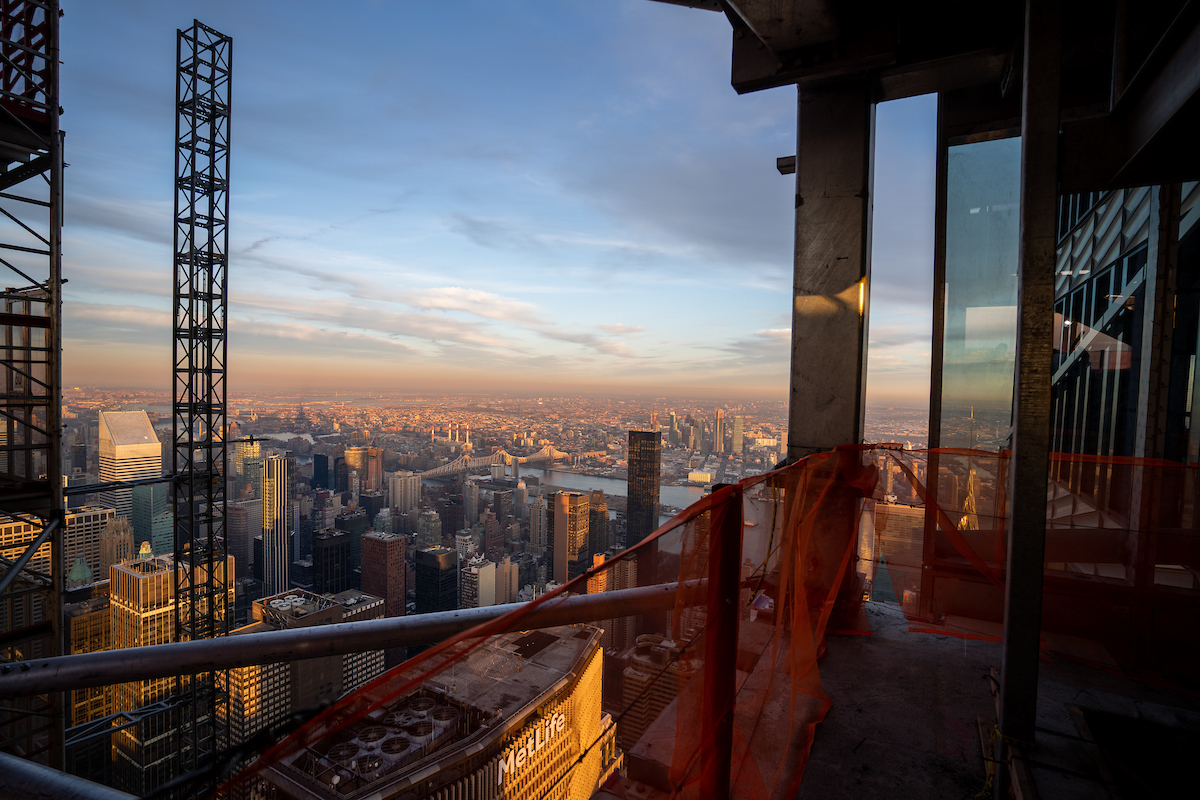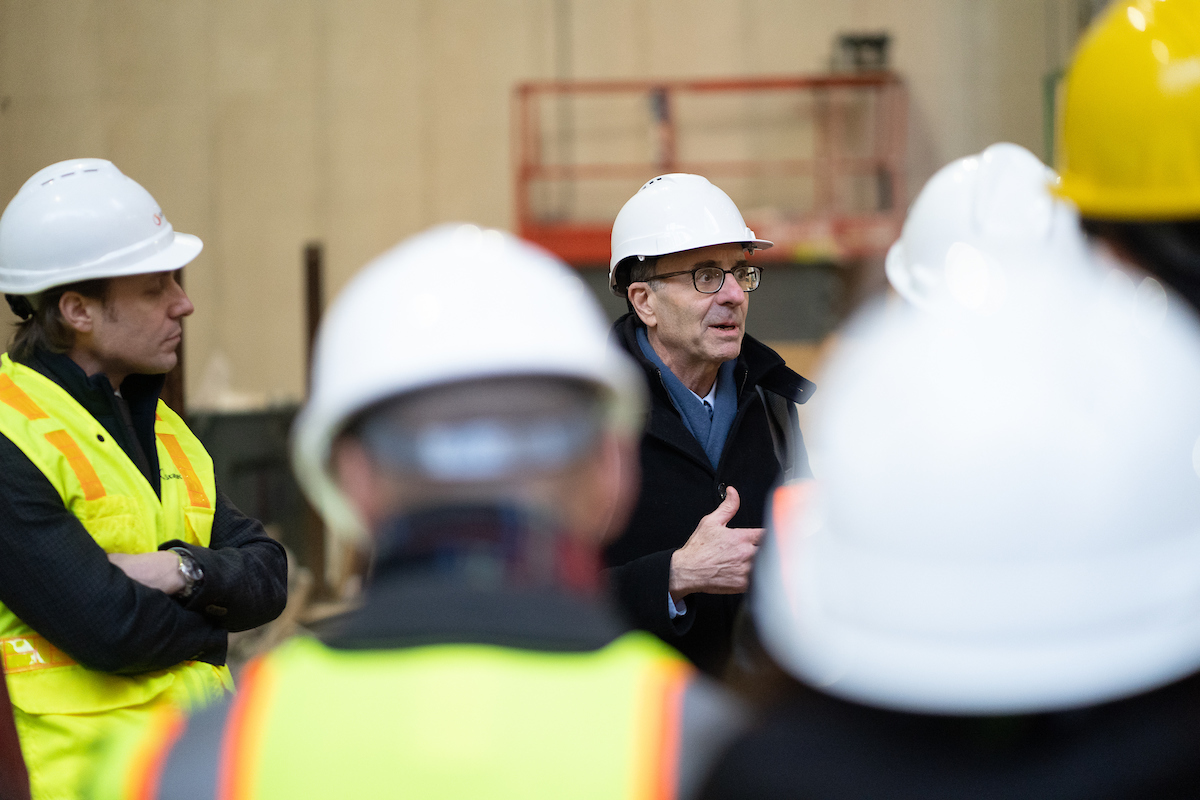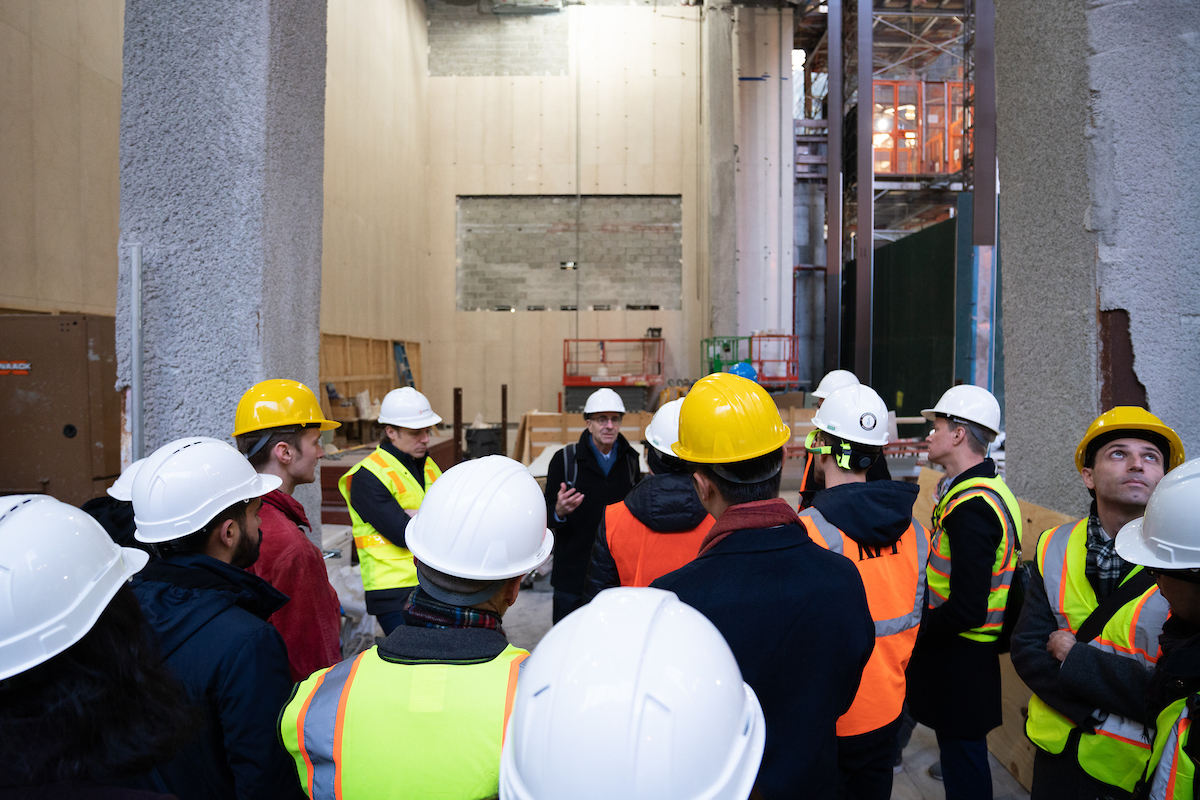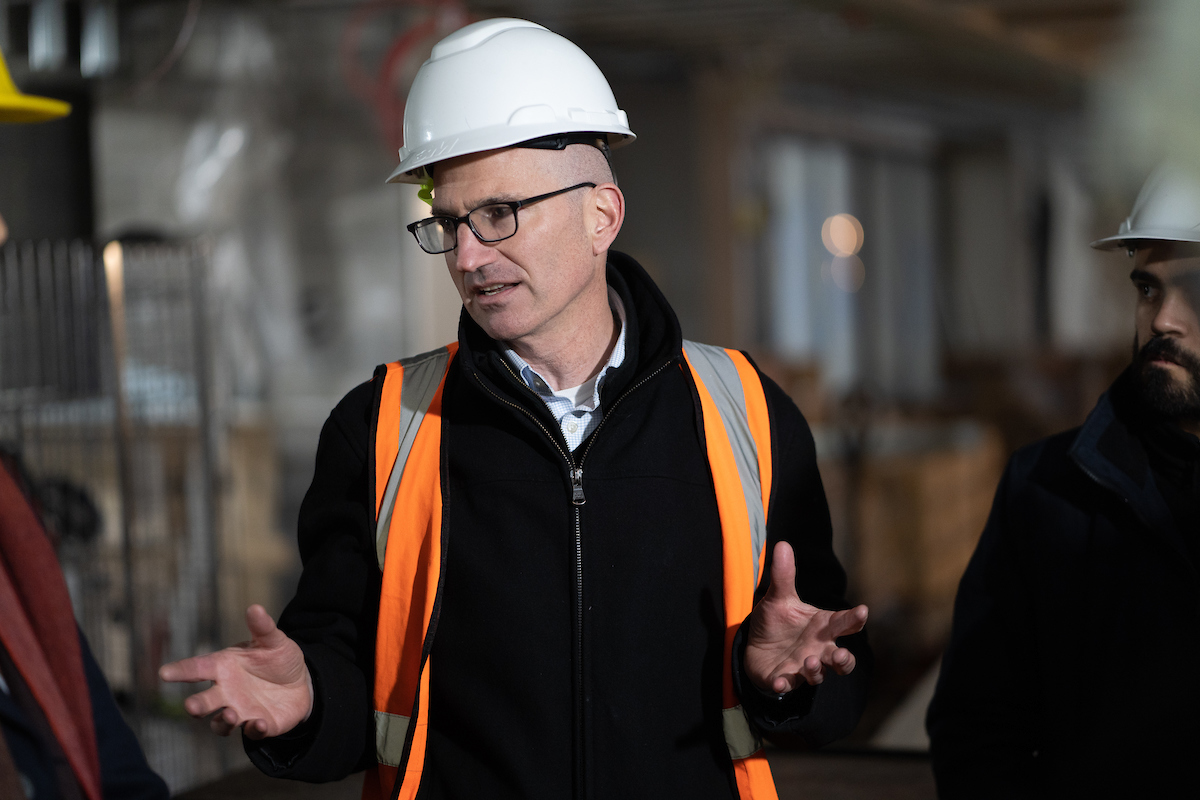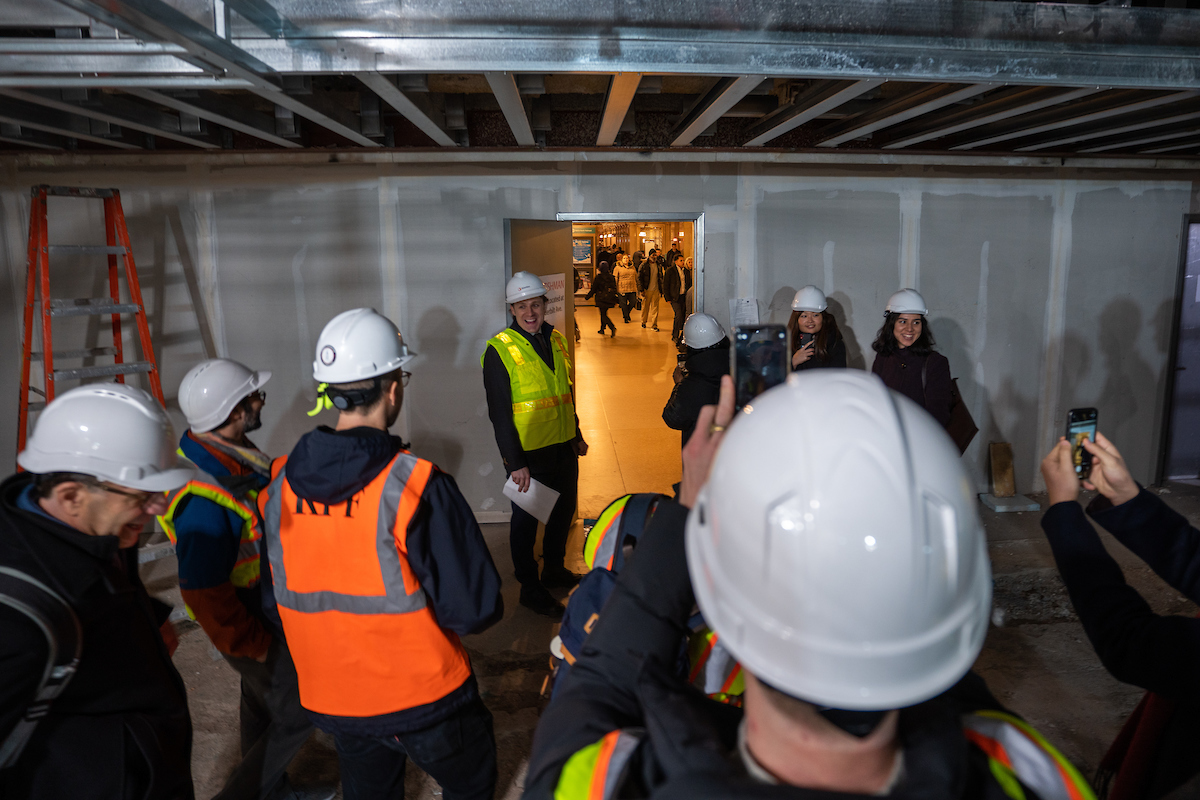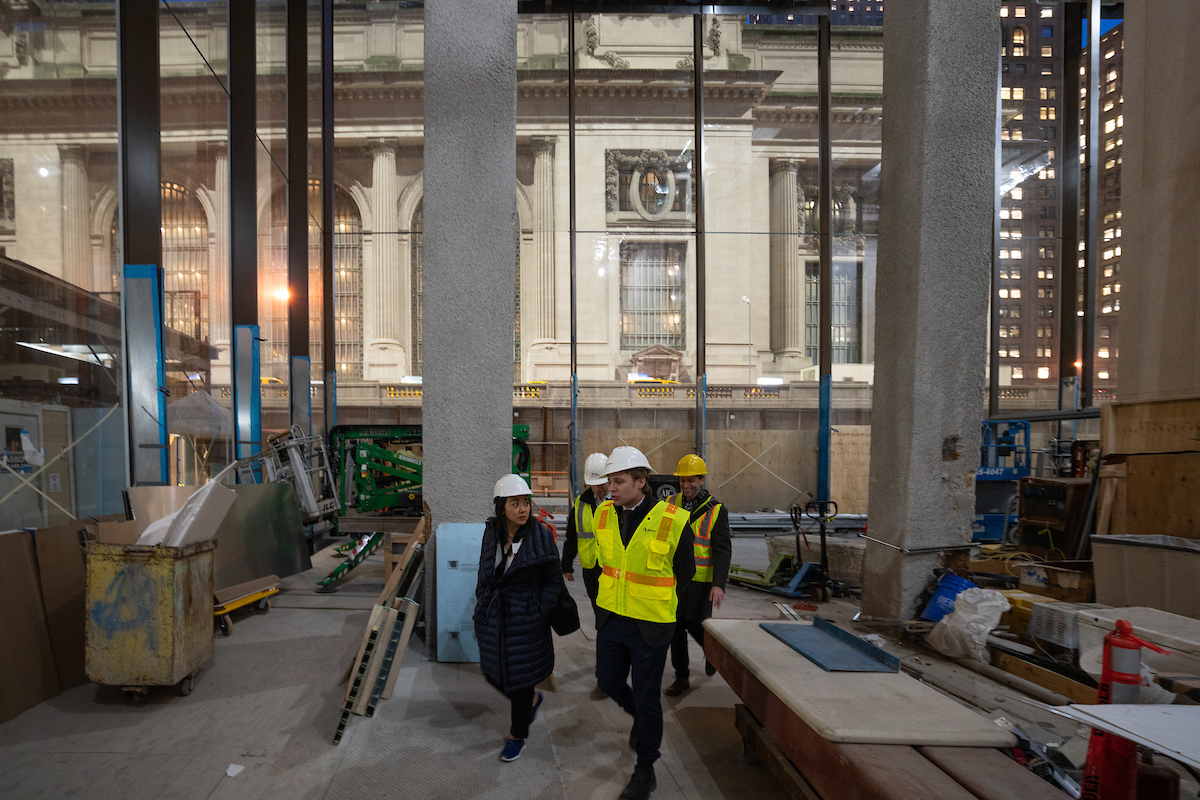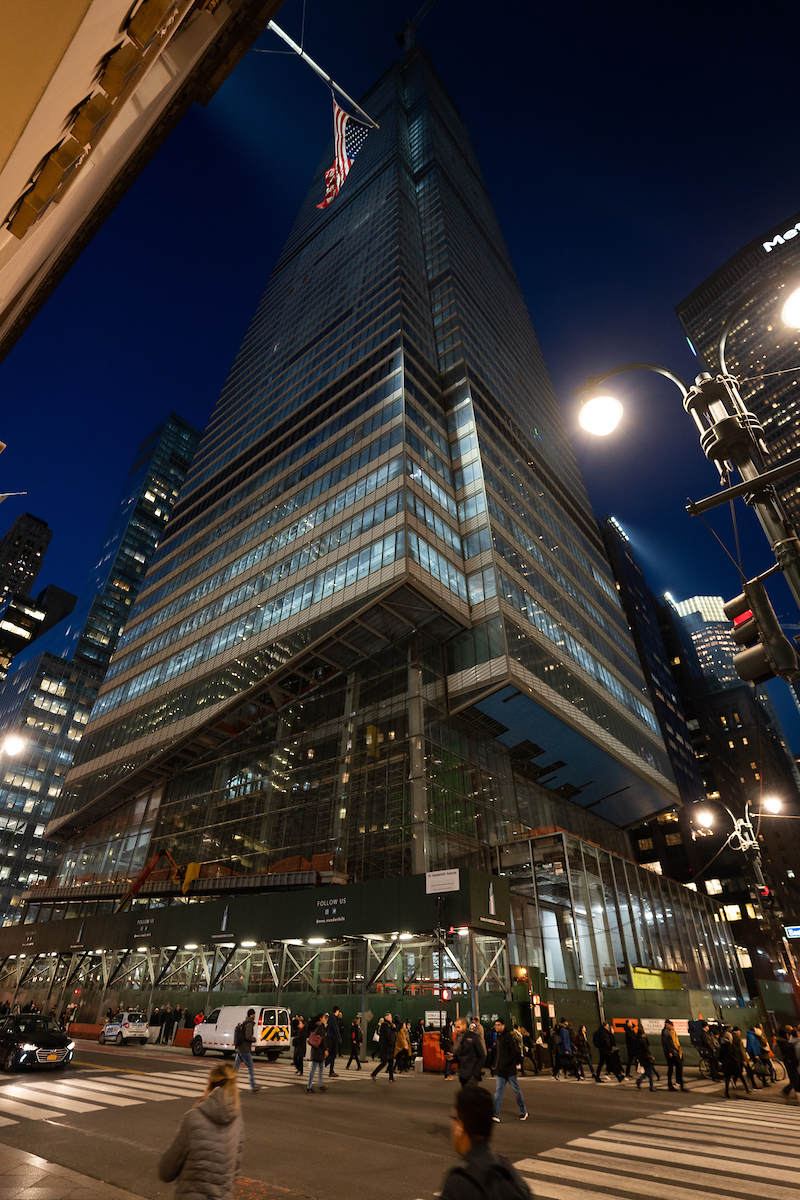 Program ↓
Lunch & Registration, 12:30 – 1:00pm
Lunch will be served at 12:30pm and remain available throughout the program. The event will begin promptly at 1:00pm.
East Midtown Plan & New Projects, 1:00 – 2:00pm
How should we balance historic preservation with the demand for new office development and open space?

Speakers: Jake Elghanayan, Dan Garodnick, Edith Hsu-Chen
Co-Benefits & New Development, 2:00 – 2:45pm
How might the East Midtown Plan offer replicable tools for other neighborhood rezonings to create greater public benefits with new development?

Speaker: Margaret Newman
Respondents: Michelle de la Uz, Bob Paley, Laura Wolf-Powers
Power & Politics, 3:00 – 3:45pm
How could the East Midtown Rezoning serve to define future community and stakeholder engagement in other neighborhood plans?

Speaker: John Shapiro
Respondents: Elizabeth Goldstein, Andrea Goldwyn, Adam Lubinsky, Raju Mann
One Vanderbilt Tour, 4:00 – 5:30pm (Optional)
Tour One Vanderbilt and the Grand Central Terminal improvements delivered as a result of the project.

Speakers: Bob Paley, James von Klemperer
Due to limited tour capacity, we can only provide a single spot with each RSVP.
Our Sponsors ↓
This program is made possible through the support of Citi Community Development and our Director's Circle and Fellows.
About Shape Shift ↓
East Midtown Precinct Study is the fourth event for our Shape Shift series, a year-long inquiry into the current state of planning in New York City. As we approach the mayoral election cycle, the Forum will revisit historic planning shifts, survey international cities, and debate alternative approaches on ways the next mayor should shape the built environment to build a more equitable city.
Image Credits ↓
1) CC0 Public Domain
2) Dimitry B. / Flickr
3) Jean-Christophe BENOIST / Wikimedia Commons
4) Creative Commons
5) SL Green