City Life After Coronavirus: Gallery of Urban Ideas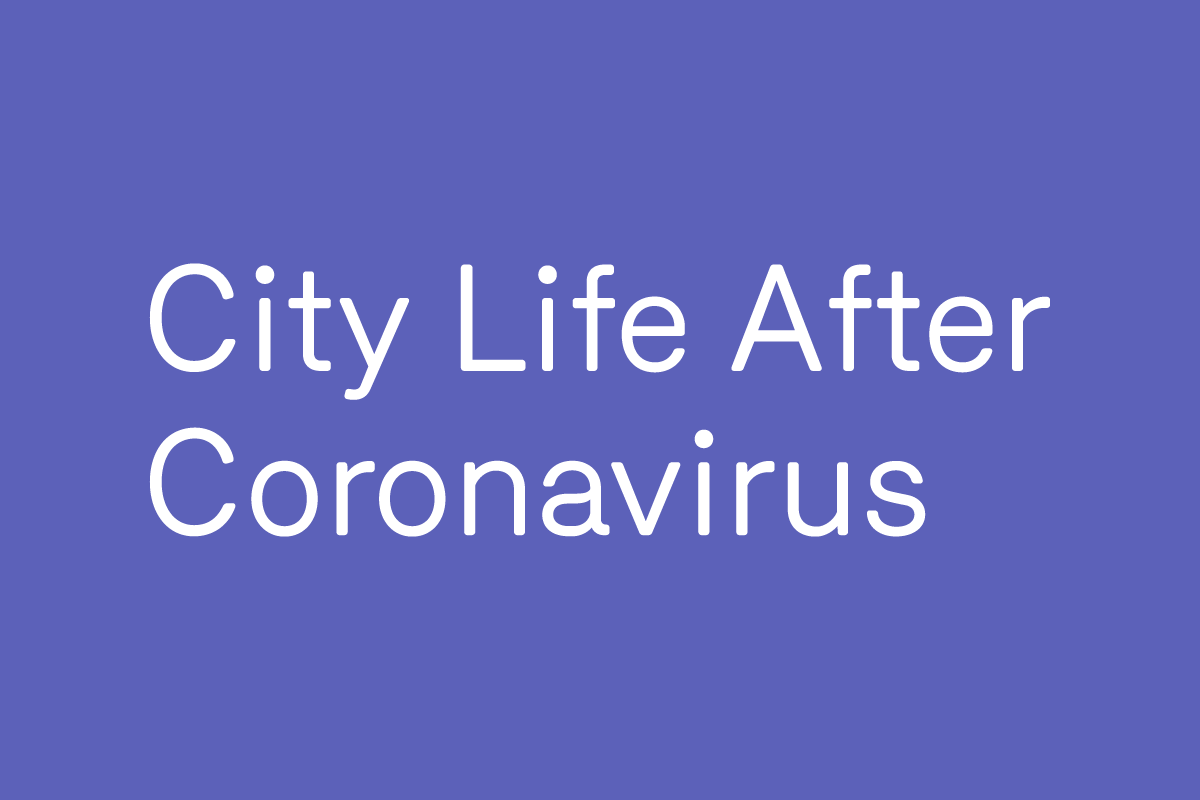 In response to the Covid-19 pandemic, the Urban Design Forum launched City Life After Coronavirus, a digital program convening Fellows and international experts to document global responses to the current crisis and to strategize a road to recovery for New York City.
In April, we released a Call for Ideas to our network soliciting a broad range of submissions that envision how urban planning and design should change in the wake of Covid-19 as we strive to build a more just city for all New Yorkers. We are featuring some of the most compelling ideas in a series of reflections and proposals about diverse topics like education, community engagement, and mobility.
In this moment of crisis, we saw the vast inequity in response and assistance for vulnerable populations. As we move towards implementing reopening strategies, it is evident in cities across the US that black and brown populations are not receiving long term support from government entities. The Urban Design Forum asks: as interdisciplinary civic leaders, how can we rethink the way our city operates? How can we reshape the built environment to redistribute power and opportunity? This Gallery of Urban Ideas presents an initial suite of creative reflections and proposals that we hope will inspire New York City to work towards a safe, equitable and dynamic recovery.
Featuring nearly 50 contributions, we clustered related ideas together by shared themes. Explore the entire Gallery of Urban Ideas below.
Gallery of Urban Ideas ↓
From neighborhood pre-Ks to sprawling university campuses, educational facilities are community hubs that can provide public space and services benefiting people beyond just students. As Mayor DeBlasio pushes for in-person K-12 schooling this month and college students return to NYC from around the globe, we feature two exciting proposals that consider how educational institutions can retool their campuses for Covid testing, economic recovery and recreation.
As people moved to remote working during the pandemic, central business districts turned quiet. questions around how to safely and effectively reintegrate back into offices and bustling business districts have surfaced. Additionally, questions about who current work systems benefit were raised. These proposals investigate work from home gender inequality, internal design responses to make offices safer, and retrofitting existing buildings to accommodate social distancing.
The pandemic has brought to light several structural issues that cities are quickly trying to respond to. Are these reactionary design and policy plans effective for long term recovery? These thought provoking proposals advocate for a reimagining of what a city is and propose alternative ways for creating a resilient built environment. From making city infrastructures more flexible through design, to using Madison Square Park as a test site for recalibrating NYC post-pandemic, these submissions encourage an interdisciplinary approach to recovery.
Grassroots methods of organizing have proven to be effective in creating a sense of community during this remote time and designers are finding ways to establish these ideas on a citywide scale. These proposals emphasize the resident's role in community recovery, the need to re-establish trust in the built environment, and the important steps designers should take to effectively connect with the people they serve.
Movement of people was abruptly halted due to the pandemic, especially in bustling cities like NYC where the subway and buses are essential modes of transportation. As we enter the fall, how can we plan future investments and envision alternative patterns of mobility within our city? These proposals advocate for creating robust walkway systems and restructuring traditional train platform systems to enable safer mobility.
In cities like NYC, affordable housing is in short supply and vulnerable populations face a multitude of roadblocks when trying to find places that are affordable, accessible, and safe—this pandemic has further highlighted this growing inequality. These proposals address the needs of people experiencing homelessness during this time, finding ways to safely connect through communal activities during quarantine, and the power of affordable housing as a means of recovery.
The development of community fridges, mutual aid networks, and other local initiatives have shown that neighborhood-led recovery strategies are essential in meeting the needs of local residents. How does creating self-sustaining neighborhoods aid in building resilient cities? These exciting proposals feature ideas that focus on improving the quality of life for residents on the scale of the neighborhood, and even the block. By creating these bustling hyperlocal networks, we can find solutions to targeted issues and create stronger community ties.
City streets became sites of escape for residents under lockdown. People fled to parks and beaches, emphasizing the importance to accessible and well-maintained green space in the built environment. Additionally, businesses expanded into the streets for distanced outdoor dining. Outdoor space has new meaning, but how do we make it accessible and equal for all residents? These proposals explore ways to engage the public using open spaces and ways to integrate social distancing into street planning.
After months of isolation, the importance of developing safe social infrastructure is key to rebuilding healthy cities. The pandemic has drastically shifted the way we socialize and create networks between each other. We feature proposals that investigate emergency response methods on a local scale, providing elderly populations support in recovery, and the fast-acting power of mutual-aid groups.