Turning the Heat: A Collection of Proposals from the 2019 Forefront Fellows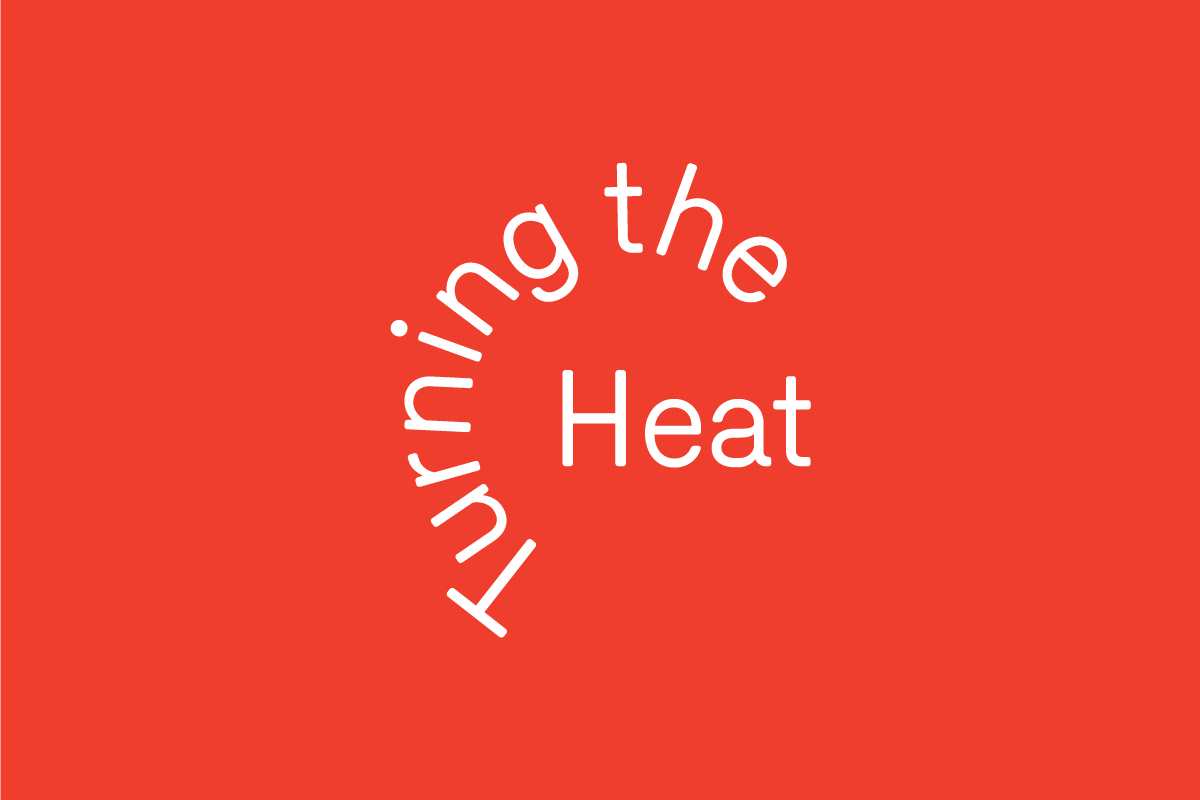 This collection presents the work completed by the Urban Design Forum addressing climate justice issues in New York City through the 2019-2020 Forefront Fellowship. Through Turning the Heat, Fellows developed original design and policy proposals on creating circular economic and sustainable models in NYC, developing community resiliency within NYCHA housing, factoring design into preventative care, and establishing a climate-first approach to housing, which we are pleased to publish alongside interviews with leading experts.
In partnership with the Mayor's Office of Resiliency, Fellows surveyed neighborhoods, studied buildings, interviewed local and international stakeholders, and produced creative research on mitigating heat. This compilation presents the original design and policy proposals developed by the Fellows and accompanying interviews with subject-matter experts.
Our aim in presenting these ideas is to ignite a debate about how to build a more just, resilient, and equitable city for New Yorkers facing the increasingly urgent impacts of climate change. We hope you will share your ideas with us.
Introduction ↓
Introduction
Katherine Sacco
Circular Systems ↓
The Future is Circular: Closing the Loop on New York City's Urban Systems
Lida Aljabar, Brandon Cappellari, Mike Izzo, Amy Macdonald, Rebecca Macklis, Autumn Visconti
An Interview with Nadina Galle
Lida Aljabar
An Interview with Jennifer McDonnell
Rebecca Macklis
An Interview with Will Sibia
Michael Izzo
Design as Preventative Care ↓
Design as Preventative Care
Jill Schmidt Bengochea, Cyrus Blankinship, Eileen Chen, Gregory Harasym, Catherine Joseph, Amritha Mahesh, Kathy Mu
An Interview with Nupur Chaudhury
Catherine Joseph, Amritha Mahesh, Eileen Chen
An Interview with Gretchen West
Amritha Mahesh
Community Resiliency ↓
People-Powered Strategies to Build Community Resilience
Digser Abreu, Rhonda-Lee Davis, Dorraine Duncan, Lydia Gaby, Gloria Lau, Manuela Powidayko
An Interview with Chloe Arnow
Dorraine Duncan
An Interview with Tina Johnson
Rhonda Lee Davis
Just Climate, Just Housing ↓
A Climate-First Approach to Housing
Abe Bendheim, Renée Crowley, Mike Harrington, Pallavi Mantha, Mallory Taub
An Interview with Jeffrey Moelis
Mallory Taub
An Interview with Will Thomas
Renée Crowley
Editor ↓
Katherine Sacco and Kima Hibbert
Design Concept ↓