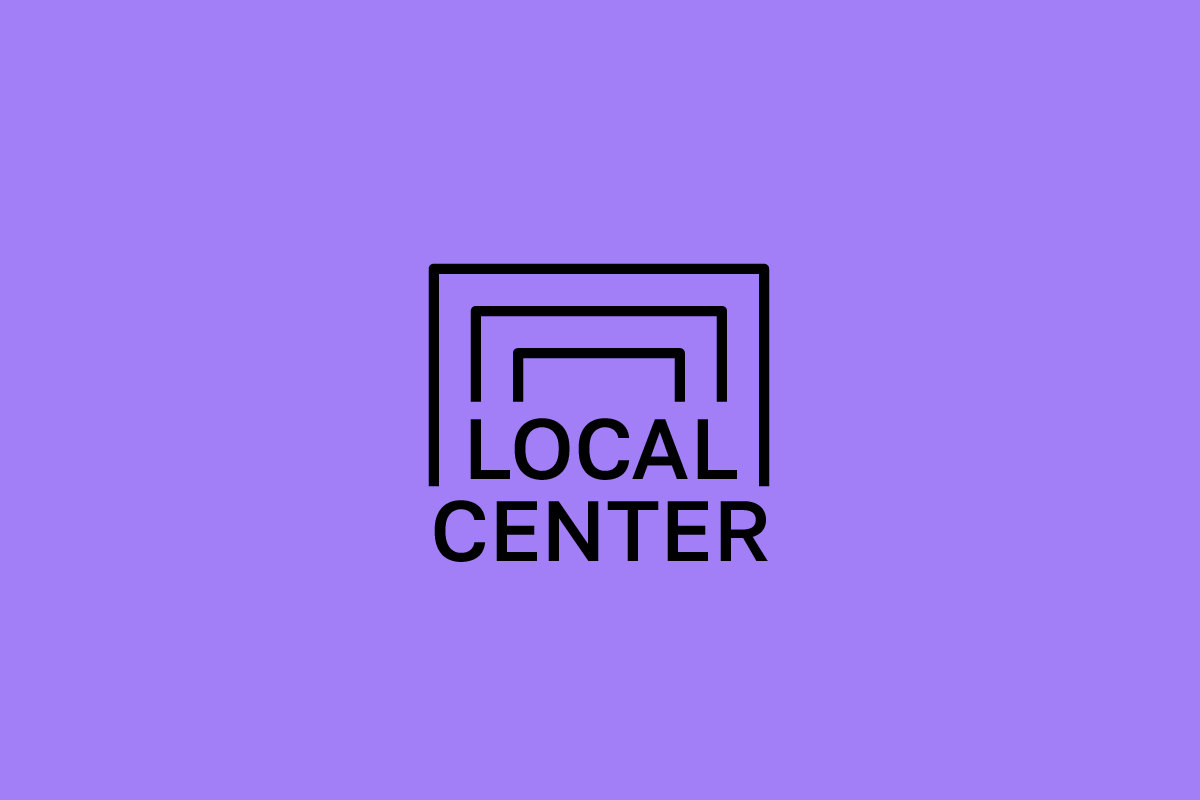 Overview
The Local Center is a partnership between the Association for Neighborhood & Housing Development (ANHD) and Urban Design Forum to connect neighborhood leaders, designers, and government agencies to transform public space across New York City.
We believe every New York City neighborhood should have the power and resources to shape its own future. Top-down planning and public engagement practices leave few opportunities for communities to drive their own visions for public space. In low-income communities of color, many residents feel over-planned and distrustful that new investments will respond to their needs.
The Local Center aims to support neighborhood leaders to shape public spaces in their neighborhoods. Local organizations who advocate for their communities day in and day out know best what their neighborhoods need. Through new connections to local organizations, designers can support them to bring their visions to life. Our goal is to create meaningful opportunities for community leaders, designers, and city agencies to model design approaches that center community visions, resulting in more just and joyful public spaces across the city. In spring 2023, we launched our first cohort of five projects supporting neighborhood leaders to advance their visions for culture and heritage in the public realm.
This fall, we will take on three new projects to equip neighborhood organizations serving underinvested commercial corridors with technical assistance, funding, and connections to envision the future of their public spaces through vision planning and lighting installations. We welcome nimble, mission-driven design teams, lighting designers, and legal experts to support these partners. Teams will contribute to meaningful projects, benefit from leadership development, and receive a modest honorarium. Responses are due by October 25th.
We are thrilled to collaborate with partners at the NYC Department of Small Business Services, the NYC Department of Transportation, the Office of the Chief Public Realm Officer, and the Office of the Deputy Mayor for Housing, Economic Development & Workforce on these projects to advance a more vibrant public realm.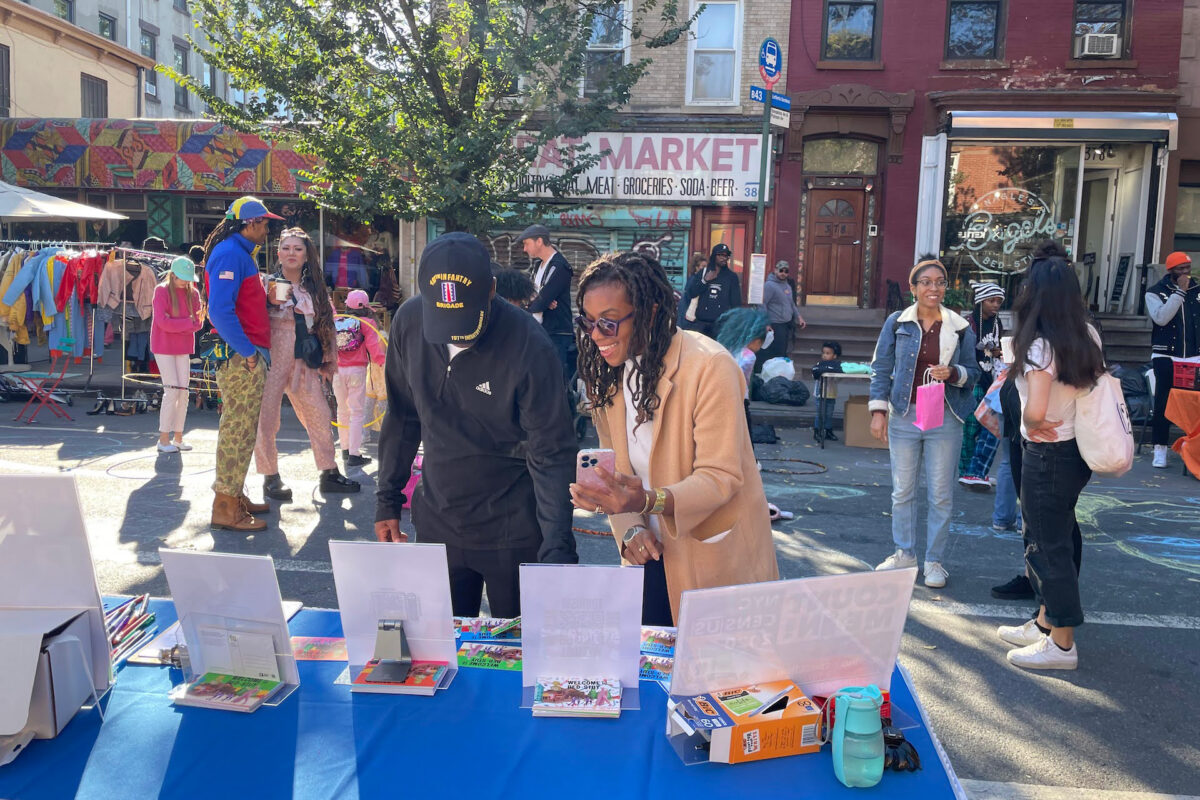 Why are we doing this?
Commercial corridors are the spines of New York City neighborhoods. They serve as engines for local economies and bring together neighbors to build community cohesion.
From Downtown Brooklyn to Hudson Square, Business Improvement Districts (BIDs) are developing new public realm vision plans for their commercial corridors. They are beginning to implement creative projects in streets, storefronts, and public spaces that reflect their neighborhoods' unique characters, histories, and demographics. As public-private partnerships, BIDs are uniquely able to work within and outside of city government to champion their neighborhoods' needs.
New York City has more opportunities than ever to invest in public space through new programs like Open Streets and Open Restaurants. However, improvements to streets, plazas, and public spaces are often slow to reach low-income communities of color. We aim to address that gap by providing seed funding, capacity building, and technical assistance to many neighborhoods that haven't seen investments in their commercial corridors in over a generation.
We aim to partner with three small BIDs in historically underinvested neighborhoods that have led some community engagement or planning to date, but need additional support to develop and implement public realm projects. We will support our partners to develop public realm vision plans in their commercial corridors. We will also support partners to develop lighting installations that address immediate needs, foster safer public spaces, and demonstrate the power of public space improvements.
We will recruit teams of architects, urban planners and urban designers; lighting designers; and lawyers to provide technical assistance. Over twelve months, teams will lead engagement, develop ambitious but achievable vision plans, and produce lighting installations and other public realm pilots. We will support partners to connect with city agencies and advocate for their plans to become capital improvements.
How does it work?
We invite small BIDs across the five boroughs to share their visions for public space. We will select three BIDs as partners.
We recruit teams of designers, lawyers, and other collaborators to support our partners with community engagement, visioning, and activation. BIDs will interview and select their teams.
We offer seed grants and build relationships with government agencies to help partners realize their projects.
We meet as a cohort to solve problems, workshop ideas, and dream up how to build a more just and beautiful city.
Together, neighborhood partners and project teams realize public space projects and develop bright visions for the future.
What can we offer?
Vision Planning: We'll support each partner to develop an ambitious but achievable vision plan for their neighborhood's public spaces.
Lighting Installation: We'll support each partner to implement a temporary lighting activation in spring/summer 2024 to draw foot traffic and strengthen neighborhood safety.
Technical Assistance: We'll recruit a dedicated team to provide low bono technical assistance in design, planning, lighting design, and legal advice.
Funding: We'll provide each partner with up to $175,000 over the course of twelve months to build capacity, fund technical assistance, and implement public space projects.
Connections: We'll help you connect to city agencies and provide support to navigate permitting and approvals.
Capacity Building: We'll provide trainings on project development, organizational growth, fundraising, sustainability, advocacy and more.
Learning Community: You'll join a learning community focused on community-led design and development projects with other organizations across the city.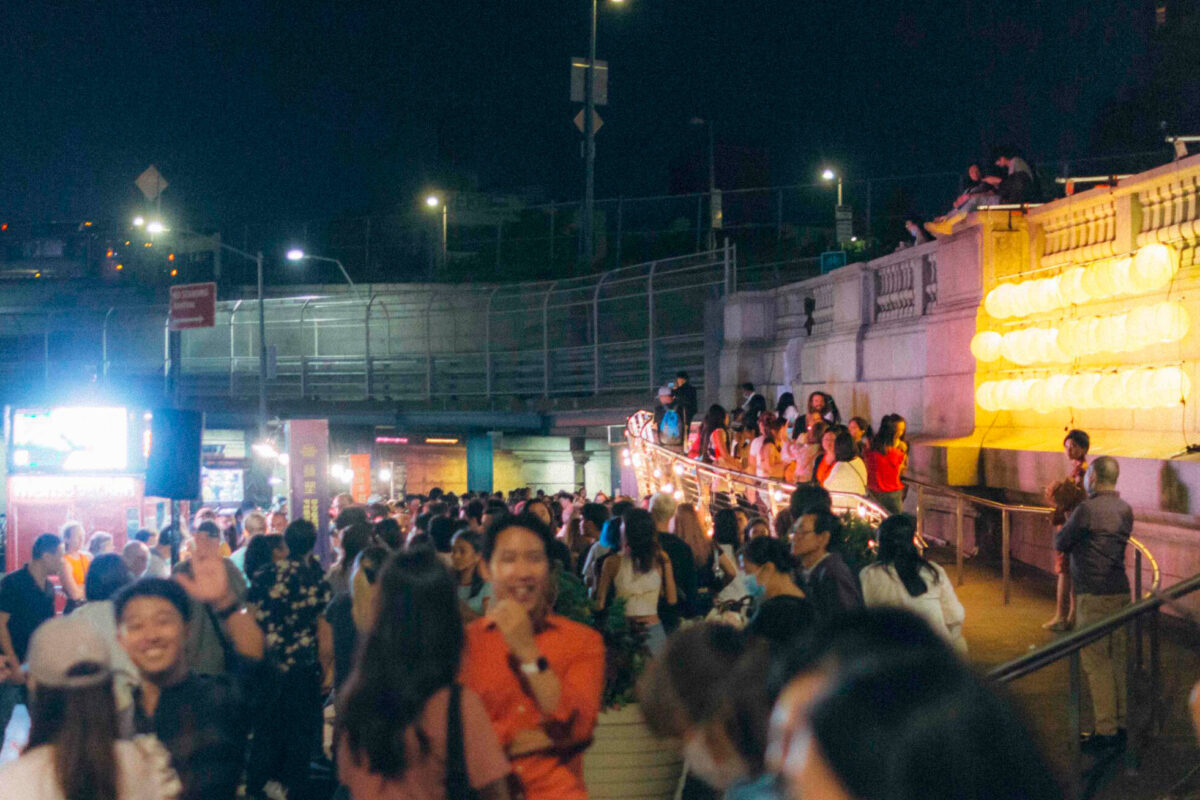 What can we do together?
We're excited to hear your ideas for how the public realm can express the unique character of your neighborhood, draw foot traffic to small businesses, and build community health and wellness. Through vision planning and pilot installations, we can support the design of public space to include…
Lighting installations that celebrate your neighborhood's main street
Seasonal activations such as a market that celebrates local food traditions or art installations to enliven gathering spaces
Open Streets activations to drive foot traffic to local small businesses
Wayfinding and place-based signage to tell local histories and help visitors navigate the area
Activations in vacant storefronts
New or improved seating in your plaza
Creative approaches to manage waste
Environmental improvements such as flexible shading structures, tree pit enhancements, and more
Where can we work?
We welcome partners to think broadly about the transformation of the public realm in your neighborhood, including:
Streets, parking lanes and sidewalks
Parks
Plazas
Rooftops
Trash cans and waste management
Tree pits and rain gardens
Light poles and street signs
Bike lanes, bus stops, and other transportation infrastructure
Vacant storefronts
What types of technical assistance could be available?
We will help partners build a technical assistance team that meets their project's needs, which may include urban designers, planners, architects, engineers, landscape architects, lawyers, graphic designers, and others. As part of the visioning and piloting scope, the technical assistance team may support with activities such as:
Facilitating vision planning for neighborhood public spaces, including workshops and site visits
Producing synthesized vision plans for public space to be used as advocacy tools for further support
Designing and fabricating temporary structures and lighting installations in public space
Producing conceptual or technical drawings for site plans
Designing basic renderings of possible uses of public space
Developing schematic designs for lighting, planting and other uses
Supporting navigating permitting and other regulations
Designing and producing graphic wayfinding or local history markers
Producing creative community engagement materials, such as surveys, maps, or interactive objects to support community visioning
Developing marketing materials for local events or neighborhood activations
Who are eligible partners?
We're looking to partner with small Business Improvement Districts (BIDs) that seek to lead vision planning and pilot installations for their public spaces. Small BIDs are defined as place-based nonprofit organizations that are currently addressing commercial corridor recovery, management, and growth within the boundaries of an existing Business Improvement District (BID) in NYC with an annual assessment less than or equal to $600,000 OR with an annual assessment less than or equal to $1 million and located in a low- to moderate-income neighborhood.
This program aims to support partners with deep community ties in majority BIPOC and/or immigrant neighborhoods, neighborhoods that face historic disinvestment in public space and/or under resourcing of neighborhood organizations, and neighborhoods experiencing other forms of economic insecurity such as low median incomes or high vacancy rates. We welcome partners from all geographies, and particularly encourage applicants from the Bronx, Southeast Queens, and Staten Island. We encourage applications from partners who have historically and/or plan to work with small business owners, merchants and local vendors.
We can support projects in various stages of development – from BIDs that have a Commercial District Needs Assessment (CDNA) in hand that they're ready to take action with, to those who have led informal engagement and now want to more formally surface and address their neighborhood's public realm needs.
BIDs that have received a Commercial District Lighting Grant from SBS are not eligible for this opportunity.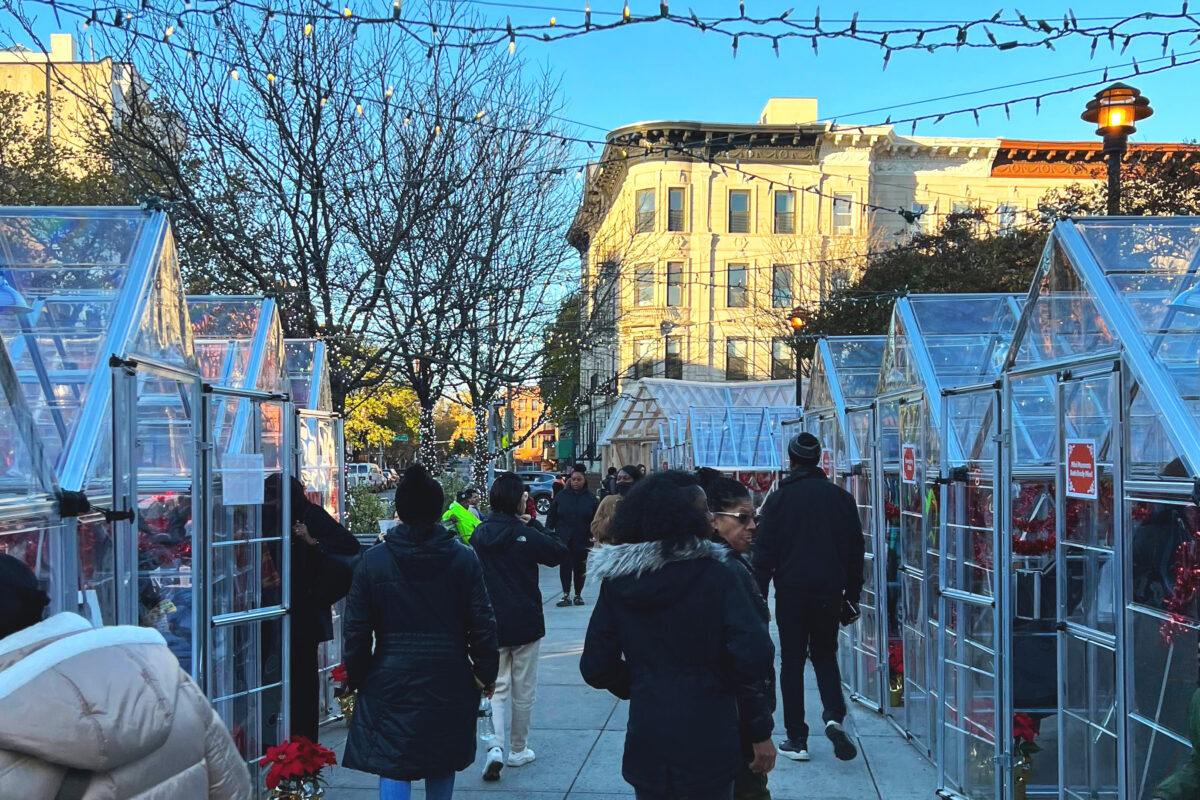 Submission
Let us know you're interested by answering a few questions via the Google Form linked below. Submissions are due by October 25, 2023 at 11:59 PM ET.
We will publish an FAQ on urbandesignforum.org. Please send all additional questions to:
Information Session
We will hold an information session about this opportunity via Zoom on Thursday, September 28, 2023 from 12:00-1:00p ET.
RSVP
Timeline and Key Program Dates
September 13: Call for Partners Opens
September 28: Information Session 12:00-1:00p ET, Zoom
October 4: FAQs Published
October 25: Submission Deadline 11:59 PM ET
November 10: Notifications to Selected Partners
December 4: Selected Partners Review Design Team Submissions
December 11: Selected Partner Interview & Select Design Team
December 18: Design Team Notifications
January 26, 2024: Program Orientation 9:00am-5:00pm ET, in person
January – June 2024: Vision Plan Development & Lighting Installation Design
June 2024: Draft Vision Plan Release, Lighting Installation Completed
July – November 2024: Vision Plan Feedback and Engagement
November 2024: Finalize Vision Plan, Public Program Summit
December 2024: Future Planning
Selection Process
After we review interest forms, we will reach out to competitive applicants for a one-hour conversation to learn more about your project idea. An independent jury will review proposals and select three projects in October/November 2023.
Support
This initiative is made possible with support from National Grid, Department of Small Business Services, Charles H. Revson Foundation, and the NYC Green Relief & Recovery Fund.
Image Credits:
1. Program Identity by Partner & Partners
2. Bedford-Stuyvesant Restoration Corporation
3. Kyle Lee
4. Bed-Stuy Gateway BID