The Local Center is supporting community-led activations of public space across the five boroughs.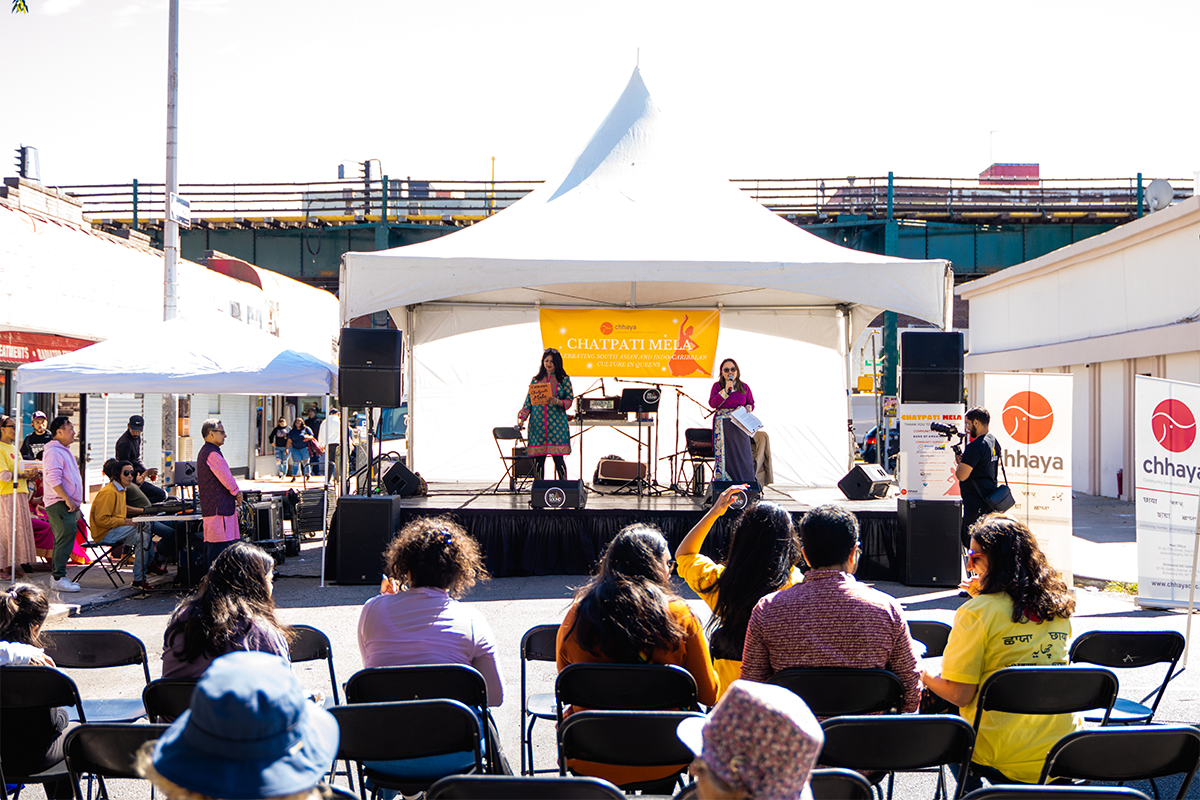 ⦿ Richmond Hill, Queens
Community Partner:
Chhaya CDC
Project Team:
Studio Fōr and Hive Public Space
Chhaya CDC, in collaboration with Studio Fōr and Hive Public Space will activate Lt. Frank McConnell Park to celebrate the Indo-Caribbean and Punjabi communities of the area. They will lead a community engagement process culminating in a street fair to celebrate Richmond Hill's heritage, while organizing to develop a long-term vision for the space.
The only South Asian and Indo-Caribbean Community Development Corporation (CDC) in the nation, Chhaya works to build community power, housing stability, and economic well-being for New York's South Asian and Indo-Caribbean communities.
Studio Fōr and Hive Public Space, NYC based design firms, came together out of a shared love for New York City and an understanding that public spaces are integral to the health and well being of our neighborhoods, especially those that are overlooked. Their approach is community centered and collaborative, and through this project, they aim to facilitate the creation of an equitable, inclusive space for and by the communities of Richmond Hill.
---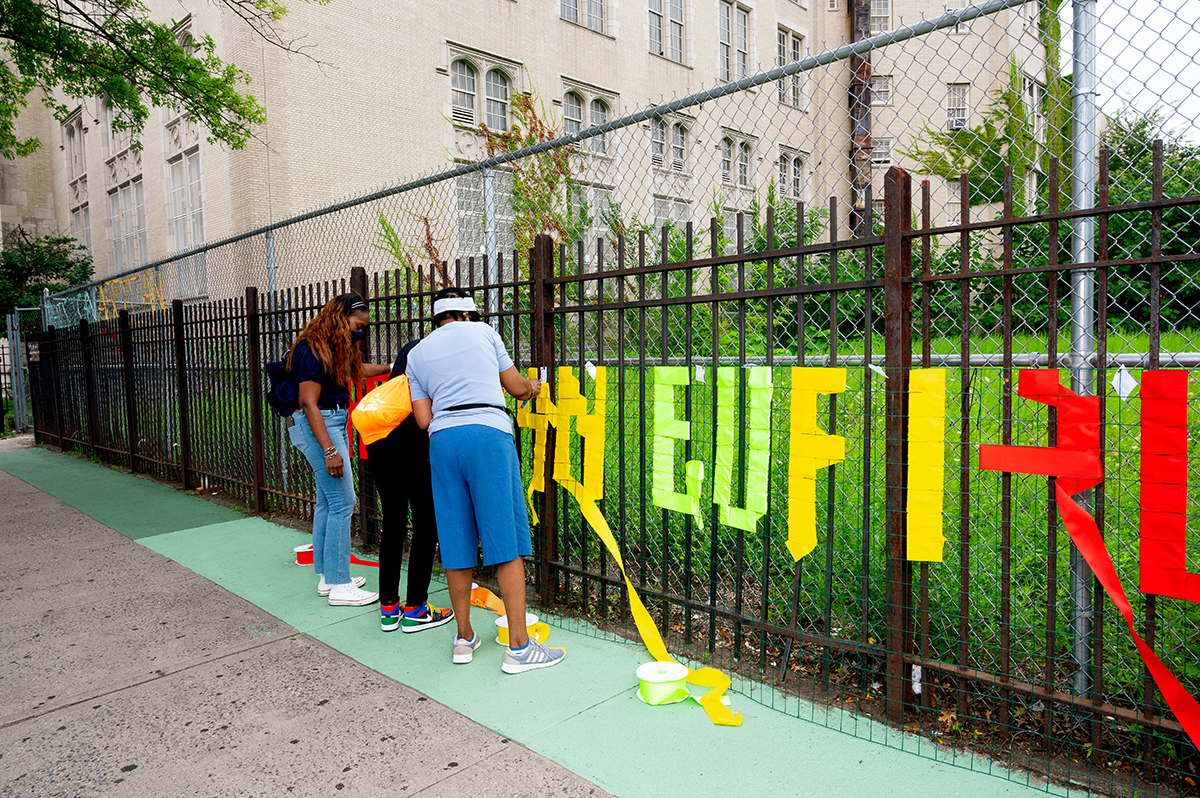 ⦿ Flatbush, Brooklyn
GrowHouse Community Design + Development Group, in collaboration with Creative Urban Alchemy will develop creative activations around the Flatbush African Burial Ground. They will support a community engagement process to establish a long-term vision for the space, which will further their work to develop a Black history corridor connecting sites of resistance and connection in Central Brooklyn.
GrowHouse uses the intersections of urban planning, design, storytelling, and technology to fight displacement. They build community wealth by allowing young Black creatives and their allies to become developers of our own neighborhood through collective ownership of artistic production and a portfolio of neighborhood real estate and land, businesses, and cultural institutions.
The Creative Urban Alchemy team is a multidisciplinary team of designers, planners, strategists, artists and community engagement practitioners passionate about serving communities of New York City. Their collective engagement philosophy is rooted in cultivating relationships, supporting capacity building and moving at the speed of trust.
---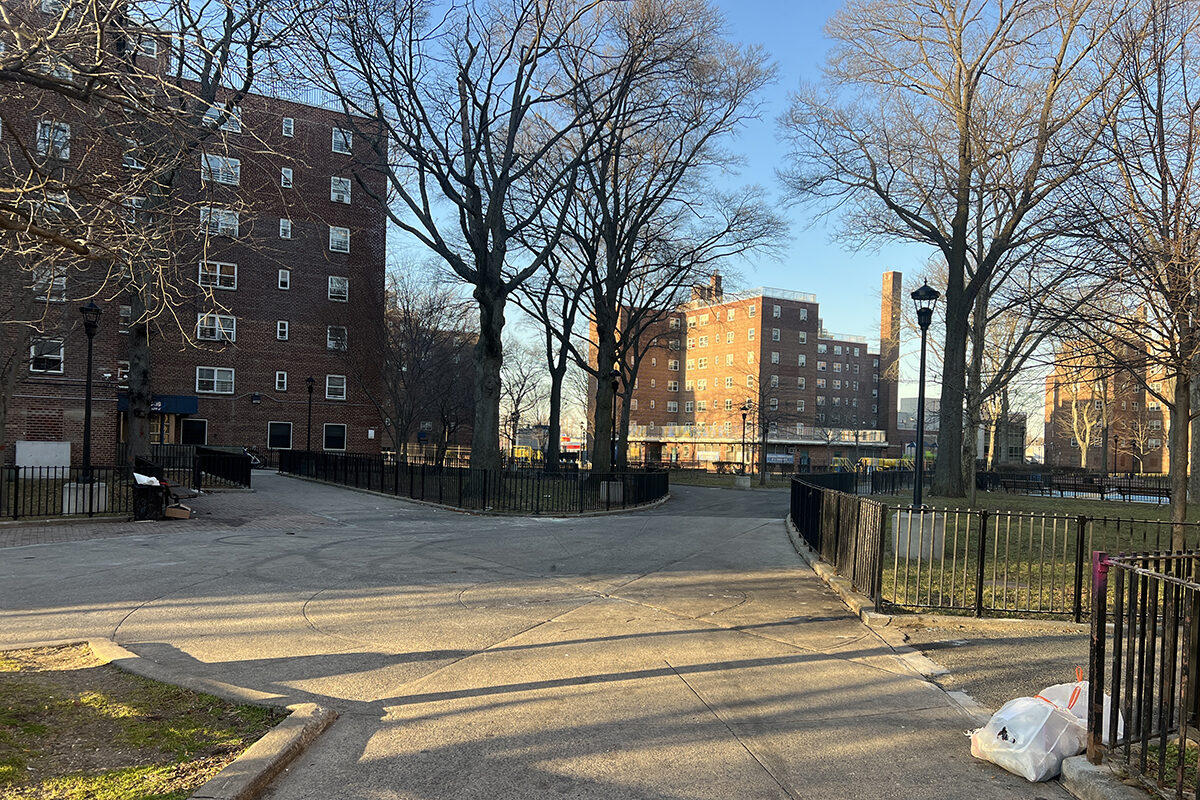 ⦿ Far Rockaway, Queens
Community Partner:
Queens Community Justice Center – The Rockaways
Project Team:
RUEd' ARCH and Snøhetta
Queens Community Justice Center-The Rockaways (QCJC-TR), in collaboration with RUEd' ARCH and Snøhetta will activate shared spaces on NYCHA campuses through resident-led street festivals and cultural programming that uncovers the local history of Far Rockaway. These activations will celebrate the resilience of Far Rockaway and provide safe spaces for people to be together in community.
Queens Community Justice Center-The Rockaways (QCJC-TR) is an operating project of the Center for Justice Innovation, a nonprofit organization that works to create a fair, effective, and humane justice system by designing and implementing operating programs, performing original research, and providing reformers around the world with the tools they need to launch new strategies. QCJC-TR was launched in 2021 in Far Rockaway, Queens, to serve as a local hub for alternative-to-incarceration programming, youth development, and community safety initiatives.
RUEd' ARCH, a BIPOC woman-owned design firm based in East Harlem driven by an optimism in design's power to shape people's daily experiences, partnered with Snøhetta, an internationally acclaimed transdisciplinary design firm. The two firms ground their partnership upon a focus on inclusive design processes, access, equity, and respect for the natural environment and human-centered public spaces, and are excited to engage, envision, design, and create with Queens Community Justice Center and the communities of Far Rockaway.
---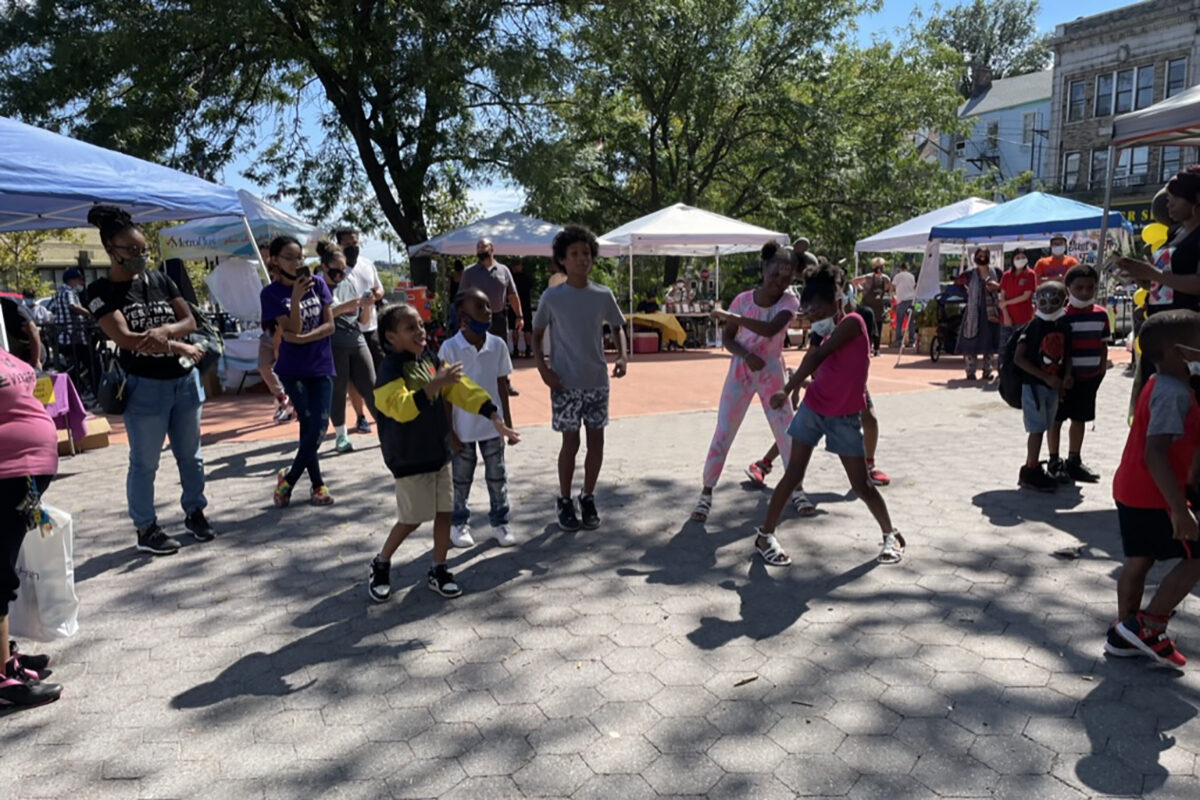 ⦿ Tompkinsville, Staten Island
Community Partner:
Staten Island Urban Center (SIUC)
Project Team:
A+A+A
Staten Island Urban Center (SIUC), in collaboration with A+A+A, will activate Tompkinsville Park as a community asset to uplift the richness of Afro-Caribbean culture through food, art, dance and music grounded in the memories of ancestors. They will launch a food and spice market that brings visibility to Black, Afro-Caribbean, and Latinx communities in Staten Island.
SIUC is a community development through community involvement organization, lifting the voices of Staten Island's most marginalized and vulnerable communities experiencing social, environmental and criminal injustices. Their community-centered work is grounded in the pursuit of cultural equity, thrivability, self-determination and independence.
A+A+A is Andrea Chiney, Ashely Kuo and Arianna Deane. They are a multidisciplinary design and architecture studio committed to making places more inclusive, collaborative, and joyful.
---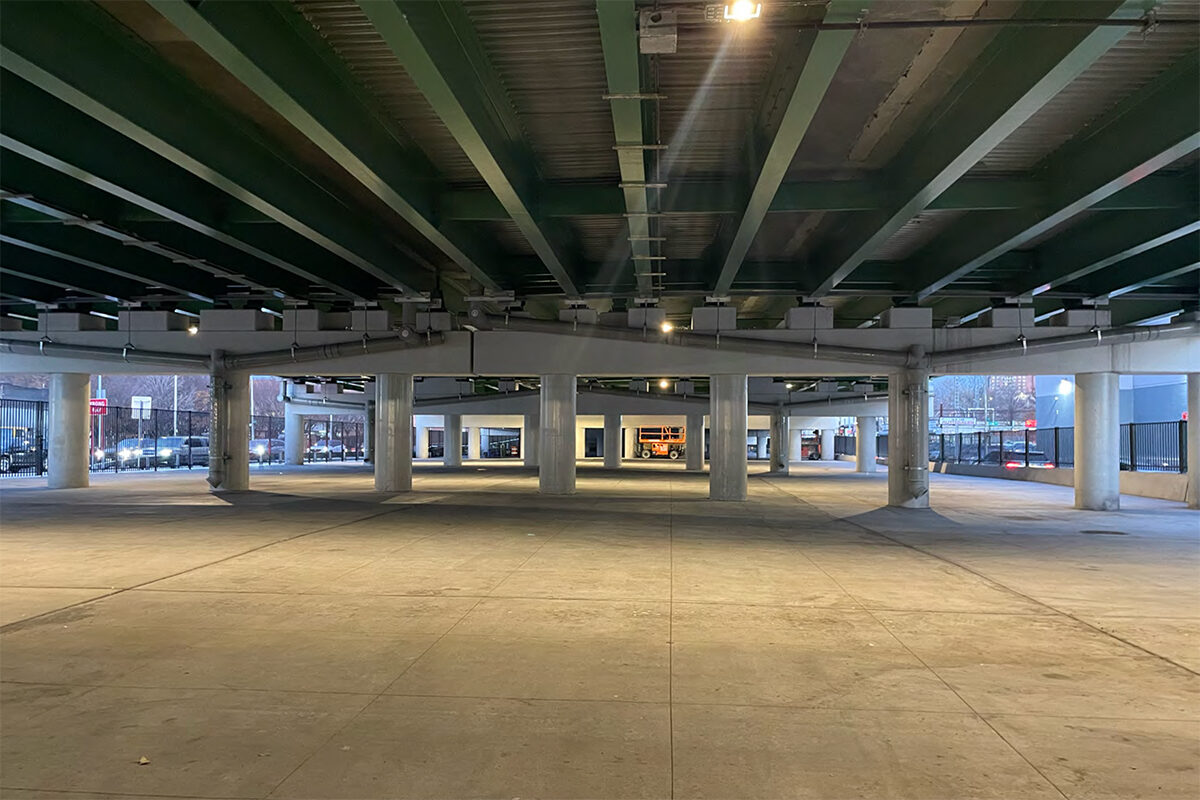 ⦿ Soundview, Bronx
Community Partner:
Youth Ministries for Peace and Justice (YMPJ)
Project Team:
Ennead Lab and Public Works Partners
Youth Ministries for Peace and Justice (YMPJ) in collaboration with Ennead Lab and Public Works Partners will activate the future site of the Soundview Economic Hub — a currently vacant space underneath the Bruckner Expressway — with temporary art installations that honor the history of self-determination in the Bronx.
YMPJ was founded in 1994 with the mission to rebuild and improve critically impoverished neighborhoods of the South Bronx. YMPJ prepares residents to lead campaigns that prioritize environmental justice, economic opportunity, and fundamental change within the systems of oppression that challenge their ability to thrive.
Ennead Lab, the research and development arm of Ennead Architects, together with the urban planning and consulting firm Public Works Partners, have teamed up to combine their shared passion for community-led design with their expertise in architecture, planning, and community engagement. As a partnership, they have a history of collaboration in the South Bronx and are looking forward to applying their participatory design approach in support of YMPJ's vision for the Soundview Economic Hub.
---
Images courtesy of partner organizations
Graphics by Urban Design Forum and Partner and Partners