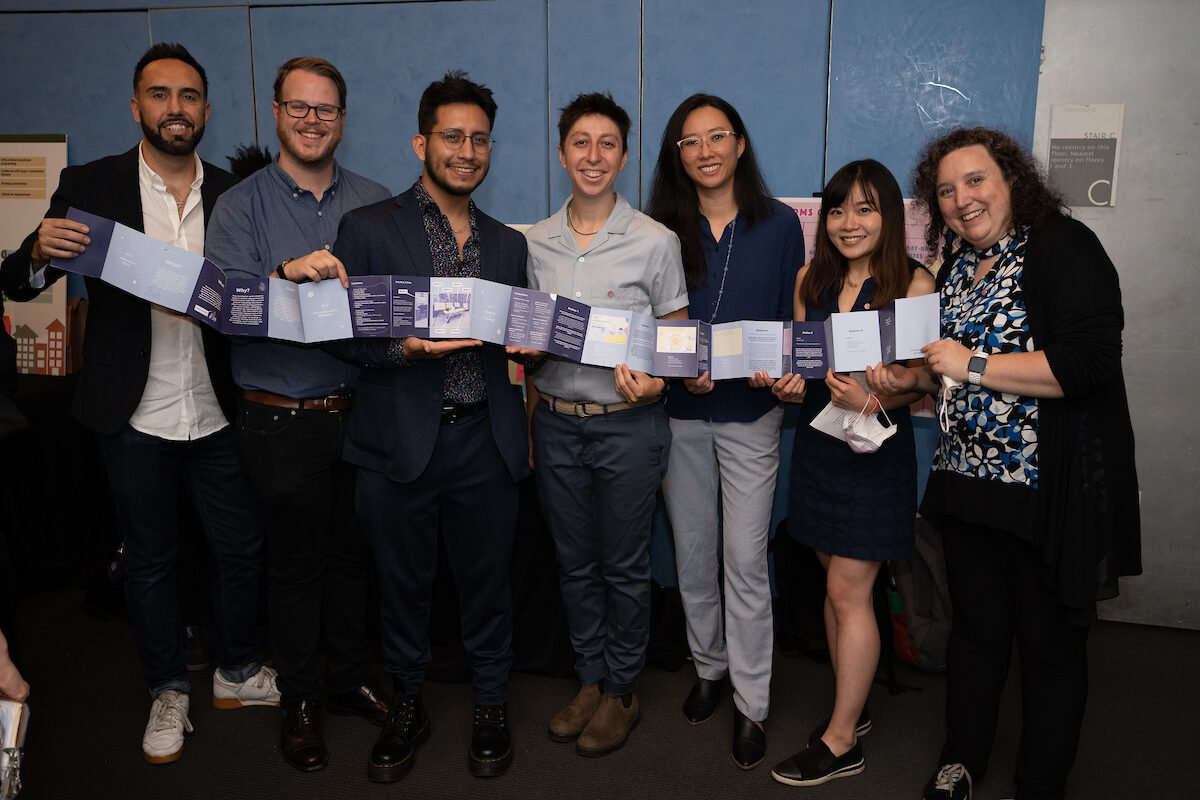 The Urban Design Forum's 2021 Forefront Fellowship, Neighborhood Fare, explored how to foster food equity in every New York City neighborhood through the built environment. In partnership with the Department of City Planning and the Mayor's Office of Food Policy, Fellows investigated how city government can strengthen community-based infrastructure to advance food equity.

This year, Fellows developed original projects that explore how to shape better food landscapes, decentralize food hubs, support immigrant-led food businesses, and create community among urban growers. Learn more about their projects here.
by Chit Yee Ng, Cristina Lee, Alexis Luna, Catherine Ponte, Ciara Sidell, Will Thomson, Alejandro Vazquez
Share Shed NYC seeks to strengthen networks amongst urban growers — encompassing community gardeners, urban farmers, school gardeners, and others growing food in the city. We aim to facilitate resource sharing through tools and platforms co-created with these urban grower communities.
New York City has over 20,000 volunteer growers stewarding more than 550 community gardens, NYCHA farms, school gardens, and commercial and nonprofit farms. Limited financial, material, and tool resources are available to growers, often resulting in a culture of competition. Despite these challenges, some growers make an effort to share tools, knowledge, and material surpluses.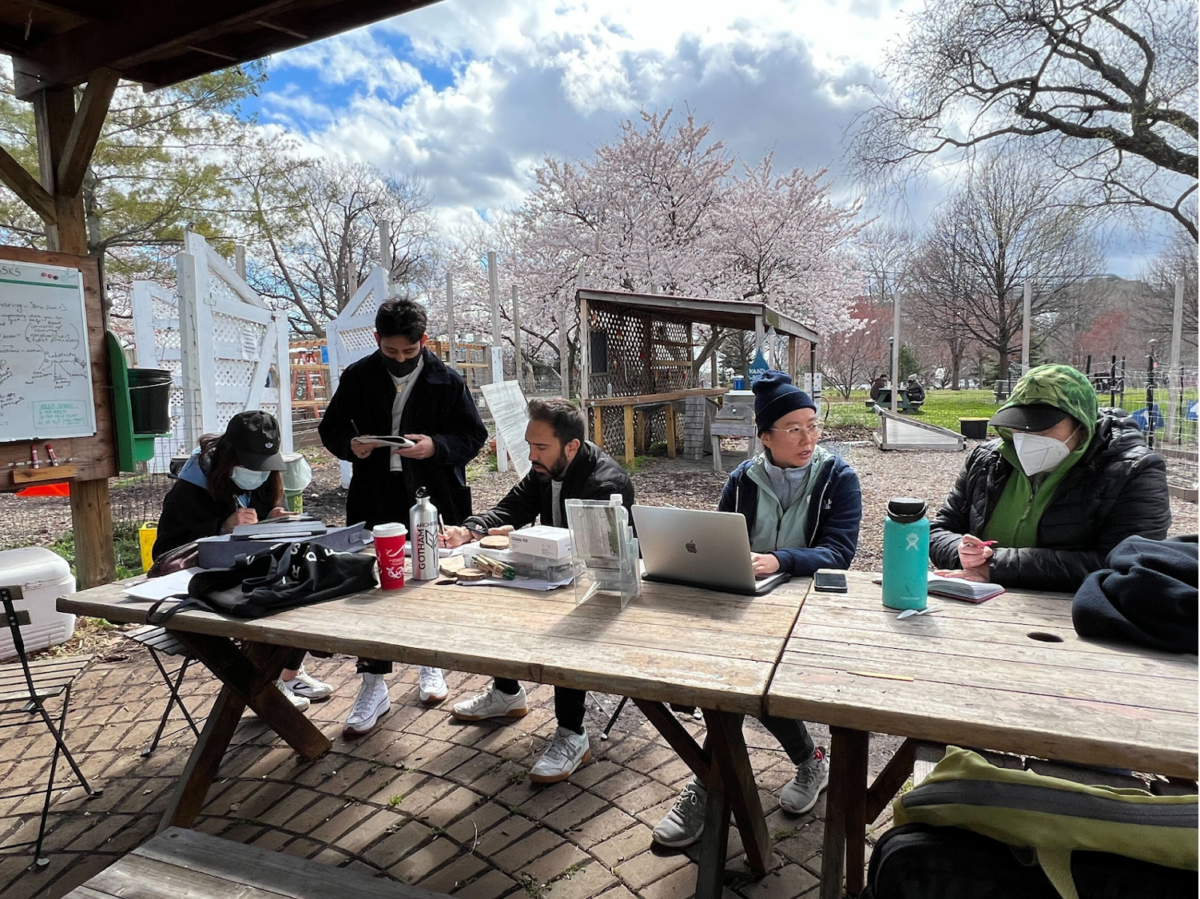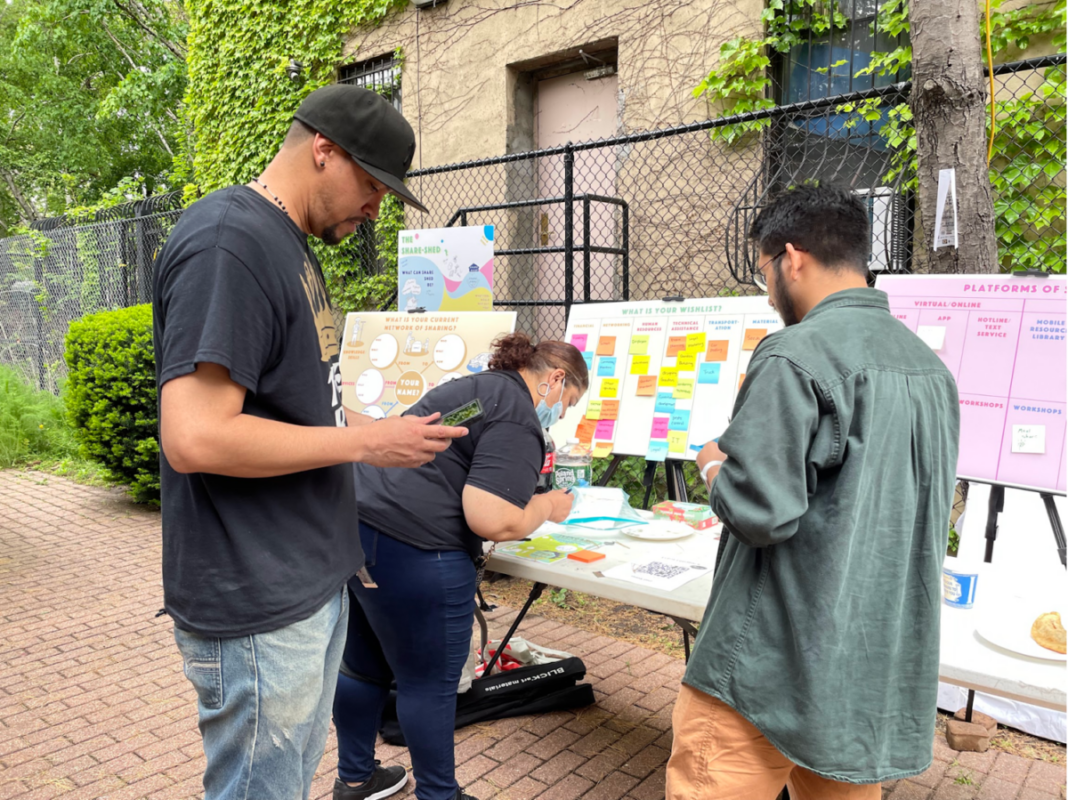 Through Share Shed NYC, we have developed a process for uncovering how best to support growers in their existing and expanding efforts to share resources. Our process is designed to be iterative and replicable. We developed this process in collaboration with South Bronx gardens, but hope it can extend to other communities across New York City eager to co-create sharing tools for greater resilience and success.
Through our pilot work in the South Bronx, we created a facilitation guide for community engagement to learn more about growers' resource needs and preferred sharing platforms. In our report, we have also highlighted some potential outcomes that can serve as inspiration for urban growers as the Share Shed NYC development process continues.
Ultimately, we envision Share Shed NYC to be a set of resource sharing platforms created in collaboration with urban growers that are accessible across cultures, languages, abilities, and economic statuses.
Resource sharing — whether through a platform, tool, or physical space — can support an ever-growing network of growers and advocates to move toward greater empowerment and food sovereignty.
Authors
Chit Yee Ng is an Architectural Designer at Marvel. Chit has been working on projects of multiple scales, from educational improvements to city planning projects. Through her graduate studies, she focused on food and waste infrastructure in public spaces. Her research on city services and urban design reimagines the current NYC infrastructure systems.

Cristina Lee is a public health professional dedicated to strengthening food systems, advancing food equity, and preventing diet-related chronic diseases. She works as a Data Analyst at the NYC Department of Education and collaborates in food policy and food systems research at the Johns Hopkins Bloomberg School of Public Health. Cristina is an MPH candidate at Johns Hopkins and holds a BSc in Pharmacy-Biochemistry from Universidade de São Paulo.

Alexis Luna is an immigrant, architectural designer and a team member at FE. Alexis is passionate about the design for equitable cities in regards to food accessibility and spaces of assembly for communities of color and undocumented citizens. Alexis' office experience has focused on projects that harbor communal potential in their sightings. Alexis holds a B.Arch and a Master of Infrastructure Planning from NJIT.

Catherine Ponte is an urban planner, educator, and artist based in New York City. She is fascinated by how urban landscapes provide opportunities for resilience and expression. Catherine serves in NYC DOT's Regional and Strategic Planning group, teaches about urban gardens and farms at NYU, and creates nature inspired art.

Ciara Sidell is a lifelong New Yorker, committed to growing food in educational spaces in NYC. Ciara has farmed at the Queens County Farm Museum, taught with City Growers on Brooklyn Grange's rooftop farms, managed Harlem Grown's network of growing spaces, and currently manages the Randall's Island Park Alliance Urban Farm — an educational farm, designed completely with teaching and learning in mind. Ciara is endlessly interested in engaging folks in learning and discussion around the intersections of farming, justice, community, and the urban landscape.

Will Thomson is a certified arborist and landscape designer. Currently in the 2023 cohort for the Spitzer School's Master of Landscape Architecture program, Will also holds a MSc in Environmental Science from the American University of Beirut and works as a consulting arborist with AECOM.

Alejandro Vazquez is a landscape designer at Field Operations with a passion for sustainable community-led public spaces. Alejandro is co-leading a series of projects in his native Miami, where he recently completed The Underline's Phase 1. Alejandro is enrolled in Farm School NYC, which trains locals in urban agriculture, food access and racial justice issues.