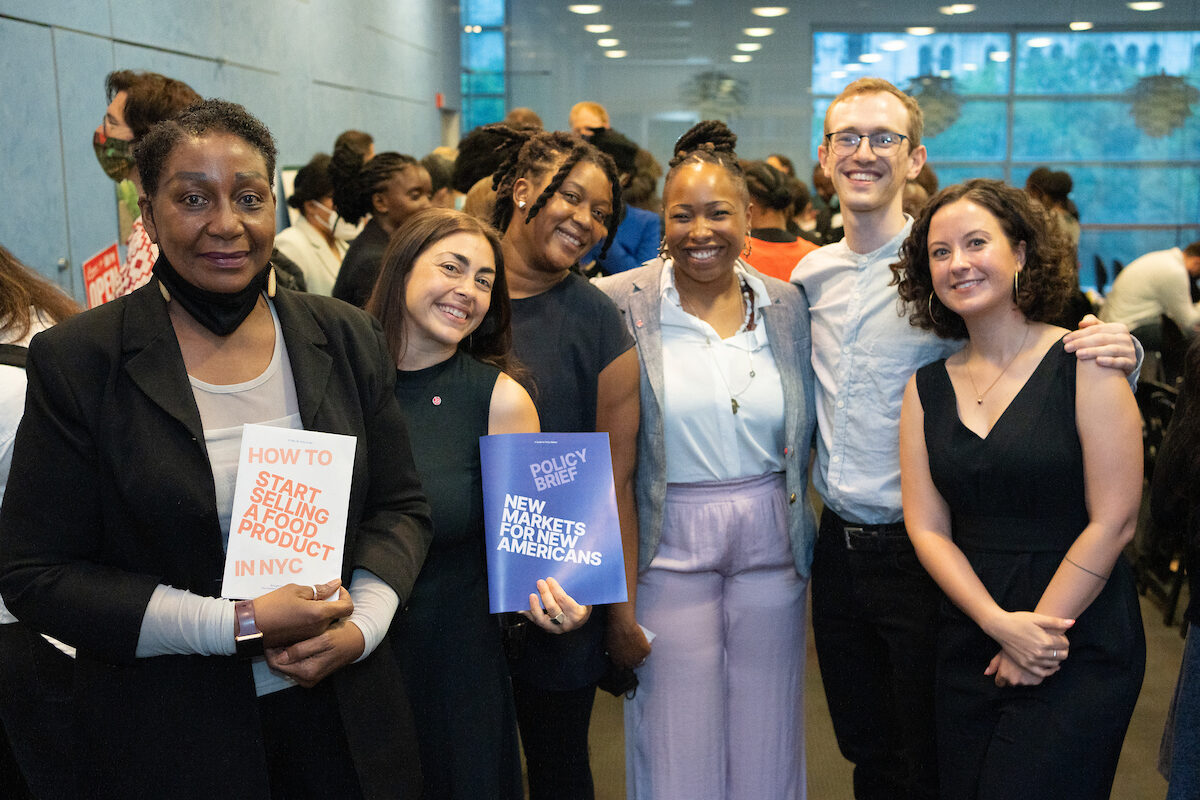 The Urban Design Forum's 2021 Forefront Fellowship, Neighborhood Fare, explored how to foster food equity in every New York City neighborhood through the built environment. In partnership with the Department of City Planning and the Mayor's Office of Food Policy, Fellows investigated how city government can strengthen community-based infrastructure to advance food equity.

This year, Fellows developed original projects that explore how to shape better food landscapes, decentralize food hubs, support immigrant-led food businesses, and create community among urban growers. Learn more about their projects here.
By Tim Duschenes, Olivia Flynn, Genea Foster, Rae Gomes, Despo Thoma, Kimberly Vallejo
Immigrants are the backbone of New York City's economy. Since the 1980's, New Americans have created half of the small businesses in the city. Despite being economic drivers, tourist attractions, and part of the city's rich cultural make-up, immigrants working in any facet of the food industry lack support in the best of times, and are the most vulnerable in a disaster. When the city shut down in early 2020, immigrant-owned businesses, along with Black-owned businesses, received the least assistance, and immigrant neighborhoods saw the highest rates of food insecurity.
Equitable recovery for New Americans must include support for immigrant-led businesses that immigrants rely on for economic stability and food security.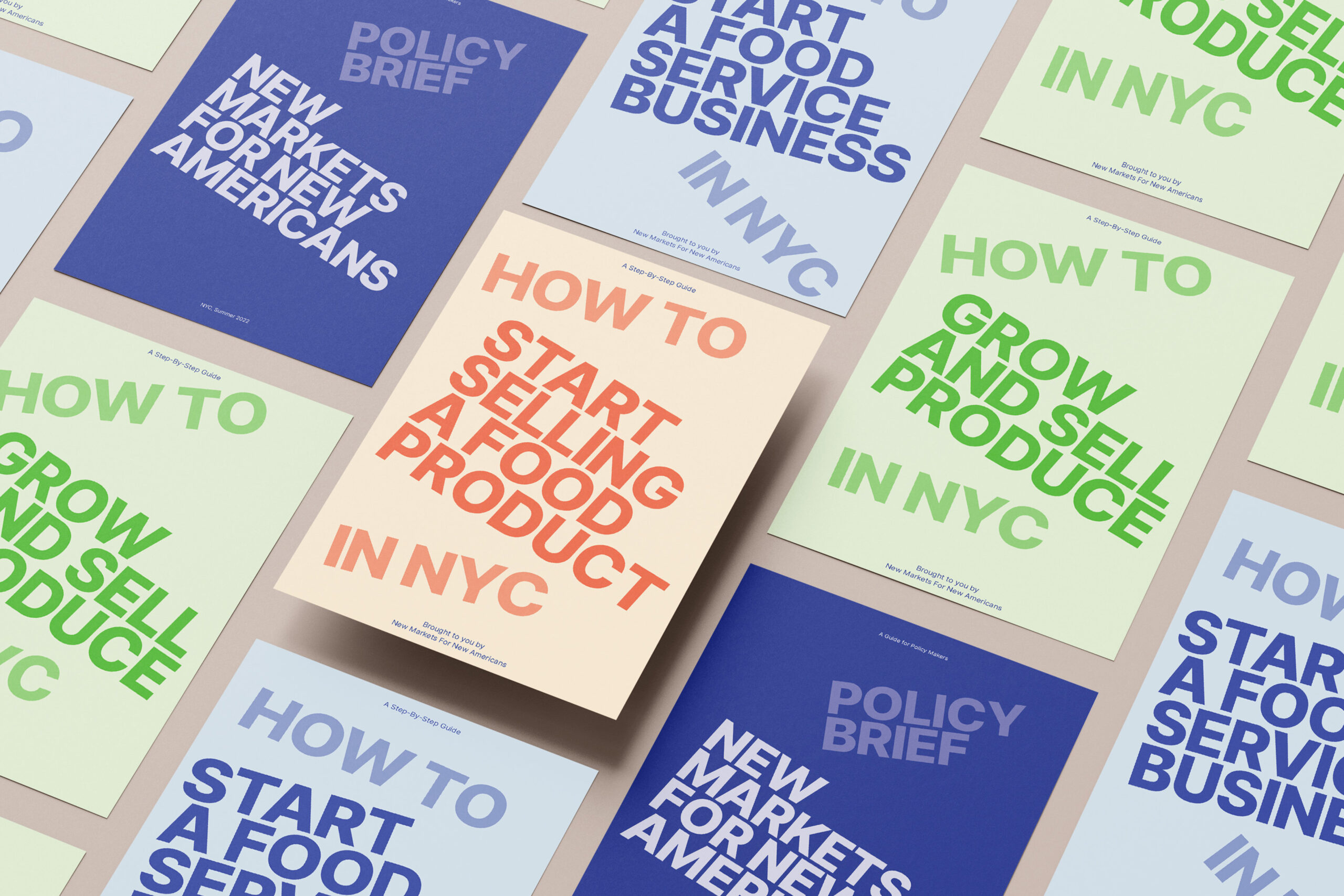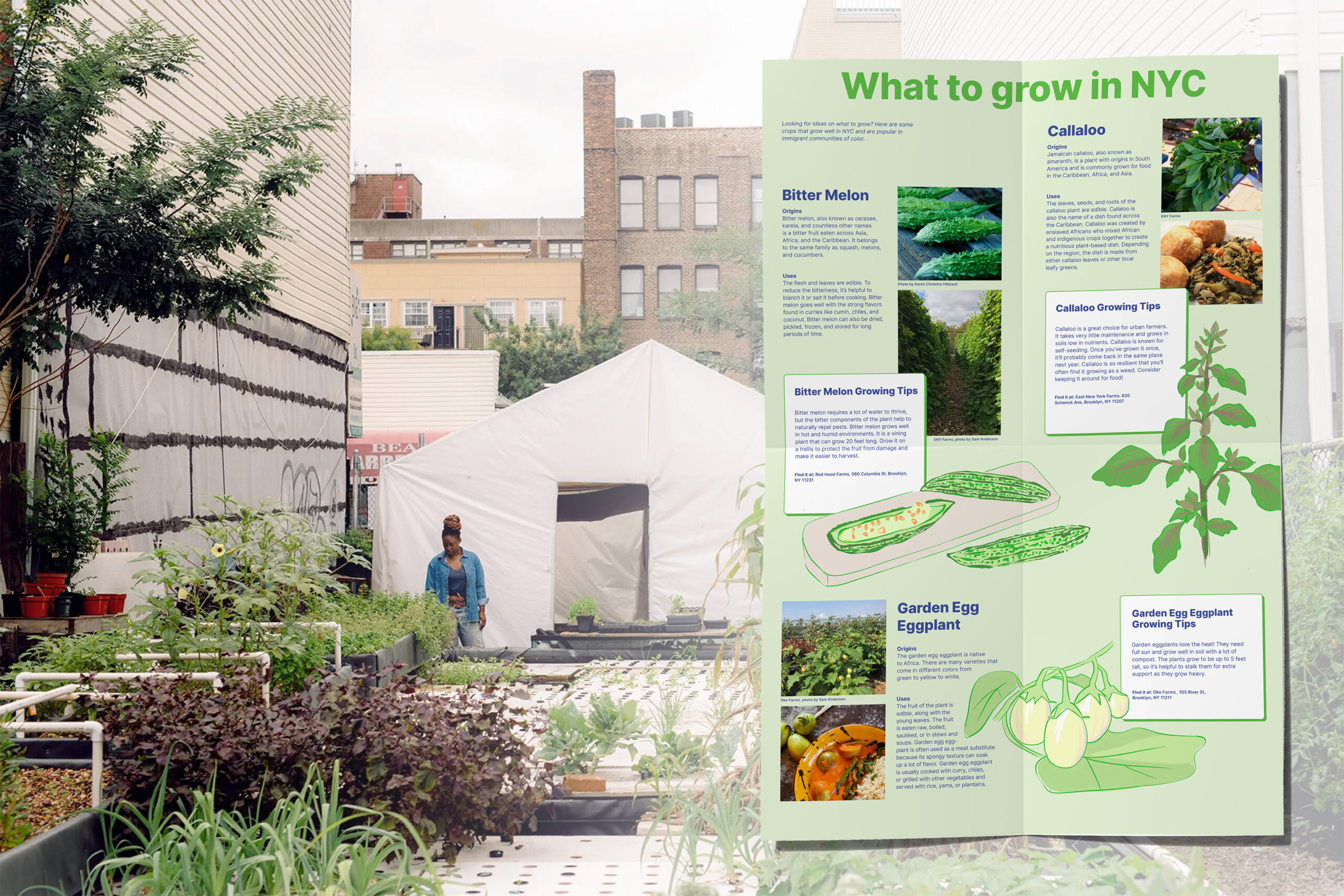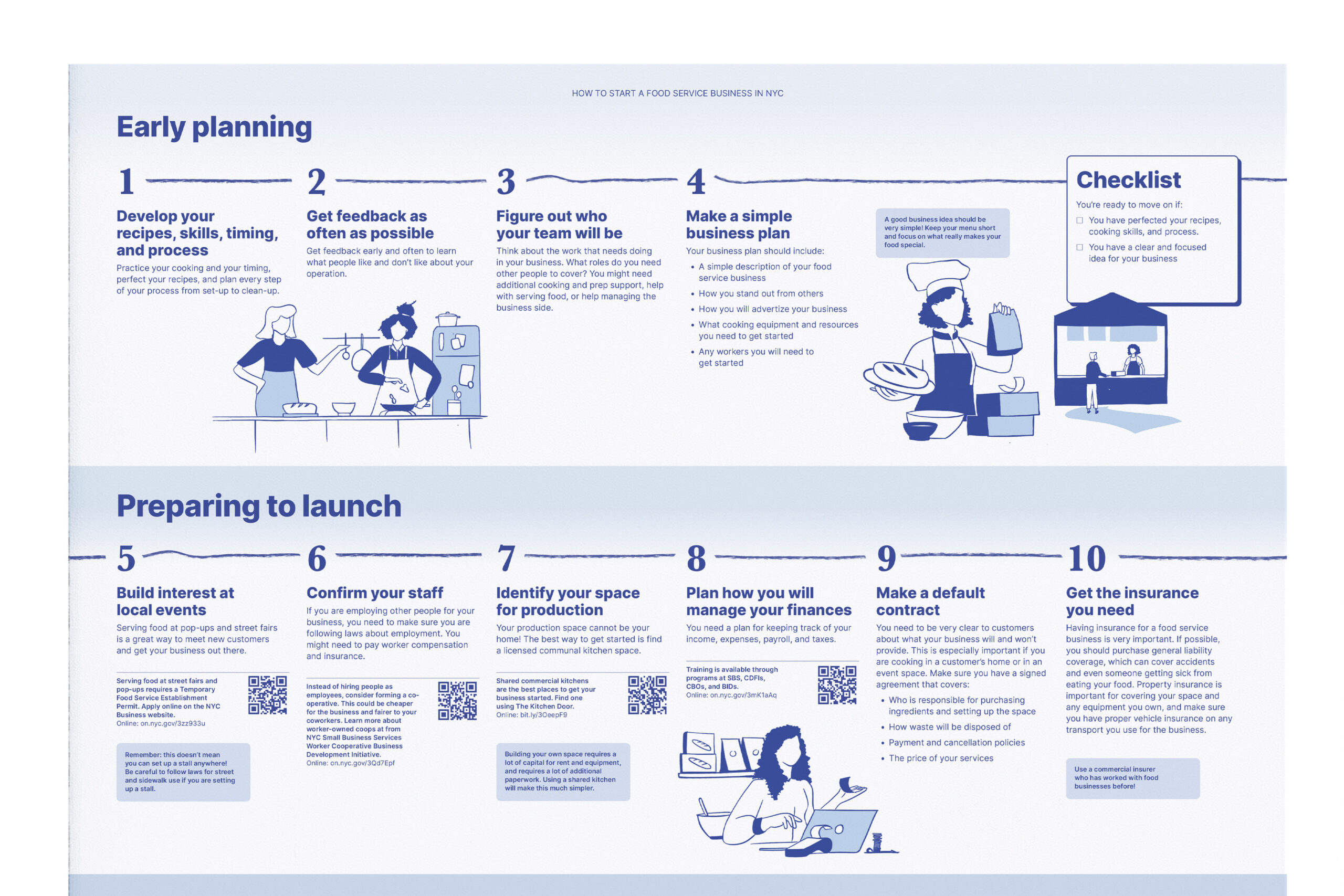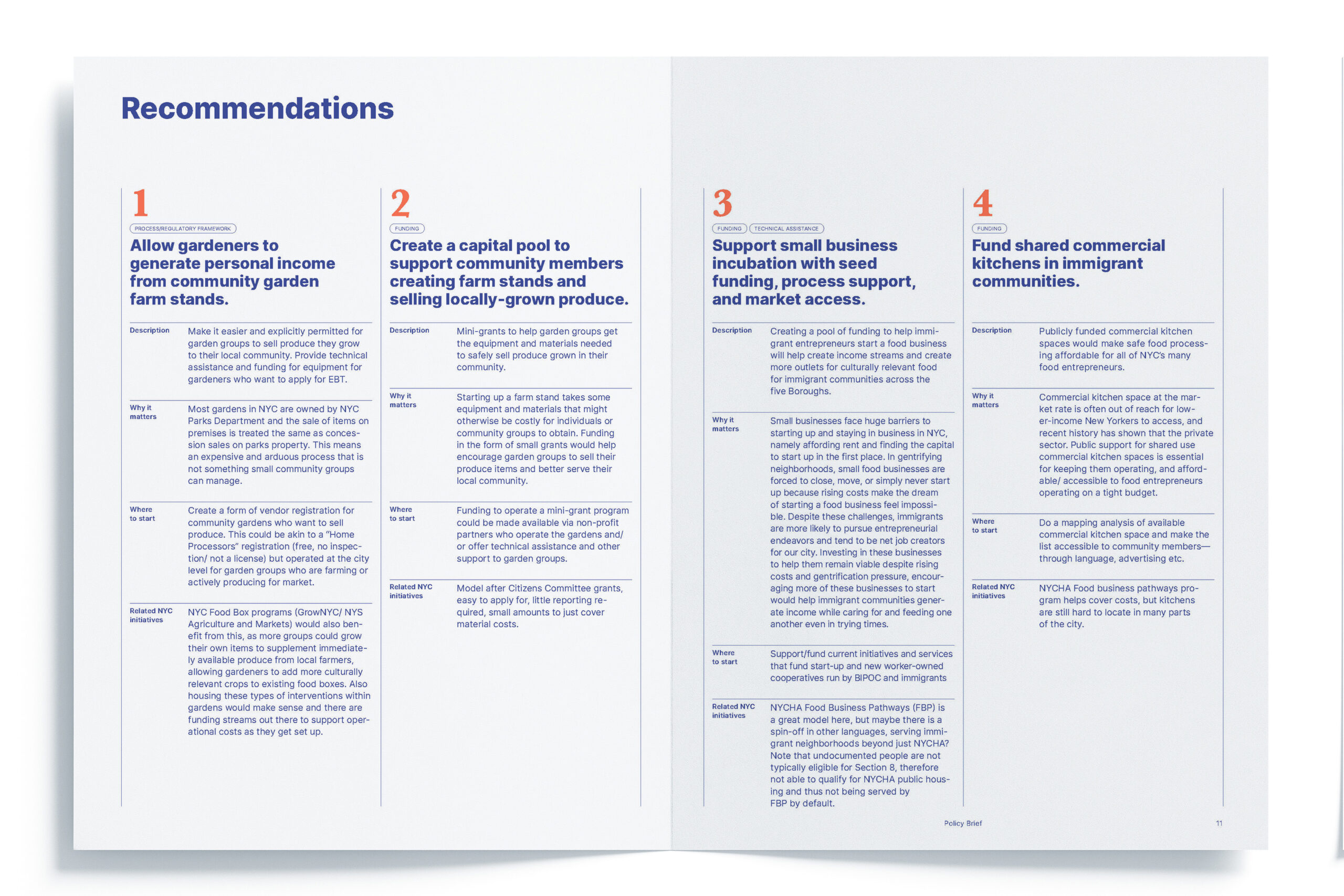 In this project, our goals are to help demystify the process to build a food business and lower the barrier to entry for New Americans who are already in the food service industry, or who are interested in starting a food business. We interviewed immigrants at varying levels of creating a food business and used the collective experience of the fellows to create the resources, services, and processes needed to navigate the city's food landscape.
Our team created three informational zines that feature journey maps, resources, and success stories, in three main categories: food service, growing/selling produce, and selling value-added food products. We chose these three as the processes, and licenses for getting a business up and running are distinct and challenging in their own ways.
We also created a policy brief for policymakers to identify significant barriers in the process of creating and sustaining immigrant-owned businesses.
Explore these publications online or download them below.
Informational Zines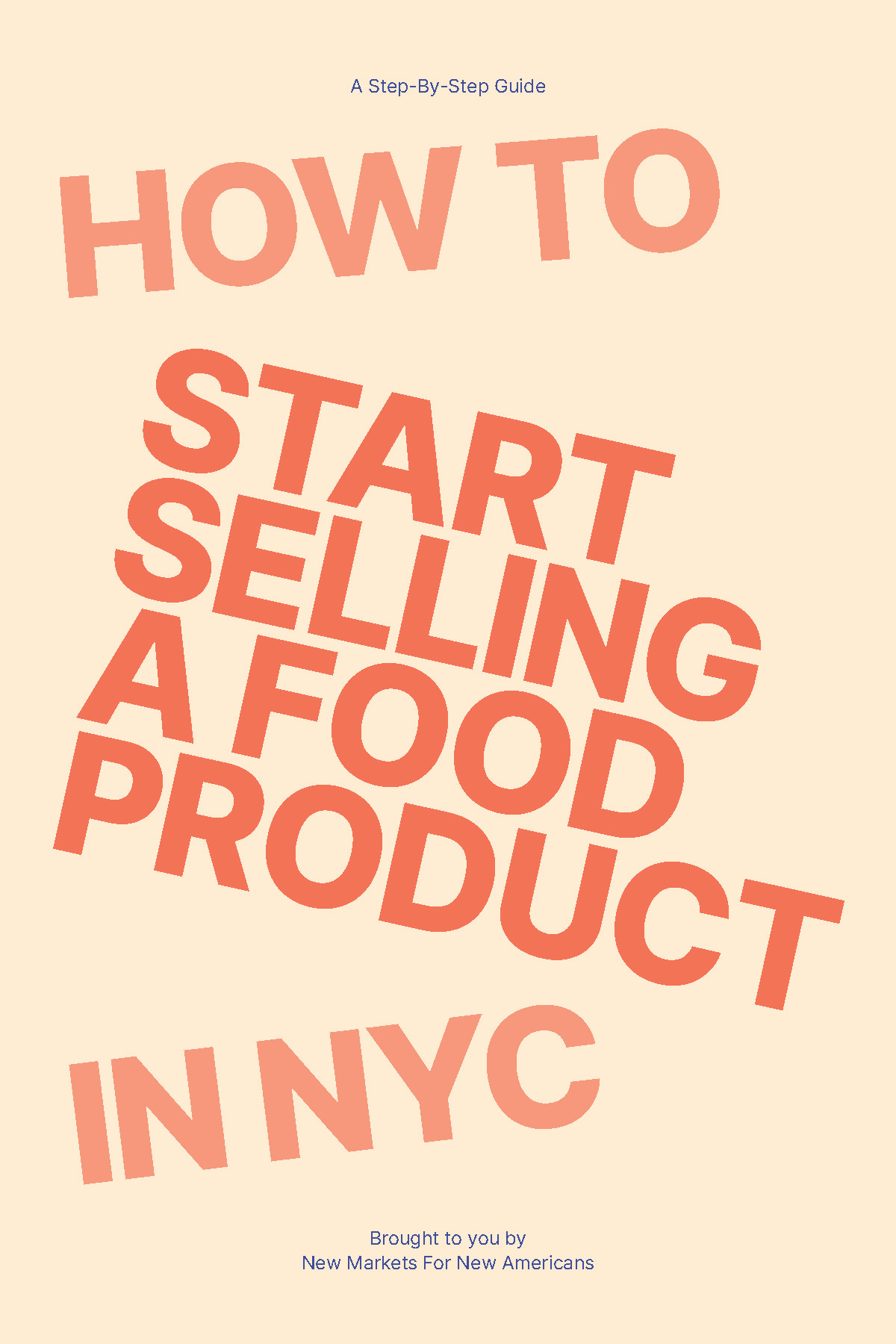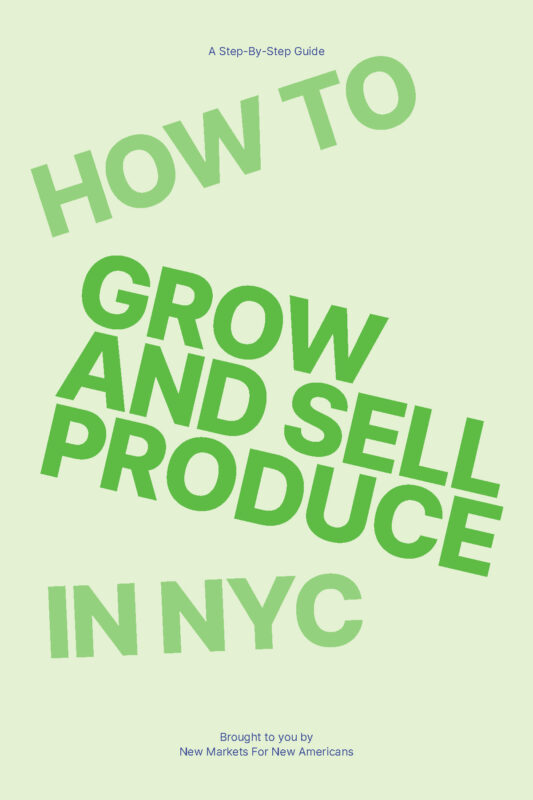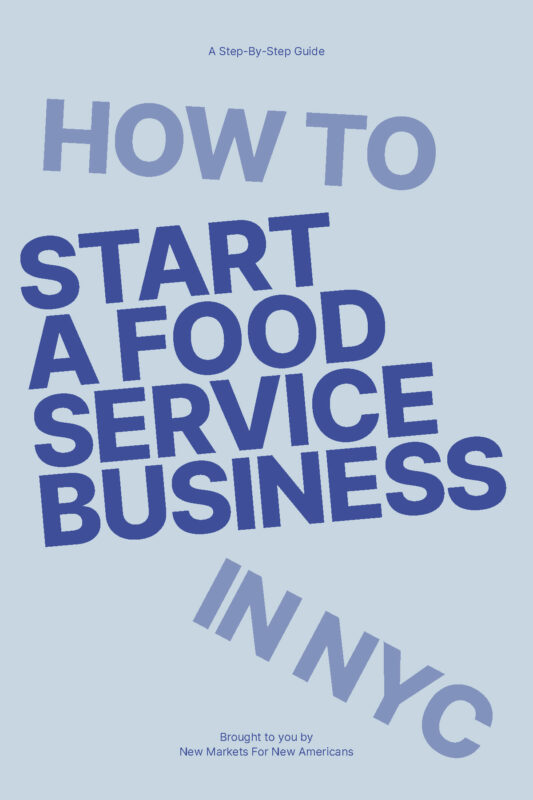 Policy Brief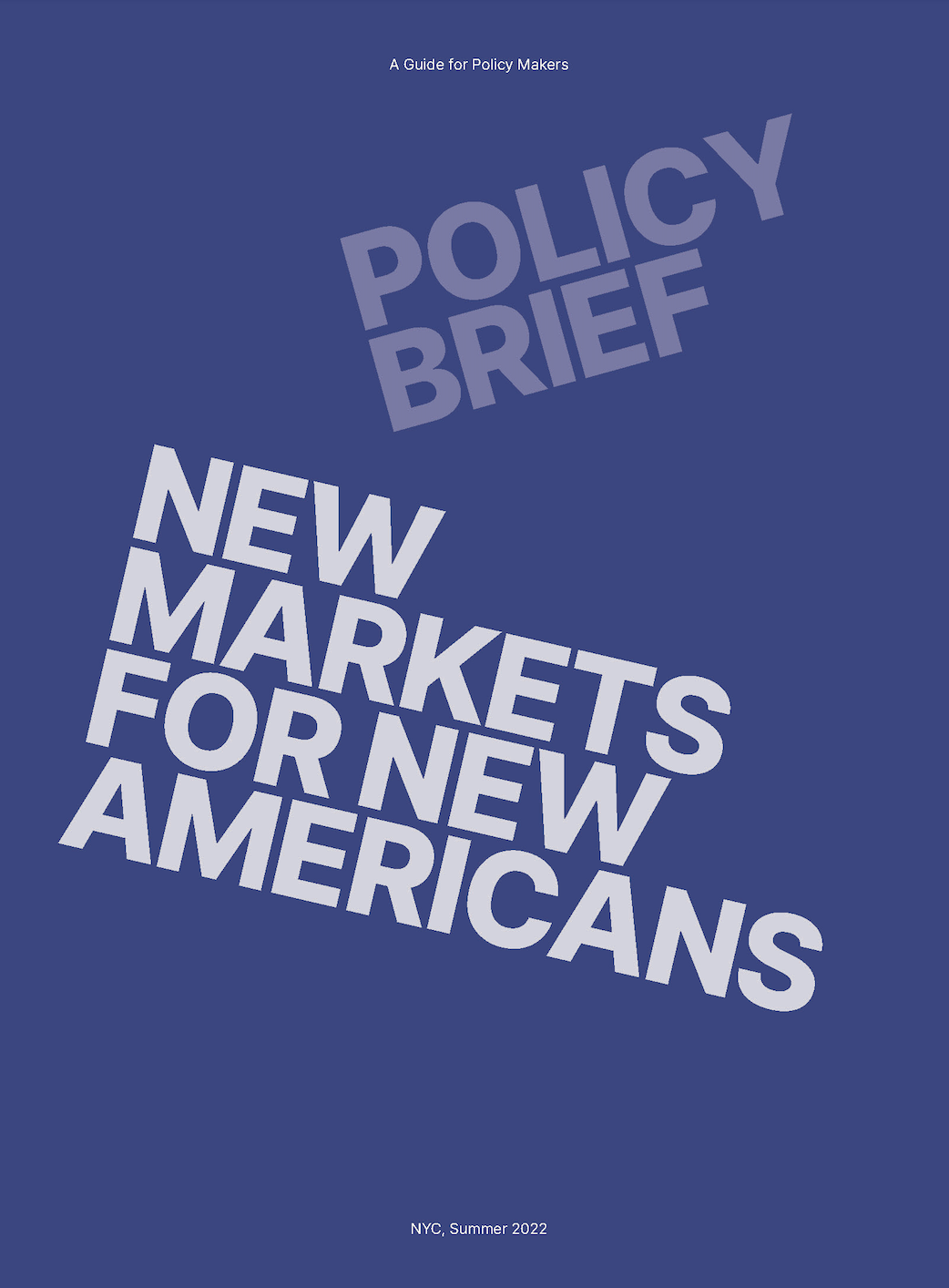 If you would like to reach out to the Fellows behind this project, please contact NewMarketsForNewAmericans@gmail.com.
Authors
Tim Duschenes works on strategic and cultural issues for some of the country's largest corporations and nonprofits. He uses design to help people navigate complex systems from healthcare to consumer data usage. Tim holds a BA in Industrial Design from Rhode Island School of Design.

Olivia Flynn is an urban designer, researcher, and strategist, motivated to create places that make life in cities happier and healthier. Through data collection and analysis, creative storytelling, and spatial design Olivia works with communities to create meaningful invitations for people to connect with one another and the places that surround them.

Genea Foster is a NYC native, whose Afro-Caribbean ancestry has shaped their deep commitment to environmental and social justice. Genea is an urban planner who has worked with BIPOC youth and communities towards environmental justice, climate resiliency, health equity, and food sovereignty through participatory planning, popular education, and community organizing.

Rae Gomes is a mother, writer, and activist based in Brooklyn. For over 10 years she has affected change in all facets of the food system. Rae is a founding board member of the Central Brooklyn Food Cooperative, chairs the Brownsville/ENY Food Advisory Council, and has facilitated the Diversity & Equity Working Group for the NYSDAM.

Despo Thoma is a Senior Associate at SCAPE. With a background in architecture and urbanism, Despo continues to design and advocate for equitable and resilient neighborhoods, with a focus on climate adaptation, engagement, and visual storytelling. Despo leads interdisciplinary teams to develop strategies and next-century infrastructure that integrate social and environmental benefit.

Kimberly Vallejo is originally from Syracuse and a food systems thinker who most recently served as NYC Director at NYS Department of Agriculture & Markets. Prior, Kim worked with small food businesses across the city and has been an active community gardener, master composter and sourdough bread baker based in Bed-Stuy, Brooklyn.