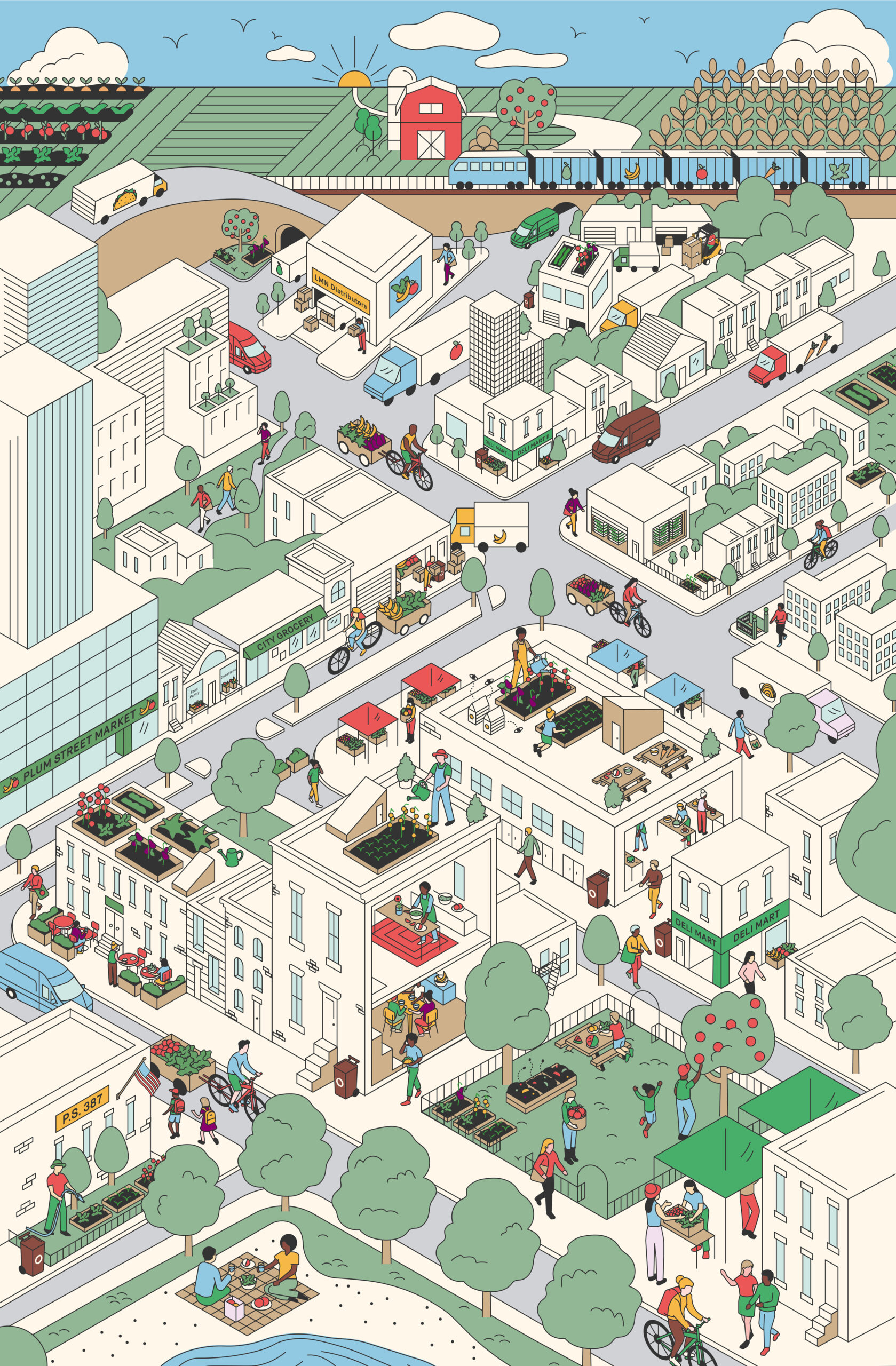 New York City can invest in neighborhood infrastructure and community-based efforts to support a thriving food system.
In partnership with the Mayor's Office of Food Policy and the Department of City Planning, the 2021 Forefront Fellows explored how city government can strengthen community-based food infrastructure.
Through this research, the Fellows developed a series of resources designed to help government agencies, community leaders, and designers invest in better-connected neighborhood food infrastructure.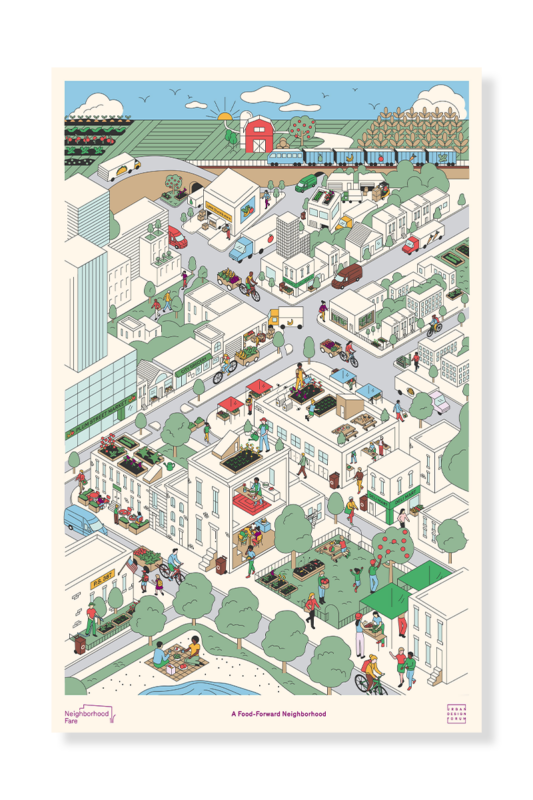 The Food-Forward Neighborhood
Our illustration envisions the food-forward neighborhood of New York City's future — with connections between residential neighborhoods, commercial corridors, industrial zones, and regional farms.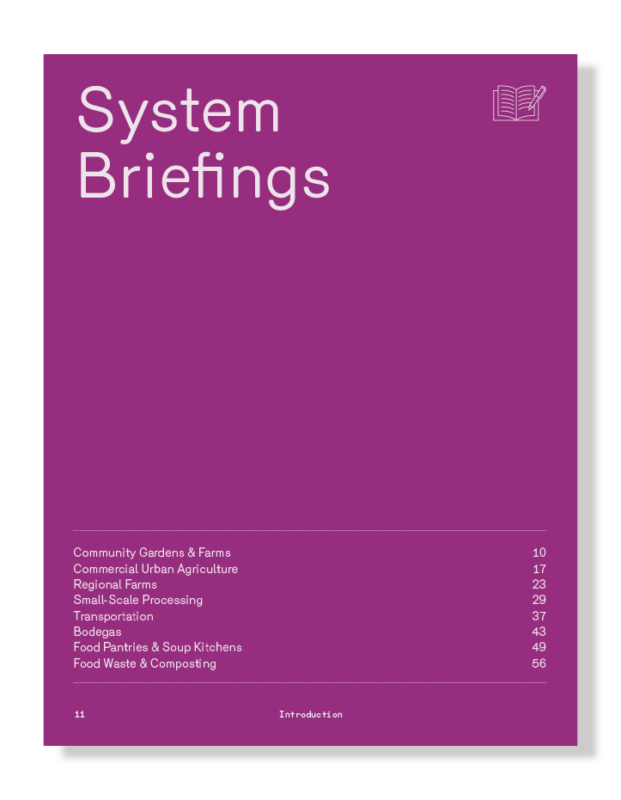 System Briefings
Our system briefings take a deep dive on eight key parts of our food system from bodegas to community gardens, with observations, local case studies, and recommendations.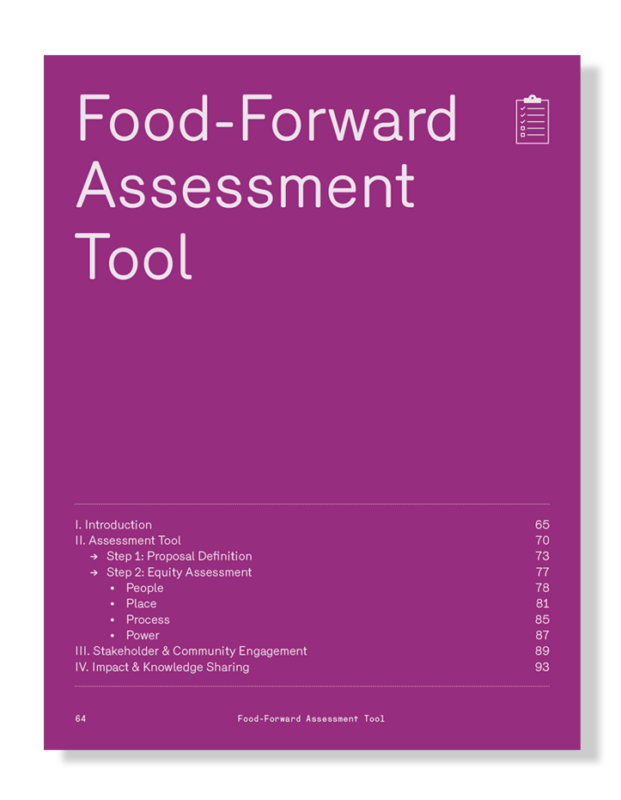 Food-Forward Assessment Tool
Our assessment tool aims to help city leaders, local advocates, and others build community decision-making power and ownership of the food system.
---
Authors: Ellen Abraham, Kiffa Brathwaite, Charmaine Browne, Timothy Duschenes, Olivia Flynn, Genea Foster, Rae Gomes, April Hurley, Nausher Khan, Cristina Lee, Alexis Luna, Diana Malone, Ezra Moser, Chit Yee Ng, Fernando Ortiz-Baez, Catherine Ponte, Joy Resor, Ciara Sidell, Kelvin Taitt, Despo Thoma, Will Thomson, Kimberly J. Vallejo, Alejandro Vazquez

Editors: Katherine Sacco, Natalie Greaves-Peters

Design: Partner & Partners

Photos: Forefront Fellows, Urban Design Forum, and Samuel Lahoz

Illustration Graphic Direction: Olivia Flynn, Despo Thoma