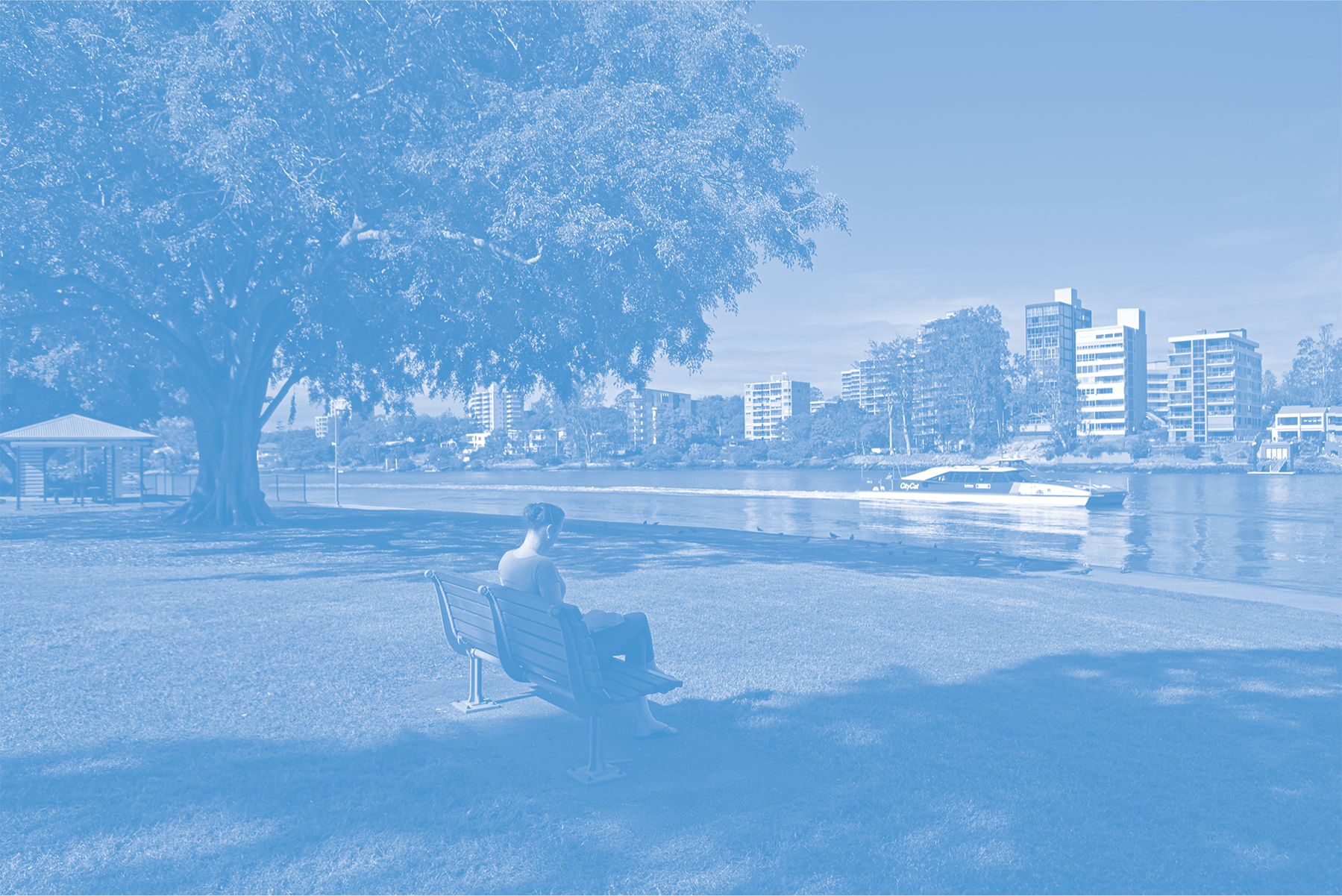 June 21st, 2023
6:00pm - 8:00pm
Robert A.M. Stern Architects
1 Park Avenue, New York, NY, USA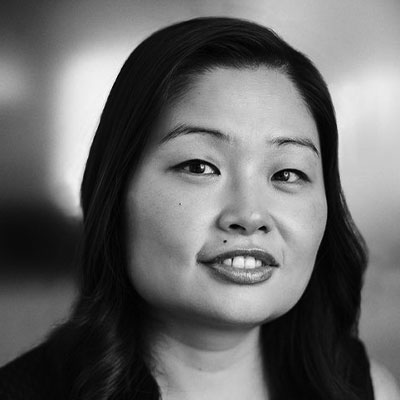 Julie Chou is a partner at Purpose by Design Architects. Recent project experience includes investigations into trauma-informed design, using architectural interventions to provide spaces that can both shelter and heal. She worked with the Urban Design Forum on the Conscious Shelter Design and The Need for Public Bathrooms, and leads a working group with several community boards, local stakeholders and advocates to grow public bathroom access in New York City.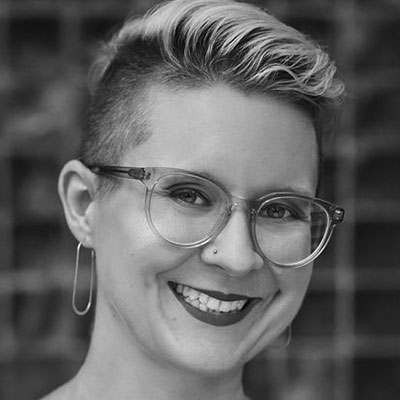 Sara Eldridge, LCSW, is a trauma therapist. She currently serves as a psychotherapist for adult clients through the group practice Liberation-Based Therapy. She is also a Clinical Facilitator for Minding Your Mind, providing workshops on a variety of mental health topics to youth and adults. Sara received a Master's Degree in Social Work from Silberman School of Social Work at Hunter College in 2015.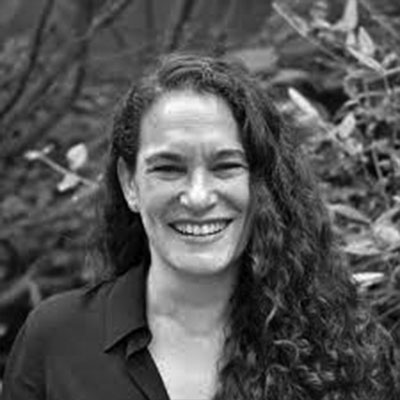 Barrett Feldman is a principal at PSF Projects, where she engages local nonprofits, schools, and organizations in a collaborative design process promoting social and environmental well-being. Before co-founding PSF Projects, Barrett worked at GLUCK+, Mack Scogin Merrill Elam Architects, and Rogers Marvel Architects, where she had leadership roles on The Lady Liberty Charter School in Newark, the Austin Federal Courthouse, and Two Alliance Center in Atlanta.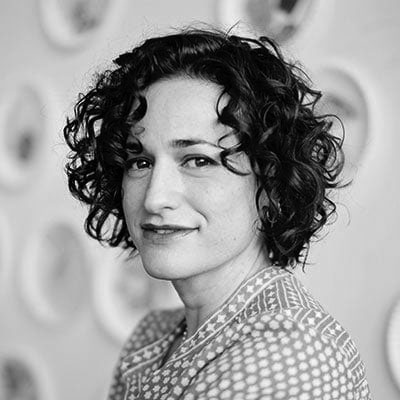 Laura Nova is an artist, educator and activist who lives and works on New York's Lower East Side, creating festive, absurdist spectacles that unite generations and diverse communities. The first Public Artist in Residence to be embedded in New York City's Department for the Aging, Nova brings expertise and empathy to her projects and actions, designing each element to enhance social wellness and decrease social isolation.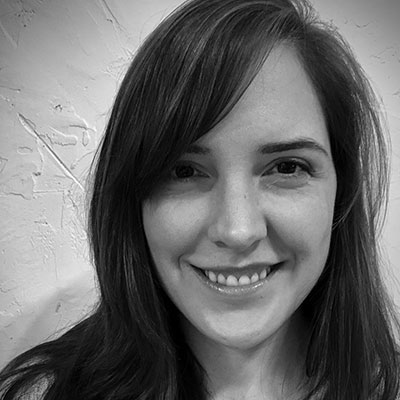 Amy Pivak is the Director of Predevelopment Planning and Urban Design at NYC Department of Housing Preservation & Development, where she advances affordable housing projects that will benefit local communities through programming, affordability, design, and sustainability features. Prior to this, she worked as a planner in the Brooklyn office of the New York City Department of City Planning and as an associate at 4ward Planning Inc.
Rachel Simpson is a partner at Purpose by Design Architects. Rachel is interested in the ways that cities are experienced at the human scale, and how housing can serve as a catalyst for both economic and health security.  Rachel has over 13 years of experience in both Chicago and New York City, with recent project experience on a mix of supportive and affordable housing, working to build inclusive communities responsive to individual experience.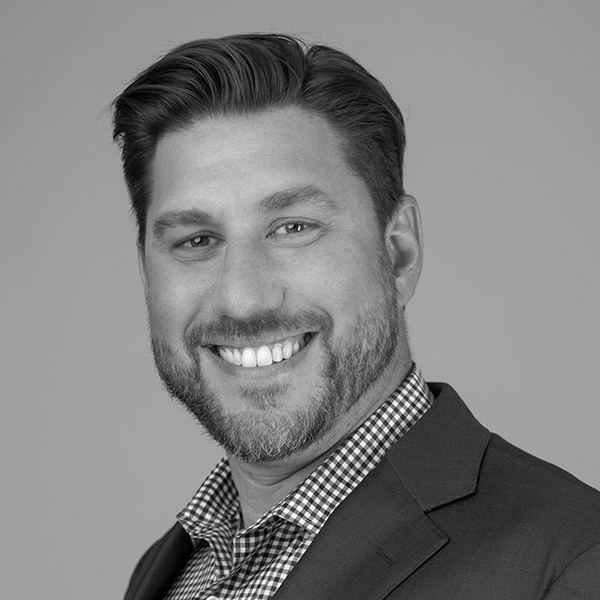 Adam Freed leads the Sustainability Practice at Bloomberg Associates, a pro bono municipal consultancy founded by former New York City Mayor Michael R. Bloomberg. In this role, he works with cities around the world to craft and implement sustainability strategies and actions covering a wide range of issues, including energy, GHG mitigation, climate resilience, housing affordability, green infrastructure, air quality, solid waste management, and neighborhood revitalization.Prior to joining Bloomberg Associates, Adam was the Deputy Managing Director of The Nature Conservancy's Global Water Program. From 2008-2012, he served as Deputy and Acting Director of the New York City Mayor's Office of Long-Term Planning and Sustainability, overseeing the implementation of PlaNYC and related sustainability initiatives and developing the city's first climate resilience program.
Join us for a discussion on integrating trauma-informed care into public space design, with Good Form's Spaces for Healing working group.
The physical conditions of our public spaces can trigger those who have been impacted by trauma. Harsh lighting, loud noises, and other stimuli can elevate anxiety or make people feel unsafe. Designs that integrate nature or arts programming to support social connections could foster wellbeing for all New Yorkers in our city's transportation, parks, and plazas.
As a preview of our forthcoming Good Form ideas platform, Julie Chou, Sara Eldridge, Barrett Feldman, Laura Nova, Amy Pivak, and Rachel Simpson will share recommendations for public space design guided by principles of trauma-informed care. Following their presentation, we will invite Adam Freed and attendees to offer feedback and help strategize how to drive the proposals forward.
How can trauma-informed public space design improve the mental health and wellbeing of all New Yorkers?
Guest & Safety Policies
Urban Design Forum promotes conversation between invited civic leaders, designers, developers and advocates. Forum Fellows are welcome to invite one additional guest to attend.
If you're not feeling well, please stay home. Face masks are encouraged, but not required. If you have been exposed to someone who tested positive for COVID-19 in the past 10 days, a high-quality, well-fitting face covering is required at all times.
About Good Form
Good Form is a yearlong initiative to deepen dialogues between the public health and design community. Through working groups and public programs, Urban Design Forum will advance transformational ideas to shape health equity in design and development for all New Yorkers. Prioritizing Fresh Air is the third roundtable to preview recommendations from Urban Design Forum's forthcoming platform of ideas to be released in Summer 2023.
Our program is made possible through the support of our Board of Directors, Director's Circle and Fellows. To learn about how you can support our programs and inquiries, please contact Miranda Bellizia, Director of Member Engagement, miranda@urbandesignforum.org.
Continuing Education
Urban Design Forum is now an AIA CES provider. If there are other continuing education credits you are interested in receiving, please contact Miranda Bellizia, Director of Member Engagement, miranda@urbandesignforum.org. This program has approved for AIA CES.
Photo Credit: Brisbane City Council, via Flickr, CC BY 2.0, adapted by Urban Design Forum