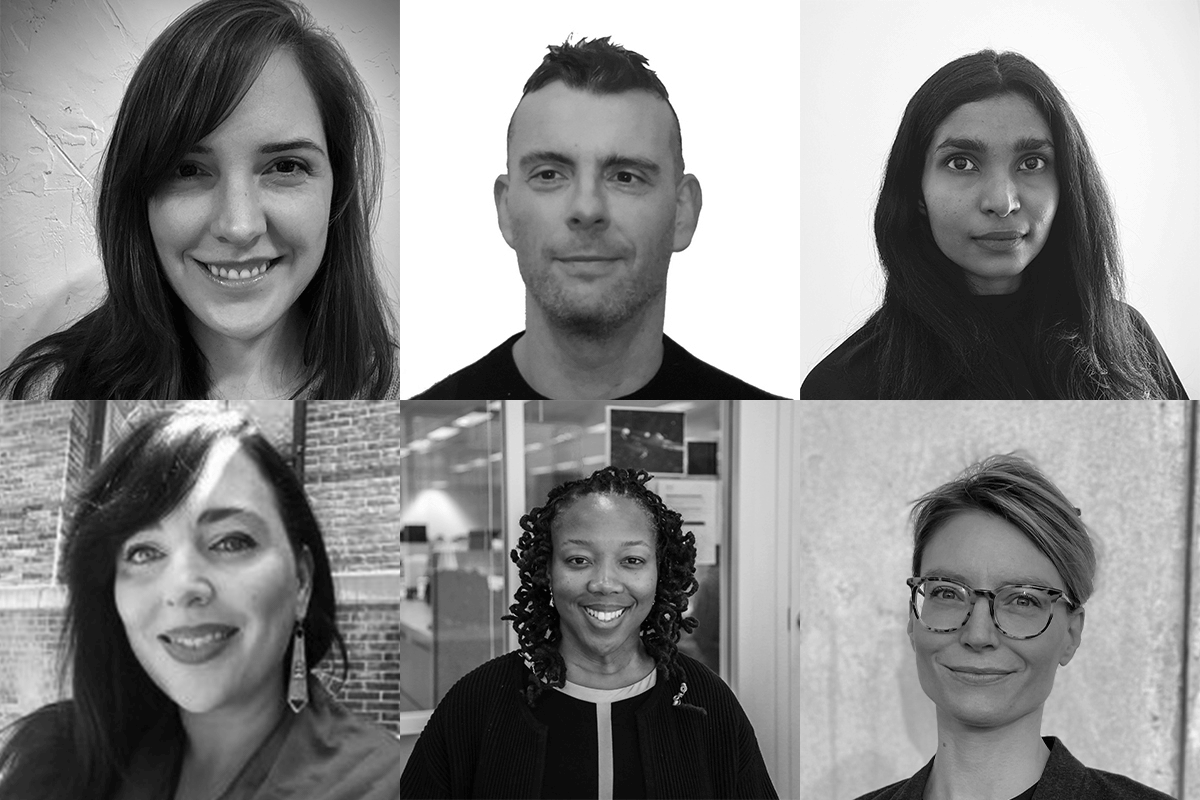 In February 2022, we released our Call for Action for the Good Form program. We asked our Fellows: How can we mobilize design and public health advocates to visualize new and transformative ways to shape a healthier city?
From May to October, four working groups worked simultaneously to lead research, international case study exploration, neighborhood tours, interview stakeholders, and create new visions and advance policy recommendations. Working Groups focused on four areas exploring the ties between the built environment and specific public health outcomes:
Fresh Air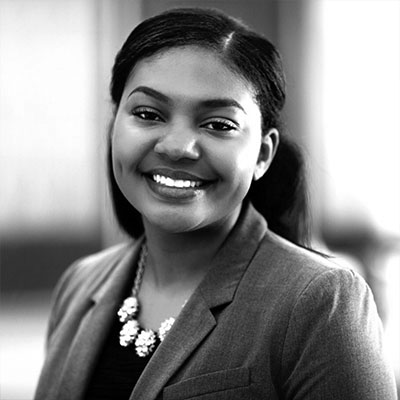 Talor Crawford
Community Development Officer, LISC NYC
Talor is responsible for carrying out LISC NYC programs in the areas of economic development, affordable housing, health equity, financial opportunity, and capacity building. She provides technical assistance and grants to community-based partners and facilitates training and peer gatherings on community development.
Tanya Gomez
Senior Policy Analyst, New York City Department of Health and Mental Hygiene
Tanya Kaufman Gomez is a senior policy analyst at the New York City Department of Health and Mental Hygiene. She uses tools and data to guide and inform the development of policies, practices, and programs to break systems of oppression. Her research and evaluation focuses on community-based public health approaches that promote equity in topics ranging from housing to maternal and infant health.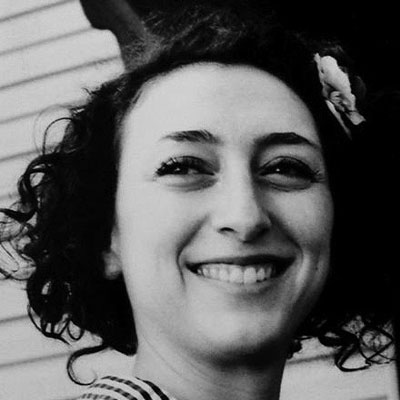 Inbar Kishoni
Equity Programs Manager, Citi Bike
Inbar Kishoni is on a mission to improve the conversations decision makers have with the people they serve. As the Community & Equity Program Manager on Lyft's Citi Bike team, she works on increasing access to the Citi Bike system for the City's most-underserved populations. Included in her portfolio are programs that encourage CBOs to put on community-based bike rides, and a partnership with Achilles International to provide adaptive bicycles for people with disabilities.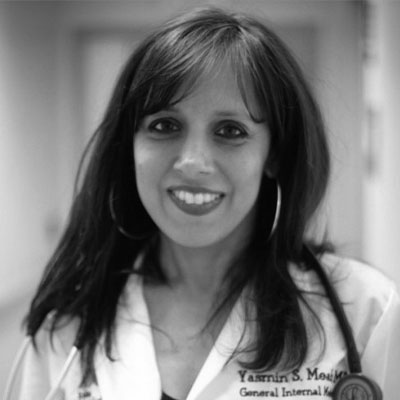 Yasmin Meah
Professor of Medicine, Medical Education, Geriatrics and Palliative care, Icahn School of Medicine at Mount Sinai
Yasmin has over 20 years of experience navigating the healthcare for vulnerable persons. She has expertise in home-based palliative and primary care and wound care. She is also Founder and Director of the EHHOP free clinic for the uninsured since 2004 where she has led a multi-disciplinary outreach endeavor for East Harlem's most vulnerable.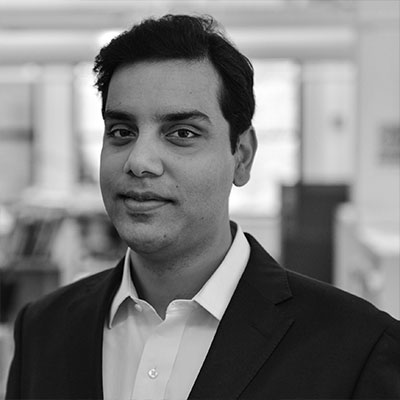 Kovid Saxena
Principal + Director of Environmental Planning, Sam Schwartz
Kovid Saxena oversees Sam Schwartz's environmental and land use planning practice. He has over 18 years of experience in providing consulting and advisory services on real estate, community development, transportation and infrastructure projects. With a background in management of complex projects and leading multidisciplinary teams, Mr. Saxena has led a broad range of environmental impact assessments, feasibility studies, transportation and land use planning studies, and alternatives analyses.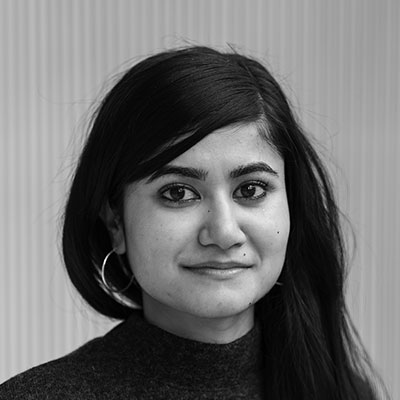 Sabah Usmani

Sabah Usmani is a PhD researcher at the Climate and Health Program at Columbia University's Mailman School of Public Health. She is an urban planner and interdisciplinary researcher with experience working on addressing needs of underserved populations in urban contexts. She has research and professional experience across geographic scales in air pollution and health disparities, energy and water, transportation, informal housing, and climate mitigation and
adaptation planning in India, USA, Ecuador, and Malaysia.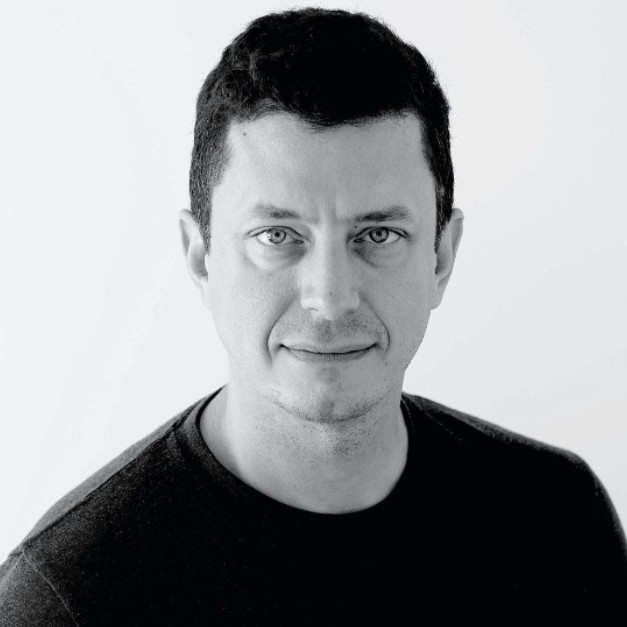 Nathan King
CEO, It's Electric
Nathan is an architect obsessed with sustainability, decarbonization, and environmental justice, and co-founder of It's Electric Inc.
Active Places
Lee Altman, Director of Design Management, Scape
Lee Altman, AIA, LEED AP, is Director of Design Management at SCAPE. She draws on her experience in city government as well as her past work with architects, artists, scientists and public health professionals to form a multifaceted perspective in managing landscape, urban design and infrastructure projects. Within SCAPE, she works to develop firmwide project management systems and processes and facilitates peer learning across project teams.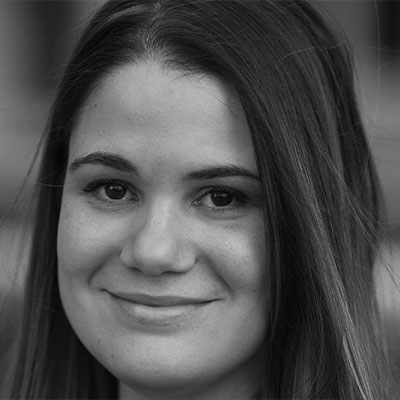 Marlene Camacho-Rivera
Assistant Professor of Community Health Sciences, SUNY Downstate Health Sciences University
Dr. Camacho-Rivera is Assistant Professor of Community Health Sciences, SUNY Downstate School of Public Health. She received her BS in Biology and Society from Cornell University, her MPH in Health Policy and Management from Tufts University, and her ScM and ScD degrees in Social Epidemiology from the Harvard School of Public Health.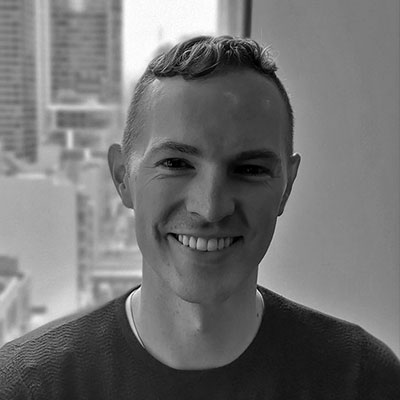 Josh Langham
Assistant Director of Active Design, New York City Department of Health and Mental Hygiene
Josh Langham is the Assistant Director of the Active Design program in the Bureau of Chronic Disease Prevention within the Center for Health Equity and Community Wellness at the New York City Department of Health and Mental Hygiene. His work focuses on increasing opportunities for physical activity and overall health through the design of the built environment.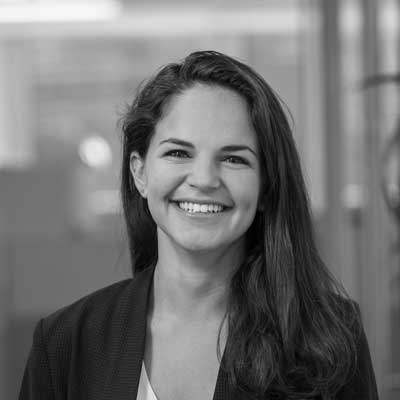 Alex Moscovitz
Environmental Planner, VHB
As a planner at VHB, Alex collaborates with agencies and developers on infrastructure, land use, and planning projects, leveraging her background in urban planning, public health, and environmental science. Alex helps integrate a health-equity framework into planning decision-making in clean energy development, transportation, and neighborhood initiatives at the local and regional level.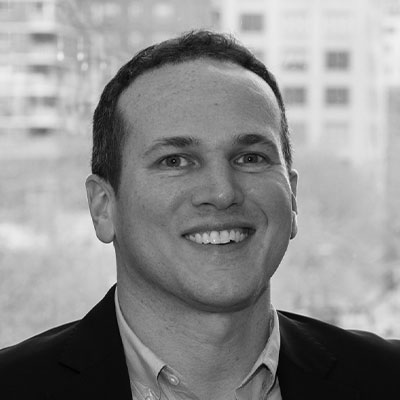 Daniel Shack
Senior Associate, Sam Schwartz
Daniel Schack, AICP is a Senior Associate and Director of Transportation Planning for the New York office of Sam Schwartz. He is an expert at managing transportation studies including traffic monitoring programs, transportation demand management plans, streetscape design, pedestrian studies, and operational evaluations. Schack has led projects to enhance the streetscape, including development of public plazas in Washington Heights and LIC and enhancements to the Brooklyn Waterfront Greenway.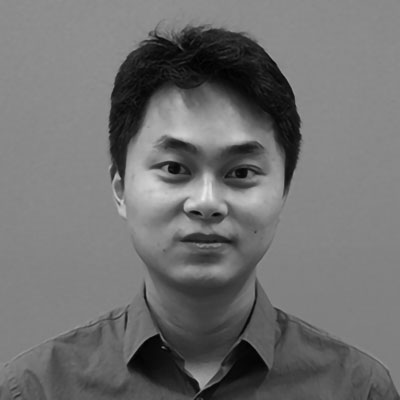 Huanyu Chen
Landscape Designer, Starr Whitehouse
As a landscape designer with a strong background in graphic technology and urban design, Huanyu has contributed to a wide range of landscape, planning, and urban design projects at Starr Whitehouse. These include the Harlem River Greenway Link, where Huanyu developed the digital model and GIS data to support the team's resilience study and waterfront design.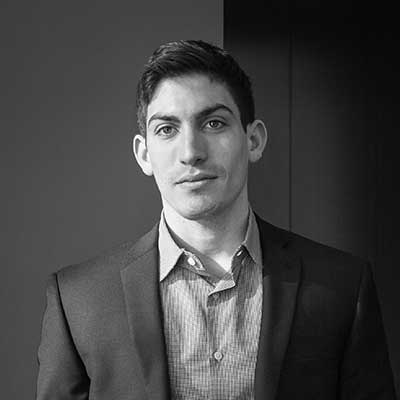 Jesse Weiss
Manager, Bennett Midland
Jesse has worked on a range of issues in the civic sector with a focus on community and economic development. Most recently, he developed affordable housing in Philadelphia and Cincinnati with Pennrose, a national real estate development firm. Jesse is currently a manager at Bennett Midland, a civic sector consulting firm.
Safe Experiences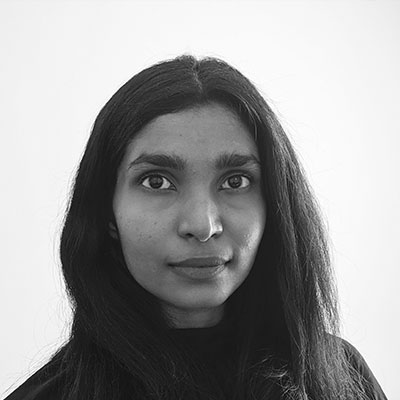 Amritha Mahesh
Senior Urban Designer, NYC Department of City Planning
Amritha Mahesh is a Senior Urban Designer at the NYC Department of City Planning. She has a keen interest in planning for climate change adaptation and has contributed to many City-led efforts to support the vitality of New York City's waterfront neighborhoods. Amritha is committed to engaging in thoughtful dialogue with communities on topics including land use changes, flood risk, and infrastructure needs to help identify pathways for responsible growth.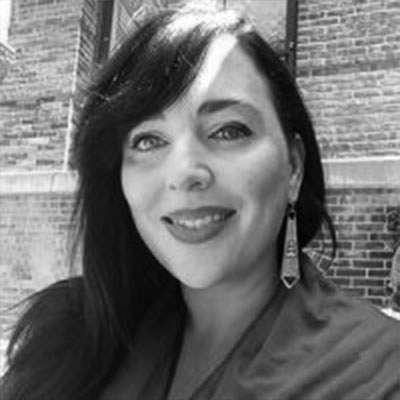 Kelli Peterman
Prevention and Community Support Specialist, New York City Department of Health and Mental Hygiene
Kelli Peterman is an urban planner focused on community health and wellness and serves as a Prevention and Community Support Specialist at the NYC Health Department. Kelli oversees a diverse portfolio of initiatives at the intersection of mental health and urban planning and is a core member of the DOHMH Health Equity in Urban Planning workgroup.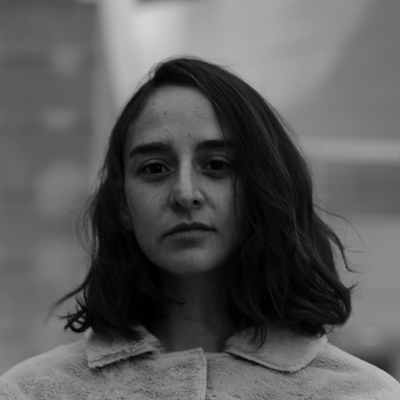 Isabel Saffon Sanin
Associate Urban Designer, New York City Housing Authority
Isabel is a strategic and urban designer interested in exploring strategies to overcome socio-economic disparities and build agency through design. With a background in community planning, urbanism, and architecture her recent practice is focused on developing strategies of open-decision making to empower communities to shape their built environment.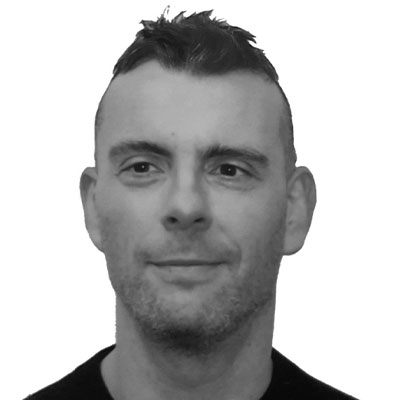 Carlos Tolero
DBI Projects
Carlos brings twenty years of experience delivering marquee projects for institutional, education and Civic clients. Mr. Talero is adept at negotiating complex programs involving public/private partnerships and a wide range of community group stakeholders from feasibility through delivery. Much of his work has focused on adaptive repositioning of local community assets, emphasizing the importance of authentic constituent engagement and collaboration.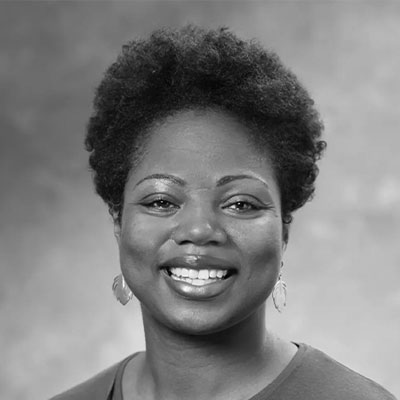 Azure Thompson
Assistant Professor in the Department of Community Health Sciences, SUNY Downstate Health Sciences University
Dr. Thompson is an Assistant Professor in the Departments of Community Health Sciences in the School of Public Health. She holds a DrPH and MPH in Sociomedical Sciences from Columbia University and a B.A. in journalism from Howard University. Her research focuses on the social determinants of substance use and mental health, with an emphasis on racial/ethnic minority women in urban settings.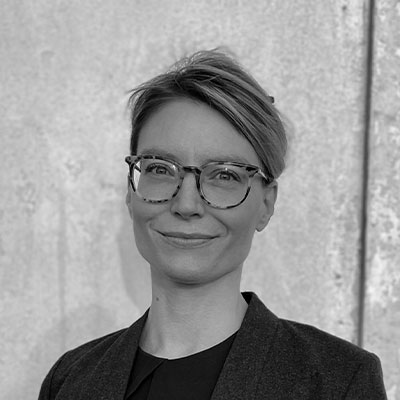 Alice Shay
Associate Principal, Cities Practice, Buro Happold
Alice Shay is a city planner and urban designer with over 15 years of experience in New York City and beyond. As part of BuroHappold's Cities practice, Alice leads strategic planning and public realm projects including the Reimagine the Canals initiative, Make Way for Lower Manhattan, and the NYC Small Theaters Economic and Cultural Impacts Study.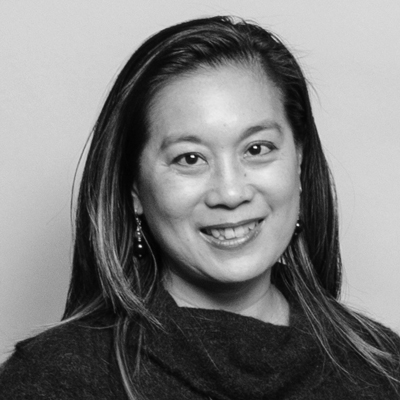 Rosalind Tsang
NYC Studio Director, Building Design Partnership
Rosalind Tsang is the New York City Studio Director for BDP, a global, interdisciplinary design practice. She is also an Architect, Equity and Inclusion strategist for Human Space, a consultancy of BDP that focuses on accessibility, inclusion and wellbeing in the built environment. She is experienced in a wide range of project types including multi-family residential, mixed-use, hospitality, commercial, adaptive reuse, master planning, and interiors.
Spaces for Healing
Sara Eldridge
Liberation-Based Therapy
Sara Eldridge, LCSW, is a trauma therapist. She currently serves as a psychotherapist for adult clients through the group practice Liberation-Based Therapy. She is also a Clinical Facilitator for Minding Your Mind, providing workshops on a variety of mental health topics to youth and adults. Sara received a Master's Degree in Social Work from Silberman School of Social Work at Hunter College in 2015.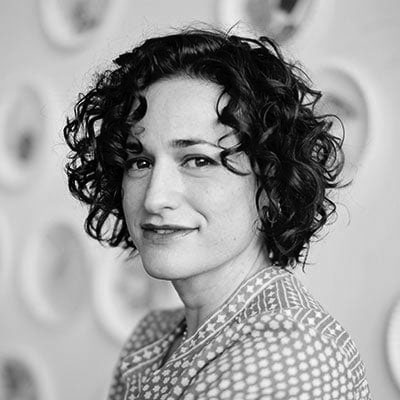 Laura Nova
Associate Professor of Creative Arts & Technology, Bloomfield College
Laura Nova is an artist, educator and activist who lives and works on New York's Lower East Side, creating festive, absurdist spectacles that unite generations and diverse communities. The first Public Artist in Residence to be embedded in New York City's Department for the Aging, Nova brings expertise and empathy to her projects and actions, designing each element to enhance social wellness and decrease social isolation.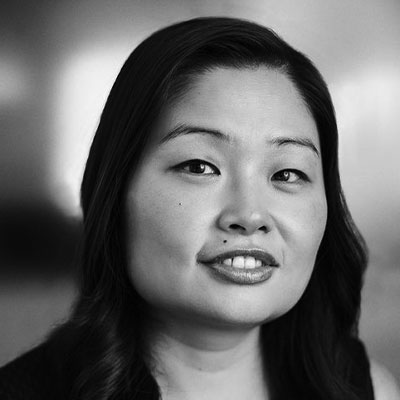 Julie Chou
Purpose by Design
Julie Chou is a partner at Purpose by Design, a purpose-driven design collaborative dedicated to promoting healthy, sustainable, and inclusive spaces. She was formerly Senior Associate at Magnusson Architecture and Planning (MAP) where she worked on affordable, supportive, and transitional housing addressing the needs of vulnerable populations in the city and metro area. Julie has recently completed work on NYC's Conscious Shelter Design Guidelines and has been a fellow at the Urban Design Forum through which she and a team published a study on public bathrooms.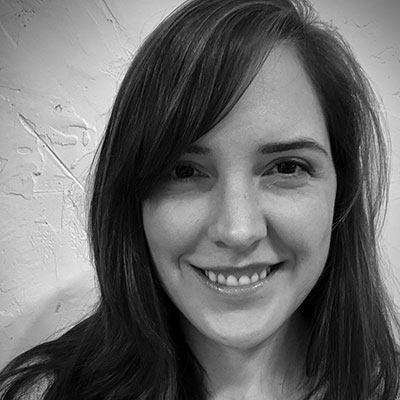 Amy Pivak
Director of Predevelopment Planning and Urban Design, NYC HPD
Amy Pivak is the Deputy Director of Land Use and Policy at the New York City Department of Housing Preservation and Development, where she advances affordable housing projects that will benefit local communities through programming, affordability, design, and sustainability features. Prior to this, she worked as a planner in the Brooklyn office of the New York City Department of City Planning and as an associate at 4ward Planning Inc.
Rachel Ann Simpson
Purpose by Design
Rachel is a partner at Purpose by Design, a purpose-driven design collaborative dedicated to promoting healthy, sustainable, and inclusive spaces. Rachel is an architect with 10+ years of professional experience in multi-family affordable housing and mixed-use projects, K-12, higher education, historic rehabilitation, and public sector work.
Barrett Feldman
Principal, PSF Projects Architecture
At PSF Projects, Barrett engages local nonprofits, schools, and organizations in a collaborative design process to support individuals and communities promoting social and environmental well-being. Before co-founding PSF Projects Barrett worked at GLUCK+, Mack Scogin Merrill Elam Architects, and Rogers Marvel Architects, where she had leadership roles on The Lady Liberty Charter School in Newark, Austin Federal Courthouse, and Two Alliance Center in Atlanta, a Tishman Speyer property.
Thank you to Ifeoma Ebo, Michelle Chang, and Thaddeus Pawlowski for their participation in the first half of the working group process.
Special Thanks to the Good Form Committee
Earle Chambers, Albert Einstein College of Medicine and Montefiore Health System
Vincent Chang, Grimshaw Architects
Nupur Chaudhury, NupurSpectives Consulting
Eric Fang, Perkins Eastman
Christian González-Rivera, Brookdale Center for Healthy Aging
Alison Mears, Healthy Materials Lab
Jennifer Pehr, ERA-co
James von Klemperer, Kohn Pedersen Fox Associates
Weston Walker, Studio Gang