April 3rd, 2019
4:00pm - 6:00pm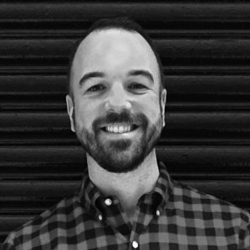 Weston is Design Principal-in-Charge of Studio Gang's New York office, where he leads a talented team of architects and a diverse portfolio of projects. Weston's work spans many different types and scales, including cultural institutions, universities, civic buildings, and towers. His current projects include a major expansion of the American Museum of Natural History, a new training facility for FDNY's Rescue Company 2, and 40 Tenth Avenue in New York's Meatpacking District. 
Robert is a co-founding partner at Fogarty Finger and the director responsible for the design and implementation of all the practice's corporate and residential interior projects. Completed and ongoing projects include residential interiors in Brooklyn and Manhattan, and commercial interiors for L3 Communications, Turner Construction, and Vox Media. Prior to founding Fogarty Finger, Robert worked for eight years at SOM as one of their senior interior designers.
Garrett is an Associate at Fogarty Finger where he leads the design and construction of some of the firm's high-end commercial and hospitality projects. In addition to the interiors at 412 West 15th Street, he has overseen work for Boston Properties Headquarters, L3 Technologies, and several small hedgefunds.
On April 3, Fellows joined us for tours of 40 Tenth Avenue and 412 West 15th Street with Weston Walker and Robert Finger.
Since 2005, the Meatpacking District has experienced enormous mixed-use growth, thanks to the opening of the High Line and the development of the Special West Chelsea District. Once highly saturated with industrial uses, hotels and galleries, the neighborhood is now witnessing a growing office market for the tech and creative workforce.
At 40 Tenth Avenue, Studio Gang has designed a unique, geometric façade between the building envelope and the sun's path. The carved curtain wall prevents shadows on the adjacent High Line, blocks solar glare and heat, and offers dynamic corner workspaces within the building.
Around the corner, Fogarty Finger has designed state-of-the-art corporate interiors at 412 West 15th Street. Balancing landmarked buildings from the surrounding neighborhood and sitting within the expanded Special West Chelsea District, the 18-story building will soon introduce needed office space on this former industrial site.
Event Photos ↓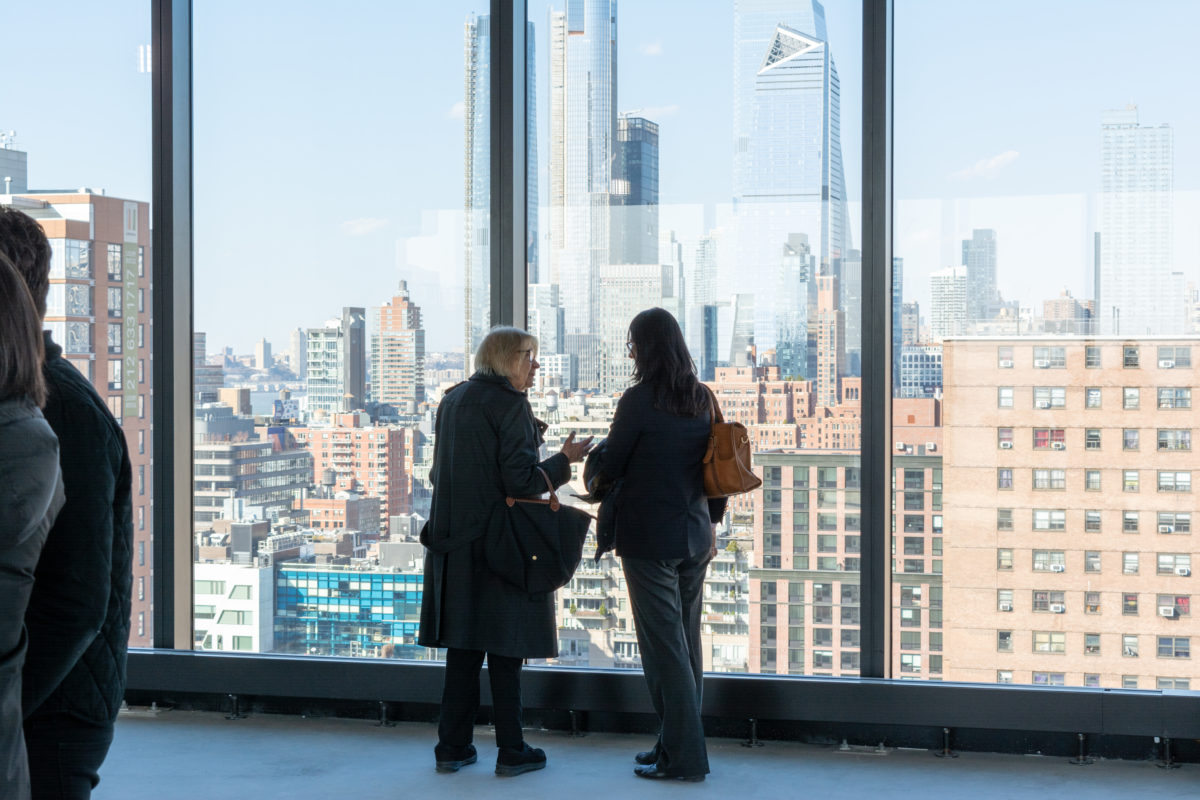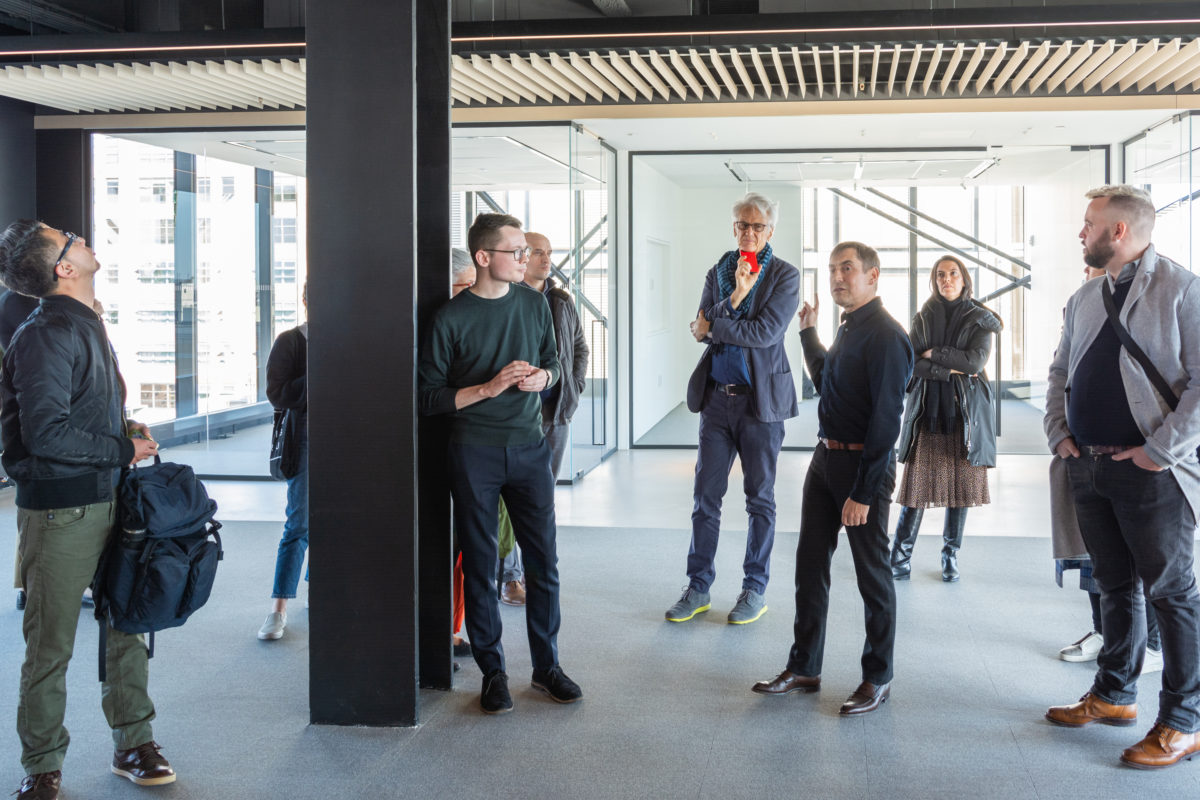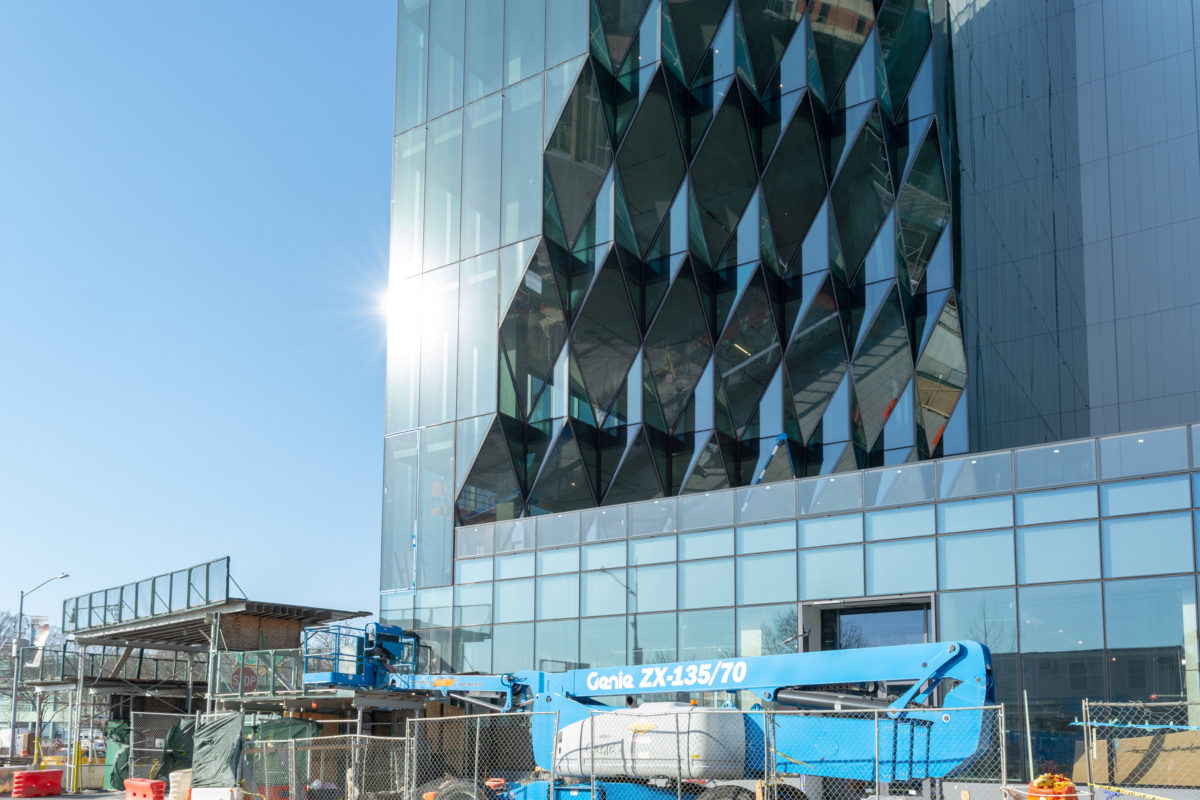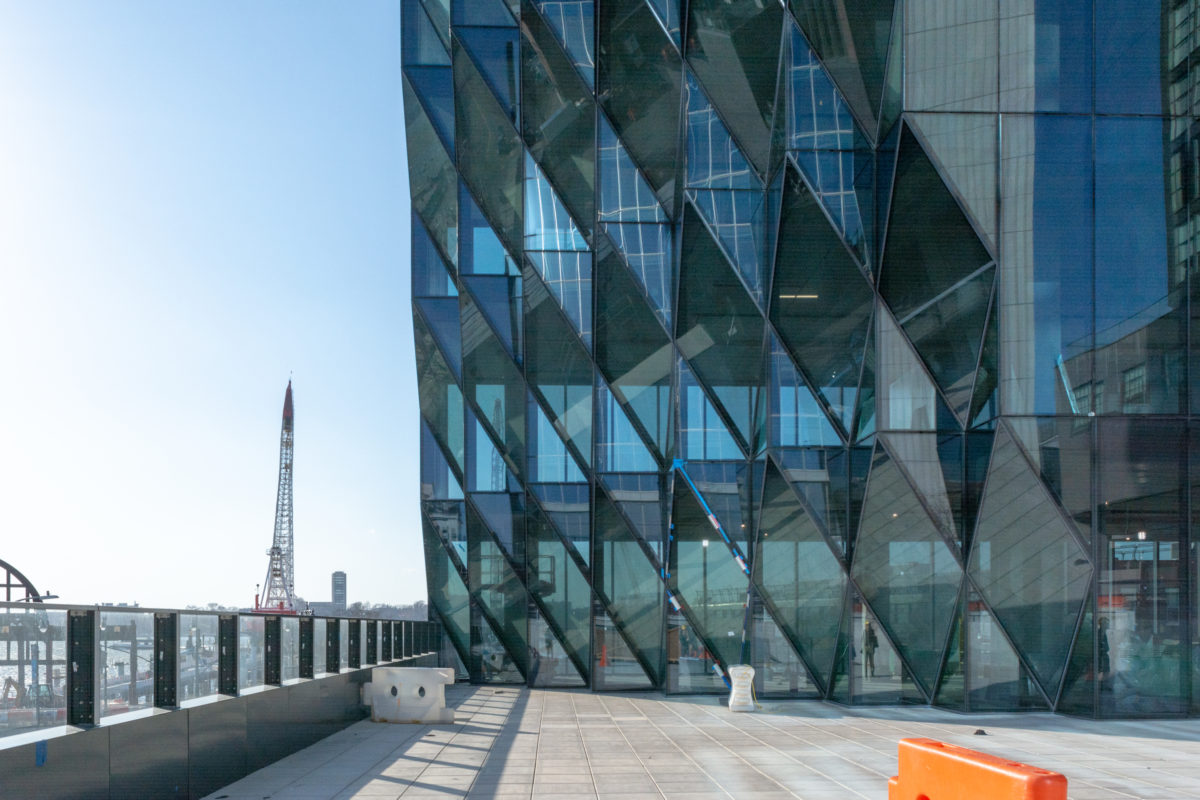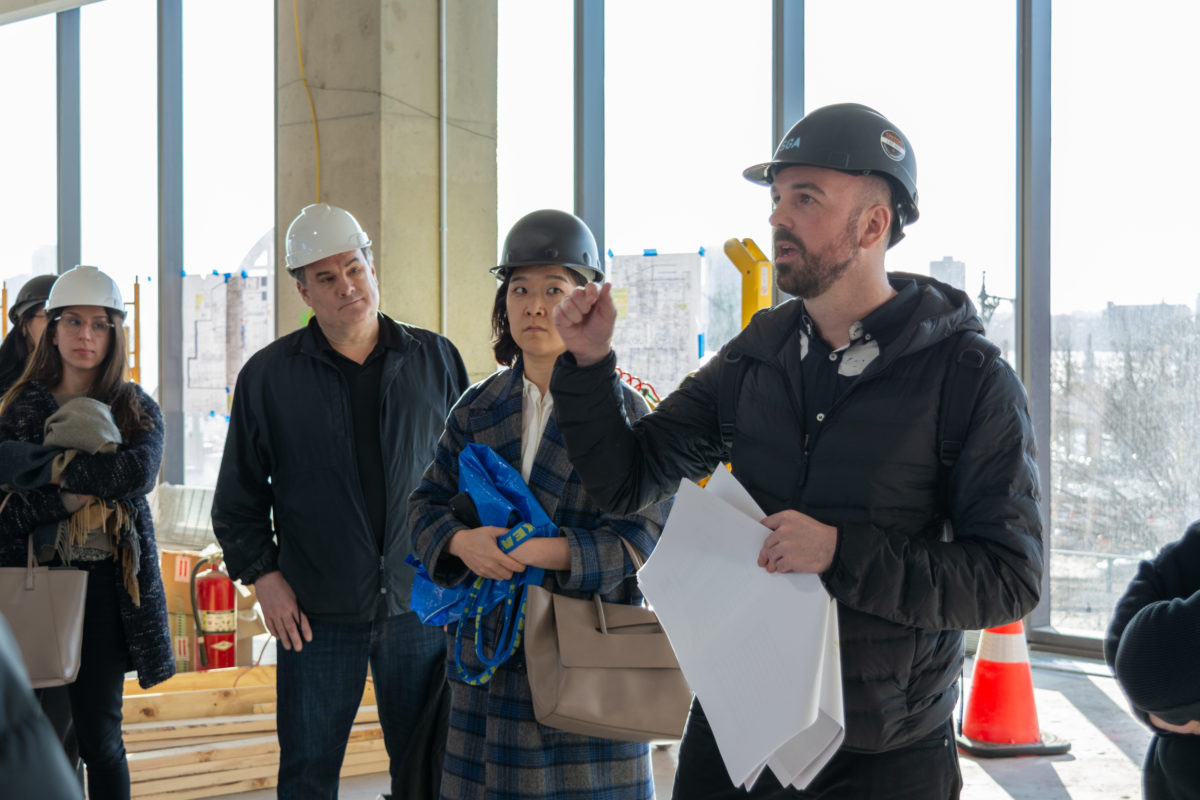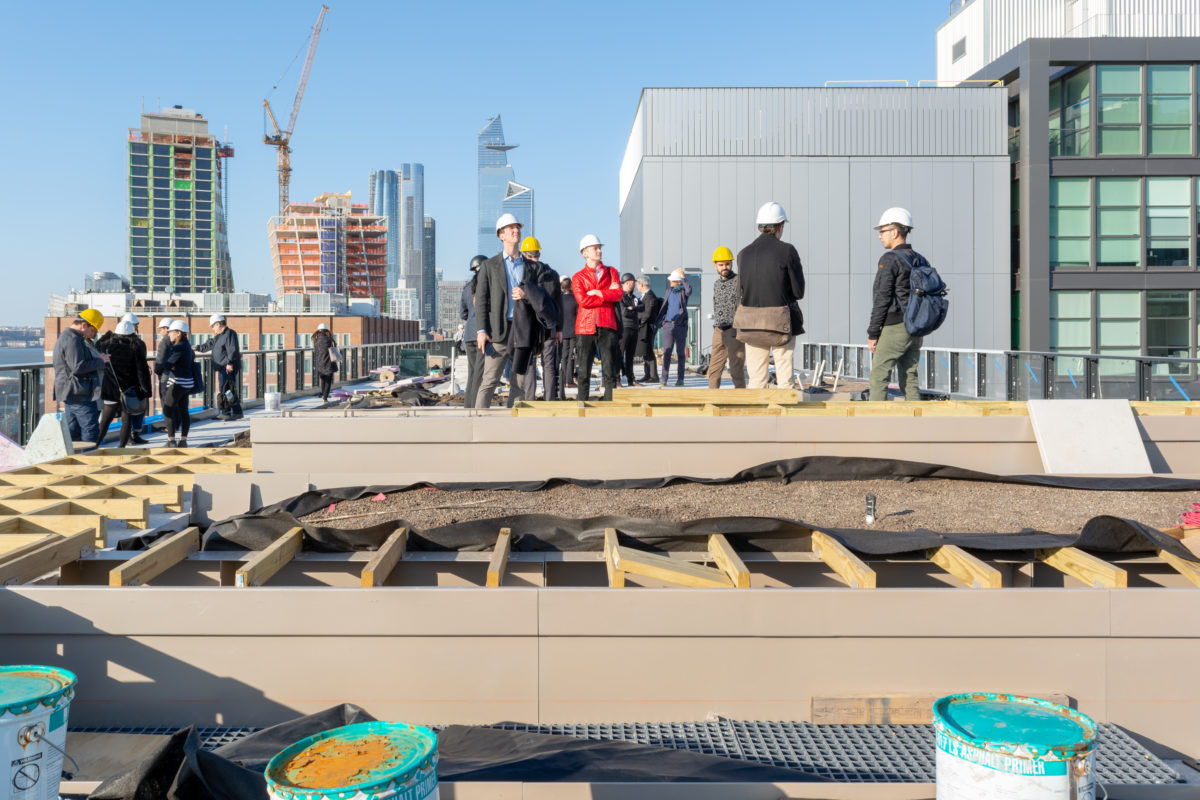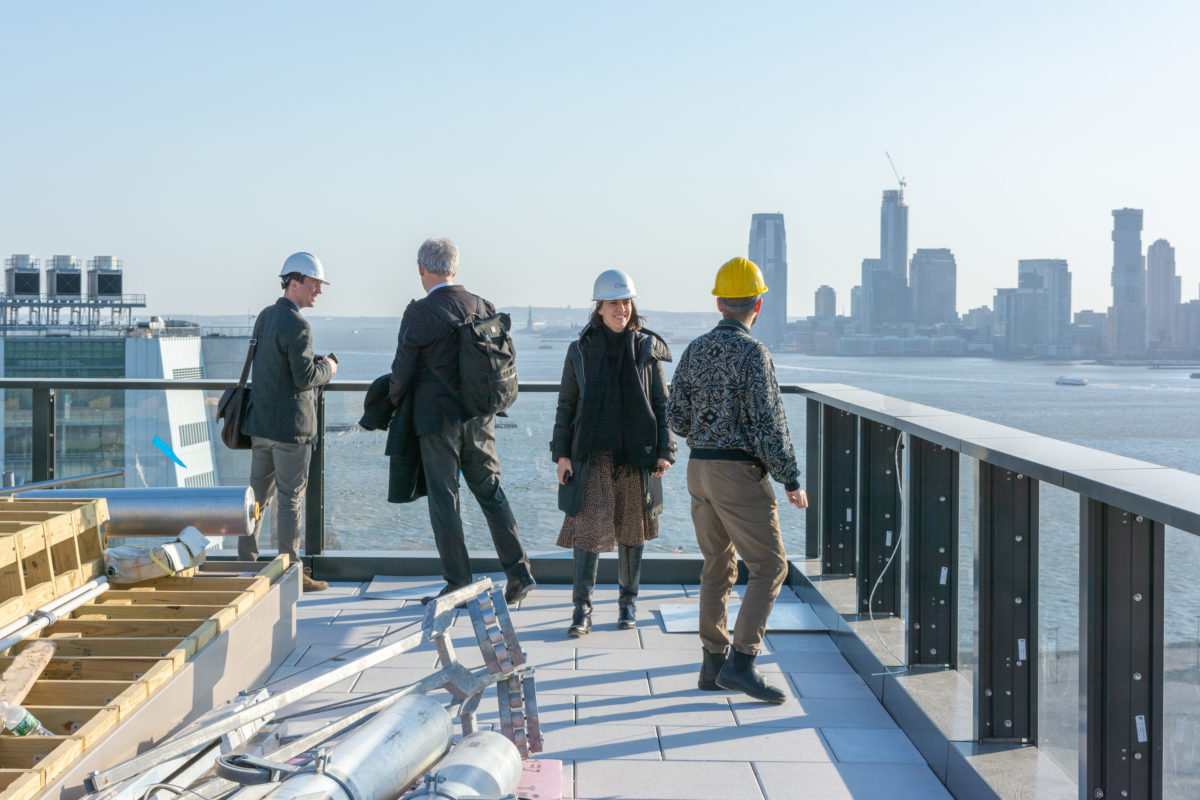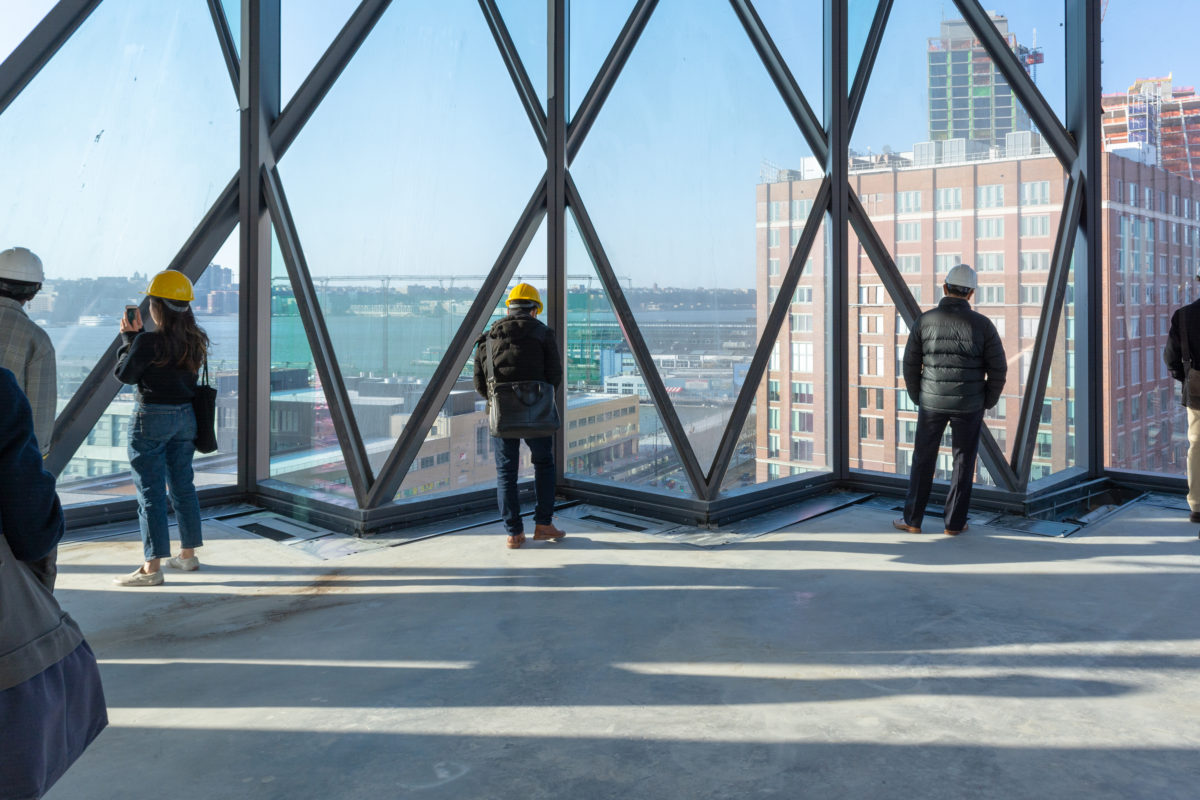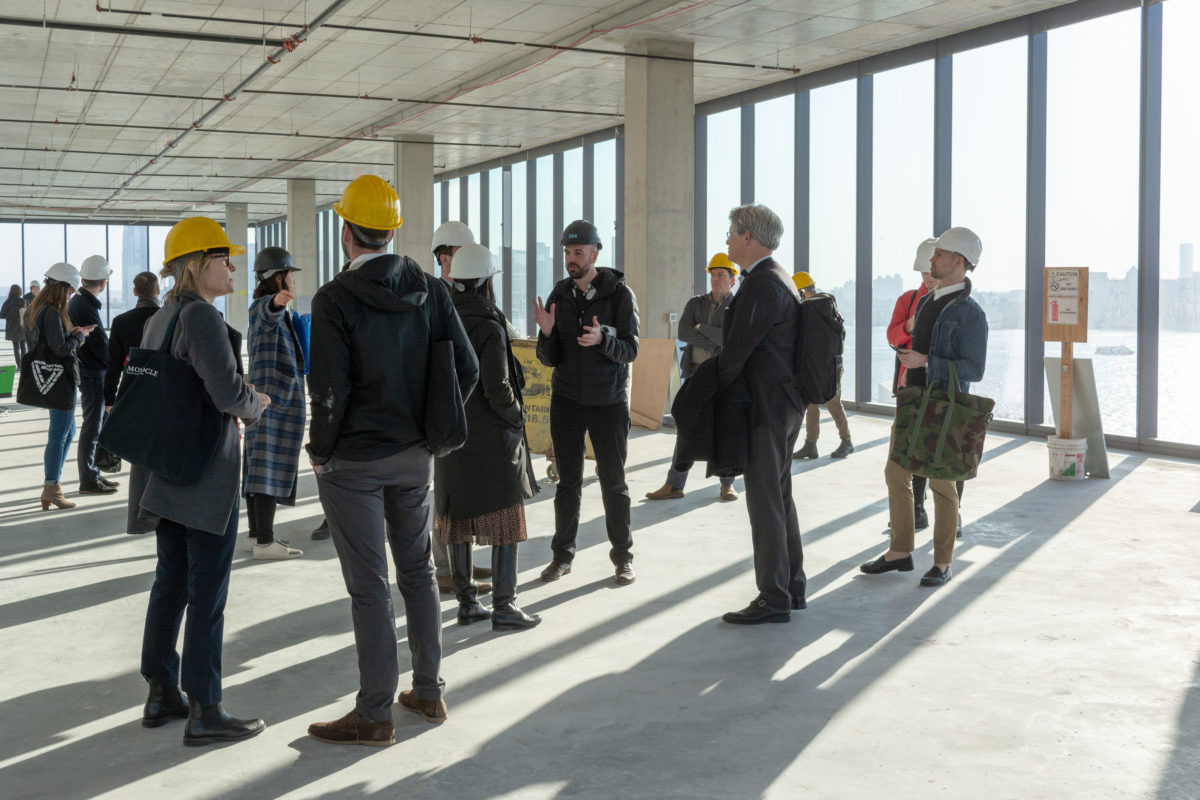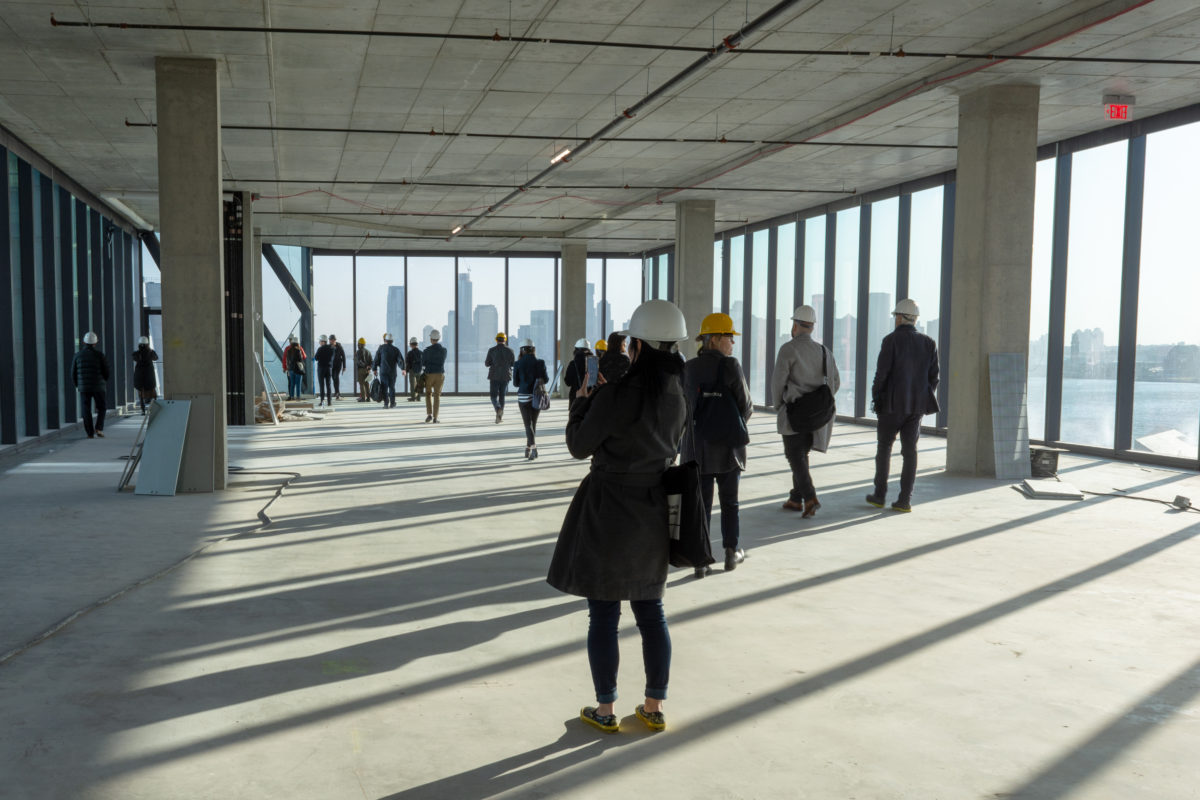 About Work Force ↓
This Fellows tour is the eighth event of our Work Force series. As the City implements the "New York Works" plan and rezones outer borough business and industrial districts, the Forum considers how creative zoning, public realm investments, and new infrastructure might enhance economic outcomes for all.
This program is made possible through the support of our Director's Circle. Shape our year-long inquiry and promote conversation between our Fellows and invited decision-makers. To learn more, please contact Daniel McPhee, Executive Director, 646-928-0553 or daniel@urbandesignforum.org.
Image Credit ↓
1) Timothy Schenck/Studio Gang
2) Fogarty Finger