November 29th, 2018
9:00am - 10:30am
25 Kent
25 Kent Avenue, Brooklyn, NY, USA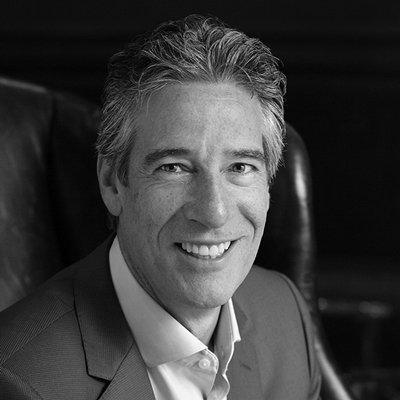 Joe is a Co-Managing Principal for Gensler's Northeast and Latin America regions and Vice Chairman of the firm's Board of Directors, where he sits on the Executive & Governance Committee and chairs the Global Practice Committee. With vision and focus, Joe leads Gensler into new markets, providing leadership to the architecture, urban planning, and interior design studios, and identifying the challenges and potential value proposition of projects.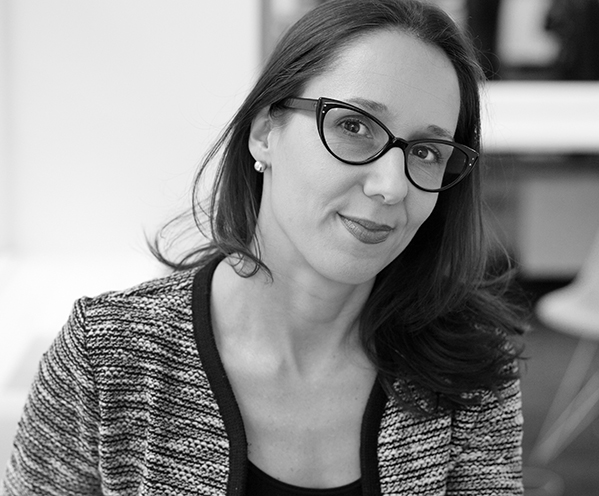 Anne-Sophie is a Design Manager, Senior Associate at Gensler where she is an architect on the 25 Kent Avenue project. Previously she served as project manager at Grimshaw, Skidmore Owings & Merrill, and Tonetti Associates Architects.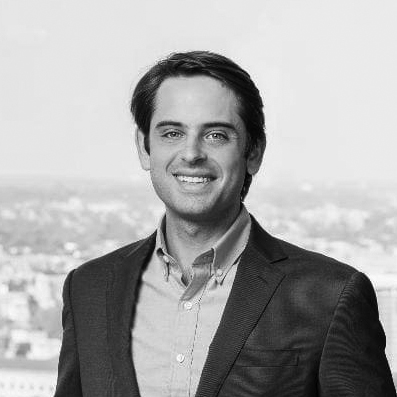 Jeff joined Rubenstein Partners in 2014. As Director of Investments, he is responsible for ensuring underwriting consistency and best practices across all regions. Additionally, Jeff plays a direct role in New York investment and asset management activities. Prior to Rubenstein Partners, Jeff worked at Merrill Lynch and Ernst & Young.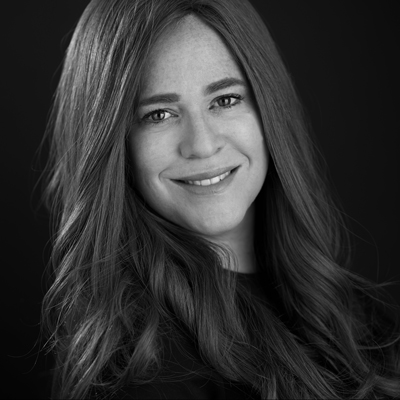 Toby is the Founder and Chief Executive Officer of Heritage Equity Partners, a woman-owned real estate and development firm specializing in mixed-use development in the New York metro region. Heritage currently has a number of additional major projects in development that include: a 190-unit residential rental development in Prospect Heights, and a 100,000 sf light industrial and office project in East Williamsburg.
On November 29, Fellows enjoyed breakfast and a tour of 25 Kent with architects Joseph Brancato and Anne-Sophie Hall, and developers Jeff Fronek and Toby Moskovits.
In 2016, the city approved a special permit for a new model of industrial and commercial zoning for the eight-story project at 25 Kent Avenue. As the first ground-up commercial office development in Williamsburg in over 60 years, 25 Kent balances new workspace for a growing tech sector and the neighborhood's rich industrial history. The project, designed by Gensler and HWKN, will include street level retail, light manufacturing, office use, and over 14,000 sf of public open space.
Event Photos ↓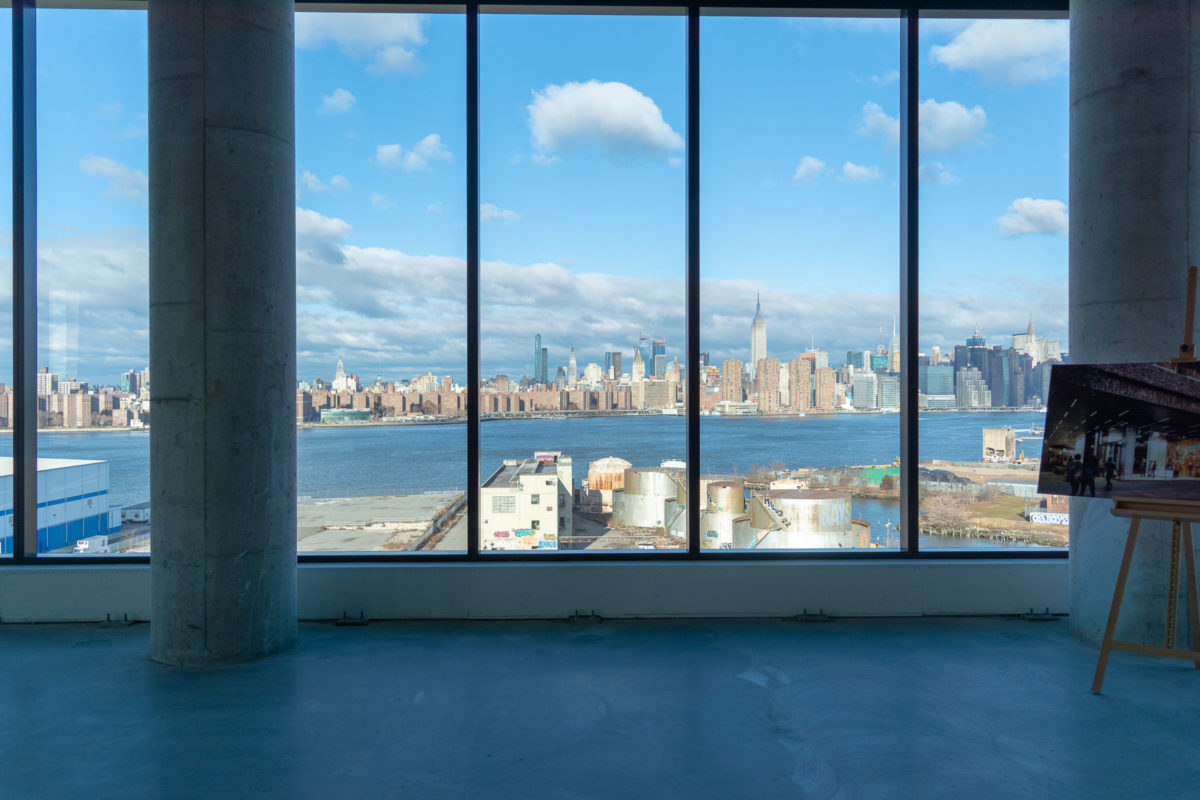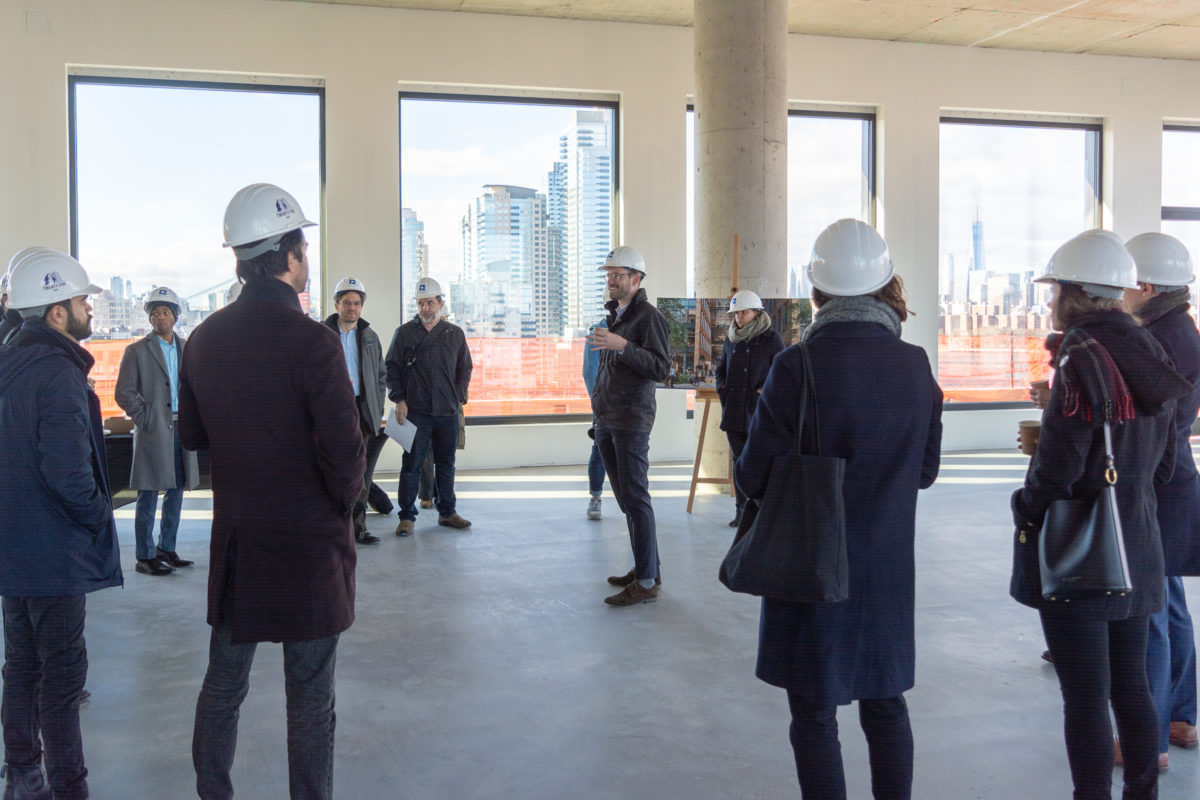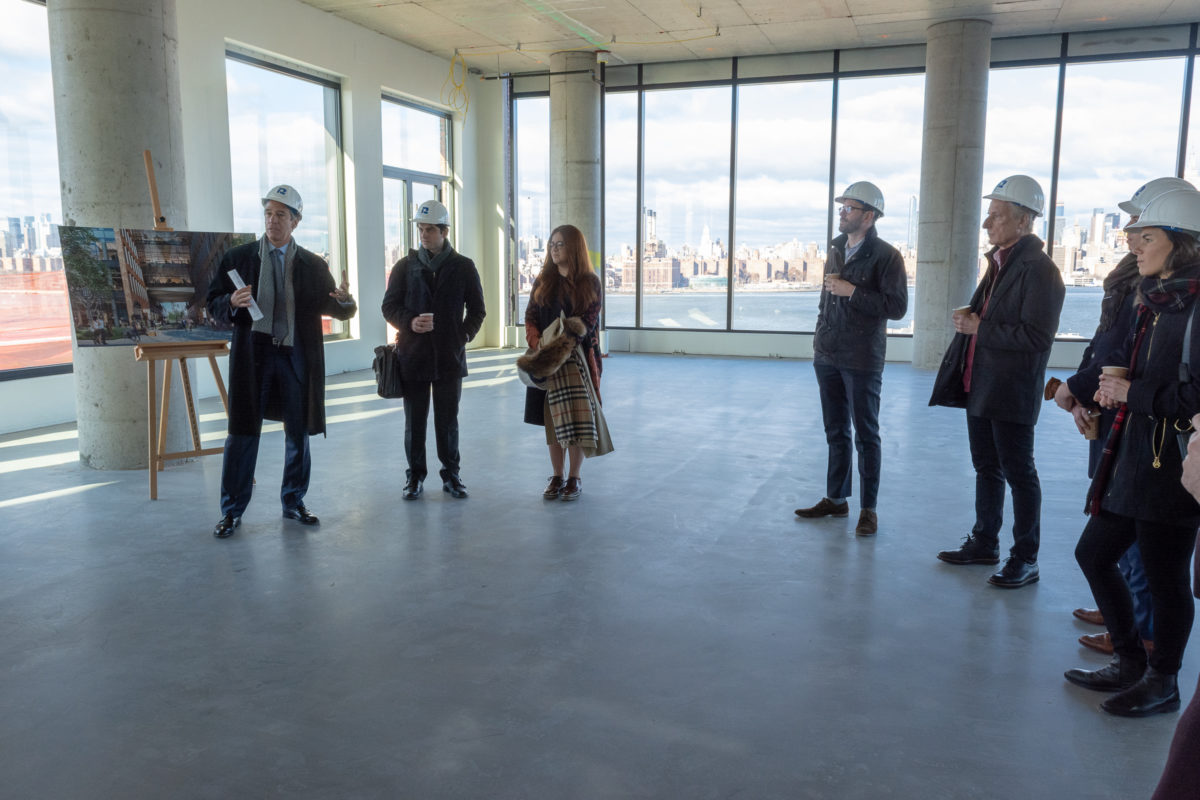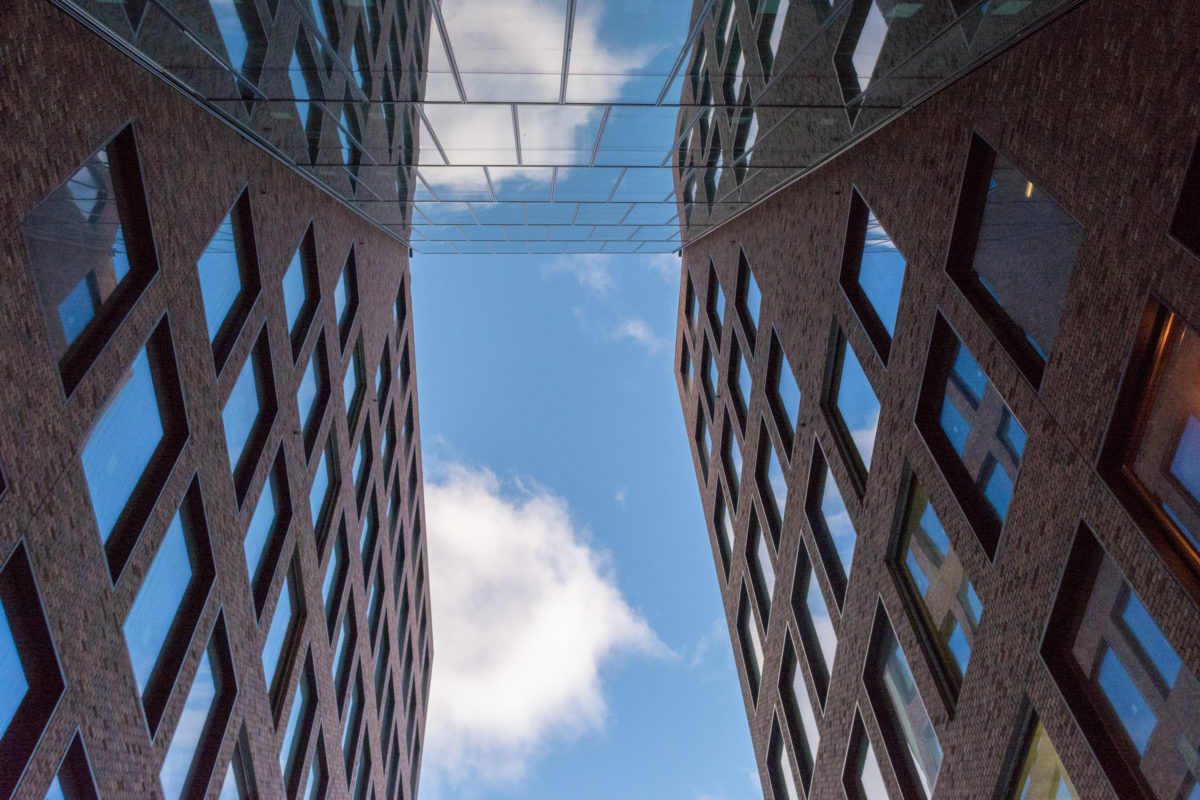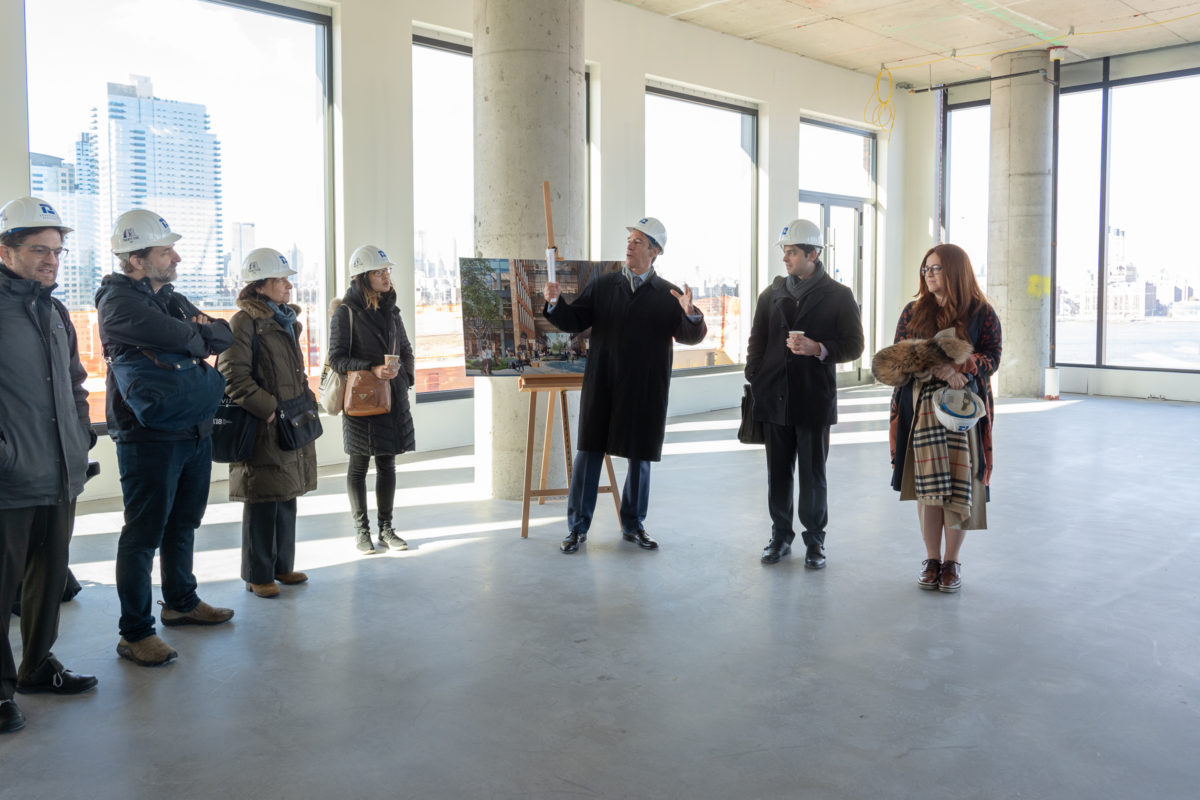 Guest Policy ↓
The Urban Design Forum promotes conversation between invited civic leaders, designers, developers and advocates. Forum Fellows are welcome to invite one additional guest to attend. Tickets to this event are non-transferable.
About Work Force ↓
25 Kent is the third event of our Work Force series. As the City implements the "New York Works" plan and rezones outer borough business and industrial districts, the Forum considers how creative zoning, public realm investments, and new infrastructure might enhance economic outcomes for all.
This program is made possible through the support of our Director's Circle. Shape our year-long inquiry and promote conversation between our Fellows and invited decision-makers. To learn more, please contact Daniel McPhee, Executive Director, 646-928-0553 or daniel@urbandesignforum.org.
Image Credit ↓