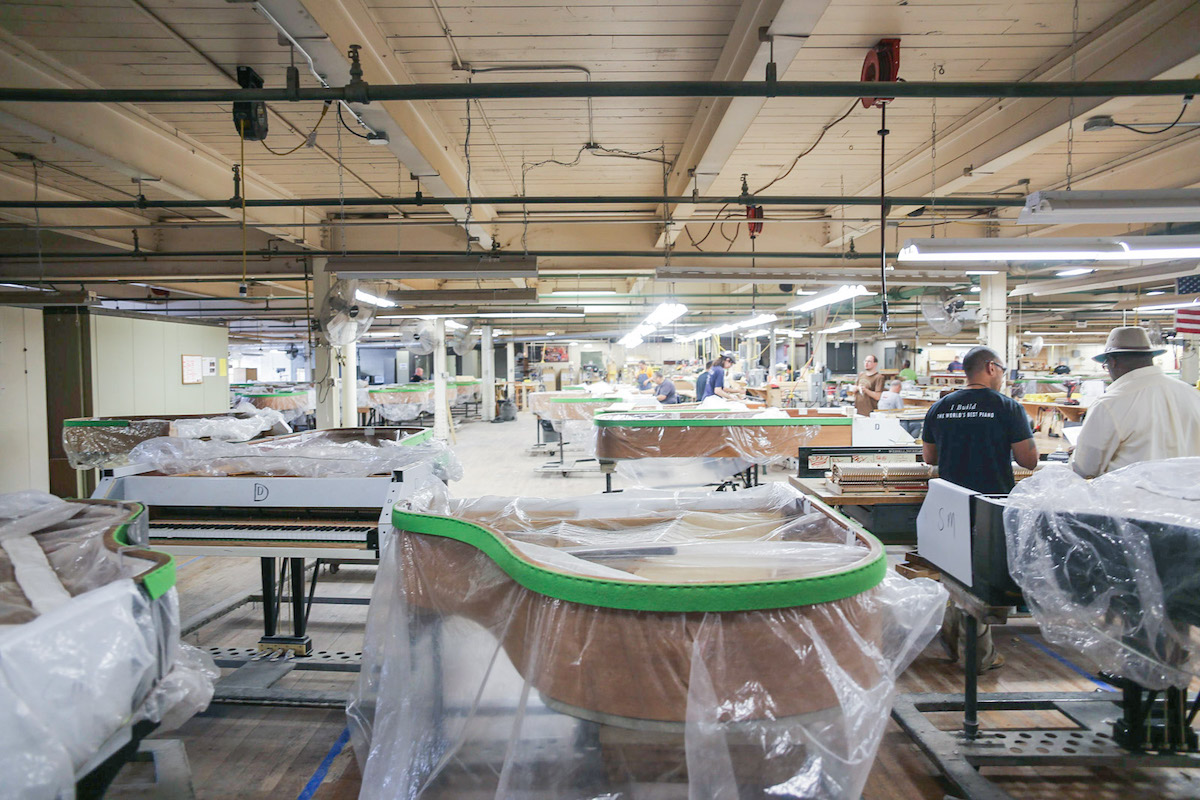 May 29th, 2019
6:00pm - 8:30pm
Dattner Architects
1385 Broadway, New York, NY, USA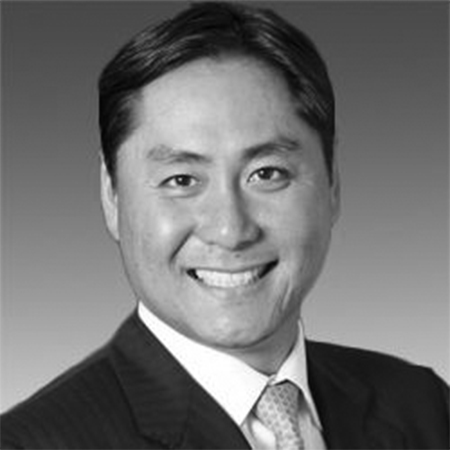 Andrew serves as Chief Executive Officer and founder of Innovo Property Group ("IPG"). Prior to starting IPG in 2015, Andrew was a Partner at The Carlyle Group in the U.S. Real Estate Fund. He served as head of the New York office for the Real Estate Fund for 10 years. He is currently a member of the Advisory Board for NYU Schack Institute of Real Estate. Mr. Chung graduated from the Wharton School, University of Pennsylvania, with a B.S. in Economics.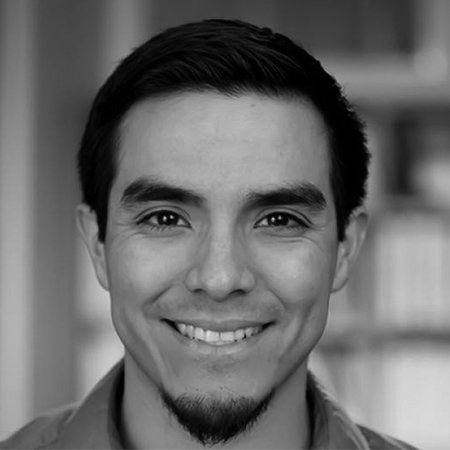 Armando is the Senior Economic Development Organizer at ANHD. Armando engages with member groups and allies to advance economic justice through organizing and advocacy campaigns. Beyond the cause of equity, he enjoys relaxing with his wife, philosophy, and his cat Coltrane.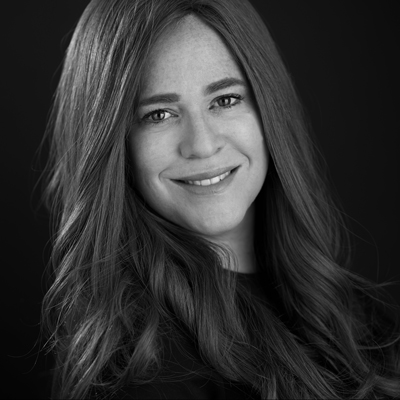 Toby is the Founder and Chief Executive Officer of Heritage Equity Partners, a woman-owned real estate and development firm specializing in mixed-use development in the New York metro region. Heritage currently has a number of additional major projects in development that include: a 190-unit residential rental development in Prospect Heights, and a 100,000 sf light industrial and office project in East Williamsburg.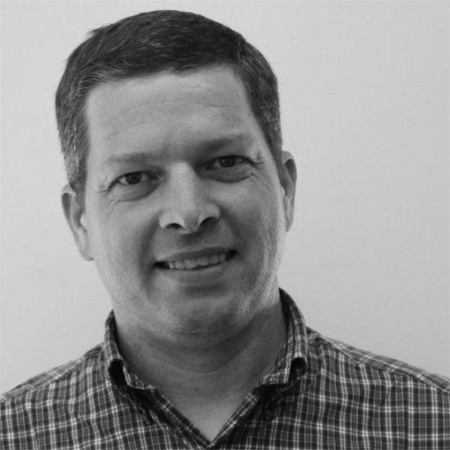 Toby is Chief Executive Officer at Intervine, a division of The HOPE Program and Sustainable South Bronx, two of the leading workforce development and job training programs in New York City. He joined HOPE/Sustainable South Bronx in 2016. He is responsible for business development, job site supervision and growth of the range of services offered by Intervine. Previously, he owned and operated a residential remodeling company in New York City with a focus on environmentally sustainable practices.
On May 29, we hosted a debate on the future of industrial zones in New York City with Andrew Chung, Armando Moritz-Chapelliquen, Toby Moskovits and Toby Sheppard Bloch.
Manufacturing districts were once active hubs for working class communities. But as traditional manufacturing stagnates, industrial business zones are attracting emerging sectors like last-mile logistics and life sciences. To balance the growth of these new businesses with traditional manufacturing, City agencies are reassessing industrial areas, such as the North Brooklyn IBZ.
While the City experiments with new zoning tools, how can we ensure manufacturing space in future mixed-use development? How can zoning better balance emerging sectors within industrial zones? What additional incentives are required to support new manufacturing hubs?
At our roundtable conversation, Andrew Chung, Armando Moritz-Chapelliquen, Toby Moskovits and Toby Sheppard Bloch proposed and debated bold proposals on the future of manufacturing zones in New York City.
Event photos ↓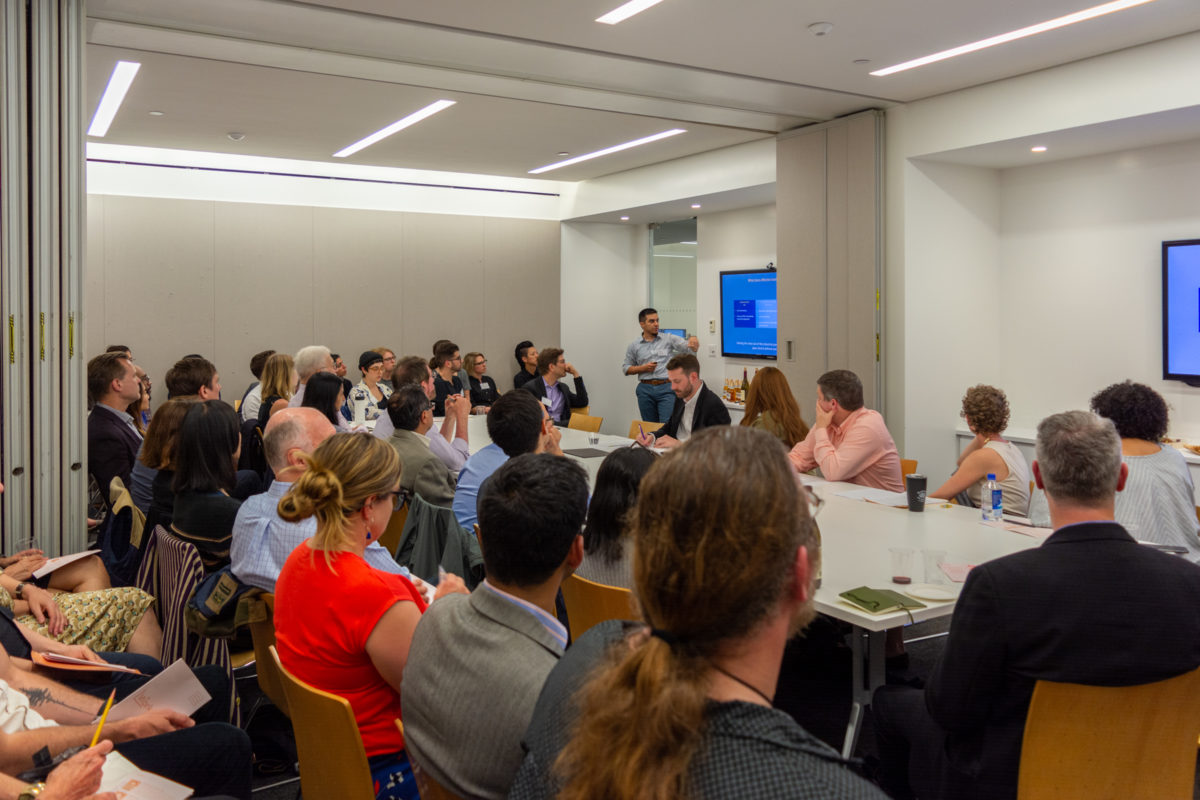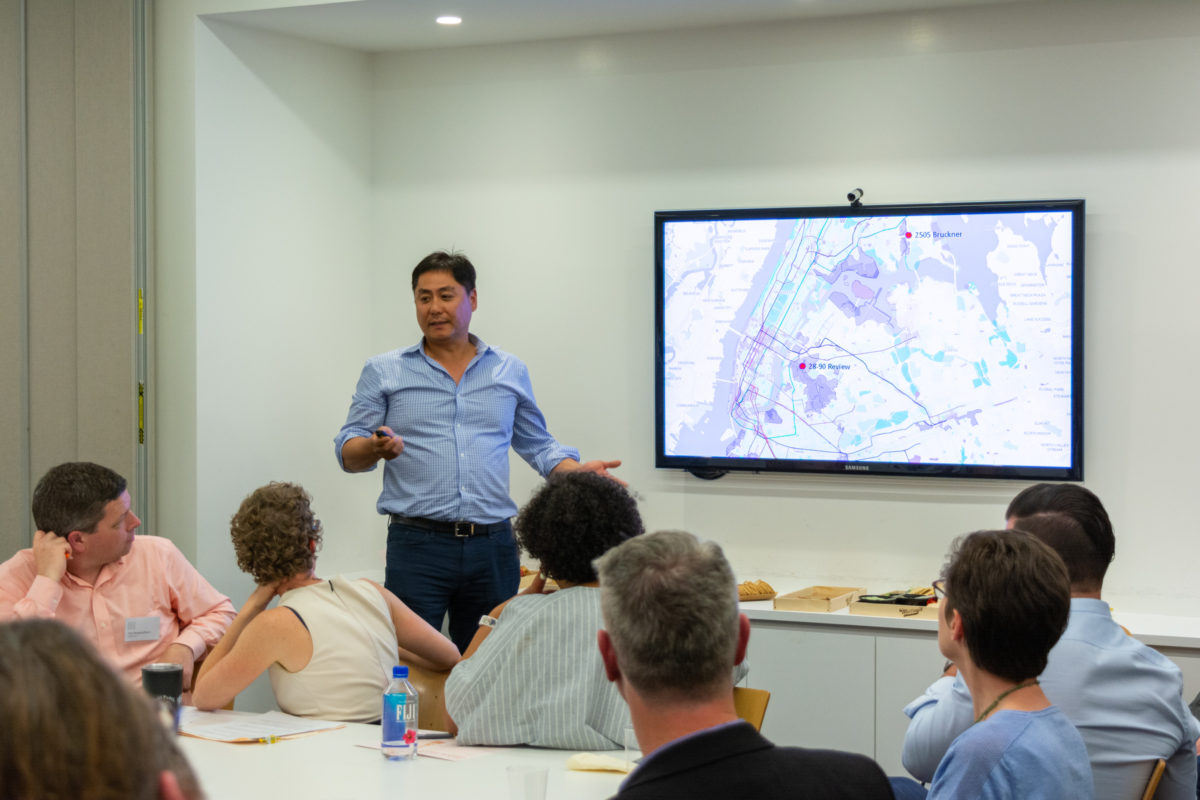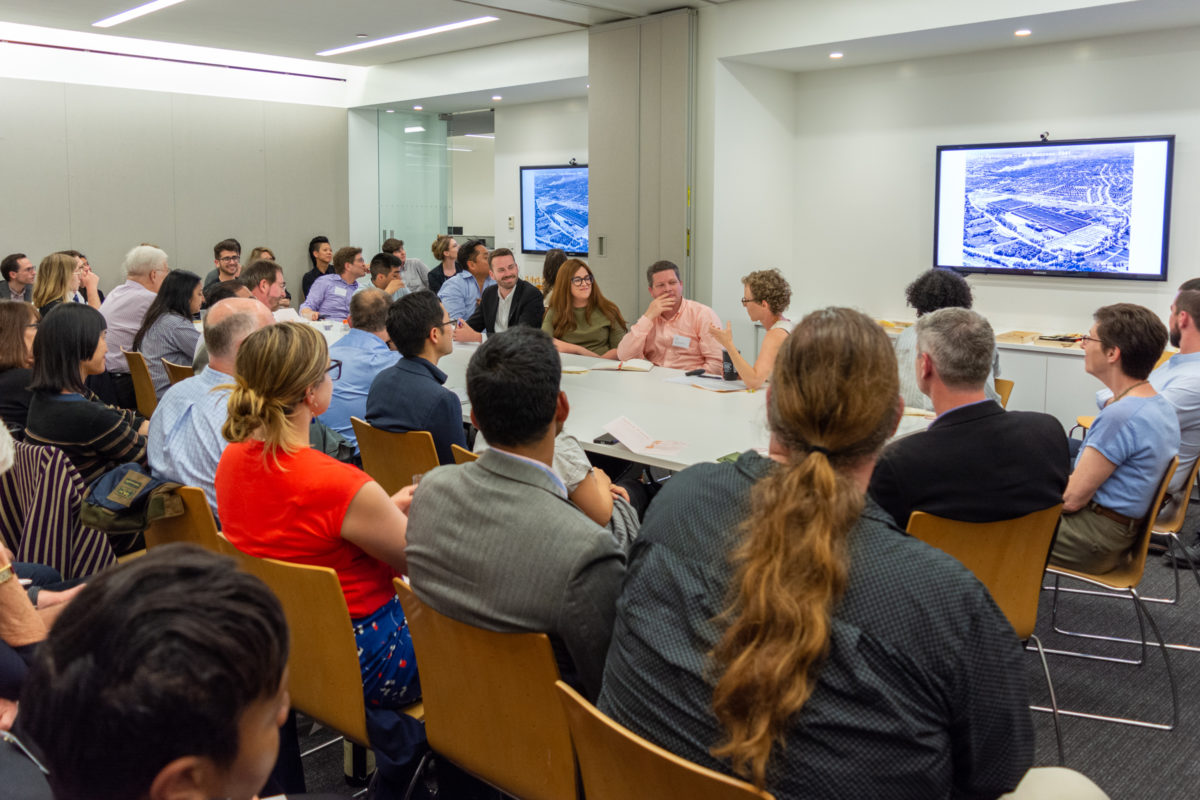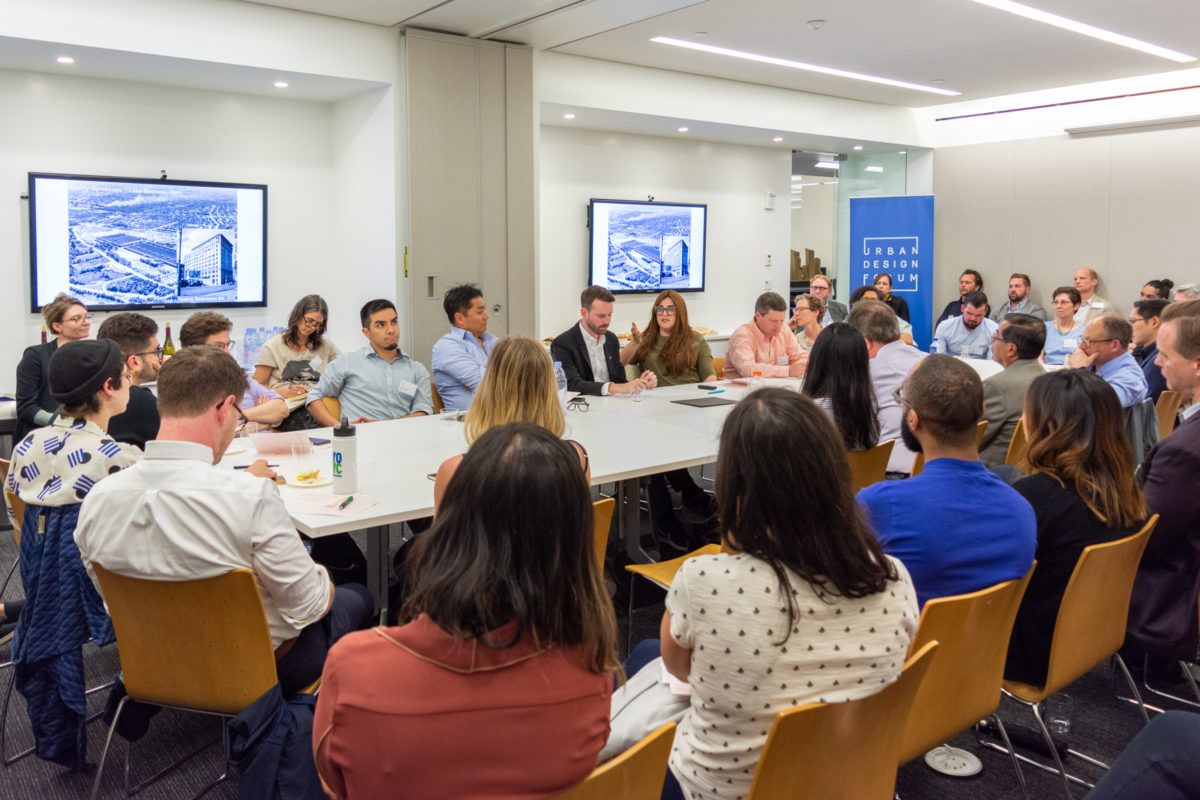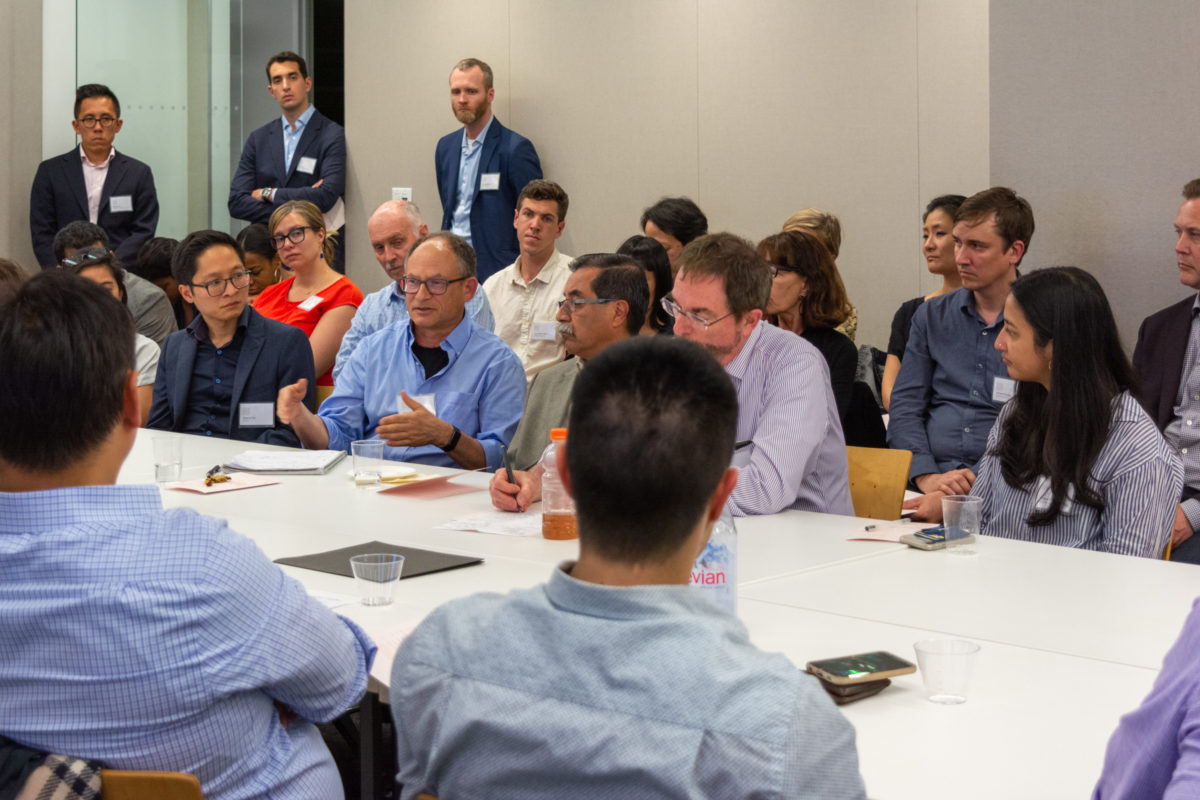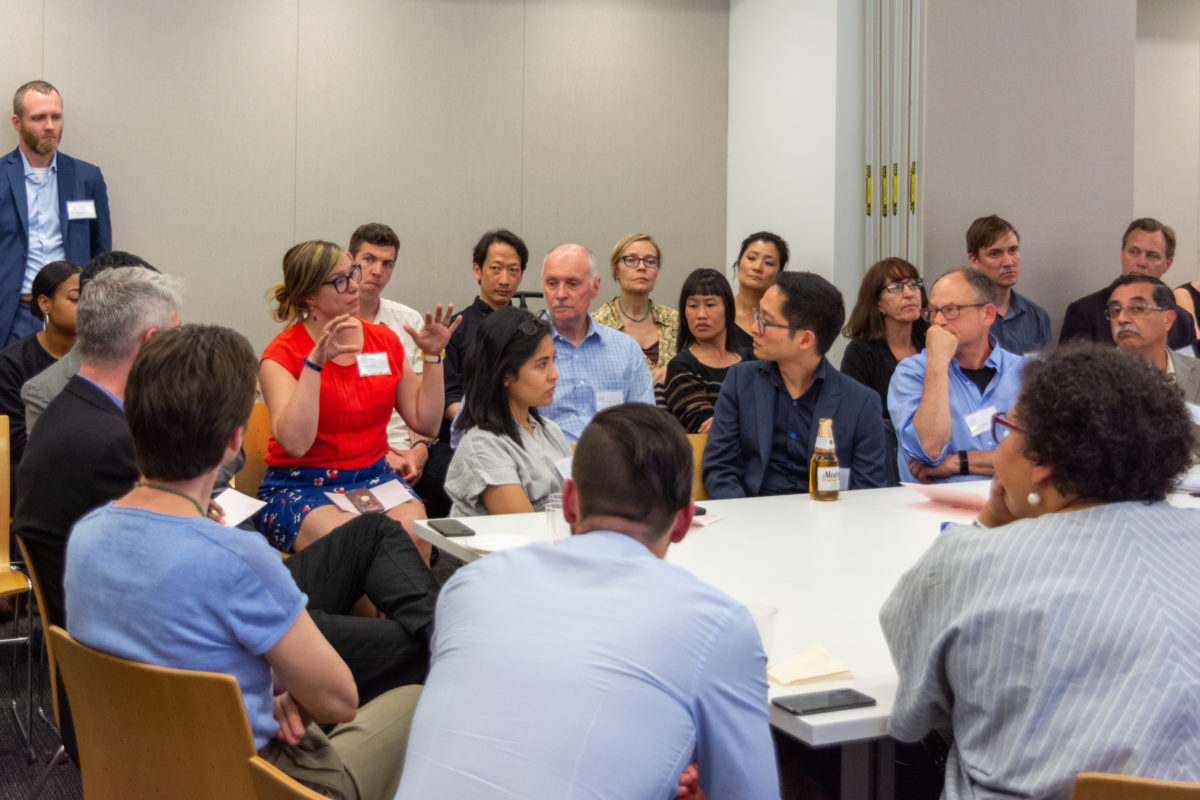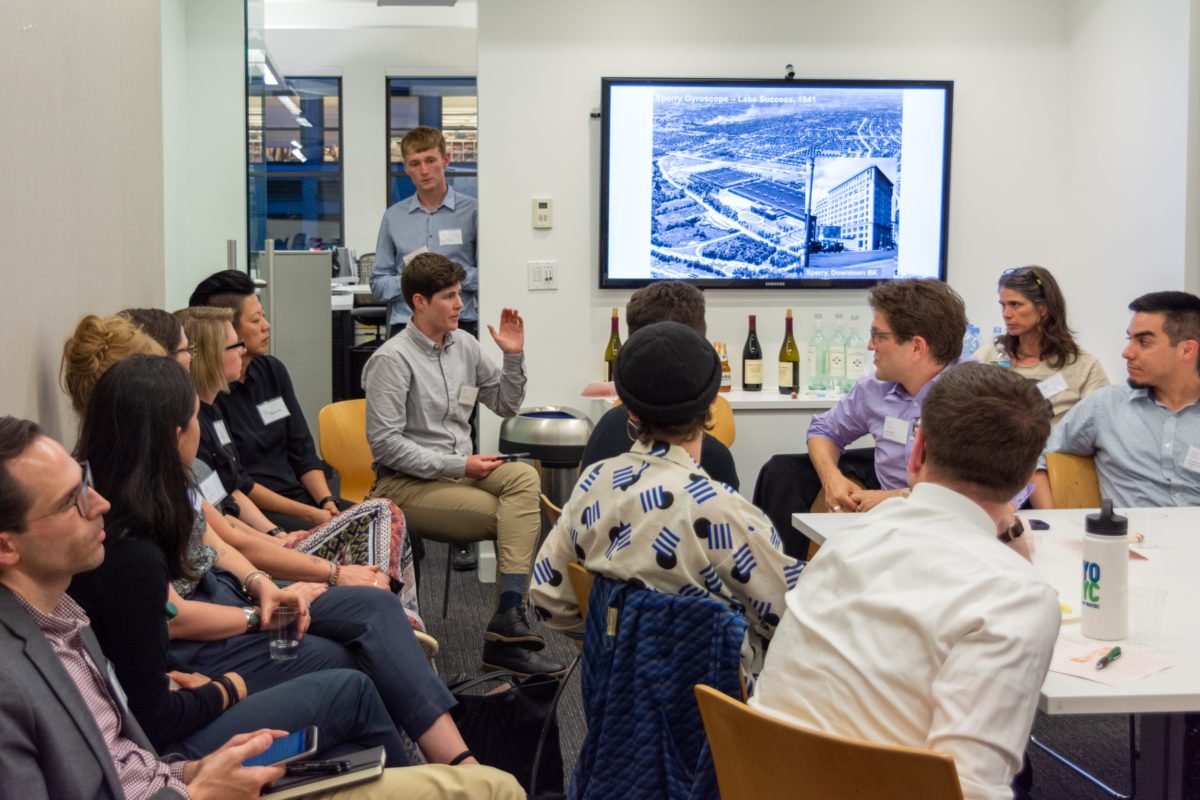 Guest Policy ↓
The Urban Design Forum promotes conversation between invited civic leaders, designers, developers and advocates. Forum Fellows are welcome to invite one additional guest to attend.
About Work Force ↓
Factoring In is the ninth event of our Work Force series. As the City implements the "New York Works" plan and rezones outer borough business and industrial districts, the Forum considers how creative zoning, public realm investments, and new infrastructure might enhance economic outcomes for all.
This program is made possible through the support of our Director's Circle. Shape our year-long inquiry and promote conversation between our Fellows and invited decision-makers. To learn more, please contact Daniel McPhee, Executive Director, 646-928-0553 or daniel@urbandesignforum.org.
Image Credit ↓