Weave New Rail Through Queens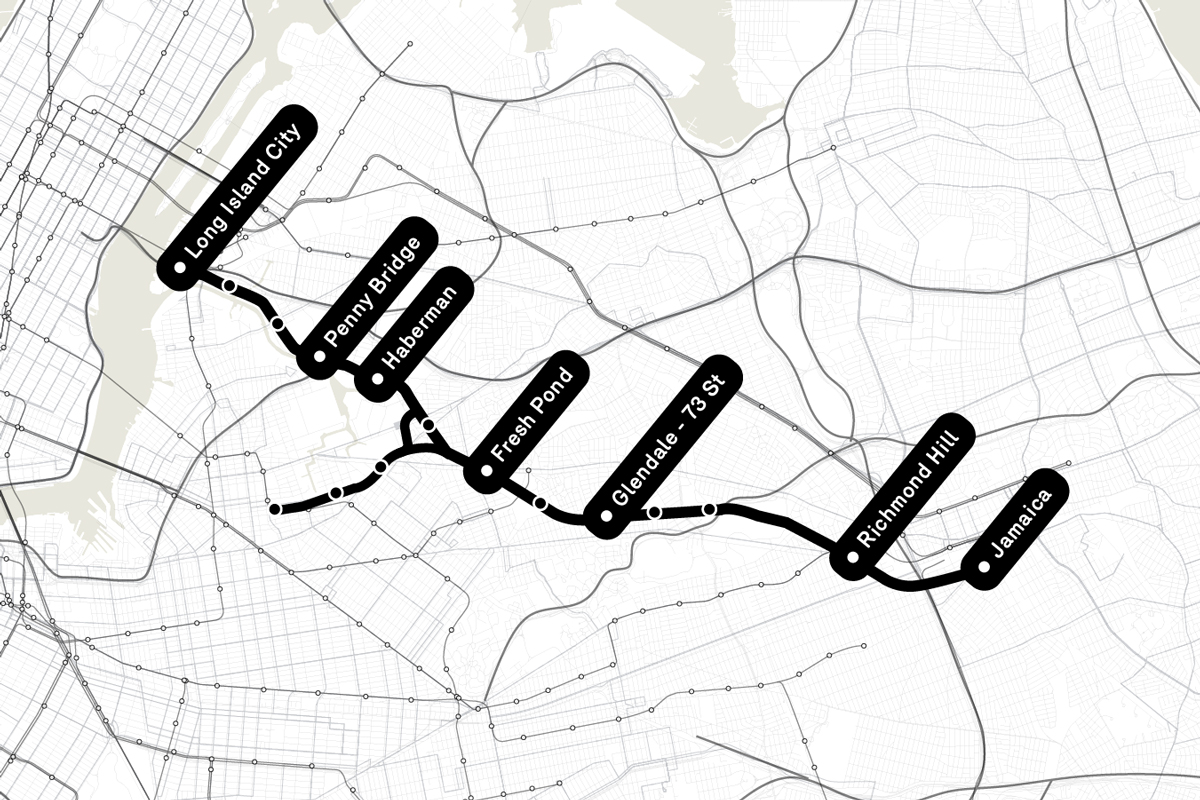 Today, Queens is experiencing the greatest increase in residential population in the city , as well as significant growths in its workforce and economy. However, the borough has a serious deficit of transit options and some of the city's most overcrowded streets. Improved public transportation within the borough, as well as inter-borough connections are greatly needed to ease the burdens of a swelling population.
A new passenger rail option is exactly the smart, sustainable service we need to accommodate Queens' growth. Across the country, new vibrant communities have been developing around this type of efficient and affordable transportation, from Portland, Oregon to right across the river in Hudson County, New Jersey. I propose bringing it to Queens by reactivating the Long Island Railroad's Lower Montauk Branch and implementing a new passenger rail service, the QNS.
Queens is New York City's fastest growing borough, but it lacks the infrastructure it needs. We must support Queens' expansion with smart, sustainable transportation.
The Lower Montauk Branch is an underused rail corridor that runs from Jamaica to Long Island City. The area surrounding this once active right-of-way is now filled with industrial buildings and storage facilities, as well as several communities disconnected from reliable public transportation. These neighborhoods are so close to the heart of New York City yet incredibly underserved by transit.
The QNS will serve to reconnect them with the city's broader transportation system, providing a quick connection to Long Island City, the East River Ferry, Long Island Railroad Jamaica Station and Roosevelt Island, soon to be home to the Cornell Tech campus. It could also provide a new connection to Bushwick via an underused freight corridor, the LIRR's Bushwick Branch.
Such connections will strengthen the local economy by encouraging different types of businesses to plant roots in our communities, enhancing our economic opportunities, and improving our quality of life. The Lower Montauk Branch could provide a link between Cornell Tech and York College, providing a university express, linking various educational opportunities along the right of way.
Community leaders through the borough and city recognize this, and have pledged their support for this project, including Borough President Melinda Katz; the entire City Council Queens Delegation; State Senators and Assembly Members, Congresswoman Maloney, Congresswoman Meng, and Congressman Meeks.
In a borough and economy growing faster than city planners can prepare for, we must take advantage of every option we have to build a more sustainable future. The QNS is an extraordinary opportunity for our growing city.
–
Elizabeth S. Crowley was elected Council Member of New York City's 30th Council District – covering Glendale, Maspeth, Middle Village, Ridgewood, Woodside, and Woodhaven – in 2008. She has served as the Chair of the Committee on Fire & Criminal Justice Services and Co-Chair of the Council's Women's Caucus.