Use Rezonings to Preserve Public Housing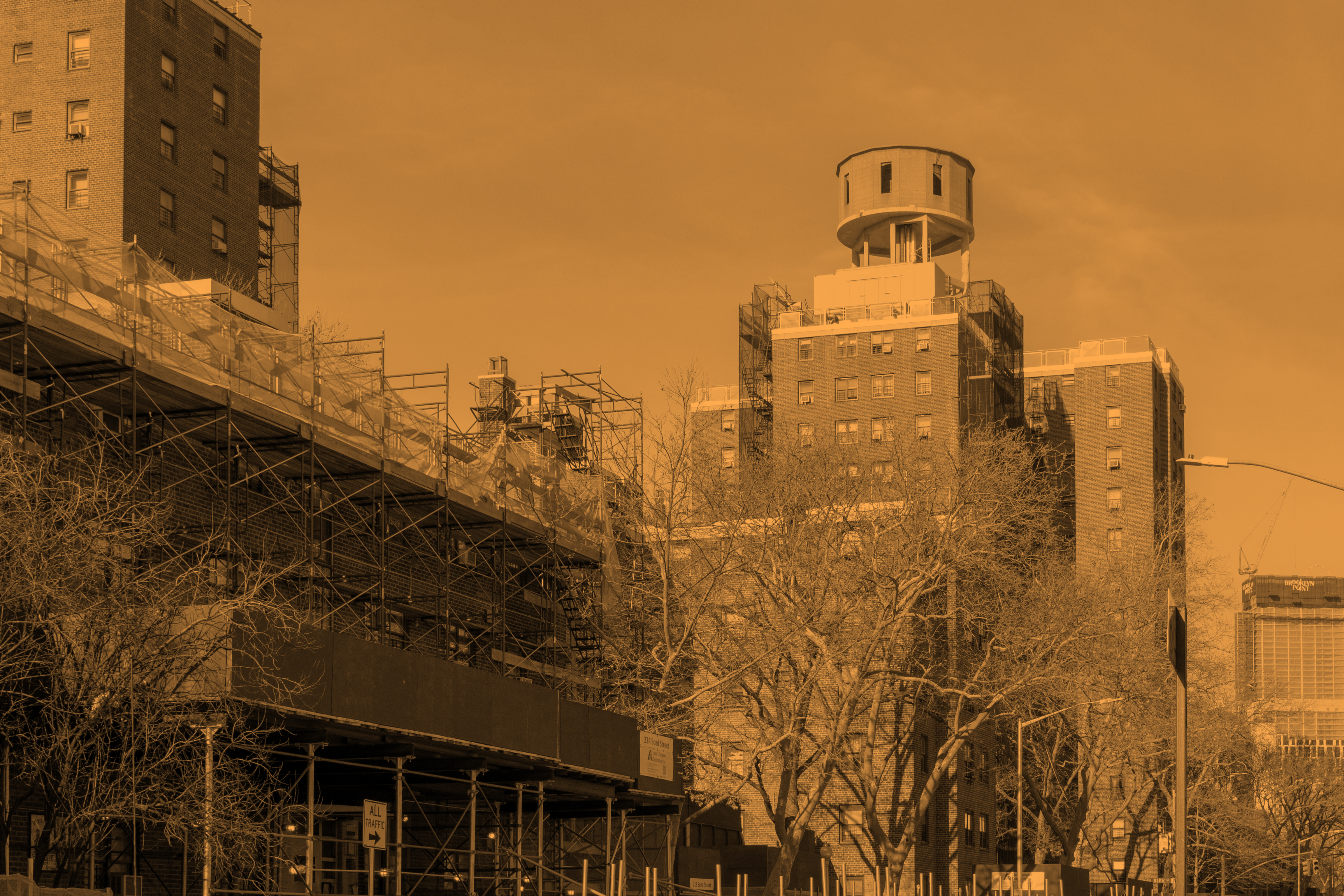 Quality public housing is critical to maintaining the city's diversity. Value capture or Public Value Recovery (PVR) through rezoning is one way we can help preserve it.
By Michelle de la Uz
Public housing is one of New York City's most critical assets. With a population of over 400,000 residents, the New York City Housing Authority (NYCHA) houses 4.6 percent of the city's total population.1 Yet the housing authority suffers from long-term disinvestment, with $32 billion in unmet capital needs citywide. In Gowanus alone, there's a capital needs gap of $220 million to maintain the neighborhood's twenty-one public housing buildings, which are on average over 50 years old.
NextGeneration, NYCHA's 10-year strategic plan, has made progress over the last two years to help stabilize the Housing Authority and its finances. However, concerns about mismanagement and additional cuts from the federal government to the US Department of Housing and Urban Development (HUD) and to public housing authorities around the country, as well as insufficient financial support from New York City and State, threaten that tenuous progress. Meanwhile, many NYCHA residents live in substandard conditions that have been front page news for more than a year. We need to protect public housing to maintain a racially and economically diverse city, and should consider all options to do so.
One possibility is value capture or public value recovery, which recovers some or all of the value that public infrastructure investments or a rezoning generates for private landowners. Typically tax revenues generated by local development can be used anywhere in New York City; value capture mechanisms attempt to keep those revenues local. There are already precedents in New York City—the High Line, Hudson Yards, and recently, East Midtown. In each case, zoning was used to ensure multiple public benefits: a rail yard was transformed into a public park in exchange for air rights, development are refunding the construction of the 7 train extension, and transit and public realm improvements are being implemented in order to densify the central business district.
Gowanus is one of fifteen neighborhoods in New York City that Mayor de Blasio has announced will be rezoned in the near future. In Gowanus, NYCHA developments make up 25 percent of the community's total rental apartments and more than a third of their residents live below the federal poverty level. Why not utilize value capture to ensure that public housing units are well maintained in Gowanus, and beyond?
–
Michelle de la Uz is the Executive Director of Fifth Avenue Committee, Inc., a nonprofit community development organization that serves more than 5,500 low- and moderate-income people. She has over 25 years of experience in public and community service and also serves on New York City's City Planning Commission.
1 New York City Housing Authority, "2017 Fact Sheet," April 2017.