Update City Codes for Retail Transformation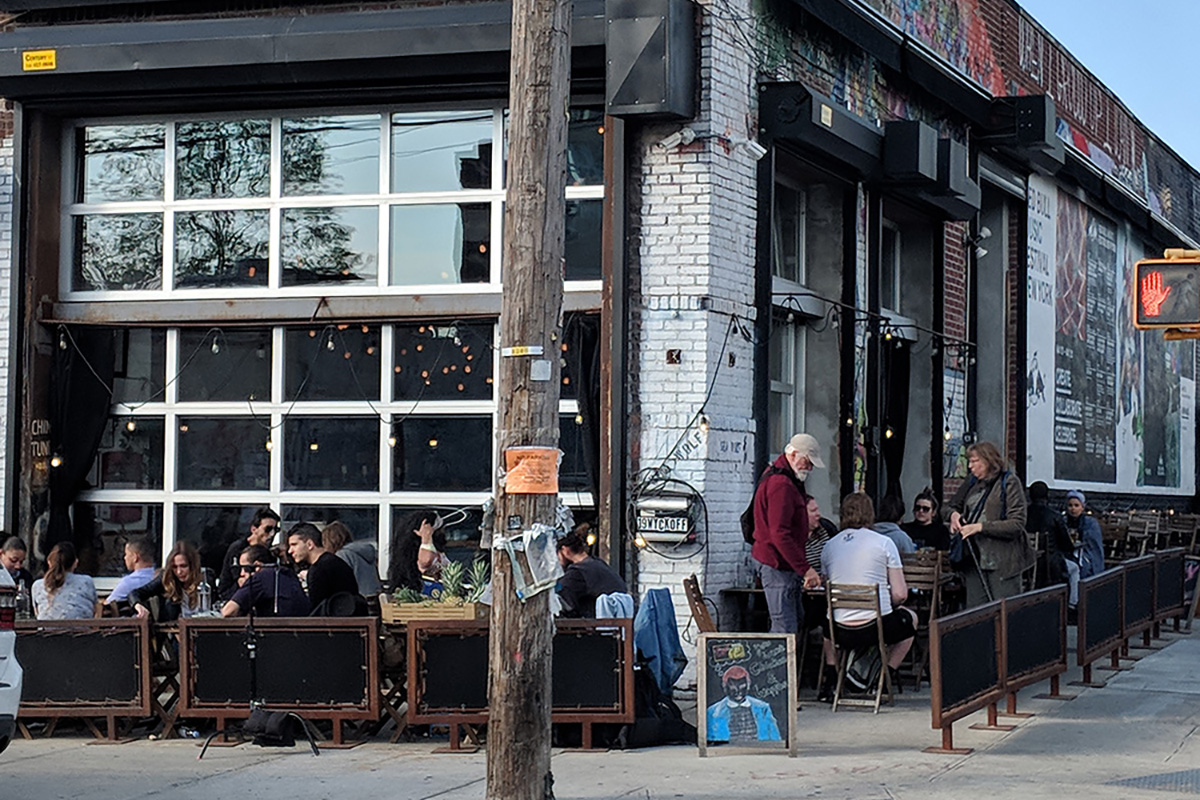 Cities must update codes and regulations to keep up with transformation in retail.
By Larisa Ortiz
As retail enters a period of significant change and disruption, the ways in which our cities respond can either hinder or support successful small business growth. Yet cities like New York often have outdated codes and regulations that are not keeping up with retail change. Finding ways to offer businesses the flexibility they need to enhance visibility through signage, or enliven the street with seating or merchandise, would be a tangible and practical way to support businesses and increase their profit margins.
Increasingly in cities like New York the concerns among small business advocates and the average consumer have turned to the role that high rent plays in retail closures. But the truth is imminently more complicated. Small business owners certainly face many challenges, but rent is not always at the top of list of their concerns. In 2014, our firm, on behalf of a City agency, conducted a survey of small businesses and found that "high rent" was not the first, second or third concern, but rather it was tied for fourth (with the increase in cost of utilities). Yet to the casual observer who hears that big rent increases are causing the closure of their favorite fill-in-the-blank store, the issue of rent is often perceived as the number one reason for small business closure. So who is defining the problem that public policy is supposed to address? If we are truly concerned about small businesses, we need to expand the conversation beyond rent and look at what is happening to the retail industry as a whole.
Retail is in a period of significant transformation. On-line sales are a rapidly growing portion of total sales (4.4% of total sales in 2017, but higher for goods that lend themselves to on-line purchasing). As a result, many businesses, both large and small, are going through real growing pains and city policy often thwarts the efforts of retailers to respond to challenging market conditions. Increasingly, retailers are incorporating "experience" onto the sales floor, incorporating everything from outdoor dining to educational events to exercise classes. The sectors and businesses that are succeeding are embracing a set of offerings and services that cannot be easily replicated on-line.

In NYC, outdoor cafes that want to add a simple bistro table and chairs require café licenses and revocable consent – quite an overwhelming process for a small business owner. Despite the fact that outdoor dining has been shown to increase sales by up to 30% this solution is out of the question for many small restaurants. In another instance, a recent applicant before City Planning Commission indicated that the cost of a special permit for signage came to nearly $50k for design and legal fees (to be fair, this was in a landmark district, but the point remains). As we consider strategies to help small businesses, it is critical that we take a hard look at ourselves in the mirror first. The problem isn't always the one we think it is. Sometimes it is the one that we unintentionally create through our existing policies and procedures.
–
Larisa Ortiz is the Founder of Larisa Ortiz Associates (LOA) and serves as a Mayoral appointee to the City Planning Commission. She is the author of "Improving Tenant Mix: A Guide for Commercial District Practitioners" published by the ICSC and is an associate professor at the Pratt Institute as well as a frequent instructor and guest speaker for the International Economic Development Corporation, the International Downtown Association and the International Council of Shopping Centers.