Co-Chairs' Letter: The New Story of Our Streets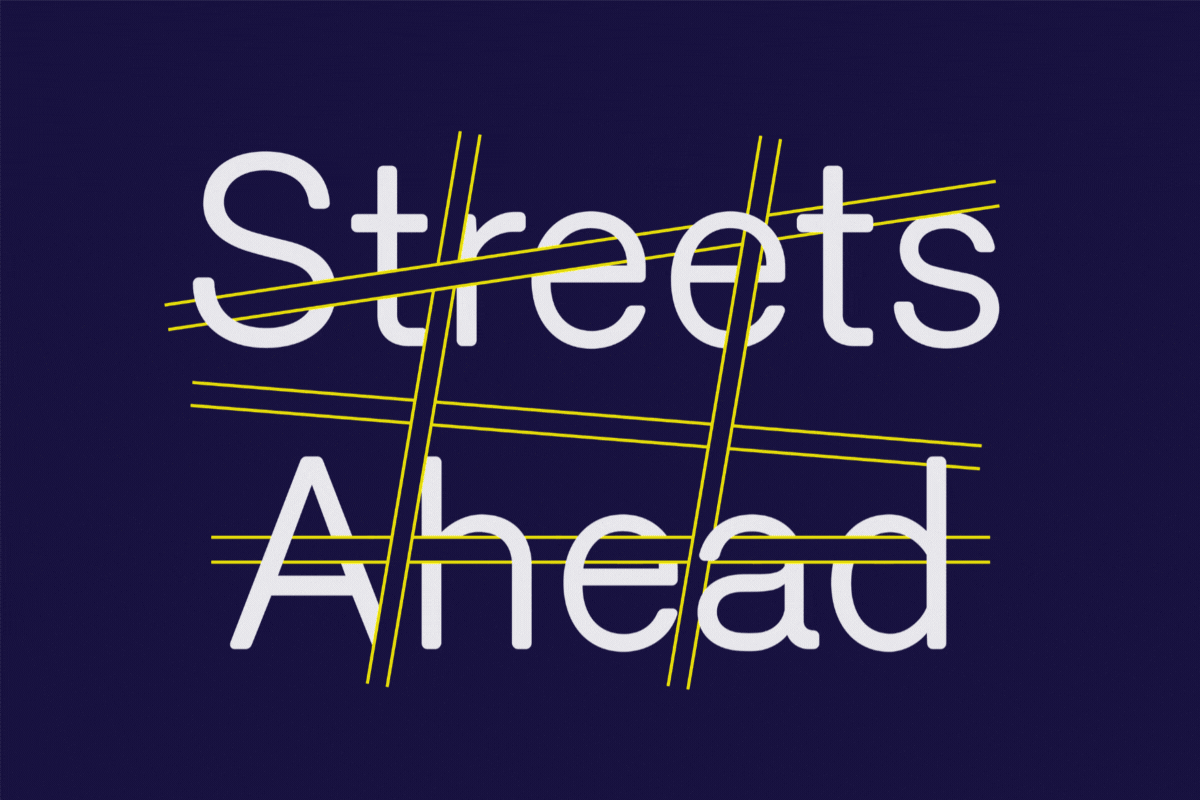 When you look down your street, what do you see? Are there wide asphalt lanes half-filled with parked cars? Maybe you see a few lines demarcating an area for bike traffic. Are you lucky enough to have a couple of trees on your block to cool you down on your walk home?
If you look closely, our streets are telling a story: they tell us about what we prioritize and who we value. For decades, our roads have been dominated by cars with little room for people around the edges. During the pandemic though, we saw that story begin to be rewritten: our streets became our front porches, our playgrounds, our spaces for prayer. They were joyous, active, celebratory, and safe. More than anything, our streets became places to gather, connect, and belong.
We also realized that streets aren't static. They have so much potential to transform quickly in the face of crisis. And making up over 25% of New York City's city-controlled land area, are they being put to the very highest and best use for all neighborhoods, and New Yorkers? We believe that now is the time to rewrite the story of our city's streets for generations to come.
Let's expand our imagination and evolve our streets to fight the climate crisis, strengthen our neighborhood economies, champion our cultural community, and support the mental and physical health of all New Yorkers.
Our streets can be places for shared culture. What if our streets could be activated by artists and culture makers to celebrate local traditions and storytelling? What if streets add much needed outdoor space in neighborhoods for communities to sing, dance, eat, and gather?
Our streets can also be where we fight the climate crisis. What if our streets reduce urban heat with more tree canopy and support zero-emission transportation with protected space for bikes and electric scooters? What if our streets become covered by lush, colorful rain gardens that attract birds and bees while also collecting stormwater?
Our streets can be inclusive and safe. What if our streets are accessible places designed for and with New Yorkers of all ages, races, and abilities? What if they are designed to keep everyone from our schoolchildren to our elders safe?
New York City is a collection of different neighborhoods and cultures. Whether you're in a dash to work or wandering on your day off, there's always a stone left unturned and unexplored. These journeys on the sidewalk are essential experiences that help build community, a sense of belonging, and the iconic cultural experience of what it means to live in New York City. Let's commit to supporting and expanding these opportunities holistically and exponentially across every network and neighborhood in our city.
That would be a story New York would be proud to tell. We know that this transformation is going to be a long haul. To equitably invest in streets across the five boroughs, we'll need to work with City, State, and Federal partners to invest both in our streets and in our public transit system. So, let's ask ourselves and our decision-makers: what do we want our children's children to remember about the decisions we made for our city's greatest public space? Do we want them to tell the story of cars for individuals, or of place for community and for people?
Now is a moment to think about our legacy. As we reflect on the work of our dedicated Streets Ahead participants over the last year, we are inspired by what is possible if we work together, across sectors and disciplines, to think big, and to make a plan for what we can start tomorrow. Let's build a more inclusive, equitable city together.
Margaret Newman + Michelle Delk
Co-Chairs, Streets Ahead Program Committee
Martha Snow
Associate Director of Programs