Recapture the Value of Rail Transit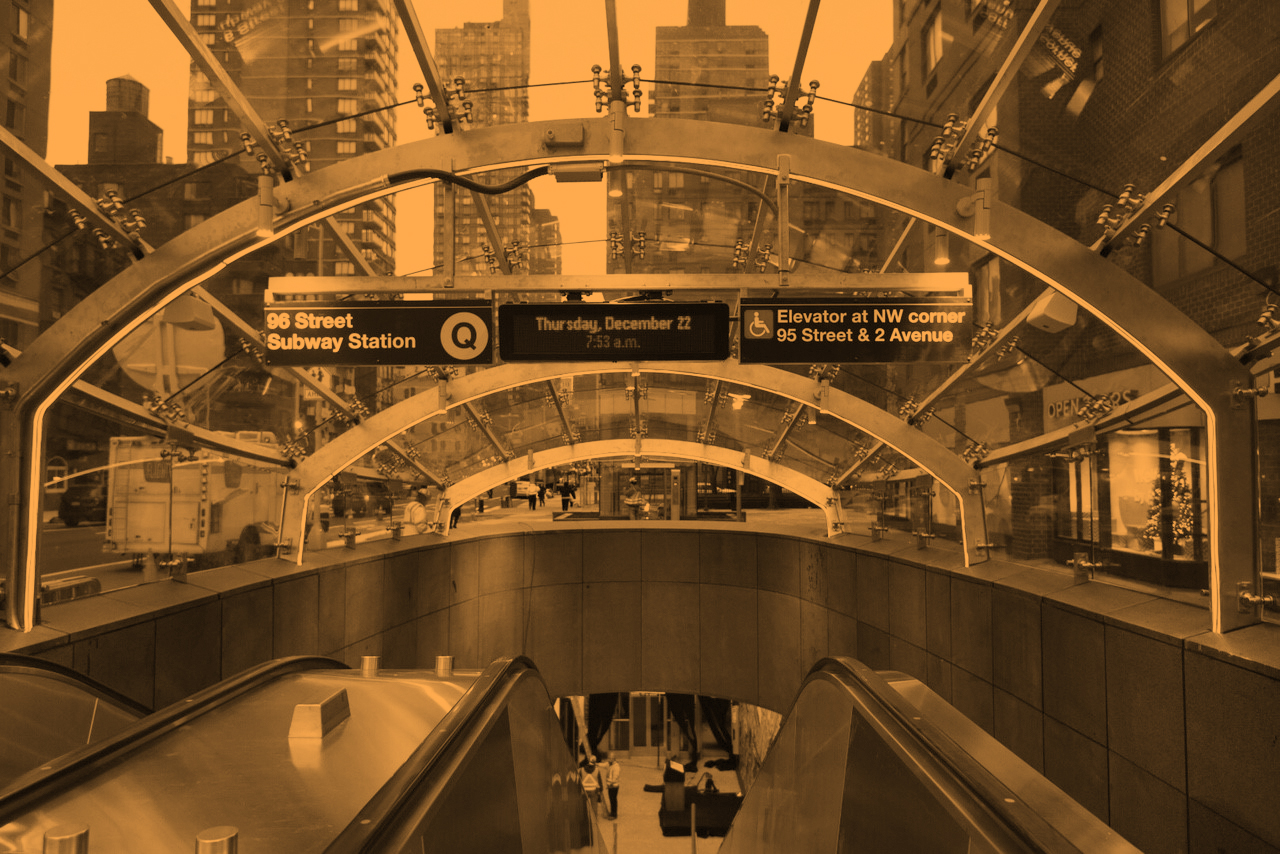 With the introduction of a Transit Maintenance Assessment District, the true beneficiaries of rail transit—businesses and property owners—would pay their fair share.
By Giancarlo Falcocchio and Constantine E. Kontokosta
In New York City the subway provides walking-distance access to 1.2 billion square feet of commercial and industrial space, and 3.8 million workers both live and work within walking distance of a station (a quarter-mile or less). The Manhattan Hub (below 60th Street) alone contains 664 million square feet of commercial and industrial space that employs 1.7 million workers. The extensive commuter rail and subway network that connects the surrounding region enables about 500,000 riders to enter the Hub per hour.1 Without an efficient rail-subway system it would be impossible to meet this demand with surface transportation modes alone.
Yet subway service reliability is increasingly at risk without additional revenues. Current funding sources for operations—fares, motor vehicle tolls, and a broad mix of other revenues across traditional sources like taxes, fees, and subsidies—are inadequate to ensure a continuous reliable service. However, recent proposals for additional funding sources—such as the Mayor's incremental tax on the "wealthy," and a "congestion charge" on motor vehicles entering the Hub—leave out the true beneficiaries of transit service: the owners of the buildings and companies served by the subway and commuter rail. In the Hub, skyscrapers could not be built or function without the subways, and existing delays lower worker productivity.2
Allocating a fair share of the operating and maintenance costs to owners of buildings and companies in the Hub could be accomplished through our proposed Transit Maintenance Assessment District—a concept preceded by the successful citywide implementation of Business Improvement Districts. We believe the assessed amounts should reflect the benefits received. We estimate that the MTA spends approximately $3.04 billion to provide rail and subway service to the Hub, representing an implicit annual transit benefit equivalent to $4.58 per square foot of commercial space. Potential annual property assessments ranging from $0.50 to $1.50 per square foot3 are small increments when compared to the average Manhattan office rents of $70-$90 per square foot per year, but could yield annual revenues from $332 million to $996 million.
High-rise buildings should share the cost of the transit service they receive. They depend on rail and subway service and improved reliability will yield increased worker productivity, the protection of worker wages, and better workforce recruiting and retention. It's time to re-capture some of the value of rail transit for those that benefit the most, for a more equitable and economically efficient system.
–
Giancarlo (John) Falcocchio is professor of transportation planning and engineering at the NYU Tandon School of Engineering, where has served as the Director of the Urban Intelligent Transportation Systems Center and Executive Director of the Transportation Research Institute. He also chairs the Board of Directors of the University Transportation Research Center at the City University of New York.
Constantine E. Kontokosta is an Associate Professor of Urban Science and Planning at the NYU Marron Institute, and holds cross-appointments at the NYU Center for Urban Science and Progress and the Department of Civil and Urban Engineering. He is the Director of the Urban Intelligence Lab at NYU, and a Visiting Professor of Computer Science at the University of Warwick. He is the founding Principal Investigator and Head of the Quantified Community research initiative.
1 The commuter rail and subway network enables 500,000 riders per hour to enter the Hub during the 8–9 a.m. commute.
2 Lost productivity of $300+/- annually per worker and loss in wages estimated at $350 +/- annually per worker.
3 Potential property assessments of $0.50 per square foot, at a benefit-cost ratio of 9.2 and $1.50 per square foot at a benefit-cost ratio of 6.1.