Playful Materials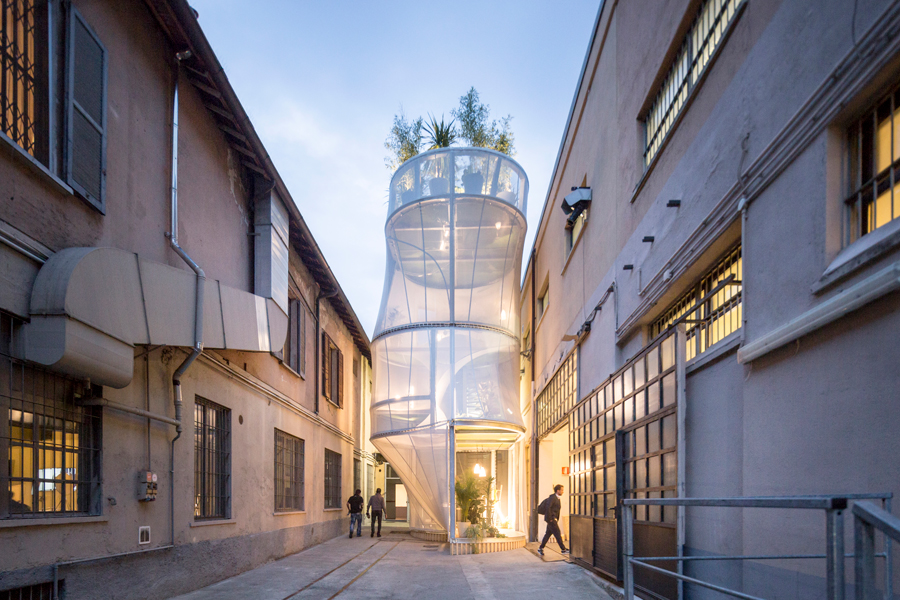 Florian Idenburg and Jing Liu discuss their commitment to using playful materials and working on meaningful projects.

There comes a time in an architect's career when he or she crosses the boundary separating "emerging" and established. The line is blurry and seemingly arbitrary—because, really, what does emerging mean, anyway?
Founded in 2008 by Florian Idenburg and Jing Liu, SO-IL (standing for Solid Objectives + the founders' initials) has won major competitions, has designed landmark cultural institutions, and is working on more than one large-scale master plan for new city districts. Yet the descriptor persists. "I think we can 'emerge' until we're 60," Idenburg jokes.
SO-IL's buildings skew modern and clean-lined, but they revel in playful material conceits that leave no two projects looking quite of a type. The style isn't instantly recognizable, but all of the studio's projects evoke feelings of openness and simplicity that the architects have cultivated from the beginning. "In an era where everything is so much about form making, they've resisted that," says Forth Bagley, a principal at Kohn Pedersen Fox (KPF), where Liu used to work. "It's very hard to edit things down to their essence when the cultural zeitgeist is so much about excess."
– Liz Stinson, Metropolis
Image courtesy of ↓