Neighborhoods Now: In Conversation with Yin Kong and Thomas Yu
We are excited to continue our Neighborhoods Now initiative with Asian Americans for Equality (AAFE) and Think!Chinatown in Chinatown and Banana Kelly in the South Bronx. Additionally, we expanded our partnership with Fourth Arts Block in the Lower East Side. These working groups will reenergize outdoor spaces to support community programming and cultural revitalization.
These next few weeks, we will be rolling out interviews with the representatives of each organization to learn more about their history, some neighborhood insights, and what they hope to achieve through Neighborhoods Now. Check out our first feature below with Yin Kong, Director of Think!Chinatown, and Thomas Yu, Co-Executive Director of AAFE. The Chinatown working group will develop a proposal to adapt Forsyth Street Plaza into an open-air market supporting local Chinatown businesses and cultural groups.
Tell us a little bit about your organization.
Thomas Yu: Asian Americans for Equality, or AAFE, was founded nearly five decades ago by local residents and activists who rallied for racial justice and equal opportunities in Chinatown and for all communities in need.
Yin Kong: Think!Chinatown is an intergenerational nonprofit. We've been growing steadily and rapidly since we started about four years ago. Our aim is to overcome barriers of community organizing where socioeconomic factors, language, and cultural barriers create challenges for immigrant communities' autonomy to make decisions in their own neighborhood.
What types of work has your organization been involved in and what are some issues that this community still faces?
TY: AAFE advances the lives of low-income, immigrant and minority New Yorkers through social services, affordable housing development, economic opportunity, and advocacy. Our core communities, such as Chinatown, still face disinvestment from the City for fair share of resources, diminishing affordable housing, economic impact from pandemic, lack of access to capital, poverty, and racial discrimination.
YK: Led by myself and Board President Amy Chin, T!C's Chinatown Arts Week produces several cultural events throughout the week, all of them free to the public. By presenting grassroots Chinatown artists and emerging Asian American artists together in a collaborative partnership, we hope to bring the generations together and connect with a wider arts audience. With the pandemic, there has been both increased need and increased attention and support for our community. Our output in the past year has sharply increased, and we need to build our organization so it can continue to do this work.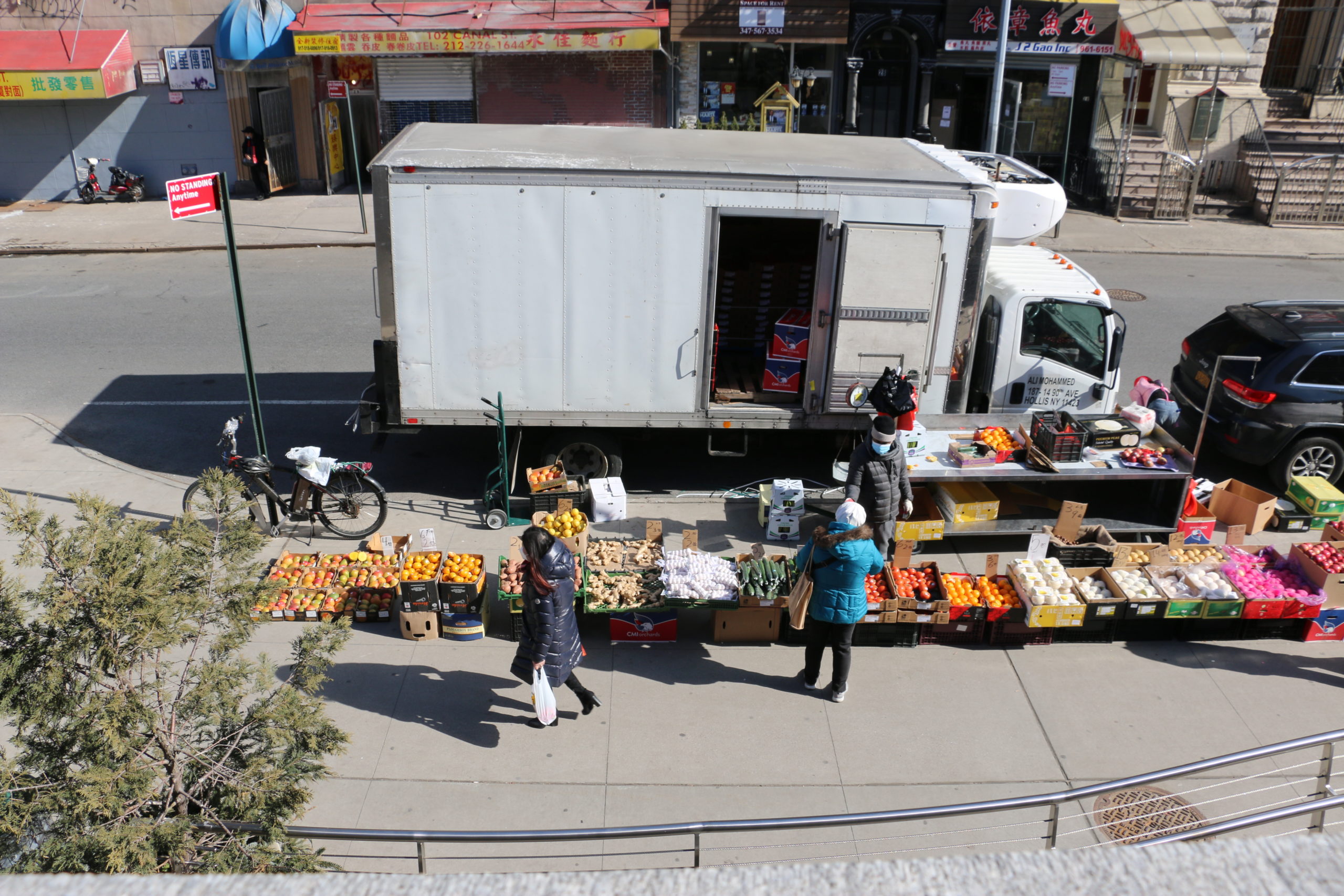 What makes this neighborhood special?
TY: Chinatown is the spiritual and cultural core of one of the largest Chinese American communities in the Western Hemisphere.
YK: It not only serves the local residents, but also a greater API community who finds a sense of home in the neighborhood. In this difficult time, it's been wonderful to see how the greater community has supported the neighborhood to ensure the survival of our collective cultural home. Once businesses or cultural organizations are gone, that cultural knowledge goes with them.
What are some neighborhood spots that are most important to people in this community?
TY: All our public spaces are precious to our community, because we have one of the fewest open space ratios per person in the entire city.
YK: Because we don't have a ton of open space, our restaurants and small businesses are really the hotspots of our community. 
With our 'Assembly for Chinatown' project, we constructed fully subsidized, code compliant outdoor dining solutions for Chinatown restaurants. By taking on the design challenges of adjusting to post-COVID set-ups, we aim to protect these important cultural hubs throughout our neighborhood.
What are you hoping to achieve through this partnership? 
TY: [We want to] activate that scarce public space in Forsyth Plaza to be a cultural sanctuary for local residents and all New Yorkers.
YK: We're hoping to work on creating infrastructure for a night market in the plaza — financial mechanisms, marketing, design & construction of vending carts, administration of regulations — that will support a night market of food vendors along Forsyth. 
We fear inequity in the recovery period will result in accelerated displacement in Chinatown. By connecting mom & pop immigrant businesses and grassroots arts groups with the technical support of architects or the language and communication support of bilingual volunteers, we hope to give these businesses the tools they need to survive the economic crisis.
Photos: Alisha Kim Levin