Local Center Practice Notes: On Soft Infrastructure and Creating New Spaces for Culture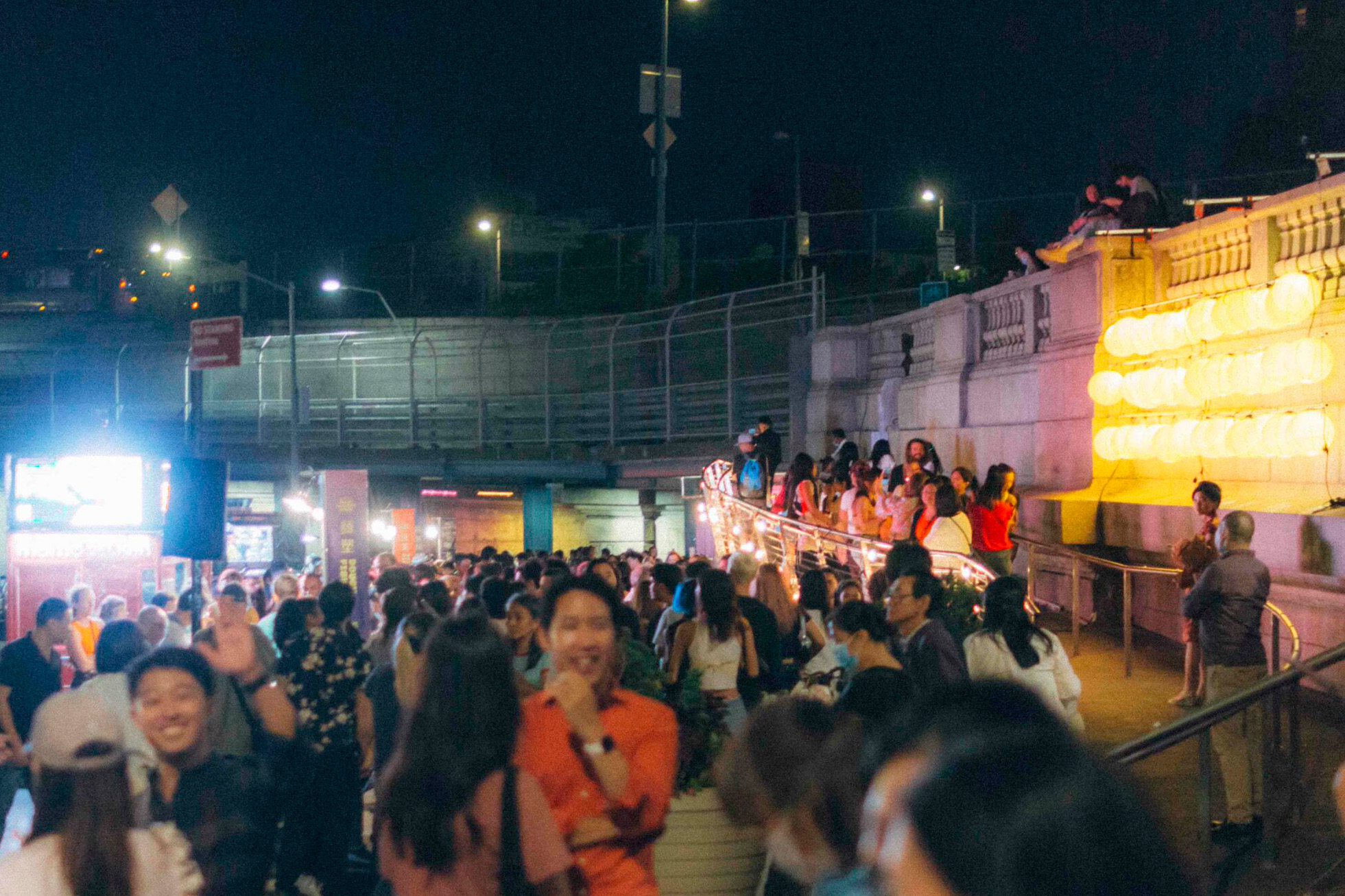 In Local Center Practice Notes, you'll hear from teams and our own staff about what we're learning as we support community-led design projects across New York City.
By Martha Snow
On a blustery September night, we gathered our Local Center teams around workshop tables for a Learning Community session. Part of our goal with the Local Center is to create holistic support for neighborhood leaders and their interdisciplinary design teams to realize their visions for public space. With our first five projects, which support neighborhood leaders with unique visions for culture and heritage in public space, our Learning Community sessions have focused on sharing lessons across teams and learning from other practitioners across the city.
At our September session, we brought in our friends Yin Kong of Think!Chinatown and Catherine Mbali Green-Johnson of The Laundromat Project to share what they've learned from decades of work on cultural celebration in public space.
Yin shared her journey of founding Think!Chinatown, an intergenerational non-profit working at the intersection of storytelling, arts & neighborhood engagement. Yin discussed their work over many years to bring culturally relevant programing to Chinatown.
On the Chinatown Arts Festival:
"We started the Chinatown Arts Festival because it was a way for us to take our cultural programming to the streets, to gardens, open spaces, to churches, to places that have space for us to use and places that folks in our community are already used to being and where they're already comfortable.
It took many years and a lot of infrastructure building within the community: putting together cultural events—not in our own space, but in public spaces and borrowed spaces—to build that network within the neighborhood. It was building the soft infrastructure, even before thinking about building the hard infrastructure, so our audience was already there.
And then also carefully curating what we're presenting so that it makes sense for them. It should be something within their vocabulary, their visual language, but a little extra. It could be Chinese opera, but then let's add a commission from a young artist to do a new backdrop."
On the Chinatown Night Market:
"It really became about being able to frame the project in a way where it's both strong and flexible at the same time. "Why are you running a night market?' I asked myself every time I watched the weather forecasts fluctuate wildly. But for me, it's about safety. It's about joy and bringing the community together. It's about supporting our local vendors and our folk artisans."
Catherine told her story of founding ARTs East New York. She shared reflections on collaborating with NYC EDC to imagine ReNew Lots Market and Artist Incubator, a pop-up marketplace and artist incubator located on formerly vacant lots using recycled shipping containers:
"It was one of the most impactful projects that we had ever done: to see a cultural hub for the neighborhood that not only brought people together to generate income, but create impacts. Artists were able to showcase their work and engage with the community in a way that they had not before.
We had a really hard time at first inviting people in, just getting people to come into the space. There was a hesitancy: it was open, right? With so many museum spaces that are behind walls and inaccessible, we had to really think through how to intentionally build in programming to welcome in the community and unlearn that in our communities. And so that was probably the most authentic learning for us.
I brought that perspective to one of our other projects, and thought intentionally about intergenerational connection. We created a program where children met with their elders in the communities. Over ten weeks, seniors had conversations with younger folks, and we developed portraits of them that we installed around the fence of a vacant lot. And no one ever vandalized them. It was just so protected and welcomed because you saw yourself, or your auntie, or your grandma. It protected local history and created a real bond in the neighborhood."
Listening to Yin and Catherine, I was struck by the range of benefits that came from creating new pathways for communities to connect through culture in public space. They found power in helping neighbors lay claim to spaces that may not have felt for them. They were careful about drawing on what is known — shared food, shared tradition — before they could even begin to inhabit a space together. And while some of their strategies might have felt superficial at first — like offering ways for people to be seen and represented in public space — there were real tangible impacts on feelings of ownership, connectedness, safety, pride, and more.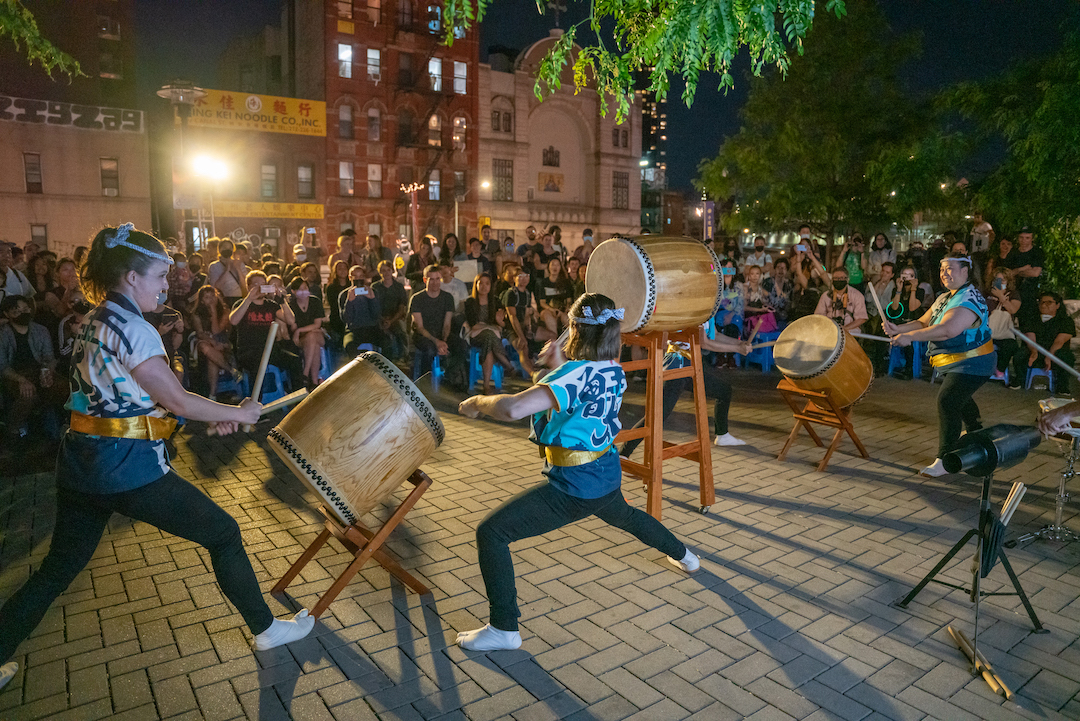 After Yin and Catherine shared their experiences, they sat down with project teams to offer advice. We're learning that holistic support includes creating an ecosystem of mentors, co-conspirator and friends that our teams can turn to when the path forward isn't clear. As Yin reminded us, this is a newly developing field. Working at the intersections of community development, built environment, and culture is rich, but there is not yet a roadmap to success.
We can learn so much from cultural stewards like Yin and Catherine about how we approach our work with people in any field. What else is possible when we think first about what can connect us, the things that make us human: food, traditions, music, art?
As our teams work with their neighborhood partners to develop stakeholder maps, design community engagement activities, and show up in person day after day to build trust with each other and their neighbors, I see the soft infrastructure that Yin described. As we sit around the tables, I see it being built too. I am confident that this work of building deep connections will be as important as renderings, budgets, and advocacy tools. Soft infrastructure will enable the thriving, community-determined public spaces that we all want to see.
Martha Snow is Director of Community Design at Urban Design Forum.
Quotes have been edited and condensed for clarification purposes.