Urban Design Forum and Association for Neighborhood & Housing Development Announce Local Center Design Teams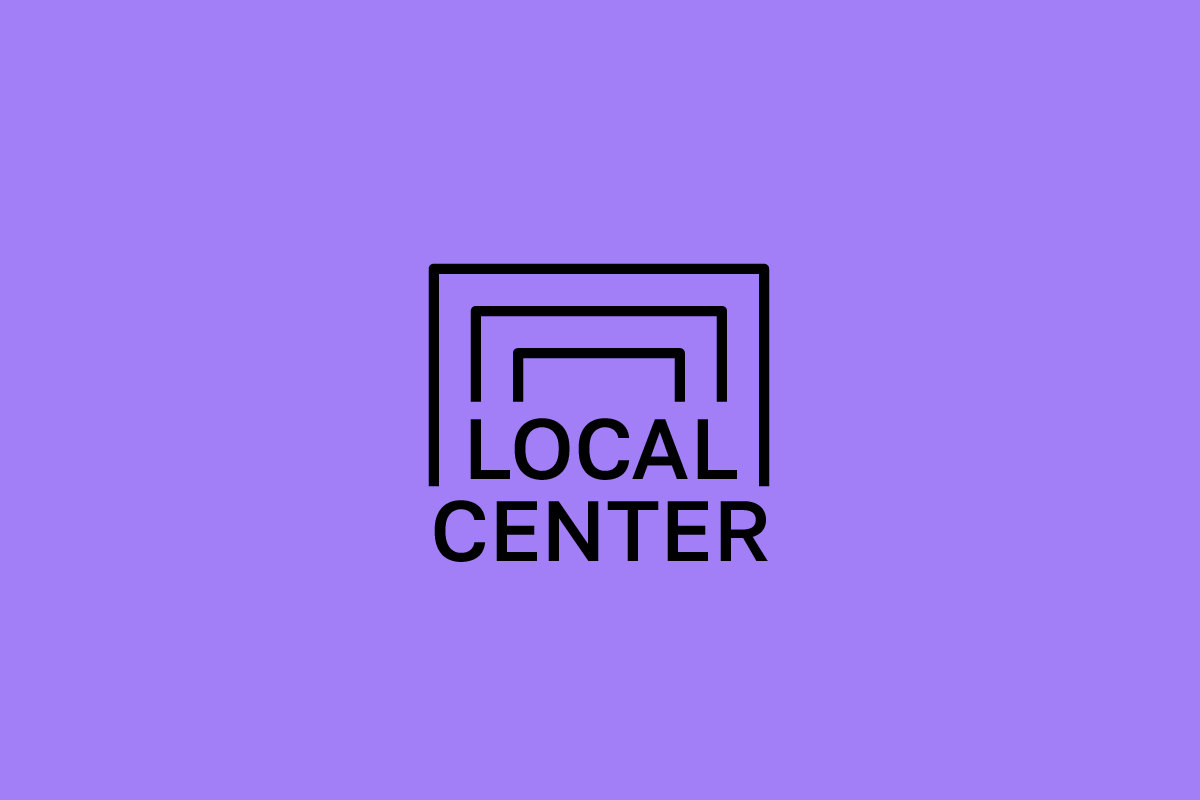 Five interdisciplinary design teams will support neighborhood organizations in realizing new public space projects that celebrate local cultures and histories.
CONTACT: Graham Bishai, graham@urbandesignforum.org, Crys Letona, comms@anhd.org
***
(New York City—July 26, 2023) — Urban Design Forum and Association for Neighborhood & Housing Development ("ANHD") announce the five inaugural design teams for the Local Center, a new initiative to equip neighborhood leaders with the power and resources to shape public spaces in their communities.
Studio Fōr and Hive Public Space, two NYC based design firms, came together out of a shared love for New York City and an understanding that public spaces are integral to the health and well-being of our neighborhoods, especially those that are overlooked.
They will support Chhaya CDC, serving Jackson Heights and Richmond Hill, Queens, to activate Lt. Frank McConnell Park to celebrate the Indo-Caribbean and Punjabi communities of the area. They will lead a community engagement process culminating in a street fair to celebrate Richmond Hill's heritage, while organizing to develop a long-term vision for the space.
Creative Urban Alchemy, with Agency – Agency, Liminal, Partners in Public, Public Sentiment, studio aoa, and Youth Design Center are a multidisciplinary team of designers, planners, strategists, artists and community engagement practitioners passionate about serving communities of New York City. Their collective engagement philosophy is rooted in cultivating relationships, supporting capacity building and moving at the speed of trust.
They will support GrowHouse Community Design + Development, serving Flatbush and Bedford Stuyvesant, Brooklyn, to develop creative activations around the Flatbush African Burial Ground and support a community engagement process to establish a long-term vision for the space. They will advance their work to develop a Black history corridor connecting sites of resistance and connection in Central Brooklyn.
RUEd' ARCH, a BIPOC woman-owned design firm based in East Harlem partnered with Snøhetta, an internationally acclaimed transdisciplinary design firm. The two firms ground their partnership upon a focus on inclusive design processes, access, equity, and respect for the natural environment and human-centered public spaces.
They will support Queens Community Justice Center – The Rockaways (QCJC-TR), serving Far Rockaway in Queens, to celebrate the resilience of Far Rockaway and provide safe spaces for people to be together in community. They will activate shared spaces on NYCHA campuses through resident-led street festivals and cultural programming that uncovers the local history of Far Rockaway.
A+A+A is a multidisciplinary design and architecture studio committed to making places more inclusive, collaborative, and joyful.
They will support Staten Island Urban Center (SIUC), serving Tompkinsville, Staten Island, to activate Tompkinsville Park to uplift the richness of Afro-Caribbean culture through food, art, dance and music grounded in the memories of ancestors. They will launch a food and spice market that brings visibility to Black, Afro-Caribbean, and Latinx communities in Staten Island.
Ennead Lab, the research and development arm of Ennead Architects, together with the urban planning and consulting firm Public Works Partners, have teamed up to combine their shared passion for community-led design with their expertise in architecture, planning, and community engagement.
They will support Youth Ministries for Peace and Justice (YMPJ), serving Soundview and Bruckner, Bronx, to activate the future site of the Soundview Economic Hub – a currently vacant space underneath the Bruckner Expressway – with temporary art installations that honor the history of self-determination in the Bronx.
Kramer Levin and Cozen O'Connor will provide legal support to all projects.
Through the Local Center, five interdisciplinary design teams will support five neighborhood partners transforming public space in their neighborhoods. Through December 2024, each partner and team will develop temporary activations and vision plans that celebrate local cultural identities and share neighborhood histories. Design teams will support creative community engagement, schematic design, temporary activation, and vision planning. Design teams will participate in leadership development workshops and receive a modest honorarium.
Urban Design Forum and ANHD will equip neighborhood partners with the resources they need to realize these catalytic projects. Through lead support from the Mellon Foundation and major support from the Charles H. Revson Foundation, Robert Sterling Clark Foundation, and Green Relief & Recovery Fund, we will offer teams technical assistance; flexible financial resources; connections to leaders in city government; and capacity-building trainings.
The initial five design teams were selected following an open call. We received responses from over 40 design teams–emerging firms, collectives, and partnerships between larger and small firms–and close to 200 individuals–including designers, geographers, researchers, artists, and engineers, demonstrating robust interest from the design community in supporting local leaders to develop new public space projects. Neighborhood partners led the interview and selection process for their design teams.
***
"We couldn't be more excited to see our neighborhood partners and design teams come together. We were honored by the enormous response from our members, which gave every neighborhood partner a real choice of collaborators – and they each chose beautifully," said Daniel McPhee, Executive Director of Urban Design Forum. "It's a wonderful mix of emerging and established firms and rising and distinguished leaders that look like the city we all love. We can't wait to create more opportunities for designers to shape a fairer and more beautiful city."
"ANHD is thrilled to see the outpouring of interest from the design community to work with our partners on local community-visioned public space projects. It is proof of the untapped desire to engage in opportunities that lift up and give shape to the voices and visions of NYC's marginalized communities. Congratulations to the selected design teams. We are eager to see the power and creativity that will come from bringing these neighborhood partners and design teams together," said ANHD Executive Director Barika Williams.
"Our collective team, Hive Public Space and Studio Fōr, is thrilled to join the Local Center and partner with Chhaya CDC, an organization that is so deeply invested in the Richmond Hill community and one that is eager to explore the potential of this unique and underutilized public space alongside the people it serves," said the Hive Public Space and Studio Fōr team. "We look forward to revealing the knowledge, place aspirations and vibrancy this community holds to help us deliver a truly collaborative activation that will inform a long term vision for Lt. Frank McConnell Park."
"We are excited to partner with GrowHouse Community Design + Development Group and support them in amplifying the Flatbush African Burial Ground and realizing their vision for a Black History Corridor, " said the Creative Urban Alchemy team. "Our values align in the power of realizing the idea of a memorial as a process of educating, learning, activating and amplifying the significance of the Flatbush African Burial Ground."
"We are excited to be joining the Local Center in working with the Staten Island Urban Center (SIUC) on the creation of the 'Tompkinsville Park AfroCaribbean Food & Spice Market'," said the A+A+A team. "We are thankful to the Staten Island Urban Center and the North Shore community for their trust and openness in welcoming us into their community. We look forward to working collaboratively in making this project a celebration of cultural richness through food and arts with the hopes that this project can bring healing and renewed life into the site."
"Our city's streets and public open spaces compose the infrastructure of a shared life that is intended to belong to all of us. Yet, so often, planning policies fall short when it comes to equitably allowing community members the ability to shape their own spaces," said RUEd' ARCH and Snøhetta team leaders, Jenna E. Miller, Adam Johnston, Kate Larsen, and Anna Morrison. "The Local Center grants us the privilege to connect with Queens Community Justice Center and the people of Far Rockaway, strengthening their capacity to reimagine their neighborhood and proudly steward its future. RUEd' ARCH and Snøhetta are delighted to support this vibrant community in fostering the changes they envision in their neighborhood."
"We believe that public spaces, when co-designed with those they serve, have the power to transform our relationship to the built environment, strengthen resilience, and empower communities," said the Ennead Labs and Public Works Partners team. "Inspired by YMPJ's history of activism and successful urban reclamation projects, we are excited about our collaboration on a site abundant with opportunity to uplift the surrounding community and showcase its creative energy."
"The Local Center recognizes the importance of community involvement in the process of placemaking – the people are what make our public spaces so special," said Ya-Ting Liu, Chief Public Realm Officer. "I join with the Urban Design Forum and the Association for Neighborhoods and Housing Development in celebrating the cohort of community development leaders and designers who are bringing new energy and vision to our public spaces. I am looking forward to seeing all these ideas become reality."
The project is also supported by city agency partners at the Department of Transportation, the Department of Small Business Services, the Office of the Deputy Mayor for Economic and Workforce Development, and the Chief Public Realm Officer.
---
About Us
Urban Design Forum mobilizes civic leaders to confront defining issues in the built environment. We are an independent membership organization that empowers professionals of diverse backgrounds, industries and perspectives to shape a better future for all New Yorkers. We investigate complex challenges in the built environment, study alternative approaches from cities around the world, and advance progressive strategies to build a more democratic city. Learn more at urbandesignforum.org.
The Association for Neighborhood & Housing Development (ANHD) builds community power to win affordable housing and thriving, equitable neighborhoods for all New Yorkers. As a member organization of 80+ community groups across New York City, we use research, advocacy, and grassroots organizing to build equity and justice in low-income, historically marginalized neighborhoods and city-wide. Learn more at anhd.org.
Staten Island Urban Center (SIUC) is a community development through community involvement organization, lifting the voices of Staten Island's most marginalized and vulnerable communities experiencing social, environmental and criminal injustices. Our community-centered work is grounded in the pursuit of cultural equity, thrivability, self-determination and independence. We engage residents as activists in pursuit of grassroots frontline community driven solutions through: community organizing and action, leadership development, and justice centered arts. Learn more at siurbancenter.org.
GrowHouse Community Design + Development Group uses the intersections of urban planning, design, storytelling, and technology to fight displacement. GrowHouse builds community wealth by allowing young Black creatives and their allies to become developers of our own neighborhood through collective ownership of artistic production and a portfolio of neighborhood real estate and land, businesses, and cultural institutions. GrowHouse believes people of all races and ethnicities want to live in equitable and inclusive neighborhoods where their neighbors are thriving. GrowHouse creates the spaces, structures, and experiences to make that possible. Learn more at growhousenyc.org.
Youth Ministries for Peace and Justice (YMPJ) was founded in 1994 with the mission to rebuild and improve critically impoverished neighborhoods of the South Bronx. YMPJ prepares residents to lead campaigns that prioritize environmental justice, economic opportunity, and fundamental change within the systems of oppression that challenge their ability to thrive. Throughout our history, YMPJ has built community power to address the impacts of inequitable transportation infrastructure development and related heavy industrialization and environmental exploitation specifically targeting our majority-BIPOC neighborhoods. In the late 1990s, YMPJ launched a public awareness campaign and enlisted the help of environmental organizations and local government to reclaim the dangerously contaminated Bronx River and its blighted, inaccessible waterfront. Building on this success, YMPJ has since led the development of several large, activated green community sites along the River. Learn more at ympj.org.
The Queens Community Justice Center-The Rockaways (QCJC-TR) is an operating project of the Center for Justice Innovation, formerly the Center for Court Innovation, a nonprofit organization that works to create a fair, effective, and humane justice system by designing and implementing operating programs, performing original research, and providing reformers around the world with the tools they need to launch new strategies. QCJC-TR, one of the Center's newest operating programs, was launched in 2021 in Far Rockaway, Queens, to serve as a local hub for alternative-to-incarceration programming, youth development, and community safety initiatives. Learn more at innovatingjustice.org/programs/queens-community-justice-center.
Chhaya CDC builds the power, housing stability, and economic well-being of South Asian and Indo-Caribbean communities in New York City. Chhaya was founded to address the housing and economic needs for low-income South Asian and Indo-Caribbean New Yorkers. Our approach begins with providing direct services that meet critical needs within our community, while providing the tools and opportunities that allow individuals to shape their own futures and be resilient in the face of challenges. Core to our strategy is organizing and advocating for systemic changes that remove the barriers to well-being, housing stability, and economic mobility for our communities. For over 20 years, Chhaya has served tens of thousands of individuals and led the charge on key policy issues for immigrants, such as basement legalization, language access, tenants rights, and more. Learn more at chhayacdc.org.

The Andrew W. Mellon Foundation is the nation's largest supporter of the arts and humanities. Since 1969, the Foundation has been guided by its core belief that the humanities and arts are essential to human understanding. The Foundation believes that the arts and humanities are where we express our complex humanity, and that everyone deserves the beauty, transcendence, and freedom that can be found there. Through our grants, we seek to build just communities enriched by meaning and empowered by critical thinking, where ideas and imagination can thrive. Learn more at mellon.org.