Invest in Safe Spaces for Black Innovation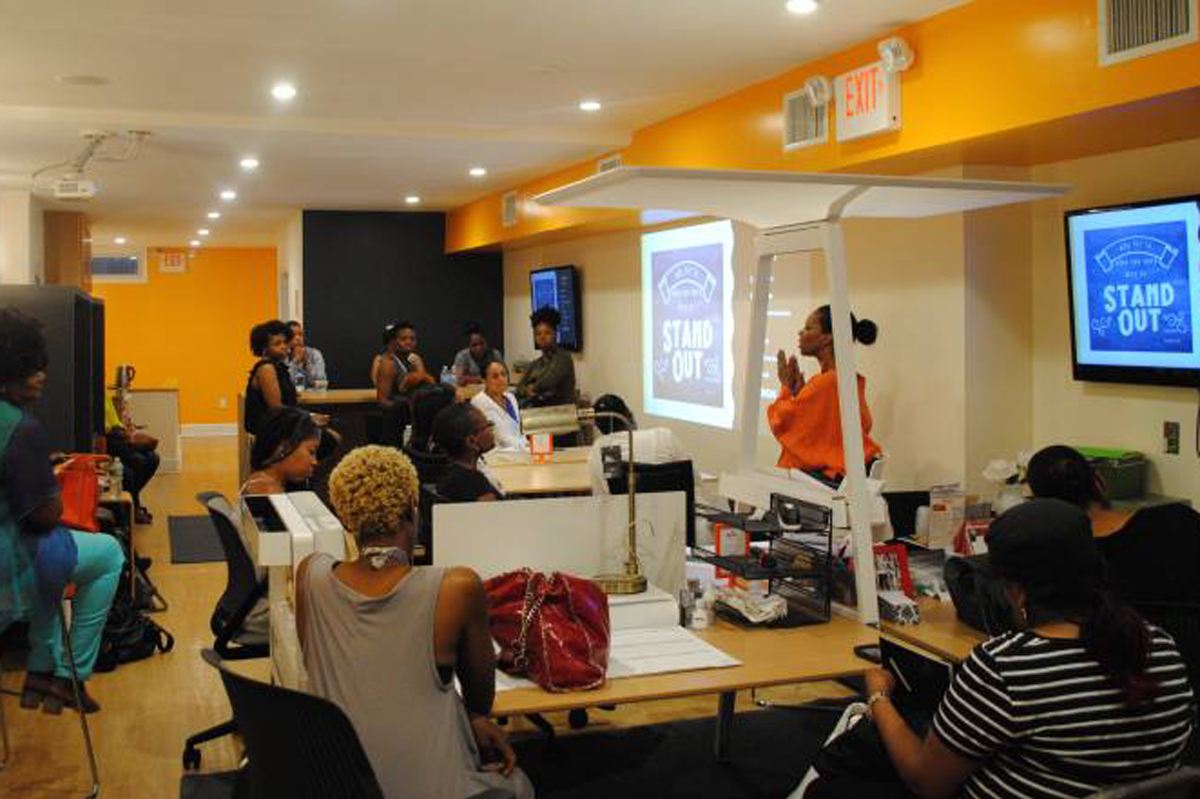 New York City should invest in non-profit organizations and spaces to create a safe ecosystem for Black entrepreneurs and creatives.
By Regina L. Smith
–
In April 2018, Donte Robinson and Rashon Nelson walked into a Philadelphia Starbucks for a real estate meeting. They entered the coffee shop with hopes of being able to seize a business opportunity but left in handcuffs after an employee demanded that they leave for no apparent reason. The incident—which was filmed and eventually went viral—not only brought racial discrimination to the forefront of a national conversation but illustrated the harsh reality that communities of color are often unjustly ostracized from public spaces.
Historically Black people have dealt with exclusion from public meeting spaces. We've witnessed this during the Jim Crow era when there were whites-only establishments and Black people were turned away from diners, restaurants and other spaces. And we still see it today with occurrences similar to what happened at Starbucks a year ago. With the rise of gentrification in historically Black neighborhoods, we are often made to feel like outsiders in our own communities.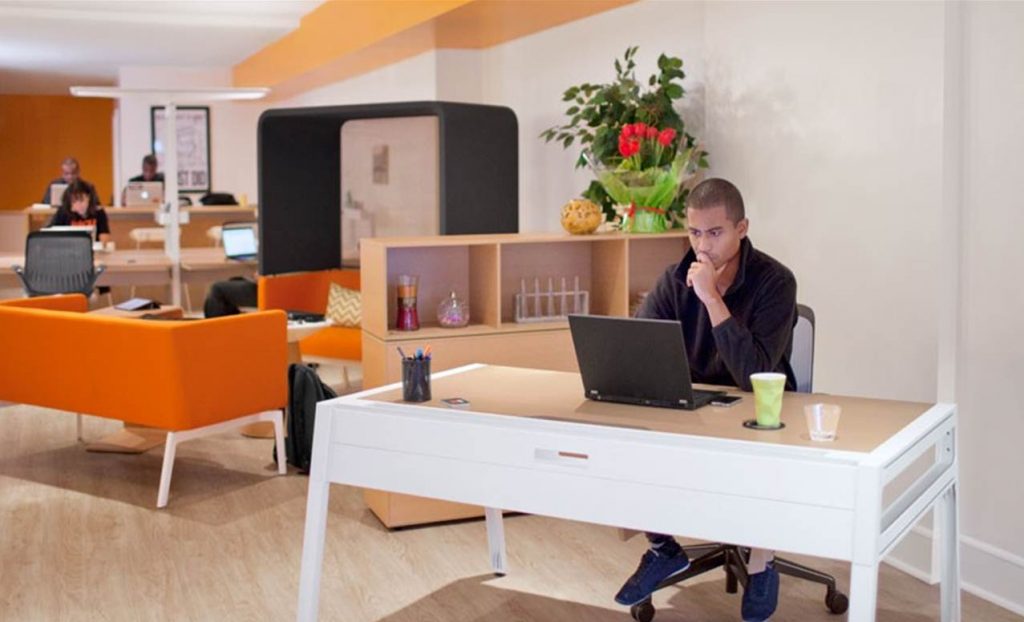 According to Forbes, more than 36 percent of workers in the U.S. are a part of the gig economy, accounting for 57 million people and that number is expected to grow within the coming years. As freelancers, contractors, and entrepreneurs abandon the traditional workplace, opting for virtual work arrangements and flocking to coffee shops and co-working spaces to utilize as offices, we must question: what happens to Black innovators when they don't feel welcome in common spaces? Where will they find environments that serve as safe spaces and foster creativity and innovation? How can we protect Black innovation? Data shows that there are currently 4,000 co-working spaces in 2019 but less than 2 percent are in urban communities.
Black entrepreneurship is in a state of crisis in New York City. Black-owned businesses in the city have plummeted by 30 percent. The key barriers to entrepreneurship for the Black community is not only the lack of access to capital but the lack of resources that provide a strong sense of community and support to push their ventures forward. It's imperative that spaces are created to reverse this alarming trend.
Creating safe environments for Black innovation goes beyond establishing a basic co-working model. The spaces must house incubators, offer outstanding support services in the form of culturally sensitive and competent one-on-one consultations, provide individuals with access to a community of likeminded entrepreneurs with whom to network, and most importantly give individuals the opportunity to work alongside industry leaders they can identify with. This is much of what we do at the Harlem Business Alliance through our free one-on-one entrepreneurship counseling, incubators, workshops, and tech education programs all of which positively impacts Black people from all walks of life.
There is a need for inclusive innovative spaces designed for the Black community where individuals can receive culturally competent support; especially aspiring entrepreneurs who are in the low-to-moderate income bracket. The wave of gentrification has introduced national retailers like Whole Foods Harlem that provide free common space in which local entrepreneurs work and network. These chain establishments coupled with rising rents make it hard to run a co-working space that is financially viable and we've witnessed that with the closing of Harlem Garage. Although national retailers provide free and affordable space, patrons miss out on the support, resources, and nurturing they need to thrive as innovators.
It's crucial that the city of New York invest in non-profit organizations and spaces that educate and empower the Black community to create an ecosystem of entrepreneurs and creatives who can contribute to the local economy. We must nurture Black innovation at all costs.
–
Regina L. Smith is Executive Director of the Harlem Business Alliance. HBA leads the transformation of the Harlem community by delivering business improvement programs for its members & clients. The Alliance provides equity and debt investment options for start-up and business expansion, and identifying and leading investment opportunities that yield returns for participants, create jobs for the community and lower the risk for potential new initiatives. In recent years, HBA implemented Creative Workspace, the first co-working space in Harlem, and the Lillian Project, an incubator for Harlem's enterprising women.