In May 2021, we released our Call for Action for the Streets Ahead program. We asked our Fellows: How can we transform streets to build connected communities?
Made up of designers, planners, artists, and advocates with extensive experience shaping the streetscapes of New York City, the Working Groups met over the course of four months to learn from over 30 local and international stakeholders, discuss case studies, and engage in design sprints to unearth new ideas for the future of our streets. Fellows reimagined new possibilities for streets in 2023 and 2030 through the lenses of Commerce, Culture, Climate, Care, and Continuity. They envisioned new opportunities for design thinking, ways to promote interagency collaboration at all levels of government, and creative solutions for the governance of our new public realm.
Commerce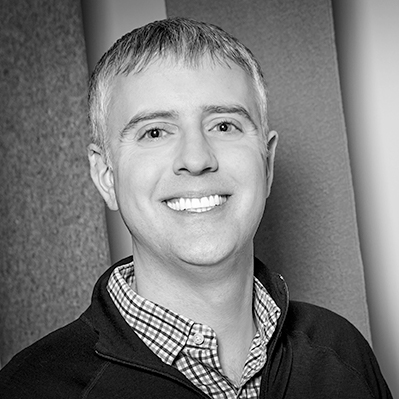 Peter Bacevice
Director of Research, HLW
Peter Bacevice is an Associate Principal and Director of Research at HLW, an architecture, design, and strategy practice based in New York City. In addition, Pete is a Research Associate at the University of Michigan Ross School of Business. He holds a PhD in Education from the University of Michigan.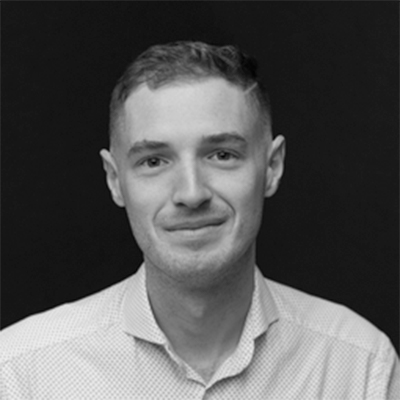 Jackson Chabot
Director of Public Space Advocacy, Open Plans
Jackson Chabot is the Director of Public Space Advocacy at Open Plans. Since joining Open Plans, Jackson has led the advocacy efforts for Open Plan's proposal to create an Office of Public Space Management (OPSM). Jackson is a graduate of Pratt Institute's Masters in Urban Placemaking and Management program.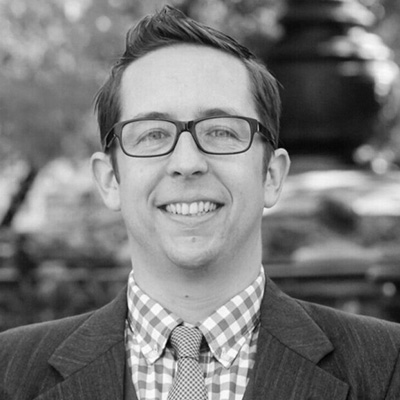 Ed Janoff
Director/Chief of Staff, Union Square Partnership
Ed Janoff is Deputy Director of Union Square Partnership and an expert in park and streetscape planning. Prior to Union Square, Ed held positions at NYC Parks, NYC DOT, and Bryant Park Corporation/34th Street Partnership. He has orchestrated dozens of projects developing pedestrian and public space improvements citywide.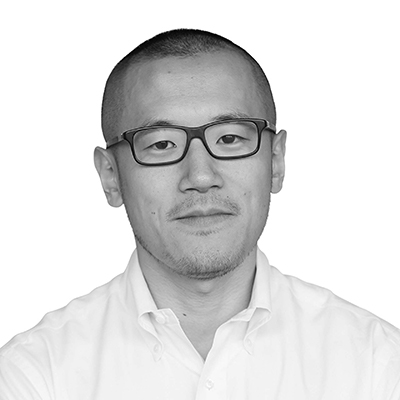 Siqi Zhu
Director of Planning & Delivery, Sidewalk Labs
Siqi is an urbanist, technologist, and designer working across the urban development and technology industries. As Director of Planning & Delivery at Sidewalk Labs, he works with developers to use design and technology innovations to improve urban development and enhance urban quality of life. He also actively develops new ways of integrating digital and physical technologies to enhance the public realm, and currently oversees technology development and pilots focused on innovative street design.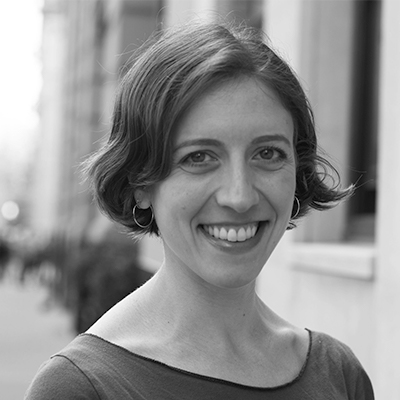 Rachel Meltzer
Professor of Planning and Urban Economics, Harvard University GSD
Rachel Meltzer is the Plimpton Associate Professor of Planning and Urban Economics at Harvard University's Graduate School of Design. Her research is broadly concerned with urban economies and how market and policy forces can shape disparate outcomes across neighborhoods. She focuses on issues related to economic development, housing, land use, and local public finance.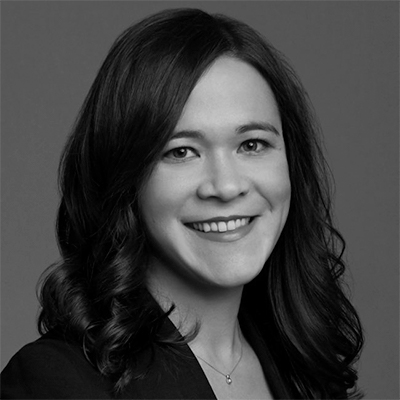 Sulin Carling
Principal, HR&A Advisors
Sulin Carling is a Principal at HR&A Advisors, an economic development consulting firm. She specializes in supporting vibrant main streets, planning for urban industrial areas, and fostering innovation in cities. Sulin was previously Senior Economic Development Planner at NYC DCP. She holds a Master in Urban Planning from Harvard GSD.
Larisa Ortiz
Managing Director, Street Sense
Larisa is an award-winning author, speaker and retail strategist who has led hundreds of comprehensive retail planning efforts both nationally and internationally. A Fulbright Scholar and Watson Fellow, she serves on the New York City Planning Commission and holds a master degree in planning from the Massachusetts Institute of Technology.
Culture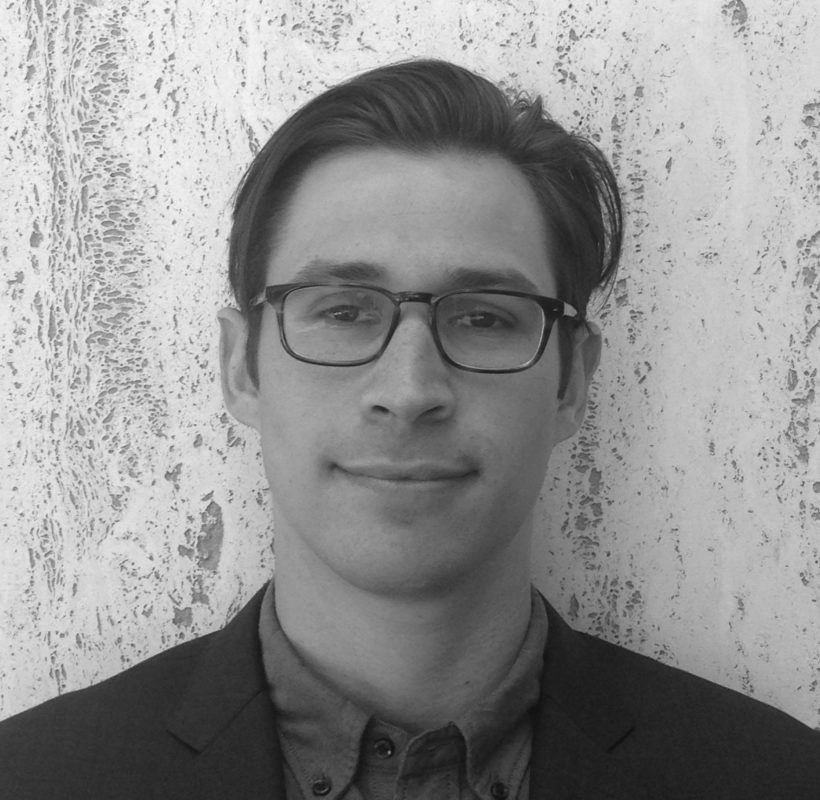 Adam Forman
Senior Advisor to the Deputy Mayor for Economic and Workforce Development
Adam Forman is the Senior Advisor to the Deputy Mayor for Economic and Workforce Development. Adam has been recognized as a City & State "40 under 40 Rising Star" in New York City politics. He previously worked at the Center for an Urban Future, the Office of the Public Advocate, and NYC Comptroller's Office.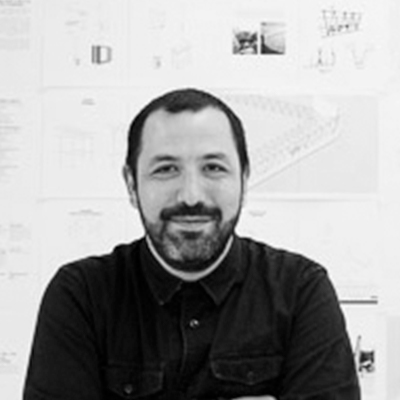 Koray Duman
Architect, Buro Koray Duman Architects
Koray Duman is the principal of B-KD (Büro Koray Duman), a research-driven architecture and design studio based in New York and Istanbul. Established in 2013, the firm completed projects for American Society for Muslim Advancement, Finnish Cultural Institute NY, MoMA PS1 Museum and artist Richard Prince. In 2017, Architizer honored B-KD as Emerging Firm of the Year for 'its forward-thinking for the role of the architect and the desire to disrupt the stigma of the practice,' among several recognitions.
Wendy Fok
Creative Technologist, Design Manager & Director
Wendy W Fok (she/them), trained as an architect, is interested in design, technology, and creative solutions for the built environment. They have experience in Product Development and Program Management from Zero to Launch, Design-Build, Manufacturing, Hardware/Software, and Digital Fabrication. Proficient in 3D modelling, innovative material research, design-build, augmented reality (AR) and mixed reality (XR) design.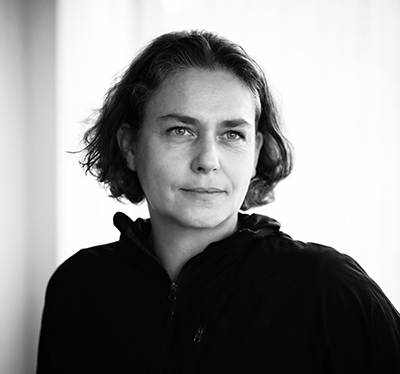 Sandra Wheeler
Director, MATTER Architecture
Sandra Wheeler is an architect, exhibition designer, intermittant educator; co-founder and director of Matter Architecture Practice in Brooklyn. MATTER has realized numerous exhibitions and public installations throughout the continental US, most of which are centered around fostering civic engagement within the urban environment, and addressing urgent social issues of our time.
Kathleen Cayetano
Senior Architect, Snøhetta
Kathleen Cayetano has over 10 years of design experience working at international practices including OMA and Woods Bagot. Her work centers on projects that strive for better user experience and urbanism. Kathleen holds a Master of Architecture degree from the University of Toronto and a BA from Smith College.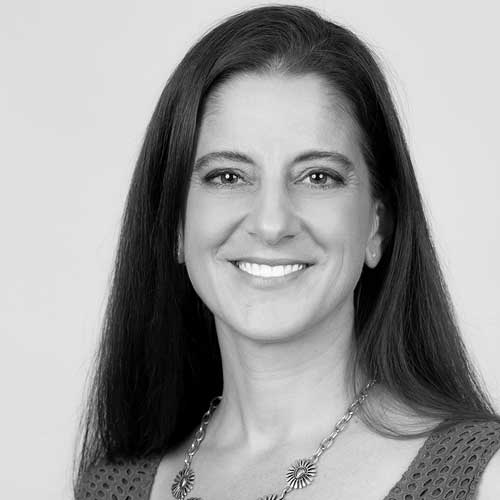 Jennifer Nitzky
Landscape Architect, Studio HIP
Jennifer is Landscape Architect and Certified Arborist with over 20 years of experience in urban planning, streetscape design, parks, and playgrounds. She is skilled in community-oriented planning and design, leading many workshops, charrettes and hands-on activities. Jennifer is a Trustee for ASLA and VP of Fine Arts Federation of NY.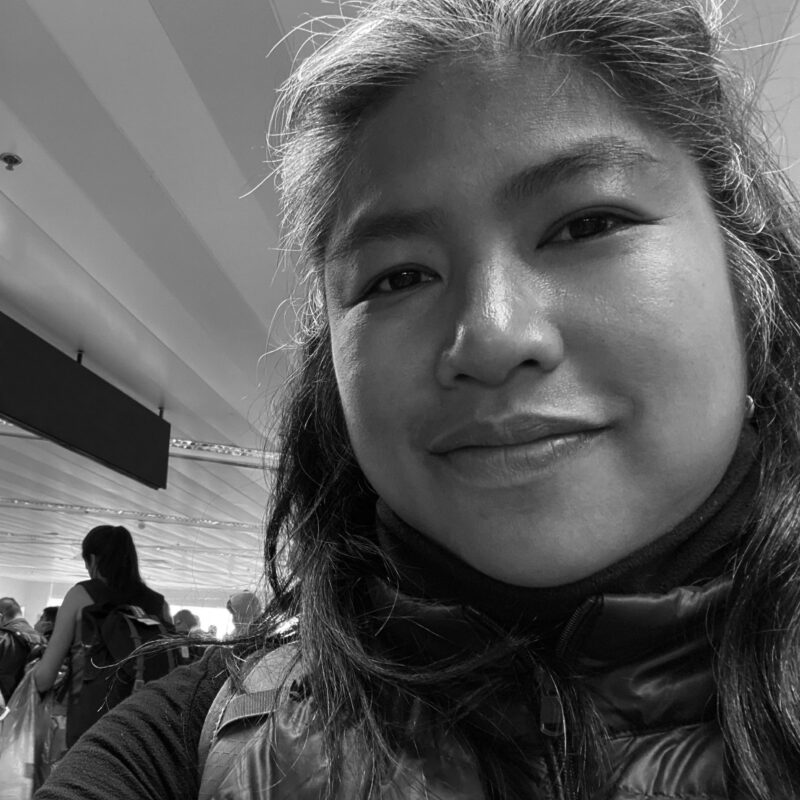 Xenia Diente
Deputy Director of Public Art and Design Initiatives, NYC Department of Design and Construction
Xenia Diente is interested in strengthening opportunities for artists and designers to creatively serve NYC. As a Queens based public art professional, she has worked for 17 years with artists and multiple stakeholders improving civic facilities and infrastructure with public art. Xenia has served on selection panels for the NYC Percent for Art Program and Queens Council for the Arts, and participated in the NYCxDesign Steering Committee.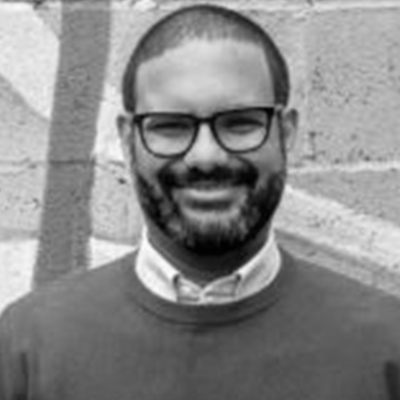 Hatuey Ramos-Fermin,
Artist
Hatuey Ramos-Fermín is a Dominican-born, Puerto Rican artist, based in New York City. He is the co-founder of meta local collaborative, an artist collective, and Boogie Down Rides, a bicycling and art project celebrating cycling in the Bronx. He has developed projects and exhibitions in traditional spaces including galleries and museums as well as non-traditional art venues such as a security guard training school, community centers, churches, restaurants, and laundromats.
Susan Chin
Principal, DesignConnects
Susan Chin, principal, DesignConnects, is an accomplished architect and civic leader consulting on arts, architecture and urban design. Susan led the nationally recognized nonprofit Design Trust for Public Space, and the capital program at NYC Department of Cultural Affairs. She serves on the East Midtown Governing Group, AIA committees, and is recipient of numerous awards.
Climate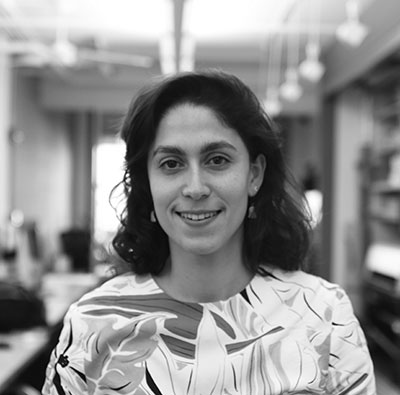 Sera Tolgay
Designer, SCAPE
Sera Tolgay, AICP, is a Designer at SCAPE where she he collaborates with architects, engineers and planners on infrastructure, landscape and urban design projects that support resiliency, connect fragmented communities, and restore habitats and environmental systems. Sera holds a Master's in City Planning and a Master's of Science in Architecture from the Massachusetts Institute of Technology (MIT) as well as a Bachelor's in Environmental Science and Policy with Distinction from Yale University.
Ankita Navalade
Assistant Urban Designer, NYC Department of Design and Construction
Ankita Navalade's portfolio is a combination of strong design background and an understanding of sustainable urban systems. Currently, I am working with the New York City Department of Design and Construction as the Sustainability Coordinator and Green Infrastructure Project Manager in the Infrastructure unit.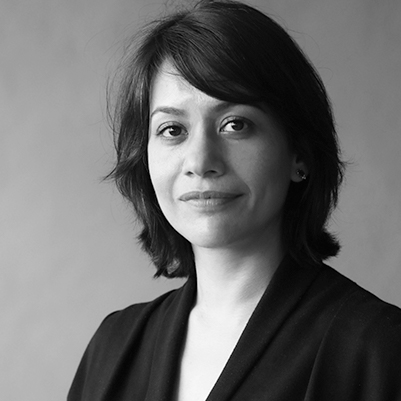 Shachi Pandey
Founding Principal, Metropolitan Urban Design (MUD) Workshop
Shachi Pandey is a people-centric urban designer dedicated to revitalizing neighborhoods and regenerating public places. She is the Founding Principal of Metropolitan Urban Design (MUD) Workshop, an urban design practice that focuses on interdisciplinary public design and development projects in and around NYC.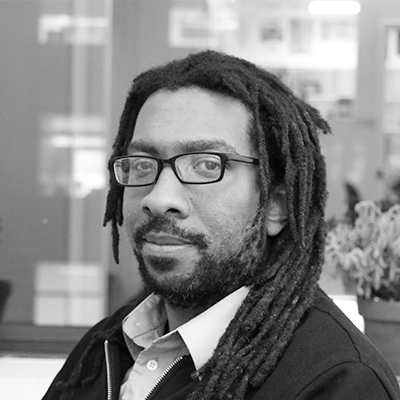 Mike Harrington
Assistant Director, Tishman Environment and Design Center
Mike has worked in the sustainability field in various capacities and is currently an Assistant Director at the The New School. He has worked at Elevate Energy, an energy efficiency non-profit along with various other environmental organizations. He obtained his MS in Environmental Policy and Sustainability Management from The New School.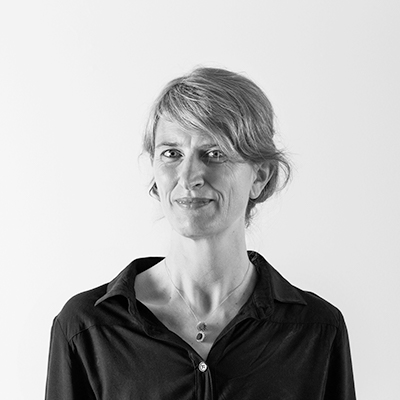 Kaja Kühl
Urban Designer, youarethecity
Kaja Kühl is an urban designer and the founder of youarethecity – a people-centered research, design and planning practice that collaborates with communities to promote justice, equity and climate action in the built and natural environment. She is an adjunct professor at Columbia University GSAPP, the co-founder of the Hudson Valley Collaborative and a member of the APA NY urban Design Committee.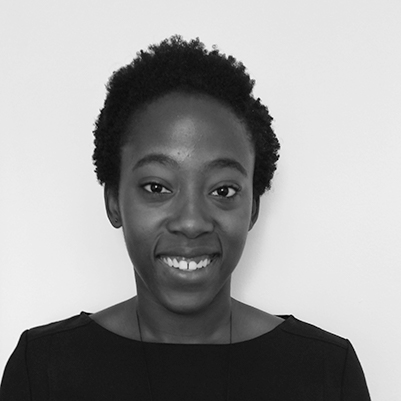 Daphne Lundi
Deputy Director for Social Resiliency, NYC Mayor's Office of Climate Resiliency
Daphne Lundi is Deputy Director for Social Resiliency at the NYC Mayor's Office of Climate Resiliency. Her work is focused on creating programs that strengthen and prepare communities against climate change impacts. Projects include programs to increase awareness of heat risk, expanding green infrastructure investments, and retrofitting strategies for social infrastructure.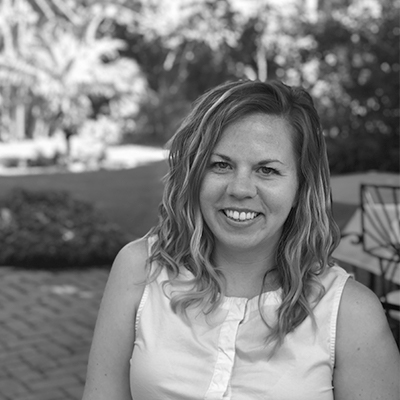 April Schneider
Smart Mobility Practice Lead, Stantec
April Schneider is a civil engineer and urban planner with Stantec's Smart Mobility team. Her work is focused on reducing carbon emissions from transportation and adapting to the impacts of climate change. Outside of work she is an avid bike rider and urban explorer.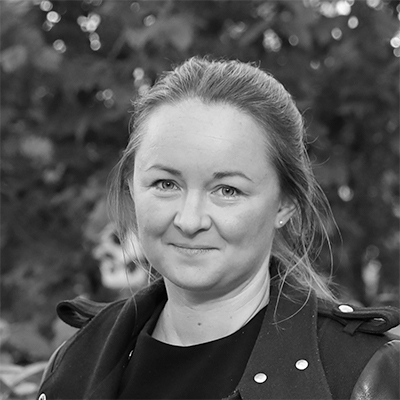 Amy MacDonald
Principal & Resilience Practice Leader, Thornton Tomasetti
Amy Macdonald is a Principal and the Resilience Practice Leader at Thornton Tomasetti. She specializes in providing public and private sector clients with strategies to offset physical, operational and financial risk. Amy leads the development of integrated, multidisciplinary resilience strategies, ensuring a risk-informed, future-focused approach is applied to design of the built environment.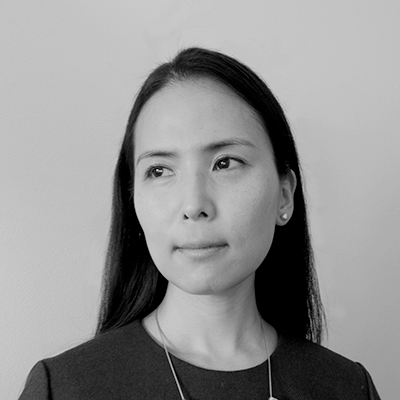 Jieun Yang
Principal, Habitat Workshop
Jieun Yang is the principal of Habitat Workshop, an award-winning architecture and urban design practice in Brooklyn, NY. The practice creates spaces, objects, and interactions that activate human connections, build resiliency, and explore the potential of a place. Jieun teaches at CityTech (CUNY), NYIT, and Parsons School of Design.
Care
Jenna Miller
Founder, RUEd' ARCH

Jenna is a transdisciplinary designer focused on advancing equity in the public realm. She is Co-Founder/Principal of design firm RUEd' ARCH and Urban Design & Policy Manager at the NYC Public Design Commission, where she leads the Streetscapes for Wellness initiative. She holds a M.Arch from Columbia University GSAPP and a B.A. in Architecture and Environmental Studies from Wellesley College.
Kate Larsen
Director of Landscape Architecture, Snøhetta
A registered architect and landscape architect, Kate has built a career creating vibrant, beautiful, and highly functional public spaces that strive to better everyday urban life. She has worked at several acclaimed New York based practices including Snøhetta, Michael Van Valkenburgh Associates, Rogers Partners, Architecture Research Office, and SHoP Architects.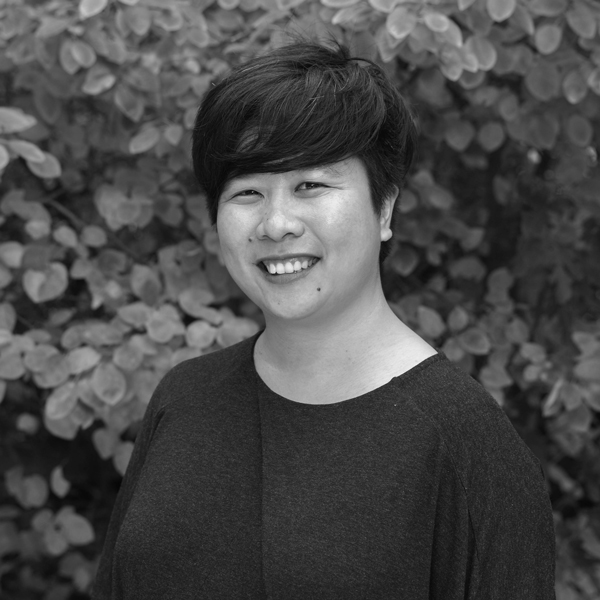 Gloria Lau
Senior Landscape Architect, Stantec
Gloria is a landscape architect and urban planner, working at the intersection of urban landscape, resilient infrastructure, and equitable design. She is currently a senior landscape architect at Stantec, focusing on large-scale public space and resiliency projects. Gloria is an Urban Design Forum Forefront Fellow alumni and a member at NEW INC.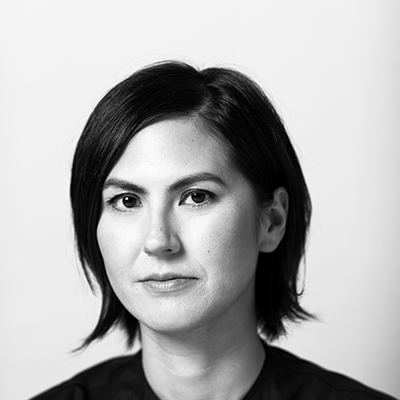 Tei Carpenter
Founder, Agency-Agency
Tei Carpenter is an architectural designer, educator and founder of Agency—Agency, an award-winning New York City-based architecture and design studio. Agency—Agency has been honored as a winner of the 2021 League Prize by the Architectural League of New York, the 2018 New Practices New York by the American Institute of Architects, featured as a Next Progressives by Architect Magazine, and included in Domus Magazine's 2019 list of the Best 100 Architecture Firms. She has taught design studios and seminars at Columbia the University of Toronto, Rice University and Brown University.
Nels Erickson
Designer, Kohn Pedersen Fox
Nels Erickson is a designer at Kohn Pedersen Fox Associates in New York. He has an M.Arch from Tulane University and B.A. in International Studies from Lafayette College. His interest is in granular details where physical and non-physical systems intersect, and loves talking with people about the Bronx, particularly the Bronx River.
Huston Dawson
Senior Principal, Thornton Tomasetti
Huston Dawson is a Senior Principal and Thornton Tomasetti's New York Protective Design Practice Leader. He has led numerous protective design projects for the Department of State, the General Services Administration, the Department of Defense, and in the private sector. He has worked on over a dozen U.S. embassy projects, multiple federal buildings, and dozens of private sector buildings. Many of these projects were related to the renovation of existing facilities.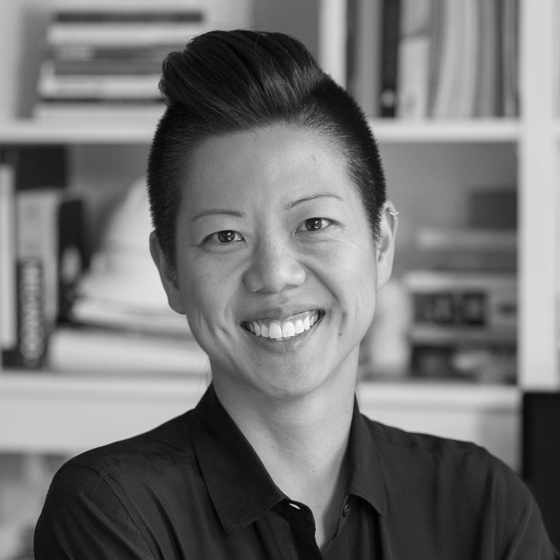 Ruth Ro
Associate Principal, Dattner Architects
Ruth brings to her work a background both as an economic development analyst and as a painter, as well as a commitment to social equity. She is passionate about the role of design and the built environment in developing an equitable economy in cities and sees social infrastructures as long-term physical assets that help overcome the income divide.
Colin Brown
Urban Planner, Sam Schwartz Engineering
As a transportation planner, Colin focuses on improving multimodal transportation choices and building more enjoyable public spaces in cities. Transit equity and the safety of vulnerable street users are core components of Colin's planning framework.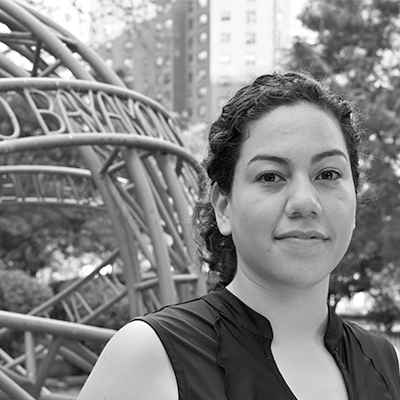 Delma Palma
Deputy Director of Architecture and Urban Planning, NYCHA
Delma Palma is Deputy Director of Architecture and Urban Planning at the New York City Housing Authority. She is a licensed architect and certified planner who leads several design studios to implement capital projects across NYCHA's portfolio. Prior to NYCHA, she worked on emergency and affordable housing nationally and internationally.
Continuity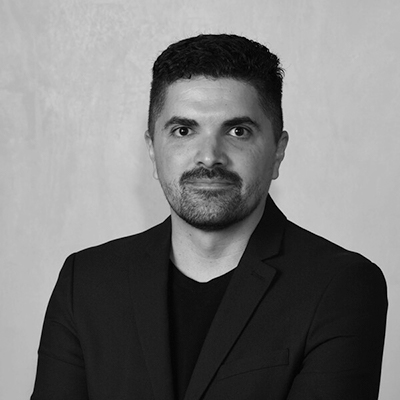 Yadiel Rivera
Partner, Marvel
Since 2017 Yadiel joined Marvel as lead of its landscape architecture practice, where he has been managing open space, master plans and landscape projects. He has over 13 years of experience as a landscape architect and three as an architect, designing open public spaces in the United States, Puerto Rico and abroad. Through his experience as a multidisciplinary designer, he has negotiated the intersection between landscape architecture, architecture and urban design.
Elizabeth Stoel
Associate Partner, Rogers Partners
Elizabeth Stoel, AIA, LEED AP, is an Associate Partner at Rogers Partners, where she leads many of the firm's institutional and public space projects. Throughout her work, she strives to create spaces and infrastructures that have a transformational impact on the urban environment, and on the communities they serve.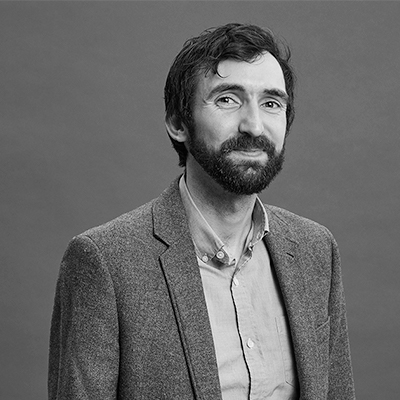 Jacob Dugopolski
Senior Associate, WXY architecture and urban design
Jacob Dugopolski, AIA AICP LEED AP is a Senior Associate at WXY architecture and urban design, focusing on innovation in the design and planning of buildings, public spaces, and cities. Leading projects at all scales from cultural renovations to masterplan studies, he has over ten years of expertise in mixed-use rezonings and waterfront planning.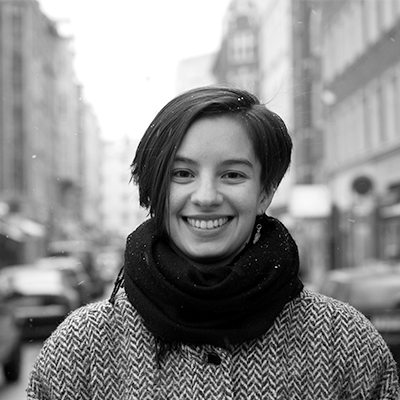 Julia Day
Director and Team Lead, Gehl
Julia develops projects across design, policy, and strategy, focusing on creating public spaces where people can engage with and shape their cities. She has worked with city governments, community leaders, and developers across North America and the UK to transform streets into play space, to design mobility networks that position streets as public spaces and make walking and biking convenient and safe.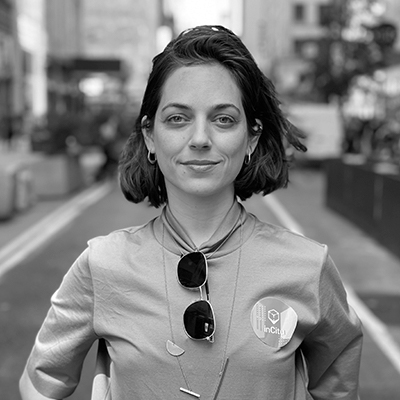 Dana Chermesh
CEO, InCitu
Dana is an Entrepreneur In Residence at Schmidt Futures, and the Founder & CEO of inCitu: an Augmented-Reality-powered civic engagement app that democratizes city planning. She is an architect from Tel-Aviv, Israel, and an Urban Data Scientist from NYU CUSP (2018). Prior to becoming an EIR, Dana was the Director of Urban Data and Innovation at DRAW Brooklyn, an Urban Design studio in Red Hook, Brooklyn. She worked at the NYC Department of City Planning (DCP), conducting a data-driven analysis of Regional Planning.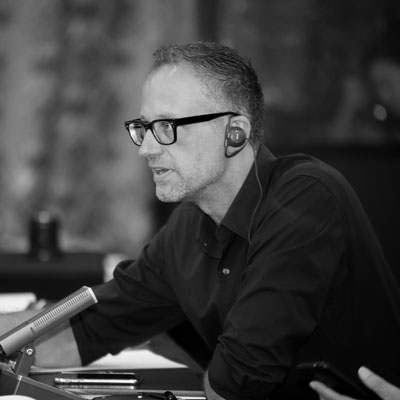 Jeffrey Shumaker
Founder and President, urbanscape
Jeffrey Shumaker, AICP, has been working at the intersection of architecture, urban design and planning for more than twenty-five years, in both the public and private sectors, and in cities across the globe. He served the City of New York as its Chief Urban Designer and held leadership roles in some of the world's top architecture, urban planning and design firms.
Elise Wagner
Partner, Kramer Levin
Elise Wagner advises real estate owners and developers and nonprofit institutions regarding the land use issues they face when planning and developing new buildings, and when rehabilitating and repositioning existing buildings. Elise's work encompasses coordinating the public approval processes for major public-private development projects involving cooperation between private developers and New York City and state agencies, consulting about the most efficient and cost effective strategy for obtaining approval of additions to single buildings, negotiating multiparty transactions for the transfer of development rights, and performing due diligence for the purchase and financing of major properties.
Special Thanks to the Streets Ahead Committee
Margaret Newman, Stantec
Michelle Delk, Snøhetta
AJ Pires, Alloy
Judy Kessler, Vornado
Melissa Román Burch, Lendlease
Marilyn Jordan Taylor, University of Pennsylvania
J. Devereaux Hawley, Yale University