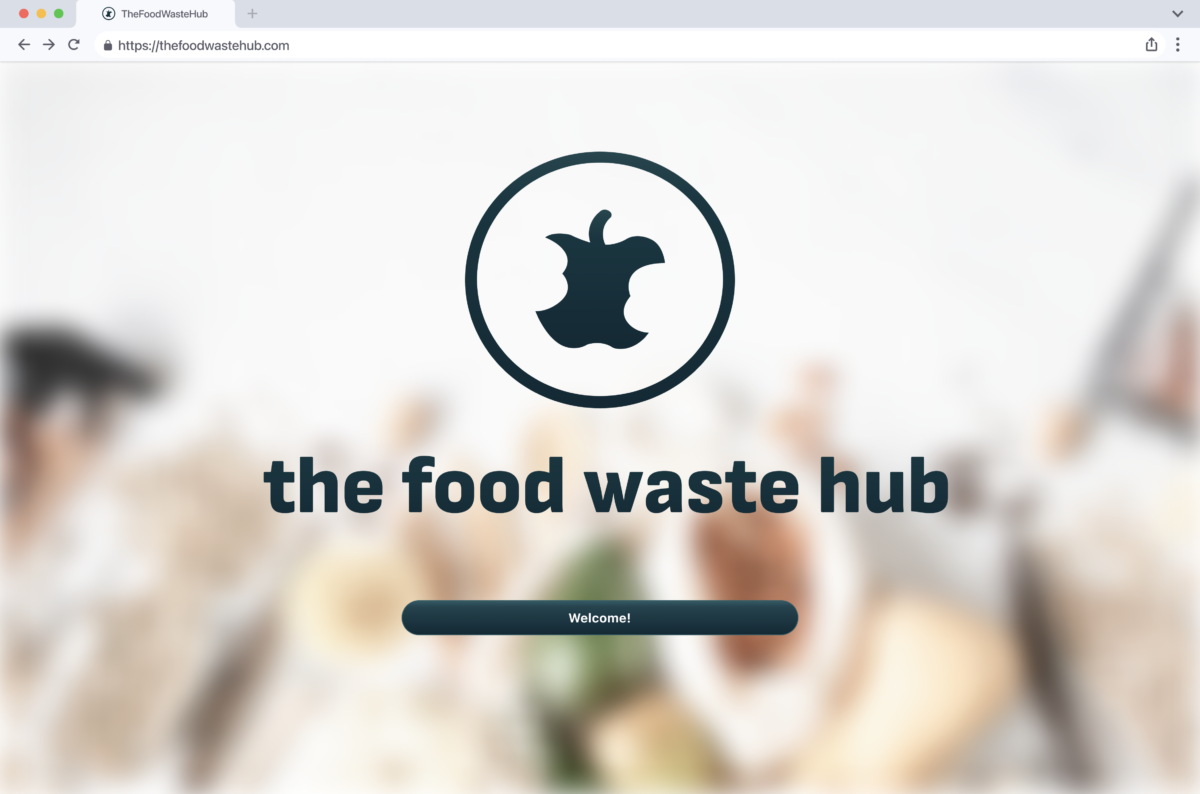 Restaurants need incentives and resources to reduce their food waste. The Food Waste Hub makes it possible.
The opportunity to reduce food waste in restaurants is huge, with more than 85% of food waste from American restaurants being sent to landfills. Approximately 14% of food waste is upcycled or reused, and only 1% is donated.
Through our engagement with restaurant owners and managers, it became evident that they want to be more sustainable; however, many of them don't know where to start. Restaurant owners and managers don't have the time to identify strategies to reduce food waste. Additionally, there is a misconception that becoming more sustainable means negatively impacting the restaurant's profitability.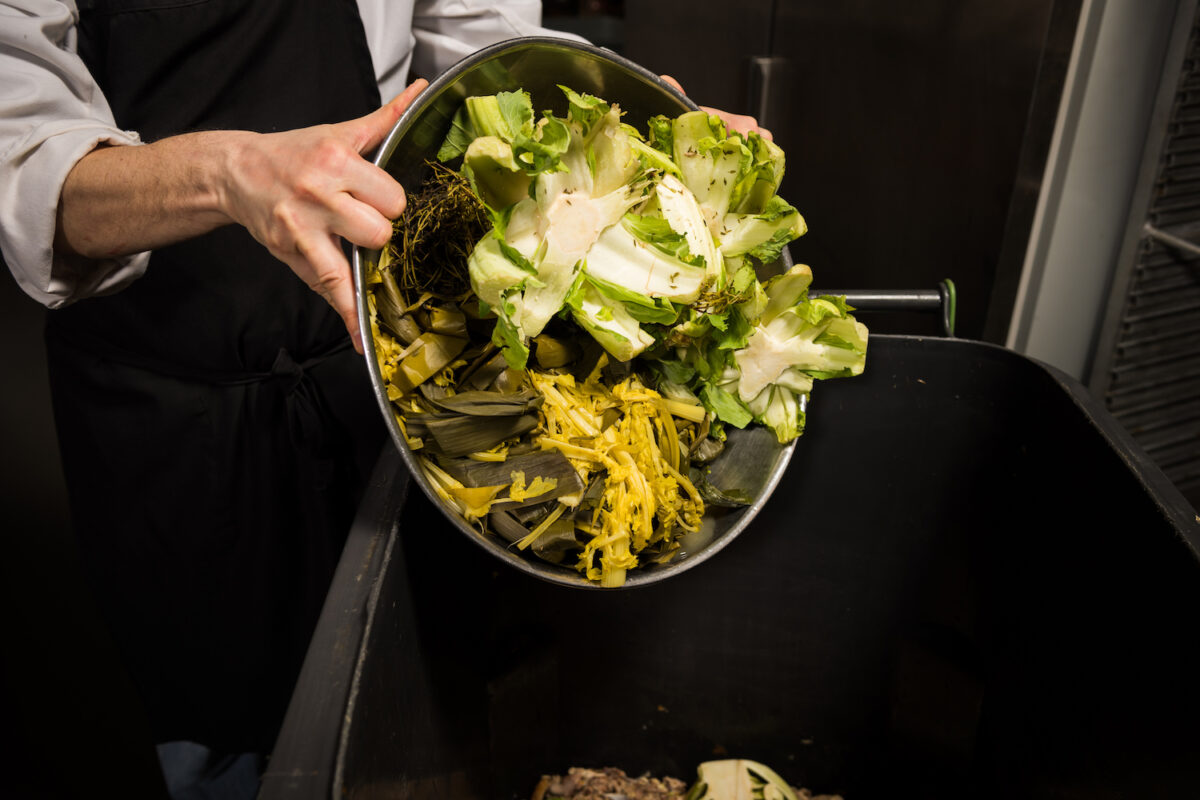 The Food Waste Hub is a website that provides restaurant owners and operators with tailored resources to mitigate food waste production and divert their waste from landfills.
The Hub provides a set of customized and manageable resources to the user, making a once-tedious process of finding specific solutions more transparent and accessible. The Hub is modeled after the EPA's Food Recovery Hierarchy in order to help restaurants prioritize solutions.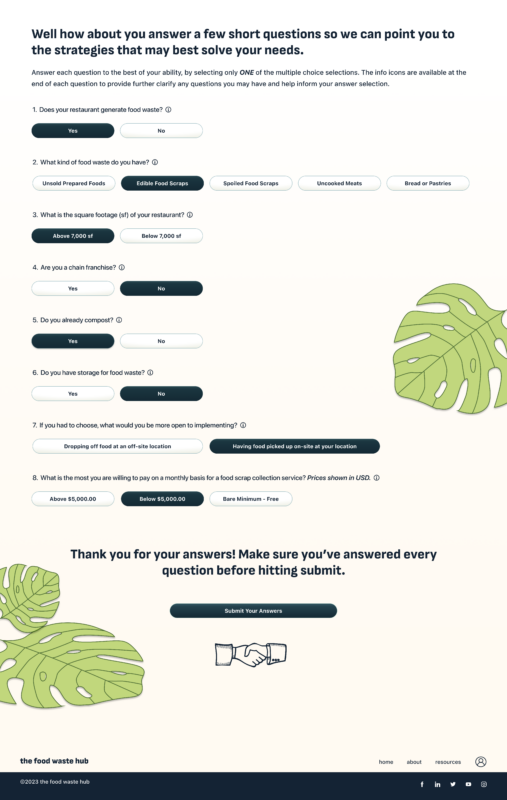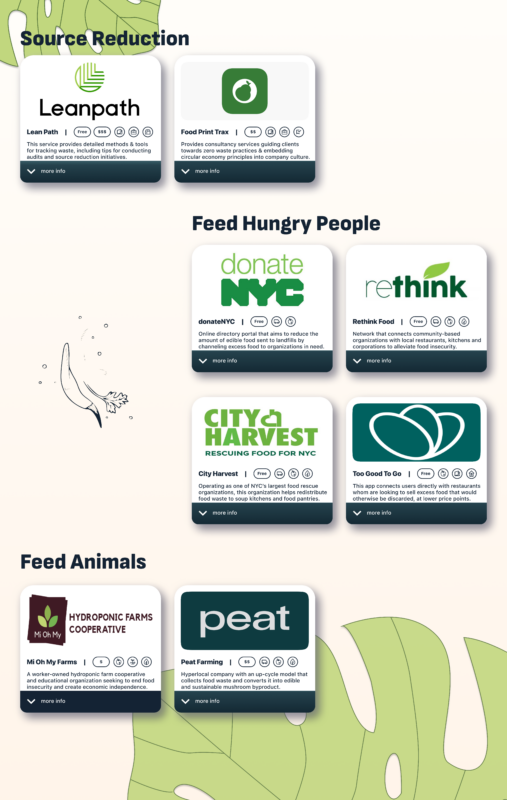 Whether connecting restaurants with local organic waste haulers, food upcycling companies, or providing a template of a food waste audit to help save costs through more efficient procurement, The Food Waste Hub is a universal tool for restaurants to further their sustainability and financial goals.
Help us put this tool in the hands of every restaurant in New York City. Be the first to access The Food Waste Hub when it launches at www.thefoodwastehub.com
Meet the Project Team
Shivam Jumani is an economist and urban planner in Buro Happold's Cities team with over seven years of experience in economic development, real estate, and infrastructure revitalization. His most recent projects include the $300M Reimagine the Canals initiative in upstate New York and an Off-Broadway industry assessment for New York City.
Aixin Li manages a portfolio of supportive and senior housing projects from predevelopment through construction, and completion at the Department of Housing Preservation and Development. She comes from a background of housing, homelessness prevention, and social service, and is committed to providing sustainable, high-quality affordable housing for vulnerable populations.
Astrid Mayak is an urban designer/planner working now in the Urban Places Group of Stantec NYC. During undergraduate studies, she focused on self-built housing in informal settlements. Prior to studying at the Harvard Graduate School of Design, she collaborated with the Architectural Association (AAUK) in Haiti on designing core housing in lightweight materials.
Xavier Rumph is a multi-disciplinary designer & strategist, currently serving as Product/UX Designer at BetMGM. His work is at the intersection of user experience, strategy, visual and spatial design. His diverse skillset allows him to craft strategies to a variety of conditions ranging from consumer needs, as well as sociological, ecological, and urban matters.
Alex Shapanka works in real estate development and has extensive experience with real estate policy related to development, sustainability, labor, building maintenance and management. He is interested in new forms of urban governance and planning that aim not for endless growth but a thriving economy and that facilitate equitable development. Alex holds a MSc in City Design and Social Science from the London School of Economics and Political Science and a BA in Comparative History from Duke University.
Dior St. Hillaire is a Hip Hop MC, worker-owner at GreenFeen OrganiX, and co-director at BK Rot. She is passionate about Environmental Justice in the South Bronx and globally and adds unique approaches to reimagining New York City's waste management system. As the current chair of the Bronx SWAB, Dior hopes to help residents of New York City establish a more sustainable relationship with the materials management industry, with the hope of eliminating the idea of waste.
Urban Design Forum's 2022 Forefront Fellowship, New Loops, explored new approaches to New York City's waste. Through a year of immersive research, Fellows explored best practices in residential waste management in partnership with the Department of Sanitation, then developed independent projects exploring how the city could build a more circular waste system.