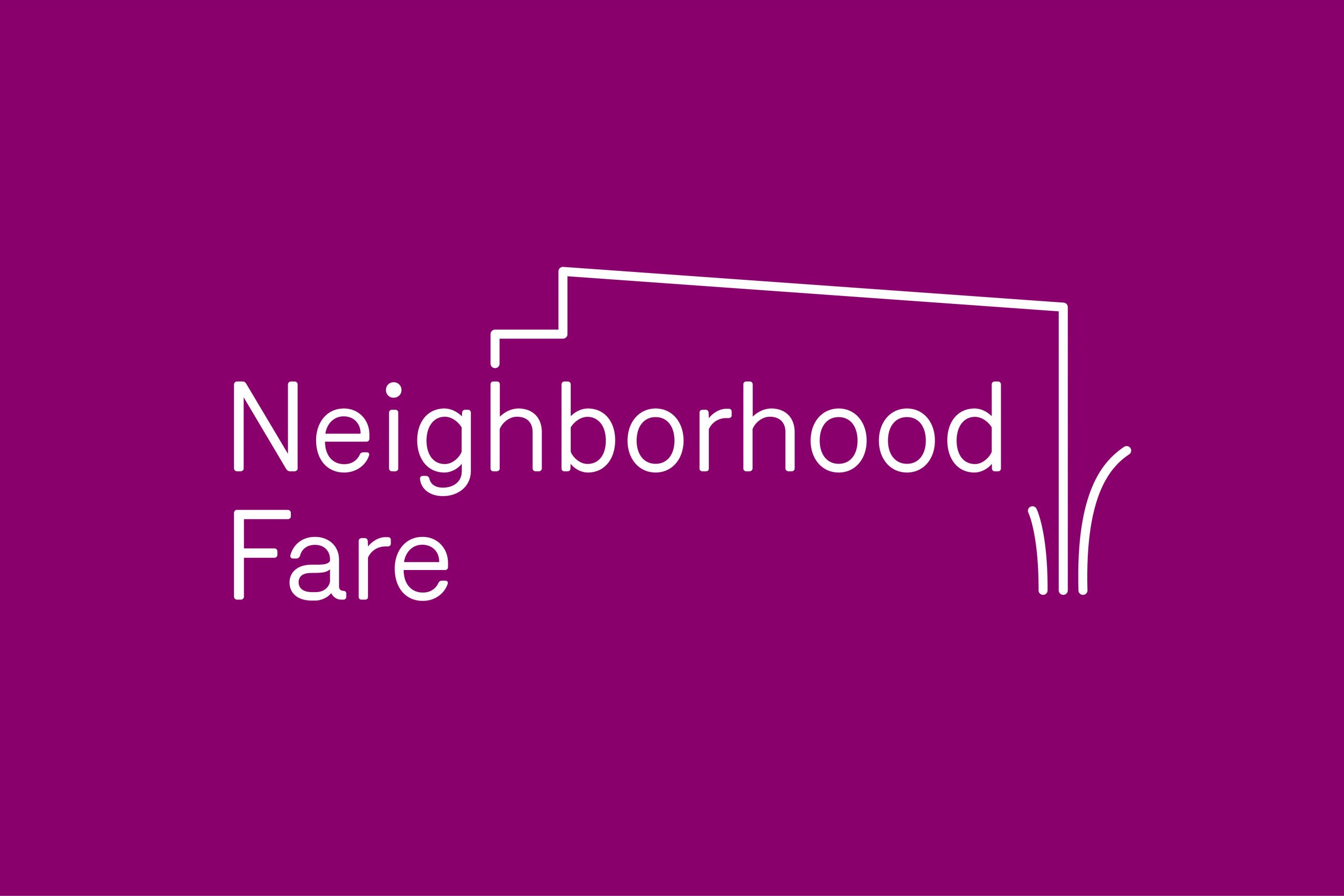 Program
Many New Yorkers struggle to access healthy and affordable food — a challenge exacerbated by the COVID-19 pandemic. In fall 2020, 1.6 million New Yorkers were experiencing food insecurity. While food pantries and soup kitchens address critical gaps, neighborhoods need robust local food infrastructure beyond emergency aid.
New York City's first ever 10-year food policy plan, Food Forward NYC, lays out an ambitious vision to strengthen the food supply chain so that all New Yorkers can access the food they need and want.
Realizing this vision will require new thinking at a neighborhood scale.
Community gardens and food hubs can improve access to culturally appropriate food. Cold storage could expand for bodegas and pantries to supply fresh food. Strengthening distribution facilities, transportation nodes and regional coordination will build resilience in the face of future crises.
Investing in neighborhood food infrastructure can also build community power. Black and Latinx communities that face disproportionately higher food insecurity have long innovated to create alternative systems, from farmer cooperatives to mutual aid networks.
Our 2021 Forefront Fellowship, Neighborhood Fare, explores how to foster food equity in every New York City neighborhood through the built environment.
In Phase I, Fellows will partner with the Department of City Planning and the Mayor's Office of Food Policy to investigate how city government can strengthen community-based infrastructure to advance food equity.
In Phase II, Fellows will work in independent teams to develop projects that support neighborhood food networks.
How can we improve access to healthy, affordable, and culturally appropriate food across the city? And how can we devise ownership structures, operational models, and new networks that empower communities to shape their own food systems?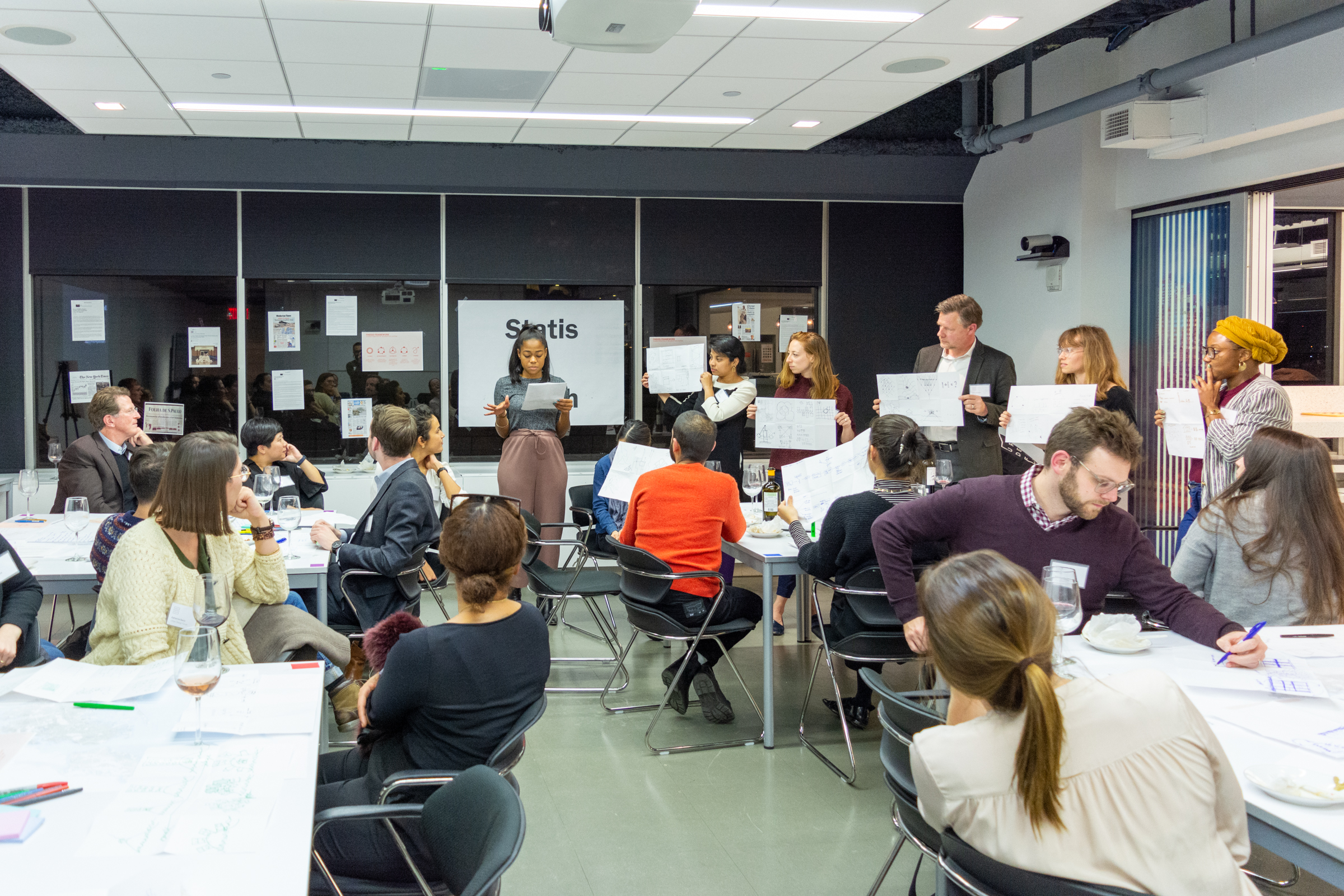 Fellowship Structure
Phase I: City Agency Partnership
In partnership with the Department of City Planning and the Mayor's Office of Food Policy, Forefront Fellows will visit neighborhoods across the five boroughs and make recommendations to strengthen community-based food infrastructure. Over three months, Fellows will gather every one to two weeks for daylong workshops to conduct site visits, interview stakeholders, and analyze research findings.
Fellows will develop a vision for neighborhood food equity; identify the physical infrastructure and operational models necessary to support that vision; and draft policy recommendations.
Fellows will produce a final deliverable that analyzes neighborhood case studies and proposes strategies for policy change.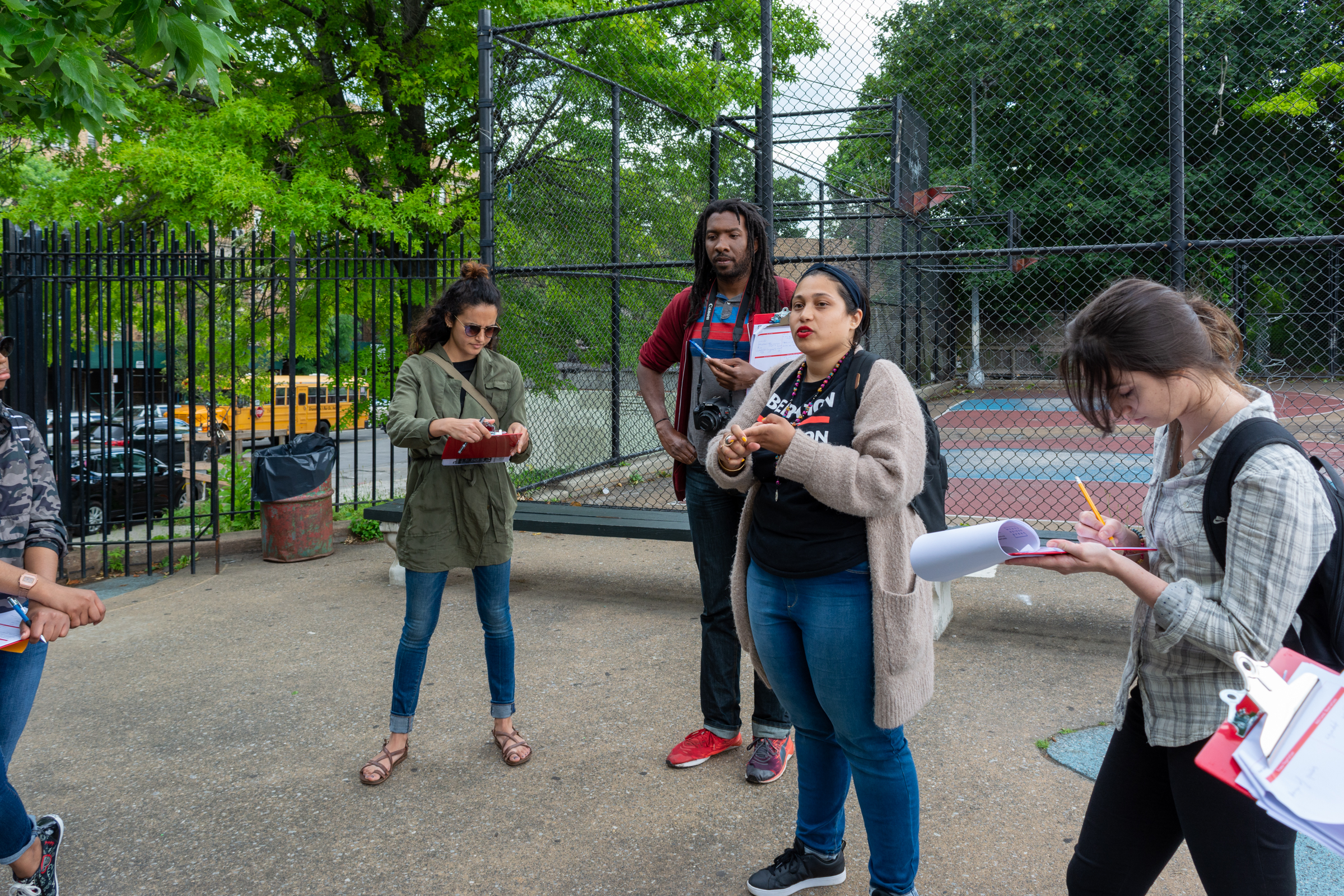 Phase II: Independent Team Projects
Fellows will work in interdisciplinary teams to explore how to build equitable neighborhood food systems. Over six months, teams will conduct research and interview stakeholders, lead an evening event, and develop a changemaking independent project.
Fellows will design original projects, ranging from educational exhibits to place-based pilot programs to creative policy briefs. Fellows are encouraged to partner with a community-based organization for their project.
Teams will showcase their projects at a capstone event, an evening celebration for teams to present their work and galvanize continued partnership from stakeholders and invited guests.
Calendar
Application
Application Release, Wed, May 26
Info Session, Wed, June 23
Application Deadline, Wed, July 14
Selection
Notification of Results, Fri, July 30
Phase I
All dates are full-day activities.
Orientation, Fri & Sat, Sept 10-11*
Fieldwork Day 1, Fri, September 24*
Fieldwork Day 2 ,Fri, October 1*
Fieldwork Day 3, Fri, October 15*
Writing Workshop 1, Sat, October 23*
Writing Workshop 2, Sat, November 6*
Writing Workshop 3, Sat, November 13*
Phase II
Full-day retreat; all other dates are evening events.
Retreat, Sat, January 8*
Project Workshop, Thu, January 27
Fellow-Led Event, Thu, February 17
Fellow-Led Event, Thu, March 3
Fellow-Led Event, Thu, March 17
Fellow-Led Event, Thu, March 31
Project Workshop, Thu, April 21
Project Workshop, Thu, May 19
Fellowship Capstone, Thu, June 16*
Alumni Program
Celebration, Thu, June 30
*Required dates. Please indicate anticipated conflicts when submitting an application.
Program Format
In-Person Programming
We expect to convene in person, following updated safety guidance from New York City health officials. Safety protocols will be confirmed with accepted Fellows in advance of orientation. If the public health context shifts, we will adapt the program to a hybrid or virtual format.
Individual Accommodations
We will work with all accepted Fellows to accommodate individual accessibility requirements, caretaking responsibilities, technology needs, unique health and safety concerns, or other circumstances.
Time Commitment
Fellows should make reasonable efforts to attend all required dates. Fellows should expect to commit four to eight hours per week throughout the Fellowship.
Project Funding
During Phase II, each project team will receive $2,000 in unrestricted project funding to support the Fellows' work.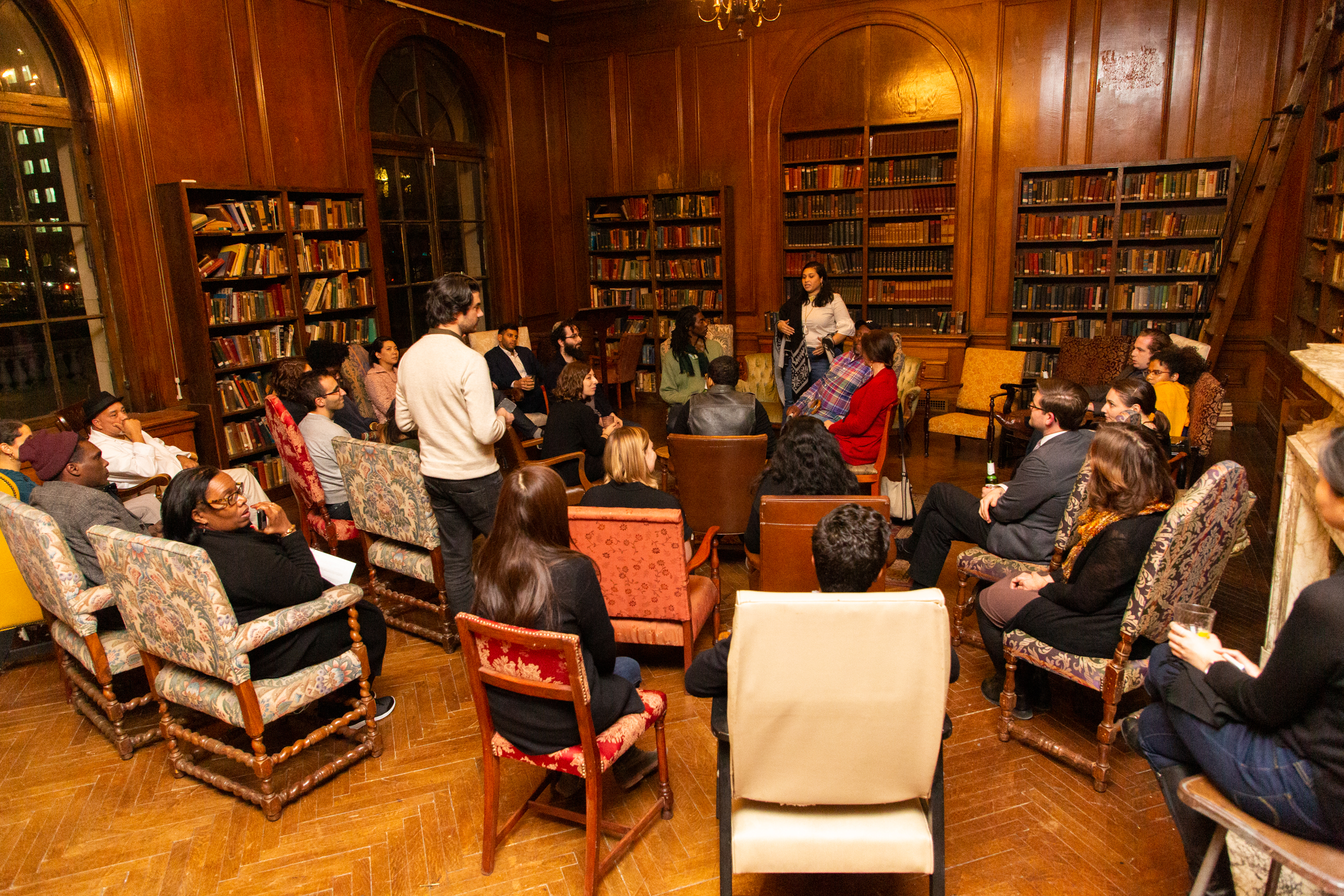 Who Should Apply
Interests & Experience
Forefront Fellows are architects, landscape architects, advocates, planners, engineers, developers, public officials, technologists, data scientists, lawyers, scholars and journalists. Fellows typically have five to ten years of working experience, though we welcome mid-career candidates of any age.
This year, we welcome candidates with interest in food equity, community engagement, neighborhood and infrastructural planning, and/or business development. We particularly encourage candidates with expertise in mapping and visualization; capital planning and real estate, with experience in financial modeling; food policy and advocacy; and individuals with experience operating a food business or nonprofit.
Diversity, Equity & Inclusion
Forefront reflects the Forum's commitment to promote the achievements of traditionally underrepresented groups in planning and design. Women, people of color, people with disabilities, and professionals with experience in diverse community settings are strongly encouraged to apply.
Additional Criteria
Fellows must live or work in the five boroughs of New York City for the duration of the Fellowship to be considered.
Fellows should be available to attend all required dates indicated above; please note any anticipated conflicts with required dates in the application. Fellows should expect to commit four to eight hours per week throughout the Fellowship.