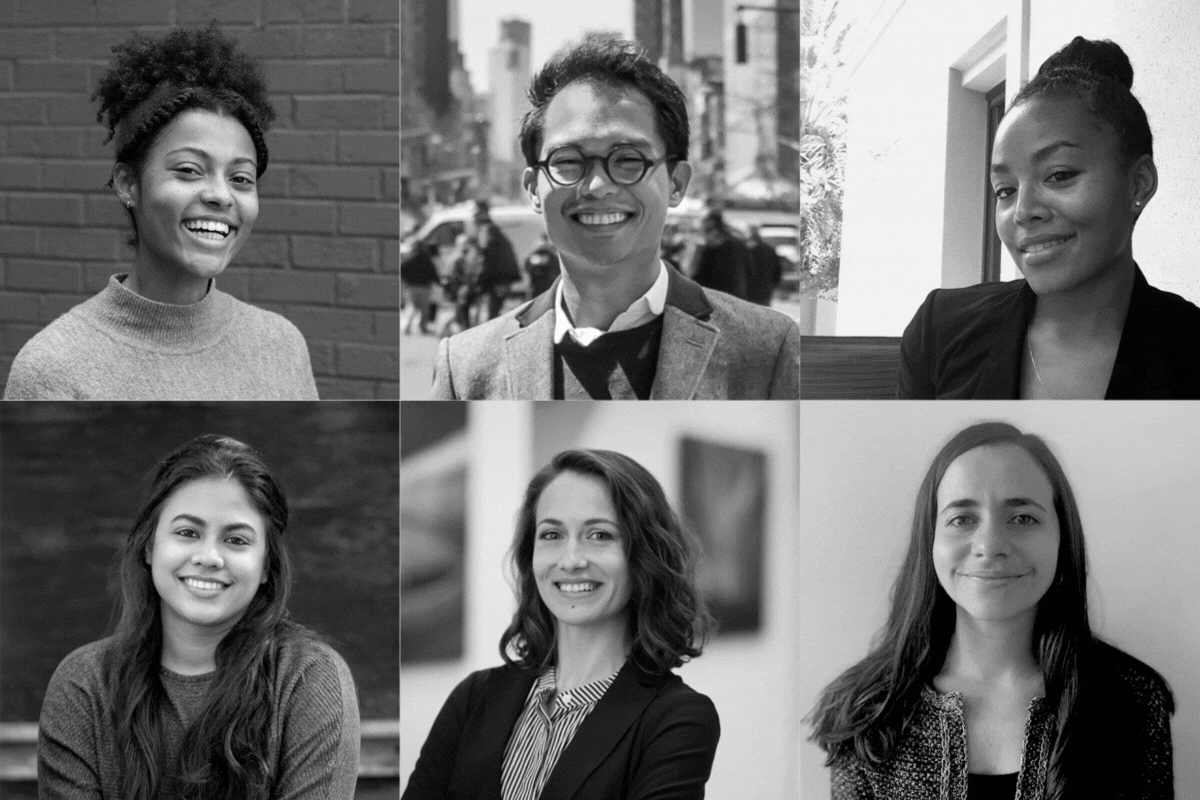 Each year, our Forefront Fellowship selects a diverse cohort of emerging leaders to investigate how design can address a social or political challenge facing New York City. This year's interdisciplinary cohort will explore urban environments that foster health, well-being, and growth for young people.
Made up of community planners, artists, engineers, organizers, designers and architects, our eighth Forefront class draws talent from an array of over 30 early-to-mid career professionals, each engaged in work shaping New York City's future.
We greatly appreciate our Forefront selection panel for their careful consideration of our many excellent candidates: Alice Goodman, NYC Public Schools; Jen Grosso, '20 Forefront Class; Joshua Langham, NYC Health; Christopher Rice, '16 Forefront Class; Beatrice Sibblies, Board Member; Emma Silverblatt, '20 Forefront Class; Teddy Swenson, NYC Health; Mallory Taub, '19 Forefront Class; Alejandro Vazquez, '21 Forefront Class; and Ebony Wiggins, '20 Forefront Class.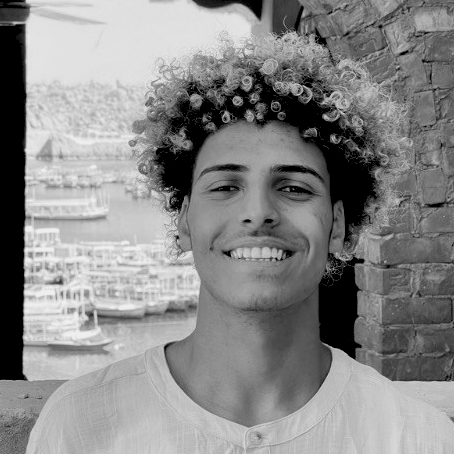 Yousof Abdelreheem
Community Liaison, New York City Council District 22
Yousof grew up in Queens and believes deeply in communal love. He believes we are interconnected and that what we do impacts each other, a belief he leads with in his board capacity at Teens Take Charge and as a Community Liaison at City Council District 22. He majors in Deviance, Crime, and Culture (DCC) and minors in Counseling at John Jay College of Criminal Justice, with plans to continue advocating for meaningful social change.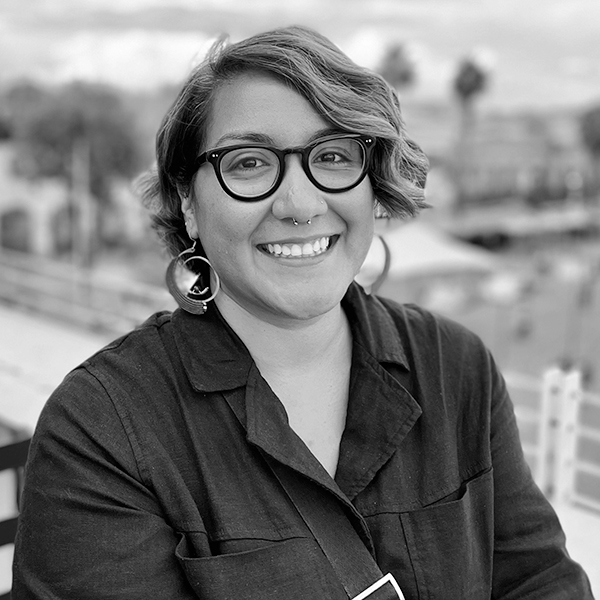 Génesis Abreu
Senior Manager, Youth Community Programs, Futures Ignite
Génesis is a nonbinary person with Mayan and Nahuat Indigenous roots and Salvadoran/Dominican ancestry. They have collaborated with BIPOC youth and communities towards environmental justice, land/food sovereignty, and health equity through community organizing, policy advocacy, and community-driven participatory science and research.
Nichole Aquino
UX Designer and Researcher
Nichole is an UX designer/researcher whose work focuses on education and community-led development. Recently at Newsela, she worked with teachers, students, and admins to provide authentic, engaging content to K-12 classrooms. She has also collaborated with city agencies through The Mayor's Office of Economic Opportunity and Blue Ridge Labs.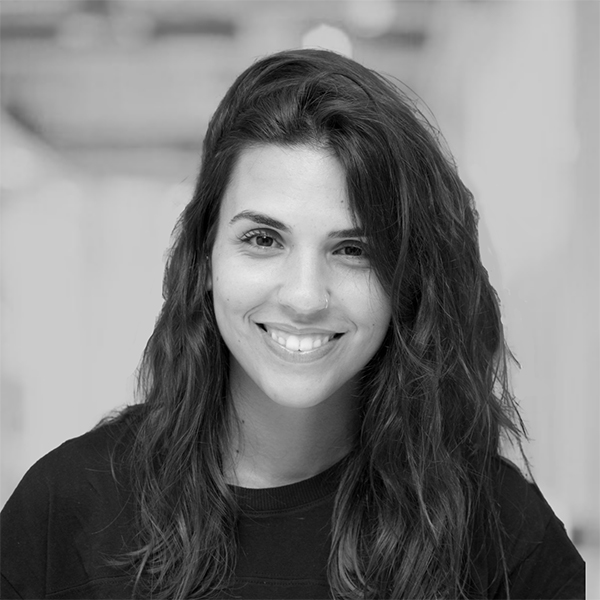 Eduarda Aun
Program Manager, Global Designing Cities Initiative (GDCI)
Eduarda is an urban designer from Brazil, currently working at the Global Designing Cities Initiative. Her work is centered on supporting cities globally to implement better streets for kids. Prior to GDCI, Eduarda worked at the NYC DOT and co-founded a non-profit advocating for public spaces in her hometown, Brasilia.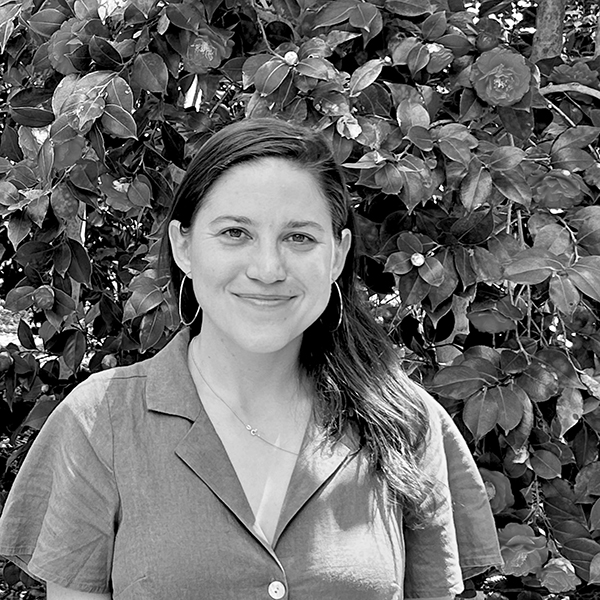 Camillia Brown
Staff Attorney, Juvenile Rights Practice, The Legal Aid Society
Camillia is an attorney in the Queens trial office of the Juvenile Rights Practice of The Legal Aid Society, where she represents young people in child welfare proceedings. She also holds a Masters in Social Work. Camillia is passionate and curious about the intersection between design, healing, and justice.
Jenna Carrens
Creative Producer and Cultural Organizer
Jenna has over a decade of experience as a creative producer, cultural organizer and arts administrator working with communities to discover their creative potential. Her work centers around building spaces of inclusivity that bring unexpected collaborators together to create unique experiences through play, storytelling and conversation.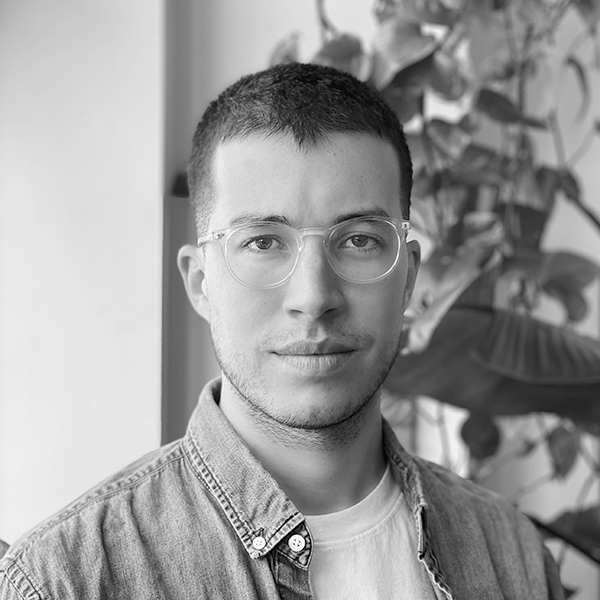 Aren Castro
Associate Director, Design and Neighborhood Equity, Center for Justice Innovation
With a multidisciplinary design, planning, and strategy background, Aren serves as the Associate Director of Design and Neighborhood Equity at the Center for Justice Innovation. Across all five boroughs, he supports capacity building, participatory design processes, community engagement strategies, and the transformation of public space into equitable, safe and vibrant community spaces.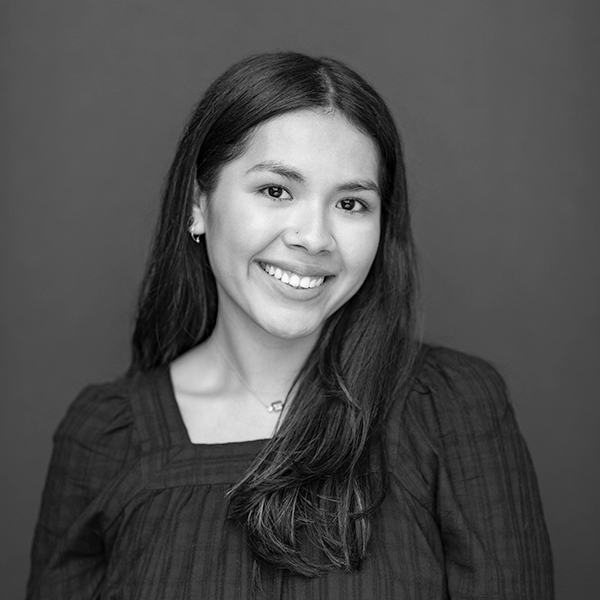 Emily Chingay
Citywide Engagement Advocate, Open Plans
Emily does city-wide engagement at Open Plans, advocating for livable streets and safe and joyful public spaces. After receiving her Bachelor's from Binghamton University, she worked as a liaison to the Department of Sanitation's Curbside Composting Program. As a fellow, she hopes to collaborate with experts to create youth-centric public spaces.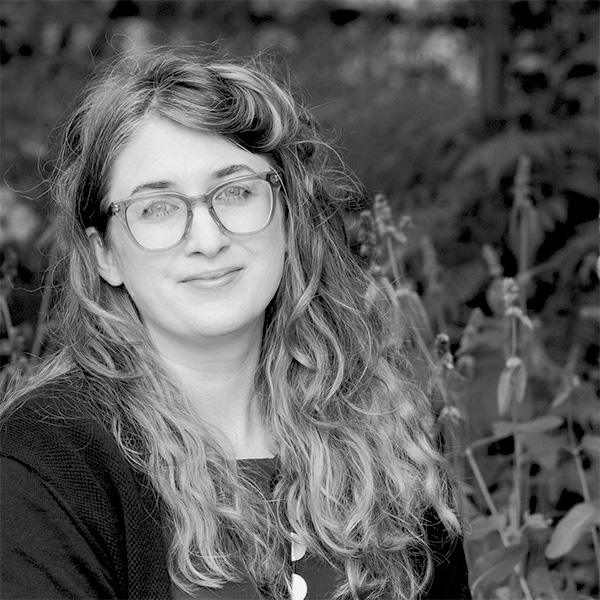 Claudia Dishon
School and Family Programs Manager, The Friends of the High Line
Claudia is an arts administrator, cultural worker, and visual artist deeply committed to public schools. She has sustained partnerships with NYC schools, bringing student-driven art-making and STEAAM learning opportunities into classrooms. She strives to create extraordinary programs that foster self-actualization for people of all ages. She is from Kentucky.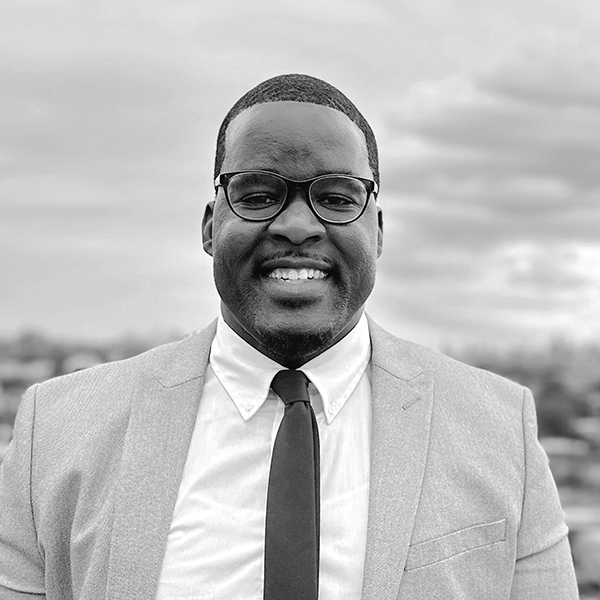 Johnson Durosier
Civil Engineer, Stantec
Johnson is a civil engineer at Stantec within the Transportation and Infrastructure group in the NYC office. Originally from Fort Lauderdale, FL, Johnson is a Registered Professional Engineer with over 10 years of experience in the public and private sectors. He also holds a B.S. in Civil Engineering and M.S. in Engineering Management.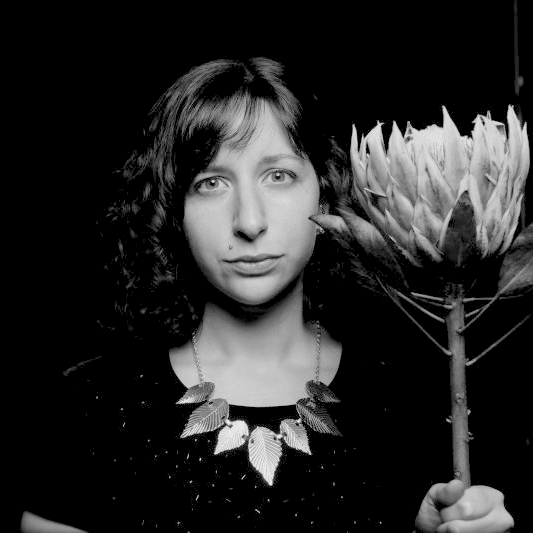 C. Meranda Flachs-Surmanek
Theater Artist, Urban Planner, Freelance Consultant
C. Meranda is a theater artist and urban planner. Through living history projects, Surmanek creates forums for people to connect to each other's stories, and collaborate across the lines that divide us. They regularly work with Ping Chong + Company, and serve as an Affiliate Researcher with UFL's Center for Arts in Medicine.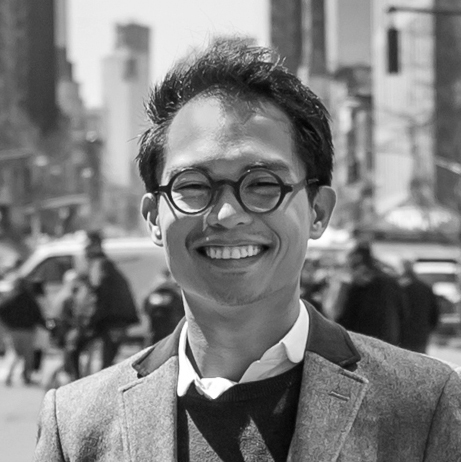 James Francisco
Masterplanning and Urban Design Leader, Arup
James leads Arup's NYC Masterplanning and Urban Design practice. James is passionate about transformative public spaces that encourage social connectivity, foster inclusivity, and meaningful interaction. He has had the honor of shaping NYC's urban environment; most notably creating a pedestrian-priority 'Vision for Broadway' in Manhattan and 'Reimagining the Brooklyn Bridge'.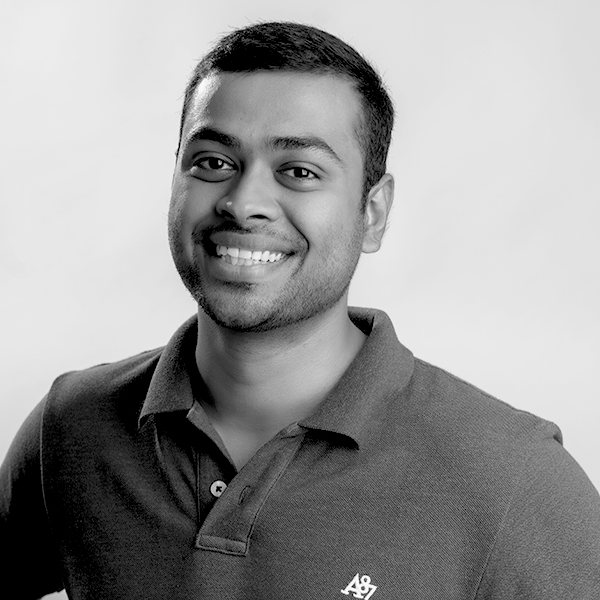 Gopinath Gnanakumar Malathi
Senior Analyst, Karp Strategies
Gopi's professional and research work focuses on data-driven participatory action research. At Karp Strategies, he advises cross-sectoral clients in the implementation of urban analytics and civic engagement. He is originally from Chennai, India, and holds an MS in City and Regional Planning from Pratt Institute.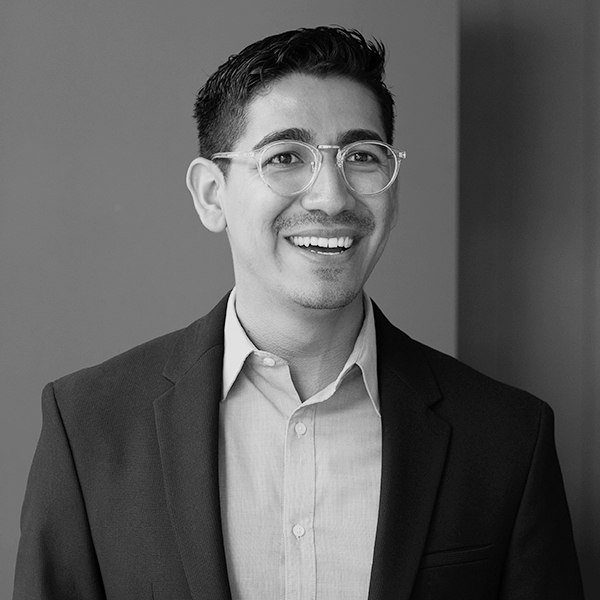 Juan González
Civic Sector Consultant, Bennett Midland
Juan is a Senior Associate at Bennett Midland, where he has supported organizations in strategizing their services to deepen their impact on communities. He is passionate about partnering with community changemakers to achieve equitable access to healthy and participatory living environments. Juan holds a Master of Public Health and Master of City Planning from UC Berkeley.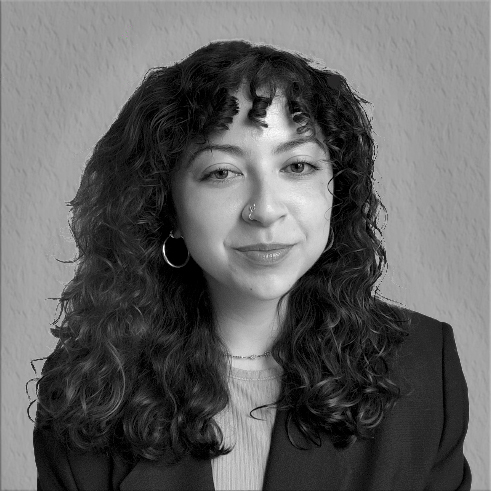 Nathalie Kauz
Senior Urban Planner, WXY Studio
Nathalie is a Senior Urban Planner at WXY Studio working at the intersection of urban planning and public education. Before NYC, Nathalie was based in Durham, NC, working with a range of institutions to build pathways for youth decision-making and leadership and developing curriculum and training around hands-on, culturally affirming food education in public elementary schools.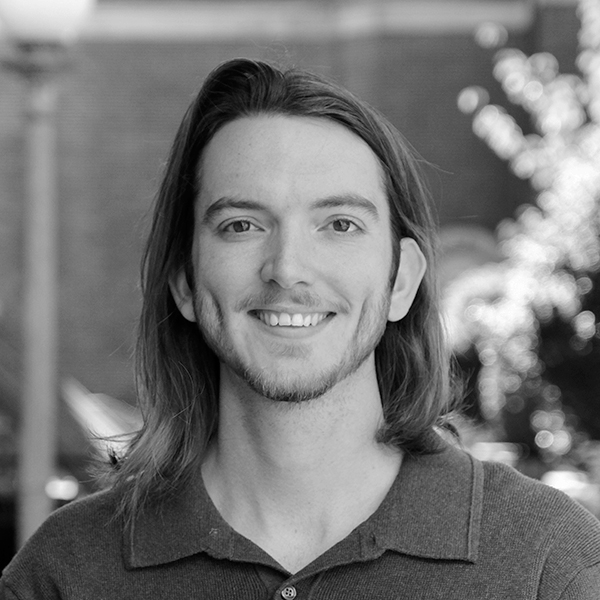 Jim Lammers
Project Manager, Street Lab
Jim is an urban planning practitioner and educator with a background in structural engineering. He works for Street Lab developing and managing their citywide open space initiatives with new community partners. A kid at heart, Jim is interested in designing for play and centering children as design agents within the cityscape.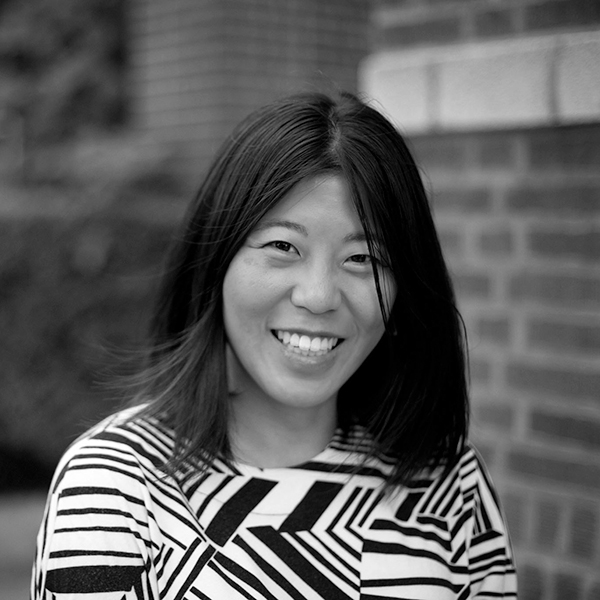 Stephany Lin
Senior Associate, U3 Advisors
Stephany is an urban planner focused on the roles of anchor institutions in communities. At U3 Advisors, Stephany works with universities, foundations, and non-profits to advance mission-aligned real estate and community investments. With a background in education, she has helped form neighborhood- and school-based partnerships serving young people in our cities.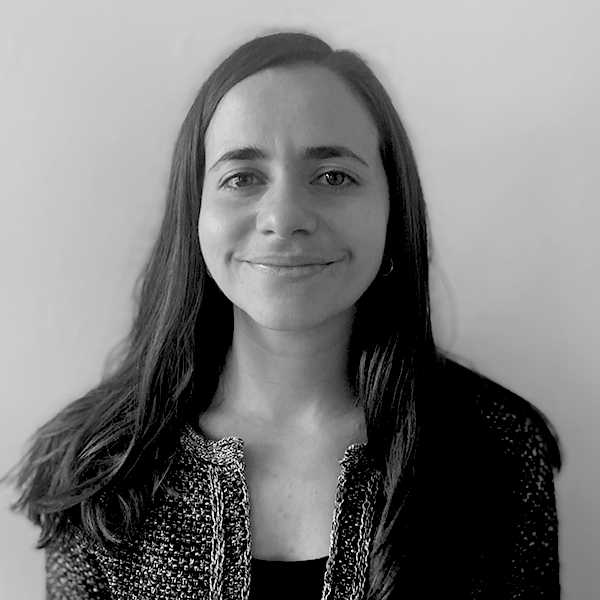 Gina Massari
Nonprofit and Public Sector Professional
Gina is a program manager and policy analyst passionate about fostering health equity in New York. She has experience working at both city and state government agencies, as well as in direct client service delivery and advocacy at nonprofit organizations focused on public health and child welfare. Gina holds a Master of Public Administration from CUNY Baruch College.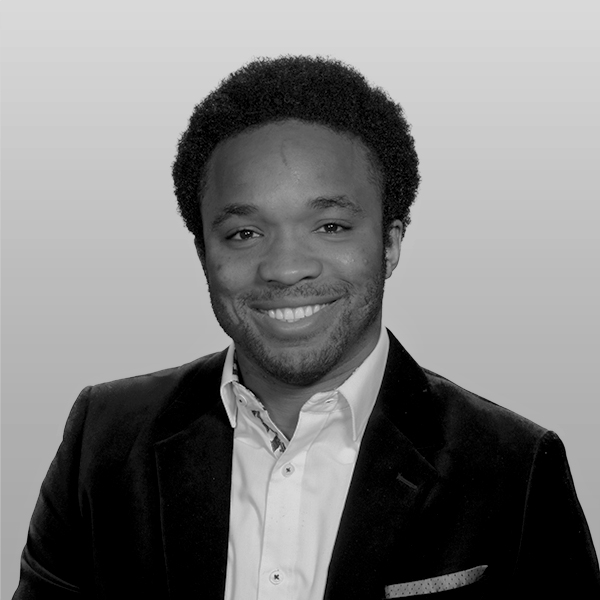 Matthew Mbamelu
Senior Urban Designer, NYC Department of City Planning
Matthew is an urban designer and social scientist, passionate about creating spaces that improve physical, mental, and social wellness. He has a background in architecture, social welfare, and urban design. Matthew holds a degree in architecture from The City College of New York and a Master of Social Work from Stony Brook University.
Niyanta Muku
Associate Architect, Capital Improvement Projects, NYCSCA
Niyanta graduated as an urban designer from School of Planning and Architecture, New Delhi in 2014. Presently she is working with NYCSCA as an Associate Architect on Capital Improvement Projects. She has worked on international urban development projects while in India where she was overseeing the design development and project management.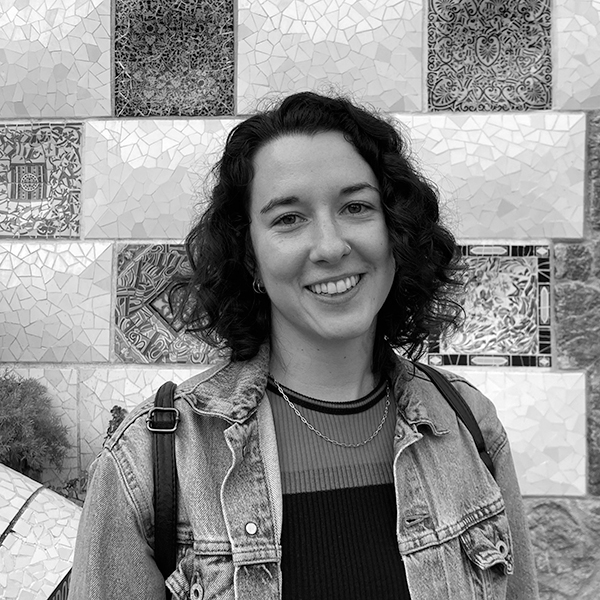 Rita Musello Kelliher
Program Coordinator, Institute for Educational Leadership
Rita's work in youth programming focuses on collaborating with young people and community organizations throughout the country to design services and school systems that are responsive to their needs. Having recently received her master's in City and Regional Planning from Pratt Institute, she is interested in exploring the intersection of public space, sustainability, and community-building.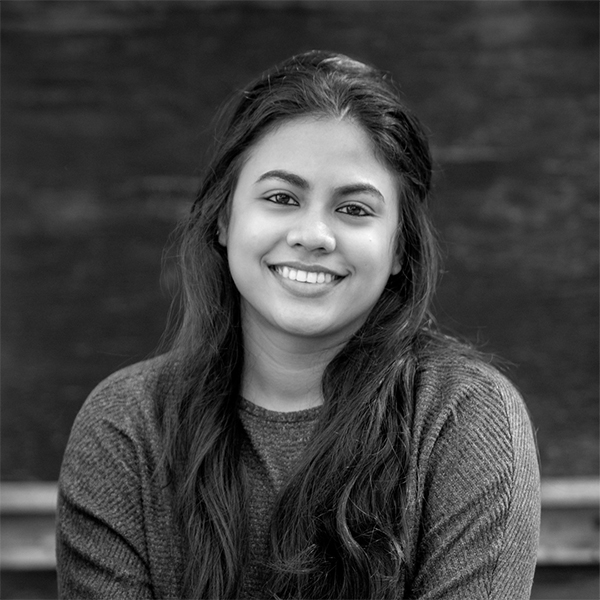 Rujuta Naringrekar
Landscape Designer at Future Green Studio
Rujuta is a landscape designer at Future Green Studio. With a background in architecture and concern about the changing future, Rujuta believes that landscape architecture has the power to regenerate and transform the environment, bringing about positive change. Through her research and work, she aims to enhance the urban experience by building unique connections between communities and their context.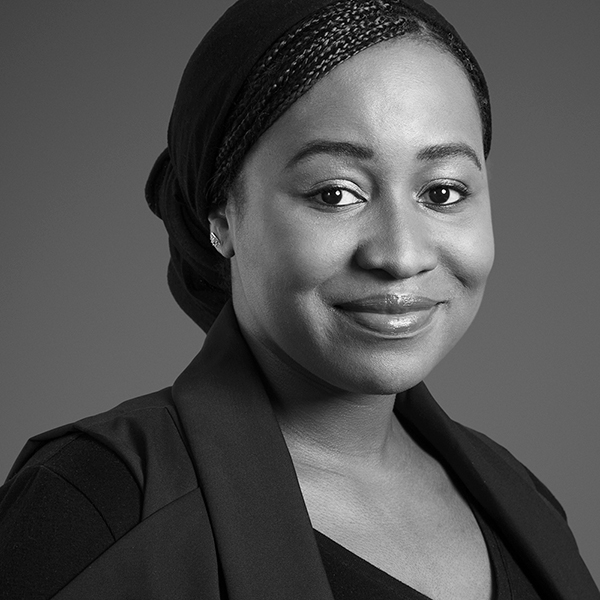 Nasra Nimaga
Senior Associate, Perkins Eastman
Born in Hong Kong, raised in Nairobi, Nasra is a K-12 design architect interested in the intersections of architecture, advocacy and policy. These interests are shaped by her experiences as a third-culture transplant and the unswerving belief that architecture can and should improve the lives of people and all work should be approached with an openness to being self-critical and an awareness of its potential impacts.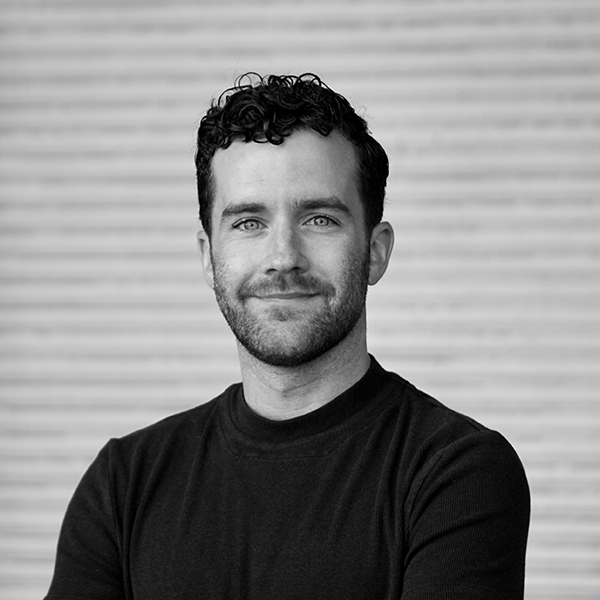 Eamon O'Connor
Associate and Urban Planner, Gehl
Eamon believes cities are at their best when they bring people together in spaces of solidarity and coexistence. As an urban planner, designer, and strategist at Gehl, he brings expertise in people-first planning and design, visual and written storytelling, and multi-method research to projects that span geographies, scales and disciplines.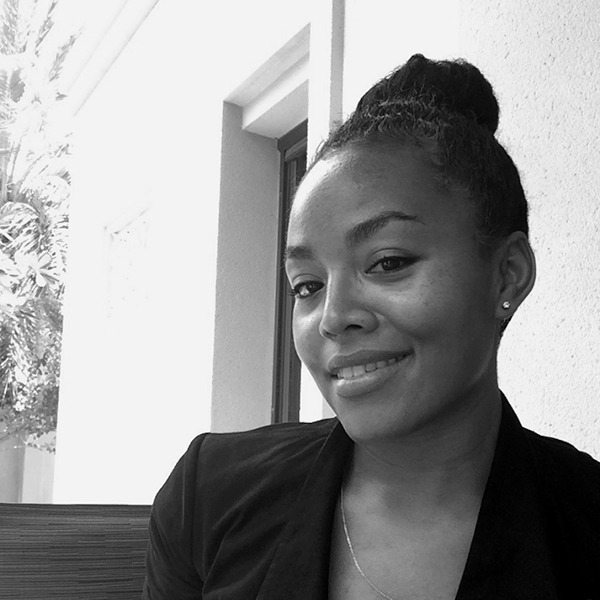 Amy Obonaga
Team Leader Urban Designer, Department of City Planning
Amy works at the Department of City Planning in the Staten Island Borough Office as the Team Lead Urban Designer. She has previously worked as an architectural designer in New York and on a project with Shack/Slum Dwellers International (SDI), designing a mixed-use housing development in Kampala, Uganda. Amy received her Bachelor's degree from Hunter College and her Master's of Architecture from the Parsons School of Design.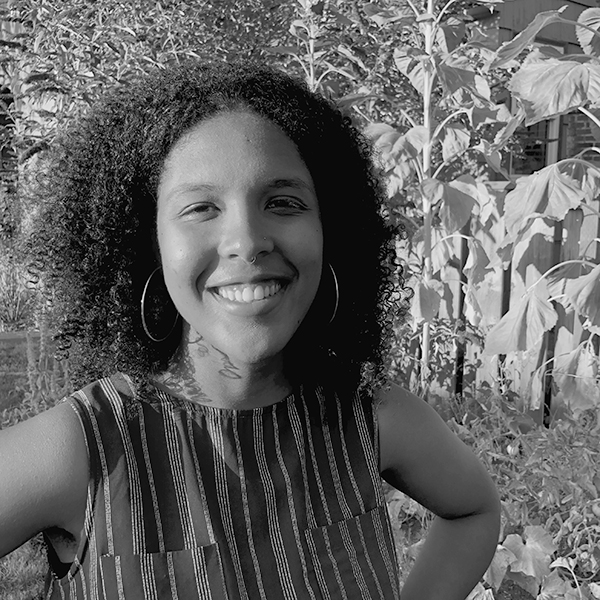 Janaira Ramirez
Environmental Program Organizer, The Brotherhood Sister Sol
Janaira is a proud New Yorker and environmental organizer. Her love for people and nature led her to pursue a career in environmental advocacy. She is particularly interested in how we can design urban environments that improve the health outcomes of vulnerable populations while mitigating the effects of climate change.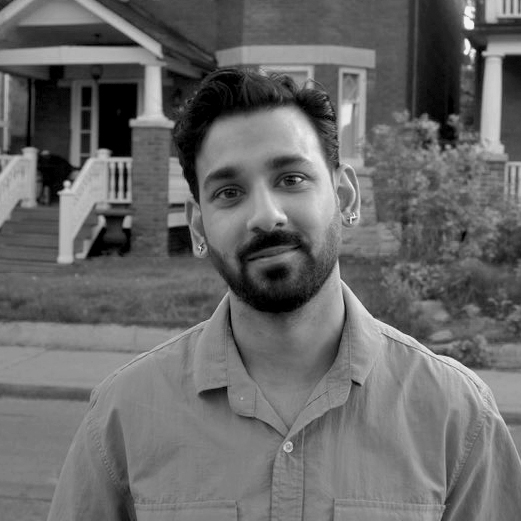 Rajesh Sankat
Program Strategist, 3×3
With roots in Toronto, Canada, Rajesh recently joined the team at 3×3 as a Program Strategist, where he works at the nexus of inclusive design and urban placemaking to translate community insights and aspirations into strategy development and the built environment. Rajesh has had his work and writing featured in AZURE and Afternoon Magazine. He holds a Master of Public Policy from the University of Toronto.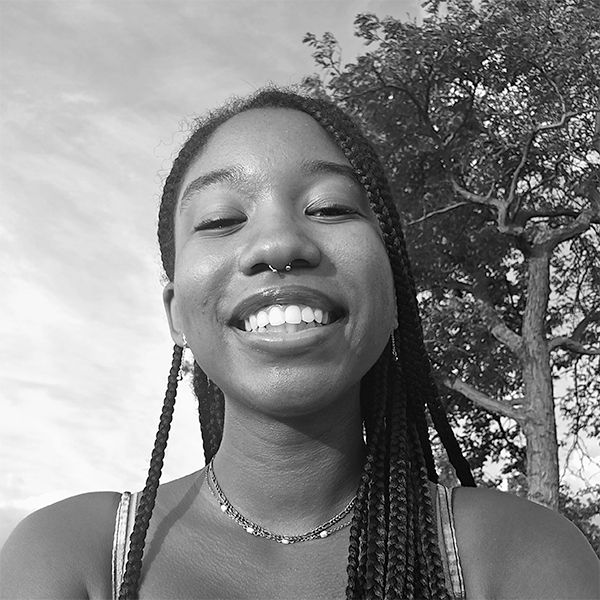 Ayana Smith
Executive Director, Student Voice
Ayana is a recent graduate of Cornell University where she earned a Bachelor of Science in Urban and Regional Studies. Smith is an organizer who uses narrative change to advance educational justice through urban reform. She serves as an Executive Director of Student Voice—a national, youth-led 501(c)(3) organization that equips students as storytellers, organizers and partners to advocate for student-driven solutions to educational inequity.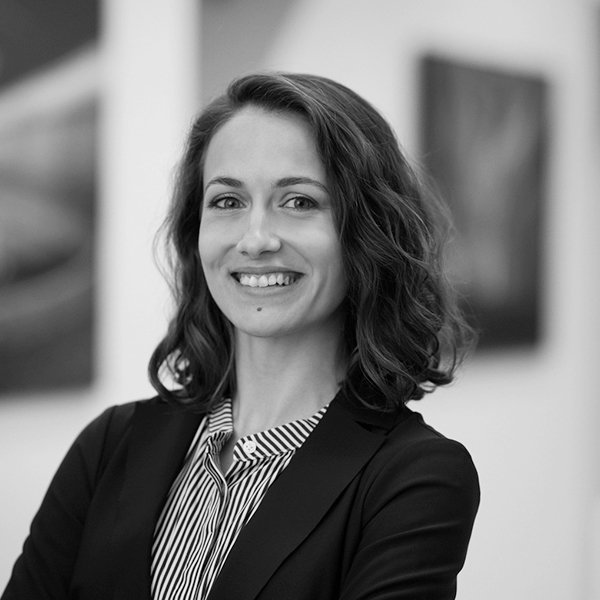 Danielle Steele
Architectural Designer and Associate at DLR Group
Danielle is an Architectural Designer and Associate at DLR Group with 5 years of K12 project experience. She has previously worked with NYC SCA, the U.S. Virgin Islands Department of Education, a Neighborhoods Now project highlighting community design dedication, and taught English in Japan. She is also a LEED Green Associate and led an ASHRAE competition winning team.
Melody Stein
Founder, studio VISIT; Visiting Assistant Professor, Pratt Institute
Melody is the founder of studio VISIT, a creative practice for land-based research, strategy, and design. A passionate advocate for public space, her work explores the potential for landscape to reveal and convey complex histories and narratives about place. Melody is a licensed Landscape Architect in the State of Connecticut.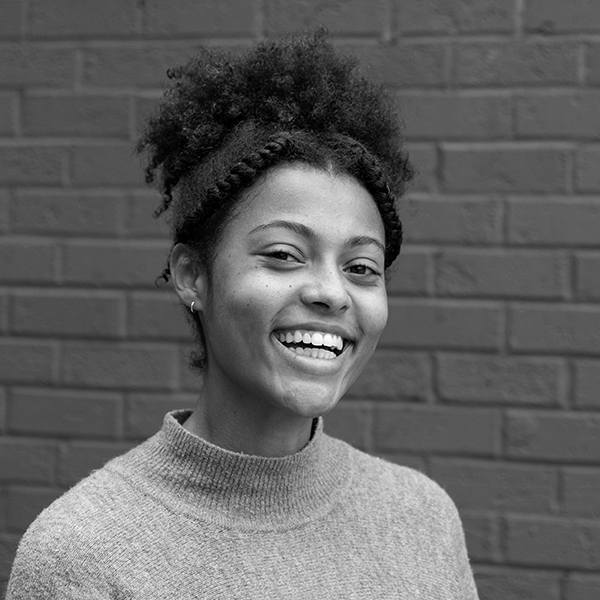 Mallory Thatch
Senior Program Manager of Placekeeping and Community Initiatives, Brownsville Community Justice Center
Mallory is a Senior Program Manager focusing on Placekeeping and Community Initiatives at the Brownsville Community Justice Center. She focuses on youth programming and creating equitable public spaces. Her interests involve community-centered urban design, fostering collaboration, and public art. Mallory's goals include contributing to a more inclusive and thriving city.
Donelle Wedderburn
Audio Producer and Writer
Donelle is a writer and producer with a special love for sound and product design. She has contributed to producing and developing a range of broadcasts and podcasts for ABC News, 10% Happier, Blind Landing, Food Culture Collective, and NPR. In her free time, she loves to write poetry, watch movies, and obsess about architecture and industrial design.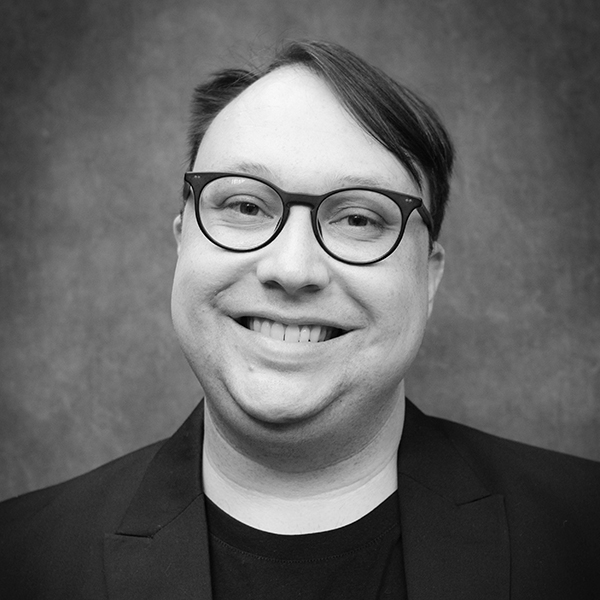 Vonn Weisenberger
Architectural Designer, Marvel
Vonn is a multidisciplinary designer and social justice advocate working across the fields of planning, architecture, and design to drive social impact and shape a more equitable and sustainable world. His focus is on civic and cultural projects, affordable housing, and the public realm.