Incentivize Maintenance Through Zoning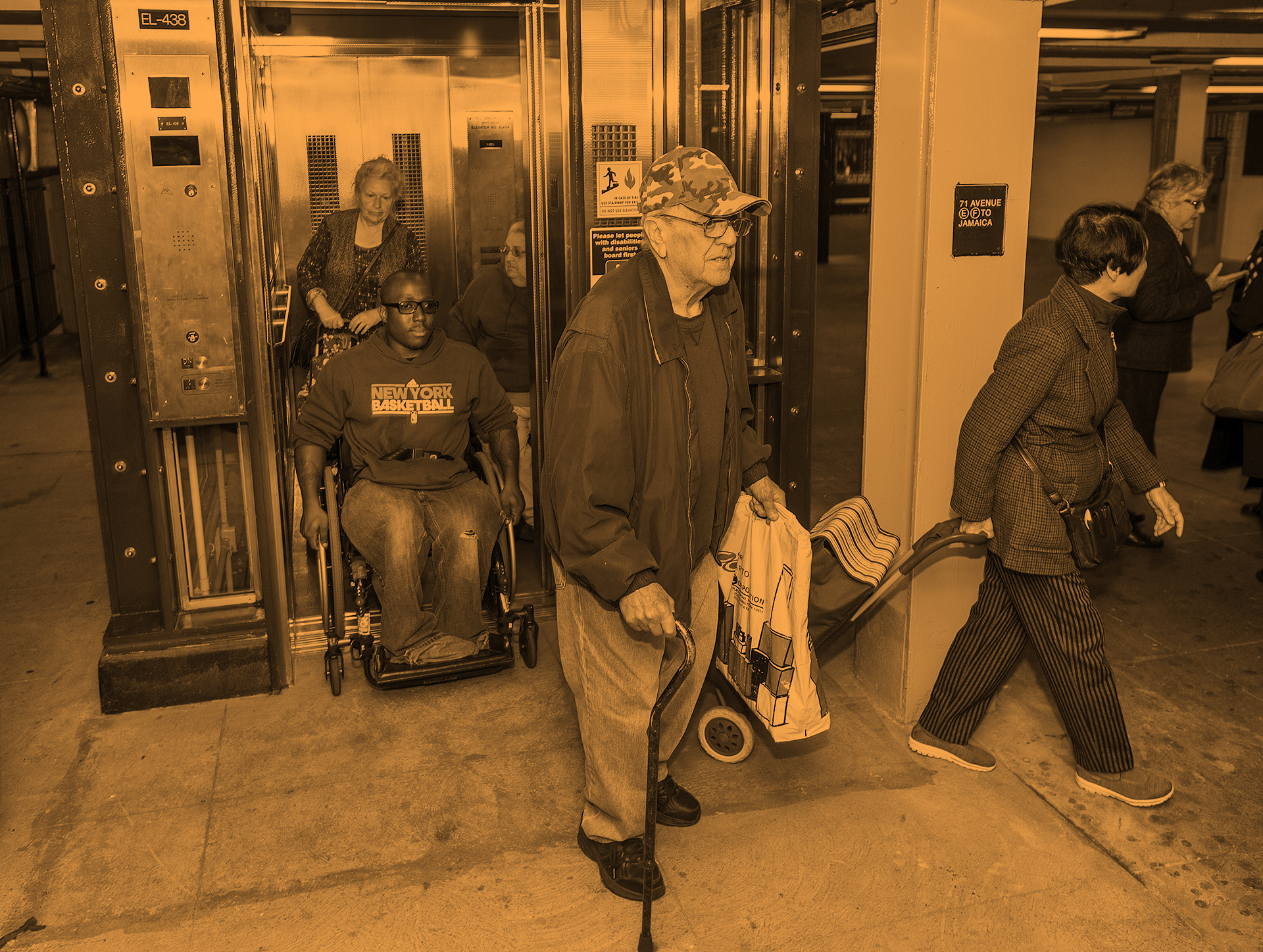 Zoning requirements could help facilitate the renewal of subway stations, enriching the daily experience for our straphangers.
By Robert Paley
Zoning has generally required developers to finance and construct parking. But zoning can also be used to encourage or mandate developers to make capital improvements to subway stations, such as revamping entrances and retrofitting accessibility up- grades. Additionally, it is possible that the maintenance of these features could be facilitated through zoning resolutions, where justified and supportable by the market strength of the local neighborhood.
There is historical precedent. New York City began to foster transit mobility with the Special Transit Land Use district, created in 1973. Mapped around the future stations of the Second Avenue Subway, the district mandated that new developments provide an easement within their development footprint to allow the MTA to later construct a new subway stair.
The City followed this with provisions in the 1982 Midtown Special Zoning District and subsequently expanded to high-density commercial districts in Manhattan, Brooklyn and Queens, and most recently with the Vanderbilt Corridor. The latter incentivized the developer of One Vanderbilt to construct and operate concourses, escalators and elevators—improvements that would have been prohibitively costly if initiated by the MTA, but are very straightforward when carried out during new development.
We can build on these precedents to accelerate the renewal of stations. In high-density commercial districts the current zoning requires an easement, construction of the improvement, and its maintenance to be carried out by the private developer. The resultant widened stairways and ADA-compliant elevators not only improve pedestrian flow and access, but also enhance the quality of the transit experience.
This mandated relocation—and accompanying refurbishment—of subway entrances from the sidewalk to within the development footprint should be expanded from commercial CBDs to all mid- and high-density districts, including residential districts. Through zoning, adjacent development could be required or encouraged to provide a more prominent civic space with seating and retail amenities. And bus shelters for significant stops, such as SBS or major transfer points, could provide a more robust sidewalk treatment with canopies and upgraded amenities.
The resurgence of outer borough markets signals potential for such zoning to be expanded to neighborhoods that only recently might not have justified this expense. Not all neighborhoods will be able to support the ongoing maintenance of station infrastructure currently mandated for high-density CBDs. But in areas where the economic argument is viable, zoning should be explored as a means of mandating and encouraging developers to play their part. Zoning once facilitated the age of the automobile; today we can use it as a tool to encourage developers to lend a hand in renewing and maintaining subway stations citywide.
–
Robert Paley is Director of Transit-Oriented Development at the Metropolitan Transportation Authority, where he oversees development of MTA properties and works with regional and local entities to promote better coordination between local land uses and transit. Previously, he developed residential buildings near transit for several private real estate companies.