Create a Fund to Support Local Retail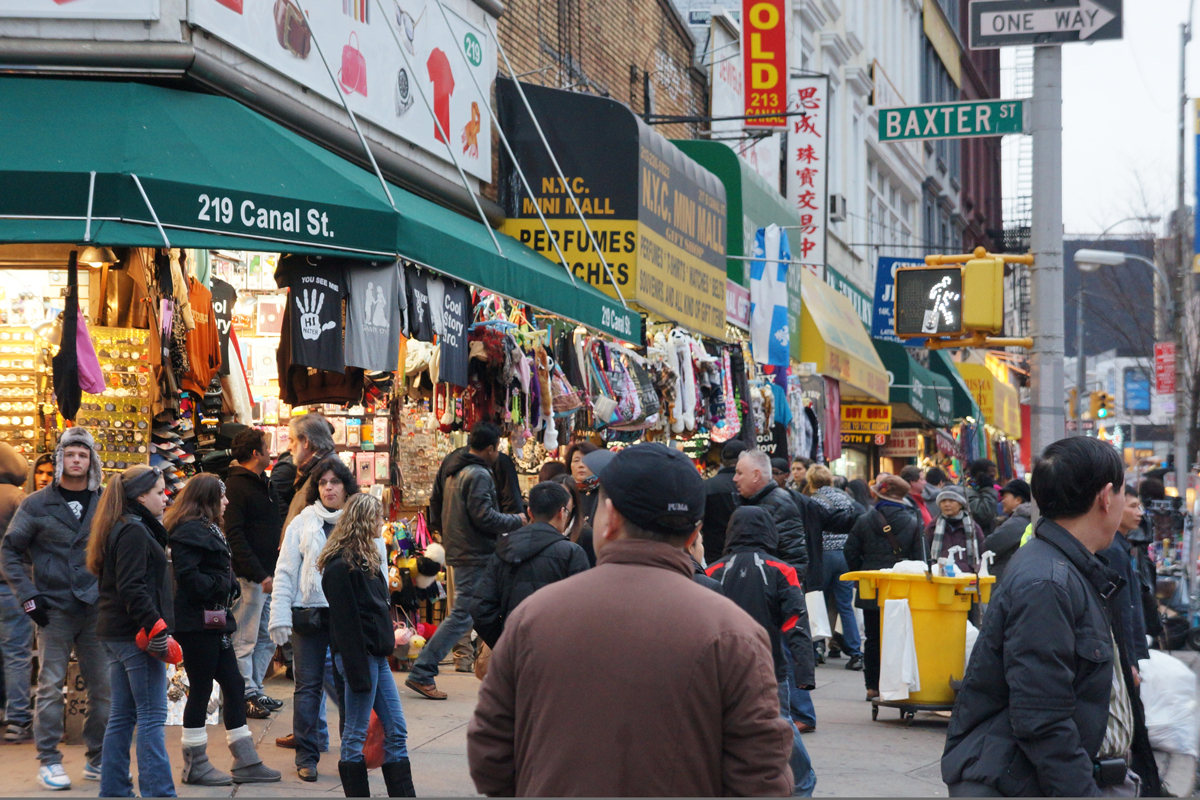 City government should create a non-profit commercial development fund to combat small business displacement.
By Lena Afridi
There is a collective recognition that small businesses create neighborhood stability by providing essential goods and services. Beyond these material goods, small businesses also foster the culture of New York City's neighborhoods. When residents and commercial tenants are displaced, not only is the physical landscape of a city altered, this displacement marks a slowly dissipating culture of a neighborhood. New York's cultural production is not limited to galleries and museums- it's marked by connections neighbors make on the street, at barbershops and salons, in bodegas and grocery stores, in restaurants and with vendors on the street. Intertwined with the fight for good, affordable housing, stable, culturally relevant small businesses are part of a larger community development vision that protects the fabric of neighborhoods. However, the tools needed to protect small businesses are lacking.
Nonprofit affordable housing developers recognize their role in ensuring that residents have access not only to affordable places to live, but accessible neighborhoods to thrive in. Nonprofit housing developers have worked with municipal governments to secure funding to create and maintain affordable residential units. In New York City, non-profit developer members of the Association for Neighborhood and Housing Development have built over 123,000 units of affordable housing in the city's most distressed neighborhoods over the course of 40 years. The creation of this housing has been facilitated through various financial incentives and tools available to nonprofits, the legacy of a long history of struggle for access to good housing.
In order to create affordable, stable neighborhoods, these kinds of tools should be scaled up. A similar financing model should be replicated to fund the creation of affordable commercial space. Nonprofit affordable housing developers are a natural partner. Many of these organizations create mixed use spaces with ground floor commercial space that they struggle to fill. Simultaneously, small businesses in their neighborhoods face a mirroring crisis of unaffordability. When these small businesses leave a neighborhood and are replaced with vacancies, low- and moderate-income residents lose access to essential services such as laundromats, grocery stores, and pharmacies. In order to help connect local small businesses to ground floor retail spaces available in mixed use buildings created and maintained by nonprofit developers, city government should create a non-profit commercial development fund.
There is precedent to re-create this model in a non-residential context. New York City's non-profit industrial development fund leverages public and private resources to build more affordable industrial space, and connects industrial businesses to that space in order to keep good paying manufacturing jobs in markets where manufacturing zoned land is growing increasingly unaffordable. A non-profit commercial development fund would similarly provide public funding to subsidize the new development or renovation of commercial space, resulting in more affordable rents for commercial tenants. As a result, nonprofit affordable housing developers would be able to maintain affordability in their residential rents and attract neighborhood small businesses to ground floor space with below-market rents, rather than limit themselves to national chains that are often used as anchor tenants. Such a fund would scale up affordability beyond housing, creating and maintaining overall neighborhood stability and preserving neighborhood culture.
–
Lena Afridi is the Director of Economic Development Policy at the Association for Neighborhood & Housing Development (ANHD). At ANHD, Lena helps implement policies that address economic and racial inequality in New York City through research, data analysis, and advocacy. She was a 2016 Urban Design Forum Forefront Fellow and a 2017 Next City Vanguard Fellow.