Fellow Spotlight: Julia Gamolina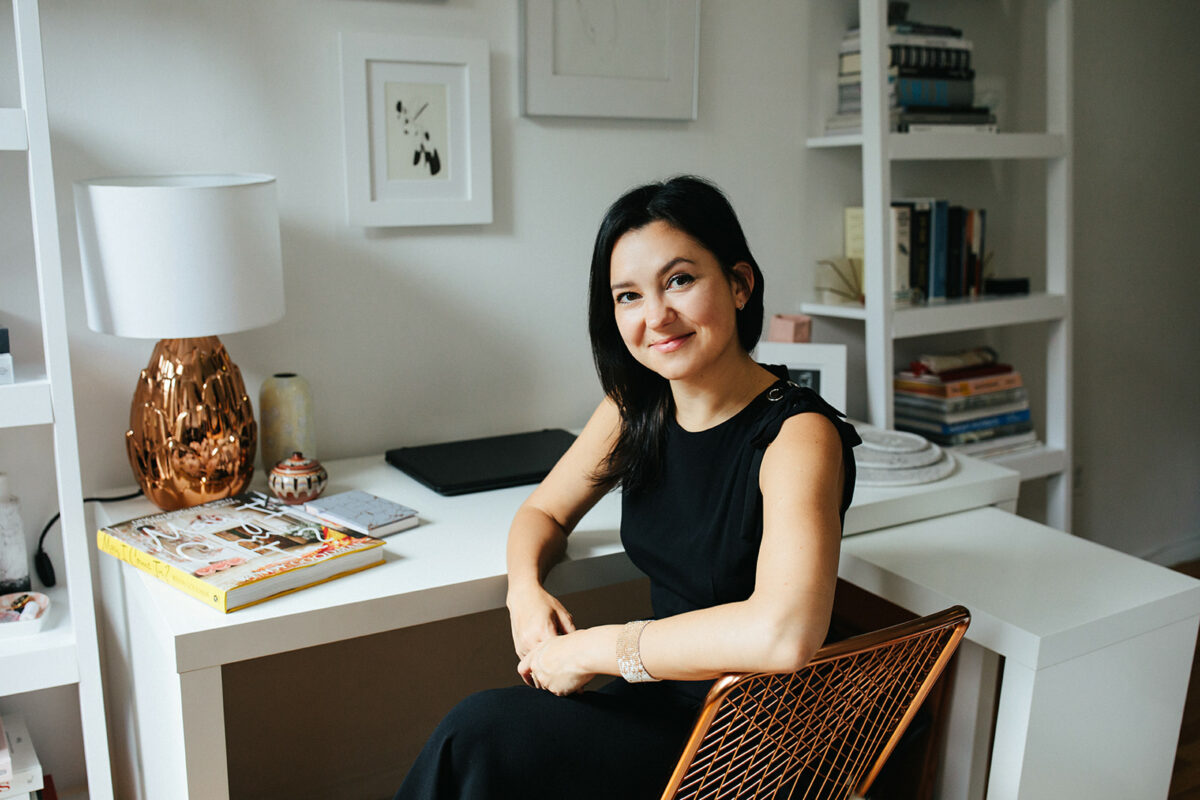 For this month's Fellow Spotlight, we spoke with Julia Gamolina of Madame Architect.
Madame Architect is an online magazine celebrating the extraordinary women that shape our world. Madame Architect is designed to break the architect's mold and show young women entering the industry the myriad choices they have in crafting a dynamic and meaningful career.
Below, we talk with Julia about Madame Architect, how she draws inspiration from the women in her field, and the importance of connection and mentorship in the industry.
---
Your interviewees range from architects to entrepreneurs to interdisciplinarians. What have been some of your most memorable interviews?
JG: I had an incredible interview with the architect Farshid Moussavi over breakfast in London. We talked about practicing internationally and how she went from co-owning a firm to forming her own. I also interviewed Kim Holden, one of the founding partners of SHoP Architects, who is now also a birth and postpartum doula. Her work still involves design but is focused more on how to create holistic spaces for birth and postpartum life. It was amazing how she took the skills from her design trade and business and used them to start something completely different.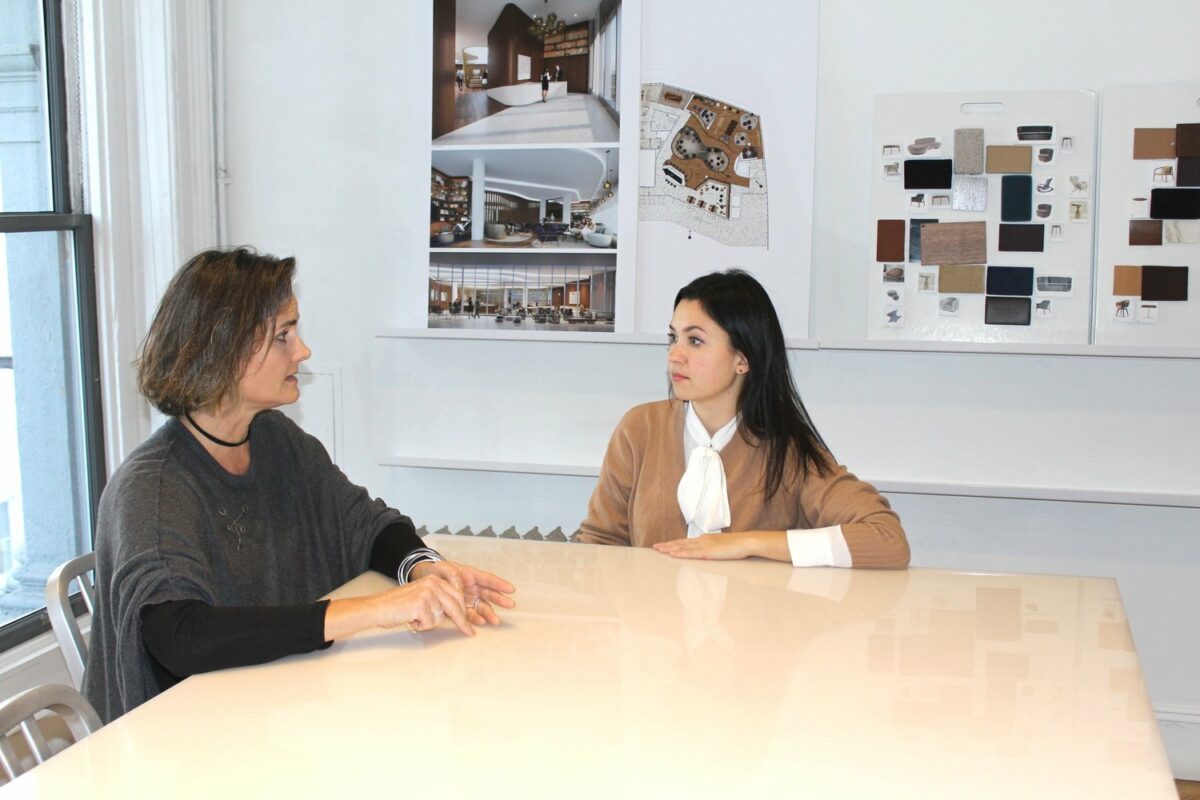 My conversation with Jean Brownhill was equally incredible. We talked about how she successfully raised venture capital funds and founded a tech start-up called Sweeten after a career in architecture. I also had an inspiring conversation with Kimberly Dowell, a Principal at HOK and former president of the National Organization of Minority Architects (NOMA). Kimberly is a trained architect who also studied policy, so she's seen all corners of the industry.
Do you remember what initially sparked the idea to begin interviewing other architects?
JG: I emigrated twice growing up. First, from Siberia to Toronto and then from Toronto to Colorado. In high school, my mom sat me down and told me that–although she's my biggest supporter–she's also new in this country and did not have to take the SATs or college prep classes, for example, so she was not my best resource. So I started going to teachers and high school counselors for advice and learned the power of that outreach. I became a lot more intentional with the questions I asked and the kind of people I sought out.
When I studied architecture at Cornell, I found three mentors–Jenny Peysin, Nina Freedman, and Caroline O'Donnell. Jenny is now an architect, but she was a fifth-year student when I first entered Cornell. She was there for me both as a colleague and mentor in the trenches of the studio. Nina Freedman and Caroline O'Donnell were two of my professors whom I felt very comfortable going to for career and life advice. But, when I started working in New York and engaging with the industry, I realized that you can't always have that ability to create a system of mentorship as in college–especially if you're only one of a few women at a small firm. So I took it upon myself to get out into the city and meet new people.
How did this experience of finding mentorship lead you to Madame Architect?
JG: I was at an event for a nonprofit called ArchiteXX when I met Vivian Lee, who is now the New York Studio Executive Director at Woods Bagot. We hit it off, so I asked her if she'd become my next mentor. We met once a month and would just talk for hours. I was so energized and motivated by our conversations that I would feel like I was skipping home afterward! When I got the chance to do a post for ArchiteXX's blog, I knew I wanted to speak with her. I went ahead and pitched the interview, and we did it! The whole process and the reception that the interview received were fantastic. After that, it snowballed into more and more interviews, so Madame Architect was born out of that. 
And here you are celebrating four years!
JG: I know! It does feel like it's been something I always worked on, but also as if everything is just starting.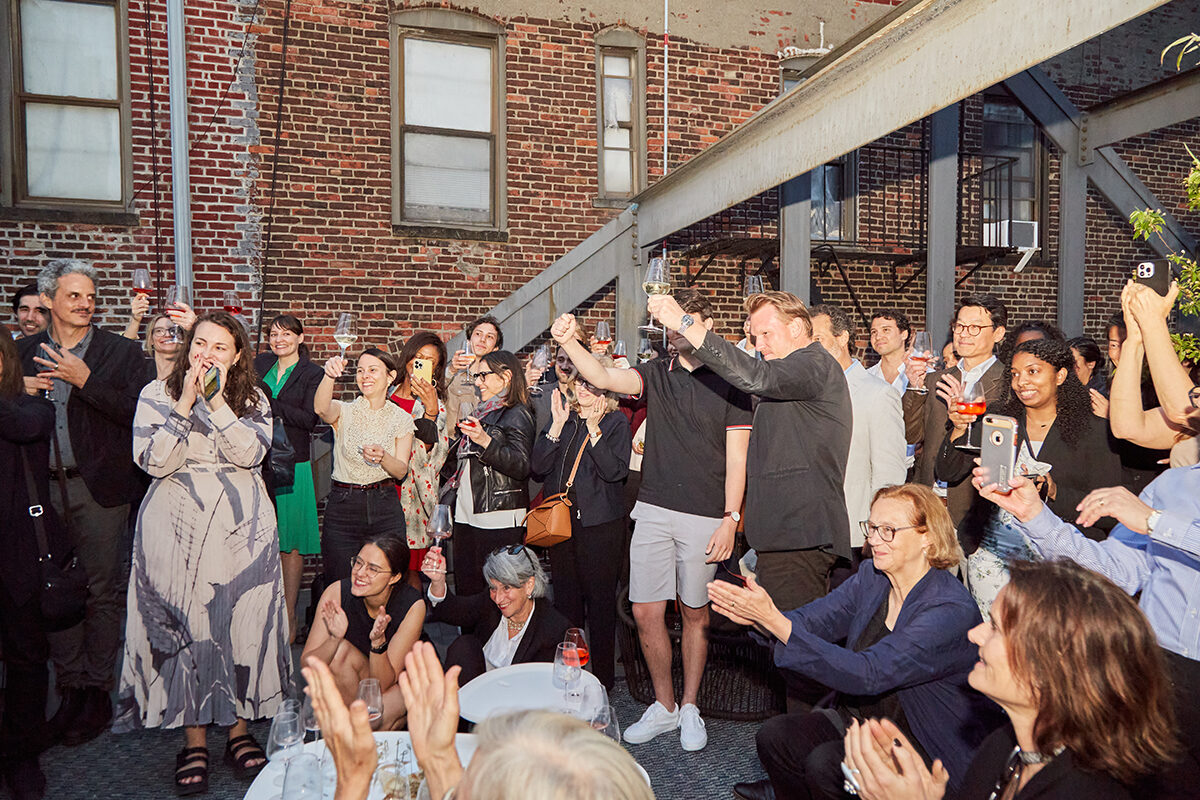 Do you have any hopes for Madame Architect in five or ten years?
JG: These past four years of Madame Architect have been so organic. I never thought that we would become this editorial destination or have the advisory boards or columnists that we do. I want to keep that spirit going and see what Madame Architect naturally becomes and evolves into over the years.
You've assembled a great team of writers. How did you go about recruiting them for Madame Architect?
JG: I'm so grateful for my team. I take the work at Madame Architect very seriously, but to see my team have the same level of care and thoughtfulness is incredible. I was on my own for a little over a year which I knew was not sustainable. I didn't think I could recruit for it; I didn't know how either. Thankfully, our senior editor and the first person to join Madame Architect–Amy Stone–contacted me. She started transcribing interviews to absorb the work and is now conducting her own interviews. Gail Kutac joined in a similar fashion; same with Patrick Dimond, our most recent editor and our first male teammate, and Nashwah Ahmed, our editorial assistant.
We also have three additional columnists: Kate Mazade, Kate Reggev, and Nina Cooke John. Kate Mazade is our design critic who did a review of Architecture for Teens before becoming our regular critic. I knew Kate Raggev through her work as a historic preservationist and ArchiteXX before she wrote me to ask if she could write a piece on preservation. Afterward, I asked her if she'd be interested in writing a column on the history of women in architecture. Nina Cooke John is our third columnist, and she wrote an incredible series of personal essays on her identity as an architect, an urbanist professor, and a mother.
You're also an Associate Principal at Ennead Architects and an Assistant Professor at Pratt Institute. How has Madame Architect informed your work there?
JG: I feel so lucky because I have three focuses in the industry: media at Madame Architect, professional practice at Ennead, and teaching at Pratt Institute. I can do all three because they are so interconnected to my interests. At Ennead and Madame Architect, I speak to people, get to know them, and learn about their goals. At Madame Architect, I communicate this to a broader audience, but at Ennead, I use this information to align with our clients. At Pratt, it's different because I'm not absorbing new information, but I'm delivering it to students. The information that I teach is related to what I engage with in my other work–especially as it relates to practice operations and understanding the the ecosystem of professionals that you need to know as a practicing architect.
Through your work as a professor, editor, and practitioner, have you observed any new shifts emerging in the field?
JG: I've seen a lot of new collectives emerge during the pandemic. Before, everything centered around the place where designers were based. Now, there's a lot more global connectivity which produces really effective results for designers. We also have the Next Generation column in which we interview students and recent grads, and the students today are so socially engaged. It's incredible to see them push for inclusivity and representation while also driving forward new actions against issues like climate change.
Have you found time outside of all this to pursue any other interests?
JG: During the pandemic, I learned how to play guitar from a musician I met kind of through Madame Architect! While coordinating with Gabriela Valero Arias for an interview with Frances Halsbrand, we became friends. Her husband, Mike Etten, then taught me to play guitar. I also took surfing lessons here in New York and then did a surfing and yoga retreat in Costa Rica this winter. Alexandra Cuber, Principal at Fogarty Finger, was the person who took me to my first lesson and recommended the retreat! The Madame Architect network is really great and definitely introduced me to some incredible experiences beyond architecture.
Anything you'd like to share with the UDF network?
JG: I would encourage Fellows to take advantage of this network and try to connect with as many people as possible. Two members of our advisory board–Margaret Jankowsky and April de Simone–were 2018 Forefront Fellows whom I met because they connected through the Urban Design Forum. It takes so many of us and many other talents to make this industry what it is, so we have to be open to listening to a wide variety of voices and connect when we can.
---
Julia Gamolina is the Founder and Editor-in-Chief of Madame Architect where she has published to date over 300 interviews with women who advance the practice of architecture. Trained as an architect herself, Julia stays grounded in professional practice as an Associate Principal and Business Development Director at Ennead Architects, where she focuses on the educational, cultural, and healthcare markets. In the same vein, Julia is a Visiting Assistant Professor at Pratt Institute, teaching a graduate level Professional Practice Seminar on the history and the practices of the profession. In 2021, Julia was named one of Apartment Therapy's Design Changemakers and one of Commercial Observer's Top Young Professionals. In 2019, Julia received the Special Citation from AIANY for her work with Madame Architect. Julia received her Bachelor of Architecture at Cornell University, graduating with the Charles Goodwin Sands Memorial Medal for exceptional merit in the thesis of architecture. She is based in New York City.
To learn more about Madame Architect, visit their website and follow them on social media at @madamearchitect.
This conversation is the second of our Reconnect Conversations focused on building community at the Forum through interviews, events, and gatherings for our Fellows. This interview has been edited and condensed for clarification purposes.