Fellow Spotlight: Sreoshy Banerjea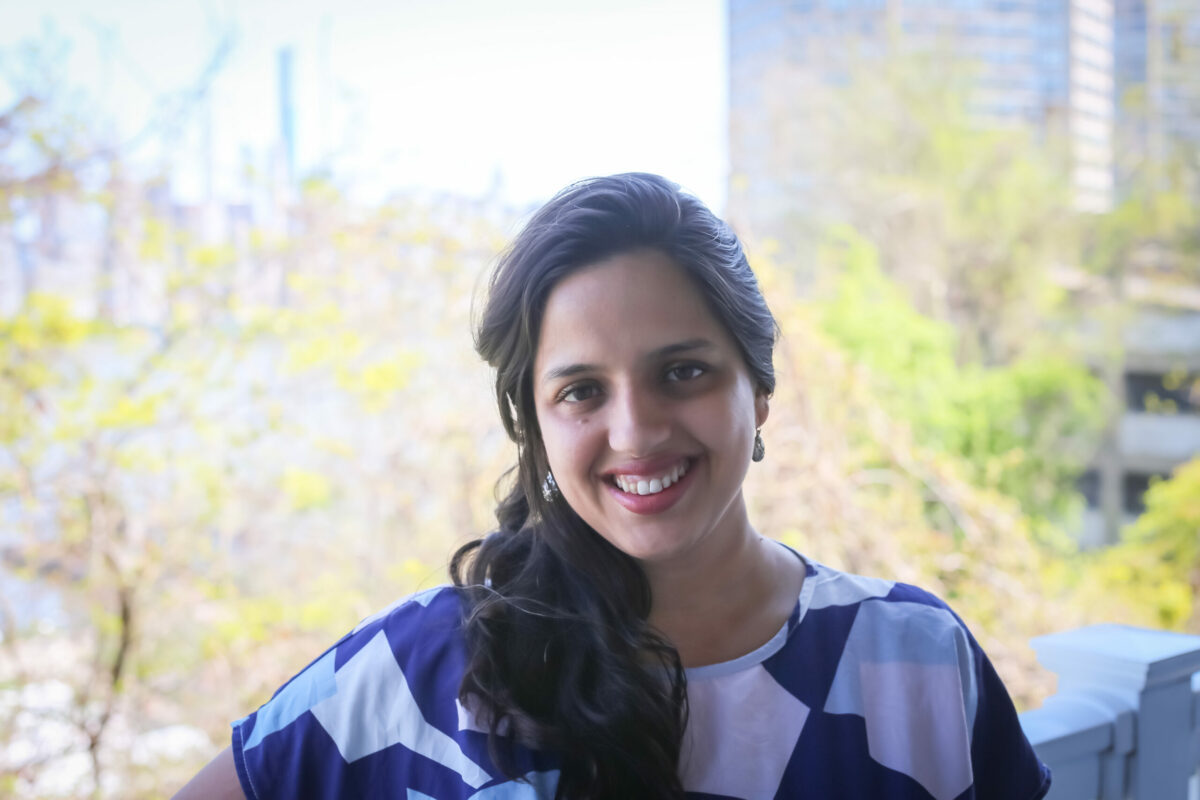 For this month's Fellow Spotlight, we spoke with Sreoshy Banerjea, the Executive Director of Public Design Commission (PDC) since June 2022 when she was appointed by Mayor Eric Adams.
Below, we talk with Sreoshy about her appointment as the Executive Director of PDC, her goals for her tenure, and what she thinks is good urban design.
---
How did your interest in design and architecture first come to light?
SB: My interest in architecture started when I didn't actually know what architecture was. When I was young my grandfather, a civil engineer and town planner, had designed his own home in Durgapur, India which I frequented over my summer holidays growing up. He'd show me his blueprints and say, "Oh you should be an architect and help me finish this!" He was really instrumental in inspiring me at a young age, and eventually I went and got a bachelor's degree in architecture.
You began your career in architecture before heading into the public sector. How did your start in architecture eventually lead to your appointment at PDC?
SB: Right after grad school, I was lucky to land a job at Dattner Architects where I spent three years in the private-architecture side. Part of my time at Dattner involved being a sub-consultant to a company that was working with NYC Economic Development Corporation (EDC) to do site planning for Bush Terminal. While I worked on site planning, I was also doing building assessments and site inspections on these beautiful abandoned buildings.
I really enjoyed that process, so I became the lead at Dattner working with project managers at EDC. After a couple of years, EDC publicized their first urban designer opening and I immediately knew I wanted to apply. I got the position and spent the last six years building out their urban design unit before my current appointment at PDC.
Tell us about PDC's charge as a city agency.
SB: The Public Design Commission is actually part of the charter. It's New York City's Design Review agency and has jurisdiction over permanent structures, landscape architecture, and art proposed on or over city-owned property. The mission is to advocate for innovative sustainable and equitable design improving the public realm for New Yorkers across all five boroughs. The charter has given PDC a responsibility to help center design excellence. We are not as tied up in the weeds as other capital agencies–we're stewards and arbiters of what is good and equitable design within the city, while still being a city agency. It's a fascinating commission and construct.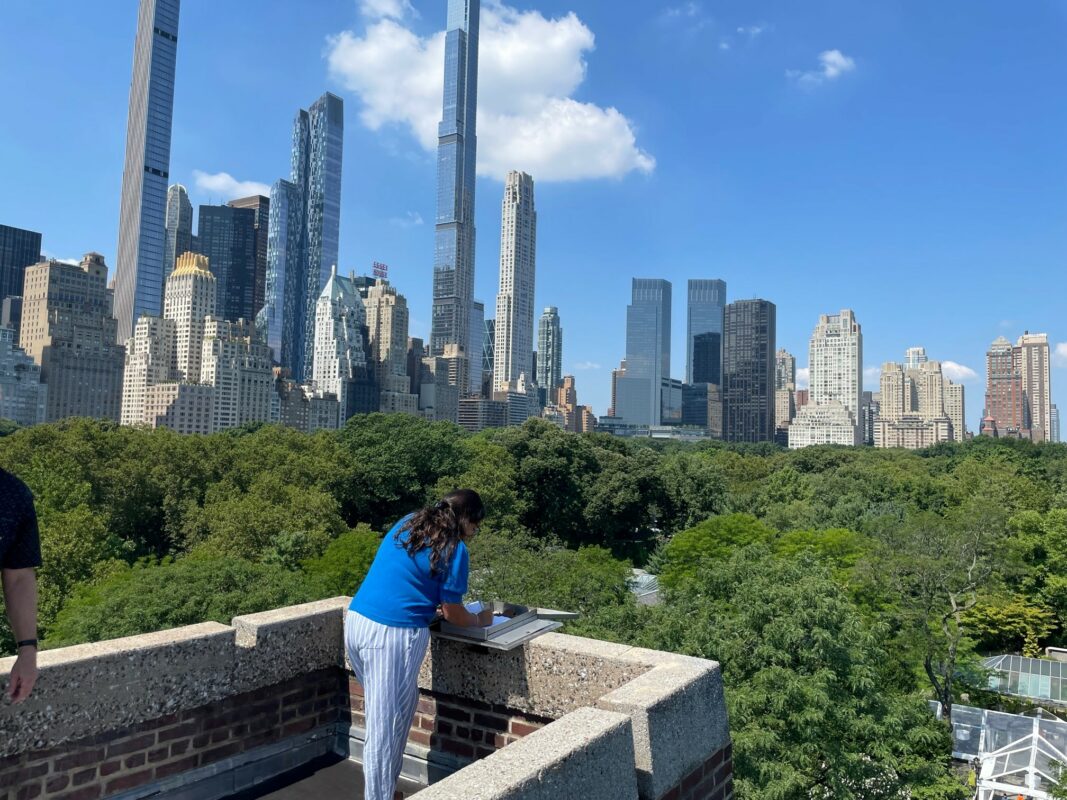 Did you set any goals for your time at PDC?
SB: One of my super-star colleagues, Grace Han, emphasized that we have such a bird's eye view of every particular project and agency submitting different typologies. In this vein, PDC functions as a thought leadership platform as well. Before I even joined, I thought that PDC had the potential to lean into that and balance between being a resource-provider for other city agencies while also being a platform for social impact and disrupting the norm. And the administration, especially the Mayor, is very inspiring. He's even encouraged us to try out big ideas, experiment, and iterate, so that others can learn from that process and improve upon it. That spirit of iteration–which the tech world embraces all the time–could be something the government does more of and I want to bring that into my time at PDC. Figuring out how we can be more iterative and innovative is something that I'm rather excited about.
Is there any particular challenge that you anticipated before stepping into the role?
SB: Having been at EDC and thinking about this from the lens of planning, real estate, economics, and development, I've sometimes struggled with the reputation that PDC has had. We've been seen as almost another bureaucratic step that works in their own time. Though this has really improved during the tenure of the previous Executive Director, I think outsiders are often still uncertain about what PDC is and what is its purpose. One of my goals is to improve that perception. I've been on both sides of the table and I am amenable to architects' pain points – especially the junior architects who are working to get the changes done quickly and be responsive to our commissions feedback! I can feel for them. I've been trying to get more hands-on with early design review and commissioner conversations so that I can give more time to applicant teams to process our feedback, especially for tricky and impactful projects.
Any standout moments in your first few months?
SB: I actually went into the archives last Friday and it was really fascinating for me to see the history and rich visual narratives, including the historical postcard collection. It includes over 2000 picture postcards, and hundreds of mounted photographs from American and Western European Cities. In 1903, the art commission assistant secretary was commissioned to travel and collect visual references for the commissioners. This included postcards and photos of public monuments, bridges, fountains, parks, plazas and government buildings. I was excited to discover these, especially because I nerd out on old photographs and drawings.
That's fascinating, I'd love to see the archives one day.
SB: It's actually just across the street at 253 Broadway. The PDC maintains an archive since 1902, documenting nearly 8000 sites across NYC and provides a unique view into the history of the City's Public works. The archive has original documents, drawings, photographs, and correspondence that is available as research aids to the public and city staff. Actually, we've just launched public city hall tours this week–joined by the Mayor! If you wish to tour City Hall or the Archive, you can make reservations online by visiting http://on.nyc.gov/tours.
How cool! We'll definitely share that out with our Fellows.
You have this entrepreneurial spirit and have taken on some incredible projects outside of your day-to-day work, such as Design Corps with NYCXDESIGN and ATLAS Proposal Roadmap. Why is it beneficial for designers and architects to use their skills to pursue these kinds of projects?
SB: I think that it's really crucial for architects to use their skills because our training equips us to be innovative and solutions-oriented to large-scale problems. I also find that a lot of architects are also really optimistic about the future and it's important to have those big ideas and pitch them because we were taught to successfully pitch our projects. As architects, urban planners, and designers we are trained in a very specific way that we may take for granted. I didn't realize this until later in my career when I started seeing things in a more systematic, human-centered way.
There's also no one right path for anyone in our field, and I know our peers often put blinders on because we feel like we have to chase a certain kind of career. I used to put a lot of pressure on myself to find out what I would be doing forever, but everything turned out okay. You just have to listen to your own voice, use your values to guide you, and make sure to challenge yourself at all times. Lately architects have been starting to become more entrepreneurial and they're starting to see a lot of success and have had a huge impact on the field.
What is good urban design to you?
SB: The first thing that comes to mind is equitable. I was born and brought up in India, so I was always aware of societal disparities, especially since it manifests in a much more exaggerated way there than it does here in New York. So, knowing this, I think it's important that urban design be equitable, contextual, and comfortable for every single user. Good urban design is ultimately user-focused and is always mindful of who's occupying the building and how. I know that this also gets into architecture more than urban design, but I often blur the lines between the two. I care about seeing urban design proposals that really push that envelope and are innovative, while also having a plan for operations and maintenance. Those are the kind of proposals that I'll be really excited to see while at PDC.
---
Sreoshy Banerjea is the Executive Director of PDC since June 2022 when she was appointed by Mayor Eric Adams. She is a former vice president of urban design for NYCEDC, where she had been responsible for establishing and leading the Urban Design Unit housed within the Planning Division. She conducted urban design analysis, architectural and public realm studies, as well as advised internal staff and consultant teams on a variety of projects. She has helped shape consultants' visions for renovation of EDC assets and large-scale master plans and vision plans, including Sunnyside Yard, Broadway Junction, Manhattan Waterfront Greenway, Downtown Far Rockaway, Inwood, and Financial District and Seaport Climate Resilience Masterplan.At the height of the COVID-19 pandemic, Banerjea founded Design Corps, and formulated partnerships with AIA and NYCxDesign to create a network of 100 volunteer architects that assisted over 70 restaurants in design related to needs that had arisen during COVID-19.

Sreoshy is a former Forefront fellow of the Urban Design Forum, as well as the 2021 winner of the AIANY chapter's 'Service to the City' award, which recognizes those who have made tangible design contributions or participated in impactful collaborations with designers to make New York City a better place to live. Prior to her public sector experience, Sreoshy worked as an architectural associate with Rafael Vinoly and Dattner Architects on multiple award-winning civic and institutional projects.

Sreoshy received a Bachelor of Architecture from Rensselaer Polytechnic Institute and a Master's degree in urban design from the Massachusetts Institute of Technology. She is also the founder of ATLAS Creative RFP Toolkit, an online course that teaches emerging and diverse architects to craft persuasive stories in their RFP proposals. Sreoshy also serves as a board member for Architexx. When not in "work" mode, Sreoshy loves being a mom to her two toddlers, and exploring NYC's incredibly rich food scene with her restaurateur partner.
This conversation is the fourth of our Reconnect Conversations focused on building community at the Forum through interviews, events, and gatherings for our Fellows. This interview has been edited and condensed for clarification purposes.