Expand Our Bike Share Network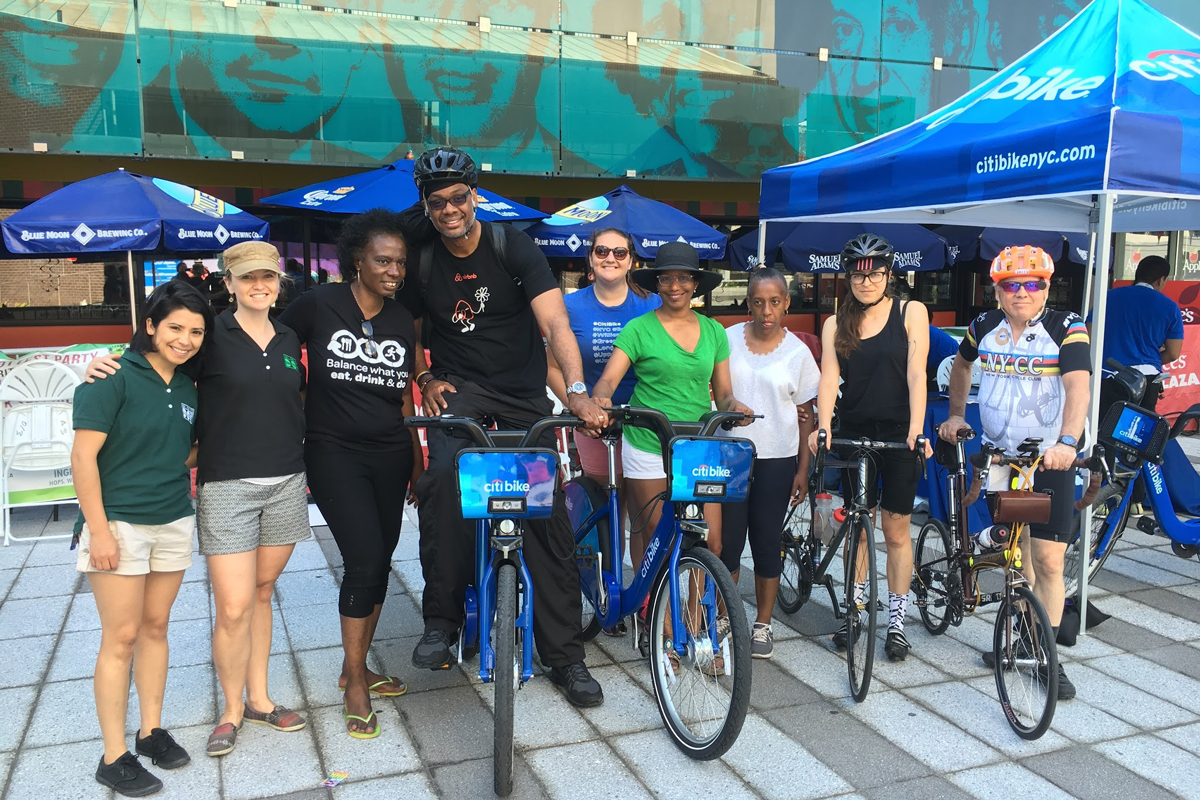 Over the course of the twentieth century, American cities were shaped by transit. Residents molded their lives to it—choosing to live along streetcar and bus lines, going where and when the trains went. While these patterns are still visible today, our cities have grown far more complex. Traditional transit can no longer keep up with that pace of change.
As a result, many New Yorkers today face limited transit options and extended commutes. According to the Brookings Institution and the Center for an Urban Future, low income residents are disproportionately impacted by these effects, and are forced to contend with more transfers and higher transportation costs.1 We need a flexible, low cost, and quick-to-implement system that can help New Yorkers travel within their city.
Over the past four years, Citi Bike has proven it can be that solution. It is already a fundamental part of the city's transportation network, having served 14 million trips in 2016 alone. In the warmer months of the year, the system regularly sees over 60,000 trips a day, and its fleet will soon grow to over 12,000 bikes. A program as dense as this offers New York City a new option for door-to-door transportation, linking people to trains and buses, and helping them travel between neighborhoods.
Traditional transit cannot serve the complex needs of our cities today. Bike share can help us build a more connected and equitable future.
Furthermore, Citi Bike is one of the most affordable forms of transit in the city. For the cost of a monthly MetroCard, a New Yorker can afford a full year of Citi Bike membership. That barrier to entry is lowered even further for low income New Yorkers with $5 a month membership for public housing residents and members of community development credit unions. However, the perception that bike share is a harbinger of gentrification persists.
In order to address that, we forged a partnership with the Bedford Stuyvesant Restoration Corporation as the system expanded into the neighborhood. Through a series of events, partnerships with local businesses, and grassroots-style outreach, Citi Bike membership in BedStuy grew by over 57%—a much higher rate than any other neighborhood in our service area. As we expand into East Harlem, Two Bridges, and other neighborhoods with similar health disparities and income inequality, we plan to expand this approach.
Citi Bike is connecting New Yorkers to opportunities—transit hubs, jobs, and schools—and by the end of 2017, nearly 25% of New York City's population will live within the system's service area. We have created over 450 jobs that pay above living wage, provided benefits and pathways to growth, and we are proving that we can expand this model to neighborhoods across the board. New York City deserves a healthy, convenient, and affordable transportation system. Citi Bike can be it!
–
Jay Walder is CEO of Motivate, a bike sharing company that operates systems in ten cities around the globe, including Citi Bike in New York City. Previously, he was the CEO of the MTR Corporation in Hong Kong and Chairman and CEO of the Metropolitan Transportation Authority in New York.