Oculus Construction Continues, Billie Grace Ward, 2015, via Flickr
January 7th, 2016
10:00am - 11:30am
World Trade Center Transportation Hub
World Trade Center Path Station, New York, NY, United States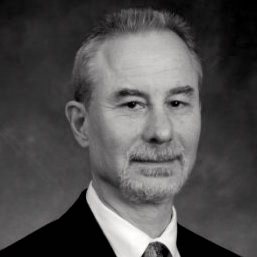 Robert Eisenstat is the Chief Architect of the Port Authority of New York and New Jersey Engineering Department. He was Principal Architect for the WTC Redevelopment Program, which included the Transportation Planning of the WTC site, WTC Viewing Wall and Temporary PATH Station, and the WTC Permanent PATH Terminal. He has also worked on various projects at Kennedy, La Guardia, Newark, and Stewart Airports; the Ferry Terminal at Battery Park City, the George Washington Bridge Bus Station, and various PATH stations.
In January 2016, the Urban Design Forum led a hard hat tour of the World Trade Center Transportation Hub led by Robert Eisenstat, Chief Architect of the Port Authority of New York & New Jersey.
The $4 billion, Santiago Calatrava-designed hub will connect 11 different subway lines and serve an estimated 200,000 commuters each day. The centerpiece "bird in flight" oculus features commercial retail space and a skylight that will open every September 11th to commemorate the victims of the attacks that destroyed the previous station. Full public access is expected to begin mid-2016.