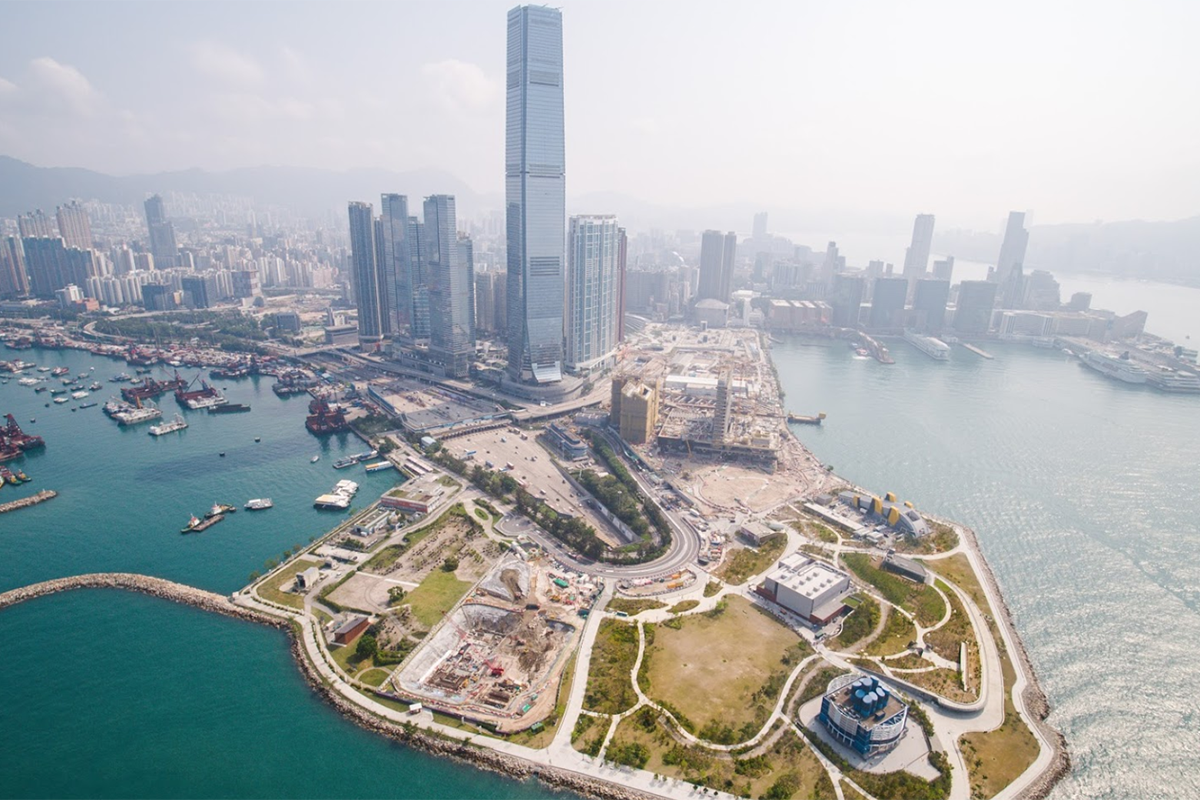 November 18th, 2019
6:00pm - 8:00pm
235 Bowery
New Museum, Bowery, New York, NY, USA
Duncan is Chief Executive Officer of the West Kowloon Cultural District Authority since 2015 where he is responsible for the Authority's strategic direction and day-to-day operations. Duncan has served for over 32 years with the Hong Kong Government, during which he worked in various branches, bureaux and departments. He was Special Representative for Hong Kong Economic and Trade Affairs to the European Communities from 2006 to 2008, Permanent Secretary for Commerce and Economic Development from 2008 to 2010, and Director of Housing from 2010 to 2014.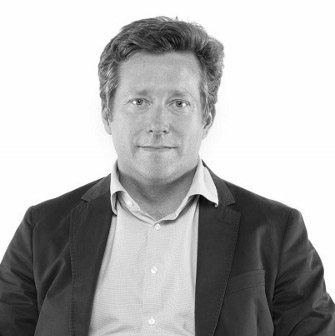 Luke is a head of studio and part of the Design Board at Foster + Partners. He leads a team of designers in London, Hong Kong and Beijing on a wide range of international projects. He is originally from Sydney, Australia and studied architecture at the University of Sydney. Luke has worked on many significant projects including the Jeddah Metro, the Lusail World Cup Stadium in Qatar, and the masterplan for the West Kowloon Cultural District.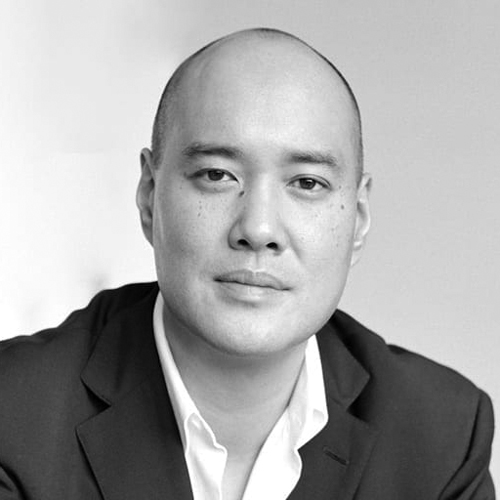 Vincent is Grimshaw's Group Managing Partner. He has been with Grimshaw since 1996 and has played an instrumental role in the expansion of the practice while maintaining a commitment to the quality. Vincent has led many of the practice's most notable commissions in North America including Via Verde - the Green Way, and Horno3: Museo del Acero, and Fulton Center.
On November 18, Fellows were invited for cocktails and conversation with Duncan Pescod and Luke Fox on building a new waterfront cultural district in Hong Kong.
The West Kowloon Cultural District (WKCD) is an international arts hub rising along 40 hectares of infill land in Victoria Harbour. Financed by a $2.8 billion public endowment, the project consists of an expansive public park and 17 planned venues, including a new visual arts museum, an opera house, and an experimental performance venue.
Initially conceived to boost international tourism, the project has evolved through several phases of public consultation to emphasize use by local residents and promote traditional Chinese art and performance. In a city facing immense housing pressures and ongoing political turmoil, the project has ignited controversy due to cost overruns and a late decision to build a satellite for Beijing's Palace Museum on site.
Duncan Pescod, Luke Fox, and Vincent Chang discussed: How can waterfront development focused on culture and recreation bolster economic development and foster local identity?
Event Photos ↓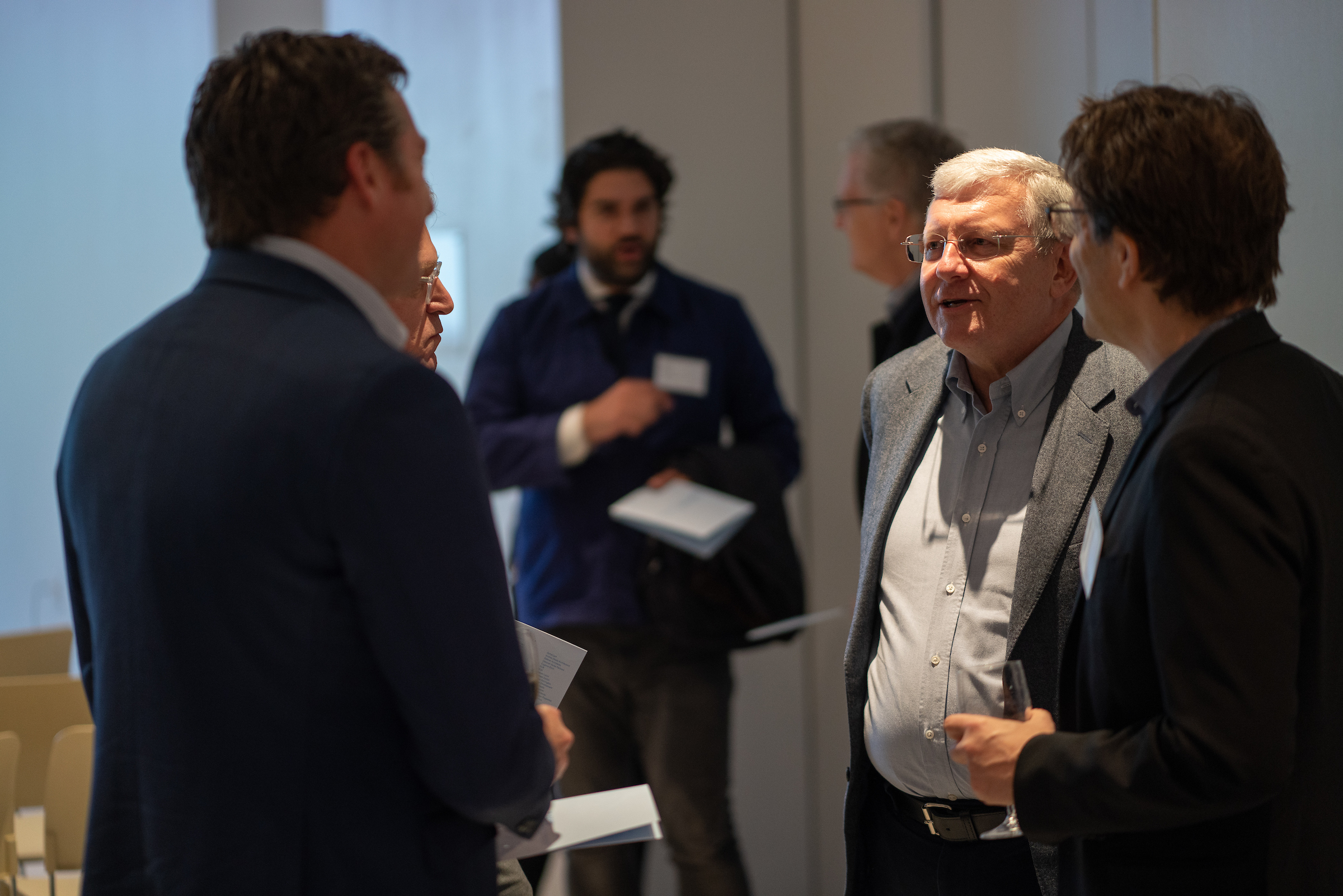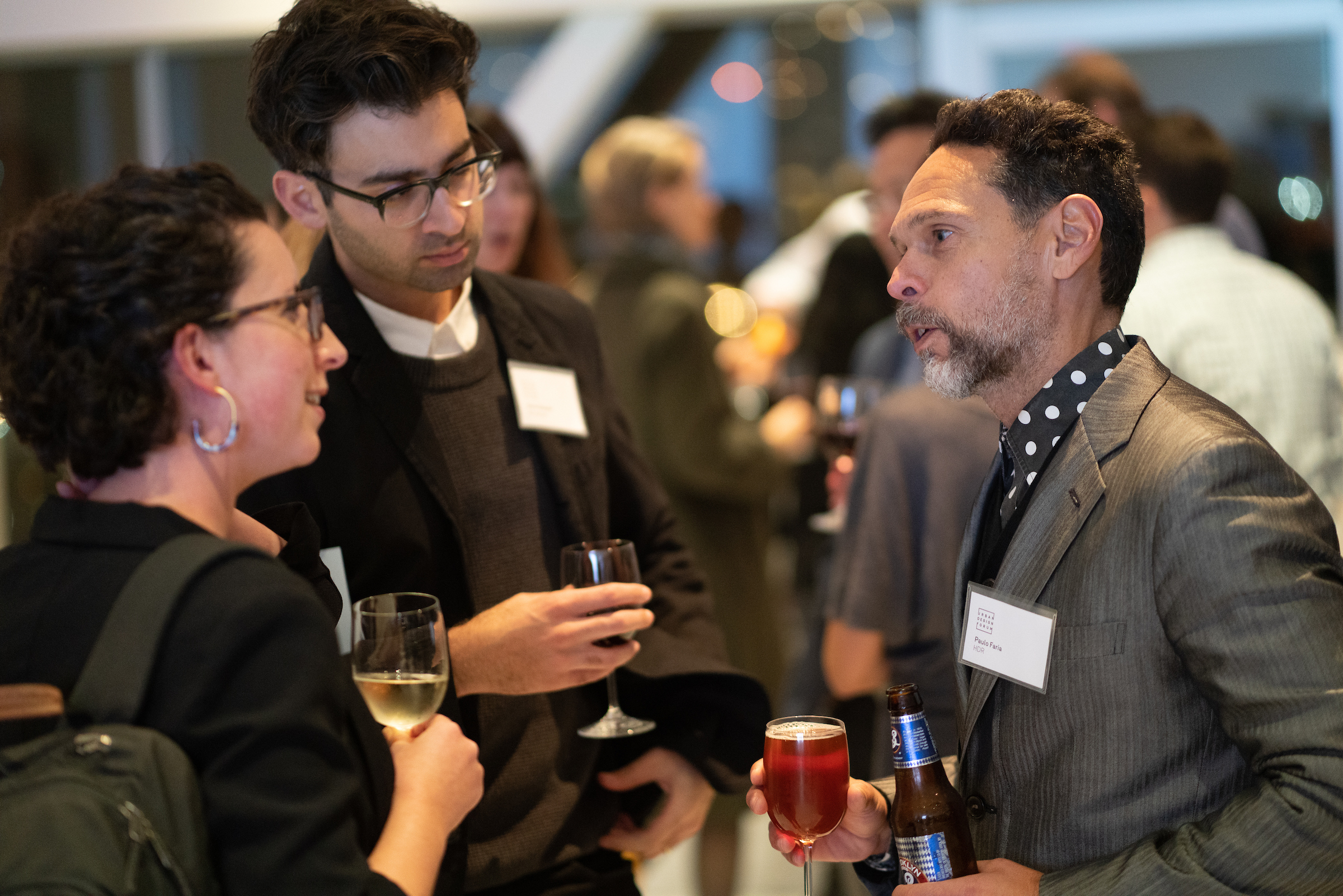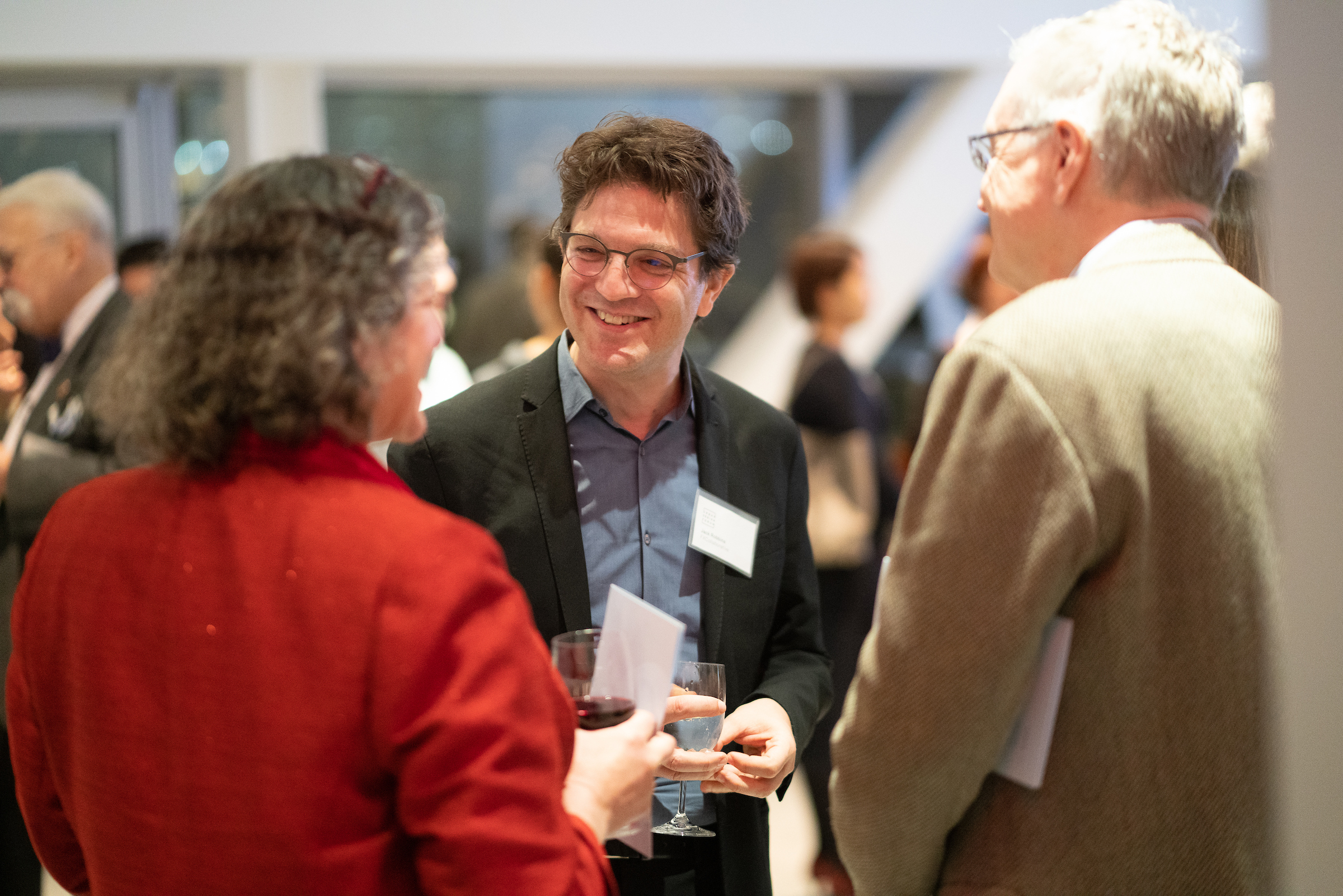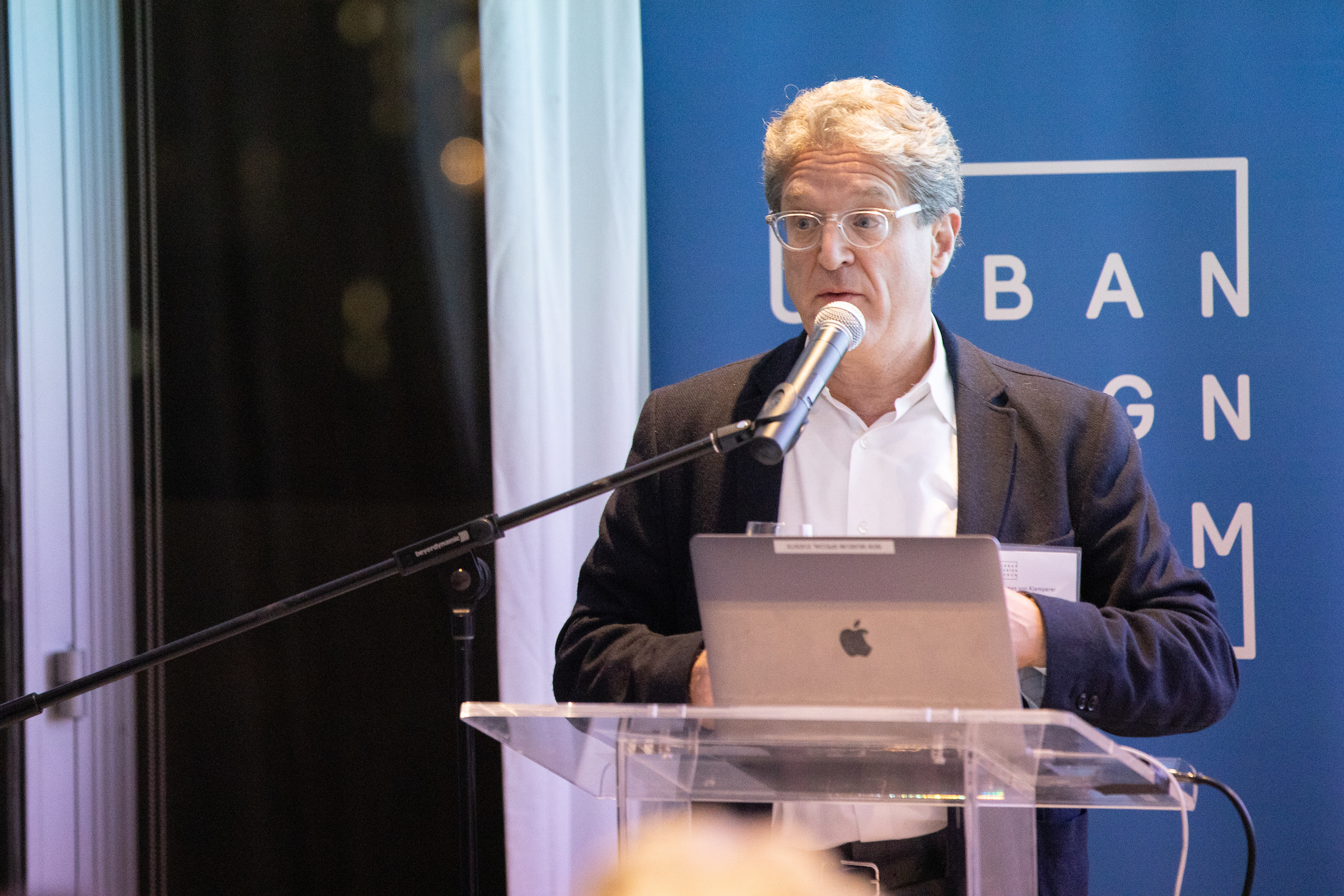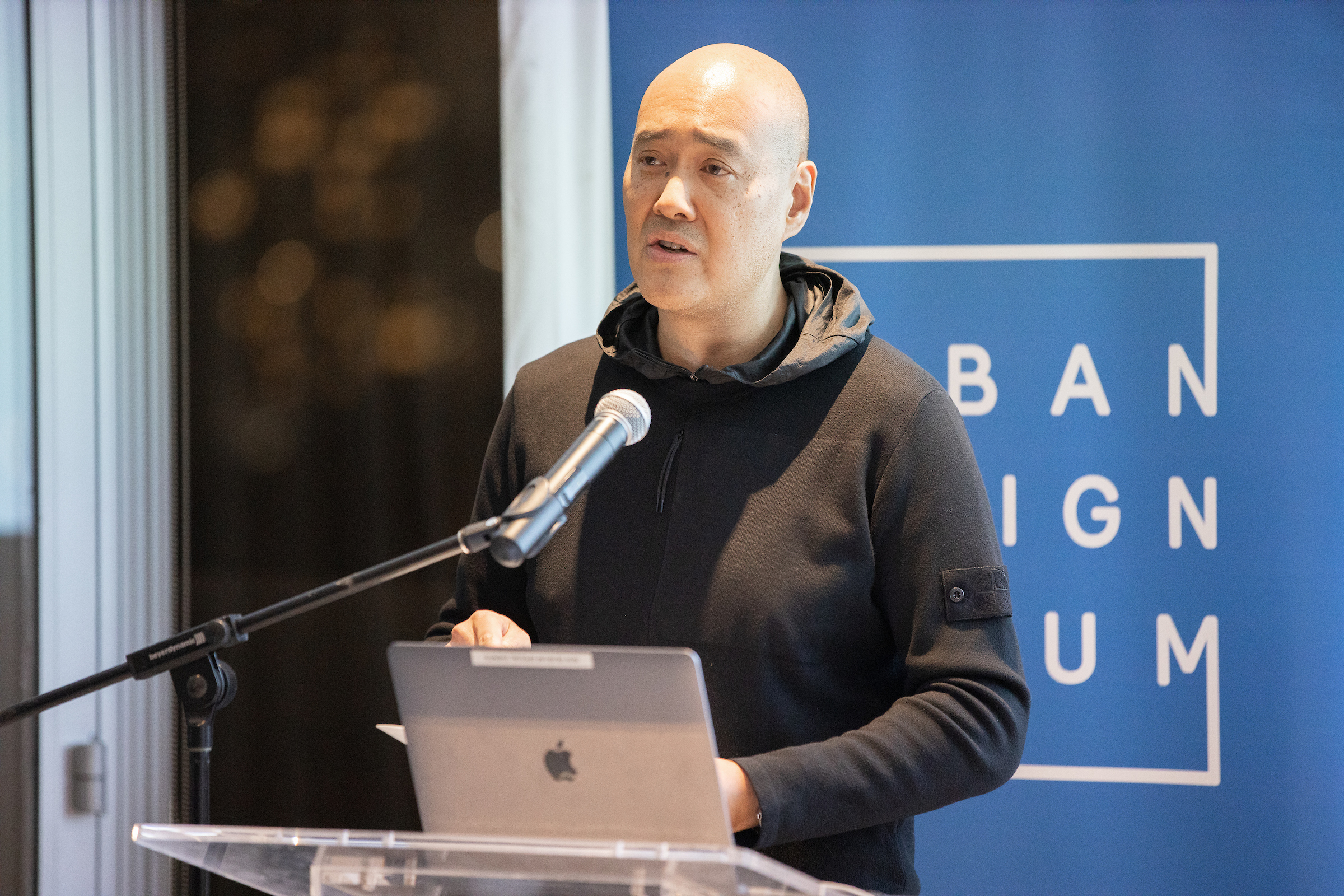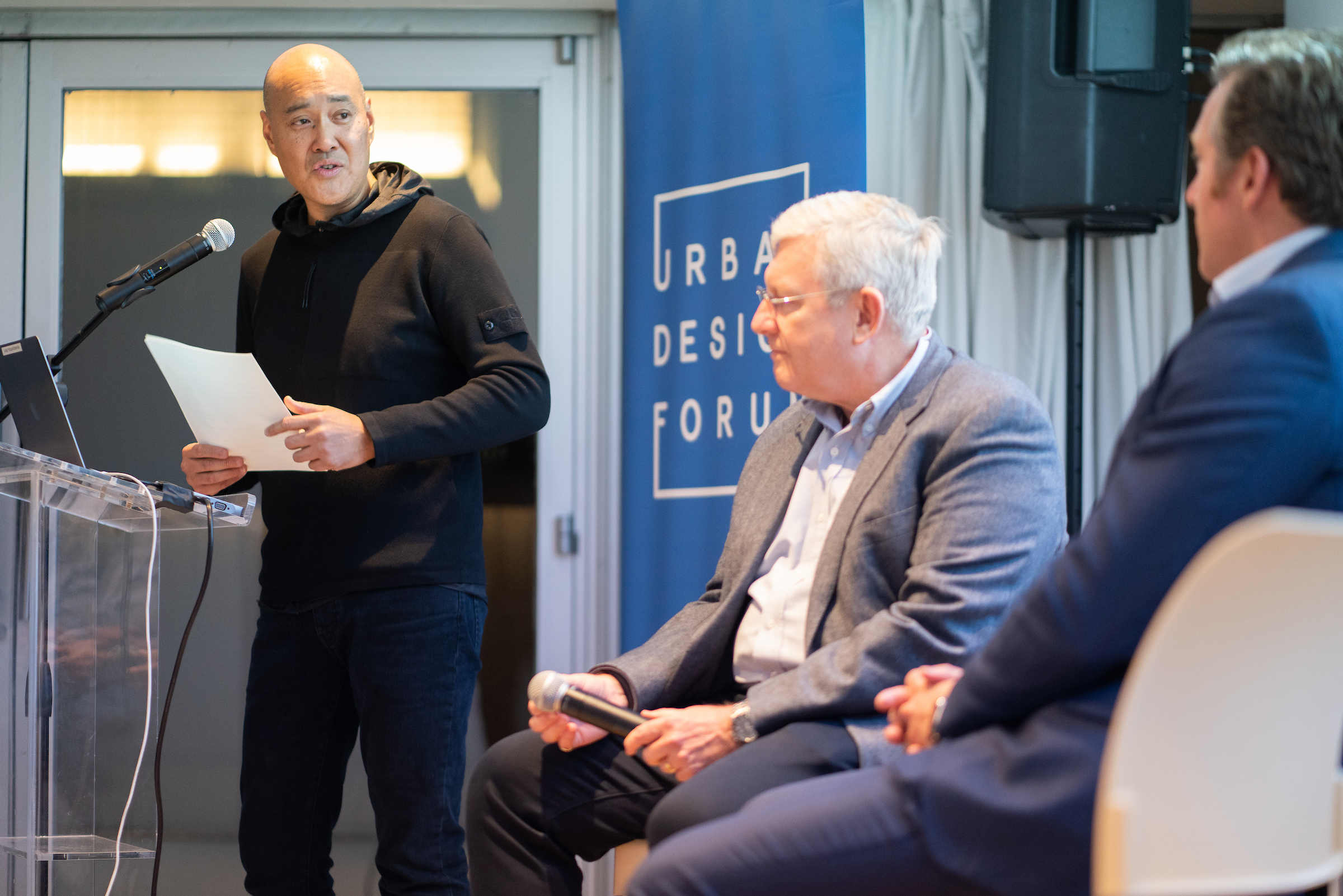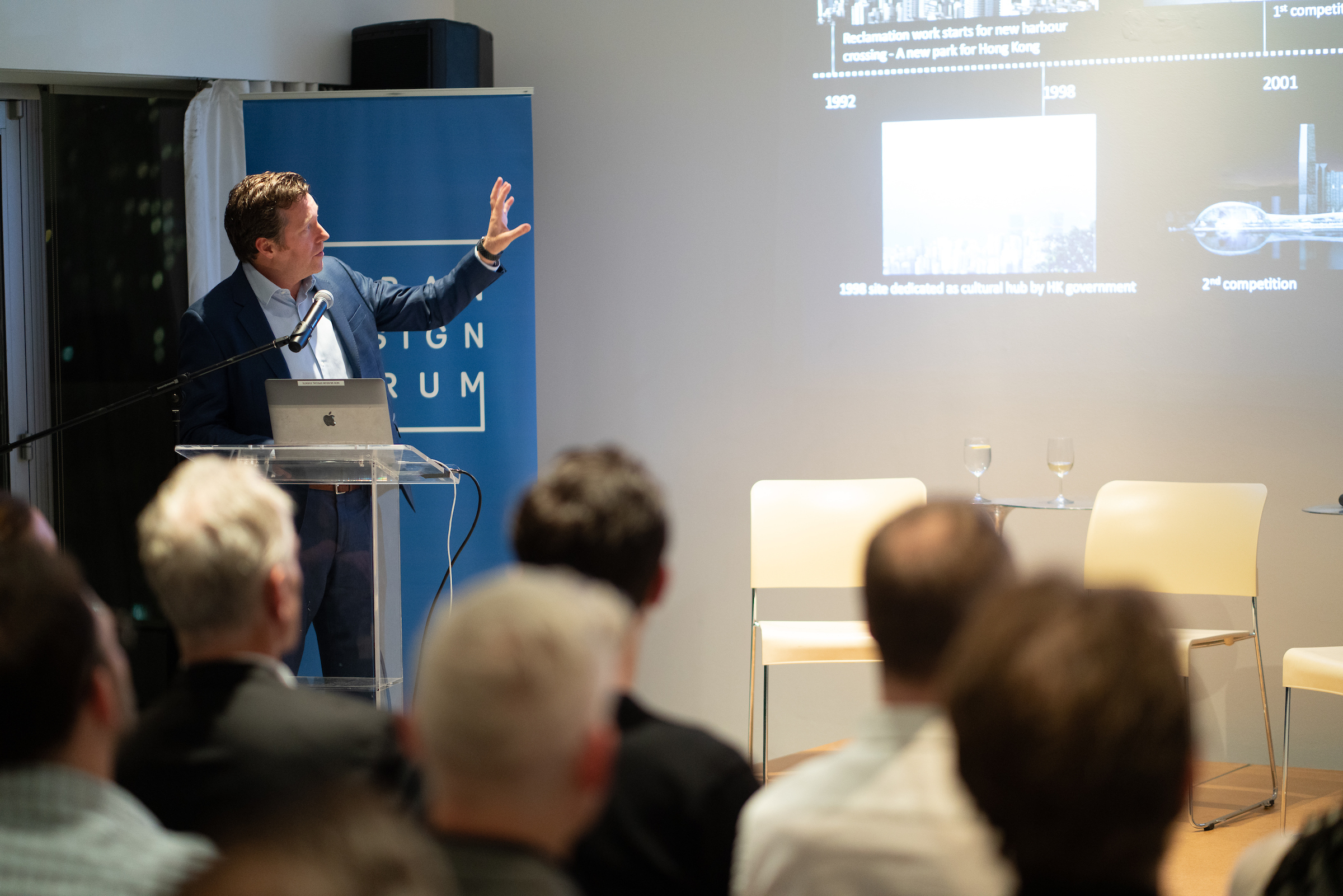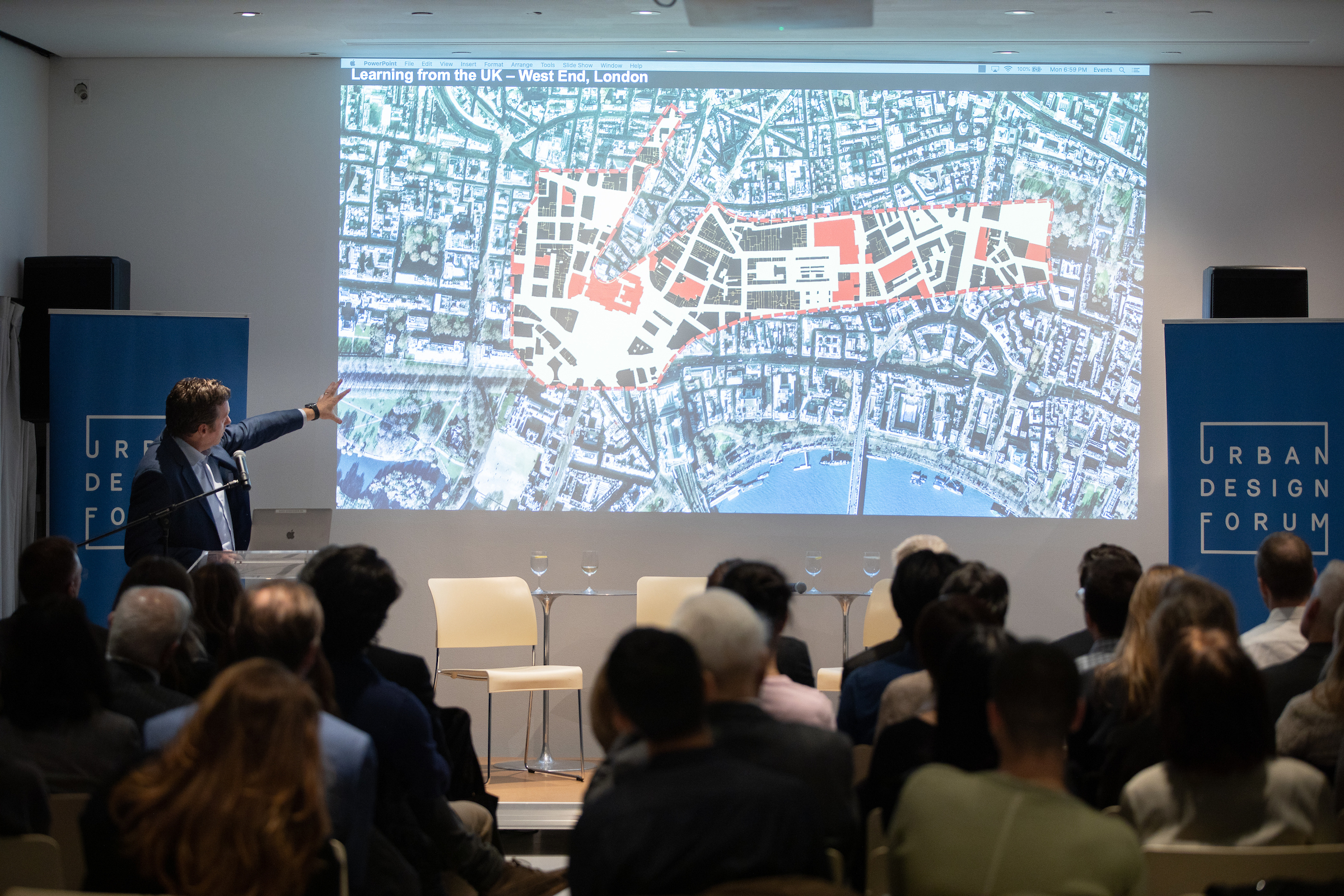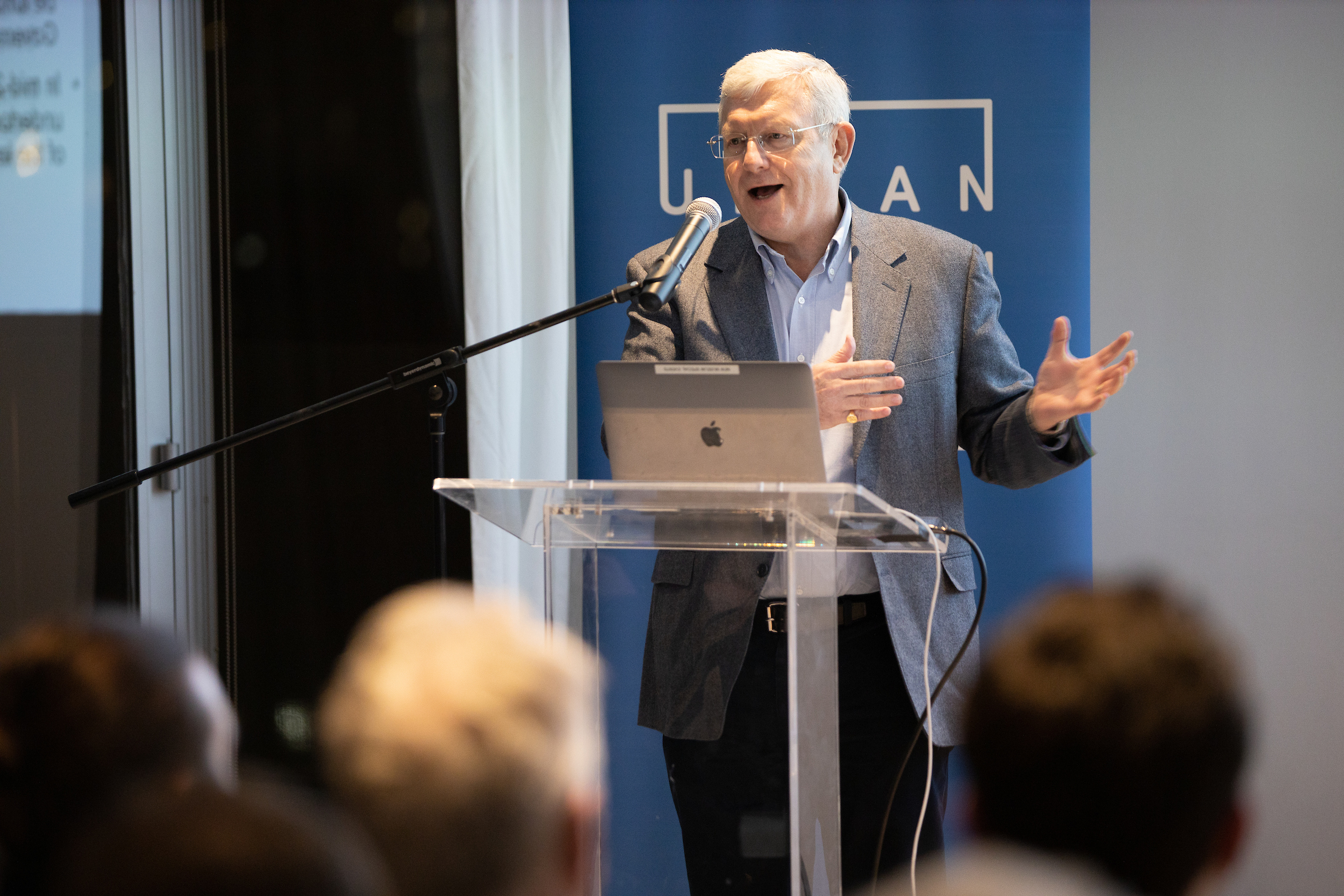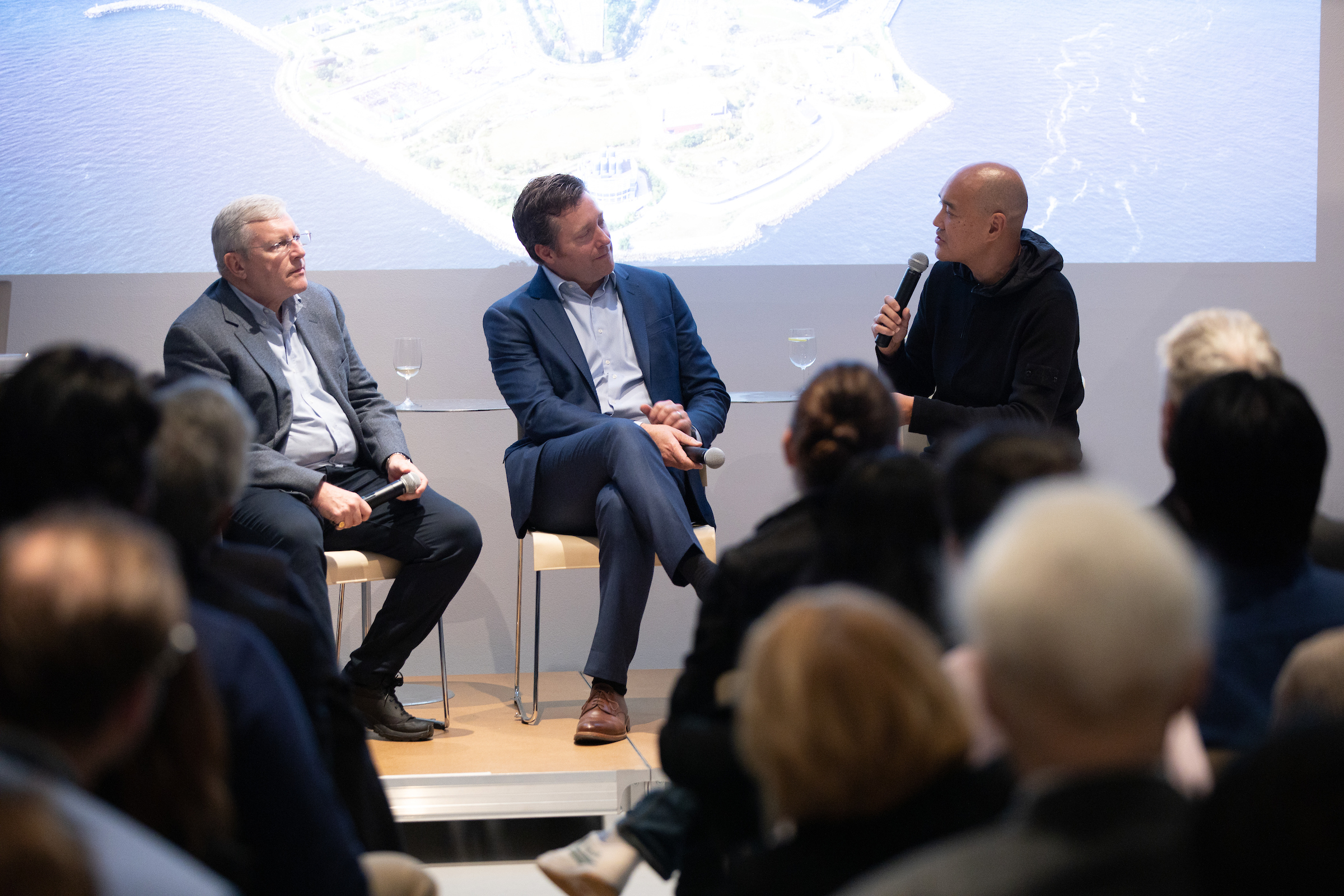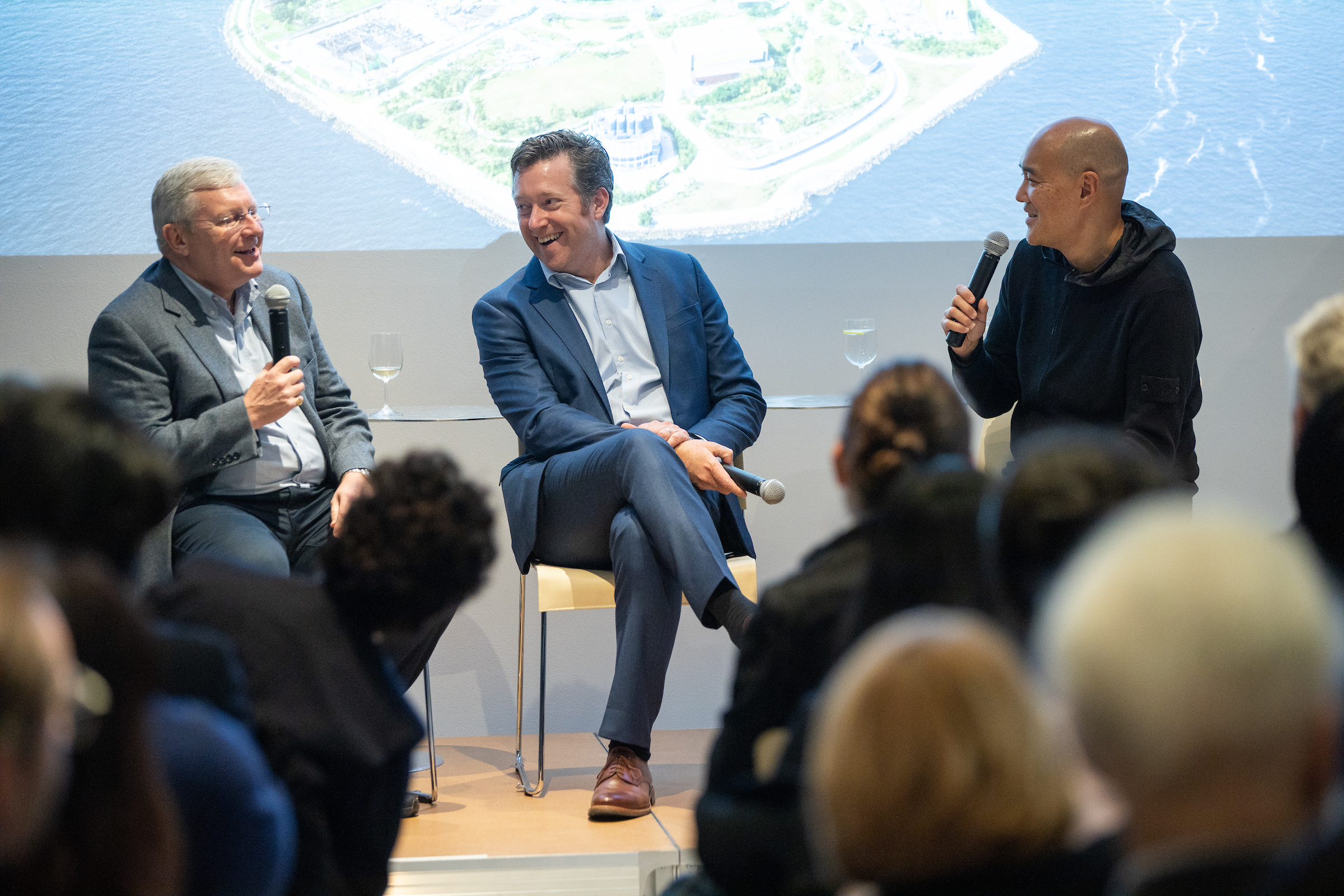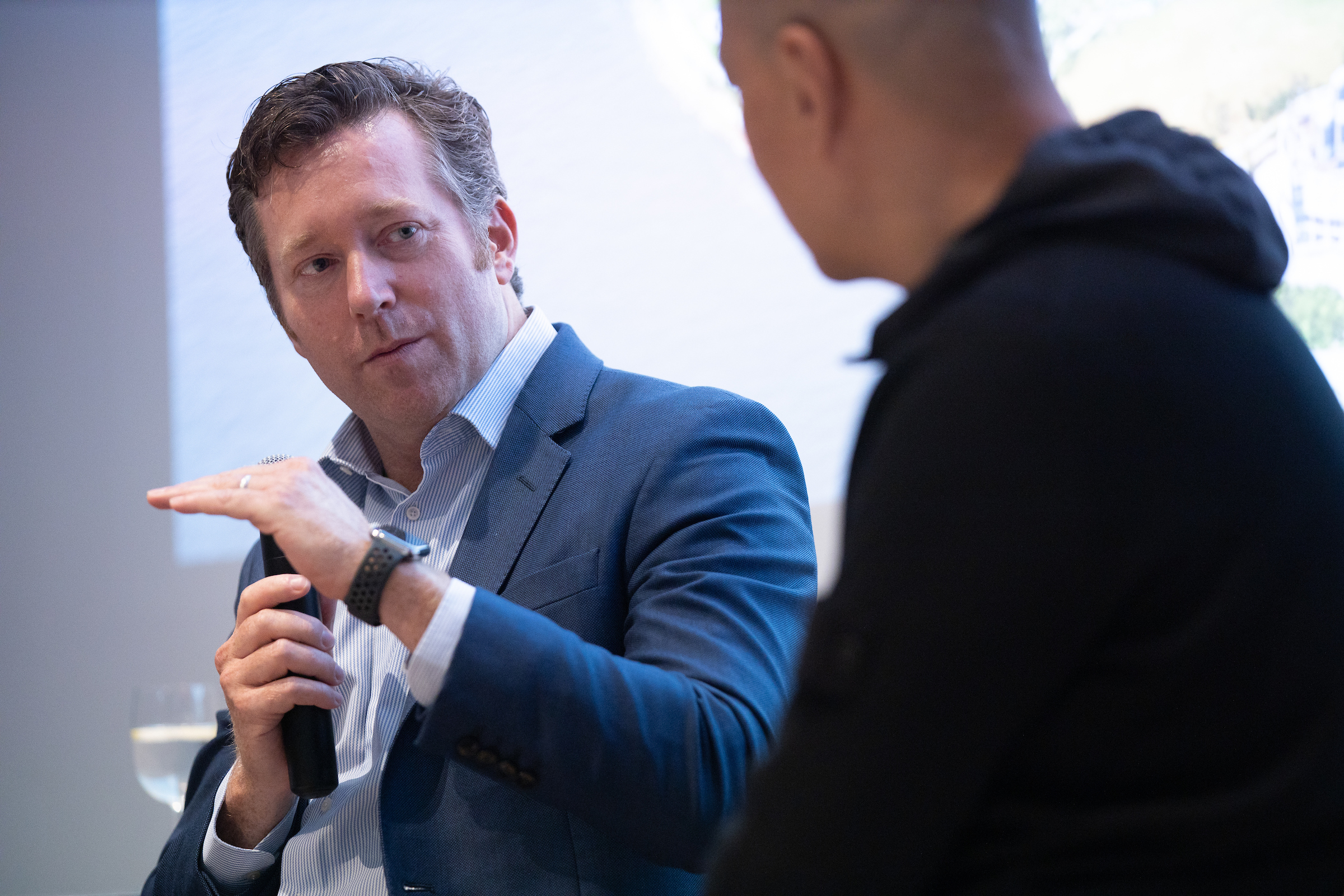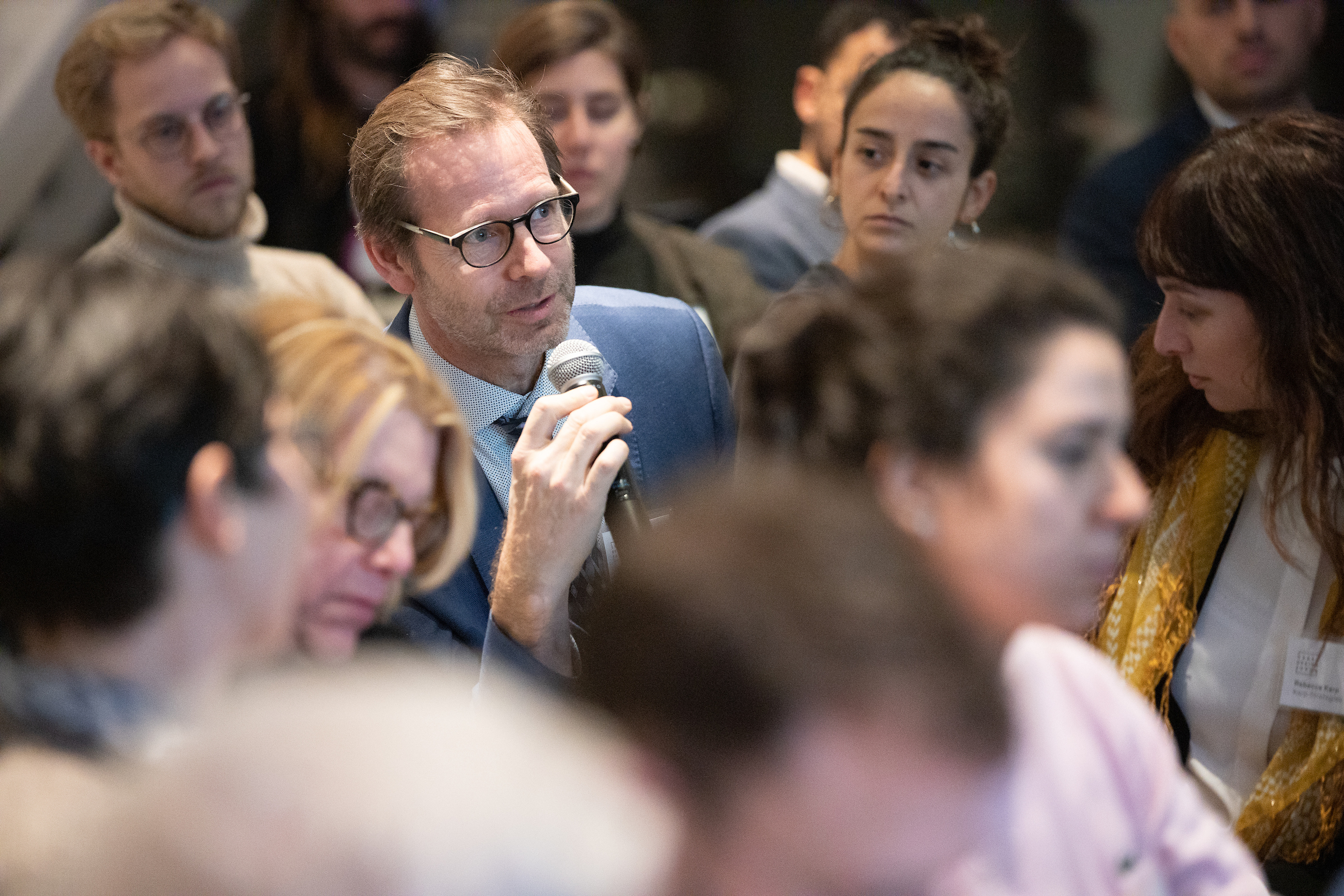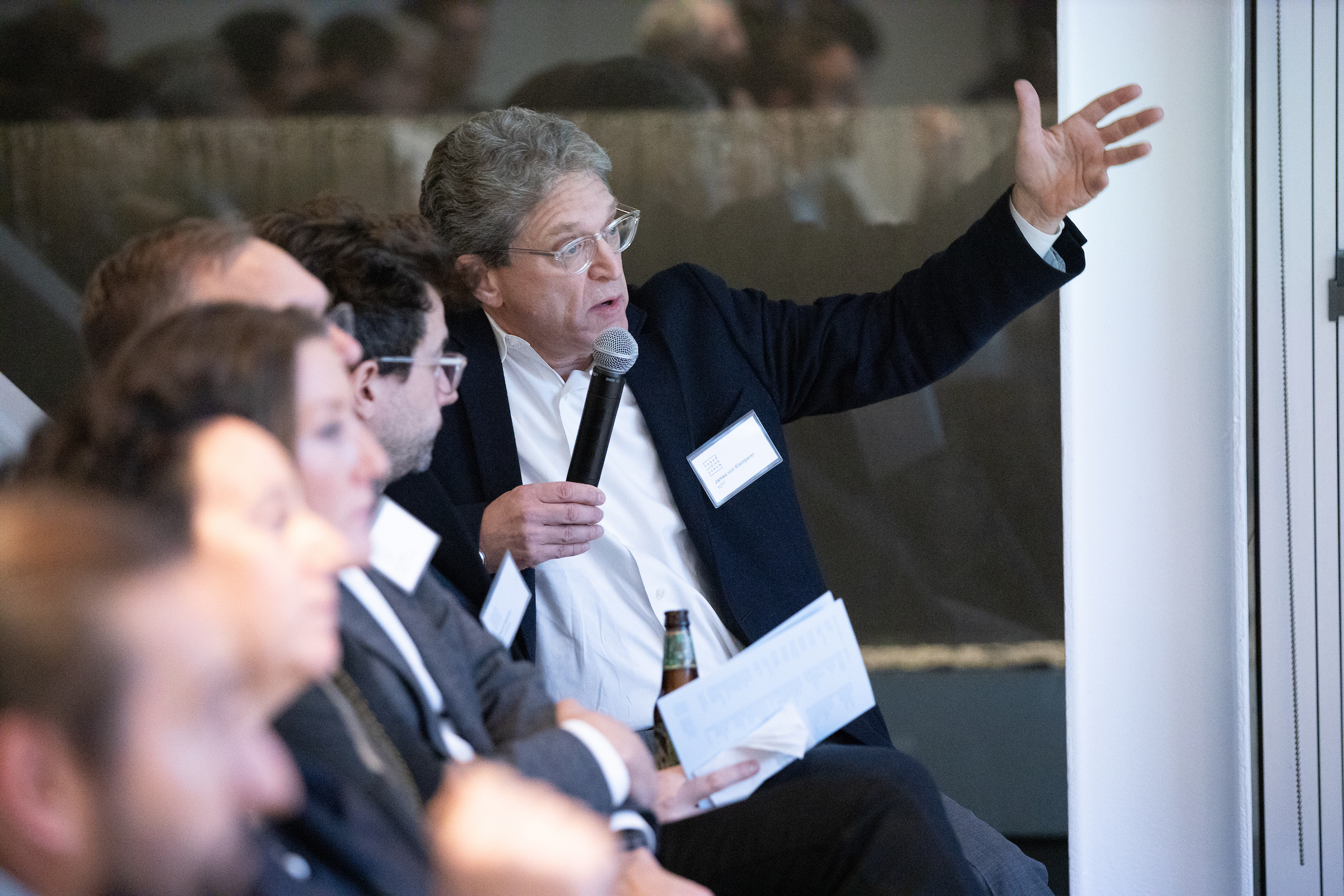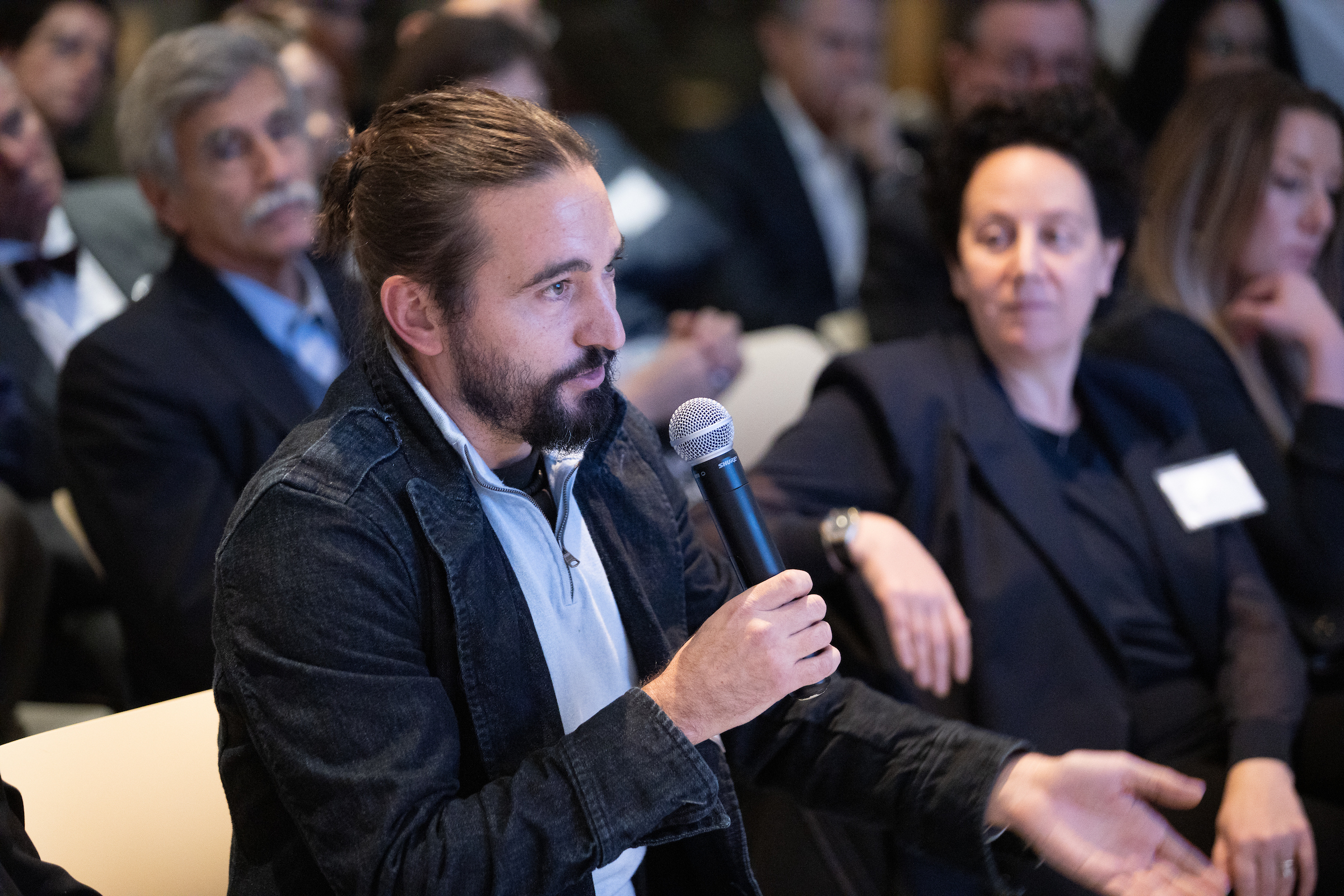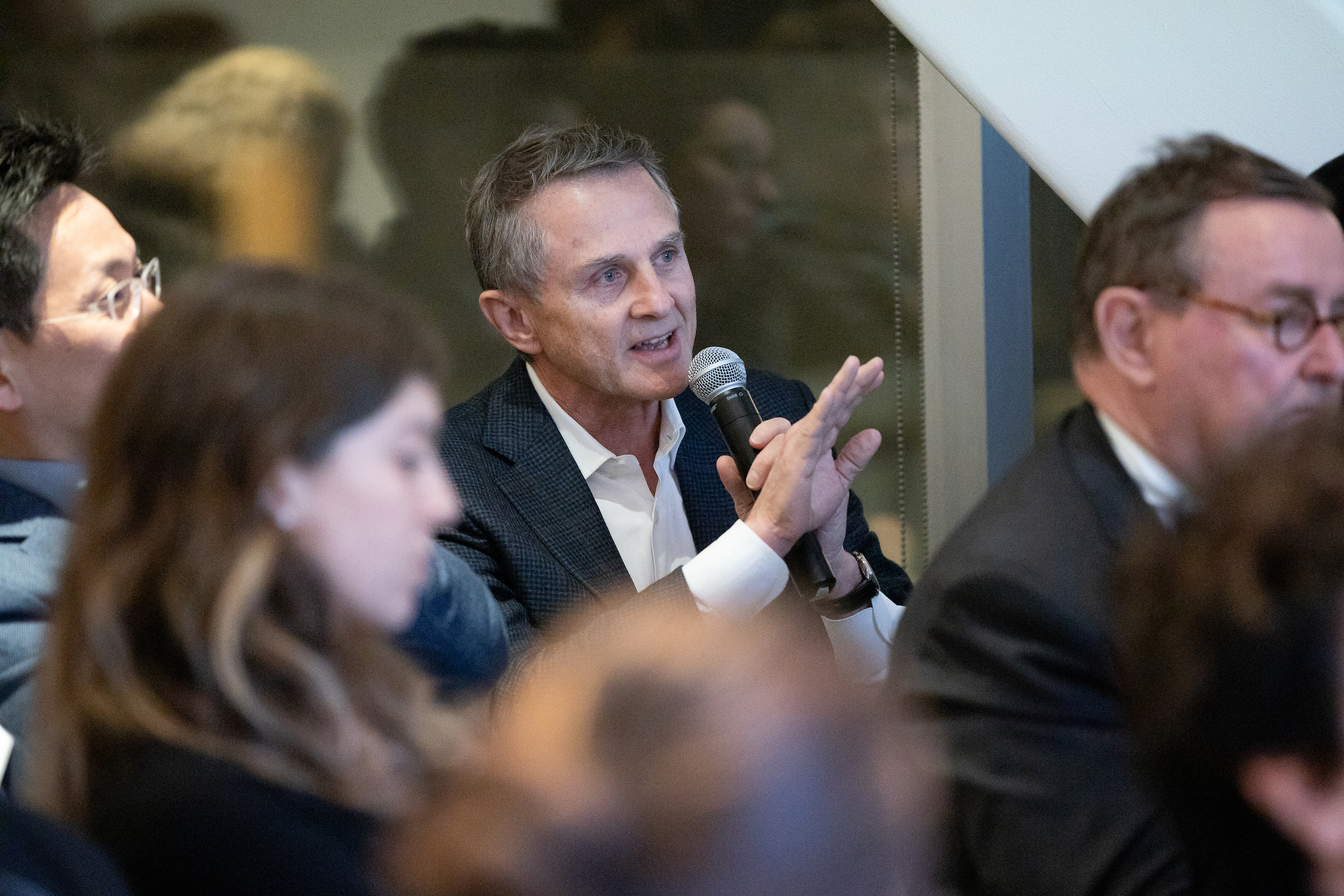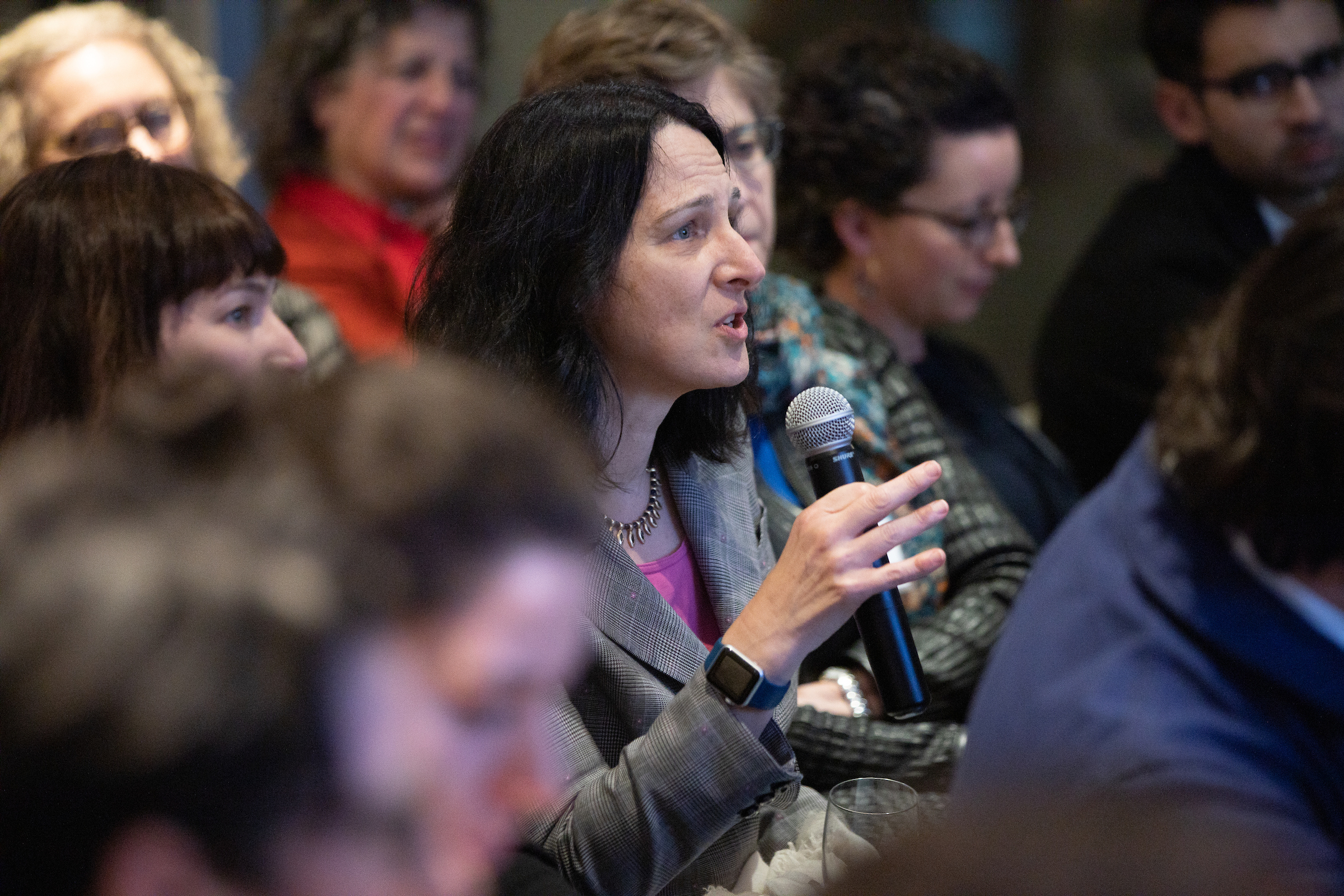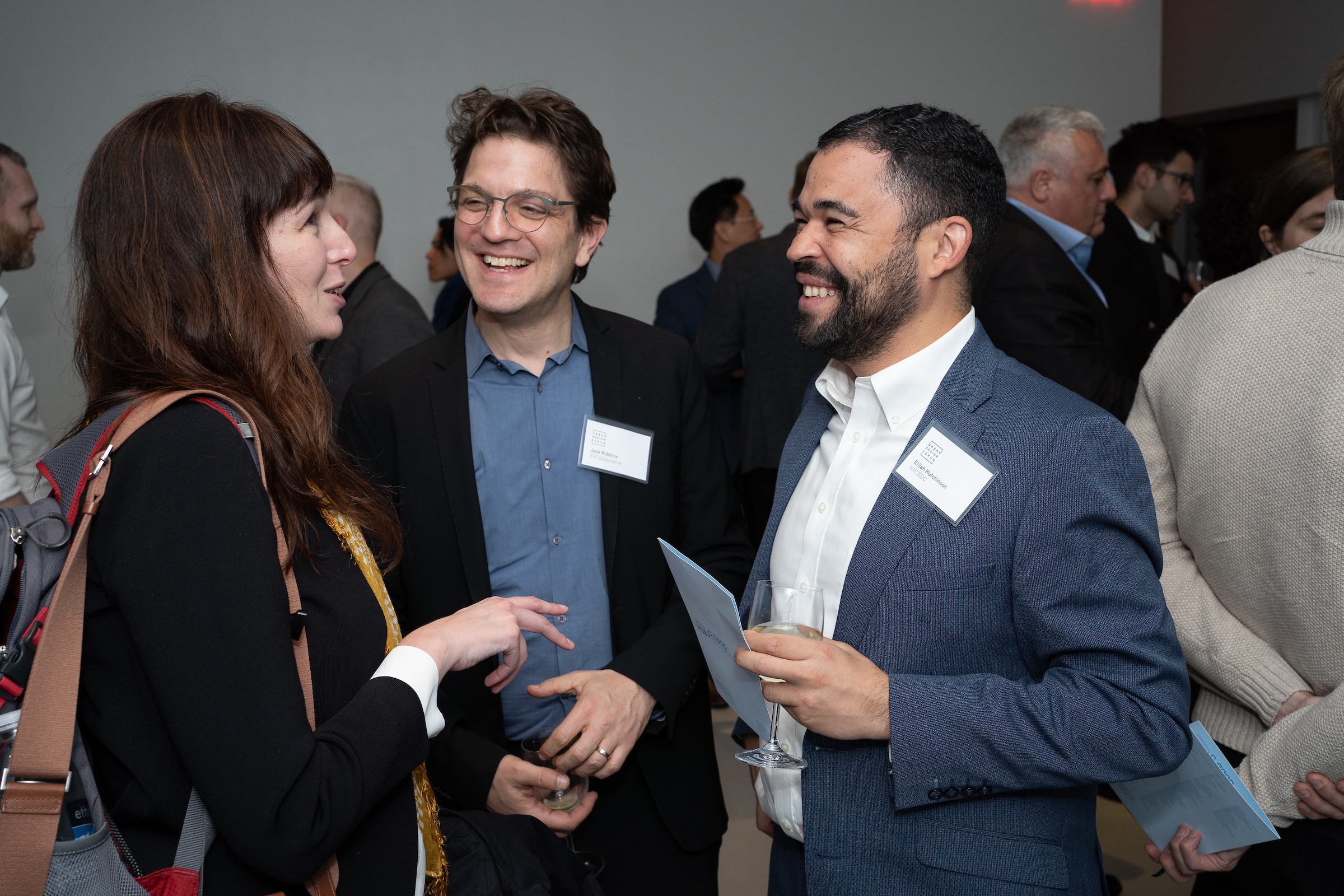 Guest Policy ↓
The Urban Design Forum promotes conversation between invited civic leaders, designers, developers and advocates. Attendance is exclusively available to Fellows of the Forum. Learn more about becoming a Fellow.
Our Sponsors ↓
This program is made possible through the support of KPF, Rose Associates, SOHO China, Hines, Hudson Yards – Related and Oxford Properties, our Director's Circle and Fellows.
Shape our inquiry and promote conversation between our Fellows and invited decision-makers. To learn more, please contact Daniel McPhee, Executive Director, 646-928-0553, daniel@urbandesignforum.org.
About Private Development, Public Good ↓
This event is the eighth of our Private Development & Public Good program, a conversation series with civic leaders from New York's peer cities. On its 40th anniversary, the Urban Design Forum launched its new Global Exchange program, to foster dialogue between New York and its peer cities as they pioneer new approaches to housing, infrastructure and open space.
Image Credit ↓
Google Earth