January 17th, 2018
6:00pm - 8:00pm
KPF
11 West 42nd Street, New York, NY, United States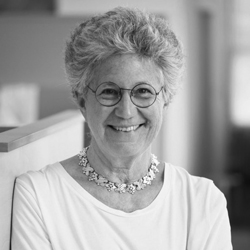 Frances has been the lead designer for numerous award-winning projects for educational, cultural, civic, and government clients. She has served as Dean of the School of Architecture at the Pratt Institute in New York, the Architectural Review Board of the Federal Reserve Bank, the Advisory Board of the U.S. Department of State Foreign Buildings Operations, and is a former Commissioner of the New York City Landmarks Preservation Commission.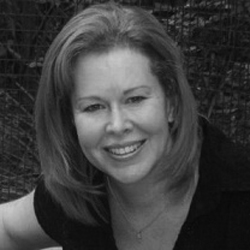 Pegeen Hanrahan is a registered Professional Engineer and Southeast Director of the Trust for Public Land. A native and lifelong resident, she served Gainesville, Florida as its Mayor, and as a City Commissioner, leaving office both times as a result of term limits. Pegeen has over 25 years of experience in environmental remediation, grant writing, land conservation, and local government finance.
Elissa is the Managing Principal of HR&A's Dallas office. She is currently managing a multidisciplinary team, on behalf of the City of Dallas Parks and Recreation Department, to investigate the overall economic impacts and value of the entire Dallas Parks system, and prepare a benchmarking assessment of the City's parks system against comparable cities. This study will contribute to an economically-guided capital plan for the City's parks.
Andrew is a registered landscape architect with more than 28 years of experience. He has completed projects throughout the United States and abroad in varying roles as a designer and construction manager. Prior to joining SiteWorks as a Partner, Andrew oversaw the design and construction of several high profile New York City projects including the Tribeca Section of Hudson River Park, the reconstruction of Rockefeller Park, the Intrepid Sea, Space and Space Museum Pier, the PlaNYC Reforestation Initiative and the World Trade Center's Streetscape and Liberty Park Projects.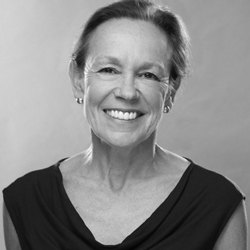 Signe is a Founding Principal of MNLA and has been practicing as a landscape architect and urban designer in New York since 1978. Her body of work has renewed the environmental integrity and transformed the quality of spaces for those who live, work, and play in the urban realm. A Fellow of the ASLA, she is the recipient of more than 100 national and local design awards for public open space projects and is published extensively nationally and internationally.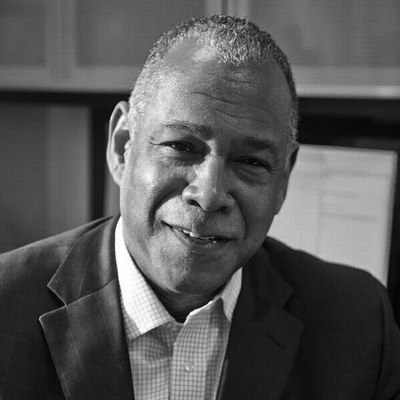 Mitchell Silver became Commissioner of the New York City Department of Parks in May 2014. As Parks Commissioner, Mitchell oversees management, planning and operations of nearly 30,000 acres of parkland, which includes parks, playgrounds, beaches, marinas, recreation centers, wilderness areas and other assets.
New York City's newest parks are largely funded through a mixture of philanthropy, corporate sponsorships and captured value from adjacent real estate. While these strategies have proven to be effective, they are not viable for existing parks in low- and middle-income neighborhoods. Can concession agreements or smarter design strategies bottom-line routine maintenance costs? Would New Yorkers be open to higher taxes to pay for beloved open spaces?
On January 17, the Urban Design Forum invited Frances Halsband, Elissa Hoagland, Andrew Lavallee, Signe Nielsen, and Commissioner Mitchell Silver to debate how to design and finance New York City's neighborhood parks.
Event recap ↓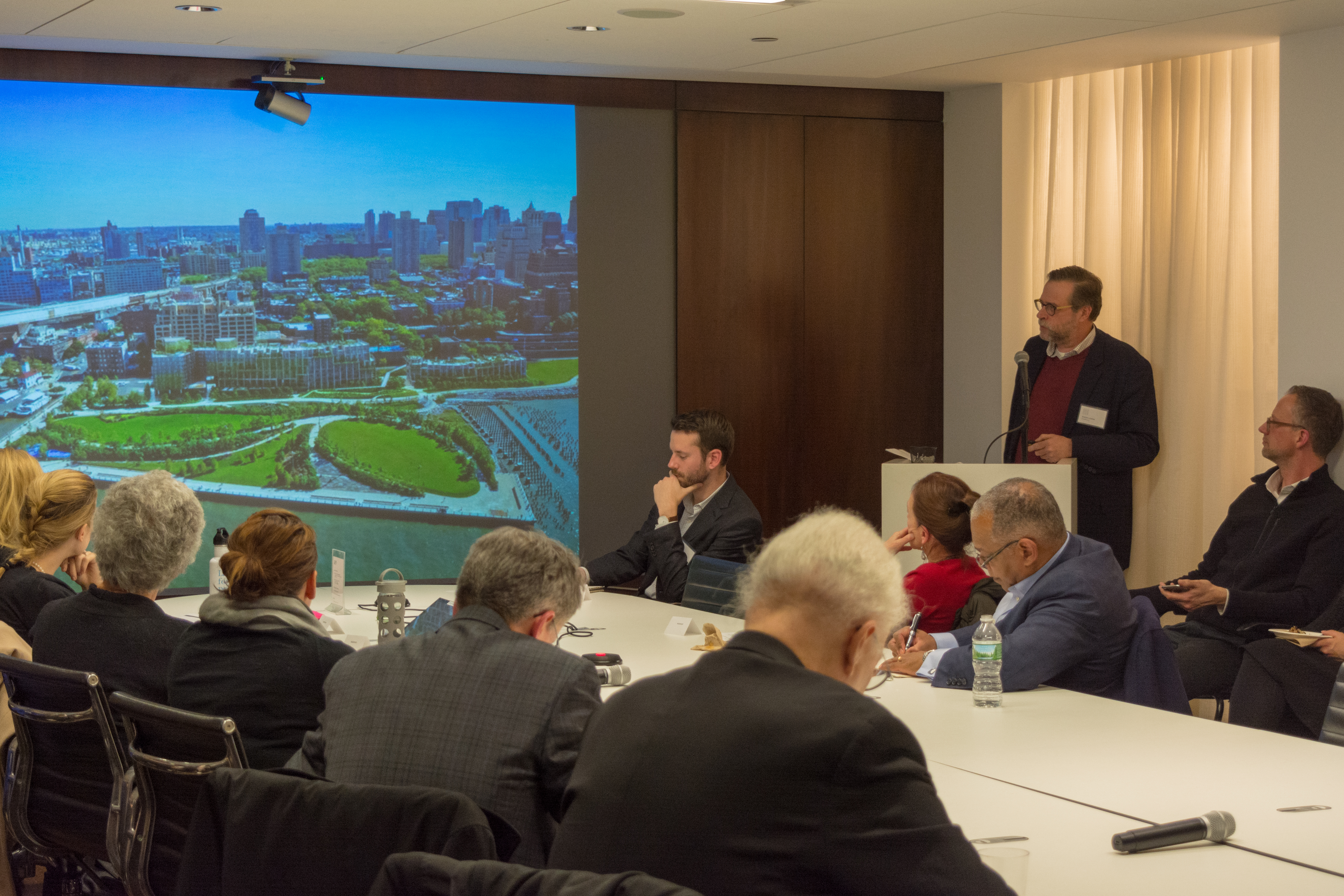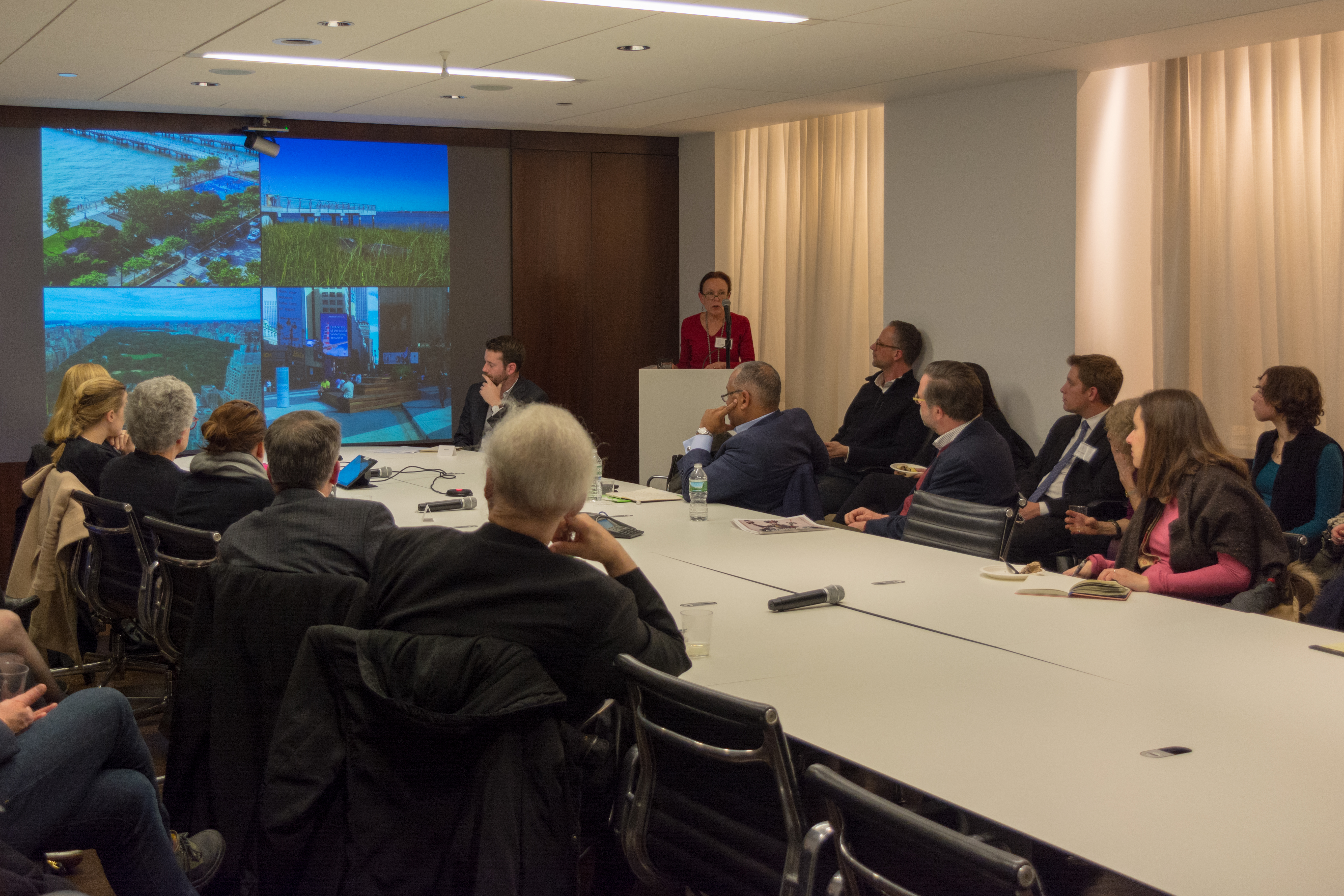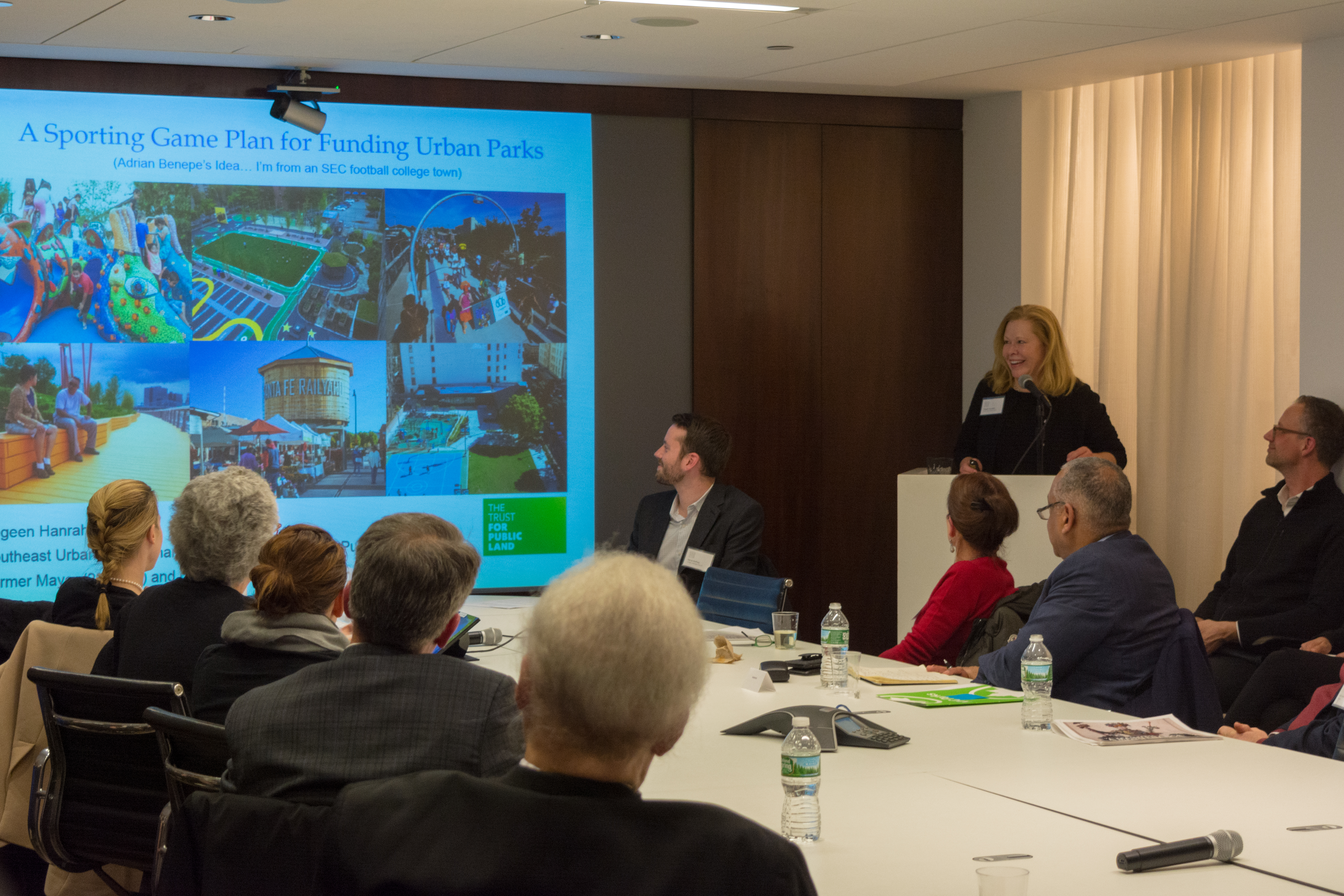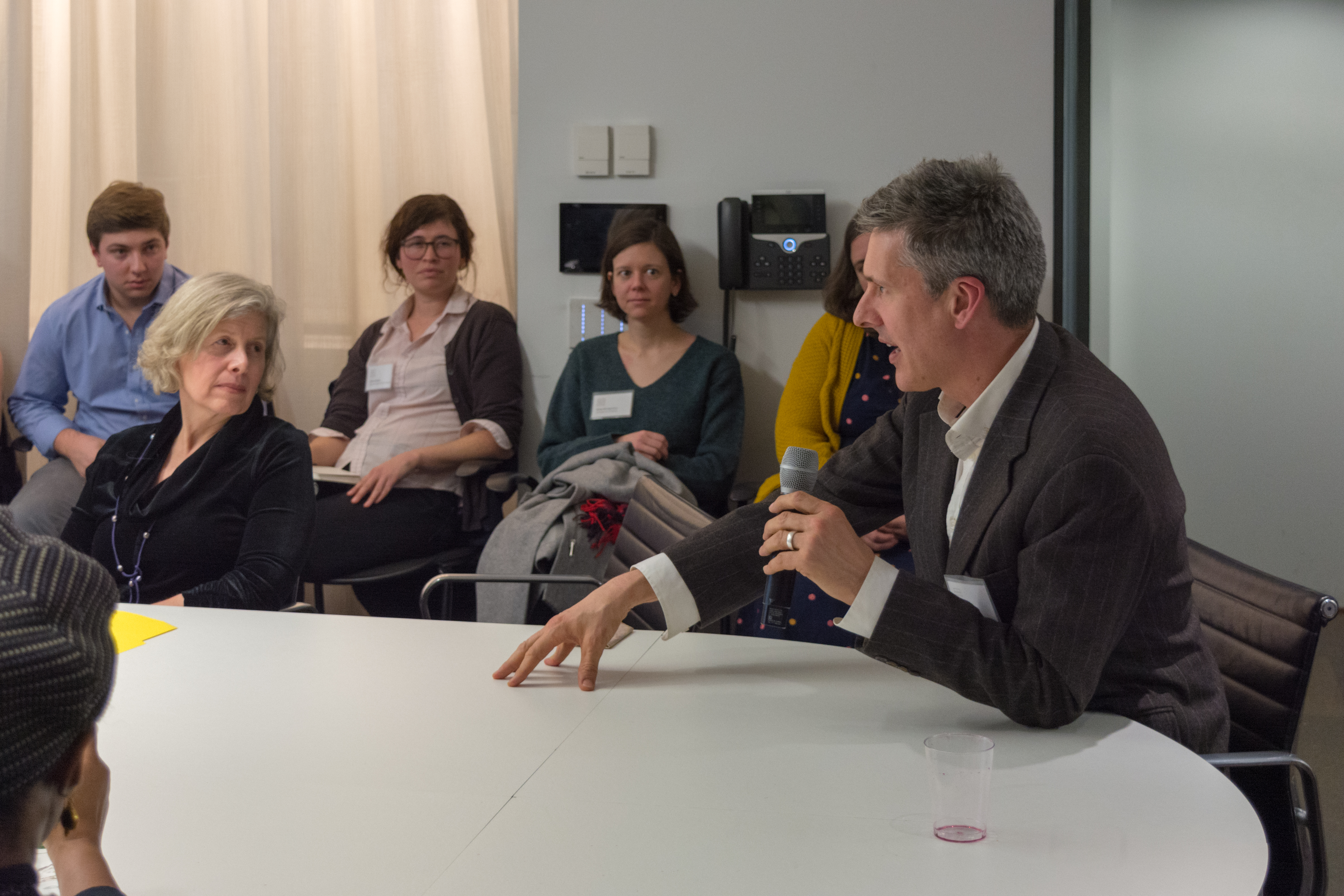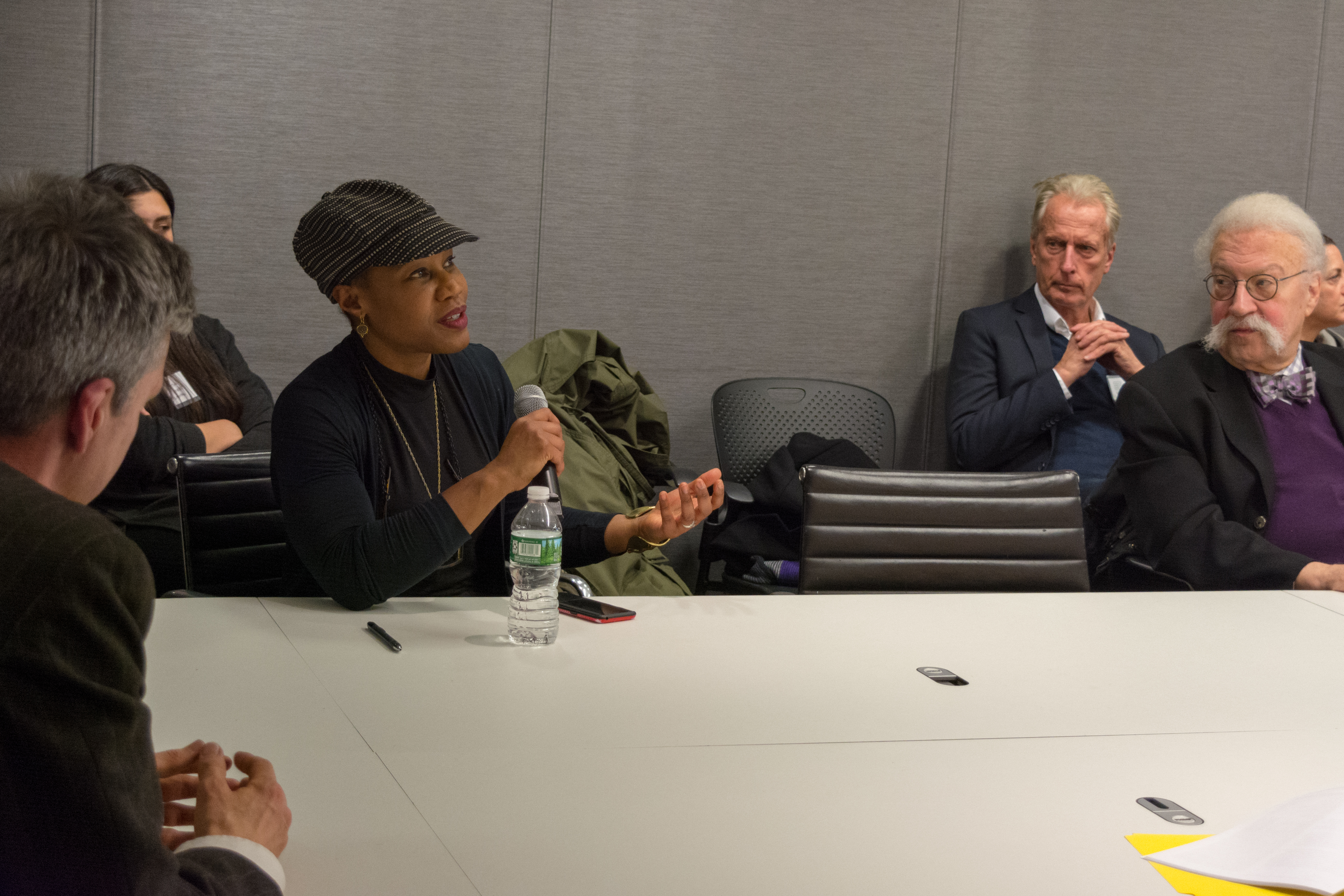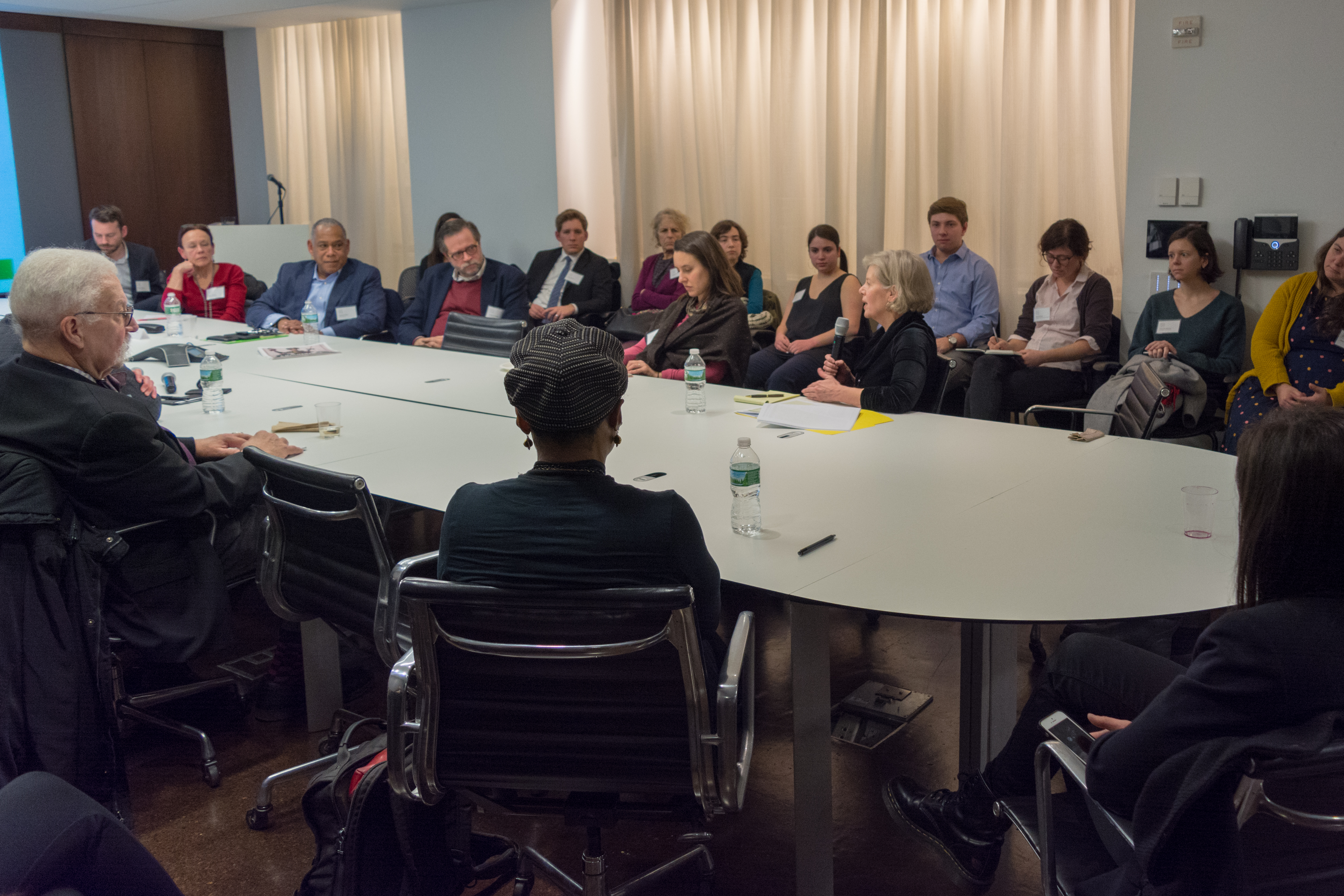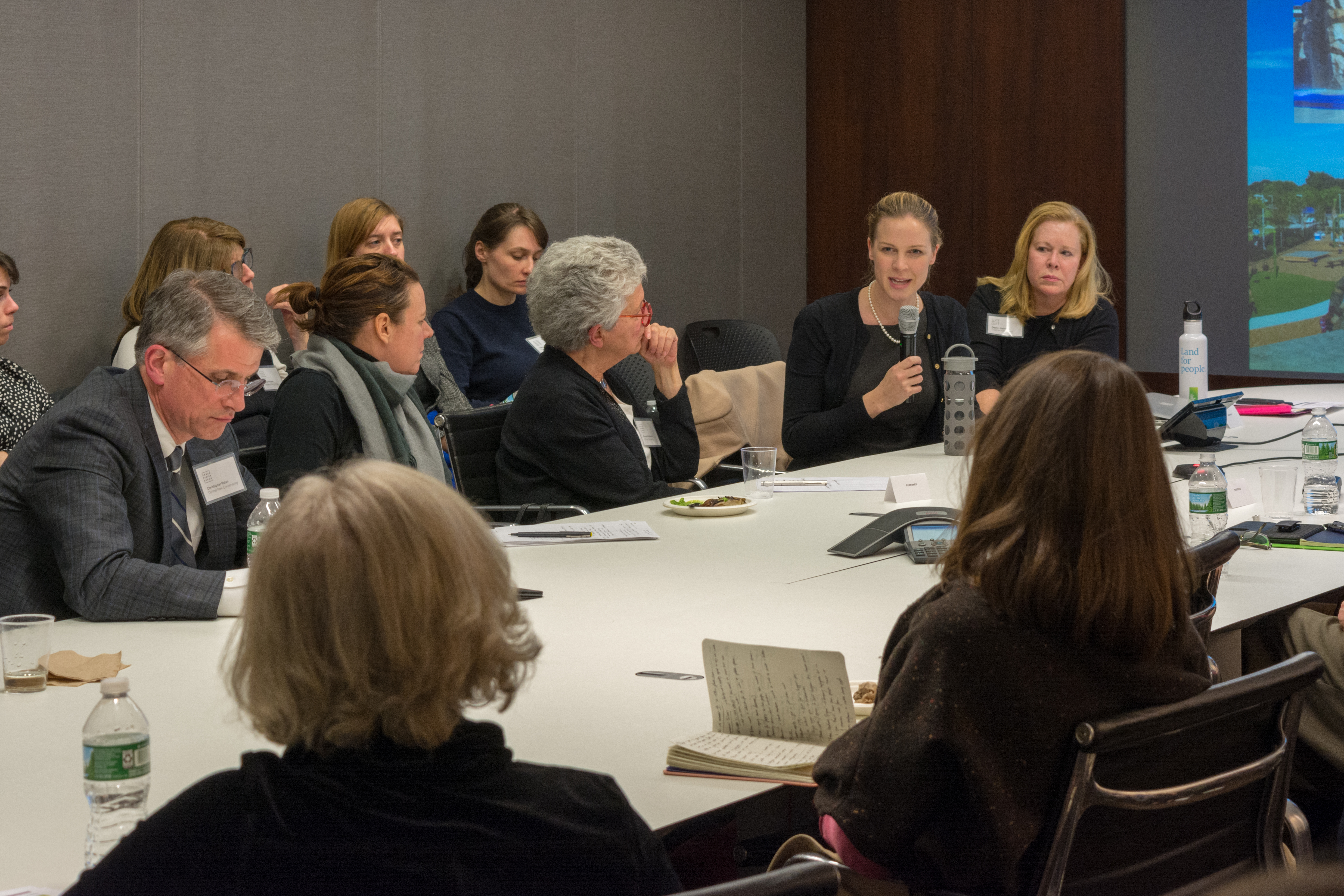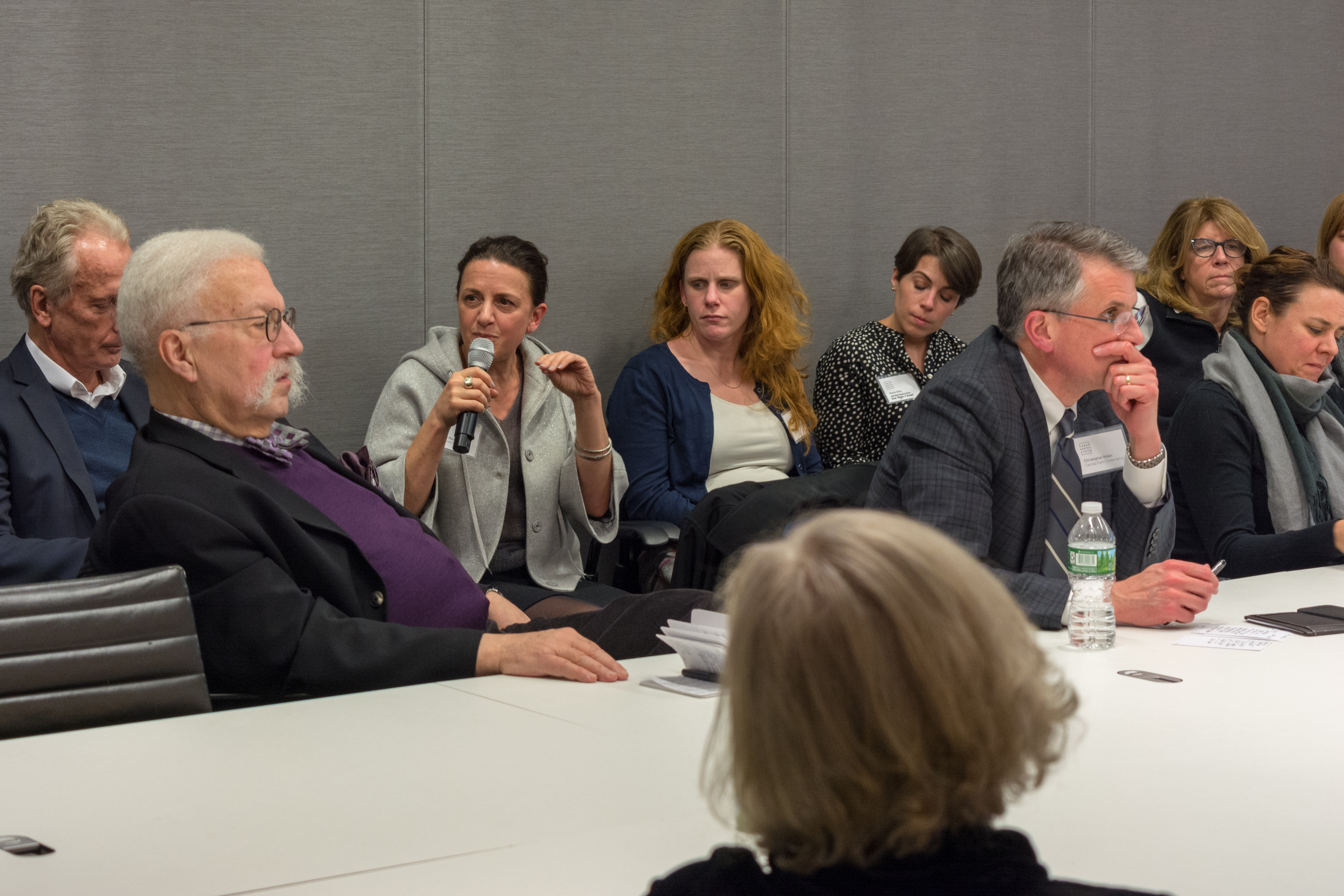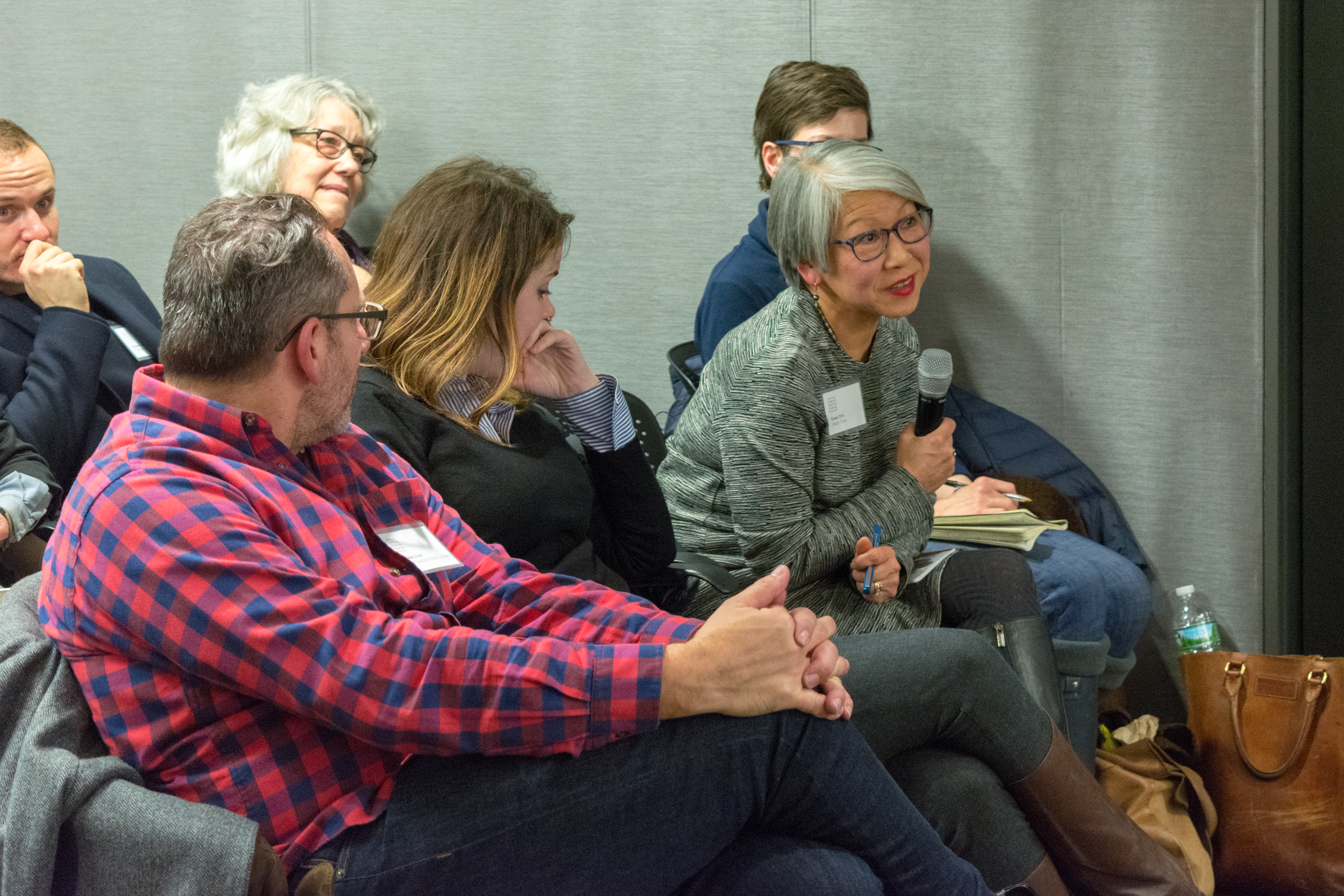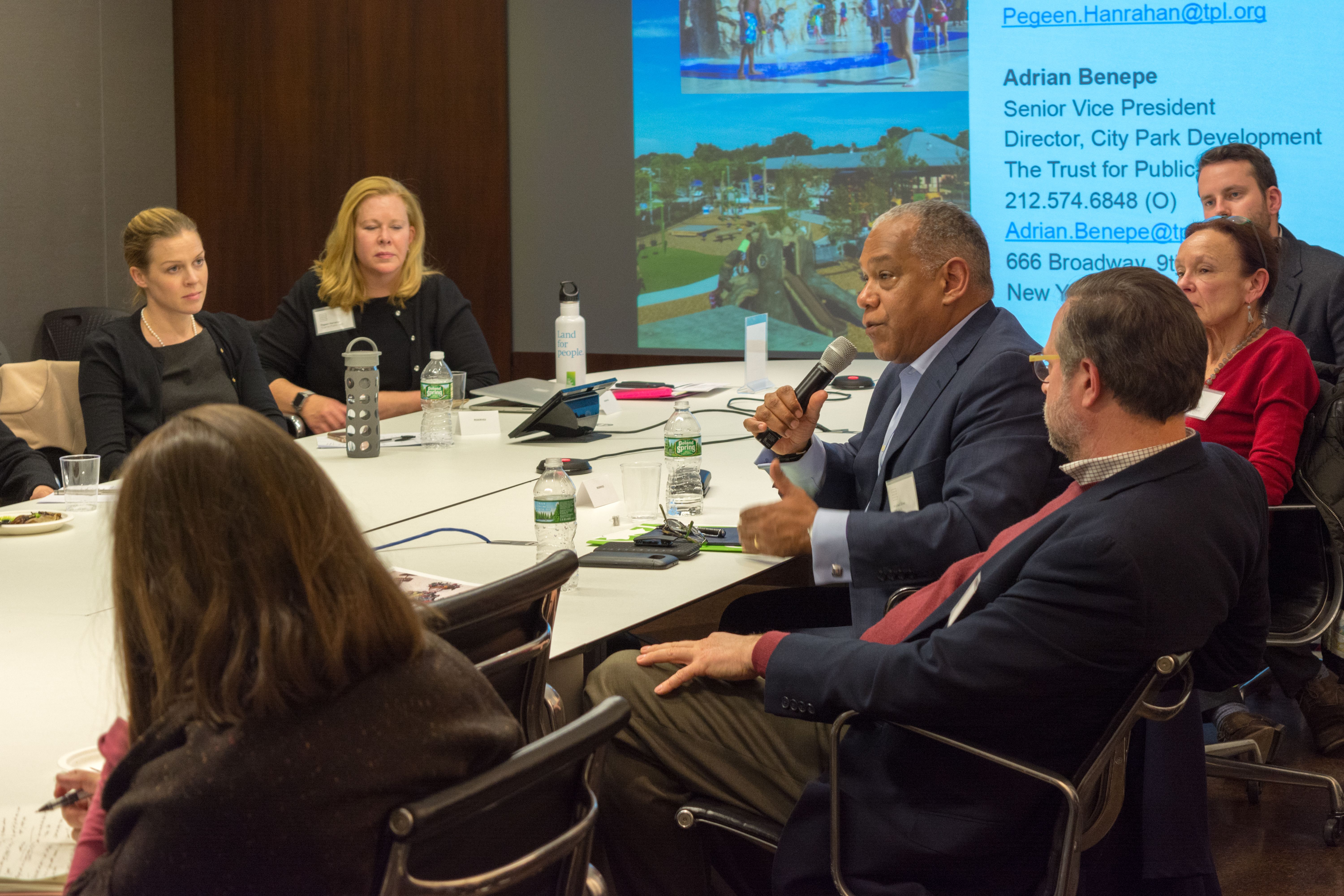 About Maintaining ↓
Help us craft a vision for maintaining New York City!
Valuing Parks is the seventh program of Maintaining, a year-long inquiry into strengthening New York City's physical & social infrastructure.
Share your ideas about how to care for New York City's public assets.
Feature image courtesy of ↓
Akira Ikezoe/C-41