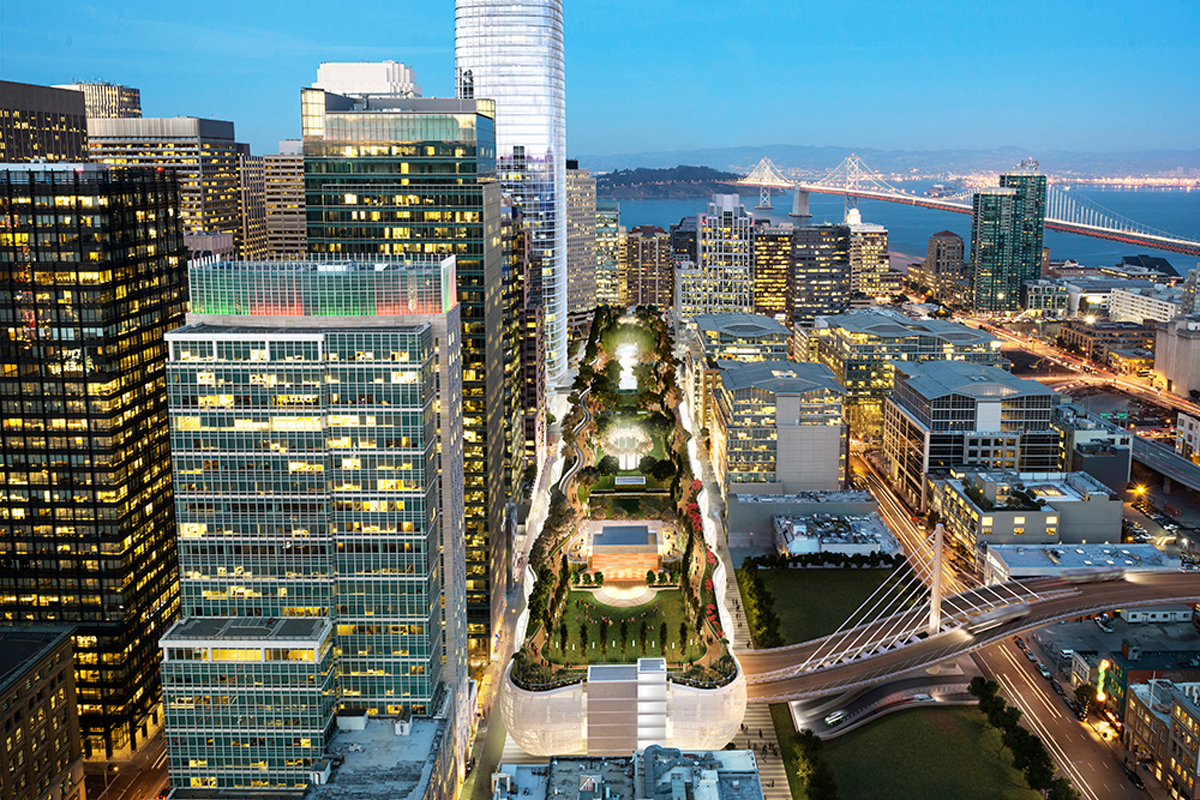 September 12th, 2018
6:00pm - 8:00pm
New Museum
235 Bowery, New York, NY, USA
Fred Clarke co-​founded the firm in New Haven with Cesar Pelli in 1977 while Cesar was Dean of the Architecture School at Yale University. As Senior Design Principal, Fred directs all the projects in the New Haven and Asian studios. Under his leadership, the firm has designed and built over 100 million square feet of area, from landmark towers that define the skyline to cultural institutions treasured by residents and visitors, from San Francisco to Dubai, and Tokyo to Miami.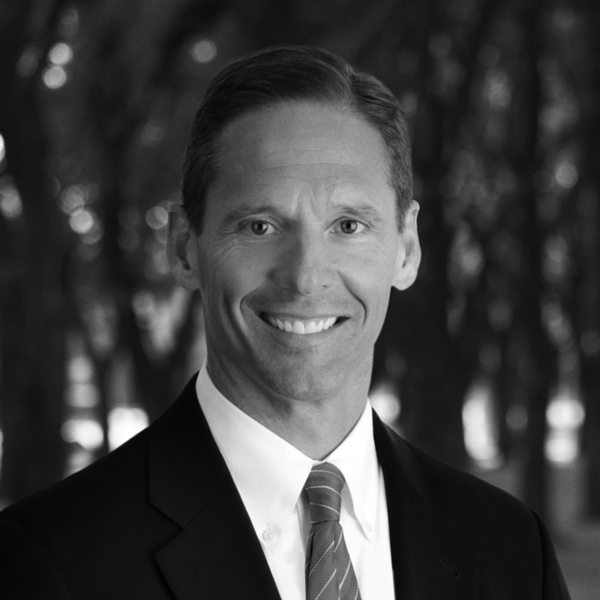 Paul is senior managing director and is responsible for the development, acquisition and marketing of commercial real estate projects in the West Region of the United States. Paul is responsible for strategy and implementation of development, acquisitions, dispositions and service assignments including site assemblage, feasibility analysis, and development management for Hines in Northern California. Since arriving at Hines in 1989, Paul has contributed to the development and marketing of more than 20 million square feet of commercial real estate.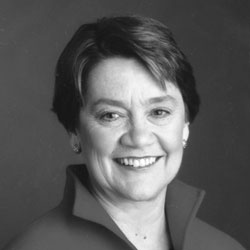 Marilyn Jordan Taylor is now Professor of Architecture & Urban Design at the University of Pennsylvania where she was recruited as Dean of the School of Design from 2008 – 2016. During her prior 35 years of practice at Skidmore, Owings & Merrill, LLP, she led many of the firm's largest and most complex transportation, urban design and master planning projects including JFK Terminal 4, Singapore Changi Terminal 3, the Columbia University Manhattanville campus, master plans for Downtown Newark, and the highly-acclaimed Denver Union Station neighborhood and transit hub. She became Partner and then Chairman of SOM while also earning a reputation for civic leadership at the AIA, RPA, NY Building Congress, Rebuild by Design and the Urban Land Institute. Her research and continuing work place emphasis on the importance of design excellence, place-making and innovative project delivery strategies that build community, enhance vitality, and create inclusive and long-term value.
On September 12, we welcomed developer Paul Paradis and architects Fred Clarke and Marilyn Jordan Taylor for cocktails and conversation about building a new transit district in San Francisco.
The Loma Prieta earthquake that struck in 1989 created an opportunity to rethink San Francisco's South of Market district. Three decades later, a new multimodal transit hub and commercial district is taking shape. The Transbay Terminal, considered the "Grand Central of the West," will eventually accommodate 100,000 passengers each weekday with high-speed rail and new regional rail links.
The terminal is made possible through the broader development of the Transbay District, led by master developers Hines and Boston Properties. The neighborhood will eventually house over 6 million sf of office space, 3,300 market-rate and 1,200 affordable units, and 11 acres of new open space including an elevated park designed by PWP Landscape Architecture.
How can cities leverage private development to build and maintain new public space and transit? And how can we ensure healthy density with the right distribution of community infrastructure?
Event Photos ↓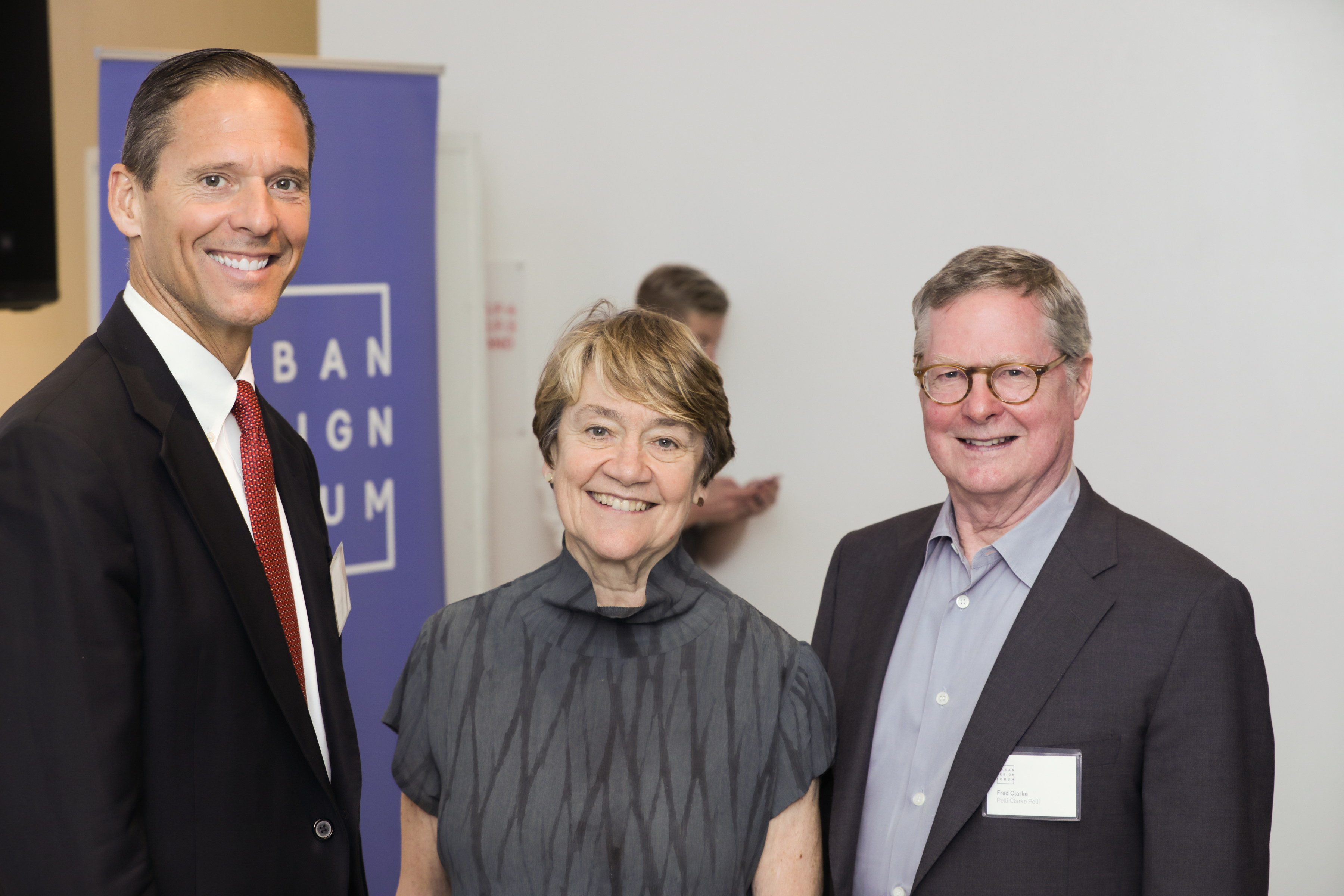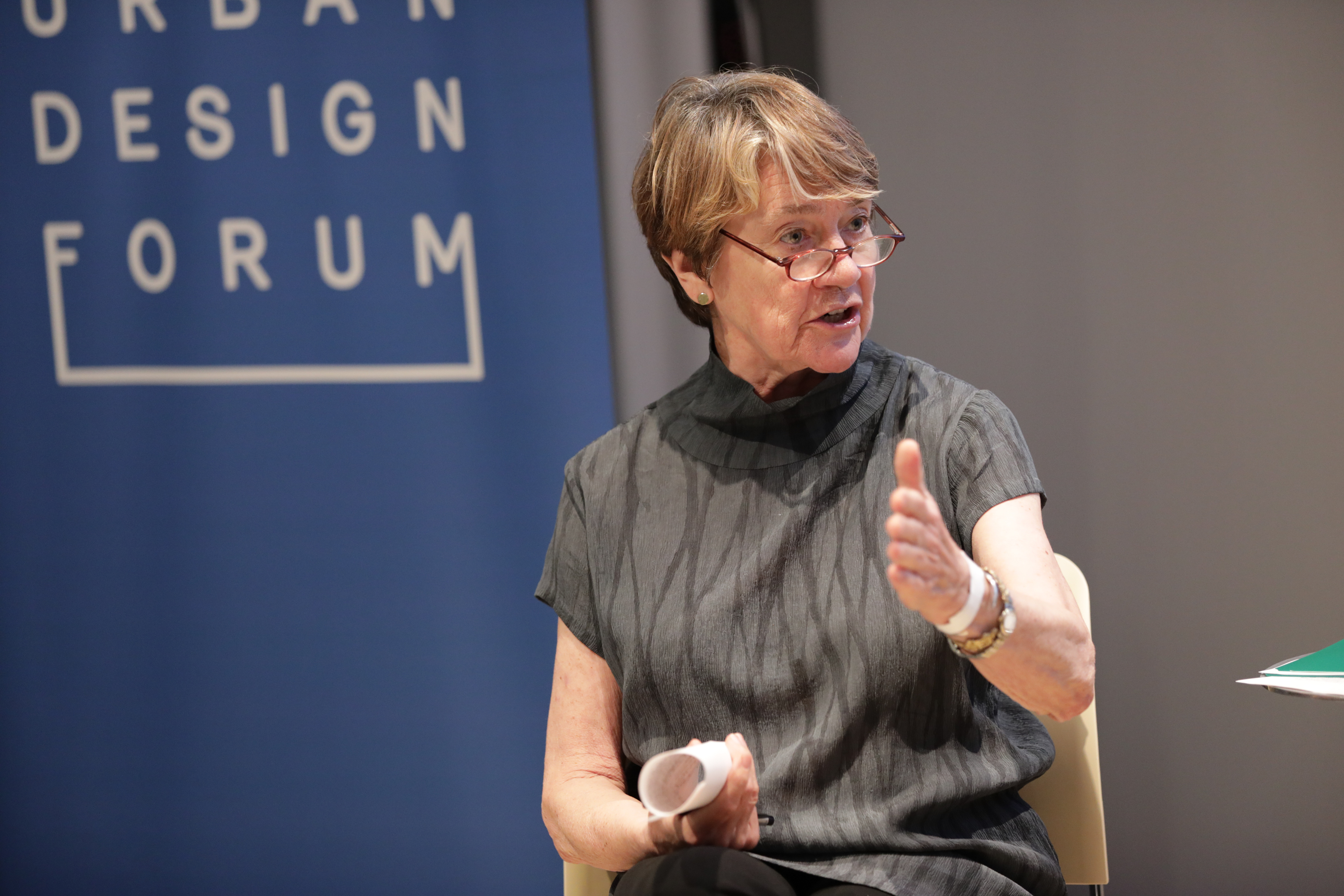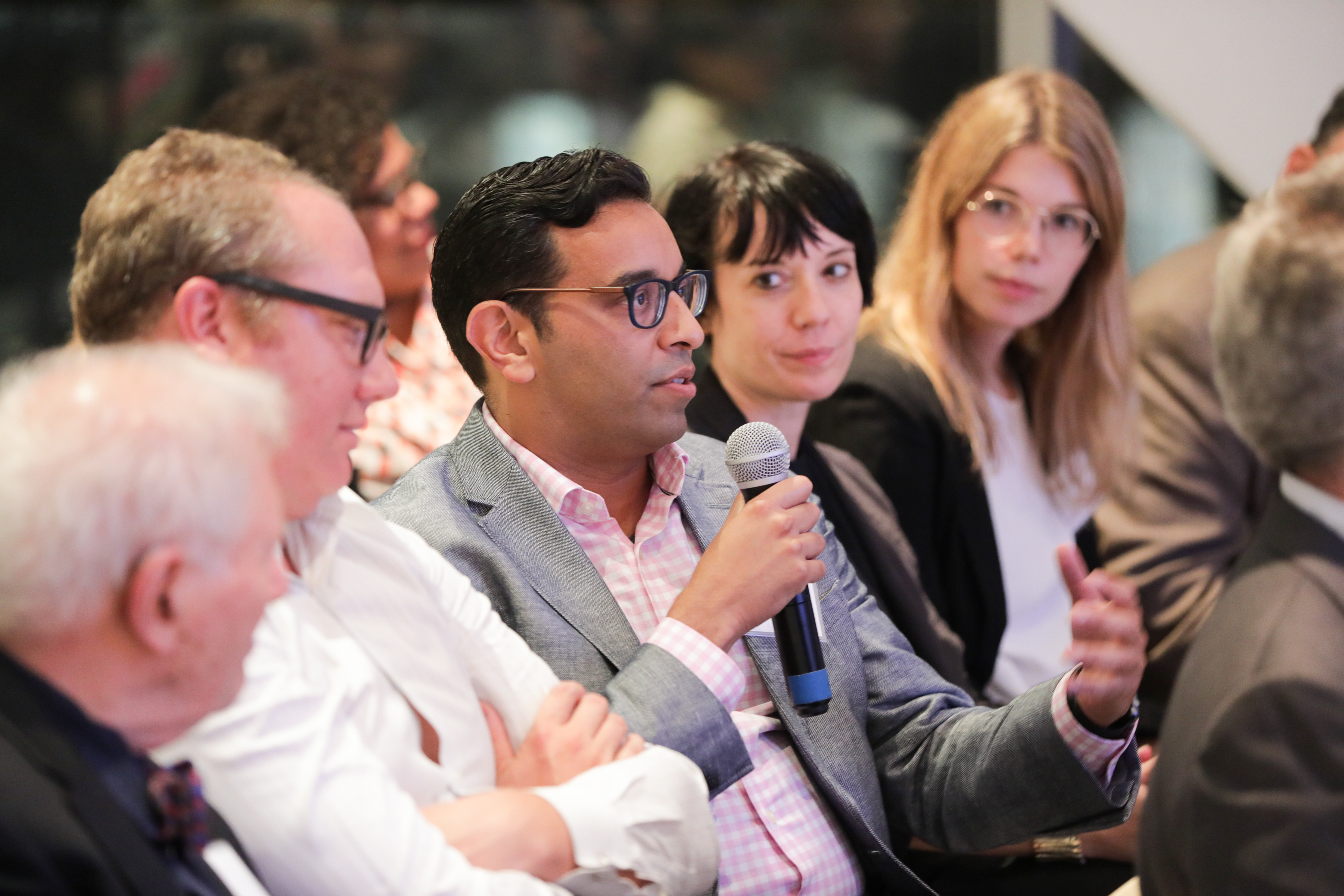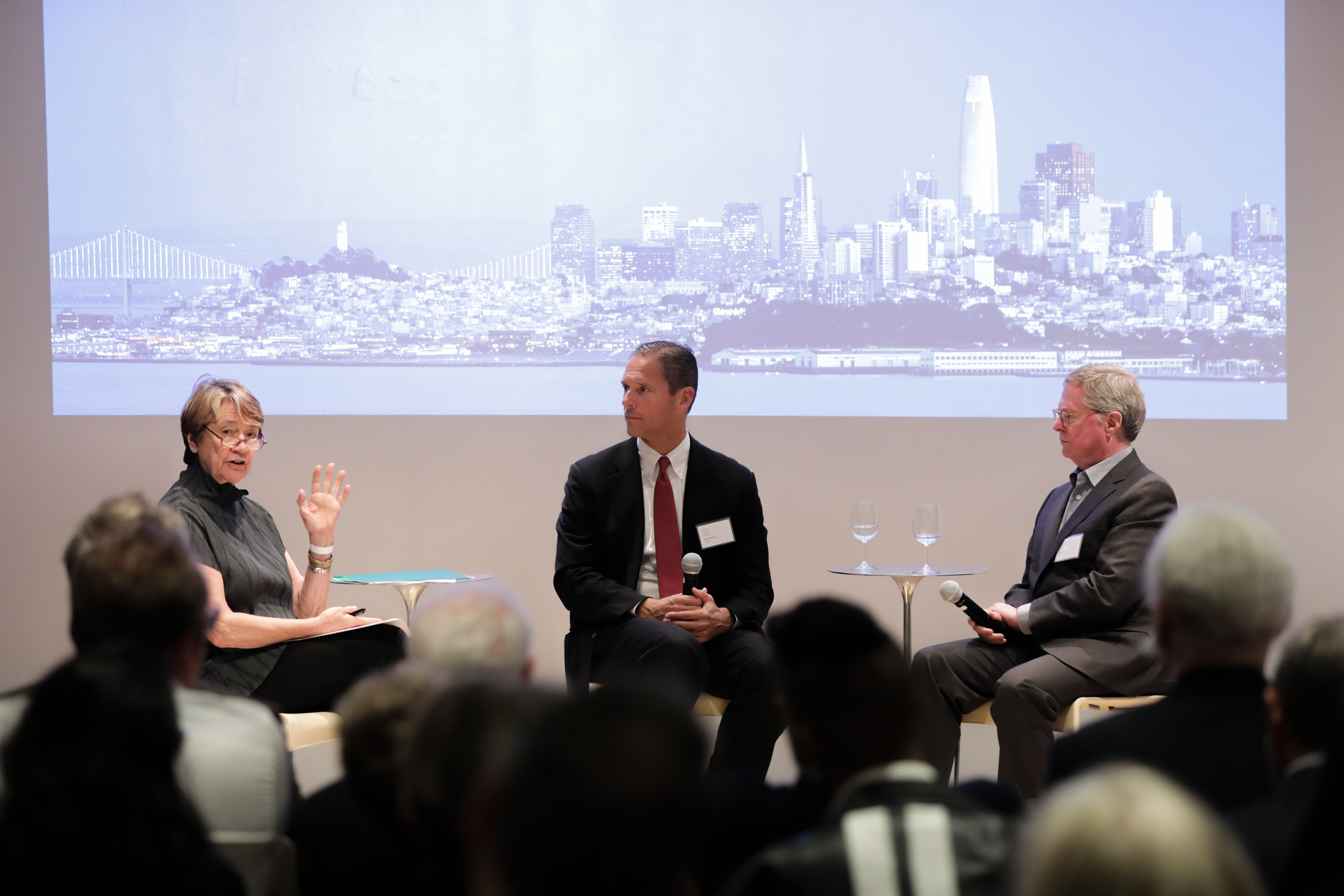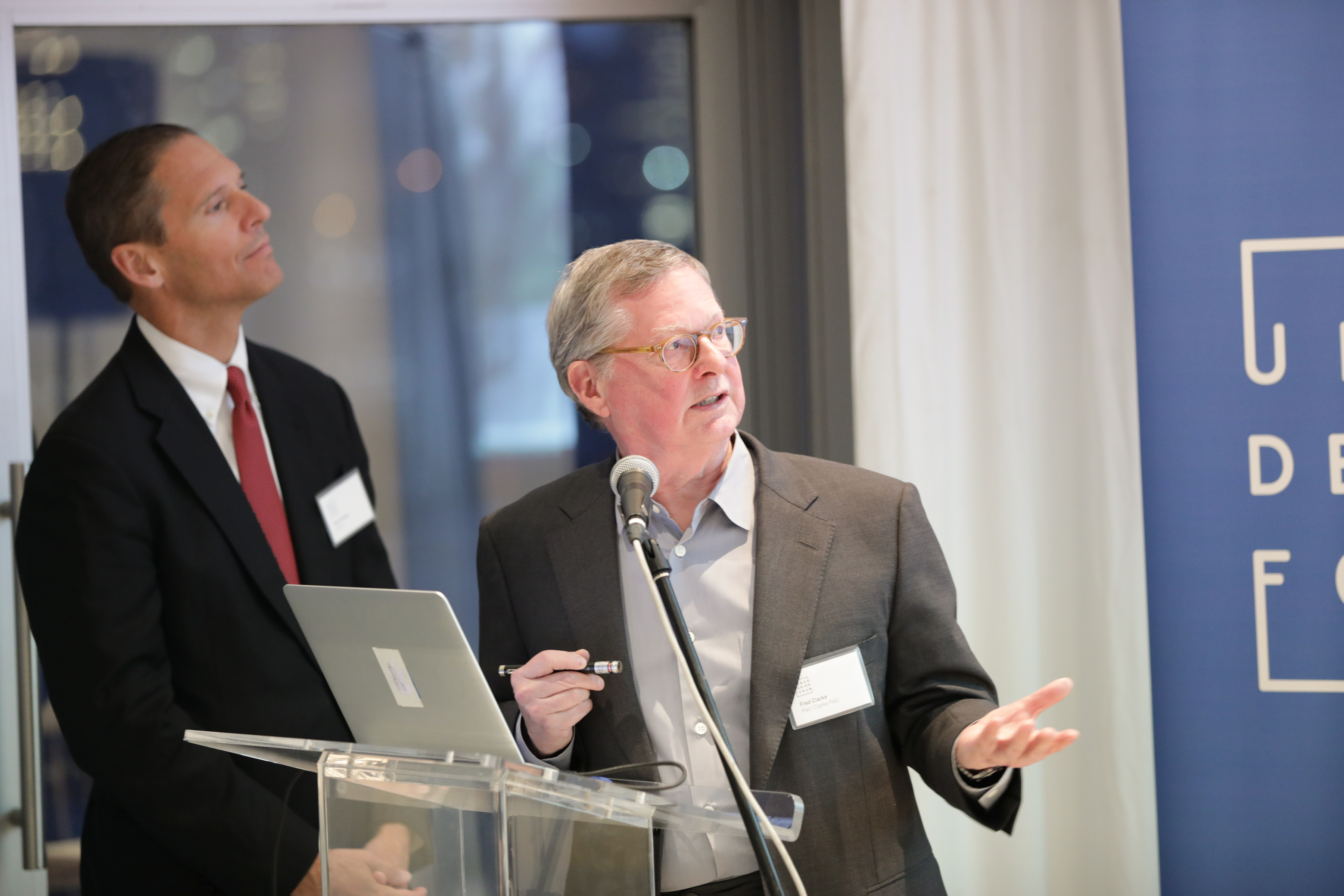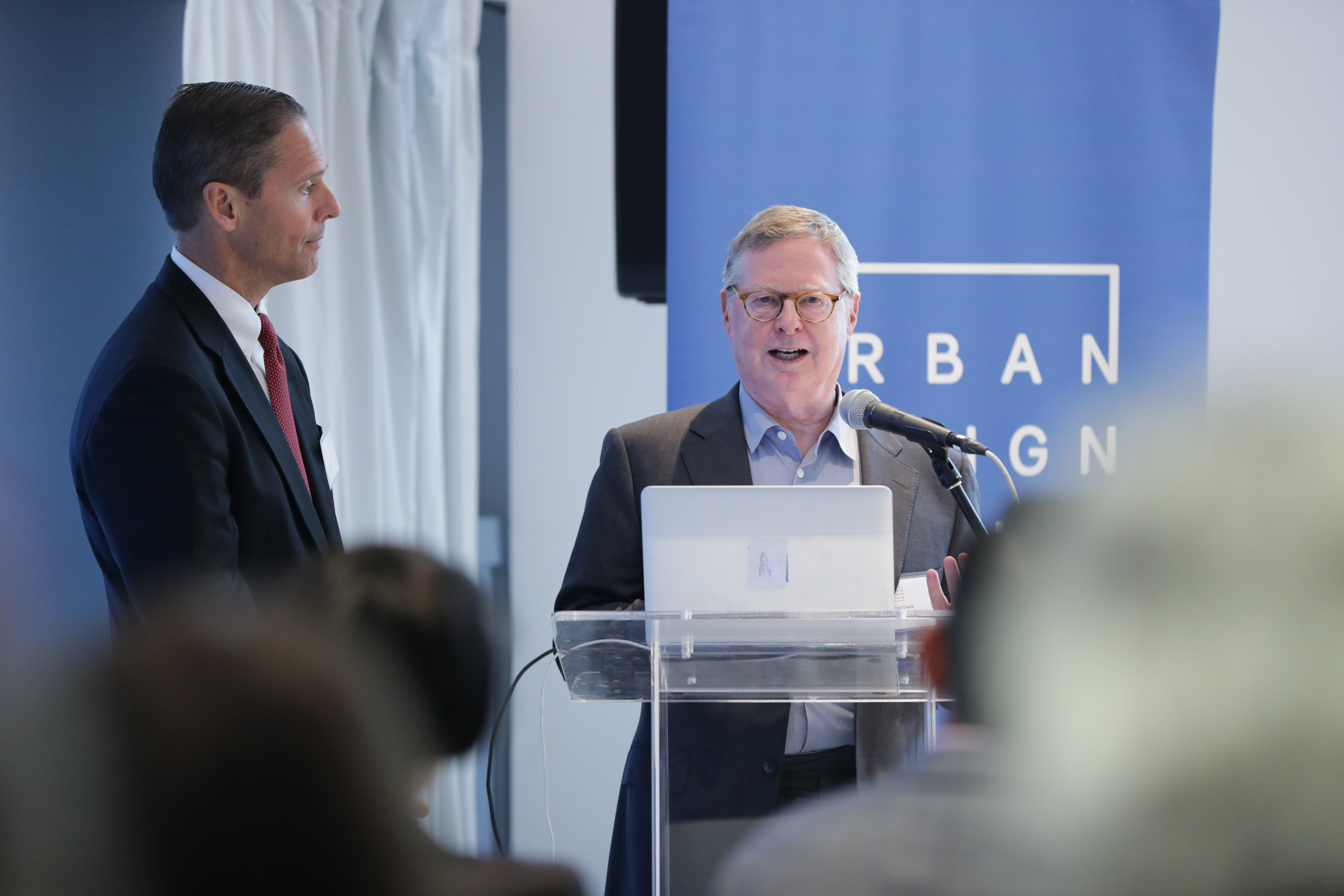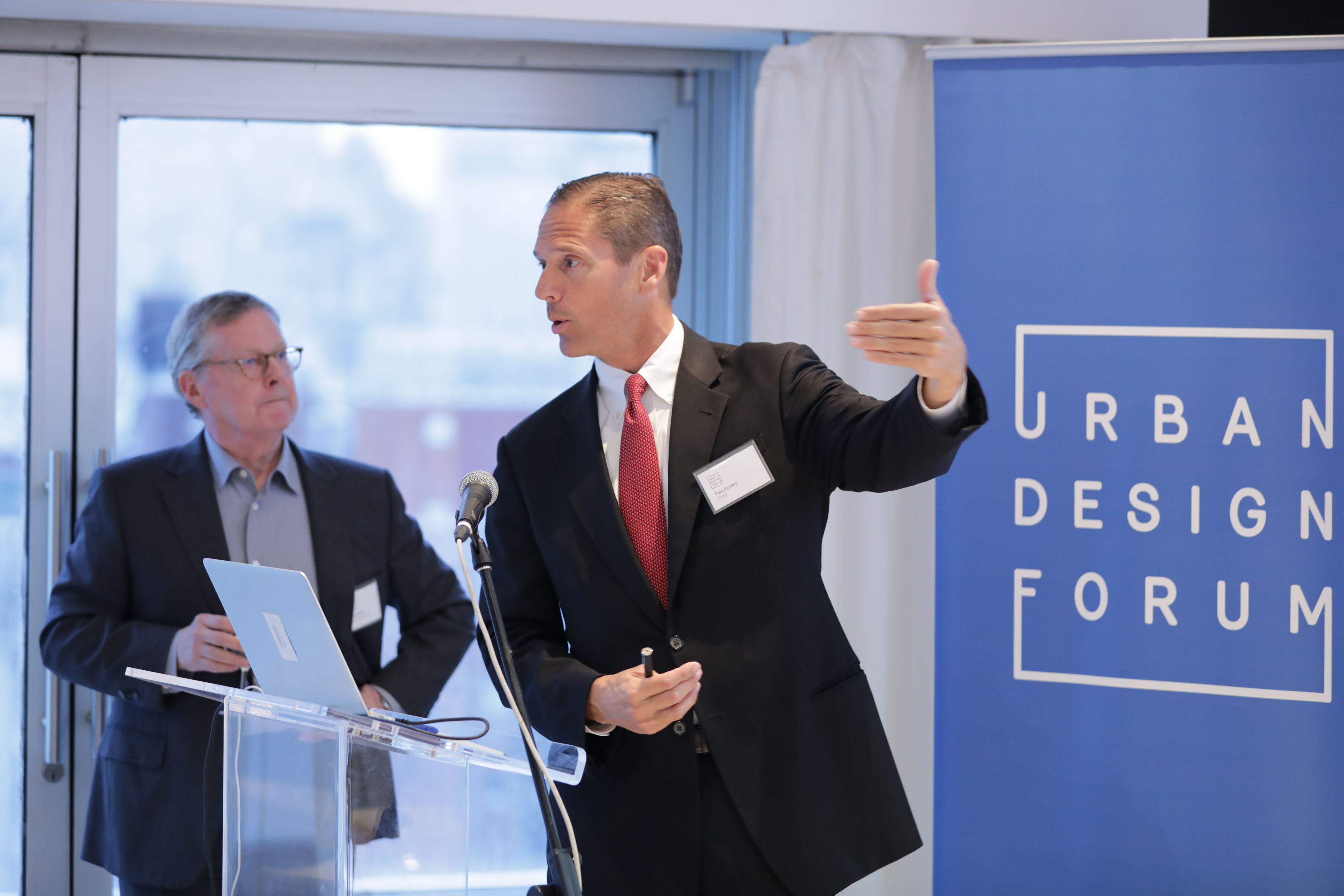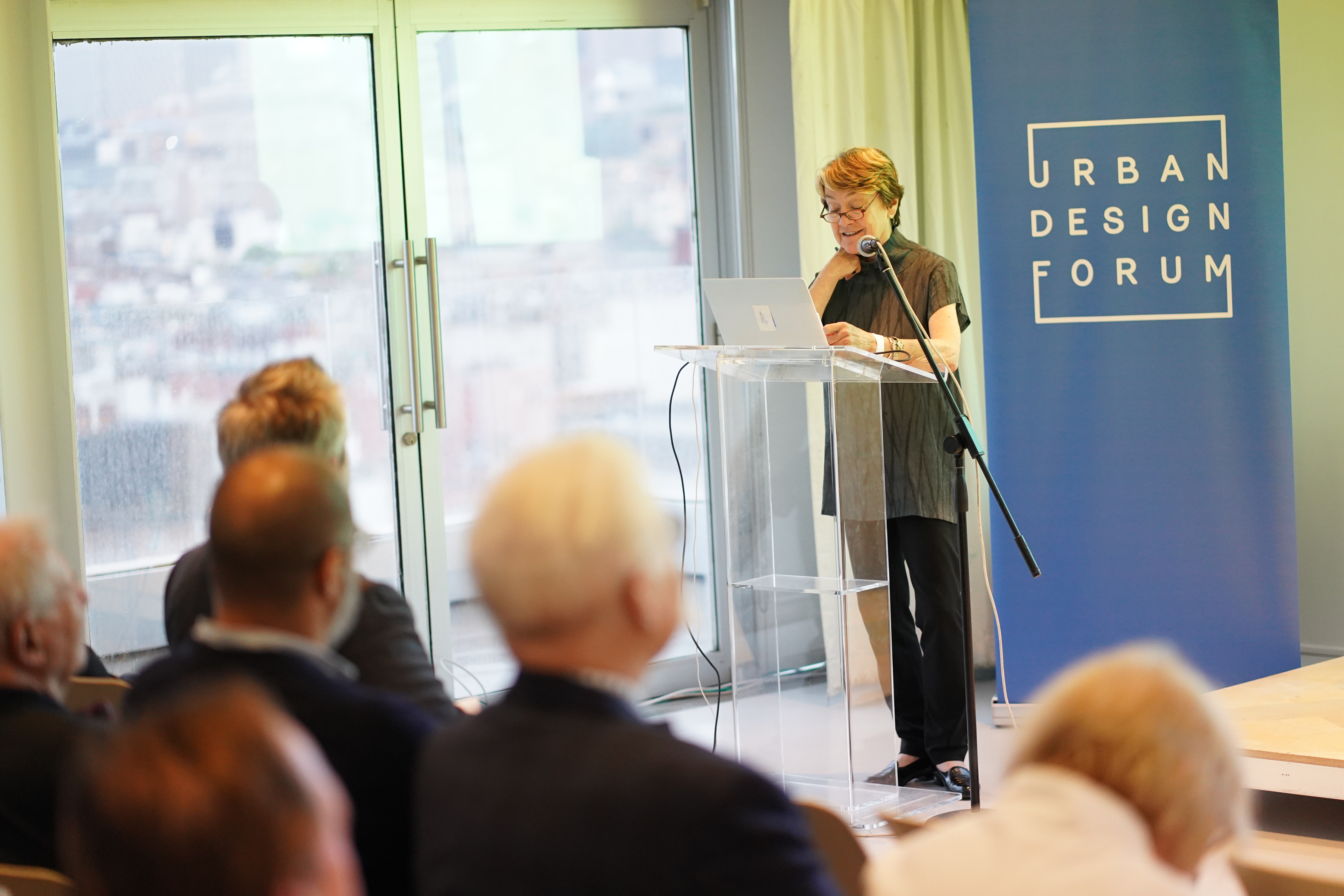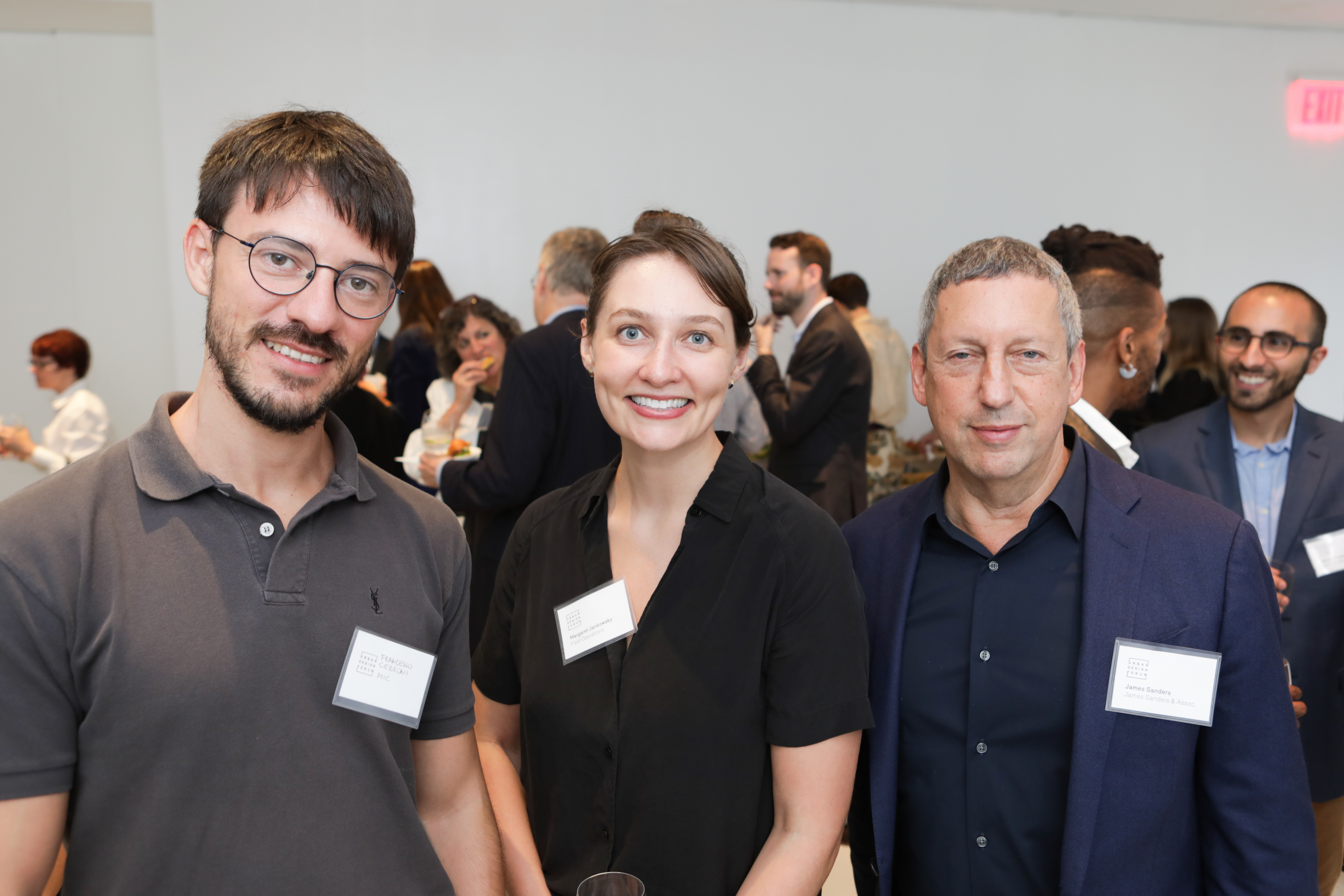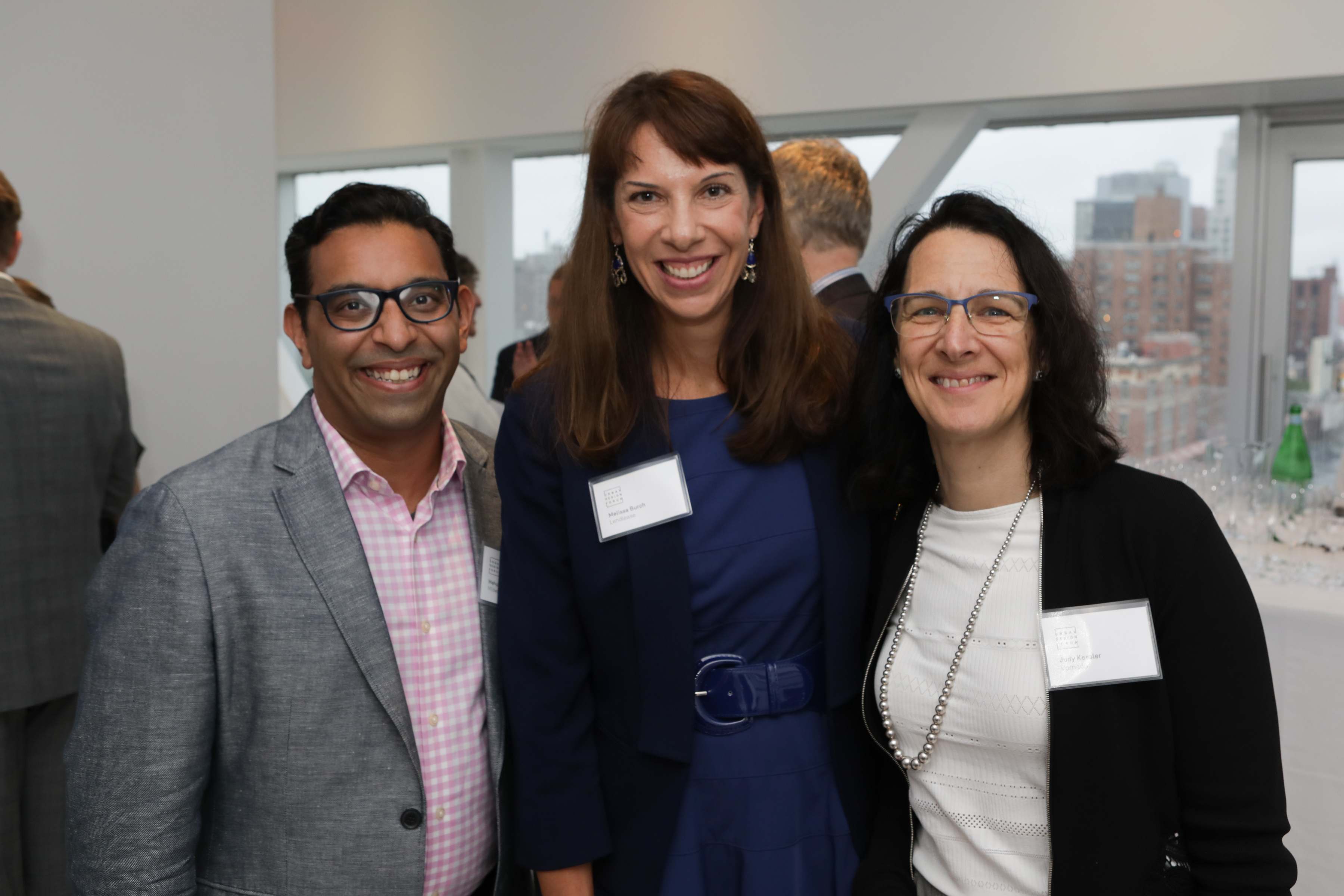 Guest Policy ↓
The Urban Design Forum promotes conversation between invited civic leaders, designers, developers and advocates. Attendance is exclusively available to Fellows of the Forum. Learn more about becoming a Fellow.
Our Sponsors ↓
This program is made possible through the support of Kohn Pedersen Fox, Rose Associates, Related Companies and our Director's Circle.
Shape our year-long inquiry by becoming a program sponsor and promote conversation between our Fellows and invited decision-makers on the future of neighborhood development.
To learn more, please contact Daniel McPhee, Executive Director, 646-928-0553, daniel@urbandesignforum.org.
About Private Development, Public Good ↓
This event is the second of our Private Development & Public Good program, a conversation series with civic leaders from New York's peer cities. On its 40th anniversary, the Urban Design Forum launched its new Global Exchange program, to foster dialogue between New York and its peer cities as they pioneer new approaches to housing, infrastructure and open space.
Image credit ↓