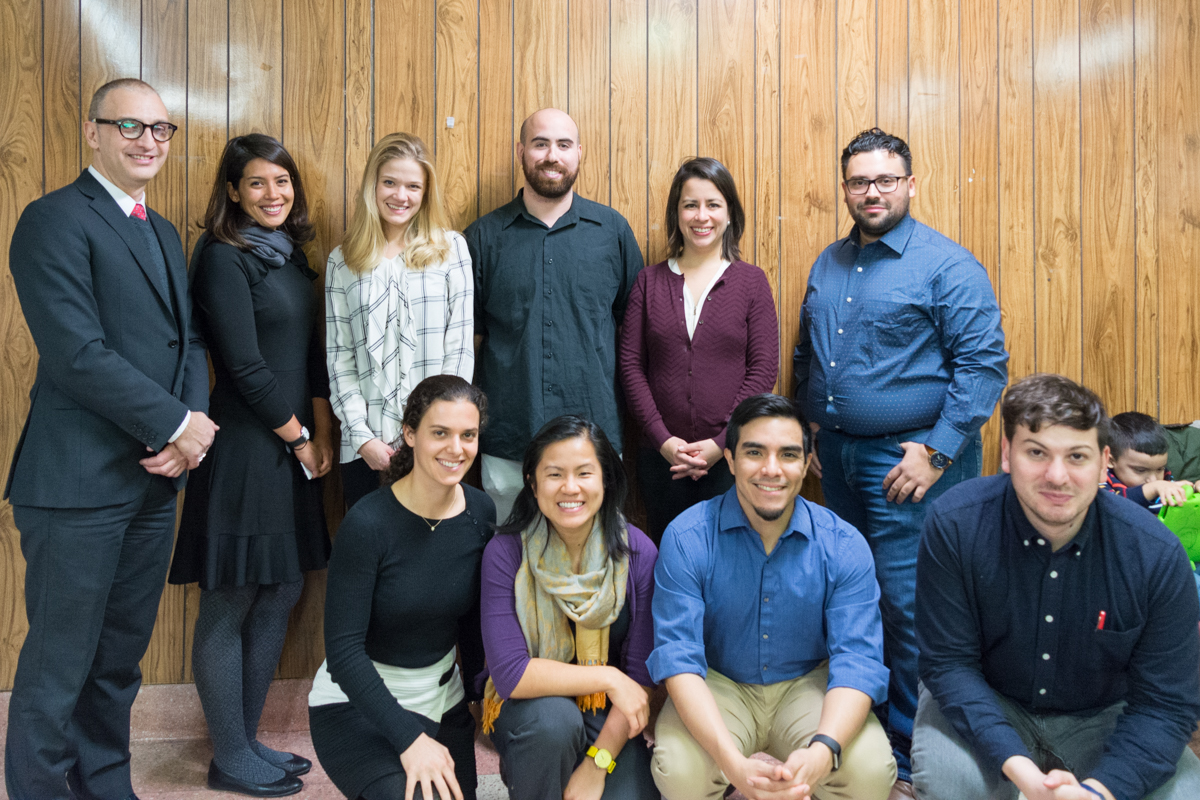 November 28th, 2017
6:00pm - 8:30pm
Opportunities for a Better Tomorrow
783 4th Avenue, Brooklyn, NY, United States
Eddie moved from San Pedro Sula, Honduras to Sunset Park. He studied business at Brooklyn College while working at a local hardware store and his church. Inspired by his community he began to work for the Sunset Park BID as an Executive Assistant facilitating with day to day tasks for the organization. With encouragement from the BID, Eddie started to work as the Marketing and Events Manager concentrating on developing strategies, using social media components and resources from city agencies on business development and compliance. Passionate about small business, in his free time he ventured out to open his own business. The move to becoming a Real Estate Agent was a natural fit, finding success at Coldwell Banker Reliable Real Estate's training and support. Grateful for working in an amazing organization, Eddie is able to implement the skills learned in the real estate environment and apply them at the BID to help its small business members.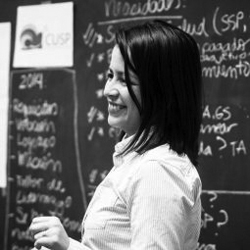 Maru Bautista is the Director of Cooperative Development at the Center for Family Life (CFL). Born and raised in Puebla, Mexico, she emigrated to the United States to pursue a M.A. in International Affairs, with a concentration in Development from The New School. Prior to joining CFL, she spent time in rural Colombia working on development projects that supported local communities' economic empowerment. She has a deep commitment to increasing access and equity for low income immigrant communities and communities of color. For the past two years she has been developing worker cooperatives in Sunset Park, Brooklyn and supporting community based organizations around NYC to begin incubating worker cooperatives. In 2015, she was a DAWI Worker Cooperative Developer Fellow, and joined the Board of Directors of the Cooperative Food Empowerment Directive (CoFED).
Joe is a founding member and current chairperson of Sunset Scholars LLC a tutoring cooperative located in Sunset Park Brooklyn, NY. He has been active in the co-op movement and the community since Sunset Scholars' incubation period at the Center for Family Life (CFL) in 2015. He has attended events, trainings and conferences hosted by other cooperatives and solidarity organizations. Being born in Sunset Park to Puerto Rican parents, with family and friends living in Sunset Park he has roots in the neighborhood. He hopes to use his educational degree and Co-op to better not just Sunset Park but to better all of New York.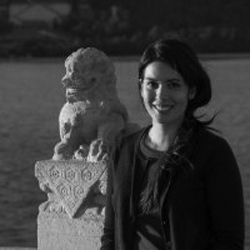 Amy is Deputy Director of Education and Career Services at the Chinese-American Planning Council, Inc. (CPC). CPC's mission is to promote social and economic empowerment of Chinese American, immigrant, and low-income communities. Since 1975, CPC's Education and Career Services has provided dynamic programs and activities that bridge youth and adults with their highest educational, economic, and leadership potential. Previously, Amy oversaw CPC's Adult Literacy Program, providing classes for over 800 students per year. Prior to her work in New York, she lived in Beijing, China.
On November 28, our Economic Development team organized an evening program exploring the value small businesses to new arrival immigrants, what the current developments in Sunset Park mean for its long-standing immigrants and how co-ops can be a tool for greater agency, ownership and stability.
Jenny Bright, Rob Daurio and Cayce Pack welcomed everybody to Opportunities for a Better Tomorrow and set the foundation for the evening's discussion. Central to their inquiry were:
How do neighborhoods support their immigrant small businesses? In turn, how do immigrant small businesses support their local neighborhood culture?
What do we mean when we say we want "equitable economic development"?
How might issues for immigrant small business owners differ from other small business owners?
How should we think about small businesses from the perspective of integration?
Next, Armando Moritz-Chapelliquen and Giovania Tiarachristie questioned the panelists to understand the complexity of these challenges:
What is the role of small businesses in immigrant communities?
How do they function as a network of services for new arrivals?
What the biggest challenges facing immigrant small business owners?
What are the biggest challenges in serving immigrant small business owners?
With so many changes happening in Sunset Park—Industry City, BQX, Brooklyn Army Terminal and Made in NYC—what needs to be done to secure the long-term future of the business owners and neighborhood?
Event Photos ↓