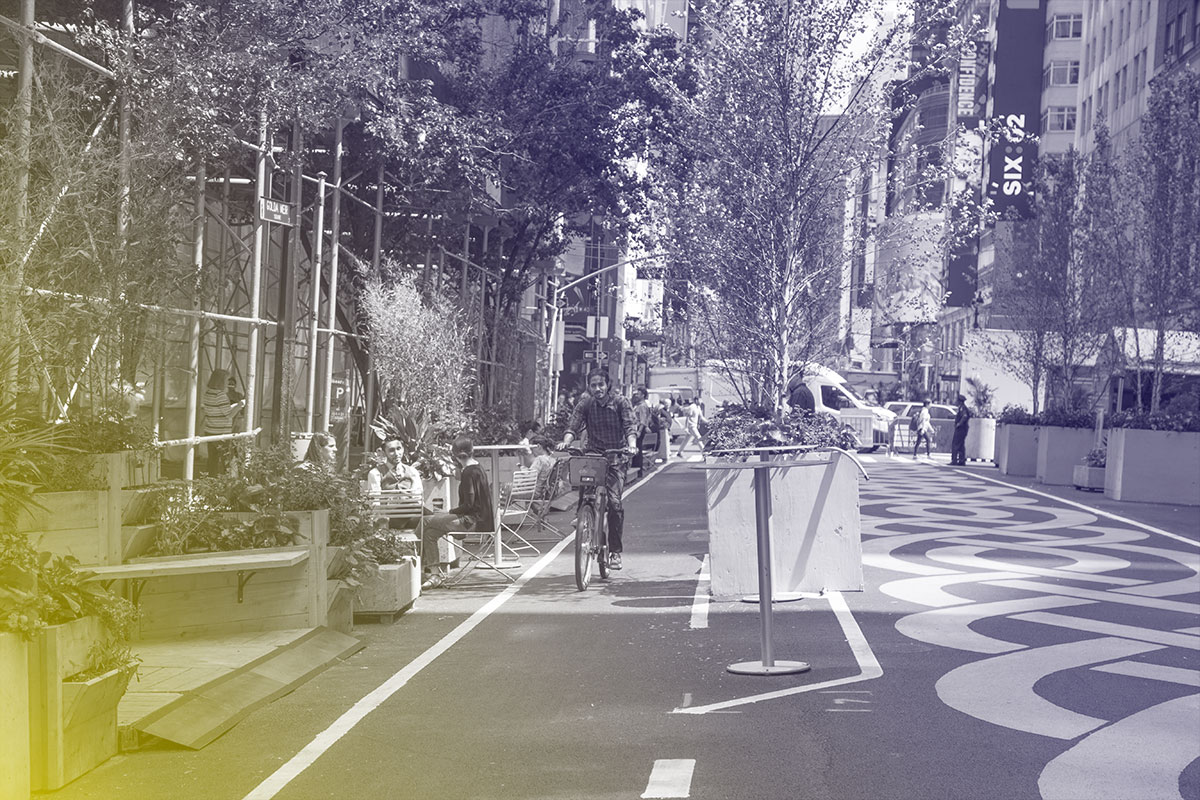 November 19th, 2021
9:00am - 11:00am
Emily Weidenhof is the Director of Public Space at NYC DOT working closely with community groups throughout the five boroughs to re-imagine their streets as public space. She's focused on the role of the public realm in strengthening communities for over a decade, deeply involved in policy, management, legislation, and most recently leading efforts to create Shared and Seasonal Streets in New York City.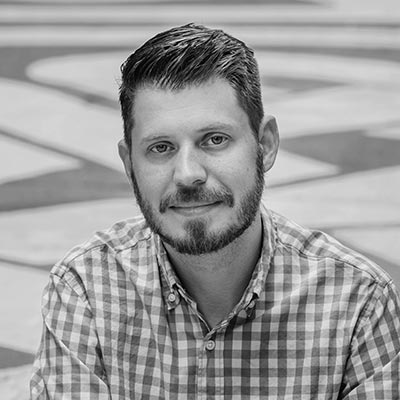 Jonathan Hawkins is the Manager of Streetscape and Planning for the Garment District Alliance, working to improve the quality of life in a dense and vibrant Midtown neighborhood. He previously held roles at MTA New York City Transit and the Alan M. Voorhees Transportation Center at Rutgers University.
Join us on Broadway in Manhattan with Emily Weidenhof and Jonathan Hawkins and our Streets Ahead Working Groups while they explore new streetscape activations and future opportunities for a more people-centered public realm. Projects include slow streets in Flat Iron and Times Square Districts, and a Plaza in the Garment District.
Throughout the fall, ​​Streets Ahead is covening interdisciplinary Working Groups to advance a set of visionary proposals and tools for a more vibrant, equitable streetscape. Each Working Group will focus on one of five key lenses: Commerce, Care, Climate, Culture, and Continuity.
Guest Policy ↓
The Urban Design Forum promotes conversation between invited civic leaders, designers, developers and advocates. This event will be hosted for Forum Fellows. To keep a walking group manageable, we will limit this tour to 30 participants. We will share outdoor tour safety guidelines in advance of the tour.